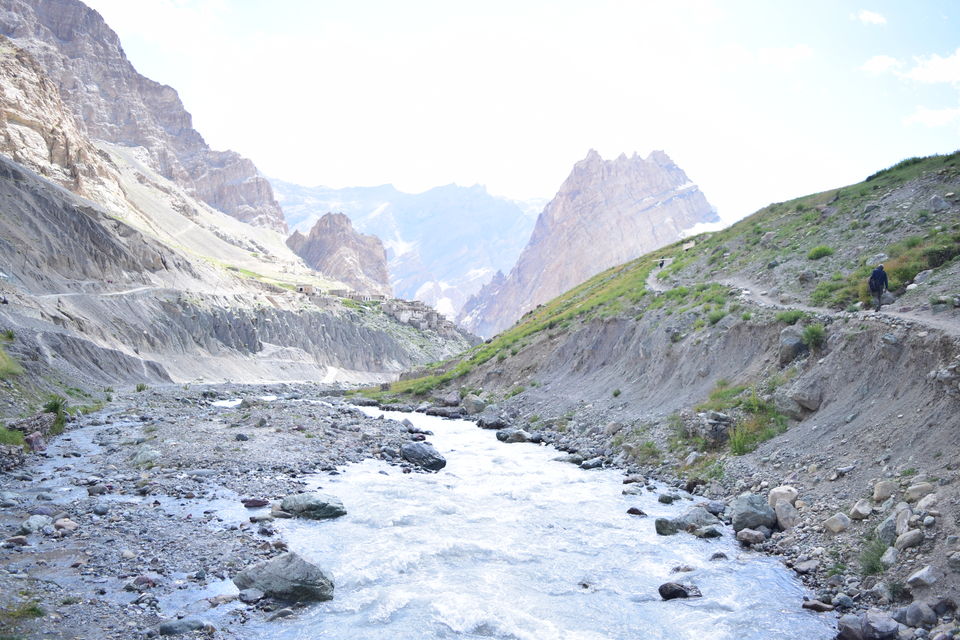 Ladakh is beautiful and there is no doubt about that. But there is something about the mainstream touristy places that simply kill the mood when you reach there and find thousands of visitors everywhere. So what is the solution and how can one explore the lesser known parts of Ladakh especially if they are going for the second or third time.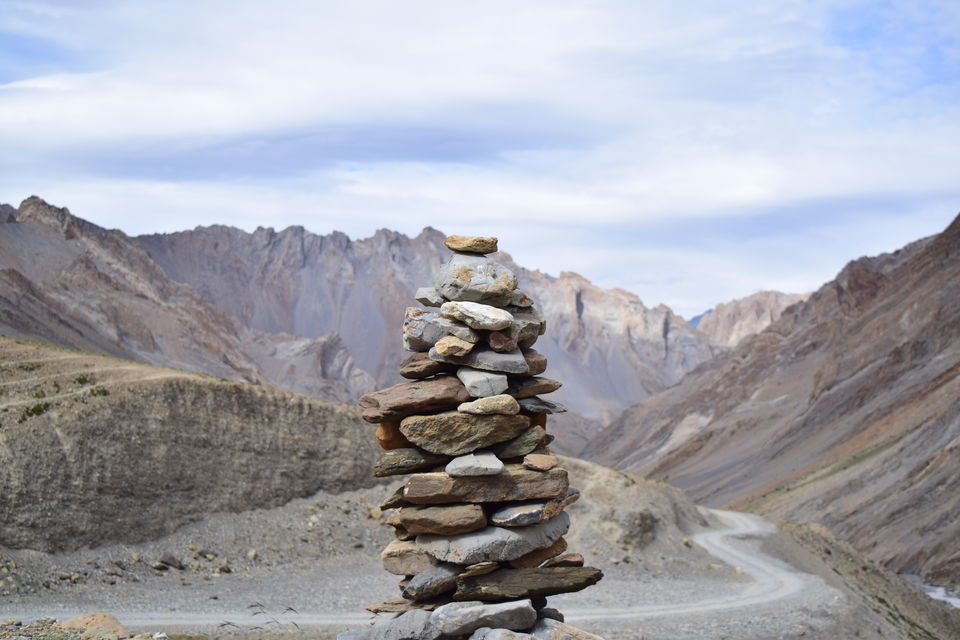 Well here is a way. Sham Valley trek is one of the popular home stay routes of Ladakh that takes you into a land of majestic mountains, lovely natural views and will introduce you with the amazing locals who live in the villages here and will welcome you with open arms.
Sham Valley trek is amazing. It introduces you to the local life of Ladakhi folks who love it when outsiders visit their place. Homestay programs by local NGOs have given them a way to improve their lifestyle and at the same time stay in harmony with local wildlife including Marmots and Snow Leopards who often harm their farms and livestock (their only source of income until the home stay program started) and the people kill them in return.
Sham Valley is fun. Living at a home stay is more fun. The language barrier doesn't stop the locals to breaking into a chat with you. If they a translator then it is fine, and if not, then you can simply nod you head and eat whatever comes in your home.
A small guide to Sham Valley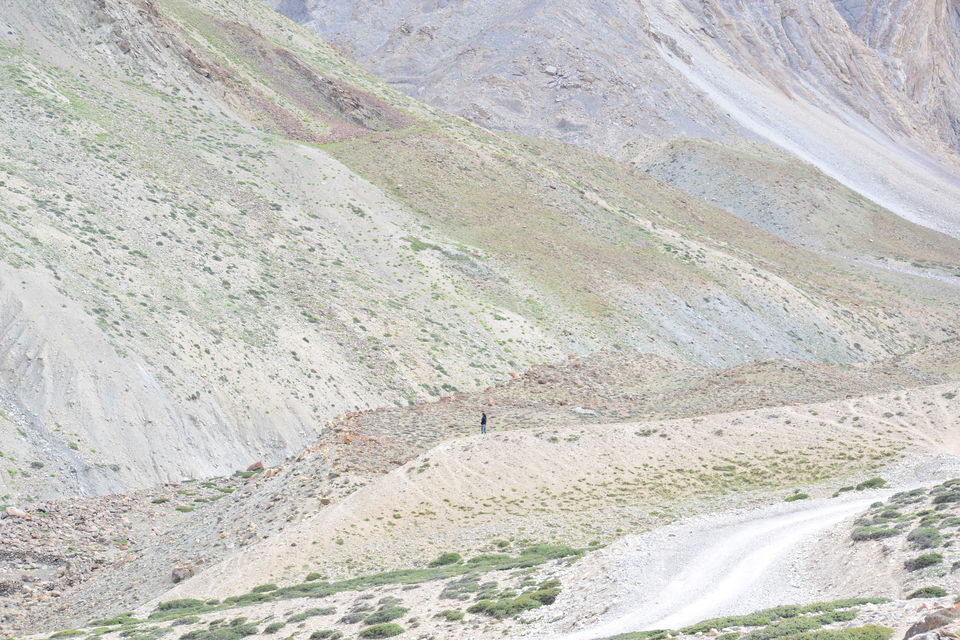 Sham Valley is an easy trek for those who are used to Ladakh's altitude and have acclimatized well. The experts here call it a baby trek and often use it to warm up for the gruelling Kangyatse 2 trek. The highest Sham Valley goes is 3874 metres and trekkers have to complete 27 km during the three days.

The route of Sham Valley is very clear. This makes it really easy to do this trek independently. Staying is really easy because villages are on the route where home stay program is running successfully here.
Short Trek itinerary
• Day 0: Arrive in Leh and acclimatize
• Day 1: Spend time in Leh, take long walks in the market. Visit Leh Palace
• Day 2: Go to Lekir and continue trek to Yangthang
• Day 3: Yangthang – Hemis Shukpachan
• Day 4: Hemis Shukpachan – Temisgam and then drive to Leh
Trekking in Sham Valley
Day 1 - Trek in Sham Valley begins from the gorgeous Lekir Village. Trekking to Yangthang Village takes 4 to 6 hours and chances of losing your way are very less as the road is well made. Villagers use this route and you'll find someone or else to show you way.

Day 2 – Yangthang is a wonderful place and the most successful experimentation of Home stay program in Ladakh. You climb a hill and are welcomed by a number of homestay signs. You visit a place, spend a night or two here and enjoy lovely views of Himalayan peaks. Yangthang is also long term home to many neurologists who spend months here tracking bird life and the elusive snow leopard's activities.
All the homestays here are around INR 800 to 1000 and include three meals with unlimited butter tea.

Day 3 - Trekking between Yangthang and Hemis Shukpachan is rather easy. This 3 hour trek is again amazing with beautiful views simply being eye soothing. On the route, you slowly trek you way up to Tsermanchang La pass (3750 m).
Hemis Shukpachan is beautiful. I would have to keep a separate blog for this part of the trek because it is like a heaven. The lovely greenery of this village makes the space really pretty.

Day 4 – Today, you start walking towards Temisgam. This route is filled with pretty flowers between July and September. This is where you have to traverse through a high mountain pass, Mebtak La. You'll reach Temisgam in 4 to 5 hours and you can either spend a night here or catch a ride of Leh. You also have an option to spend night at Ang Village which is an hour away from Temisgam.
You can spend your days in the village home stays. You can connect the local NGOs if you wish to teach at one of the schools.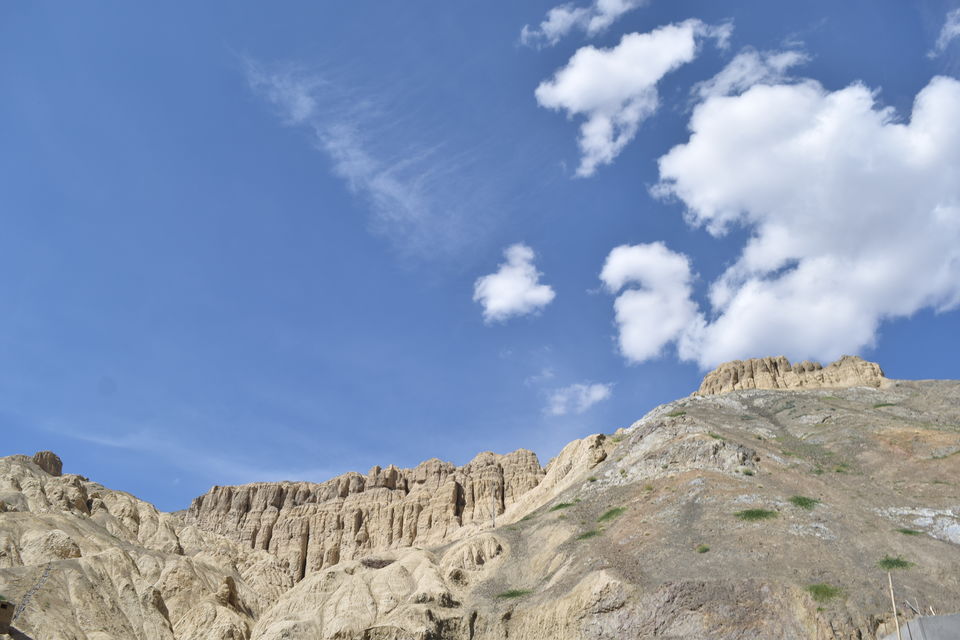 Ladakhi folks love their butter tea and will offer you again and again over a small period of time. Butter tea comes with local cookies, oh so delicious! If you have never tasted yak meat then here, you can have that too.
And then the evening comes and the people from the local community sing and dance at your home stay to welcome you to their village. Village of Sham Valley are just beautiful and sooth your soul.
Responsible Travel in Sham Valley
Sham valley is an ecologically sensitive zone where Snow Leopards and many rare birds are found. When you are here, try not to leave plastic bags and wrappers on the route. Dispose your waste in dustbins. Spend your time in homestays and don't bargain for the prices. Remember, this is the only way of livelihood for them.
There are a number of tour companies offer treks in Sham Valley. The local NGOs offer a sustainable visit to Sham Valley where they give you a chance to visit the local schools and speak with locals about environmental conservation. Experts at Rocky Feet Adventures who have been working towards the waste recycle and education in these remote areas also have detailed plans for similar treks.