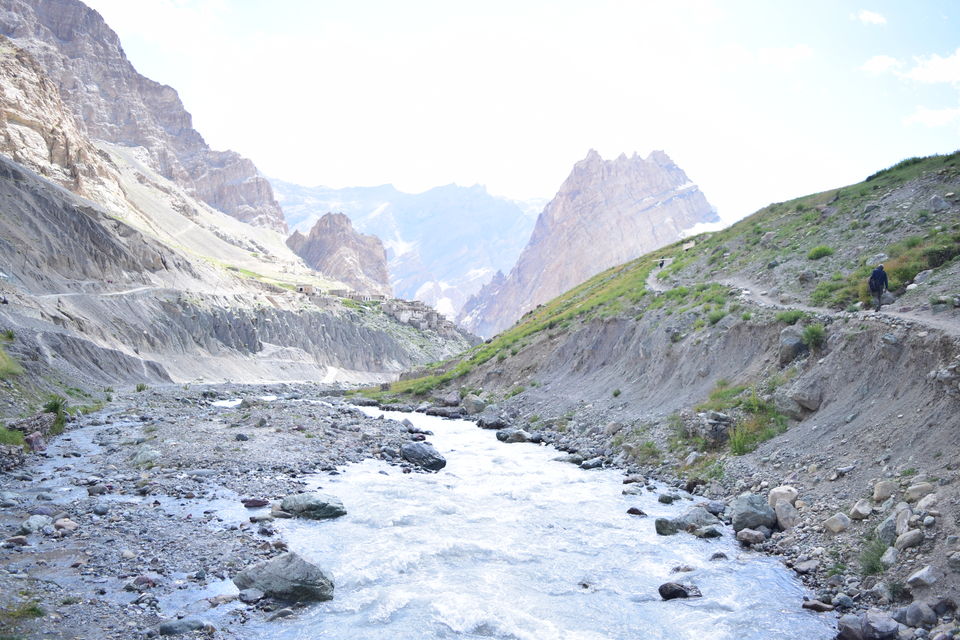 Ladakh is beautiful. With its other-worldly landscapes, jagged mountains, and vast outcrops, it is a traveller's paradise. In recent times, however, Ladakh's pristine charm is being disturbed by the ever-increasing number of visitors. Those looking for a quiet escape are therefore at a loss. But don't worry, there's a way to explore the lesser known parts of this Himalayan gem.

Sham Valley
A lot of people who visit Ladakh, unknowingly, also visit Sham Valley. This beautiful place is made up of popular regions of Ladakh including Alchi, Likir, Basgo, Zanskar and the Indus Confluence at Nimmu.
Not many know but Sham Valley offers great opportunities for trekkers. The Sham Valley trek, also known as the 'Baby Trek', is a three-day trek that is perfect for beginners. The route is usually very clear also making it easy for independent trekkers who want to go at it alone. Expert trekkers, however, often do this to warm up for the gruelling Kangyatse-2 trek.
But don't be fooled by the name. Even though this is one of the easier treks in Ladakh, it can get tiring due to the altitude and you will definitely break into a sweat. The highest point is at 3,874 metres and trekkers have to complete a distance of 27 km in a three-day period.
Staying in Sham Valley
The villages you come across during the trek are part of home stay programmes being run by local NGOs. As a result, you can experience the life of local Ladakhi folk while you trek.
These programmes give residents a chance to earn better while allowing travellers to experience life in the region. The home-stays impart harmonious living with wildlife, including marmots and snow leopards. Earlier, these animals were being hunted by the locals for killing livestock, which were their sole source of income. However since tourists have started flocking to the area to spot the snow leopard, it has increased revenue sources for locals and the killings have gone down.
An interesting tradition you'll find during your stay in the valley is the Ladakhi locals' love for butter tea. They will offer this drink to you along with homemade cookies. If you have never tasted yak meat, you can get a taste of that here too. The evenings in these villages are usually filled with singing and dancing and locals generously welcome you in.
The Sham Valley trek
If you're flying into Leh, you'll need at least 48 - 72 hours to acclimatise before beginning the trek. A basic level of fitness is required for the trek. Take long walks in the city to get used to the physical exertion.
Lekir Village
The trek begins from Lekir Village from where you hike for four-six hours to reach Yangthang Village. This part of the trek is relatively easy as it follows the route used by villagers for their daily commute. In case you feel like you're losing your way, you will find someone to steer you in the right direction.
Yangthang village
Yangthang is the best example of the homestay programme in Ladakh. You climb a hill and are welcomed by a number of homestay signs. You visit a place, spend a night or two here and enjoy lovely views of Himalayan peaks. Yangthang is also a long-term home to scientists who spend months tracking activities of birds and the elusive snow leopard.
You can stay at any homestay here for around Rs 800-1000 per night. And this includes all three meals and unlimited butter tea.
Trekking from Yangthang to Hemis Shukpachan is a short three-hour trek with beautiful views. During the initial part of the trek, you make your way up to Tsermanchang La pass (3750 m) and then descend into the idyllic greenery of Hemis Shukpachan village. Hemis Shukpachan is one of my favourite stops from the trek and I would like to write a separate blog on it.
The fourth day marks the start of your journey towards Temisgam. The route is a delight in summer (July to September) when the flowers are in full bloom. This part of the trek takes you through the high altitude Mebtak La (3750 m). It takes about five hours to trek to Temisgam. You also have the option of spending a night at Ang Village which is an hour from Temisgam.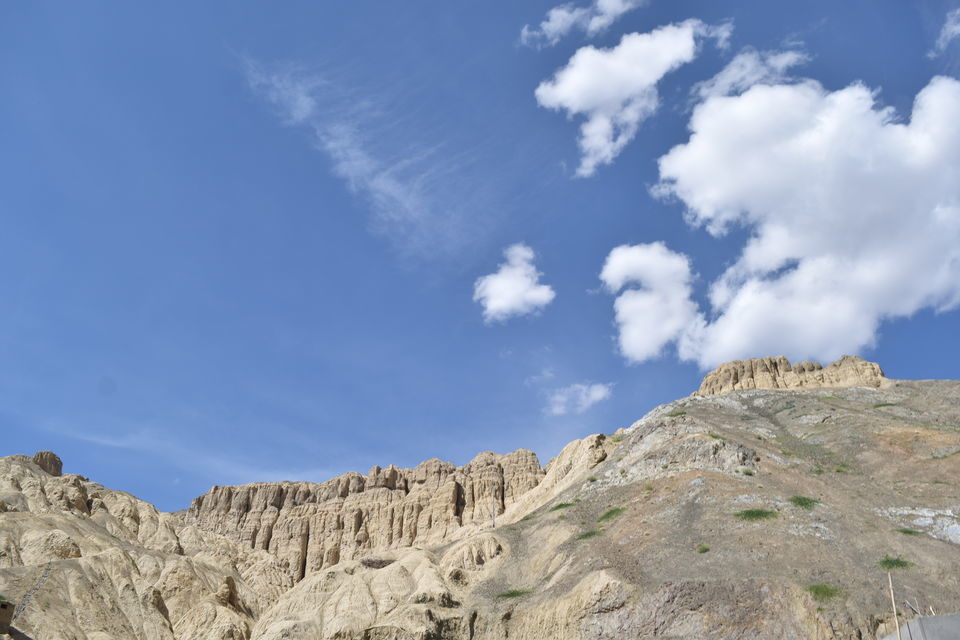 From Temisgam, you can get a taxi back to Leh. It takes about three hours to reach the main city.
Responsible travel in Sham valley
Sham valley is an ecologically sensitive zone and his home to snow leopards and several species of rare birds. When you are here, try not to leave plastic bags and wrappers behind. Dispose your waste consciously and if possible take it back with you to dispose off in the city. Try not to bargain for prices of homestays as this is one of the only two ways of livelihood for them.
Have you been to the Ladakh? Tell us all about it here on Tripoto.