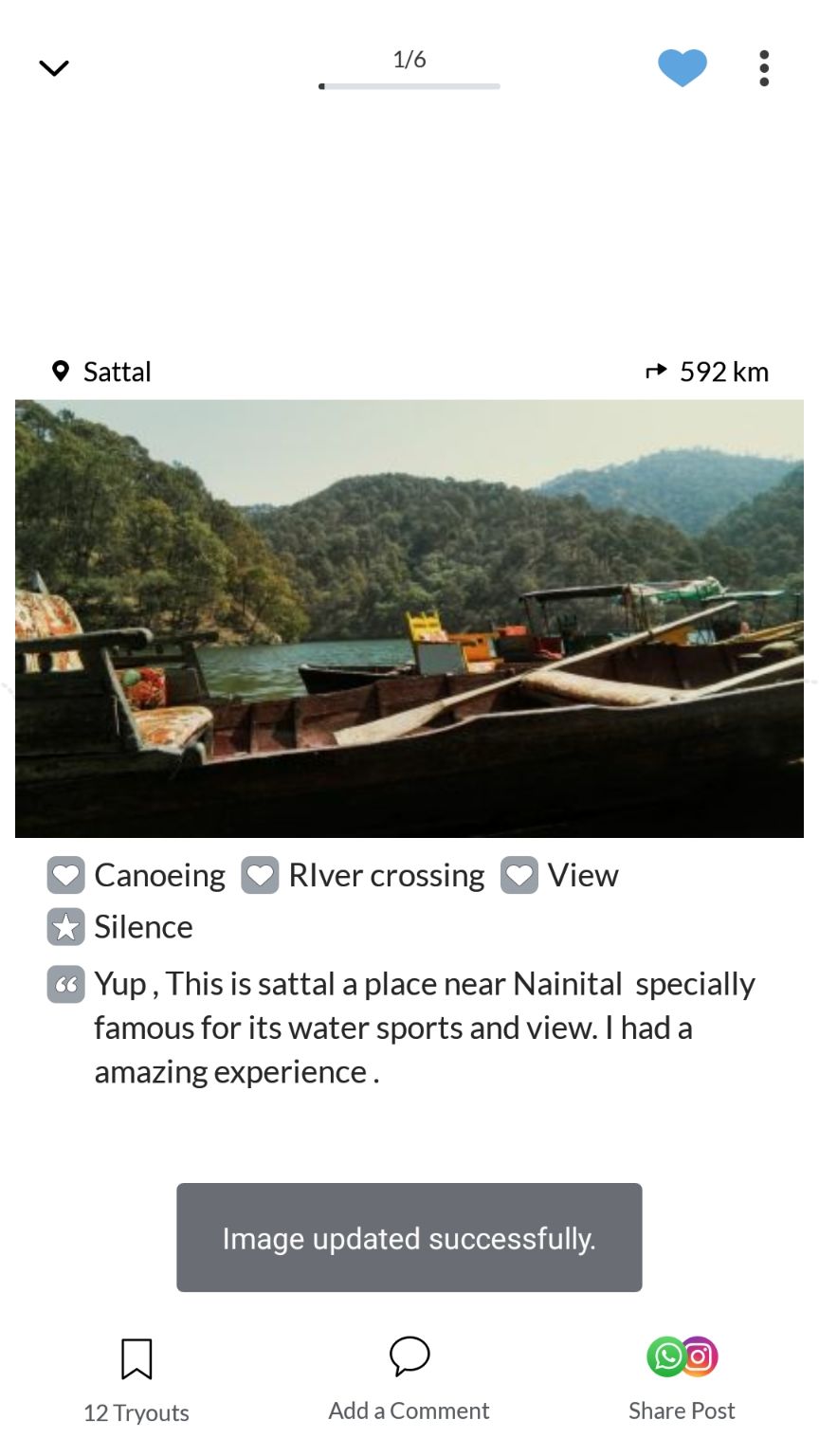 Hey ! _

This time it's Uttarakhand - a land which is "simply heaven". A state with a treasure which needs to be explored and make people aware about little things they are missing out in their lives while following the crazy busy routine. These moments can rejoice the feelings of joy like when a new life sprouts.
This trip or i should say experience was "awesome" & a memorable one too . when you travel with more than 70 people the fun never stops and the amount of knowledge , motivation & thoughts you exchange is priceless or " Paisa Vasool ". In this journey I am covering Nainital & Jim Corbett a 1 night & 2 day trip.

we started our journey from Hazrat Nizamuddin Bus Stop and traveled 280 km (6hrs) to Kathgodam and from Kathgodam to Nainital 34 kms ( 1hr ) drive. It is Afternoon and we are driving towards * "Himalayan View point" , the best time this is early morning 6 to 8 AM & here one can find traditional dress to wear and get a photoshoot , done by the photographer . * Lover's Point - A well known place for all who are madly in love with each other and want to spend their life together. It is like a small fair which is there all the time and giving tourist a full entertainment and time spending destination. "Suicide Point" - is located near the equally popular Lover's Point. Many people have jumped off from this point and committed suicide and that is how this point got such a controversial name. *Mall Road - The famous road on the side of Naini jheel has all the things or food or activities one wants . A popular market located there is Tibet Market and a religious temple - Naina Devi temple. "For full description go to my YouTube page link in bio"???? Actually this was a educational tour of our college Indian Institute Of Tourism And Travel Management and was successful under guidance of Dr. Ravindra Dogra , Amit Vaswani & Dr.Kamakshi Maheshwari.