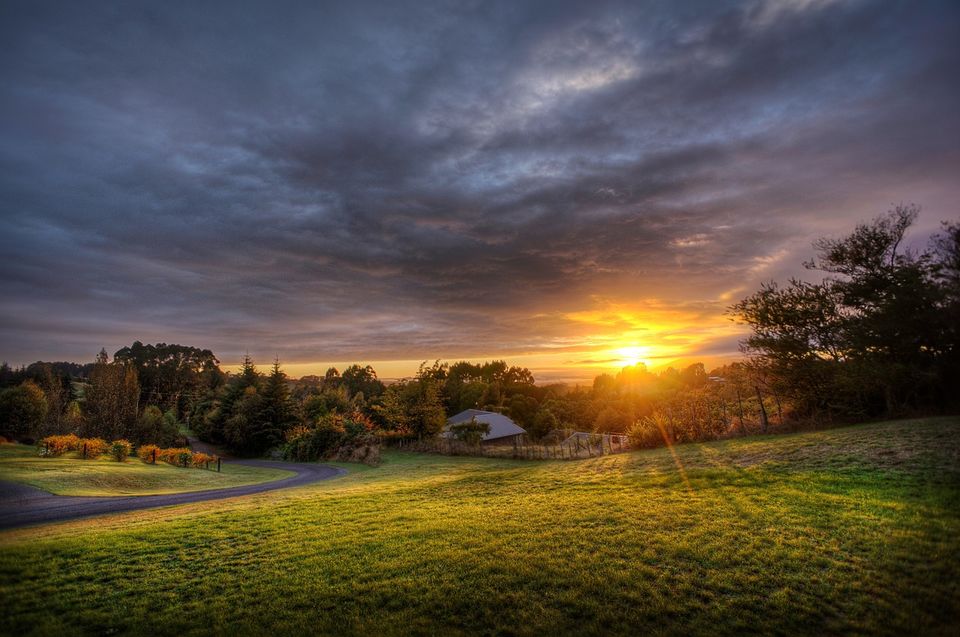 If someone constantly reminds you to "take a break", to pause once in a while, and relax, they are most likely the best of your well-wishers. Breaking out from mundane time to time is as essential as your daily life discipline, both for your body and for your soul. Living in proximity to blue open skies and vast greens does boost your mindfulness and your creative front.
Of course, everyone has distinct preferences and varying companions for happy hours. But, whatever be your choice of company or activity, the wide variety of farmhouses in the NCR region have you covered. Here are some options for you to plan that much-needed pause to reset, close to nature, with your loved ones, or just by yourself exclusively.

The Prodigal Cook Farm, Noida (UP)
Prodigal Cook Farm is pure therapy. This farm life has amazing concepts like Yoga & Brekkie - learn asanas, breathing sessions followed by scrumptious breakfast, Plucked & Plated - take part in farm-related activities and then enjoy a 7- course farm fresh meal, Under the Moringa - Dining under the stars and Moringa trees. This place is what the world needs right now - eco-friendly, pet-friendly, special learning sessions for kids and also encourages you to showcase your special skills in music, photography, storytelling, etc. Know all about this place here.
Tariff: Approx 2000 per person
Peepal Kothi, Aravalli Hills (Haryana)
Peepal Kothi located at a short distance from Gurgaon and Delhi in Aravalli Hills, Haryana boasts not only a green farm stay but much much more. Supporting regional produce and preserving traditional cooking heritage, the farm serves wholesome classic Indian food primarily with Jowar, Bajra grains cooked on wood.
Apart from food, one has the incredible opportunity to learn pottery, visit Sultanpur Bird Sanctuary with guides, enjoy some golf and learn the art of making local bread, butter, and buttermilk. You can visit their website for details.
Tariff: Approx. 12,000 INR per night (meals included)
SlimBiss Farm, Manesar (Haryana)
If you wish to indulge in some luxury time, SlimBiss is one of the best-rated farm stays in Manesar, Haryana. The pool with the bar or camping under the stars are all romantic possibilities here. Even to host intimate weddings by poolside, one can consider this as a venue. However, they rent out their whole property (4 bedrooms) normally and therefore, it serves good only for groups. The property is pet-friendly. Visit their website for your booking.

Tariff: Approx 30,000 INR per night
Camp Wild Dhauj, Faridabad (Haryana)
For adventure lovers who would prefer being active and try out a world of activities including sky cycling, apintball, hot air balloon ride, trekking to hidden lake, camel safari, camp cooking - this place is heaven. Camp Wild gets special bonus points in this collection for they work hard in offsetting carbon footprint, ensuring safety standards and most importantly they organize community services and volunteering activities like tree plantation drives, village medical camp support, cleanup drives where guests can participate. What a lovely idea to have fun as a group while contributing to society. Find out much more about them here.
Tariff: Approx 6000 INR for 2 nights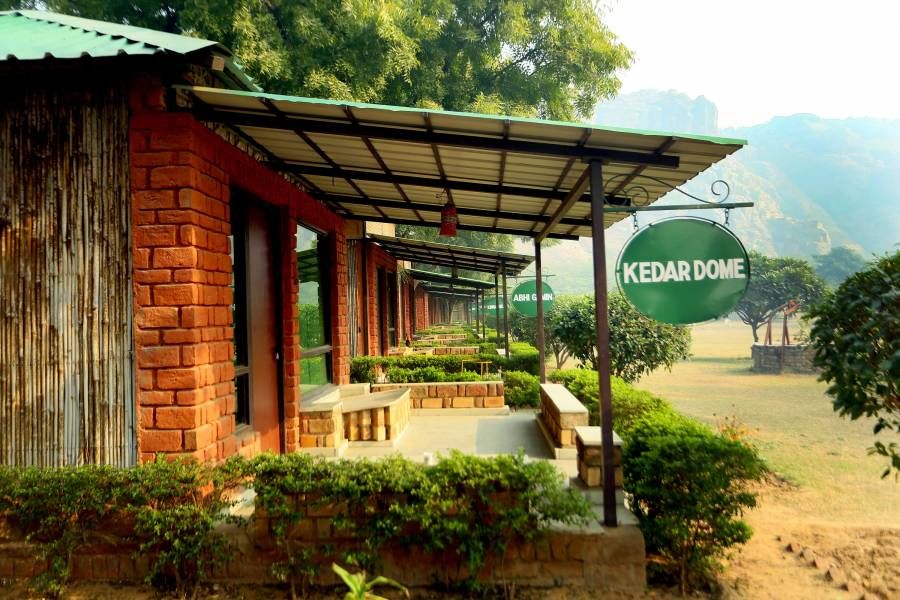 Banni Khera Farm, Rohtak (Haryana)
Promoter of rural tourism, Banni Khera Farm is located in Rohtak. 2 hours drive from Delhi, this place offers Haveli, Mud House as well Swiss tent stay. Local families are involved in this project and the farm is popular for conducting activities such as- horse riding, bullock cart ride, tractor ride, boating, folk dance show etc. One can also plan a village walk as an activity here. To dig more into this slice of rural life, check out their website.
Tariff: Approx 11,500 for a family of 4 per Haveli (meals included)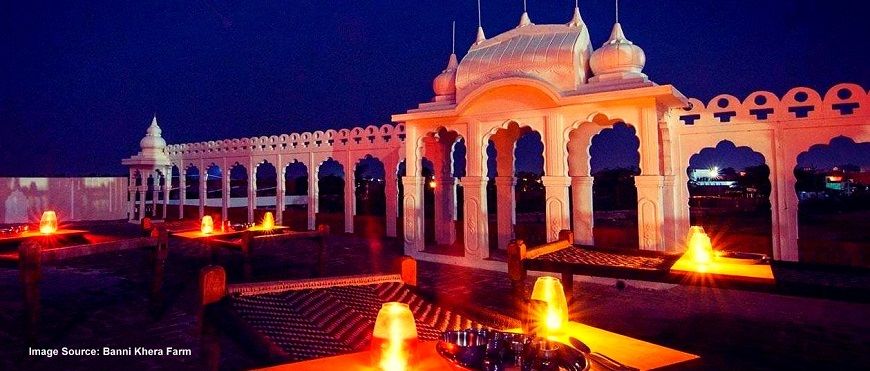 Get ready for a dash of green in your life and enjoy some farm fresh time. Due to Covid, there could be booking restrictions. Please check with the properties in advance.
You can connect with me and share your experiences and more options at Tripoto or Instagram @woolgathering_wonders.
Ready to travel for free post-pandemic? Earn credits and redeem them on Tripoto's weekend getaways, hotel stays and vacation packages!
Explore the best of travel inspiration on Tripoto Instagram!