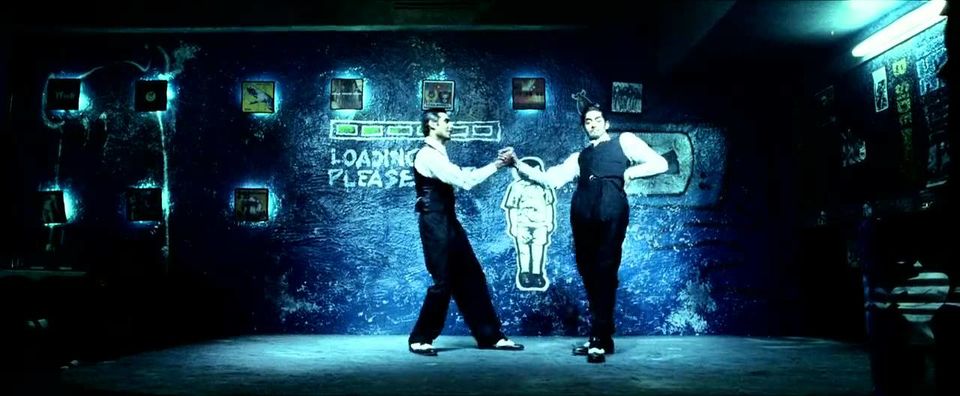 Delhi is arguably the most vibrant metropolitan of them all, and with the ever-rising disposable incomes of the current youth it is impossible not to be forced to socialise during the weekend. Keeping that in mind, I am absolutely sure that by now most of you must have already had drinks at the prim and proper bars of the city. The question that arises from this weekly pseudo-pretentious socializing is, are you really happy going to all the similar urban joints week after week? Shouldn't you try something different with the best of your friends? Something like shady dance bars in Delhi?
To kick away those very feelings of a void, you need to dig deeper.
So Tripoto has come up with a list of 10 really shady (but safe) dance bars in Delhi that will immediately remind you of Dev D as soon as you enter them.
1. My Bar and Restaurant, Paharganj
This is the place that probably got most of you introduced to the shady bars of the city. But before you jump the gun, we are talking about the very first My Bar there was, that is the one in Paharganj. Although this branch has also given in a bit to commercialism, but it still remains one of the top shady dance bars in Delhi.
How much: Rs. 800 for 2
Where: 5136, Main Bazaar, Near Rama Krishna Ashram Metro Station, Paharganj, New Delhi
Phone: 011 33105843
2. Thugs, Daryaganj
Built on a unique theme of cinematic villains, it comes as no surprise that Thugs would be shady in nature just like Amrish Puri's character in most movies. The bar is perfect for this list as it is located in Daryaganj - a shady locality in itself; but having said that, it is quite safe for everyone. This is one bar that you can go to with friends, drink for hours and not regret it one bit.
How much: Rs. 1,000 for 2
Where: Hotel Broadway, 4/15/A, Daryaganj, New Delhi
Phone: 011 43663600
3. Madhushala, Gurgaon
The name itself leaves nothing to the imagination. "Madhushala" literally means a place where you can drink liquor. And it comes in plenty here because of the USP of this place which is "BYOB", Bring Your Own Booze. This means that you can buy alcohol from outside and just sit and drink here. Pretty awesome, right? Wait, there's live music of the genre "Aisi Laagi Lagan, Meera Ho Gayi Magan" as well, so why wait?
How much: Rs. 1,000 for 2
Where: B Remfry House Block, Gurgaon 122002, India
Phone: +91 7503844178
4. G Lounge, Rohini
North Delhi's knight in shining armour when it comes to shady inexpensive dance bars in Delhi, G-Lounge is the go-to place for all the businessmen in the proximity for their after-work drinks or even family parties.
How much: Rs. 1,200 for 2
Where: 2nd Floor, Crescent Mall, DC Chowk, Rohini, New Delhi
Phone: 011 3080657
5. Cafe Cruise, Rajouri Garden
West Delhi is full of Punjabis, who are known to be innately pompous. And hence, this region of the city is known for unnecessarily loud clubs and discos, most of which have gotten it all wrong fundamentally and have consequentially become shady. Cafe Cruise is a quintessential example.
How much: Rs. 1,400 for 2
Where: UG 16-17, 1st Floor, City Square Mall, Rajouri Garden, New Delhi
Phone: +91 9810470163
6. My Love Restaurant & Bar, Paharganj
Well, what would you expect of a place with a name like that? To defend this place, the food is actually pretty good at this Paharganj gem, and surprisingly the management actually listens to your complaints unlike in such bars.
How much: Rs. 1,000 for 2
Where: 23-B, Panchkuian Road, Near RK Ashram Marg Metro Station, Paharganj, New Delhi
Phone: +91 9871281099
7. Angithi Restaurant, Mayur Vihar
This is THE place in Mayur Vihar Phase 1's very happening market where all the wealthy and not so wealthy shopkeepers come down for their daily drinks after work. Unlike other entries in this list, we do not recommend girls to visit this place, coz it's VERY shady indeed. Try the Dahi Ke Kebab here, they're fantastic on the days the chef is in the mood.
How much: Rs. 700 for 2
Where: D-33, Acharya Niketan, Near Kukreja Hospital, Mayur Vihar Phase 1, New Delhi
Phone: 011 22753666
8. 4S Chinese Restaurant, Defence Colony
This is the one legend in South Delhi, which has withstood the test of time when it comes to being the definition of shady. After-work scenes for heavy-bellied uncles and tawdrily-dressed aunties have been a regular fare here at this DefCol joint. The so-called Chinese and Thai available at this place are Indianised-versions of the cuisine.
How much: Rs. 700 for 2
Where: A-26, Defence Colony Market, Defence Colony, New Delhi
Phone: 011 41664316
9. Attitude Kitchen & Bar, Connaught Place
Quite possibly the cheapest drinking place in the whole of Connaught Place, Attitude is a very chill place in the heart of the city where you can actually sit down and drink without thinking about money. Food is a bit expensive though, so just order peanuts if you have only come to drink; else you can go for their Margarita Pizza, it's excellent.
How much: Rs. 1,300 for 2
Where: N-12, Outer Circle, Connaught Place, New Delhi
Phone: 011 43760037
10. Club India Cafe, Paharganj
If you remember the title of this article, we promised to list down places that will instantly remind you of Dev D. Well, Club India is actually the place where most of Abhay Deol's drinking scenes were shot. So, well, need we give you any more reasons to be here? Psst.. This place doesn't actually have a liquour licence, so you may have to pester a bit in order to make them serve beer to you.
How much: Rs. 600 for 2
Where: 4797, 2nd Floor, 6 Tooti Chowk, Paharganj, New Delhi
Phone: +91 8527873064
There you go then, these are the 10 shadiest dance bars in Delhi/NCR that you could visit this coming weekend. Go on..get high on something more than just the drinks.
Frequent searches leading to this page:-
weekend getaways from delhi, nightlife in delhi for singles, Top 10 Shady Dance Bars In Delhi/NCR, dance bars in delhi ncr, famous dance bars in delhi, bars in delhi with dance floor, cheap honeymoon destinations outside india, road trips from bangalore within 100 km