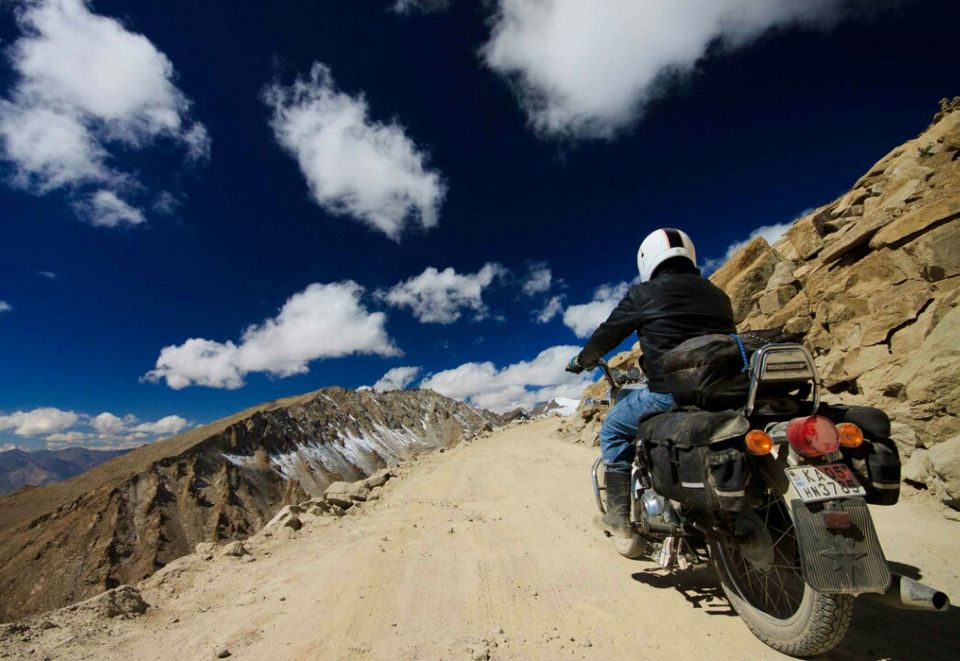 "The joy of life comes from our encounters with new experiences, and hence there is no greater joy than to have an endlessly changing horizon, for each day to have a new and different sun." -Jon Krakauer, Into the Wild
Being located in the vicinity of the Himalayas , Gangetic plains and Thar Desert , makes New Delhi a center point for India's Best Road trips. Lust Green Valleys, Snow capped peaks , High Altitude passes , Serene Blue Lakes , Royal Forts , Exotic Resorts , Best Highways , World's most dangerous roads , Roadside Dhaba Food - from Delhi , you can go on a road trip to all the iconic destinations you've dreamed of visiting, plus a countless number of incredible off-the-beaten-track experiences.
If you're looking for some road trip options for the upcoming weekend, find handpicked itineraries here.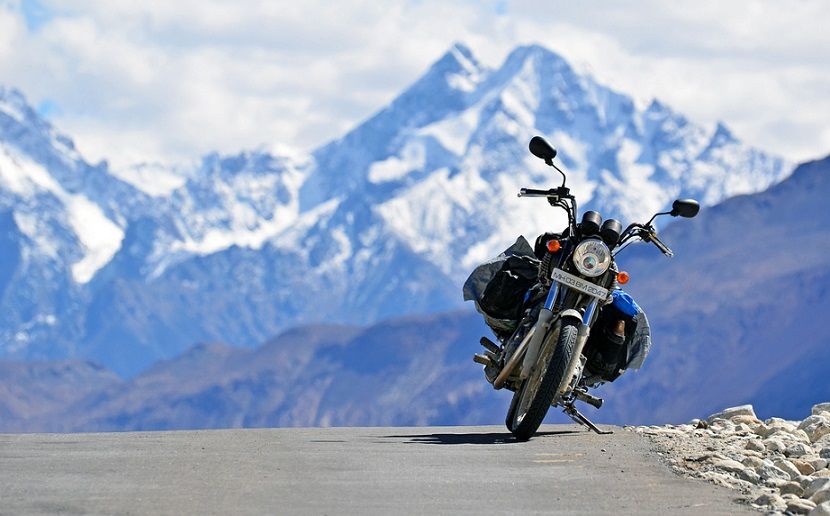 Here's a list of 25 Road Trips (Destination & Round Trip Distance) from the National Capital , you should experience at least once :-

1. Neemrana , Rajasthan ( 240 kms)
Neemrana is an ancient historical town in Alwar district of Rajasthan, India, situated at 122 km from Delhi and 150 km from Jaipur on the Delhi-Jaipur highway. The main attraction is the Neemrana Fort-Palace, one of India's oldest heritage resorts,winner of ''Certificate of Excellence, 2013'' award.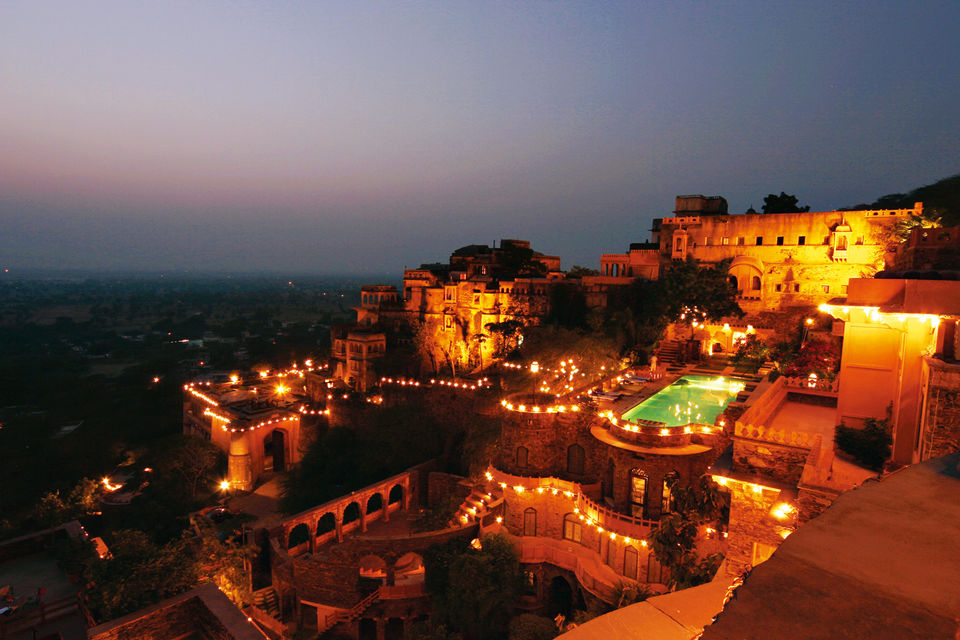 2. Vrindavan - Mathura , Uttar Pradesh (360 kms)
The village of Vrindavan is where the young Lord Krishna is said to have grown up. Dozens of temples, old and modern, dot the area,they come in all shapes and sizes and many have their own unique peculiarities.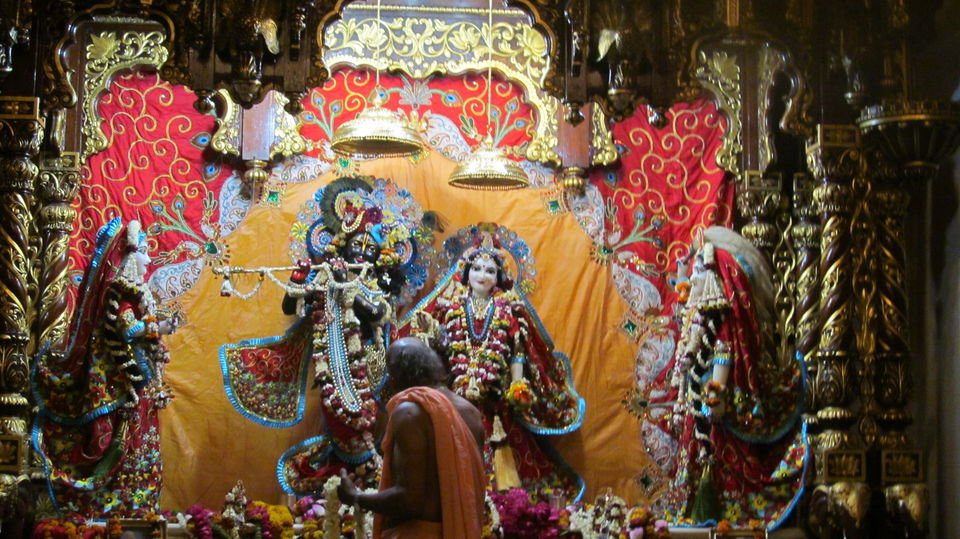 Famed for being the birthplace of the much-loved Hindu god Krishna, Mathura is one of Hinduism's seven sacred cities and attracts floods of pilgrims, particularly during Janmastami (Krishna's birthday) in August/September; and Holi in February/March. Roadtrips are nothing without good food, spot Balwant Singh Dhaba.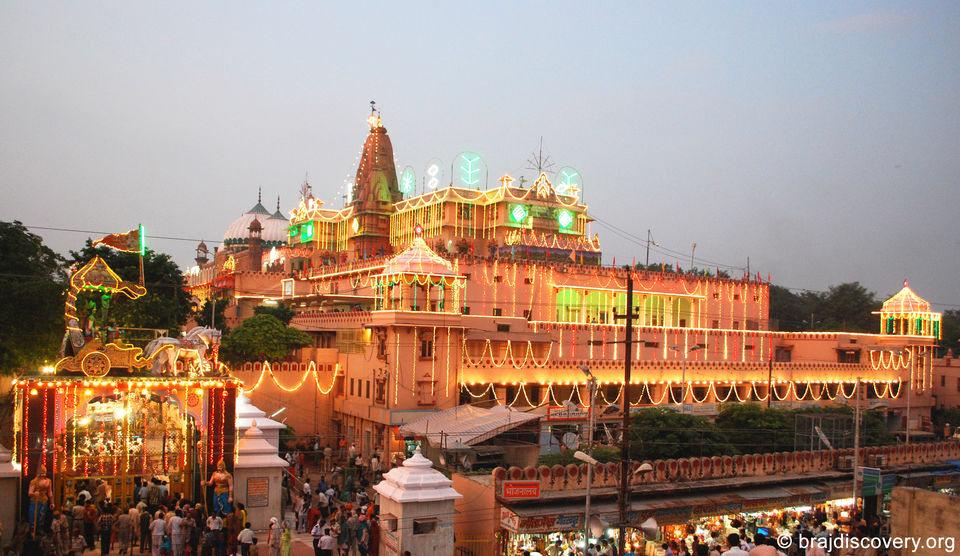 3. Agra , Uttar Pradesh (420 kms)
Agra - needs no introduction.Home to one the Seven Wonders of the World the Taj Mahal, Agra is one of the most popular tourist destinations in India. Drive through India's one of the best roads , the 165 kms long - 6 lane , Yamuna Expressway from Greater Noida to Agra.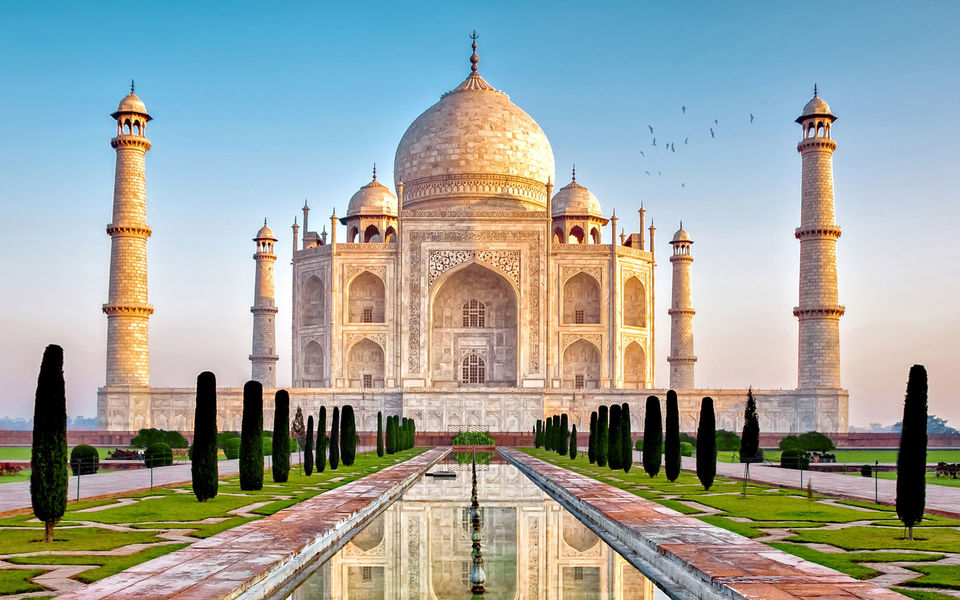 4. Haridwar - Rishikesh , Uttarakhand (470 kms)
Haridwar is an ancient city and important Hindu pilgrimage site , but recently became popular among the youth due to the rise in number of foreign tourists , cafes and adventure activities . Rishikesh is full of adrenaline rush activities - white water rafting in the River Ganges,India's only Bungee Jumping, Ziplining, Rock Climbing and Camping. There are lots of wonderful cafes in Rishikesh like Beatles Cafe , Freedom Cafe , Bistro Nirvana , Pyramid Cafe.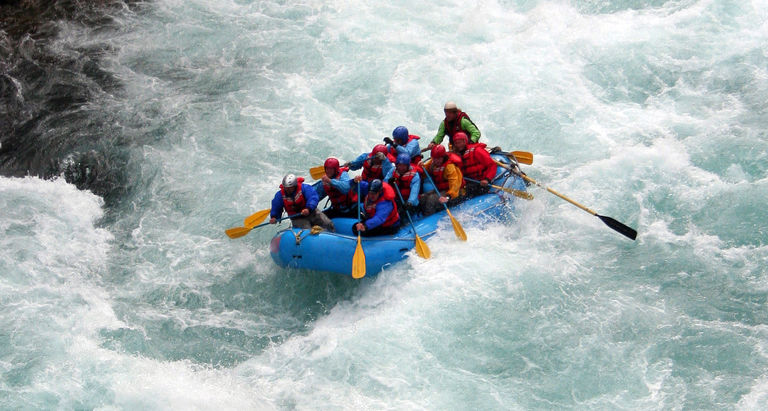 5. Corbett National Park , Uttarakhand (470 kms)
Jim Corbett National Park is the oldest national park in India and was established in 1936 as Hailey National Park to protect the endangered Bengal tiger. 235 kms from the capital ,probably it is the only national park where you "can" spot a tiger.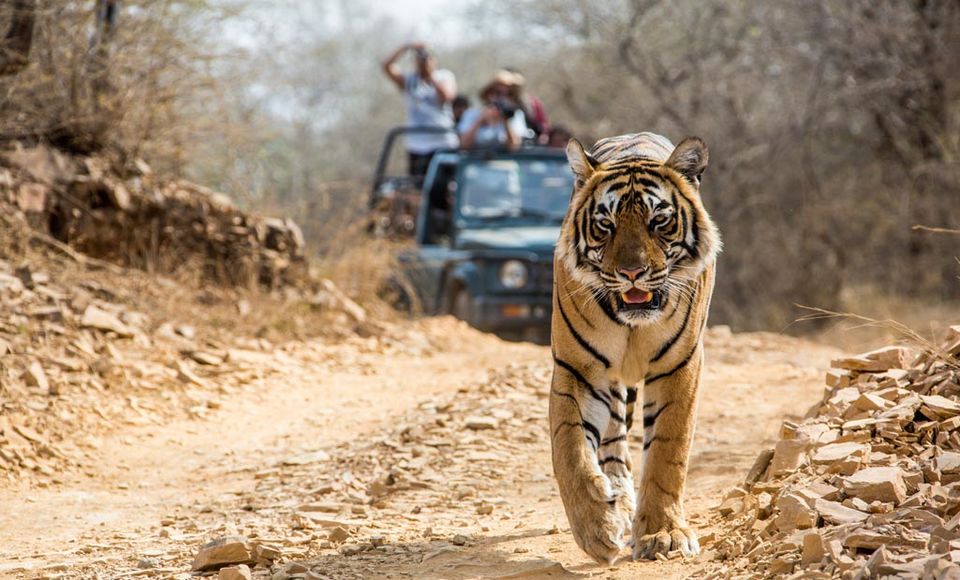 6. Lansdowne , Uttarakhand (500 kms)
Lansdowne is one of the quietest and unspoilt hill stations of India and has been a popular destination for Britishers since they came to India. Situated at around 248 kms, it is one of closest hill stations from the NCR.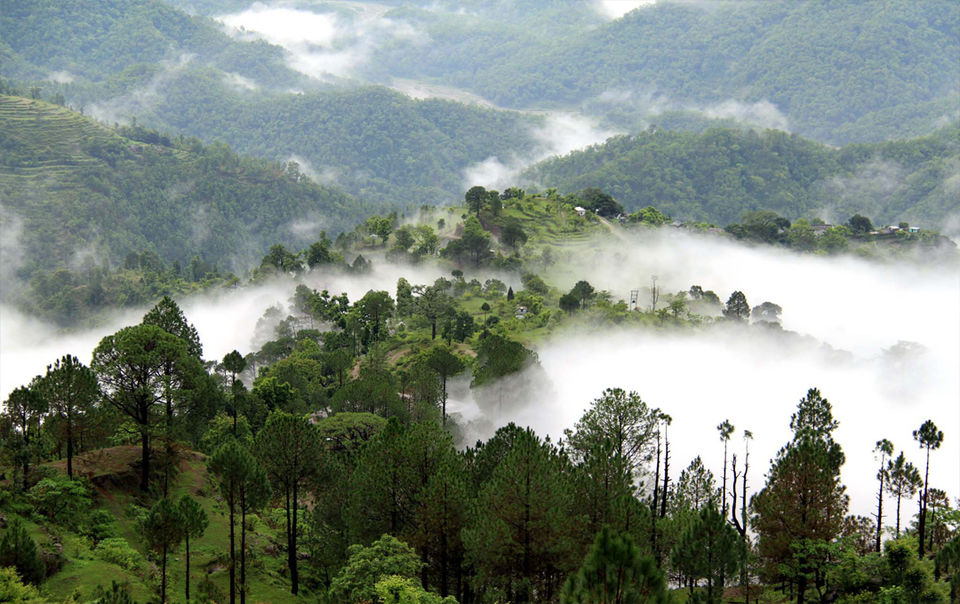 7. Alwar - Bhangarh , Rajasthan (500 kms)

Located in Rajasthan, Alwar's history dates back to 1500 BC. Located around 160 km south of Delhi and about 150 km north of Jaipur, the capital of Rajasthan. It is perfect for the Weekend ride.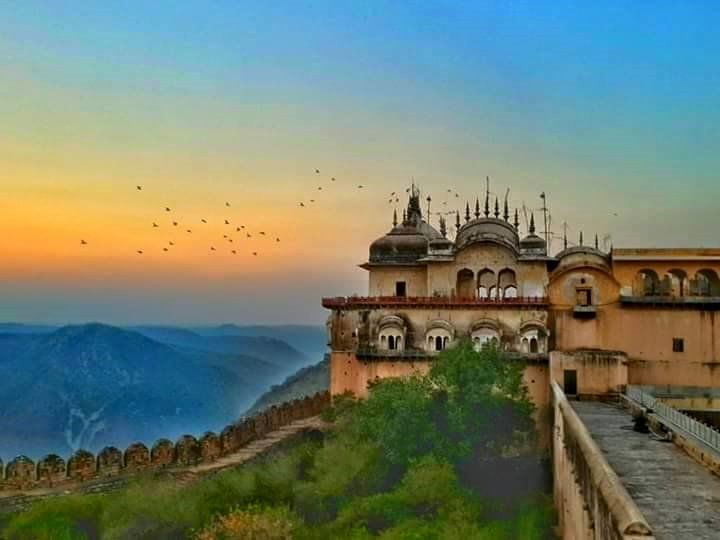 100 kms from Alwar , located at the border of the Sariska Tiger Reserve in the Alwar district of Rajasthan, Bhangarh Fort is a 17th century fort, infamous all over India for being the "Most haunted place in India".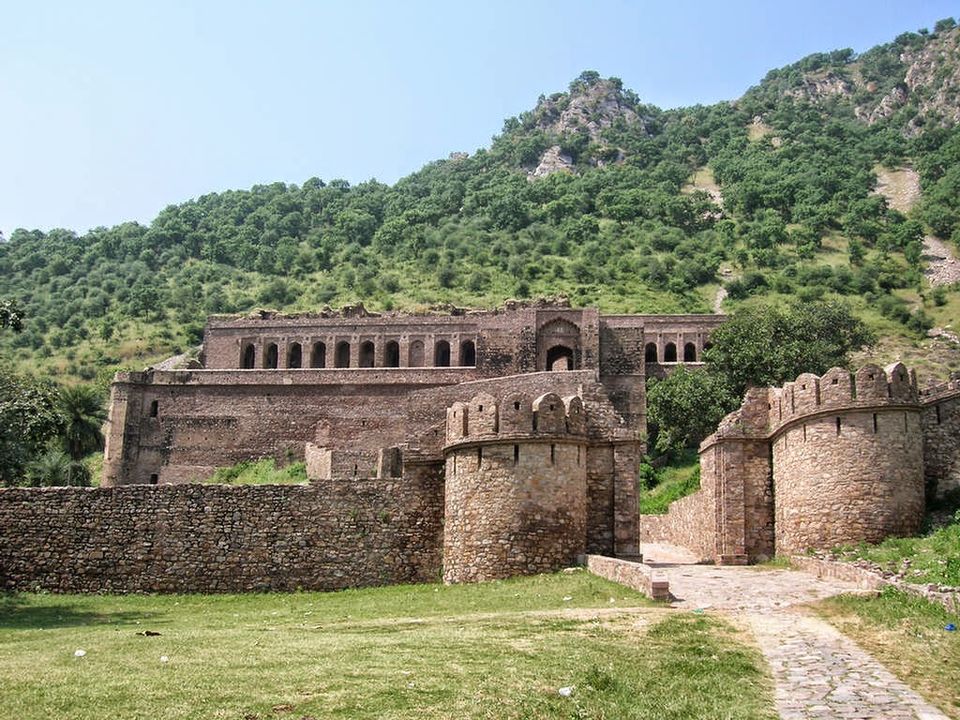 8. Jaipur , Rajasthan (540 kms)
Jaipur, Rajasthan's capital, is an enthralling historical city and the gateway to India's most flamboyant state. Jaipur, Rajasthan's capital, is an enthralling historical city and the gateway to India's most flamboyant state.NH 8 connects Delhi to Jaipur , stop at Rao's Dhaba to enjoy some yummilicious Indian cuisine.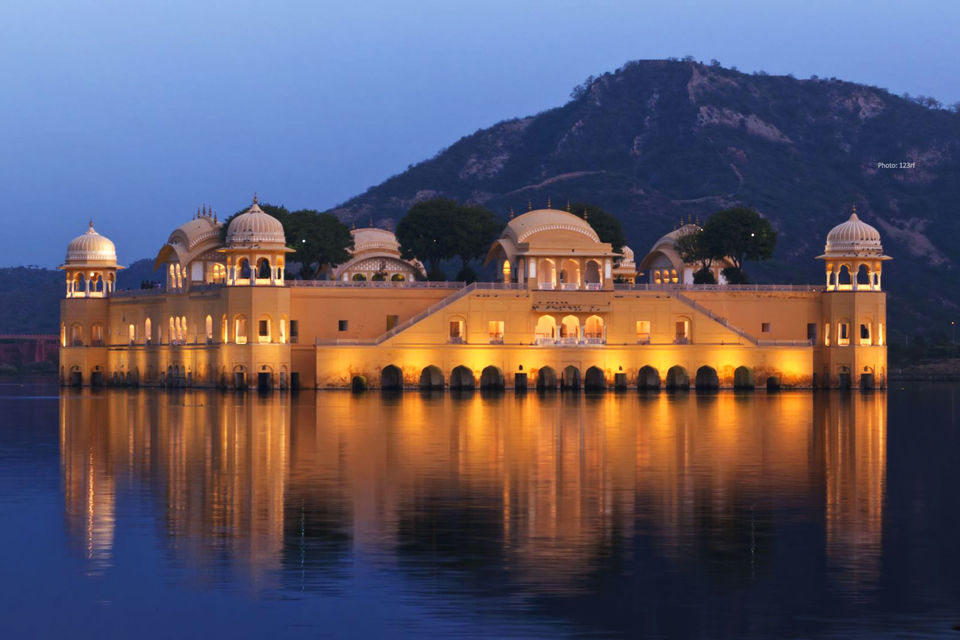 9. Mussourie , Uttarakhand (580 kms)
The Queen of Hills - Located at a distance of 322 kms from Delhi via NH44, Mussoorie is a wonderful hill station in Uttarakhand situated at a height of 2005 mts above the sea level.When the mist clears, views of the green Doon Valley and the distant white-capped Himalayan peaks are superb, and in the hot months the cooler temperatures and fresh mountain air make a welcome break from the plains below.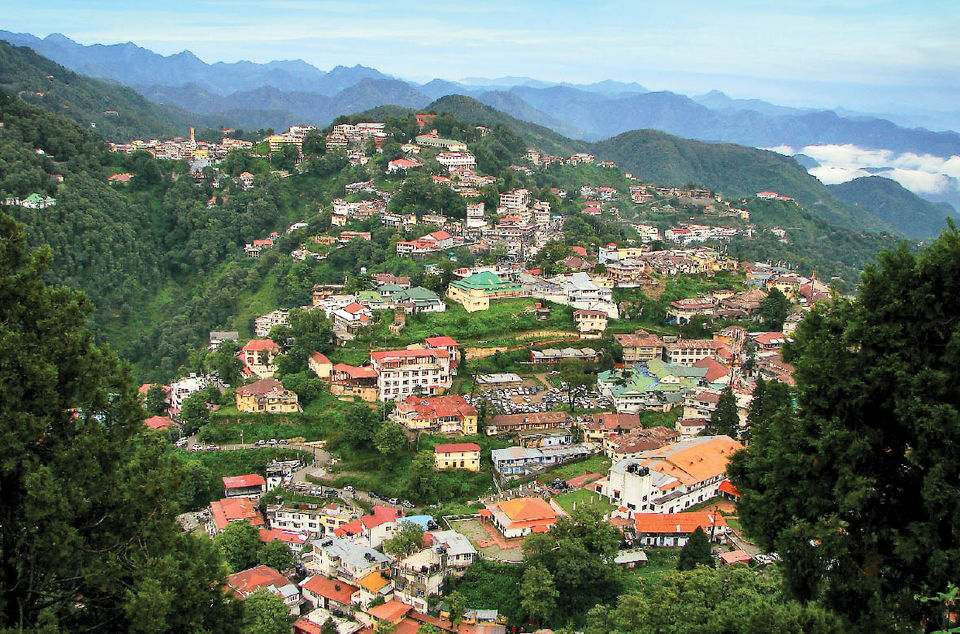 10. Nainital , Uttarakhand (580 kms)
Nainital - the beautiful lake city is one of the most popular hill stations in India. Situated at an altitude of 2,084 metres (6,837 ft) above sea level,295 kms from Delhi , it is a 6 hour drive from the capital via NH9.The highest point nearby is Naina Peak or China Peak, with an elevation of 2,619 m which offers fantastic view of the surroundings.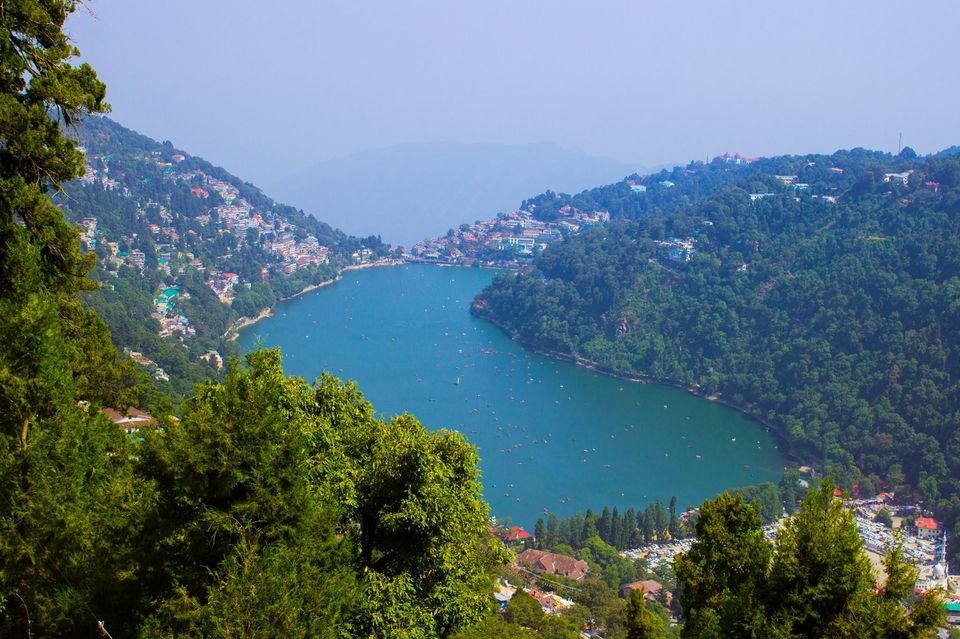 11. Gwalior , Madhya Pradesh (700 kms)
Famous for its medieval hilltop fort, and described by Mughal emperor Babur as 'the pearl amongst fortresses in India', Gwalior is 6 hr drive via Yamuna Expressway. The city also houses the elaborate Jai Vilas Palace, the historic seat of the Scindias, one of the country's most revered families.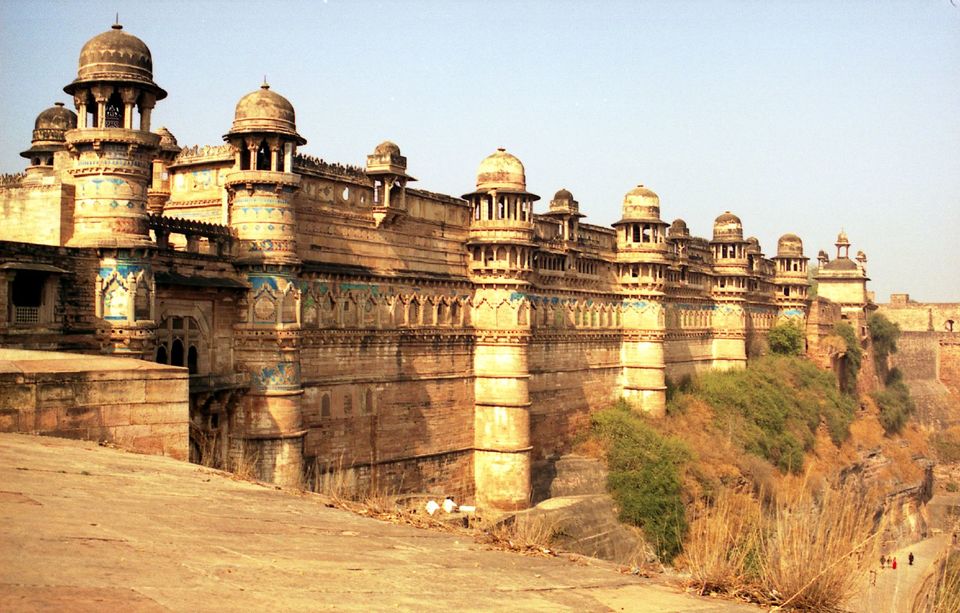 12. Shimla , Himachal Pradesh (720 kms)

Strung out along a 12km ridge, with steep forested hillsides falling away in all directions, the Himachal capital is a good appetite-whetter for the awe-inspiring mountain tracts of the state's interior. During the 345 kms journey , Giani Da Dhaba on the Kalka-Shimla stretch is a must stop over.
13. Chopta , Uttarakhand (800 kms)
Chopta is a secluded hill station, located on the Rudraprayag – Ukhimath – Gopeshwar Highway. Situated at a height of 2700 mtrs, Chopta is also known as "Mini Switzerland", and is getting popular year after year. It is also the starting point of the trek to famous Tungnath Mandir (Panch Kedar Temple) and Chandrashila Summit .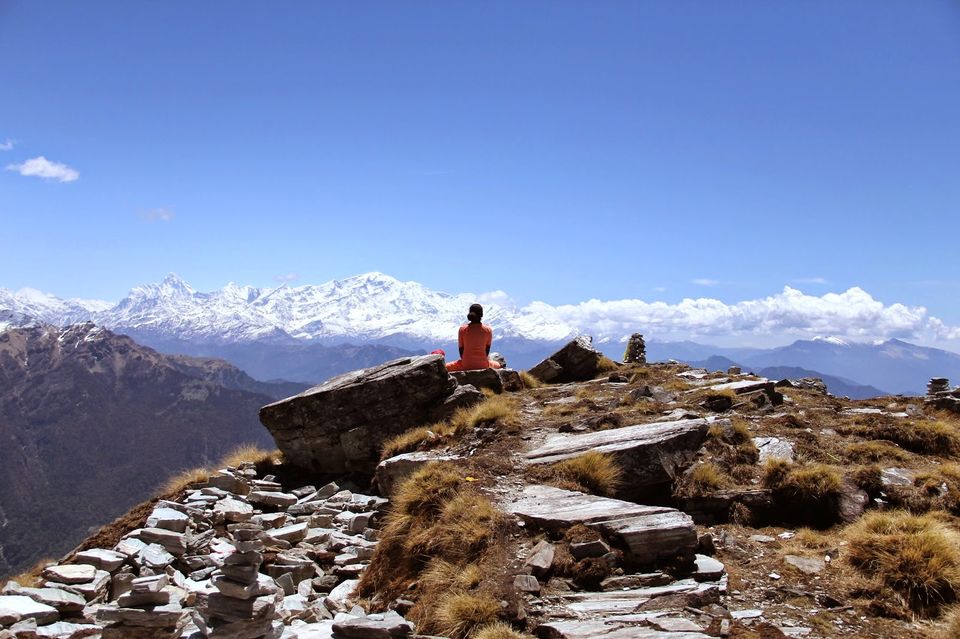 14. Narkanda , Himachal Pradesh (850 kms)
Situated at an attitude of 2708 meters on the Hindustan Tibet road (NH - 22), Narkanda offers a spectacular view of snow ranges. This is an ideal retreat for the tourists who seek seclusion in mountains. It commands an unique view of the eternal snow line, the inviting apple orchards and dense forests. Narkanda is famous for Skiing & Winter sports.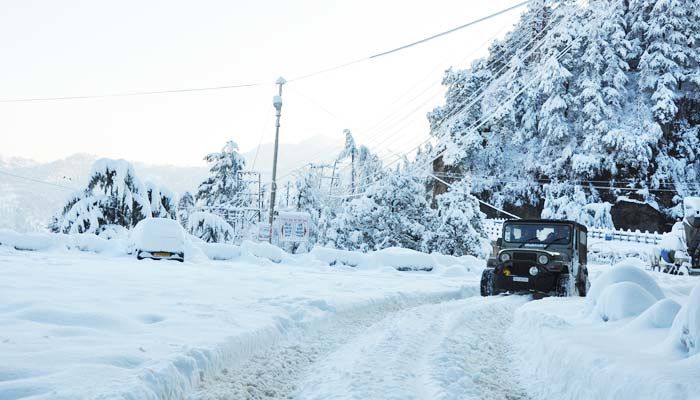 15. Amritsar , Punjab (950 kms)
Since Amritsar is situated at a distance of 465 Kms from Delhi, it takes around 9 hrs as NH-1 is in great shape. Visit the holiest shrine of Sikhism - Harmandir Shahib , pay homage to the martyrs of Jaliwanwala Bagh , participate in the retreating ceremony at Indo-Pak Wagah Border.And the best thing about this road trip is food , be it Haveli at Karnal or Puran Singh ka Mashoor Vishal Dhaba at Ambala or Bharawan Da Dhaba at Amritsar.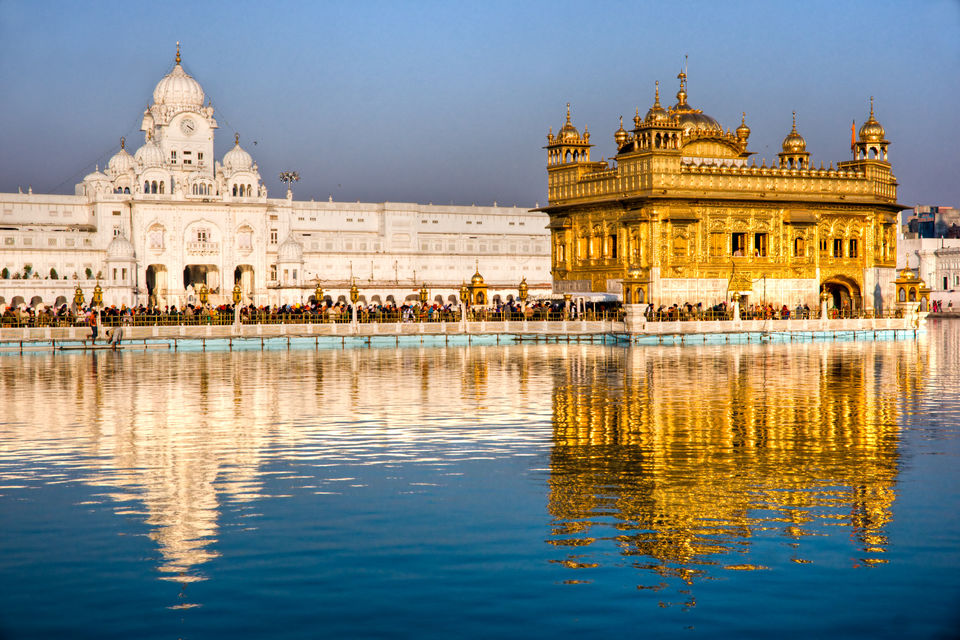 16. Dharamshala - McLoed Ganj, Himachal Pradesh (1000 kms)
Surrounded by the high snow clad Dhauladhar Ranges,Dharamsala is known as the home of the Dalai Lama and travelers make a beeline further uphill to the busy little traveler town of McLeod Ganj. McLoed Ganj is also famous for Treks to Triund and Indrahar Pass, and for famous cafes like Mc'LLo,Illiterati , Jimmy's , Four Seasons, Carpe Diem.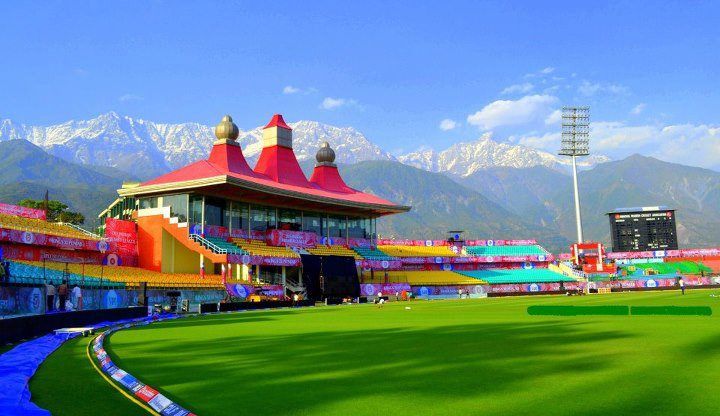 17. Auli , Uttarakhand (1000 kms)

Auli is the favorite skiing destination for many not just because of its scintillating snow clad slopes but also because of its untouched and clean environment.Being 500 kms from Delhi, visiting the place in winters when it is completely covered with thick layers of snow is worth the effort.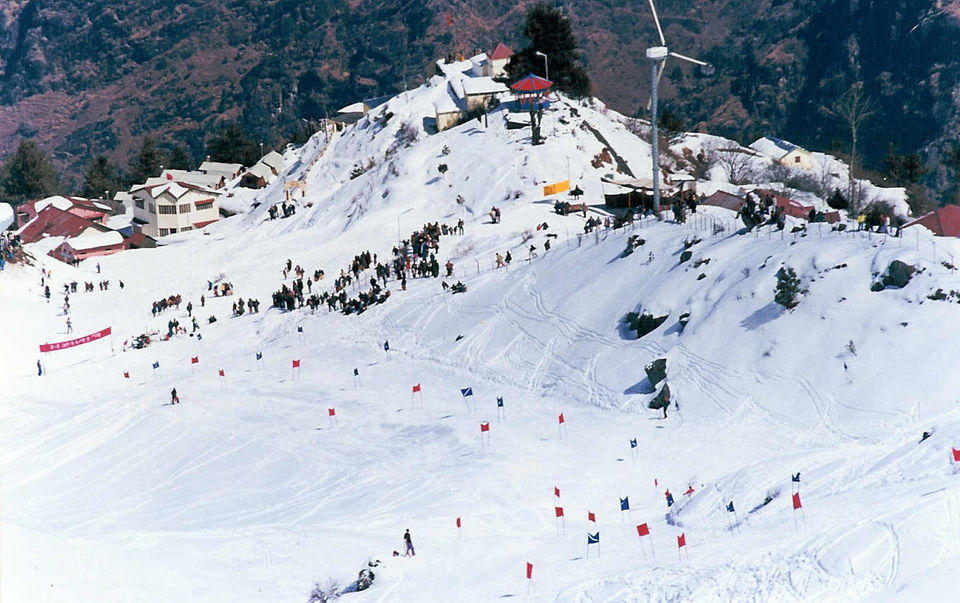 18. Kasol , Himachal Pradesh (1100 kms)
To escape from the stresses of a mundane life, Parvati Valley in Himachal is one of the most beautiful destinations in the world. 520 kms from the Capital,Nestled in these sylvan hills is the charming village of Kasol - the hippie paradise. Walk along the Parvati River, explore the villages of Tosh and Malana, Binge on Israeli Cusine, trek to Kheer Ganga ,enjoy the Rave parties and find Nirvana.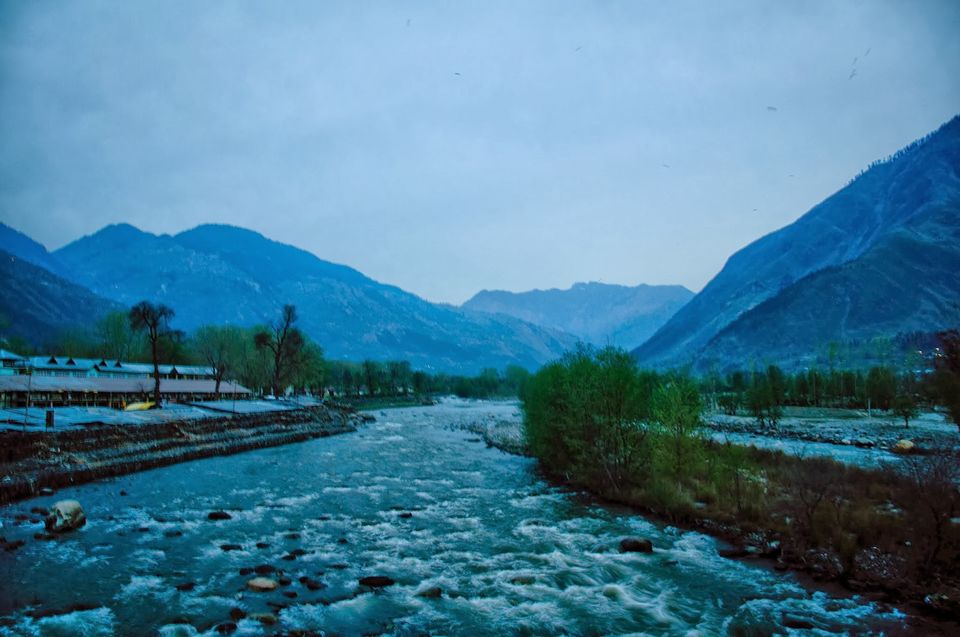 19. Munsiyari , Uttarakhand (1100 kms)
Munsiyari is a comely hamlet situated in the Pithoragarh district of Uttarakhand state, nestled in the snow capped peaks of the Himalayas Munsiyari offers splendid vistas of natural beauteousness.this scenic hill station is perched at an altitude of 2298mts above sea level. The 560 kms journey takes with through the picturesque towns of Nainital,Almora,Kausani and Bageshwar.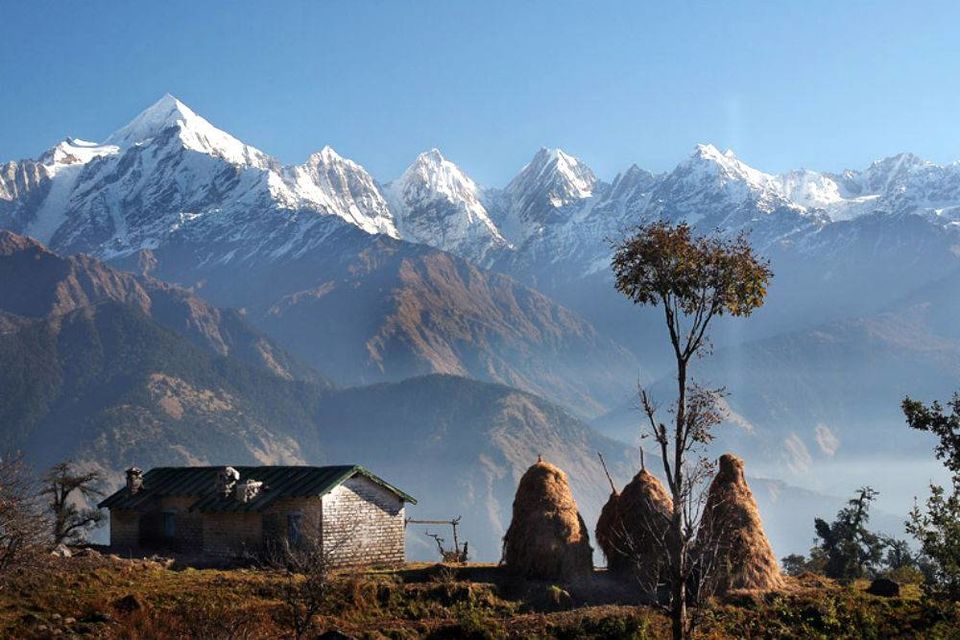 20. Manali , Himachal Pradesh (1150 kms)
Surrounded by high peaks in the beautiful green valley of the Beas River, with mountain adventures beckoning from all directions, Manali is a year-round magnet.Trekking, climbing, mountain biking, canyoning, paragliding, rafting ,skiing,the cool mountain air and a taste of snow on a day trip to the Rohtang La - Manali is the perfect destination.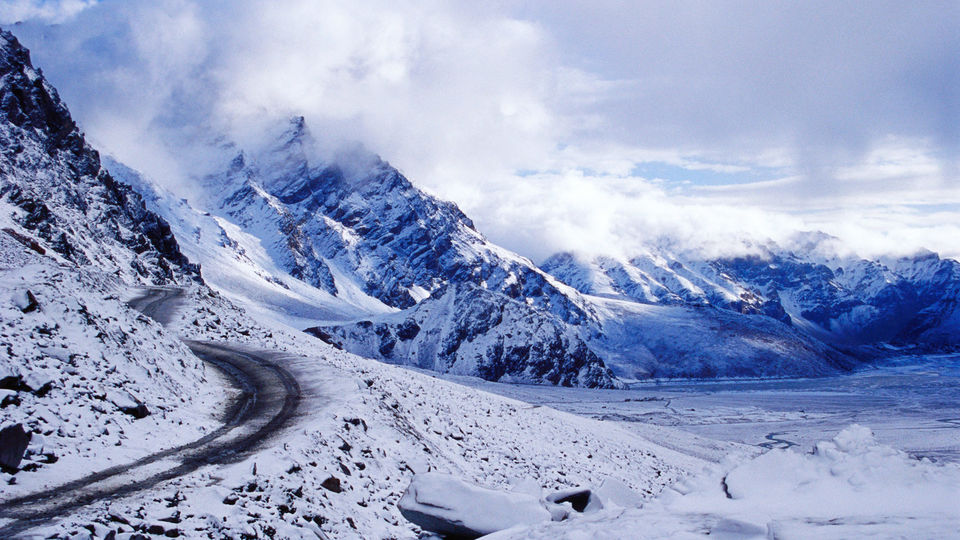 21. Varanasi , Uttar Pradesh (1600 kms)
Varanasi or Kashi, which has been standing the tests of time for over 5,000 years is said to be one of the oldest inhabited cities in the world.Varanasi is a melting pot, where both death and life come together.A walk along the ghats or a boat ride or evening aarti on the river will live long in the memory. Varanasi is connected to Delhi by the famous Grand Trunk Road (NH-2) and the distance is 800 kms approx.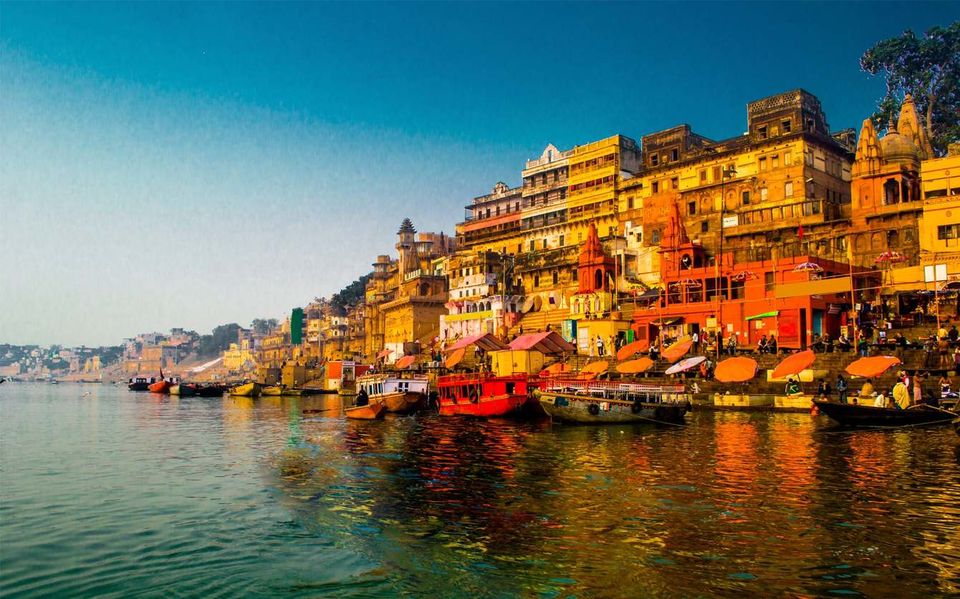 22. Spiti Valley , Himachal Pradesh (1600 kms)
Spiti - the desert mountain valley is another chunk of Tibet marooned in India. The scattered villages in this serrated moonscape arrive like mirages, clusters of whitewashed mud-brick homes huddled amid green barley fields below monasteries perched on crags a thousand feet above. The turquoise-grey ribbon of the Spiti River is your near-constant companion, running along a fairly broad valley before turning south at Sumdo into the precipitous gorges of the Hangrang Valley.In many ways Spiti is even more rugged and remote than Ladakh, connected by the Hindustan-Tibet Road.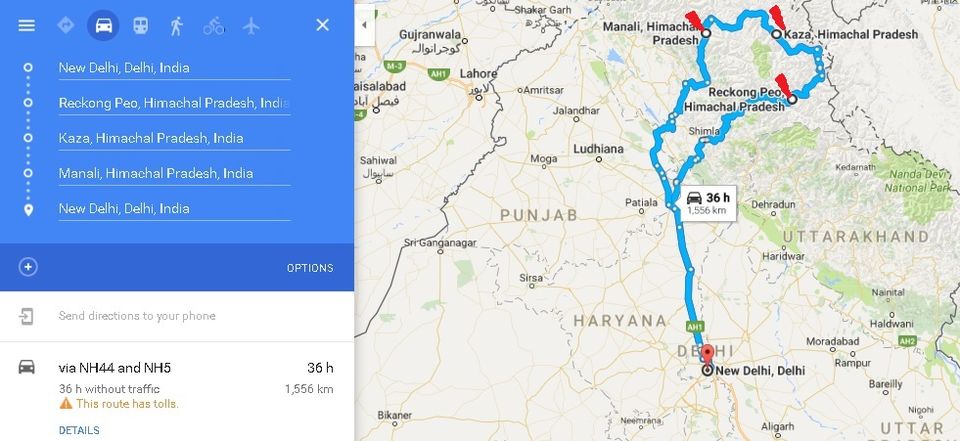 There are two ways to reach the valley , one through Manali via high altitude Kunzum La pass , another through Reckong Peo. The route New Delhi- Reckong Peo-Tabo-Kaza is one of the most scenic Himalayan Roads and you should experience it.

Little Tabo, in a dramatic valley setting hemmed in by scree slopes, 48km southeast of Kaza, is the only other town in Spiti. The dull mud-brick walls of Tabo Gompa hide some of the finest of all Indo-Tibetan art, and Tabo makes a fine place to kick back for a couple of days.

The capital of Spiti, Kaza sits on the eroded flood plain of the Spiti River and is the biggest settlement you'll encounter in this empty corner of the planet. It feels a bit like a small frontier town with an easygoing pace. Jagged mountains rise on either side while the river coils across the valley floor like twisted locks of Medusa's hair.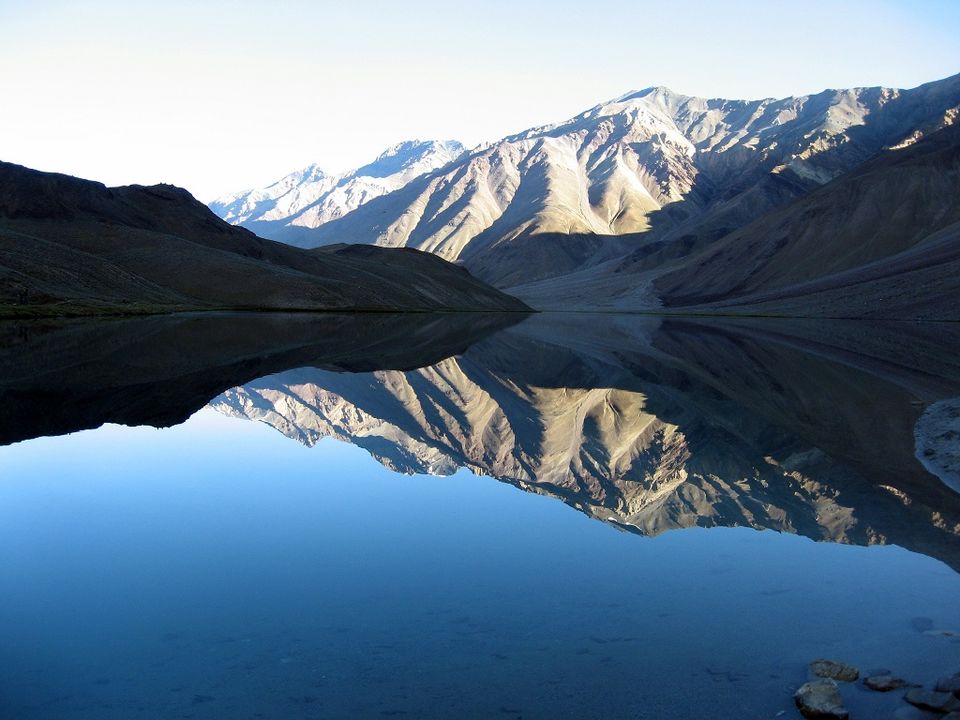 Other major attractions are Chandratal , Langza and Pin Valley National Park.
23. Kishtawar Valley - Sinthan Pass , Jammu and Kashmir (1800 kms)
World's Most Deadliest road. The road between Kishtwar (Jammu & Kashmir) and Khillar (Himachal Pradesh) is termed as one of the deadliest road in the world; the road is extremely narrow with 1000 feet free fall into river Chenab on one side and deadliest mountain cliff hanging on other side.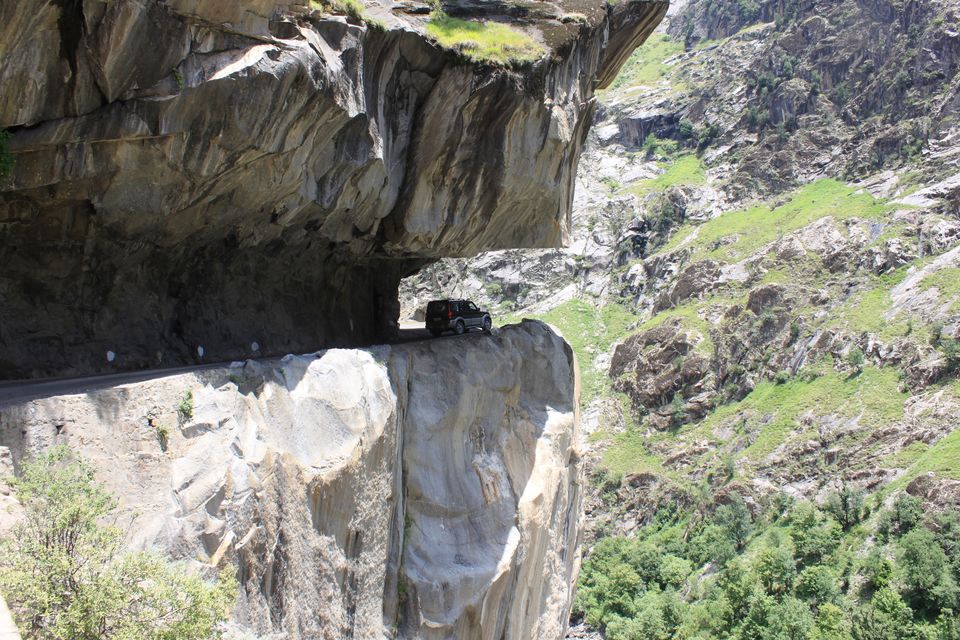 24. The Great Rajasthan Trip , India (2200 kms)
Here's a great Road Trip through the barren lands of Rajasthan. 2200 kilometers , 6 Days - Journey through the enigma of India. New Delhi -Ajmer - Chittorgarh-Udaipur-Mount Abu-Jaisalmer-Jodhpur-New Delhi. Agar Rajasthan nahi dekha , toh kuch bhi nahi dekha !

400 kms from Delhi , lies Ajmer Sharif Dargah, the domed shrine of the Muslim Sufi saint Garib Nawaz. The holy city of Pushkar , 15 kms from the town, is famous for the Pushkar Lake and hundreds of temples including 14th-century Jagatpita Brahma Mandir, dedicated to the god of creation.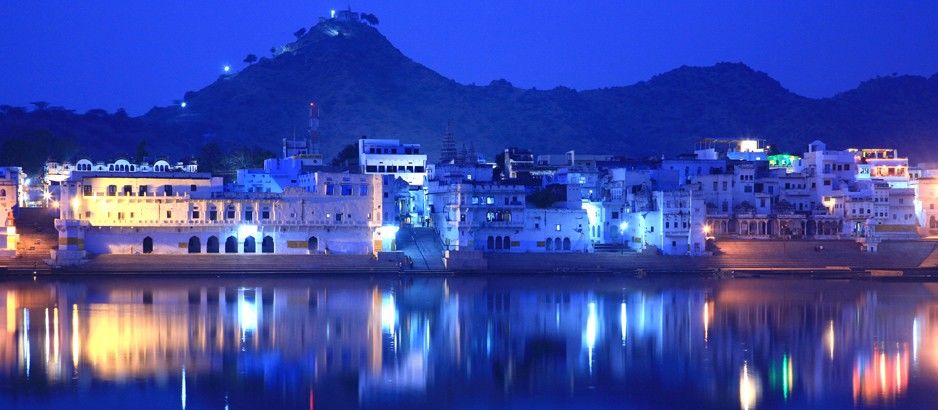 The Chittor Fort or Chittorgarh is one of the largest forts in India. It is a World Heritage Site and was the capital of Mewar.
Beside shimmering Lake Pichola, with the ochre and purple ridges of the wooded Aravalli Hills stretching away in every direction, Udaipur has a romance of setting unmatched in Rajasthan and arguably in all India. Fantastical palaces, temples, havelis and countless narrow, crooked, colourful streets add the human counterpoint to the city's natural charms - Udaipur is a magical marbel mosaic.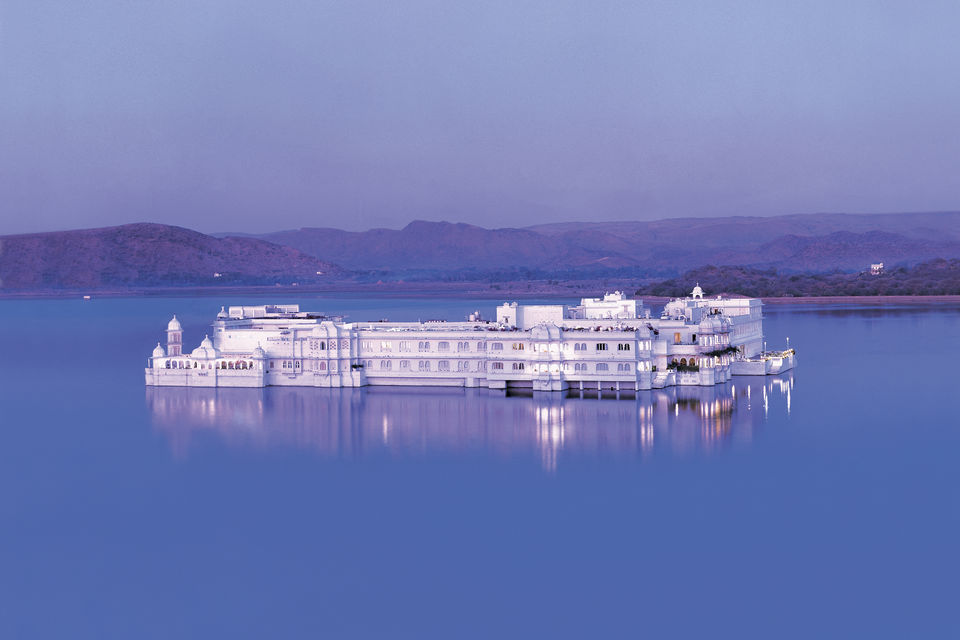 Located near the Sirohi District, Mount Abu is the only hill station in the desert state of Rajasthan. It lies in the Aravalli mountain range at an approximate height of 1200 mtrs.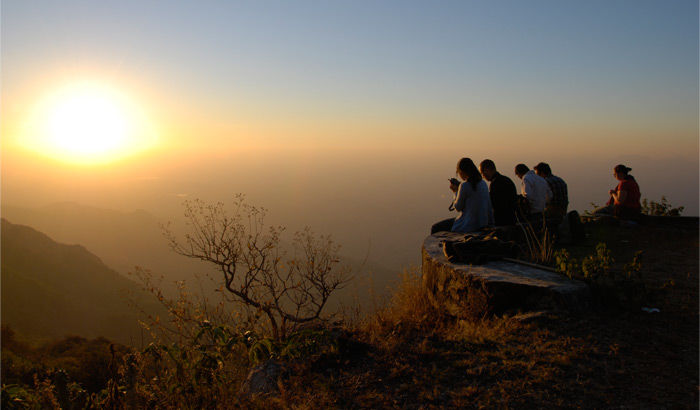 Jaisalmer, the "Golden City," is located on the westernmost frontier of India in the state of Rajasthan.The fort of Jaisalmer is a breathtaking sight: a massive sandcastle rising from the sandy plains like a mirage from a bygone era. Enjoy a camel ride through the sand dunes , camp in the desert , indulge in Rajasthani Cuisine. Enjoy !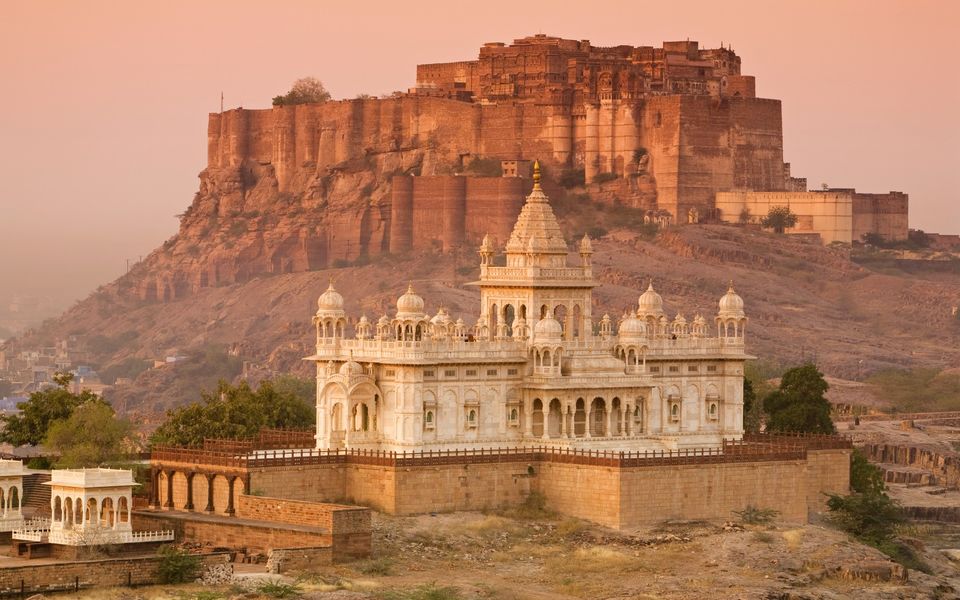 Mighty Mehrangarh, the muscular fort that towers over the Blue City of Jodhpur, is a magnificent spectacle and an architectural masterpiece. Around Mehrangarh's base, the old city, a jumble of Brahmin-blue cubes, stretches out to the 10km-long, 16th-century city wall. The Blue City really is blue!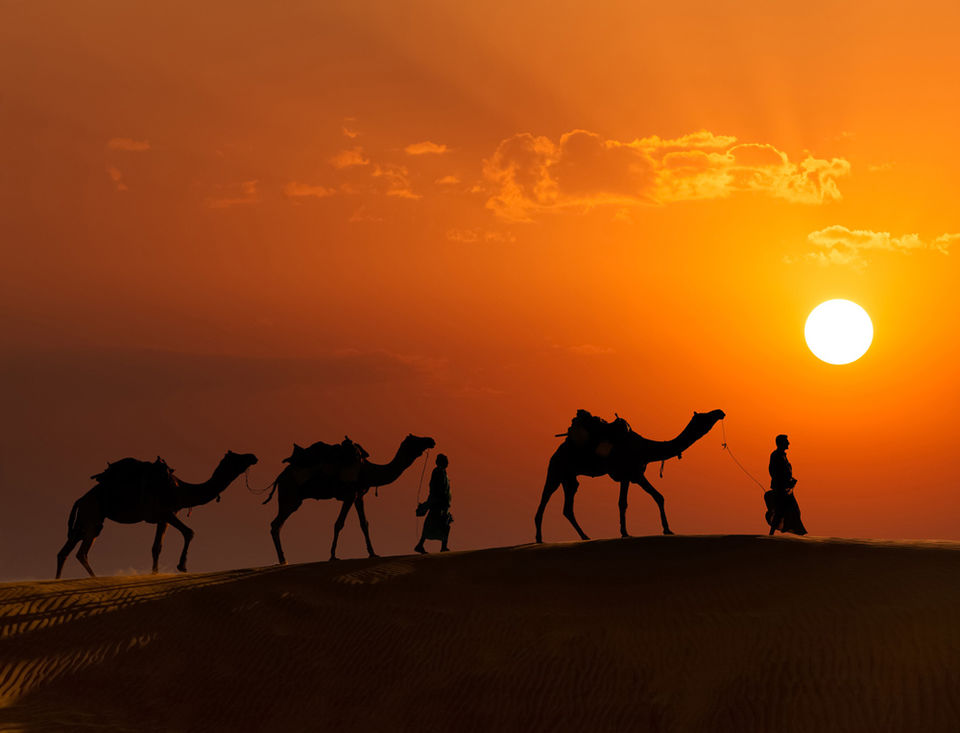 25. Ladakh , Jammu and Kashmir (2350 kms)
Welcome To Ladakh ! Spectacularly jagged, arid mountains enfold this magical, Buddhist ex-kingdom. Picture-perfect gompas (Tibetan Buddhist monasteries) dramatically crown rocky outcrops amid whitewashed stupas and meditational mani walls topped with countless mantra-inscribed pebbles.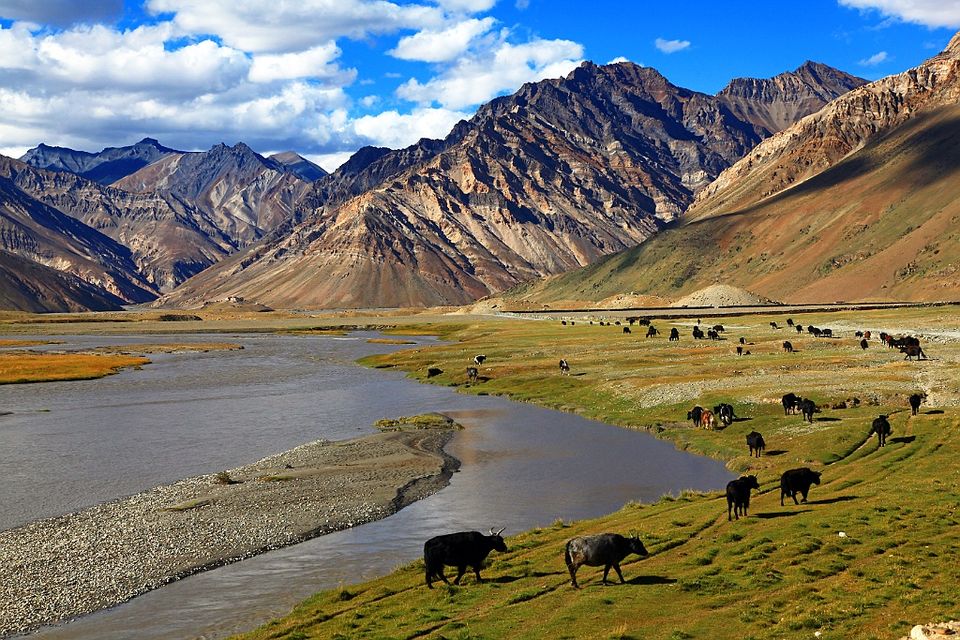 New Delhi to Manali , and then take the Manali Leh highway to drive through the five highest Mountain Passes Road in the World. The most scenic road trip will take you through the following sites Mandi,Kullu,Manali,Solang Valley,Rohtang Pass,Baralacha La Pass,Lachungala pass,Taglang La pass,Khardung La,Darcha,Sarchu and Upshi. While returning you can use lifeline of Indian Army - NH1 and drive through Kargil , Drass , Srinagar and Anantnag.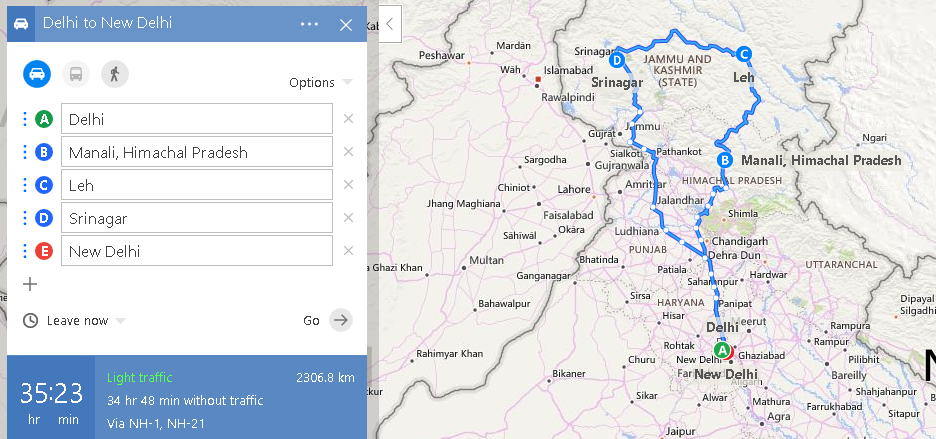 The blue waters of Pangong Lake and Tsomoriri , greenery of Zanskar Valley and Nubra Valley - Roadtrip to Ladakh is something to be on everyone's wishlist.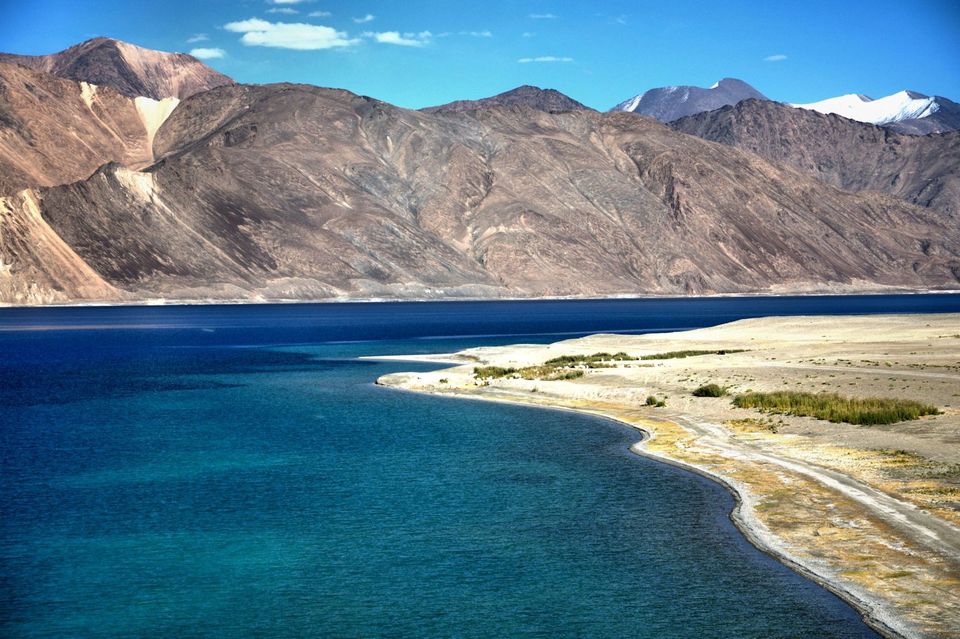 Now you have list of 25 Road Trips , What's stopping you ?
Take your Friends / Best Friend / Lover , pack your bags, fill the gas and Go. And if by chance no one is there to accompany you , then Go Solo !
Remember one thing, "Some Journeys are much more beautiful than Destinations".
Just Go and Experience !
But, DON'T DRINK AND DRIVE !
*****
If you have any queries you can just contact me over Facebook or Tripoto or you can mail me on someaditya@live.in.
You can visit my Instagram profile @someaditya for some amazing pics from my amazing trips.
*****
#TripotoTakeMeToSandakphu
Frequent searches leading to this page:-
road trips from Delhi in may, solo road trip from Delhi, places for road trip, places to visit in Delhi by car, road trips from Delhi in January