It's the first month of the year and Ladakh, the highest plateau in Jammu and Kashmir is enjoying its hibernation period. Once or twice a week, the market area in Leh wakes up to the colours of fresh fruits and greens. The supplies arrive to the city of Leh as and when the Border Roads Organisation clears the snow away on the Leh-Manali Highway.
Travellers are always asking how to go to Ladakh, but one can never imagine the extent of hardships this paradise has to suffer during winter. The water supply freezes and food supplies only arrive weekly for the locals.
This side to Ladakh gets lost in its romanticisation by modern day storytellers. The 'sun in my face and wind in my hair' stories from Ladakh, with a little adventure botox, create an awe-factor for readers.
But this full disclosure guide on how to go to Ladakh will help travellers get a clear picture before setting out to explore this traveller's mecca.
How to go to Ladakh: Getting a fair idea of the distance and time
Before you set out to explore this side of the country, get a fair idea of how to go to Ladakh. It takes more than 24 hours to reach Leh from Manali. The approximate distance from Manali to Leh is 475km, which usually takes more than 24 hours to cover due to the road conditions. It takes almost 6 hours to reach Pangong Tso from Leh and it's best to start your journey early on the day to reach the lake before sunset. You must avoid being stuck on these dangerous mountain roads after dark.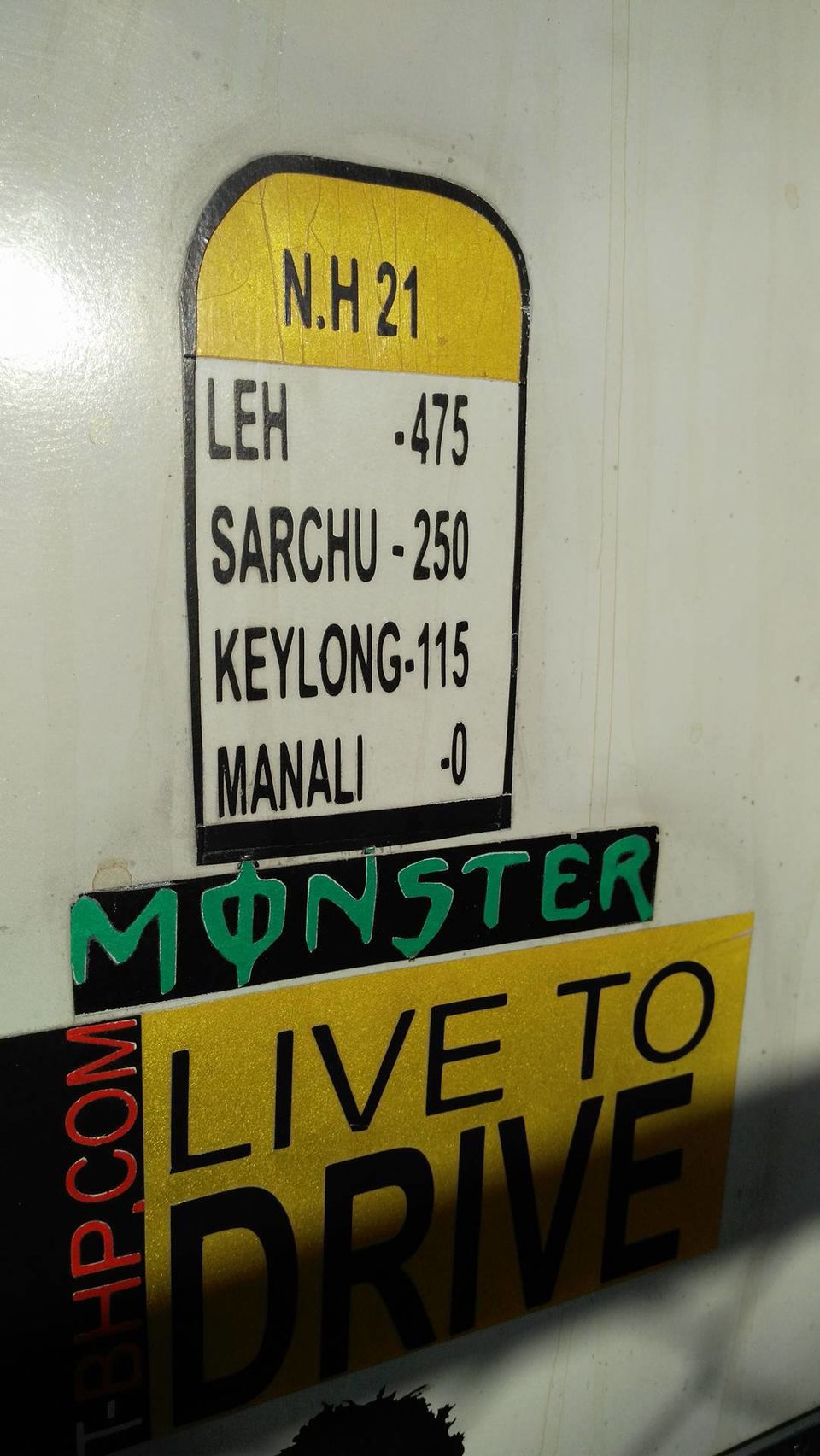 Be ready to cope with traffic jams on the high Himalayan passes
There are two possible routes will help you figure out how to reach Ladakh.
The first route goes from Srinagar via Zoji La and second, from Manali via Baralacha La. Both the routes take you through two of highest Himalayan passes. Separate time slots are assigned to local taxis, commercial trucks and army vehicles, to avoid traffic on these routes. There's still regular traffic on Rohtang La and Zoji La during the tourist season. Plan your travel and hotel bookings accordingly, since there are always chances that you will reach Leh late at night, when most restaurants and hotels close by 9pm.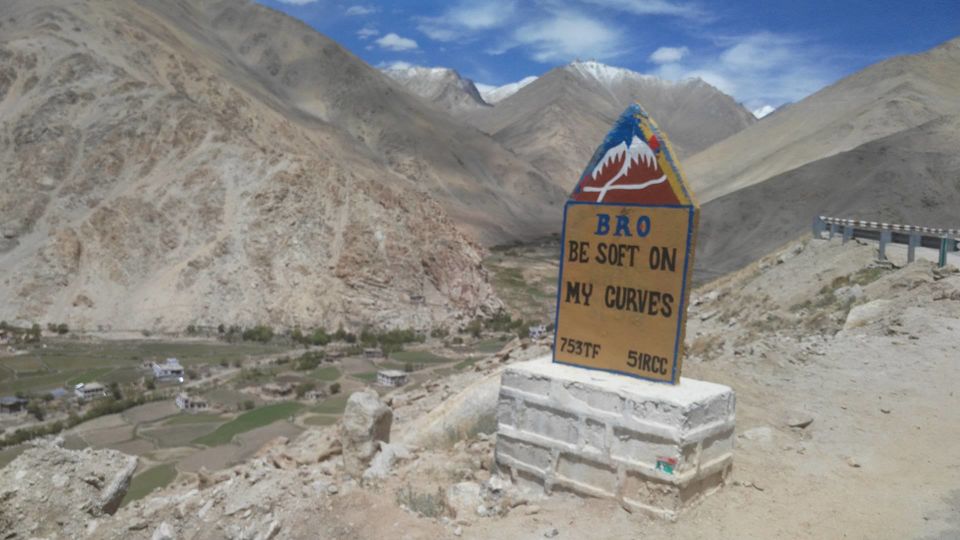 The reality behind the exorbitant taxi fares
The tourist season in Leh starts in the end of April and goes on till August. These five to six months are important for locals, who use this limited time to earn their living. Booking an entire taxi from Leh to Pangong Tso or Nubra for a day costs Rs 7,000/- approximately. And there is no way around this price, unless you have a vehicle of your own. Even Zoomcar has been banned in Ladakh by the local taxi union due to countless incidents of reckless driving. In light of this situation, tourists often get skeptical on how to go to Ladakh and travel around it, however, if you know what you are getting into, travelling in Ladakh is not all that difficult!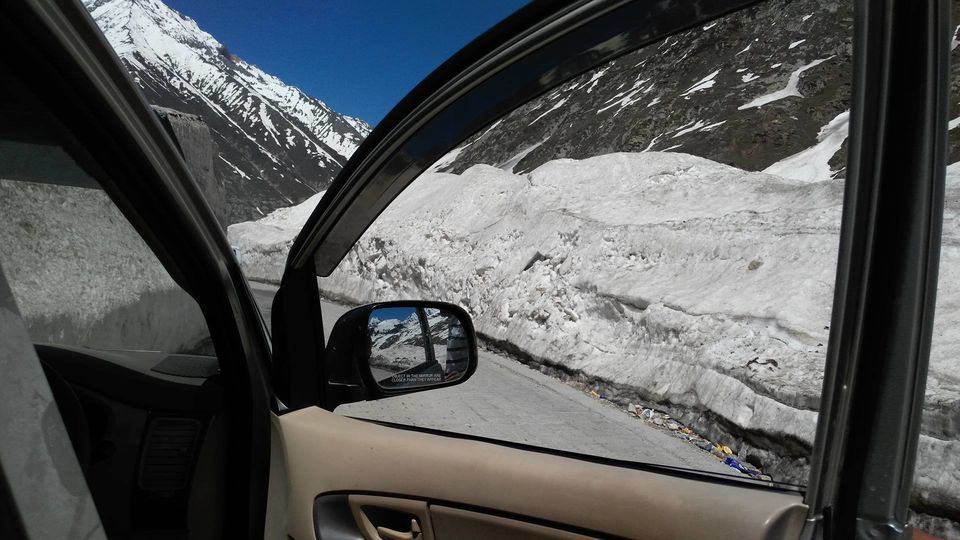 Plight of locals driving from Manali to Leh
Taxi drivers are the best in knowing how to get to Ladakh. They go from Manali to Leh and back, around three times a week, without a proper break. So taking a cab to Ladakh is a super safe bet! Tempo travellers start from Manali at 2pm in the afternoon and reach Leh the next night, after 30 hours of continuous driving. The inhuman working hours of drivers, who agree to drive round-the-clock only so they can make the most of the tourist season, is a real cause of concern.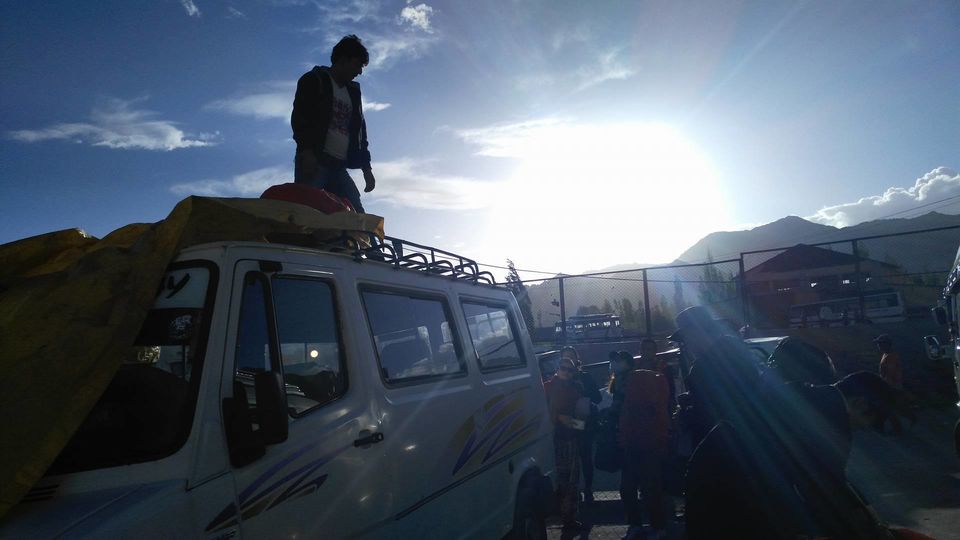 The city of Leh falls asleep by 9pm
When in Ladakh, most of your travel plans (to Nubra Valley, Pangong Tso, Tso Moriri, Thiksey) will start from Leh city. The important thing to keep in mind before planning it all is to time your journey well so that you come back to Leh on time. Most restaurants and hotels shut shop by 9pm, so travellers must make accommodation and food arrangements before that.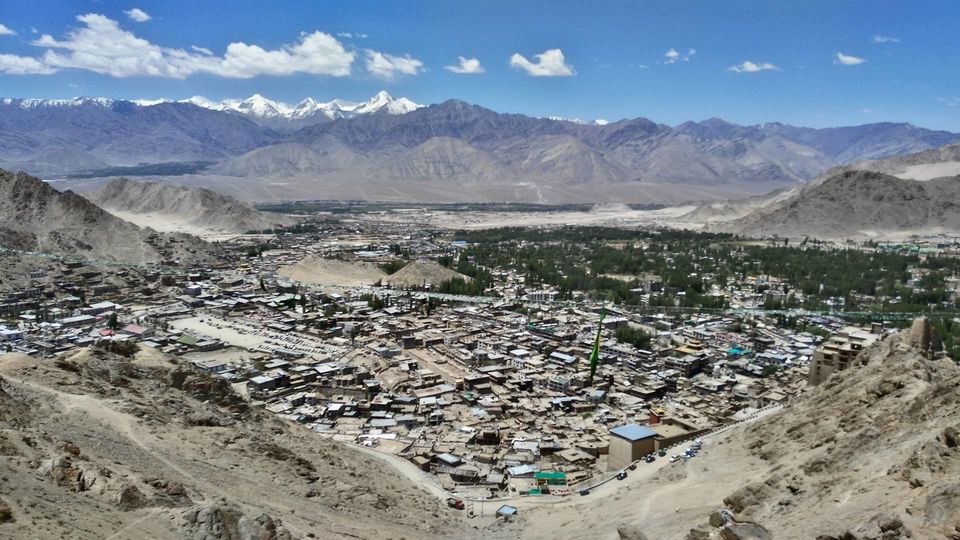 The mystery of winters in Ladakh
Flying to Leh is your most convenient option when deciding on how to go to Ladakh. This option comes handy especially these freezing months, when road blocks are common on the way to Leh from Manali or Srinagar. Those who manage to reach here, witness a different side to this paradise in winter. Interestingly, all major festivals of the Ladakhi community, such as Ladakhi Losar, Spituk Gustor, Thiksay Gustor, Stok Monastery Festival, Matho Monastery festival, are celebrated during winters.
Every year from December to March, the Ladakh Winter Sports Club organises several ice hockey tournaments at the Karzoo Ice Hockey Rink. A crowd of almost 5,000 locals and ice hockey enthusiasts cheer players on at a time when temperatures go below -20C.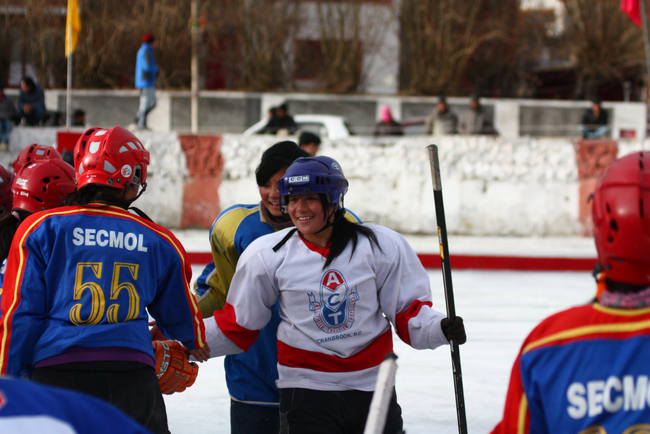 State of the palaces in Leh
While Ladakh is home to some of the most stunning monasteries that have been preserved for years, the palaces around the region have suffered because of years of invasions in the past. The Leh Palace was built in 1553 by the kings of the Namgyal Dynasty and the intricately designed structure offers a sneak peek into the architectural dexterity of the Ladakhi people. However, after the invasion of the Dogra Kings in Ladakh in the 1800s, the palace could never be restored. The present condition of the palace is hardly close to the erstwhile grandeur it represents.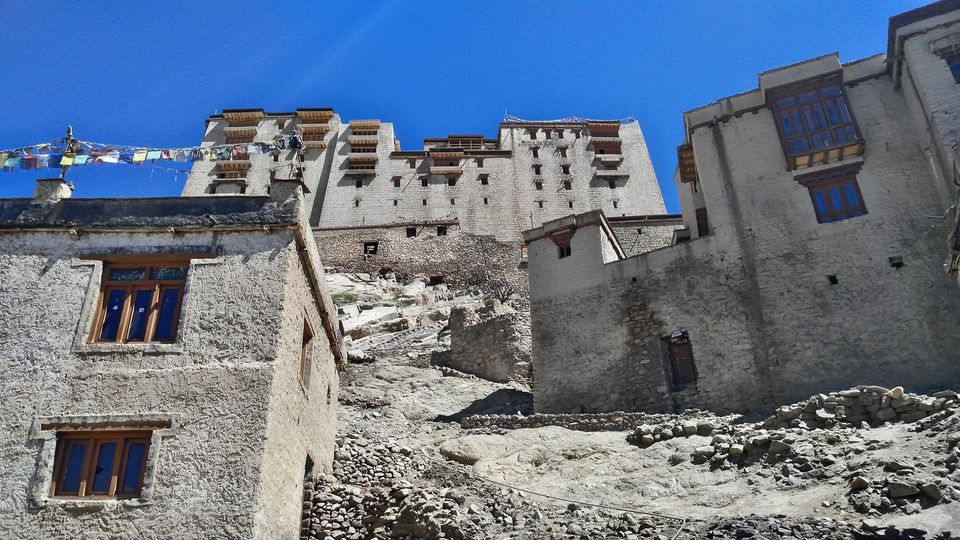 Should you do solo treks here?
There are countless high altitude treks in Ladakh such as the Stok Kangri Trek, Markha Valley Trek, Parang La and Chadar Trek. Each of these treks requires local experts, who can guide you on how to walk through this high altitude terrain. While solo travel is now a trend in the travel community, trekkers are always discouraged from venturing out on their own for treks in the Ladakh region. The weather changes drastically at night with high velocity winds testing the durability of your tent and you. The dangers of getting lost or falling sick are many and the weather becomes your biggest enemy on these trails.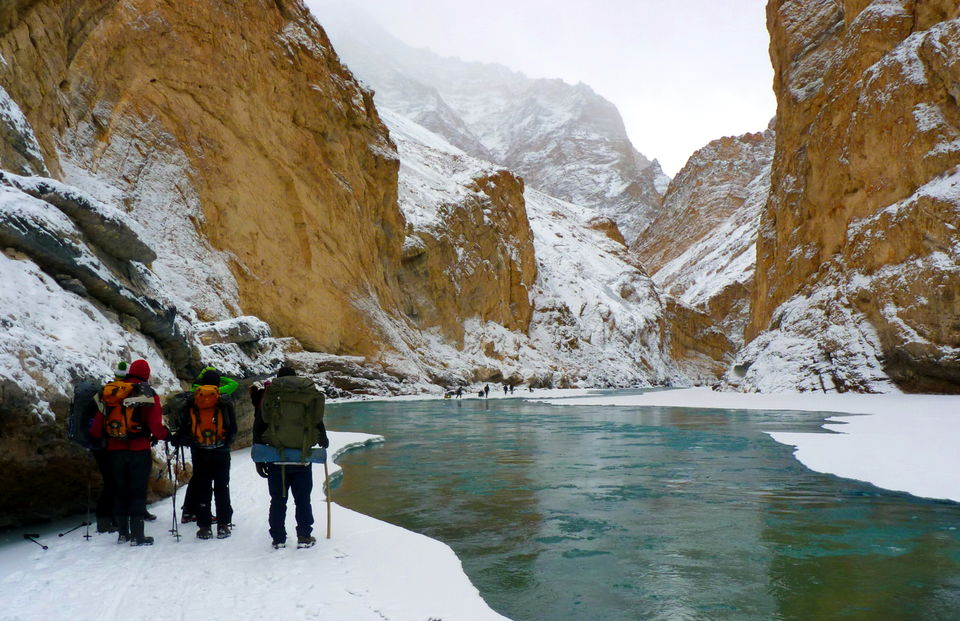 Acute mountain sickness
High-altitude sickness is common in Ladakh for visitors unfamiliar with the conditions here. The air at this high altitude contains less oxygen, and very often newcomers start experiencing headaches, loss of appetite, and sleeping troubles. Drinking lots of water and taking a Diamox tablet daily is a common remedy. But if the sickness continues, the person must be taken to a lower altitude at the earliest.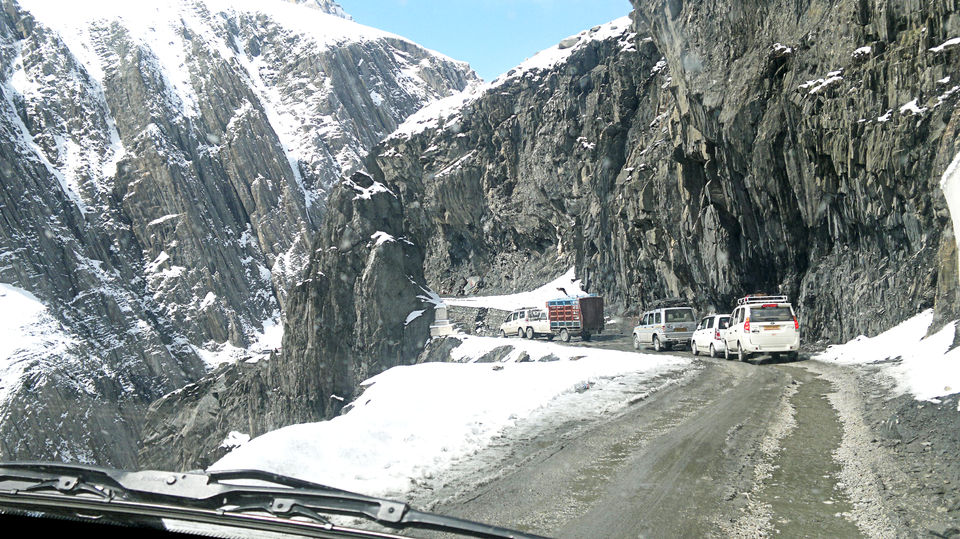 If you wish to share relevant information with travellers who are making plans to visit Ladakh, hit the comments section below.
Now that you know how to go to Ladakh, nothing should stop you from planning your ultimate adventure!
If you've already been there, share your itinerary, photographs and videos with travellers on Tripoto and tell us about the offbeat spots you visited during your travels.
Frequent Searches Leading To This Page:-
how to go to ladakh from Delhi, how to go to ladakh from srinagar, how to go to ladakh from leh, how to go to ladakh from jammu, how to go to ladakh from delhi by roadPlaces to visit in ladakh, best guide to ladakh, best tour packages for ladakh