Tribes of Manipur, India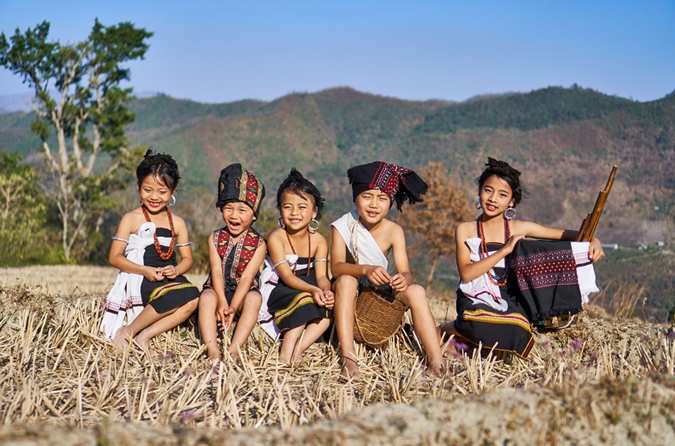 Apart from a numerous scenic attractions, Manipur is well known for its ancient history, mythological figures, cultural extravaganzas and most importantly the tribal legacy. No doubt! A lot of travelers have this place in there bucket-list.
Centuries could pass but the love for hand-looms could never fade. Visit Andro Village and check out the coolest hand-loom clothes, hand-made pottery, and handicrafts made of bamboo – a true reference for the hidden talents of the Manipur tribes.
Have you ever walked into a museum and just got lost into the past and had no intention to come back? Well, this could happen here. Stop by at Mutua Museum. You'd be surprised by the different models of houses, representing the culture of the Manipur tribes - Tangkhul, Kuki, Kabui, Kom.
Music and dance has always played an important role in the lives of Manipur tribes. Enjoy the evening by treating yourself with a cultural dance and indigenous musical art form - Khongjom Parva - the most popular one which depicts eye-witnessed accounts of war fought by Manipuris against the mighty British Empire.
The exotic beauty of Manipur is dwelled with the livelihood of the rural fisherman on the expansive sapphire-blue Loktak lake, popularly known as floating islands of weeds. Meet the fisherman living on these islands, learn their vegetation practices and get inspired by the challenges they face. There you go! Your vacation has taken its course into "Something Different" – Probably "Rural".
This article is a pure inspiration stroked by the smiles found during my visit. One phrase to describe my experience: "Documentary in Real Life".