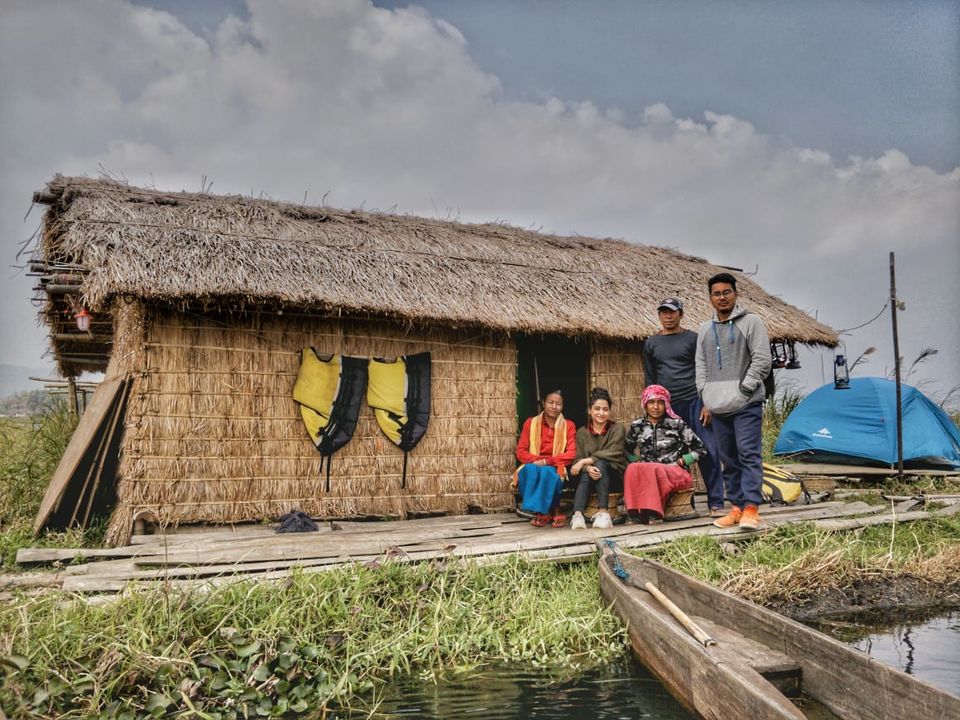 A few months back a friend of mine tagged me in a page in Instagram that was arranging a moonlight camping trip in Kwatha Village. The village is hardly twenty minutes from my place and I had no idea something like this happened so close to my home. I was already about to complete two years in Manipur and it was for the first time that I had come across a tour and travel company that was doing something so unique in Manipur.
Being honest, from the first-day experience of my arrival to this place, I wasn't really sure if it would be a very tourist friendly state. And this impression was not my fault as I arrived during the Economic Blockade! As I came out of the Imphal Airport the capital looked secluded, empty and to an extant scary. But that is 2016 December I am talking about... and when I sit down to write this blog in 2019, it is phenomenal how far this place has come in just two years! In the last two years... I met some amazing people, made some lifelong friends, explored every corner of this place like no other and fell in love with this place hopelessly! But that is a different story... and maybe some other day.
Today I am here to write about one of the best experience I had in Manipur and also my first travel collaboration!
I kept seeing this travel company arranging some incredible and unique travel experiences in and around Manipur. Just 6 - 7 months old, their work had caught my eye! I was impressed and equally eager to experience their service. Of all the trips and camps, they arranged, something that caught my attention was spending the night on a phumdi(floating island) in Loktak Lake.
Nestled in the arms of Manipur is this gem of nature. The largest freshwater lake in entire North-eastern India that stretches across 980sq km, is a natural wonder in itself! This lake has floating islands, locally known as "phumdis". These phumdis have their own flora and fauna making a mini eco-system within the lake. The largest Island(phumdi) stretches across 40sq km, is the Keibul Lamjao National Park, which is the 'only floating national park in the world!'
Know more about the lake - Visiting the World's only Floating National Park!
I had been to the Loktak lake around... wait I have lost count! Every guest we had (and trust me we had quite a number of them) made a trip to the Loktak Lake for spending the day boating around this beautiful lake. Generally, it was a day trip which ended by mid-afternoon and we would return back to our home by evening. I could possibly say I was almost bored with going to the Lake!
I wanted to experience Loktak in a different way and fall in love with it all over again. So, when I came across this travel company, I thought of taking a chance and asked if they wanted to collaborate for a travel blog with me?! They agreed.
Sangai Moonlight Camping
This travel company has been there for the last 4 years trying to get "Sustainable Tourism" in Manipur and around. They were among the first few ones to start working on the idea and start promoting tourism and adventure and help curious travelers discover this beautiful and unexplored part of the country. Based in Manipur, they arrange for trips all across North-east India and at times neighboring countries like Myanmar.
Ashok Sapamcha, the founder of this travel group has been doing an incredible job. He has not only promoted tourism in Manipur but he also emphasizes on the contribution towards rural development and livelihood of the local community. One such example is the Loktak Aquamarine Floating Homestay and Campsite.
So, if you have plans to visit Manipur or Northeast India do get in touch with them. They also have lots of new camping trips, treks and tours happening all the time for budget travelers you can keep a track in their Instagram => https://www.instagram.com/sangai_moonlight_camping/
Staying in the middle of a lake on a floating island! - One of a kind experience
When I reached Moirang it was already dark. Ashok had come down to receive us in the market and escorted us to the location, from where we had to take the boat to the homestay. As we get in the boat, the quietness of the place sinks in. A cloudy night that it was I could hardly see anything, but the boatmen needed no light... they rowed the boat with effortless expertise passing through the phumdis to reach our little phumdi, that would be my home for the night. After we reached the place I realized the boatmen were actually the couple who would be hosting us for the night. They greeted us with a warm smile as we jumped in the island from their boat.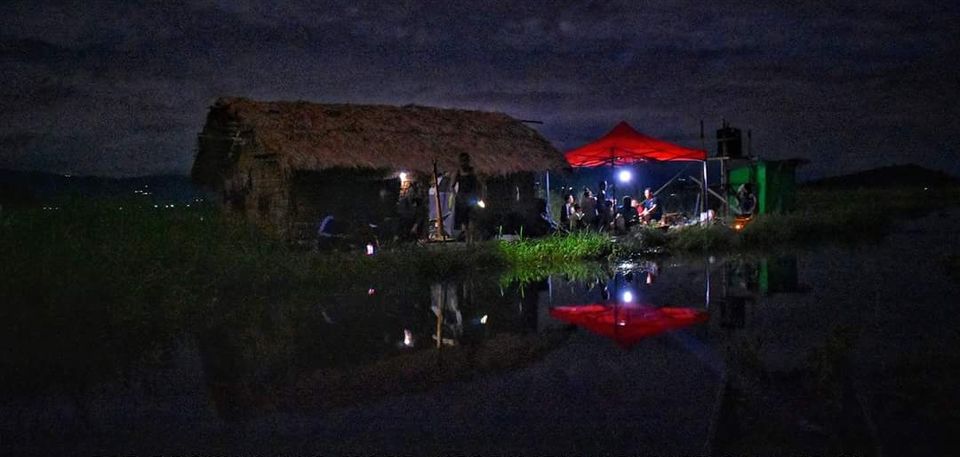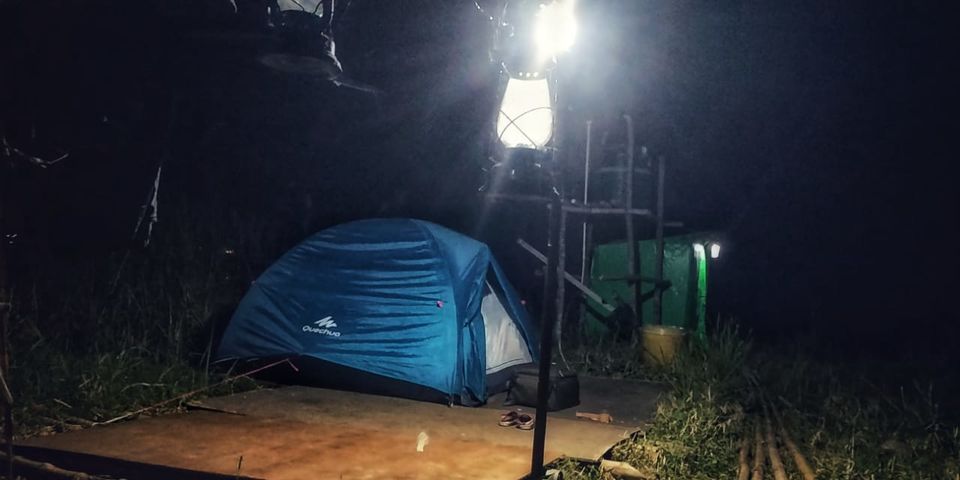 The island appeared firm and they said that they had anchored it so that it does not float away. The huts are of decent size and they also have a tent in case you prefer that. There is a common washroom which is kept clean. There are cozy little sitting areas with handmade bamboo stools in front of your hut and tent, where you can sit and enjoy the view. And if you are lucky enough, you might just meet some really interesting travelers from around the world who will be camping with you for the night. Sit down and celebrate new friendship as we did.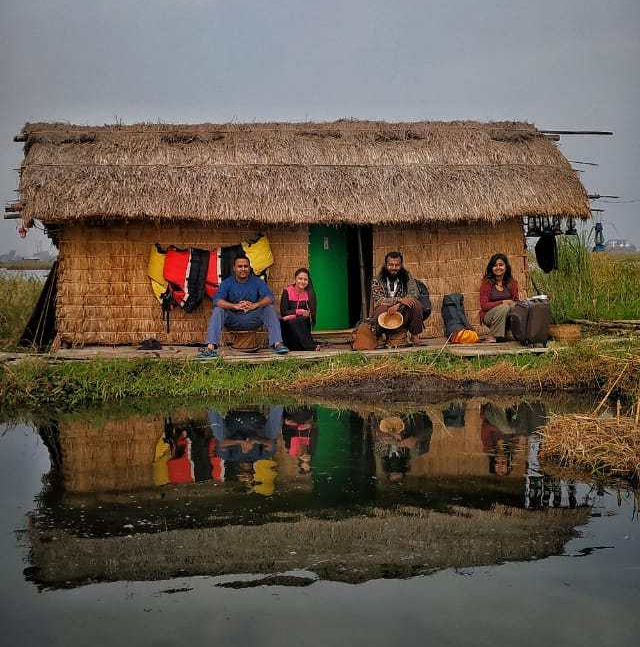 We were not the only guests, there was a couple from Bangladesh who were camping with us. They were architects who had come all the way to attend the World Bamboo Workshop in Imphal. As we all settled down, we were welcomed by a cup of tea that followed some really heartfelt conversation.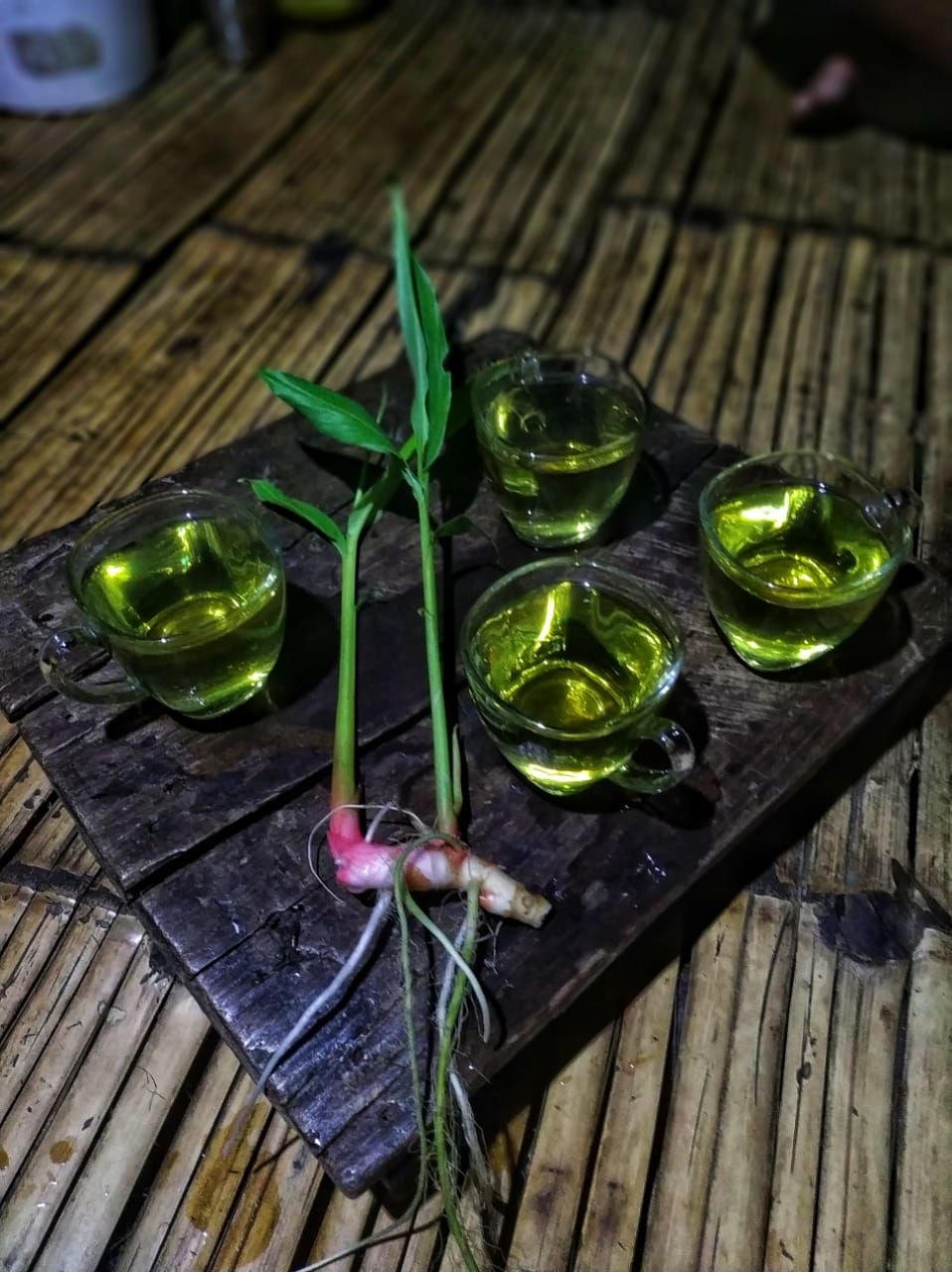 At around 8:30 pm dinner was served in the host's hut. The fisherman family who hosts, cook dinner themselves and the whole family eats together with the guests while the lady of the house serves. The dinner is simple and filling.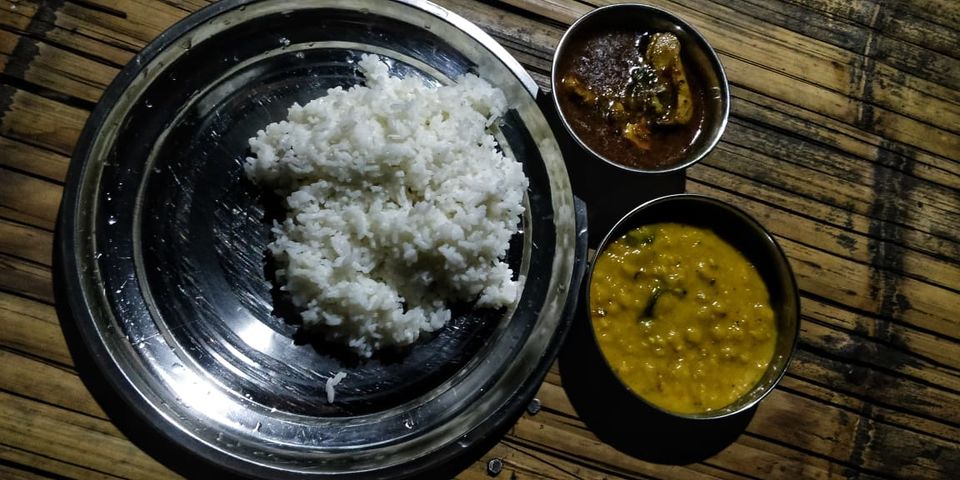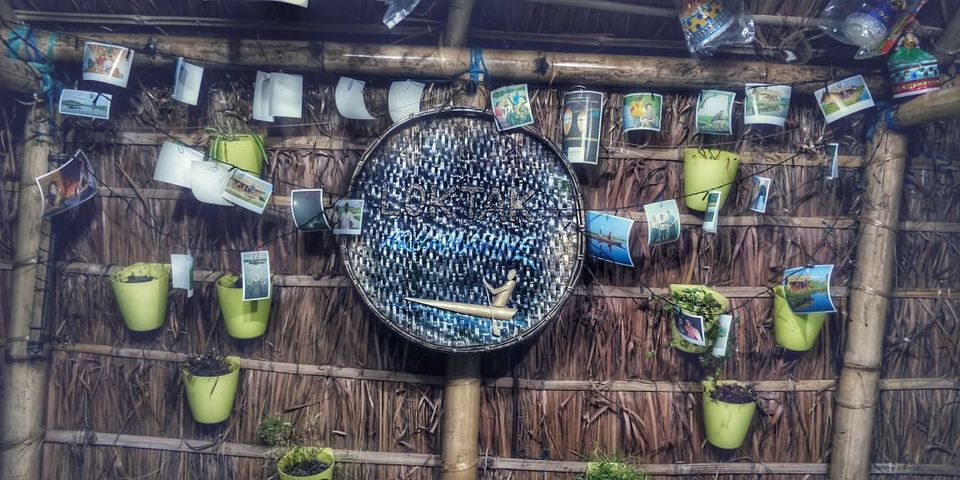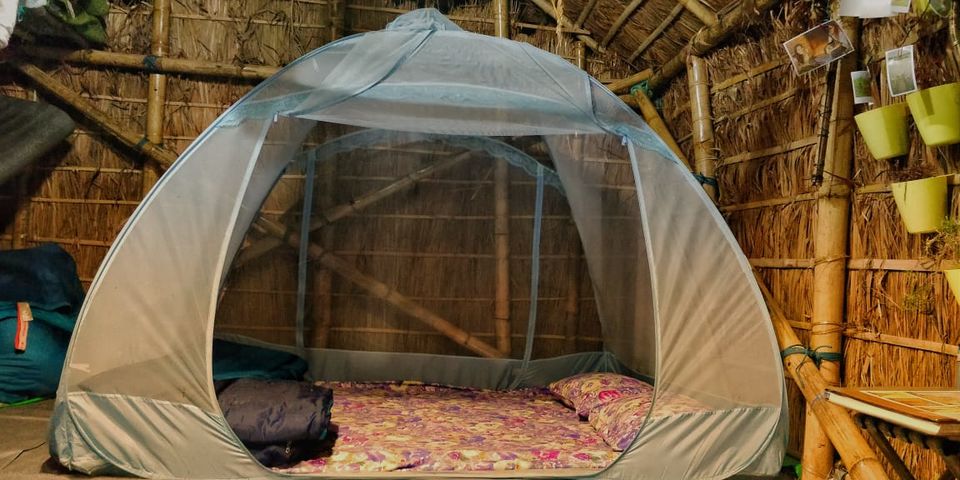 As it had been a really tiring day, I went to bed early. The homestays are of a good decent size to accommodate 4 people together and the beds are comfortable and have enough covers to keep you warm on a cold night. Also, from the time I had planned my trip I had waited to experience the sunrise and sunset on the Loktak lake!
I missed the sunset because I had to attend a photography workshop by the extremely talented Raj Thwdam... so no regrets here! If you do not know who he is and haven't checked out his work you must - click here! Manipur has some extremely talented people I tell ya.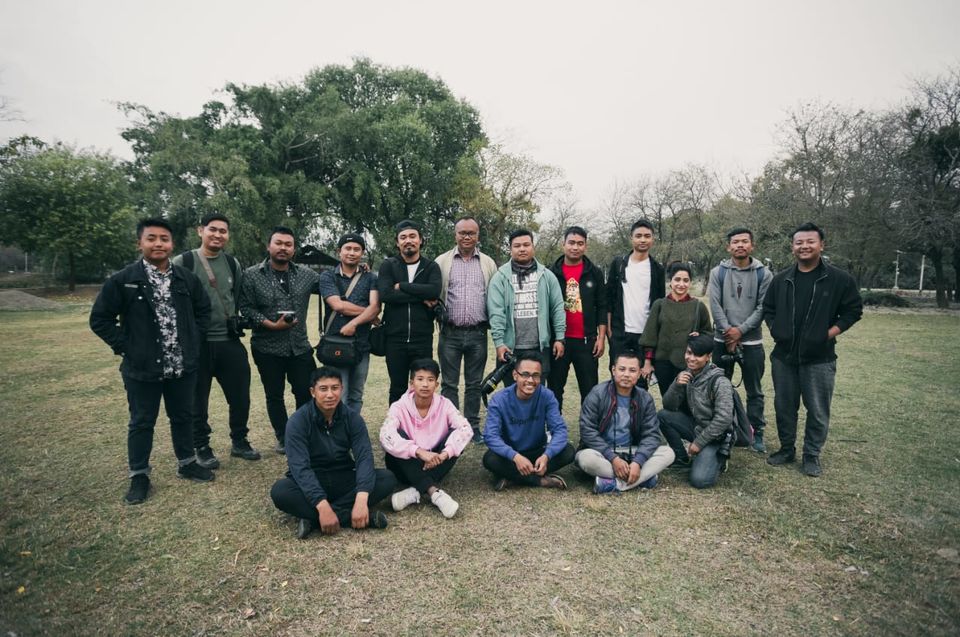 My first photography workshop! It shall remain special for so many reasons… Firstly it was by one of my favorite photographers, second I was the only girl and the only one who was not a local and did not understand a word! Yet… I never felt left out or awkward… how many more reasons do I need to fall in love with the place and people here <3 I had to put up a picture ????
But I had to get up for the sunrise so I put an alarm for 4 am and was done for the day.
NEXT DAY
When I had decided to experience the sunrise at Loktak Lake I totally forgot the proverb "man proposes and God disposes". And in my case especially, luck has a different tangent altogether... it never seems to go with me.
From a very clear starry night that it was... it had turned into the worst cloudy morning ever! I waited for almost two hours to get a glimpse of the sun and when I was finally ready to give up this happened.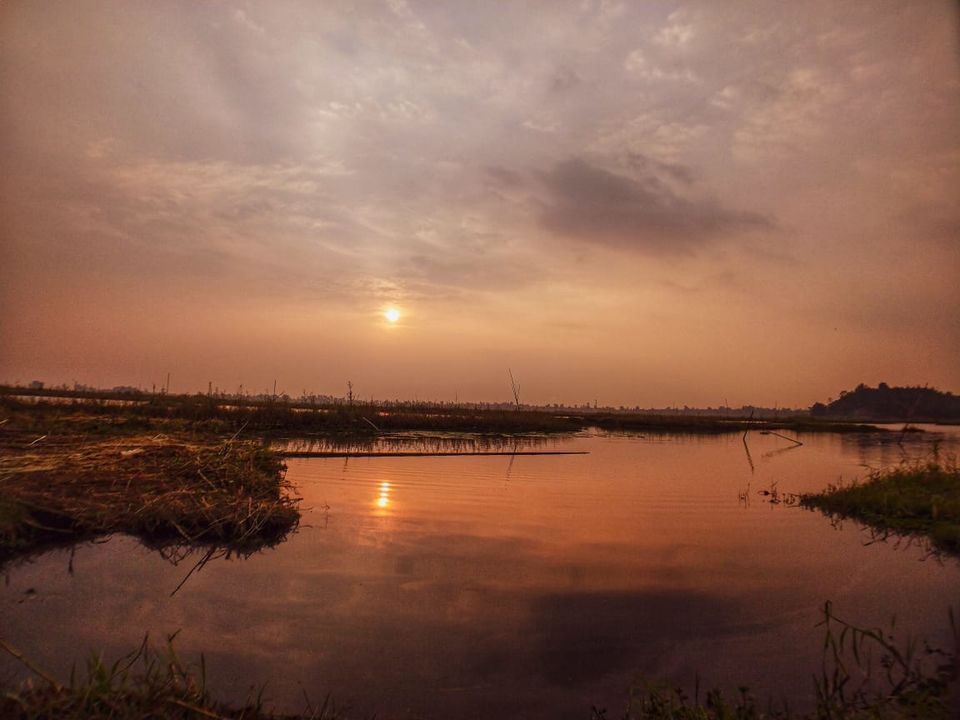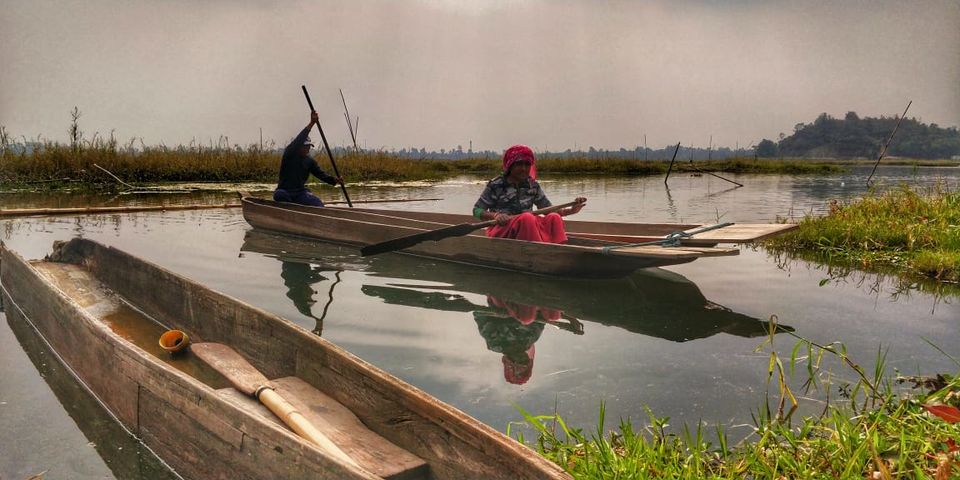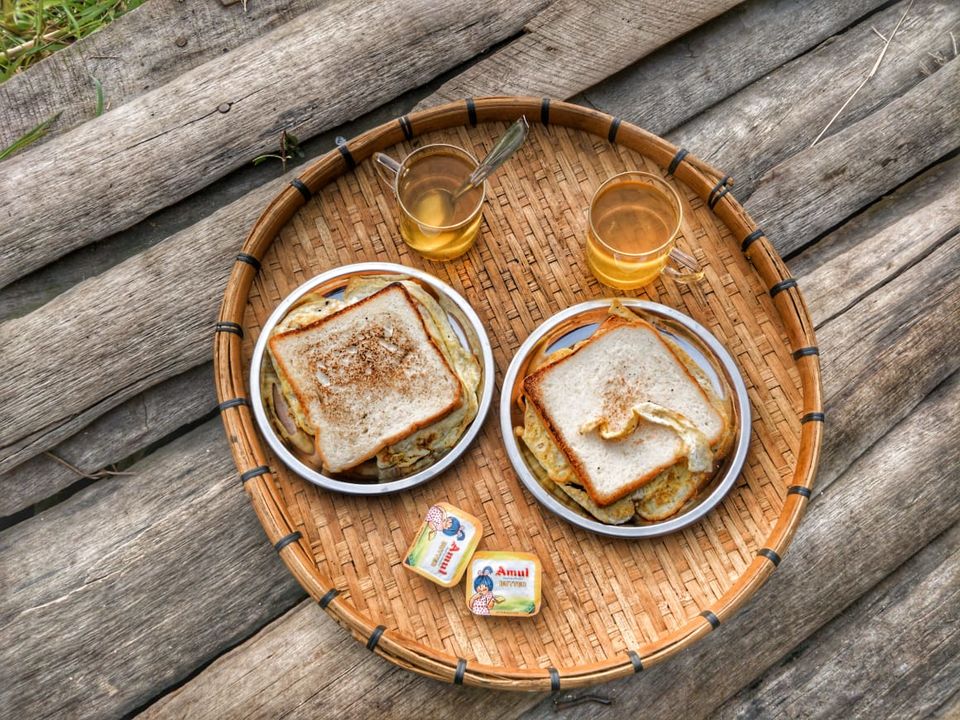 The weather had not only spoiled my plan for the sunrise but also my plan for the early morning fishing boat ride. Heartbroken I was all about to go back to bed after breakfast. But then the man like always came to rescue my mood. He got me ready and we set out for a boat ride across the lake and visited a few islands(phumdis) nearby.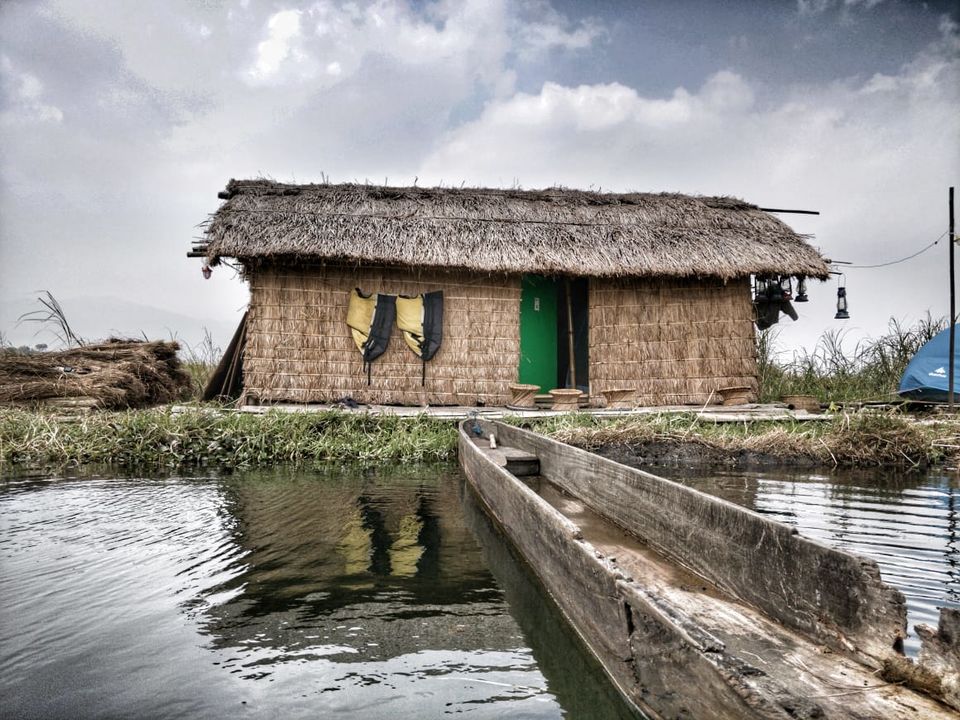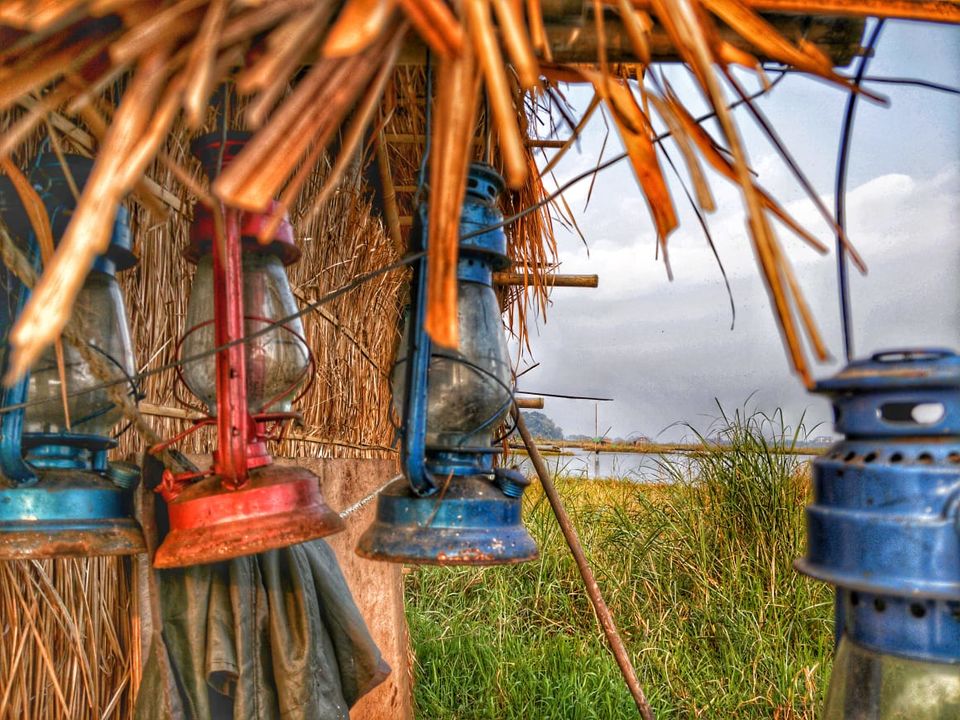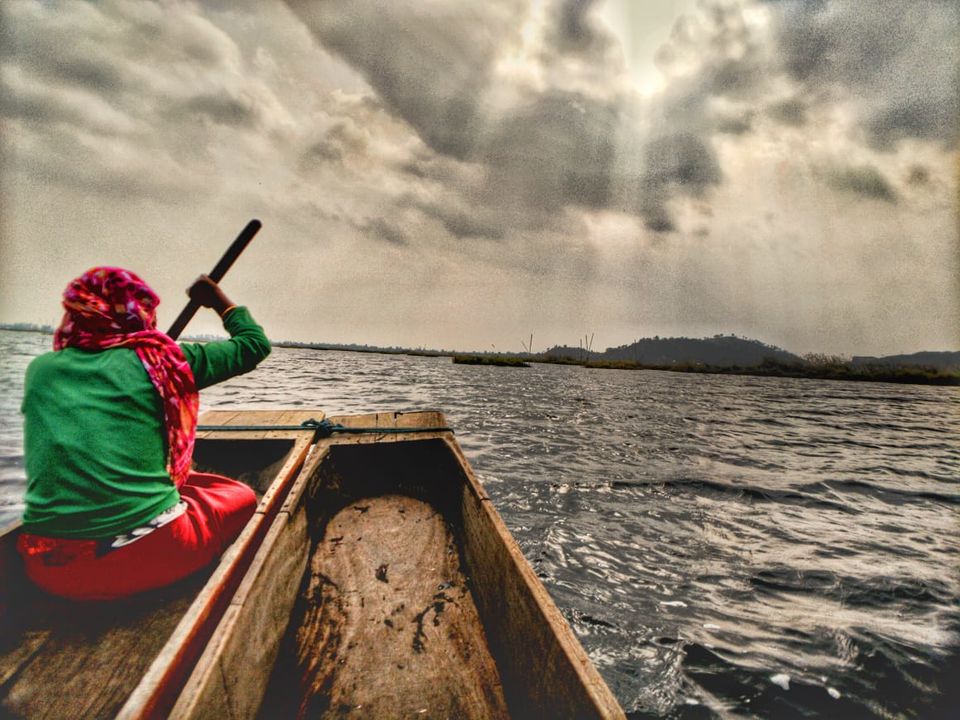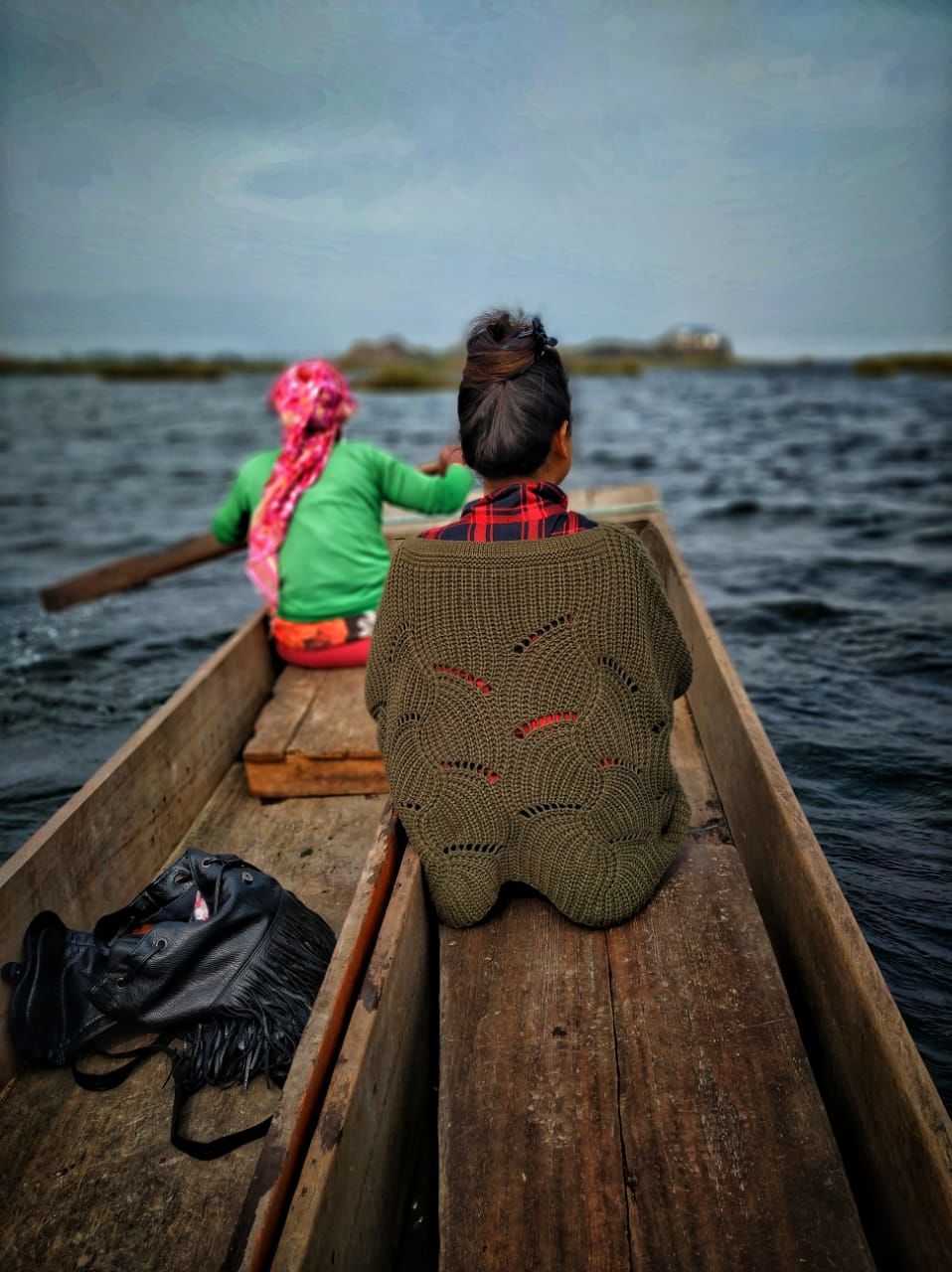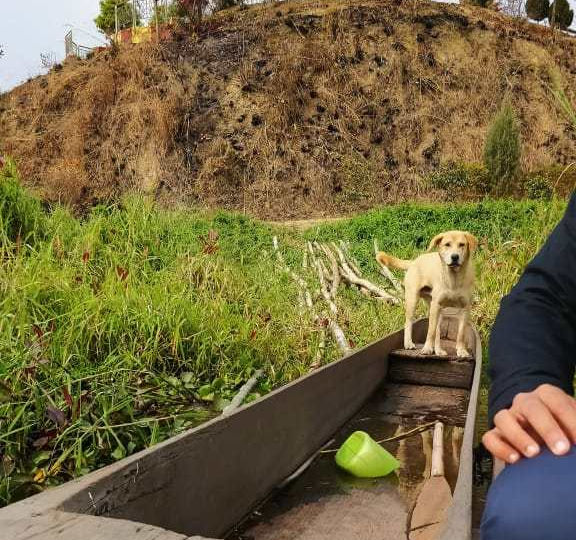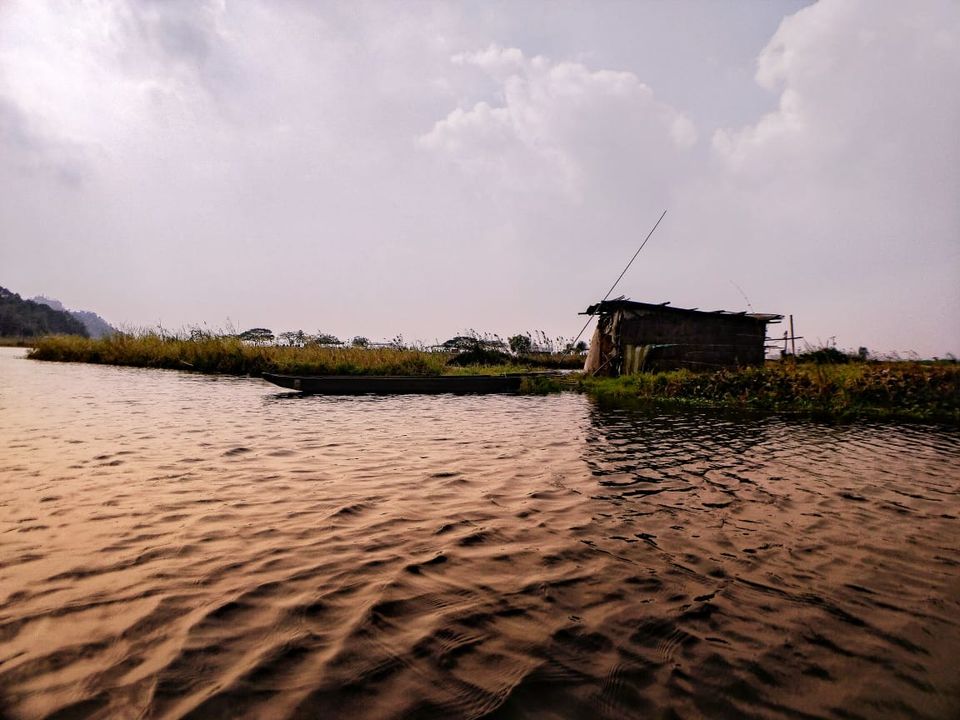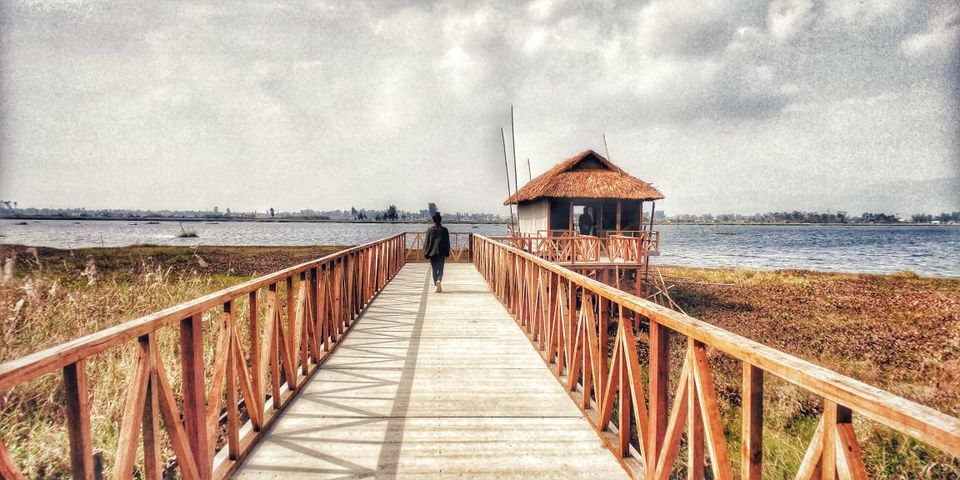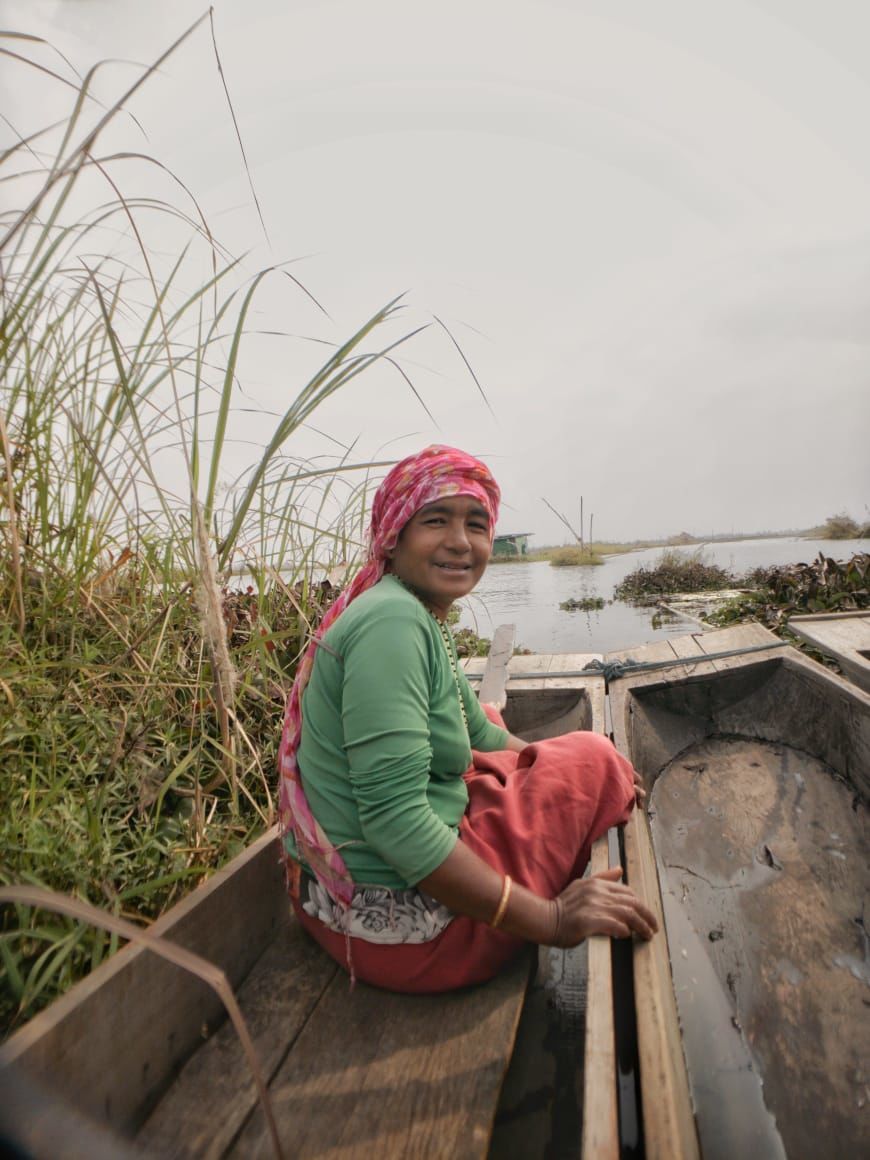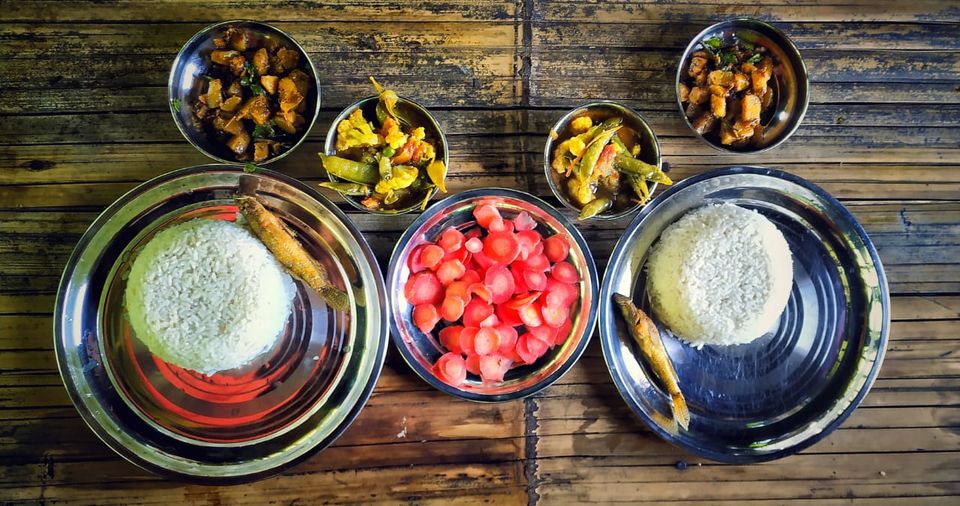 SPENDING THE DAY AT LOKTAK
Other than spending time in the gorgeous floating homestay at Loktak, there are a number of activities you can indulge yourself in. Remember it is the largest freshwater lake in Northeast India and it has the only floating national park in the world! Make the most of your stay...
Wake up early and go for a fishing trip with the fishermen there... you will love the experience. Go to the hilltop viewpoint from where you can get a 360-degree view of this beautiful Lake. Visit the local Moirang market to get a glimpse of the life of the fishermen who sell fresh fish from Loktak Lake. Visit the Thanga and Karang Island, the Thanga island also has the Loktak Folklore Museum. Get a glimpse of the local crafts there. And DO NOT forget to visit the Keibul Lamjao National Park. The only floating national park in the world! Other than spotting some rare and beautiful species of birds... you might as well spot a Sangai( an endangered subspecies of brow-antlered deer, which is only found in Manipur and also happens to be the state animal of Manipur) Other Facilities offered by Sangai Moonlight Camping
There are a number of things you can plan at the Loktak Aquamarine Campsite itself!
If you are not somebody who just likes to sit and enjoy nature, rent a cycle from them and go on exploring the little villages around Moirang yourself. If you are looking for stunning photographs for your memory of the place... as for a photo shoot. You can also get one in the local attire. Want to spend a fun night with your friends with some song and guitar ask for a campfire. They also arrange for local singers and performers especially for you.
It is so much you can do... and so plan a trip to Manipur if you still haven't! Soon! And staying in a floating home-stay on Loktak with Sangai Moonlight Camping is something to add in your bucket list! Do check out their website to know more - http://sangaimoonlightcamping.com/