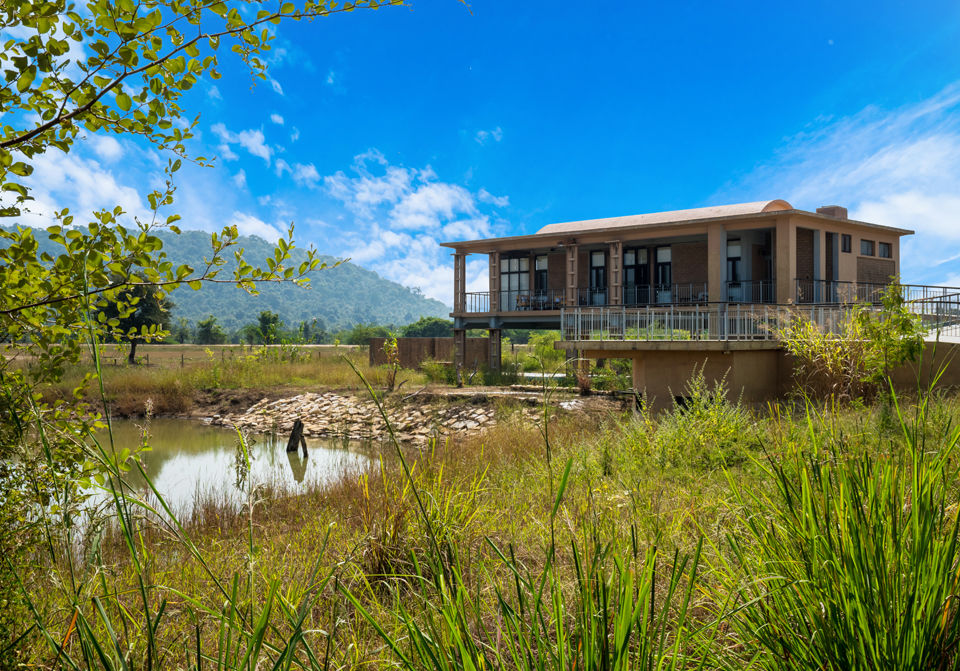 Located in the raw wilderness of Tadoba in Maharashtra near Tadoba Tiger Reserve, escape to this untamed and rugged heart of Central India for an unforgettable wilderness experience, far, far away from the crowds, the noise, and where lots of adventure awaits.
This unique eco-friendly resort is a hideaway inside the jungle, spread across 12-acres of land. At Waghoba Eco-Lodge eco-tourism meets conscious luxury, with breathtaking views of the surrounding forested hillocks.
It is a place where people come for once in a lifetime experience, unforgettable weekends, to spend time in nature taking a break from their mundane daily routine, to find some peace amidst the jungles of India and reconnect with family and friends.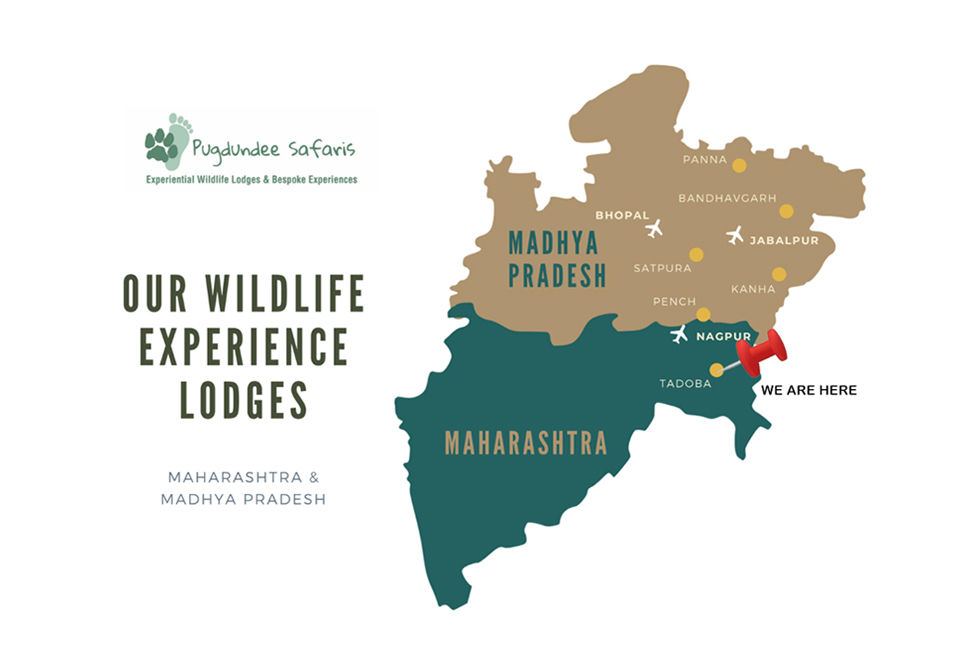 Pugdundee Safaris is recognized as one of India's leading responsible safari companies, known for their intimate jungle lodges across Central India offering bespoke wilderness experiences. "In the last few years Tadoba has emerged amongst the top parks in India. Moreover, this seemed to us like a natural extension to our existing wildlife circuit, as Tadoba connects well with Pench & Satpura and makes Pugdundee Safaris cover the entire Central Indian Highland landscape", says Manav Khanduja, Director, Pugdundee Safaris.
Waghoba Eco-Lodge is their seventh lodge and within the first year of operation, the property has already won accolades from industry stakeholders for holding up the baton of responsible wildlife stays in India.
Location: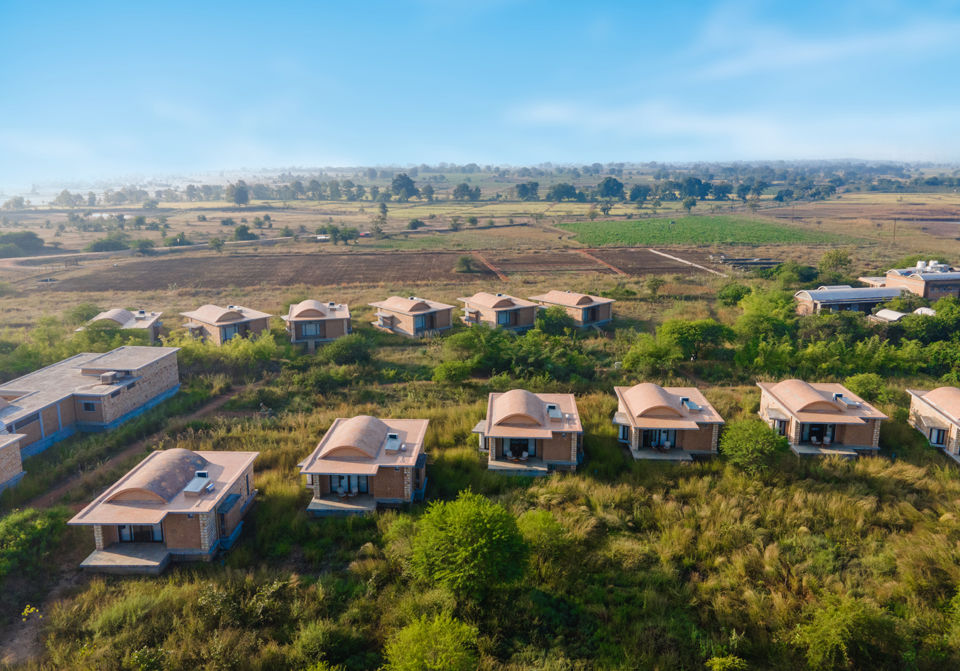 2.5 hours away from Nagpur airport, on the edge of the buffer zone of Tadoba National Park, Tadoba; District-Chandrapur, Maharashtra.
Address: Talu Bhadrawati, Village – Wadala Tukum, Post Office – Astha, Tadoba, Maharashtra 442906.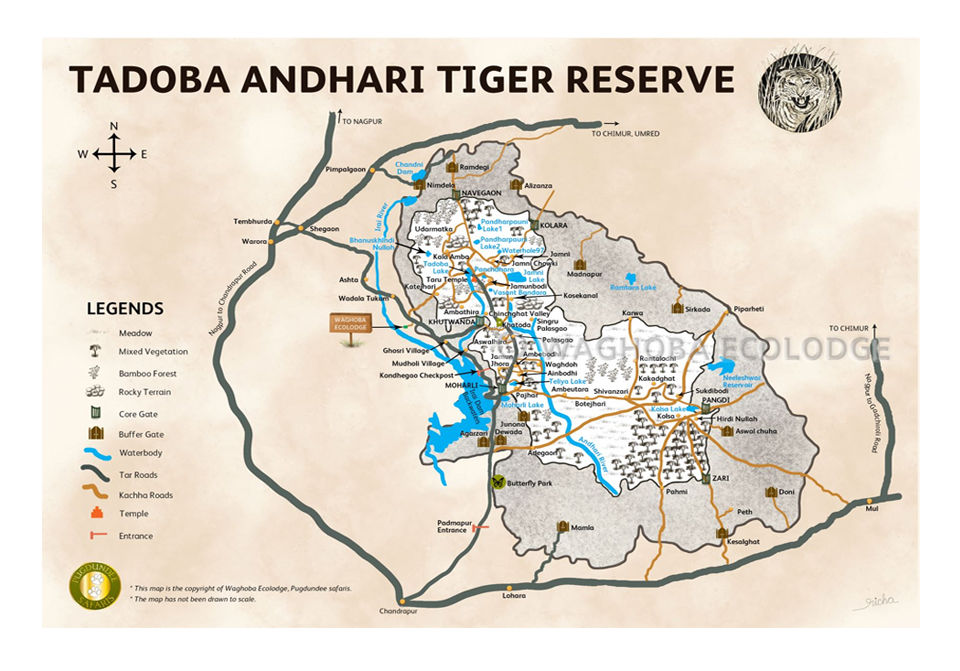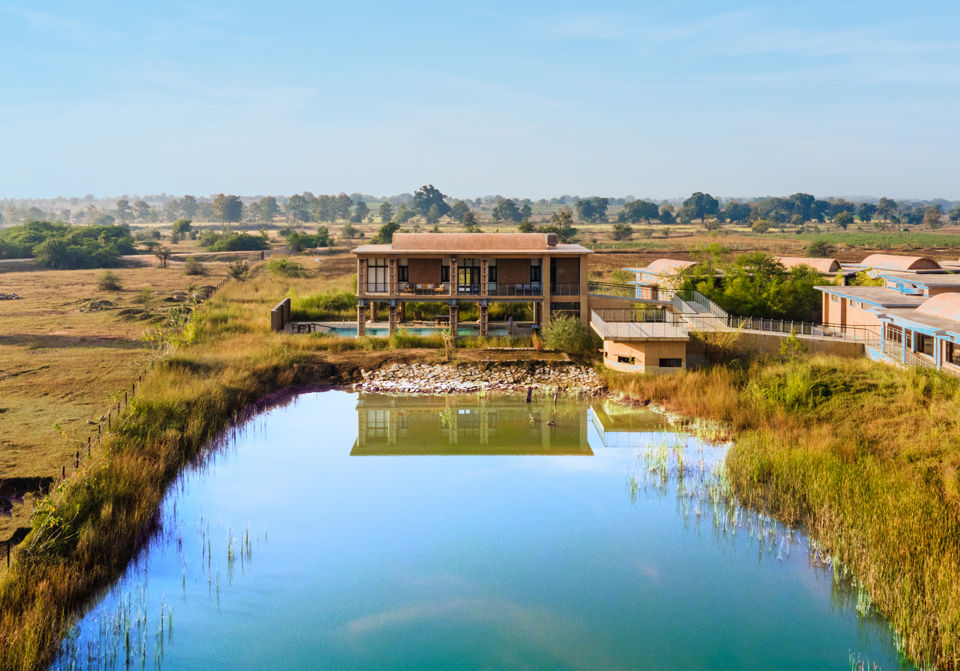 March-May: Considered as the best time to see tigers, owing to extremely high temperatures ranging from 29°C to 44°C.
June-September: Vegetation and insect life come alive with the arrival of monsoon in mid-June.
October-November: Another best time to visit, as you will feel refreshed viewing the lush green jungle sprawled with flowers.
December-February: Winter season begins, though temperature remains quite warm during these months due to the tropical climate ranging from 15°C to 28°C.
How To Get There:
By Air
✈︎ Nagpur International Airport
By Rail
🚆 Chandrapur Station

Pench National Park ➤ Waghoba Eco-Lodge ( 207 km via NH 44)
Raipur ➤ Waghoba Eco-Lodge ( 348 km via NH 53)
Maharashtra ➤ Waghoba Eco-Lodge (455 km via NH 44)
Hyderabad ➤ Waghoba Eco-Lodge ( 462 km via NH 44)
Gujarat ➤ Waghoba Eco-Lodge (1,152 km via NH 47)
Sustainability at Waghoba:
1. Adopted ESG, the international sustainability criteria for hotels, provided by the Global Sustainable Tourism Council.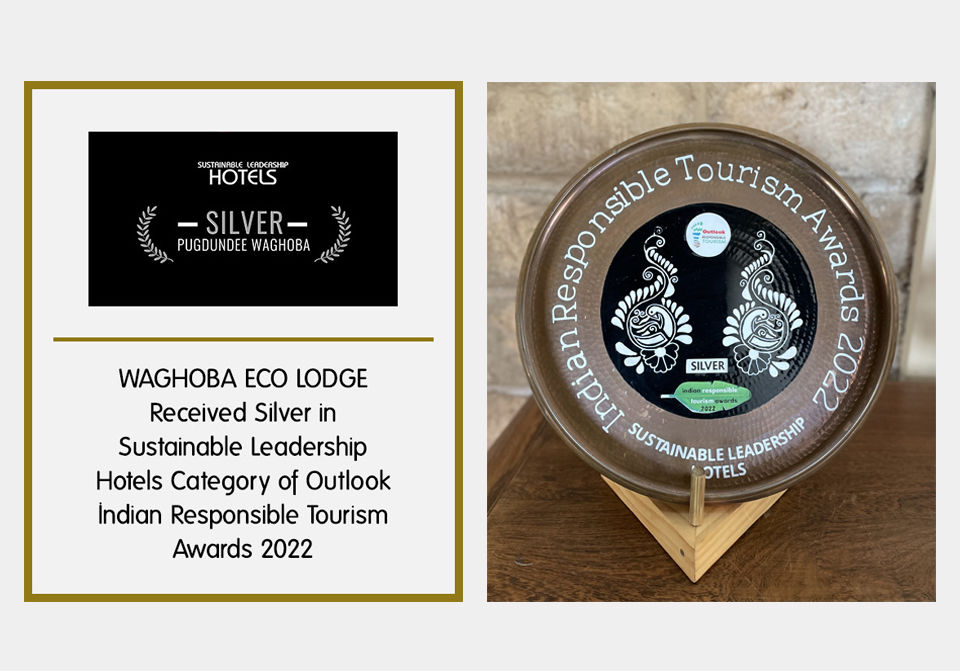 2. Committed to Green Architecture - Constructed using handmade Adobe bricks, with Guna vault roof tiles, half stone, and broken ceramics, the 14 private cottages at the resort are very much in touch with their surroundings. Everything from the locally sourced materials to the alignment of the structures has been geared by the architecture firm Biome Solutions to take the edge off Tadoba's searing temperatures and hot winds.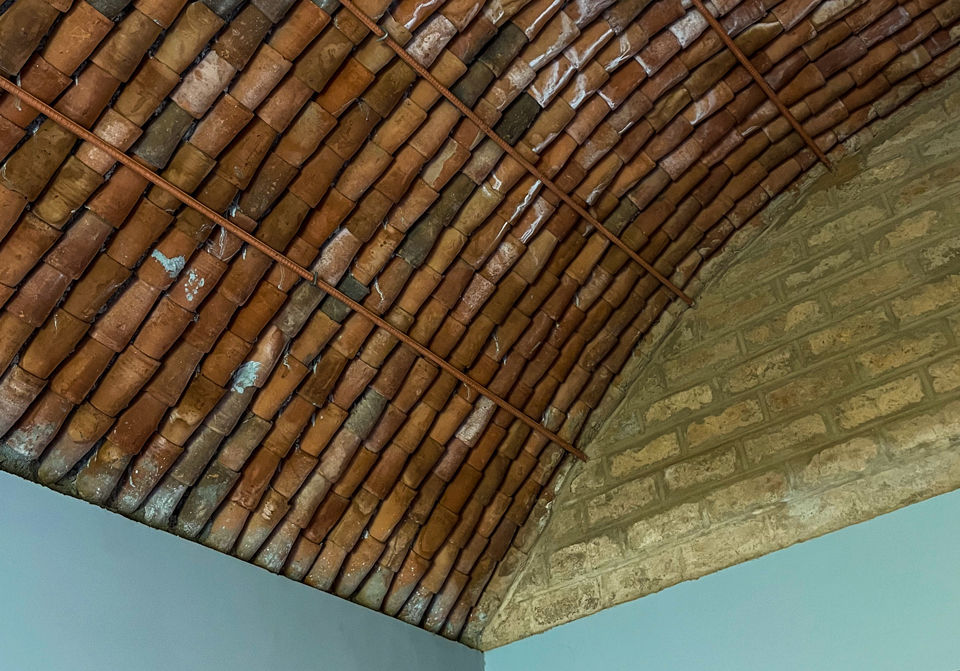 3. Committed on Minimizing their Carbon Footprint - The resort has been created keeping elements of sustainability and comfort, meticulously in sync with each other.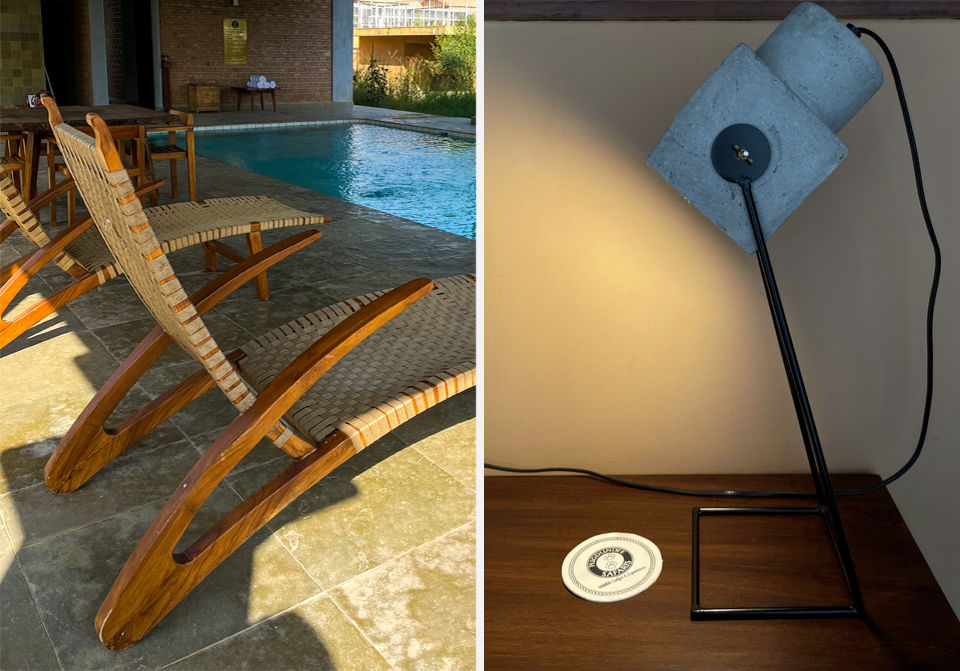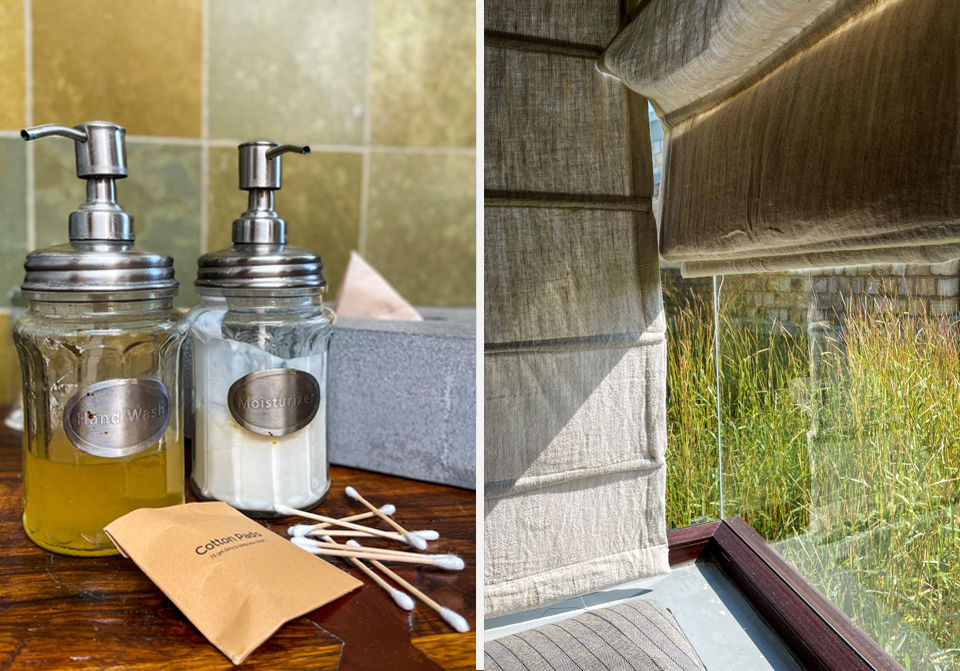 4. Focused on gender balance with 50:50 men women staff ratio to break the stereotype of jungle lodges, being run only by men.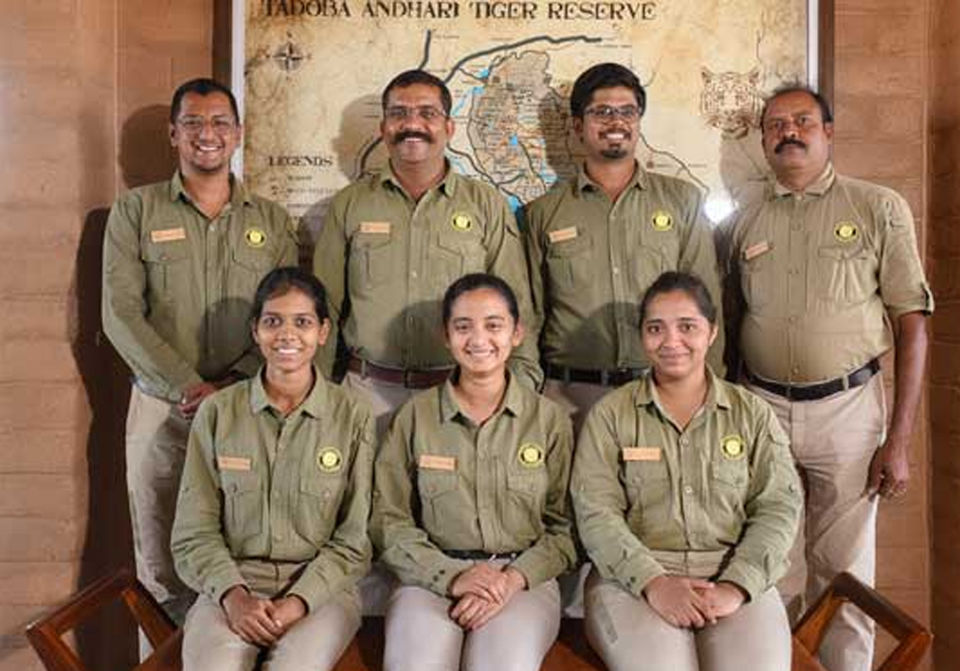 About The Property:
Waghoba Eco-Lodge is definitely setting new standards of eco-friendliness and conscious luxury. While it offers all the modern facilities, the beauty lies in the simplest of things present here.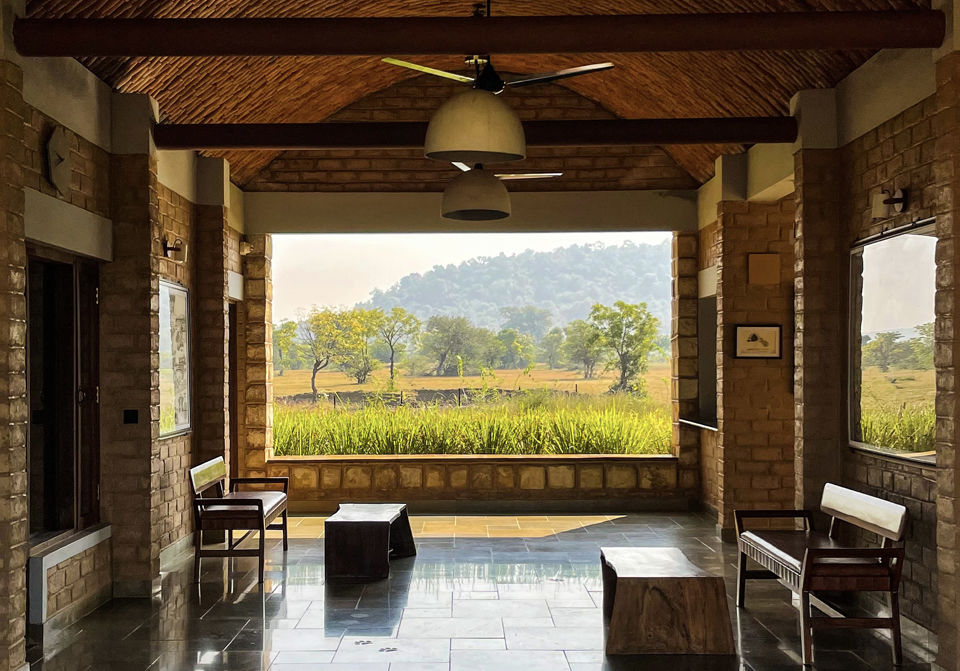 • Hospitality
Impeccable hospitality and tailor-made experience at Waghoba Eco Lodge, just like the other properties of Pugdundee Safaris, begins even before the arrival. A friendly guest relations team executive helps you craft a personalized itinerary, making sure all your dietary & other stay-related requests are taken care of. Ensuring that the property is plastic-free, on arrival, they offer a steel water flask to their guests.
• Cottages- The Rustic Luxury!
The spacious single-room cottages draw on the modesty of eco-friendly construction, with the sophistication of comfort infused in every element while complementing the local craftsmanship.
The highlights of the room include handcrafted teak furniture including a writing table with a chair, a deck area, an indoor nook, a large comforday bed and a coffee press station with housemade cookies on tap. The linen used is 100% organic cotton and the upholstery has been exclusively made with soft linen fabric. Spread out in a forested campus giving the discerning traveler privacy, every cottage has an attached modern bathroom with w/c, hot and cold water, double vanities and a sunroof with large luggage area.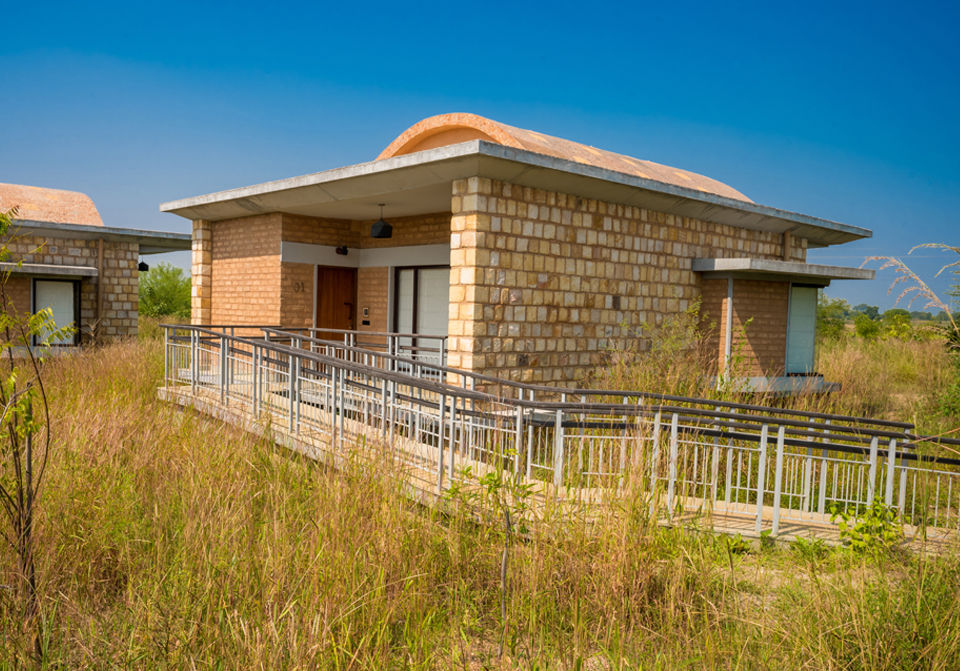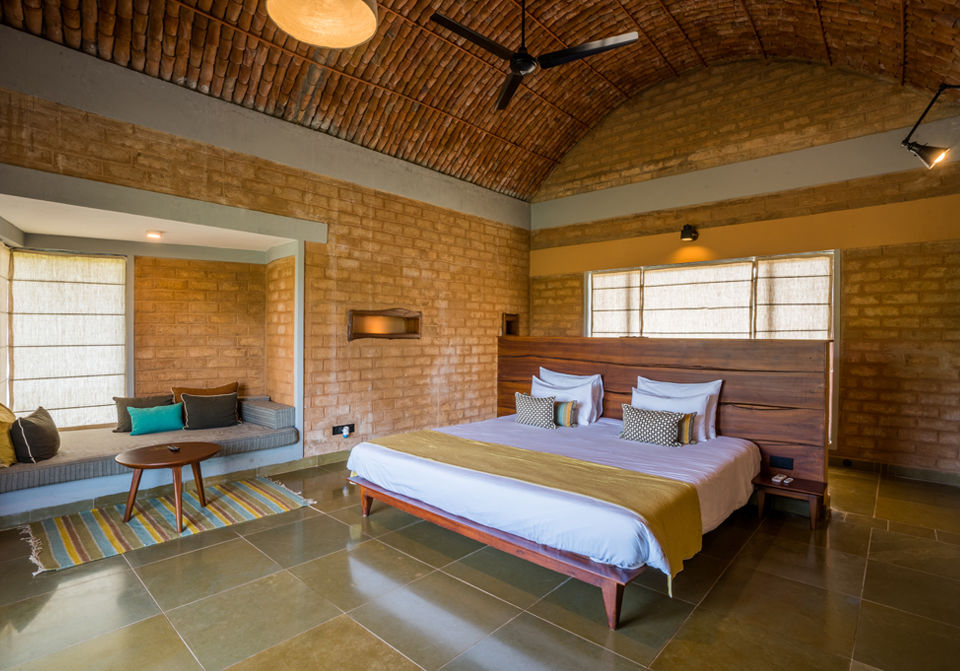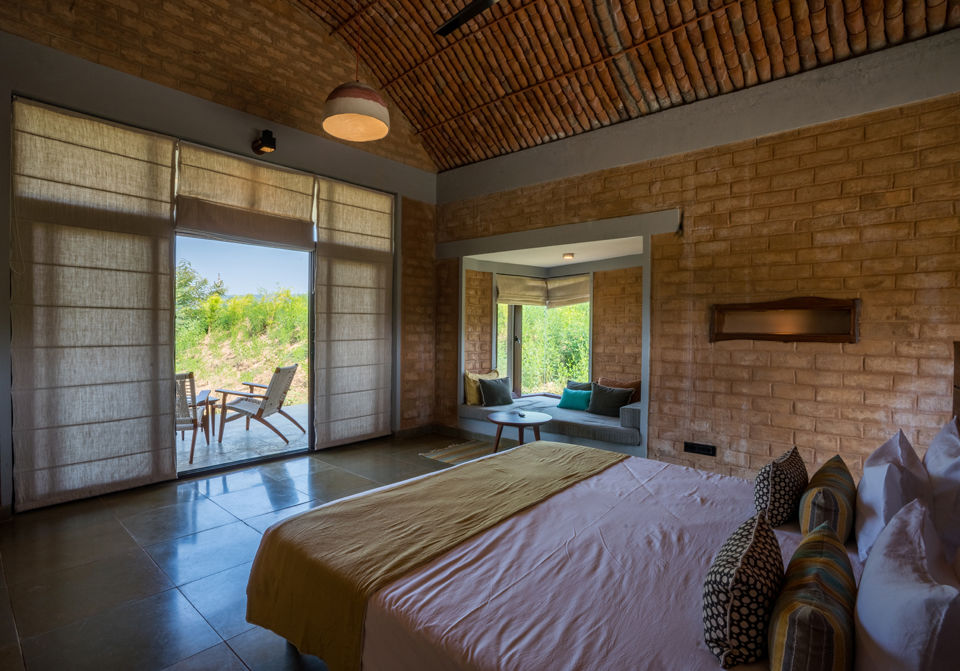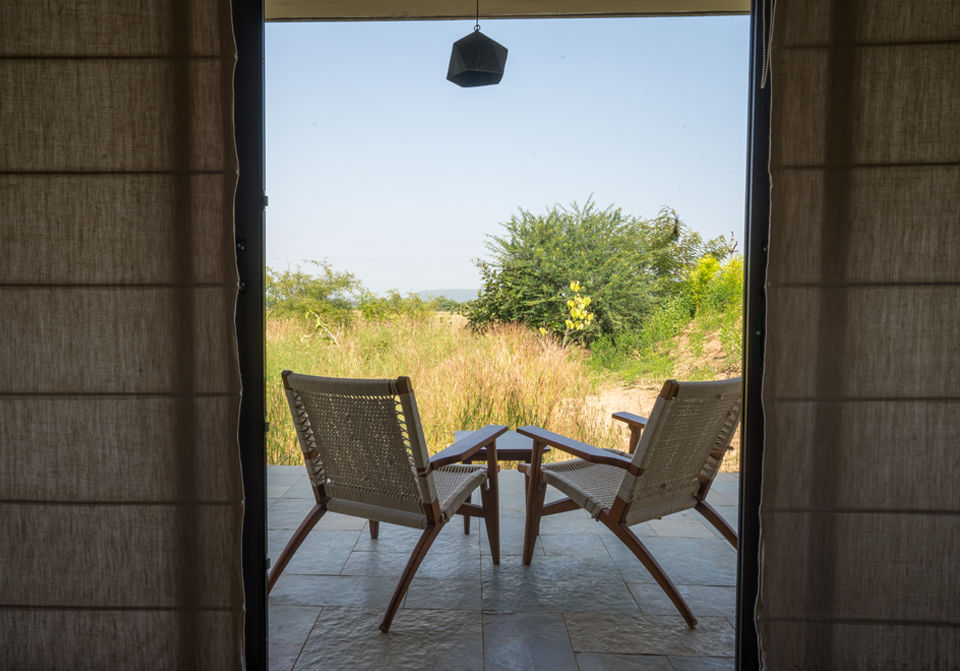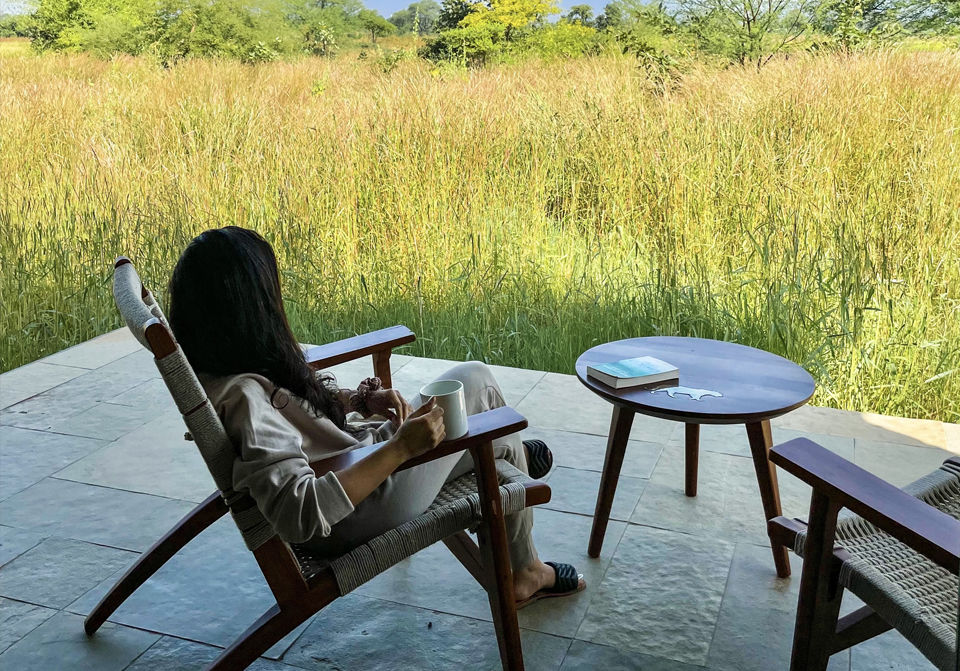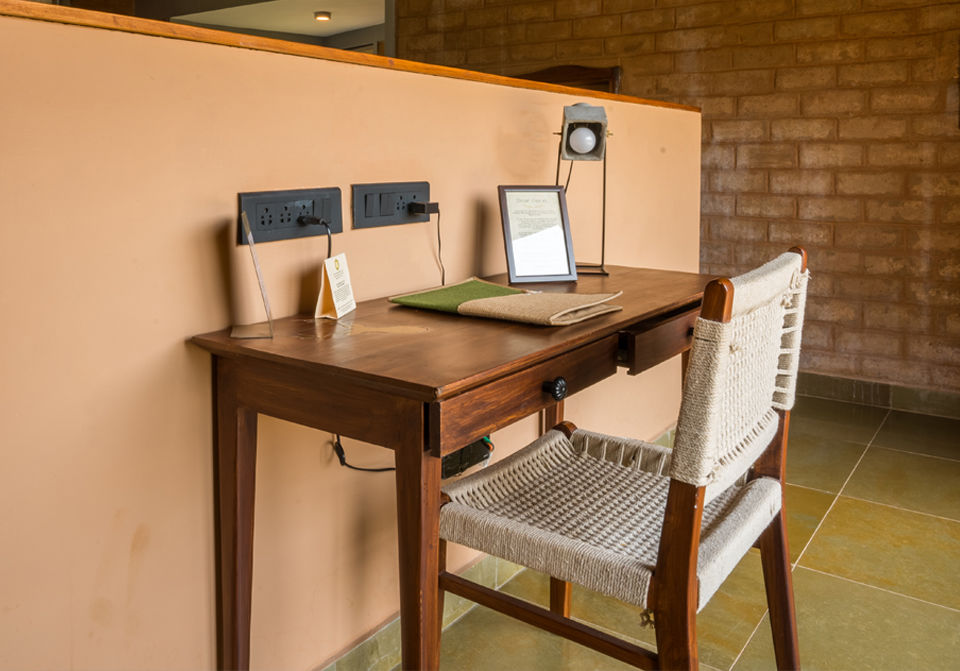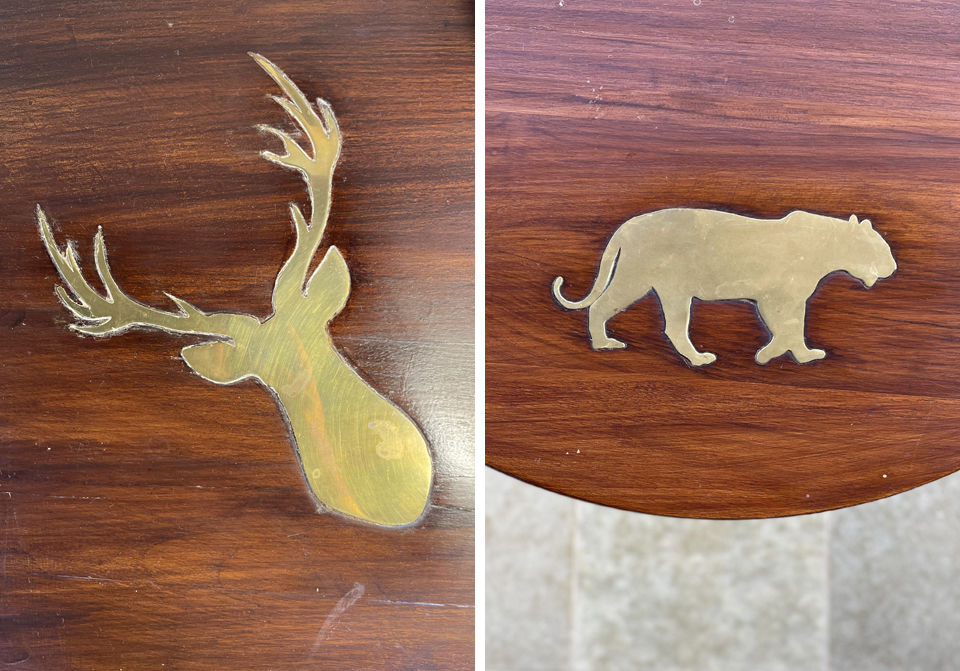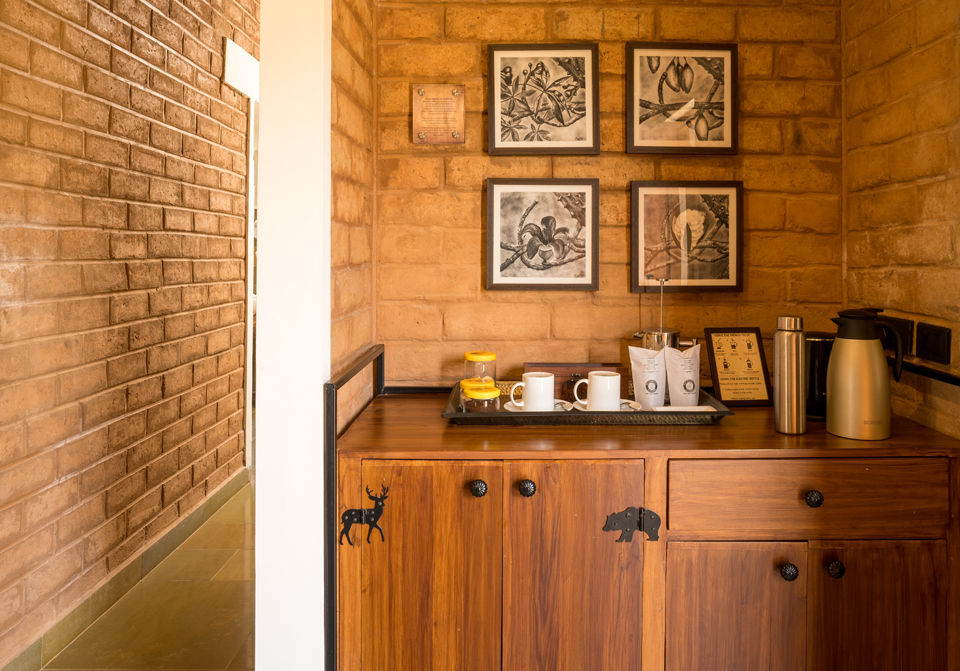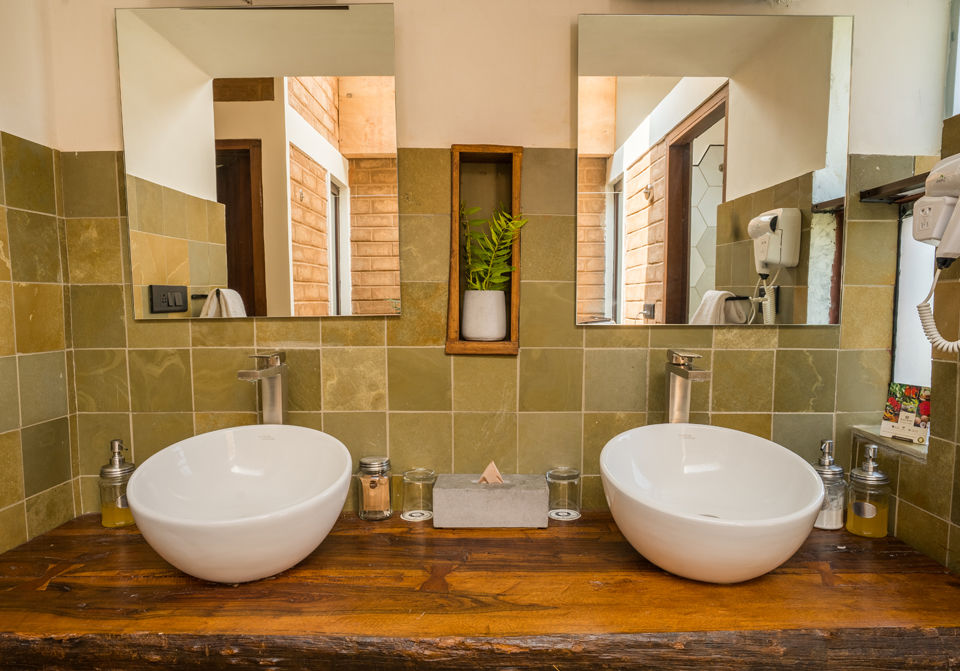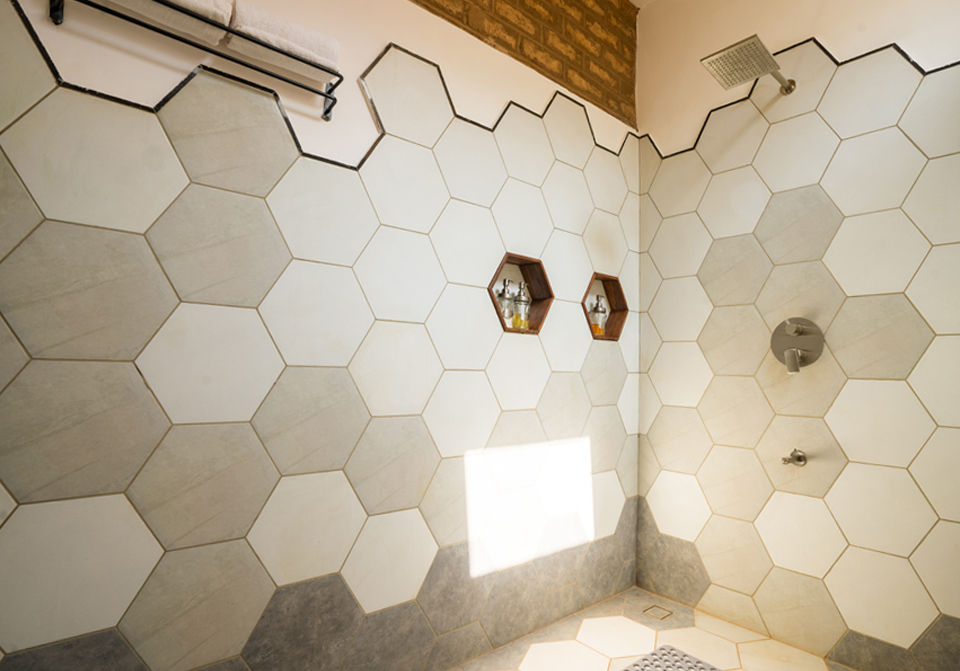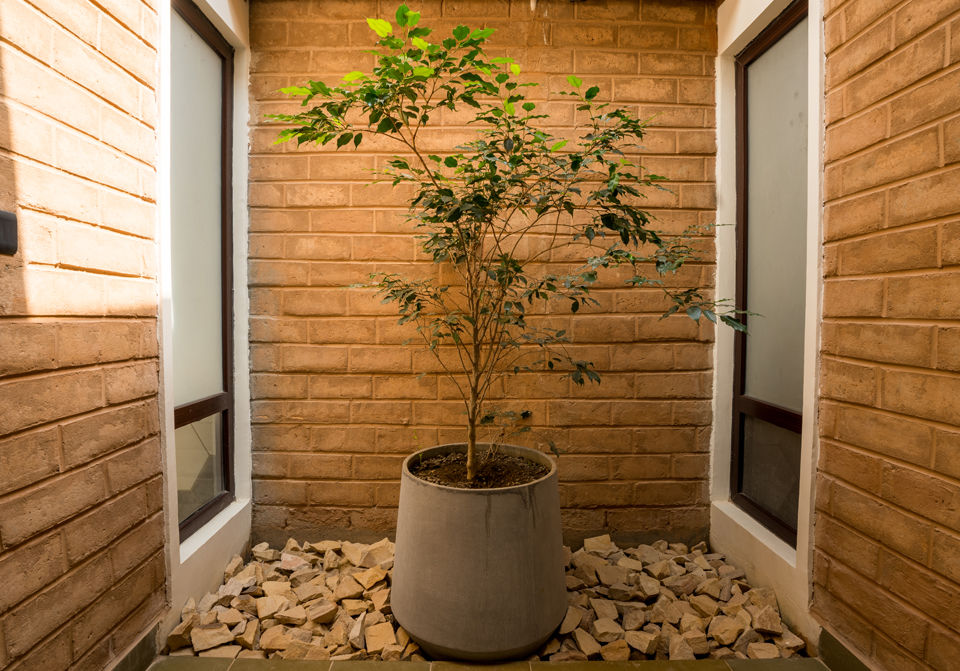 • In-house Restaurant- A Gastronomical Journey!
Food is definitely one of the key points in choosing your place of stay. At Waghoba, the rich culinary repertoire- helmed by Chef Michael Swamy is a wholesome experience that will take you on a gastronomical journey. The food menu has been expertly crafted to not just include traditional flavors of Varadhi, Maharashtrian & Hyderabadi thali but also lends a unique opportunity to pique the palate with the most authentic international delicacies at their five-course dinner. Kids get a special menu with pasta, noodles and the like. Every meal ends on a sweet note, with the breads, Indian sweets and ice creams all freshly made in-house.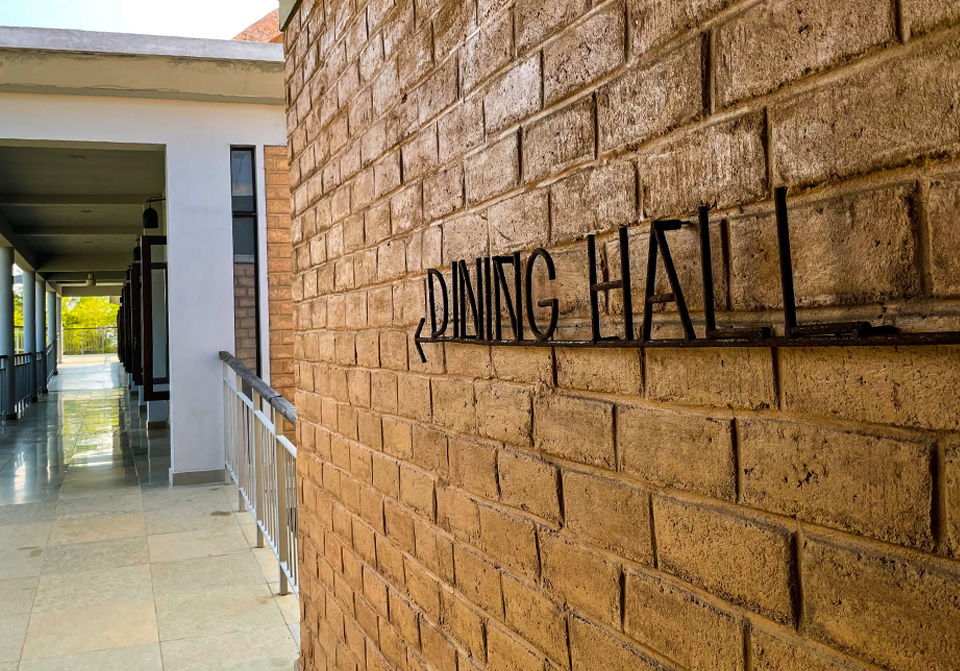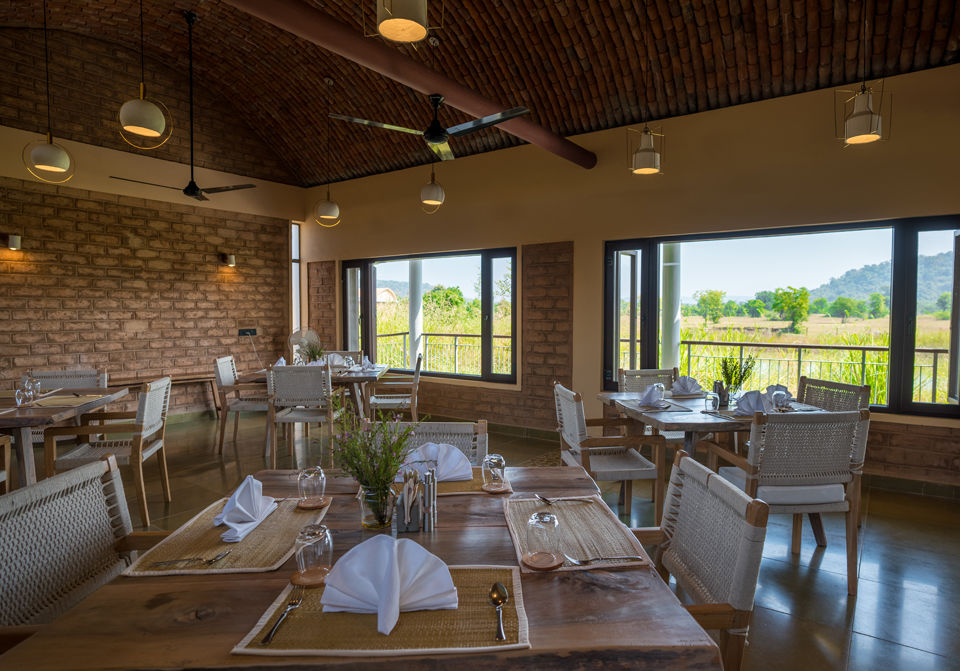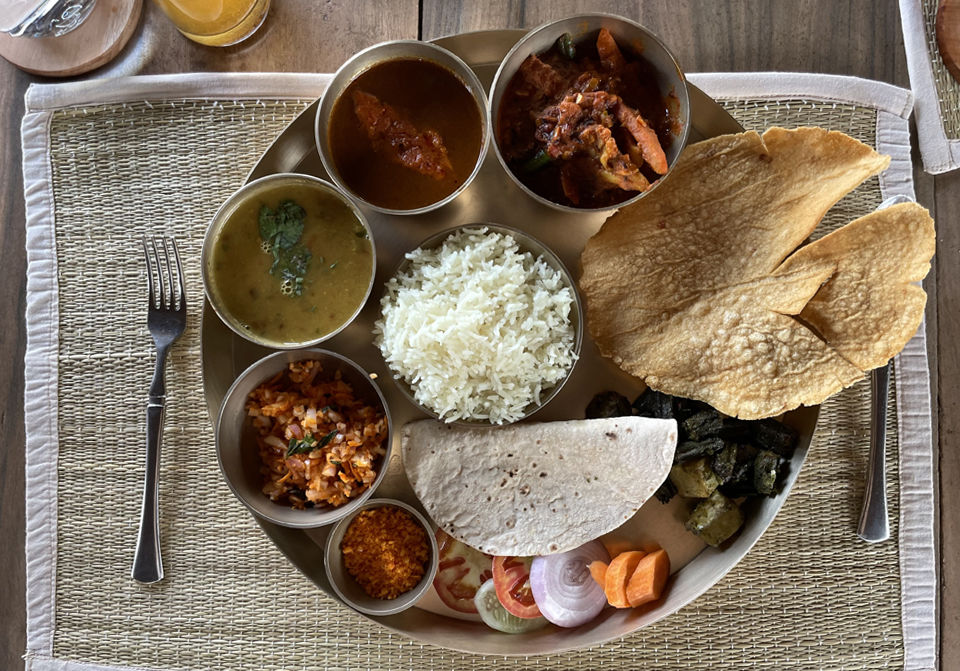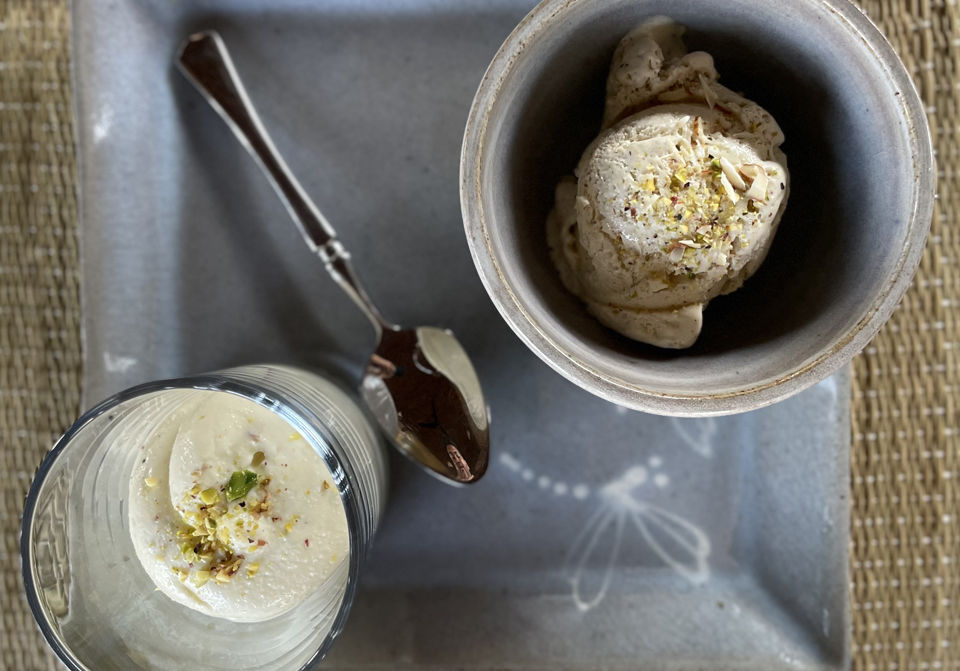 Things To Do:
1. Book a jeep safari for tiger and wildlife sighting
The main reason of visiting Tadoba is the jungle safari. You could probably judge a safari lodge not by the sheets but by the stories you take away once you leave. By that measure, if you do one safari in your life, it should be here. Well-trained and highly knowledgeable naturalists accompany you on all safaris.
The exhilaration of cruising in a rugged, open-top jeep on a dirt road, a few feet from dozens of graceful deer searching for leaves, the sounds of other unknown animals in the distance is something only a safari can entail!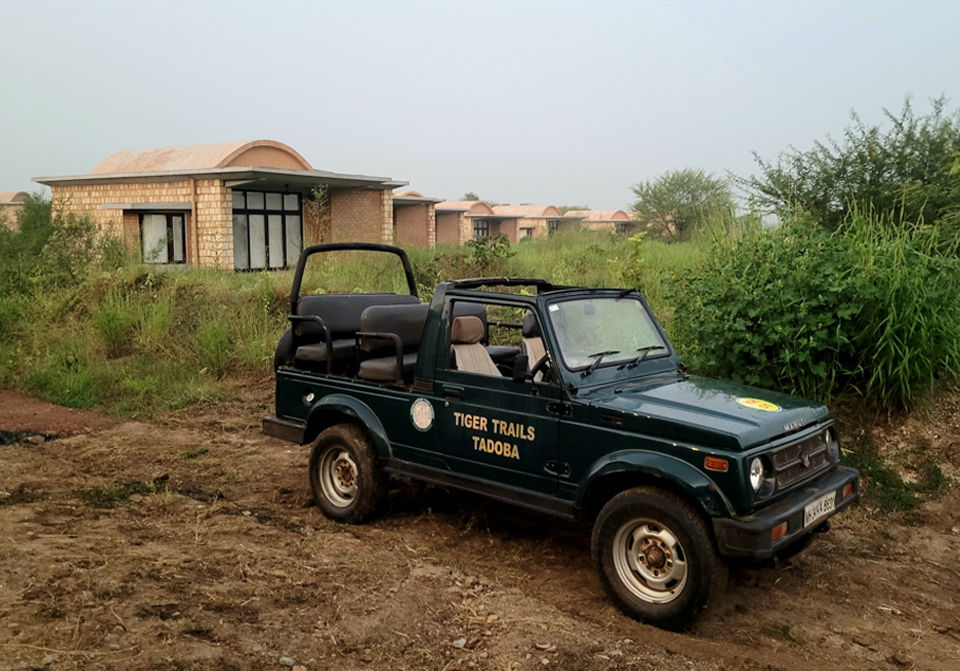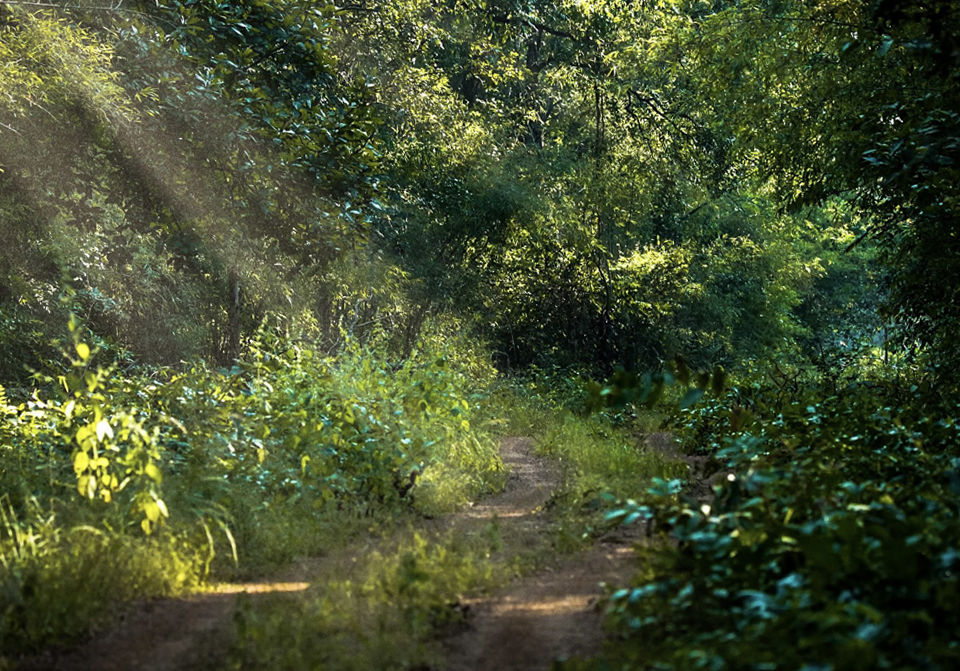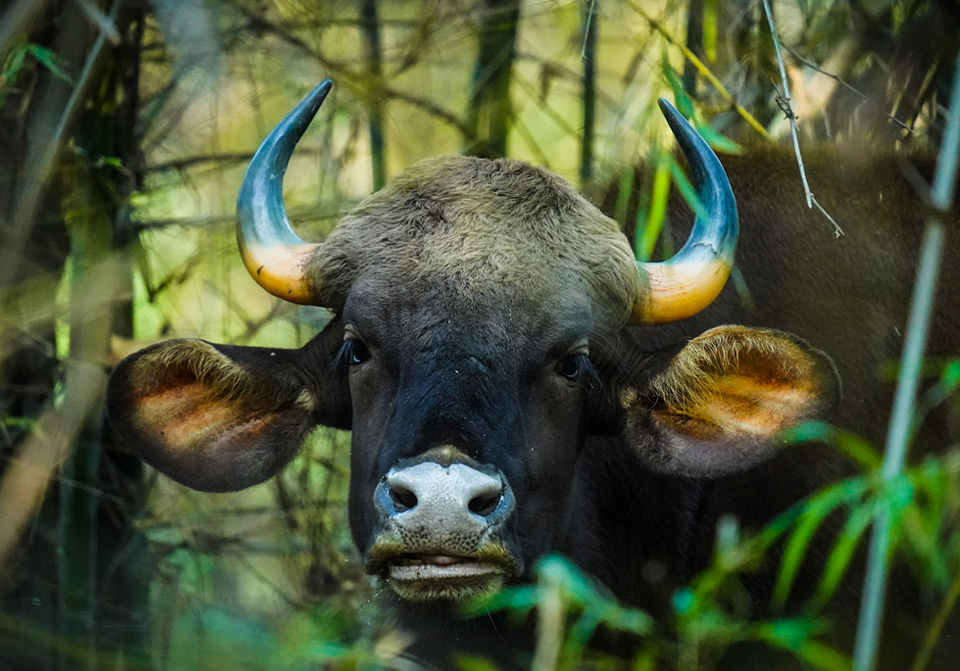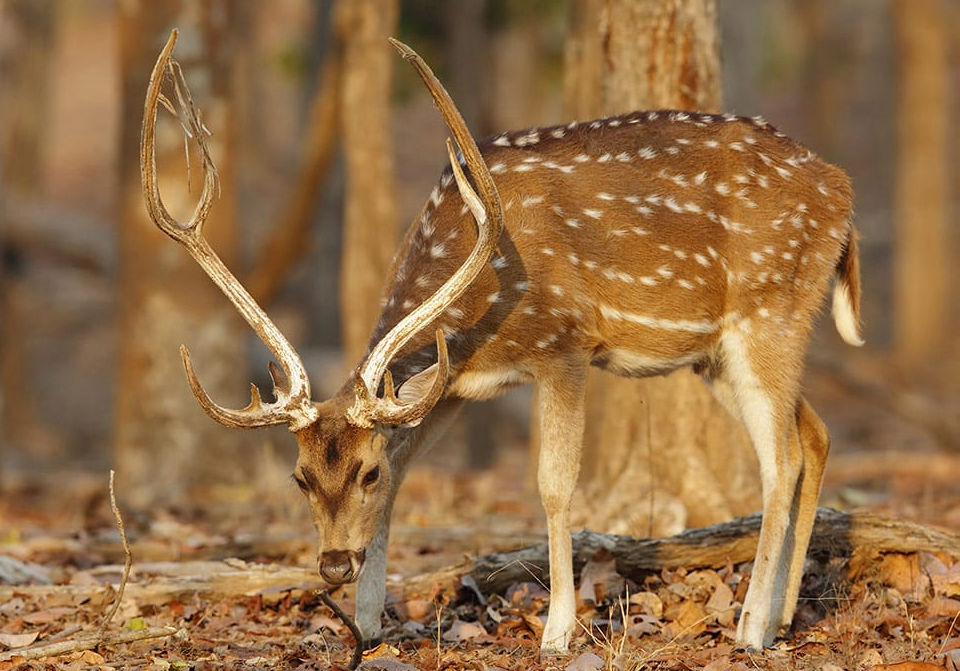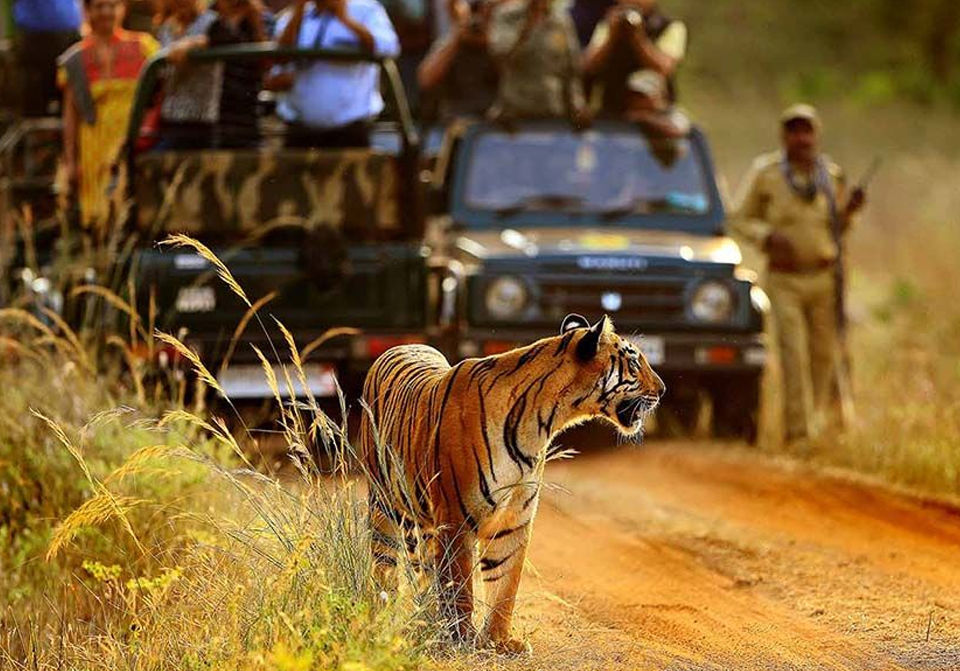 You can also experience having breakfast in the middle of the jungle during the safari! At Waghoba, they provide their guests with a refreshment kit which is specially curated, keeping in mind the 4-hour long safari. They make sure of using steel lunch boxes and bottles as the property is single-use plastic free.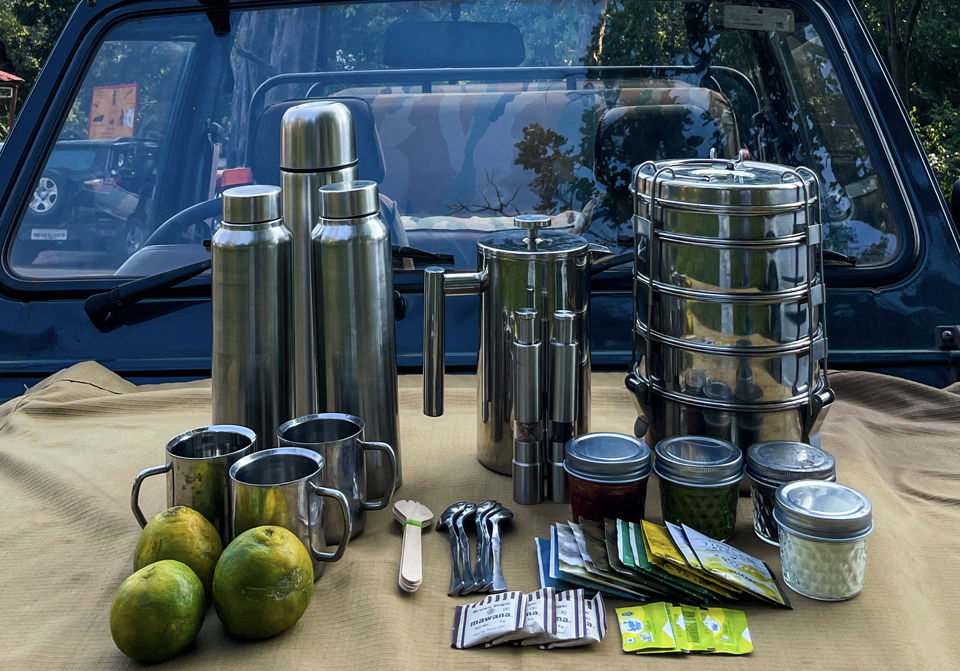 2. Go for a nature walk with the experienced naturalist
A hike to Jamunbudi Hill is highly recommended for its flora, fauna, and spectacular views. The in-house experienced naturalists add much value to the experience by interpreting the jungle and its surrounding with ease.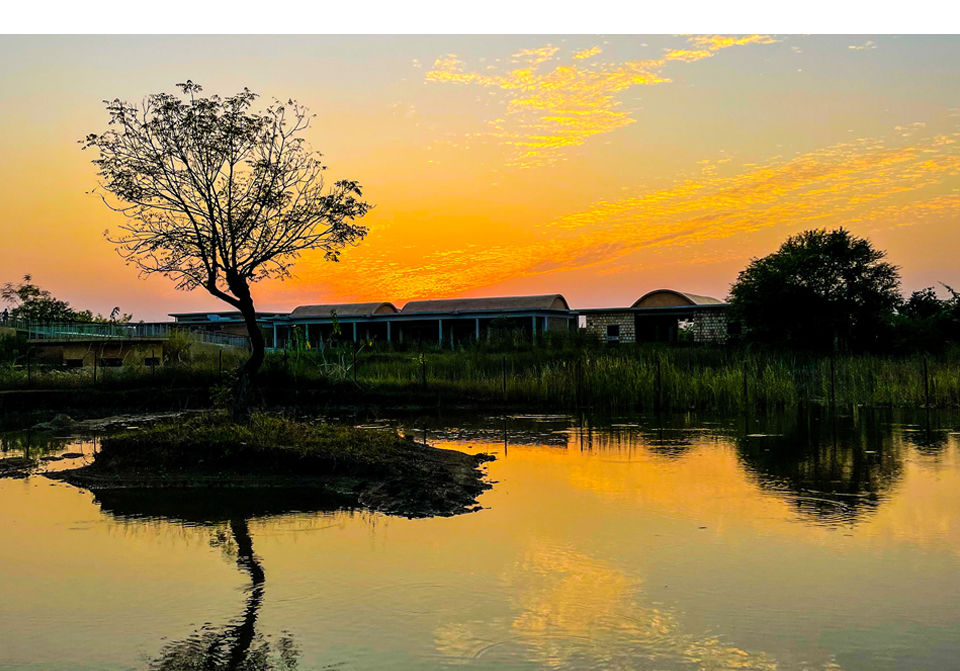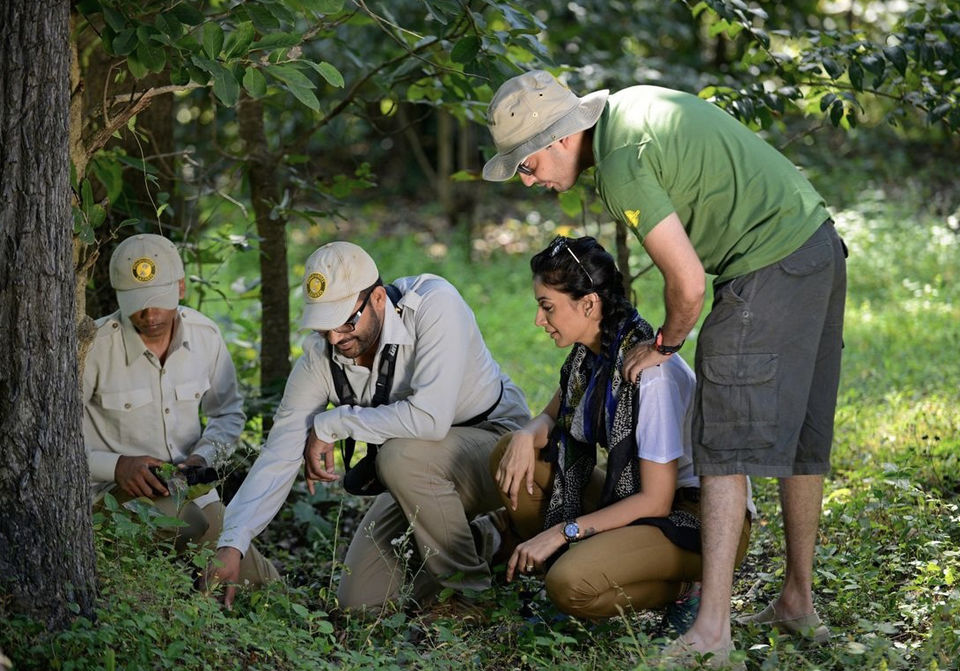 3. Take a dip in the large sheltered pool
To accentuate the bespoke elements, a large sheltered pool with a nice sun deck has been created to let guests enjoy the mild winters of Tadoba & give them an option to relax and rejuvenate between safaris, in extremely hot summers.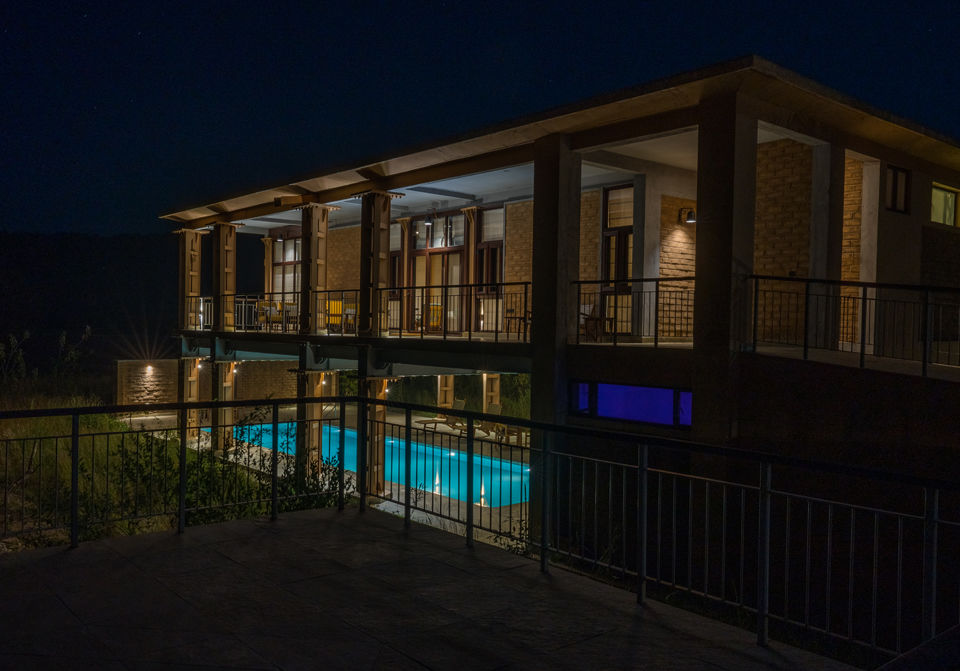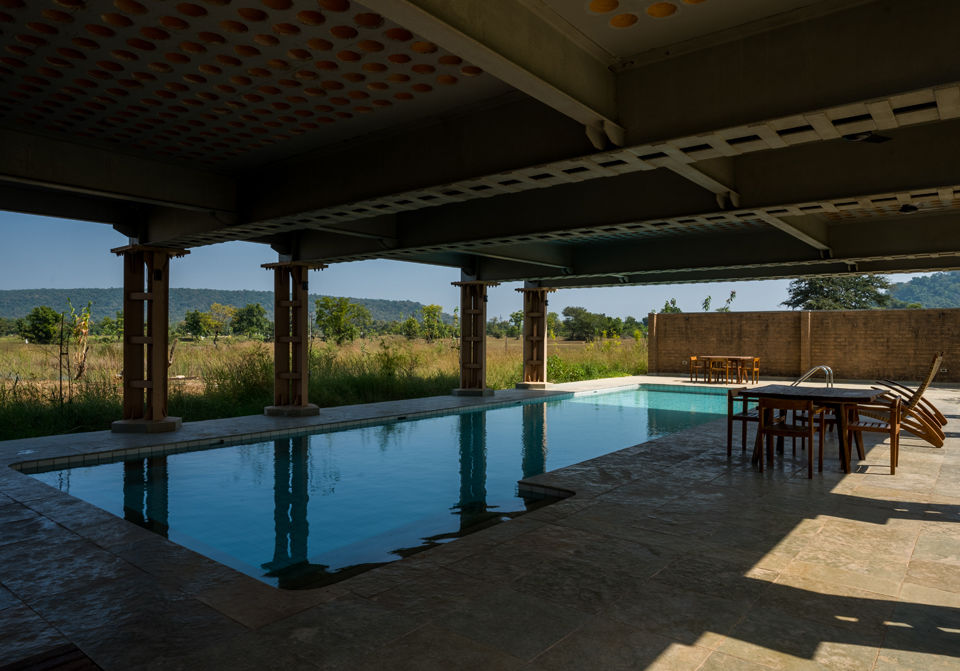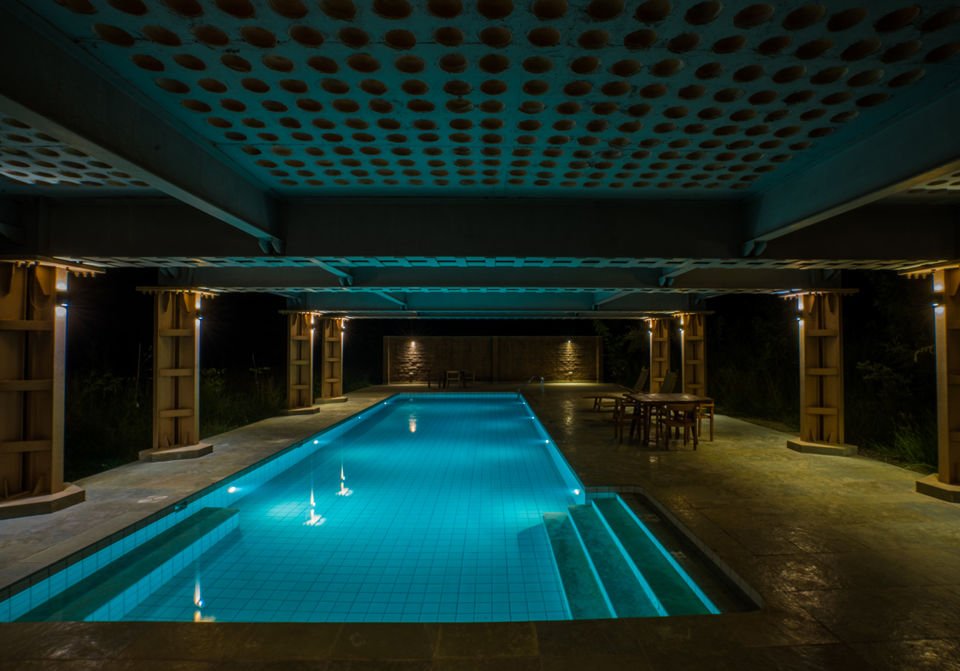 4. Enjoy wild-life documentaries in the lounge-cum-nature library
A nature library & lounge area with a hill view, has a collection of great wildlife books and board games. The guests can take part in the daily interactions and watch wildlife-documentaries played every evening by the naturalists in the lounge area with a side of refreshments.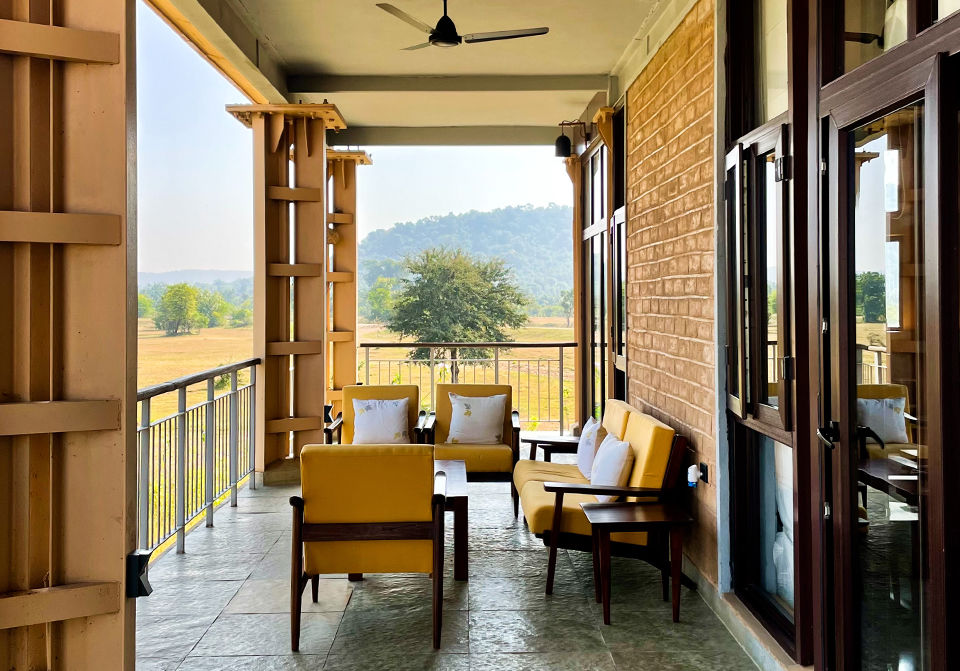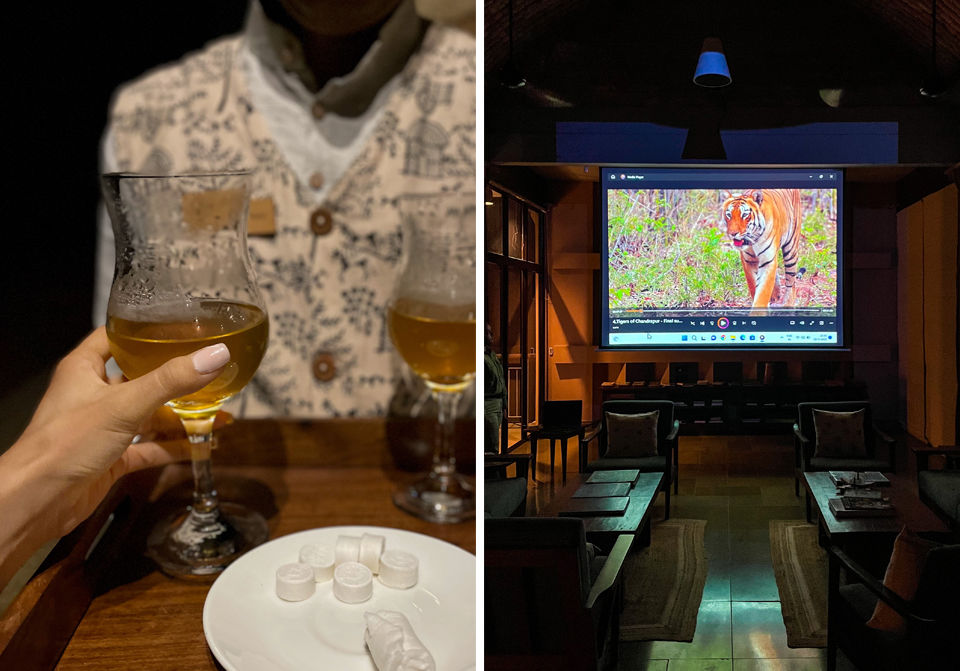 5. Enjoy bird photography from the bird hide
A north-east-facing bird hide has been thoughtfully crafted overlooking a small, all-season water body, with a stunning backdrop of small forested hillocks offering an opportunity to capture reflections of subjects in the water. Keeping the comfort in mind, chairs, sofa and a coffee set up has been created to let photographers spend long hours inside the hide & special windows with easy wooden counters are available to enable the shoot at an eye level.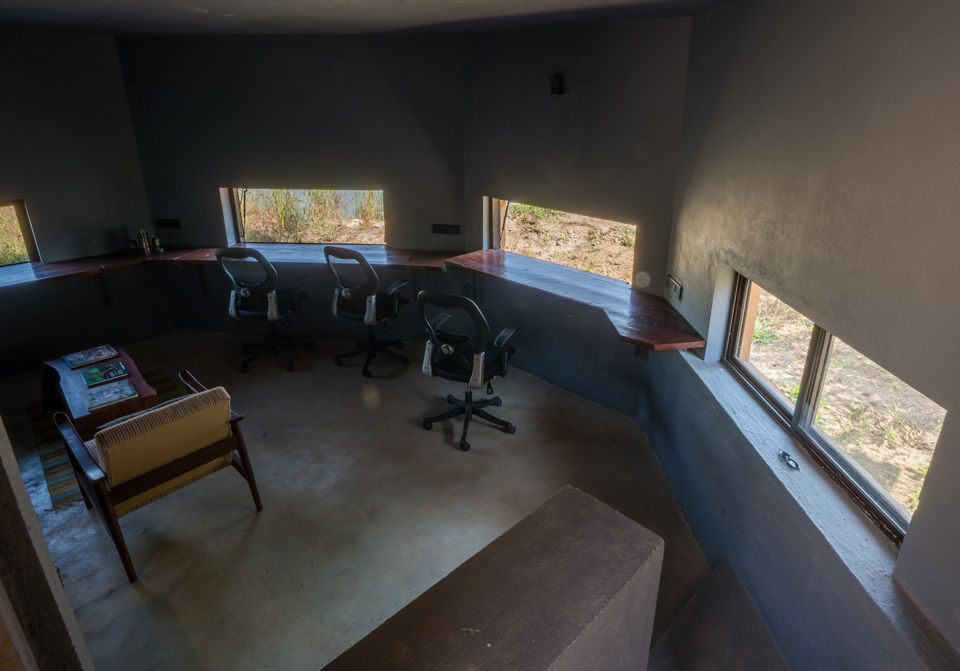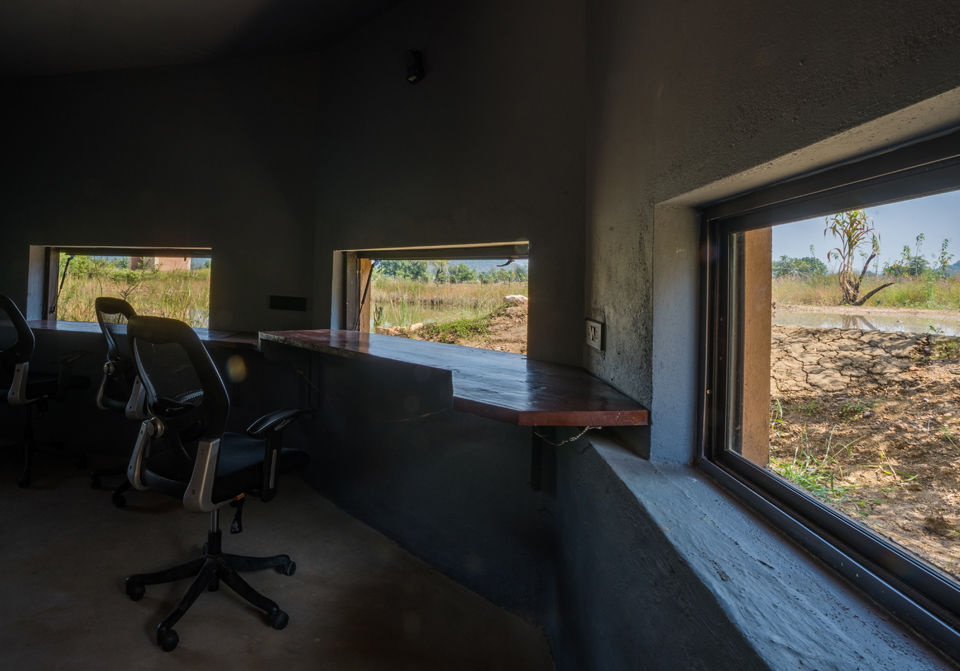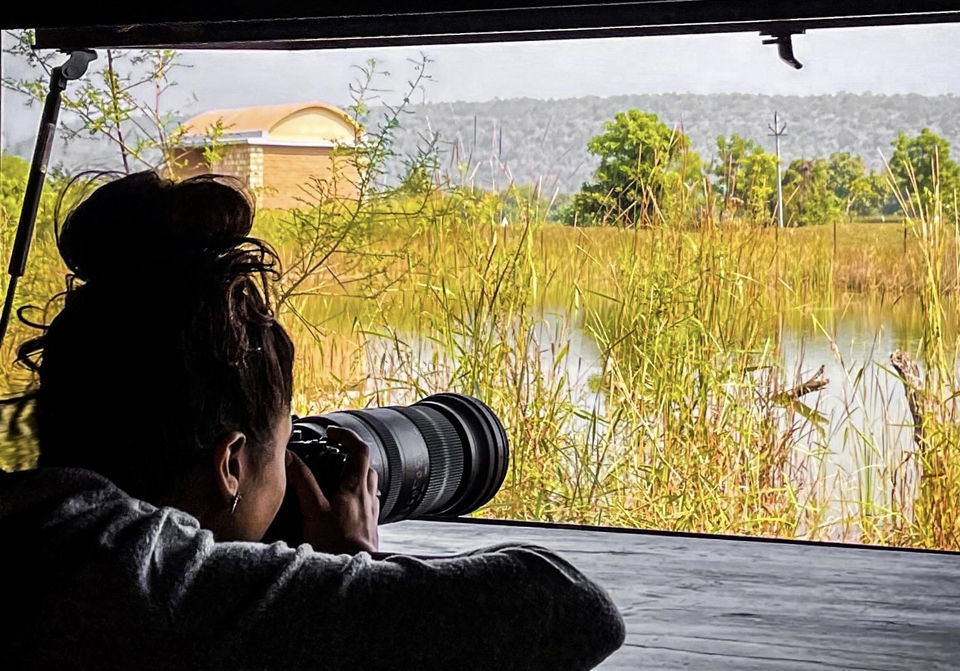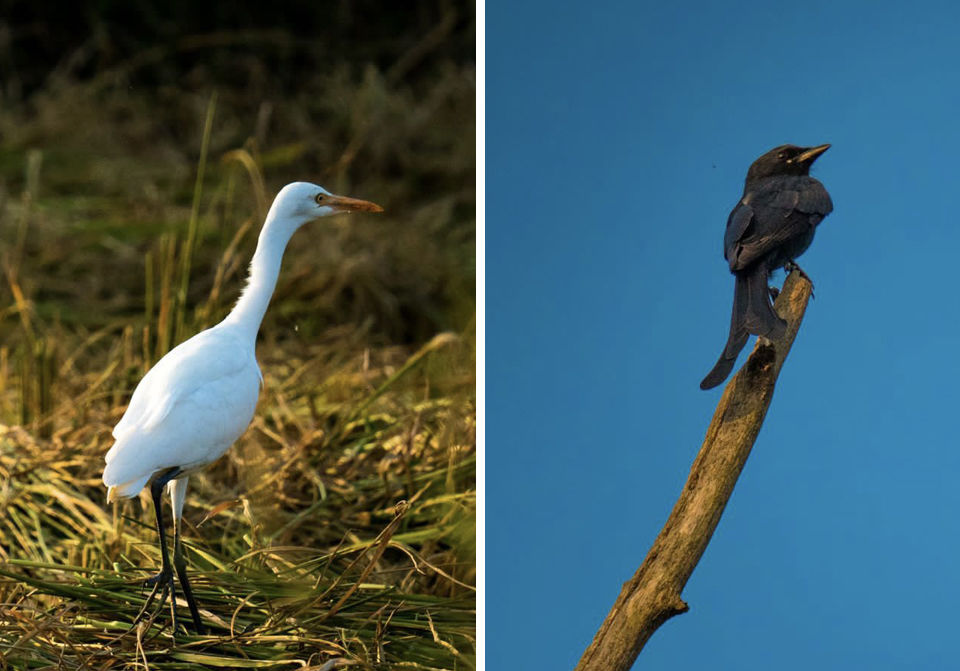 6. Enjoy a boat ride at Irai lake
The forest department offers a boating facility on the backwaters of Irai lake. This is an ideal activity for birders and photographers. Some of the birds including that can be seen are Crested Poachard, Grey Heron, Stork Billed Kingfisher, Cotton Goose, etc.
• Timing: 7:00 AM – 5:00 PM
• Closed in the monsoon months (July to October end)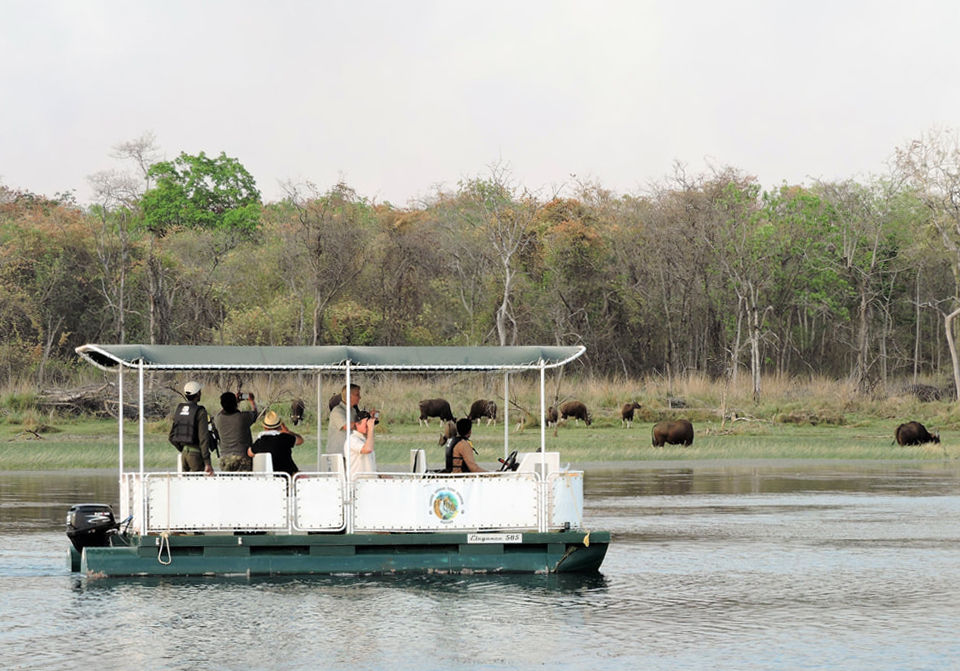 7. Experience the night safari
Night Safari is available in the buffer zone from Junona Gate and is for about 3 hours starting just after sunset. It's a great way to experience the nightlife in Tadoba National Park and has become popular for leopard & tiger sightings.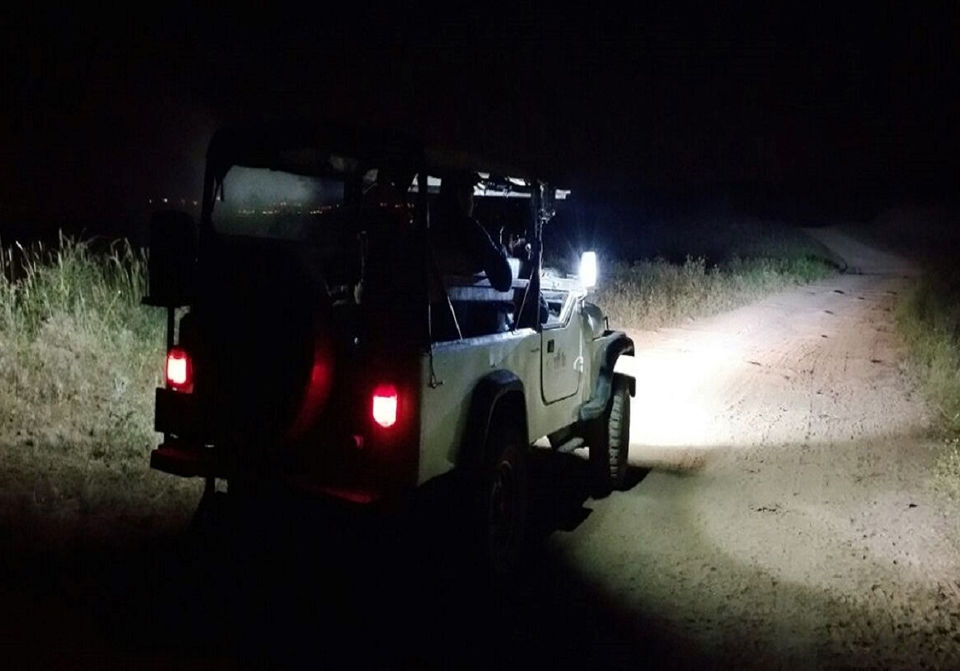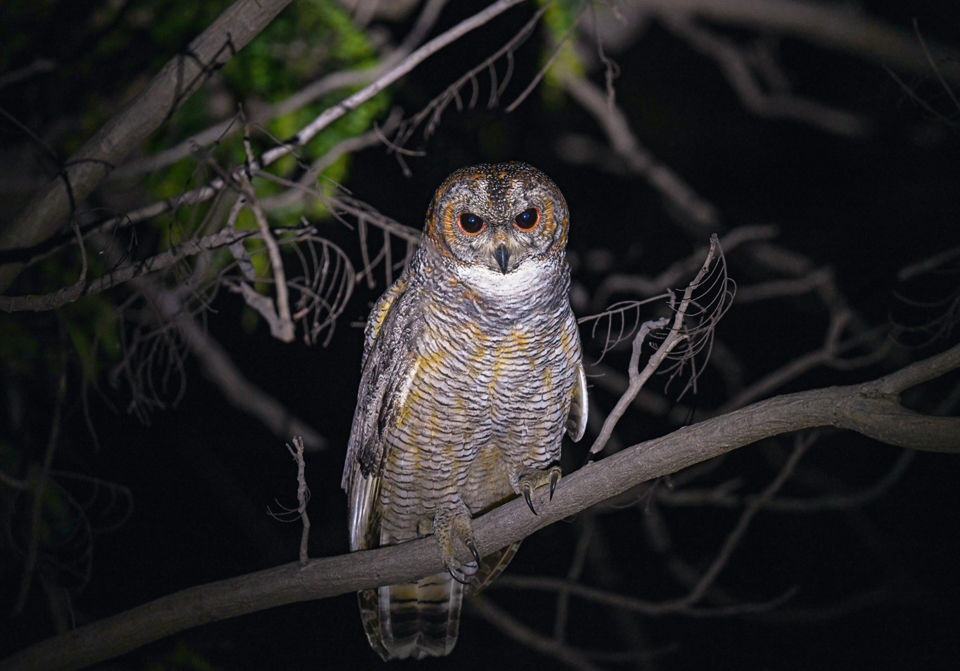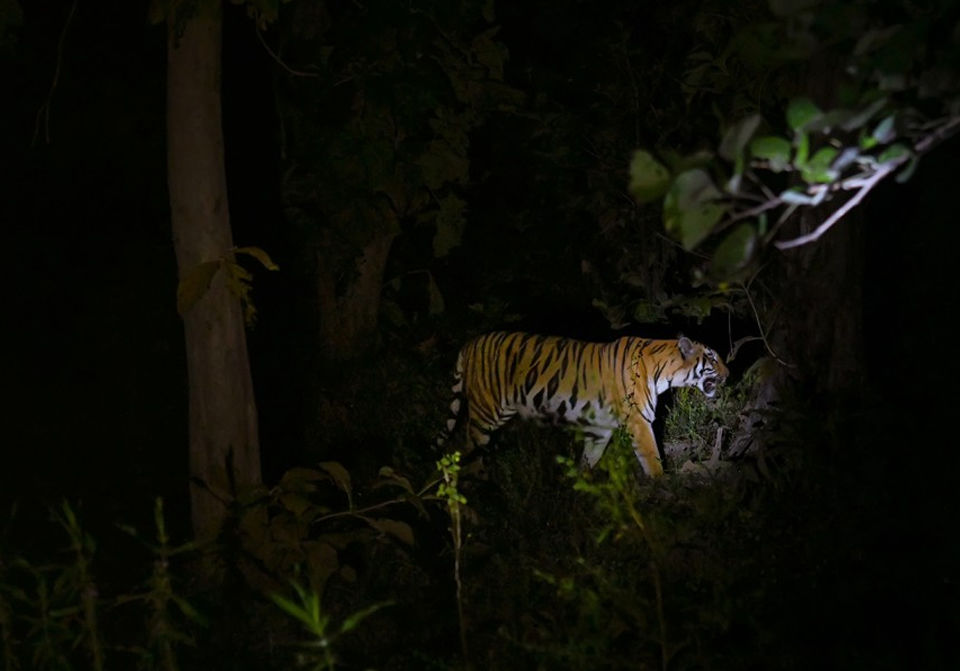 8. Plan a one night stay at the log hut
Located above forest guard check posts in the buffer zone(Junona Gate and Nevada Gate) this unique experience of spending a night filled with night calls of owls, nightjars, and occasional alarm calls to warn the forest residents of predator movements, is to keep the adrenaline pumping.
• Accommodation is basic and toilet facilities are available, authorized jeeps come to pick and drop from the log huts.
• Prior reservations and a basic night kit are recommended (torches, water, snack & clothing as per weather).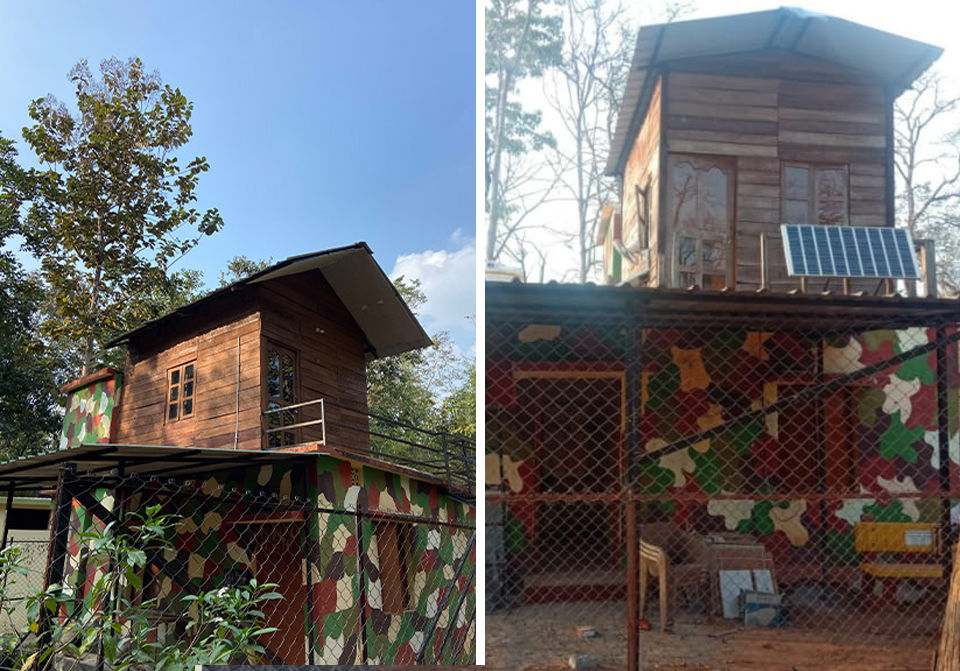 9. Visit Ramdegi Temple and soak in the natural beauty of the waterfall
This idyllic countryside drive through lush, verdant fields on either side, transports you to the peaceful haven of Ramdegi, which is believed to be one of the spots where Ram stayed during his 14 years of exile.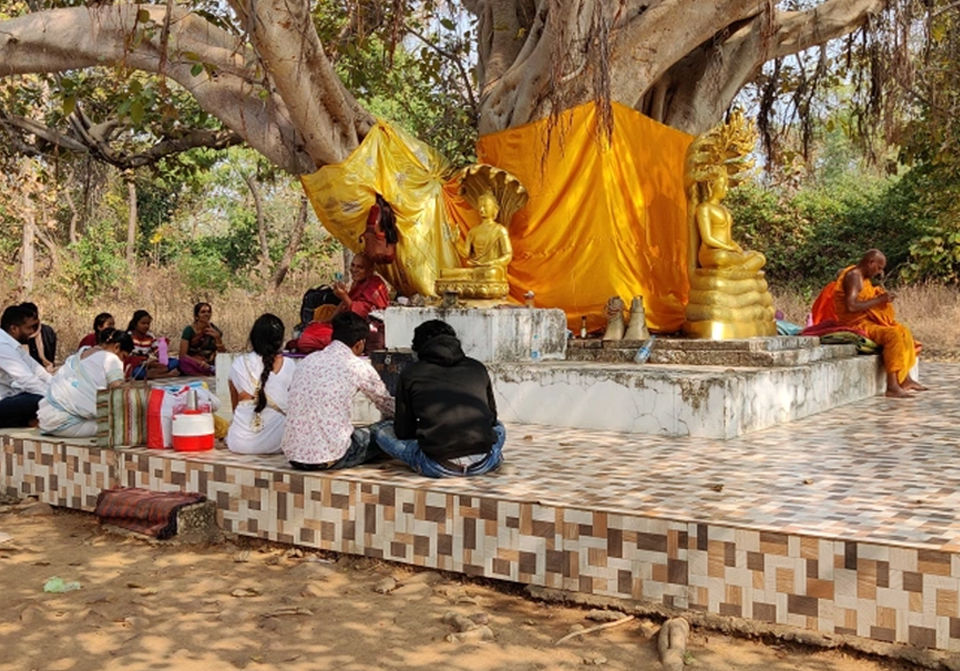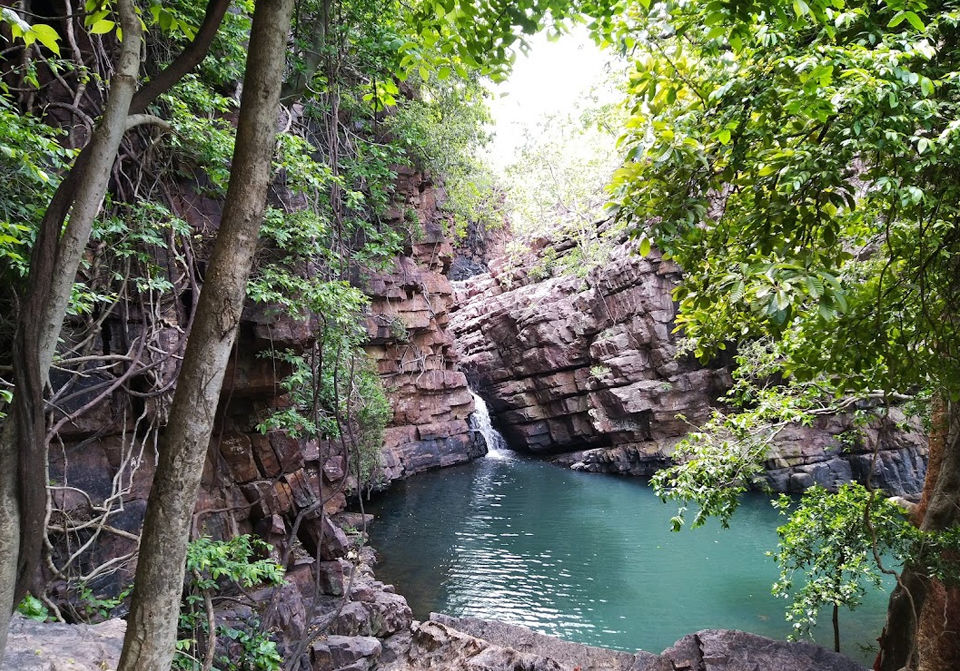 10. Visit Sevagram, Gandhiji's Ashram and Magan Khadi Centre, Wardha
Sevagram is a township, located 8 km from Wardha, which was set up on the outskirts of the village by Mohandas Karamchand Gandhi as his residence, util his death. There is a museum here that preserves artifacts from India's freedom struggle.
• It is about 1 hour drive from Waghoba. This visit can also be made while traveling back and forth from Nagpur, as it's a small detour from the highway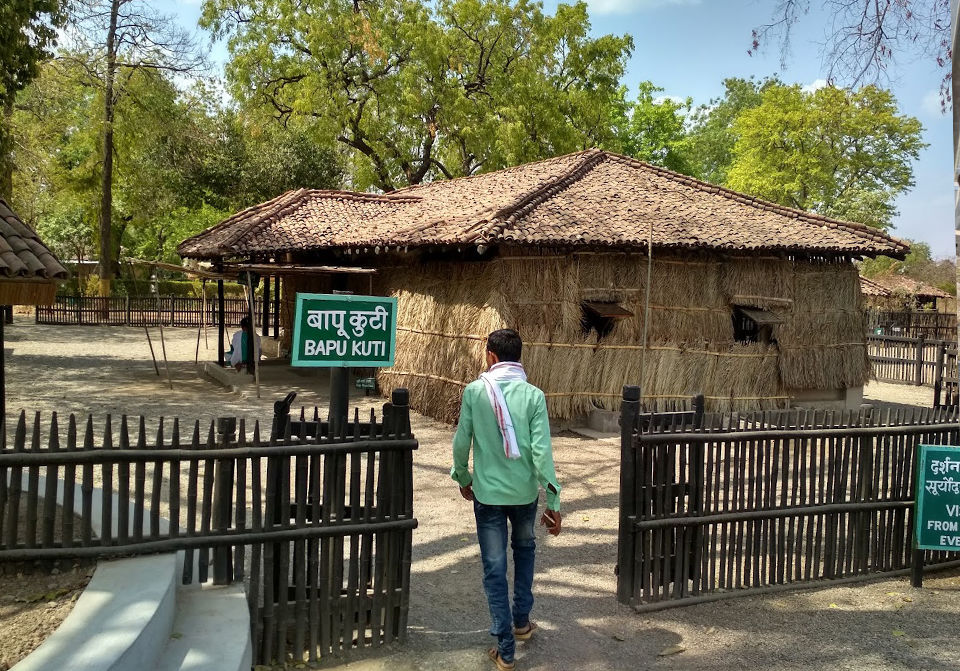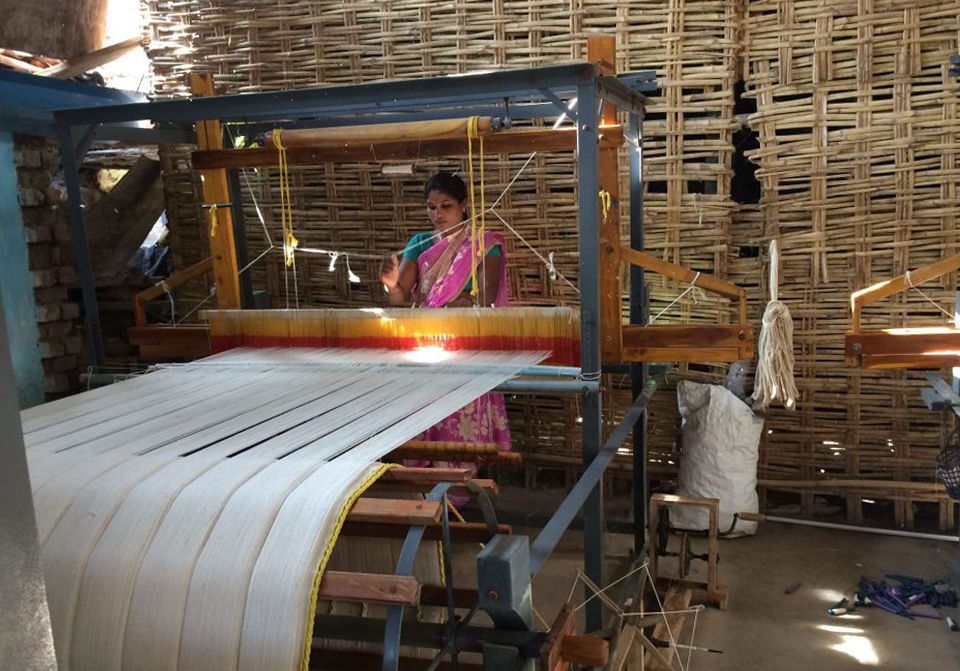 Cost:
The cottage rates depend upon the number of days and number of guests; though the cottage rate/per night starts approximately at 19,500 INR (inc. taxes) for 2, including three meals a day offered with a zero charge reschedule facility available before 7 days of travel. Additional bespoke experiences include exploring the jungle safari – morning, evening & night, boat safari, bird watching, cycling & foot trail.
Contact:
📞 : +91–11-40146400 , +91–11-40132687 , +91–11-40132103
📩 : enquiry@pugdundeesafaris.com, sales@pugdundeesafaris.com
Booking:
For more information on booking and packages, Click here.
Tips & Things To Know:
• Good warm clothing for winter months and 2-3 months prior booking for safari is recommended.
• The Core Zone in the park is open from 15th October to 30th June & Buffer Zone is open year-round. Core zone safaris remain closed on every Tuesday & buffer zone safaris remain closed on Wednesdays, so plan your holiday accordingly.
• Proof of identification is required before you enter the park.
• Mobile phones are not allowed inside the park. Cameras can be carried at a minimum fee.
• Tip: Always wait near the water bodies during jungle safari, especially during summer, as the sighting chances increases.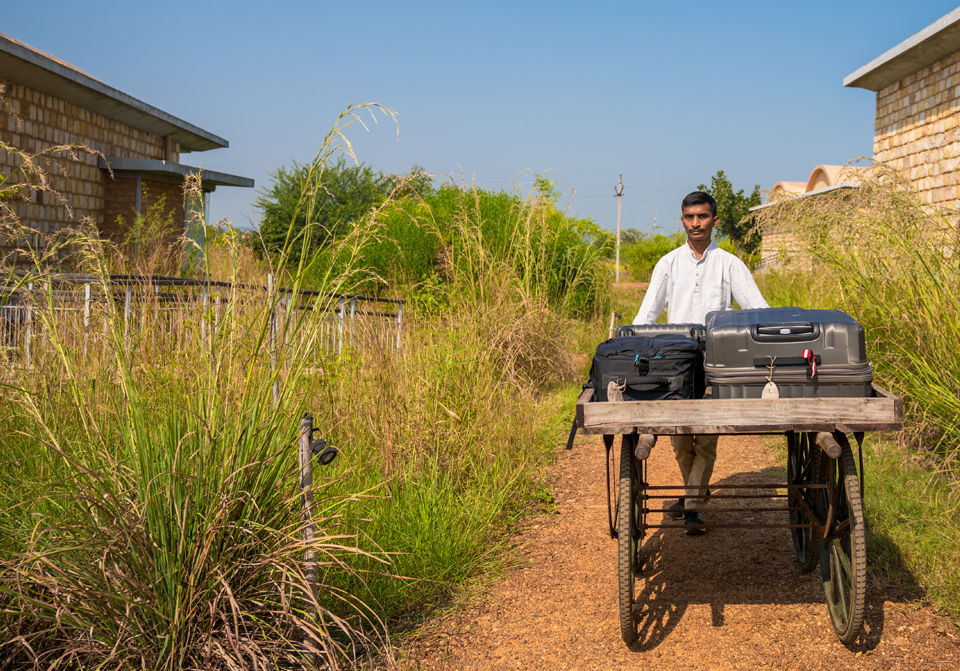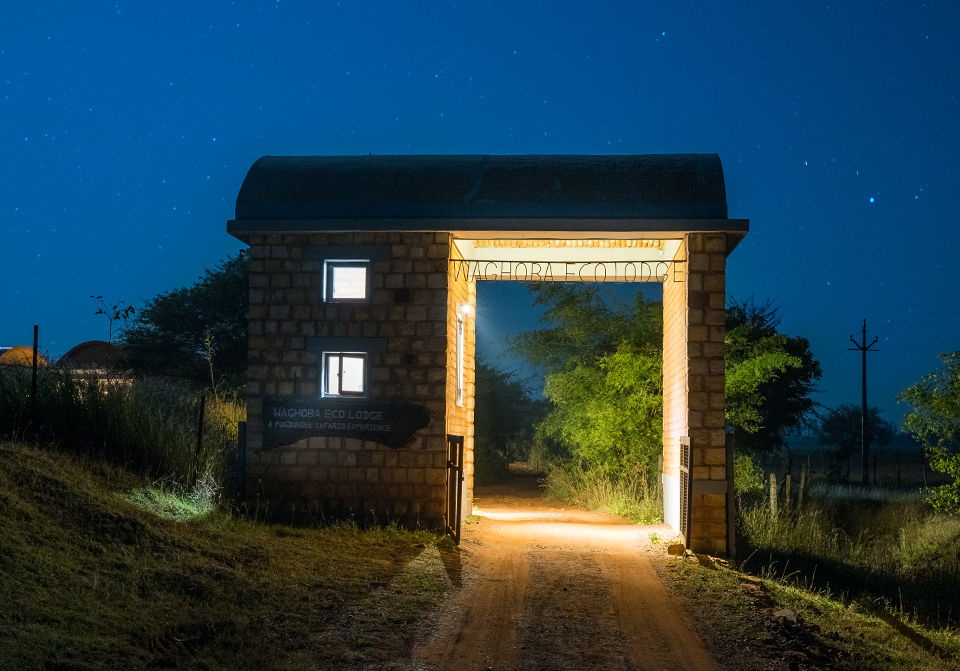 This will be a wilderness holiday you are sure to treasure for times to come. Have you stayed at any of the Pugdundee Safari properties? Let us know in the comments below.
For more information on Waghoba Eco-Lodge and travel stories, follow me on @tan_s07.
Picture Courtesy: @parthsompura
Ready to travel for free? Earn credits and redeem them on Tripoto's weekend getaways, hotel stays and vacation packages!