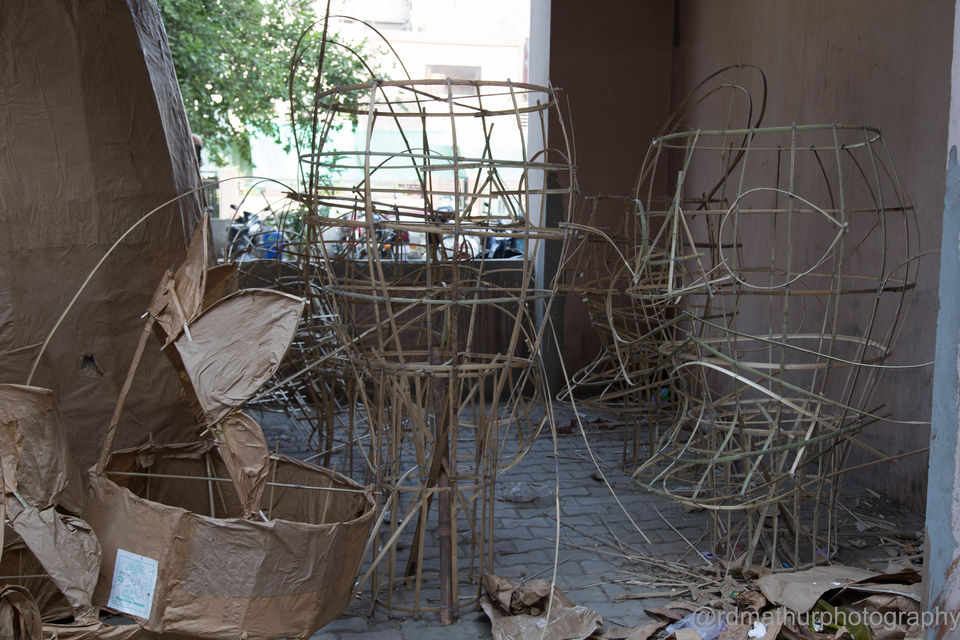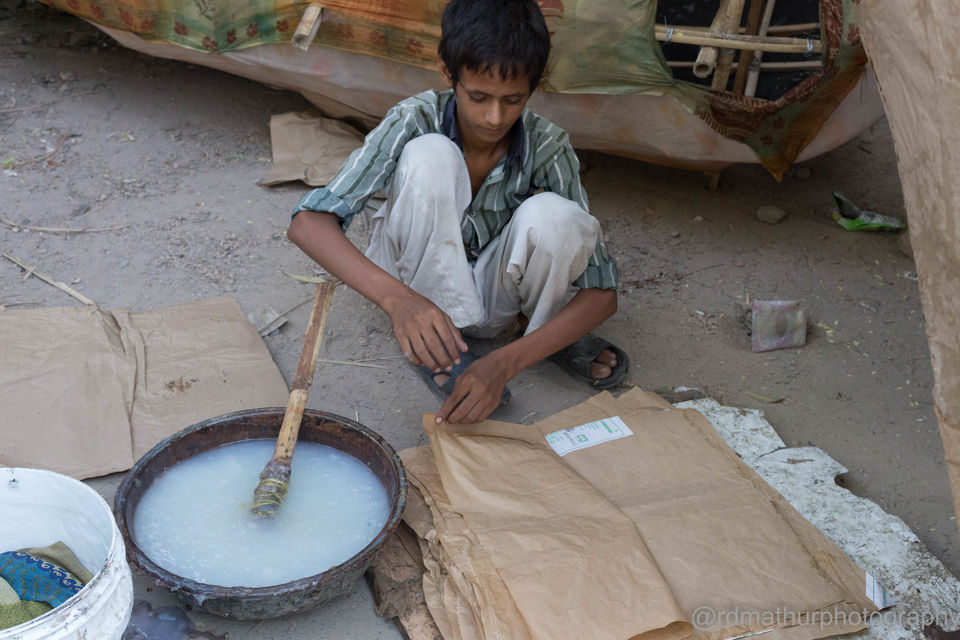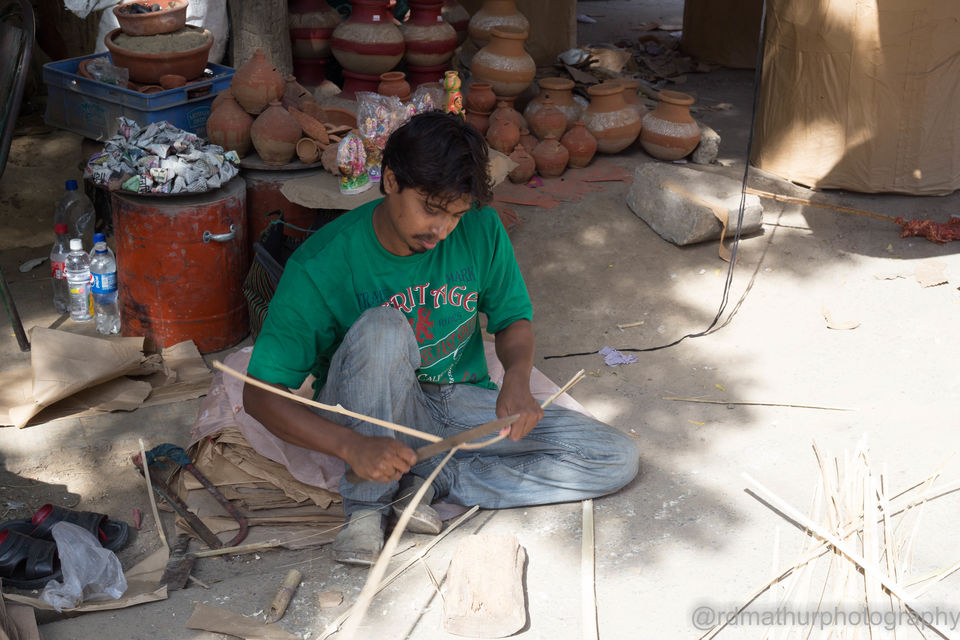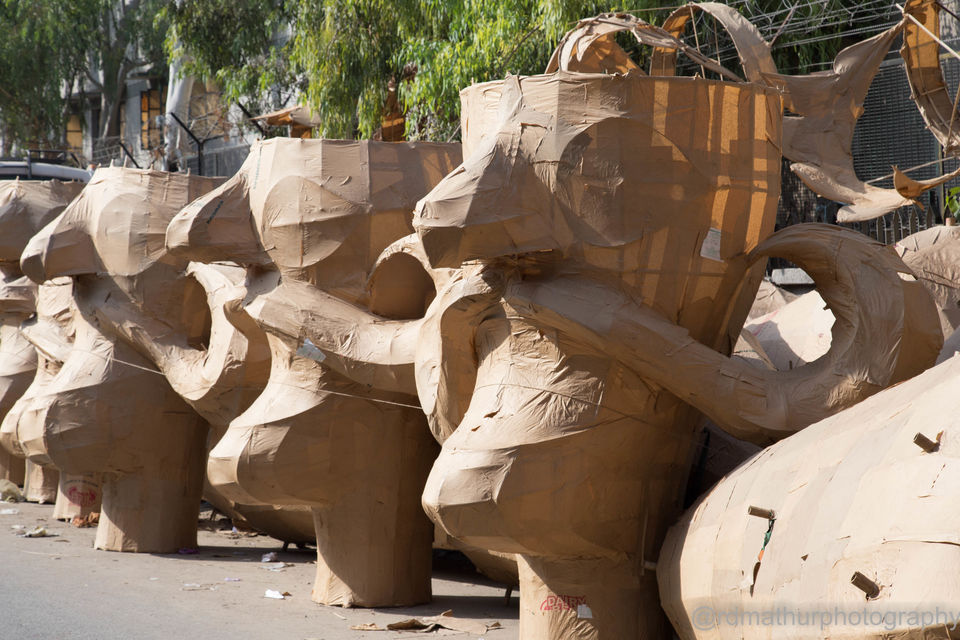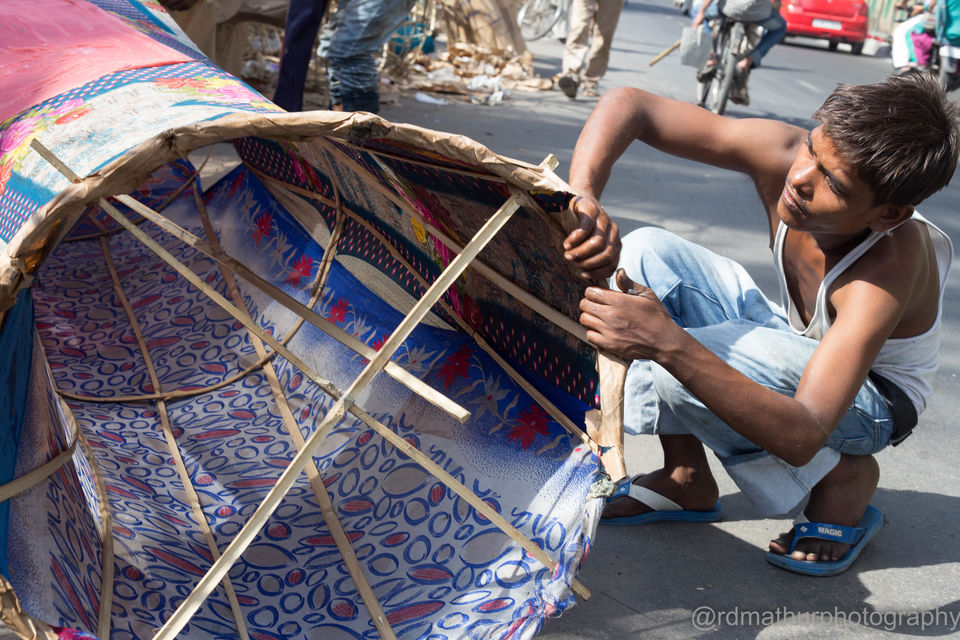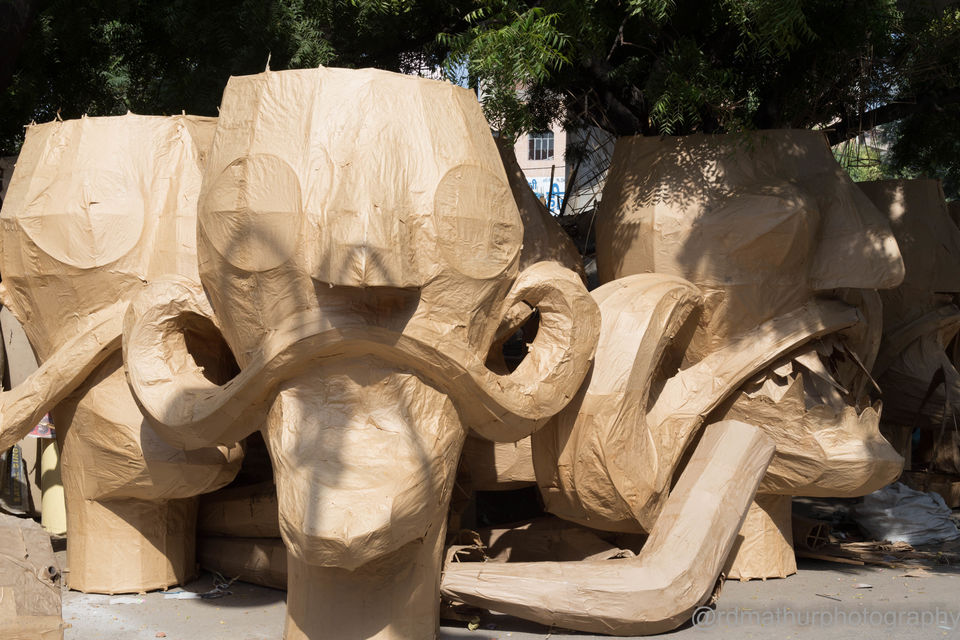 At the peak of the ten-day long festivities falls the day of Vijaydashmi (Dussehra), when the effigies of the demon king, Ravan along with his brother Kumbhkaran and son Meghnad are burnt to ashes.

Although in Hindu mythology "Ravana" embodies the devil, for many, such as the effigy makers of the mythical demon king he is "no less than a God.

Preparations for effigies start three months ahead of Dussehra. A few families in West Delhi's Tatarpur work day and night to erect them. Skilled hands and fingers start giving the shape to the demon king's curly mustaches, broad lips and bulging eyes right after Rakshabandhan in August.

Here, evil is custom-made, that too in all shapes, sizes and colors and brings good fortune.

Originally there were just 3 families from Titarpur, who used to make the Ravan effigies but now many migrants from Gujarat, Bihar, West Bengal and Uttar Pradesh are part of this open air seasonal factory.
Bamboo sticks are brought from Nangloi, torn apart and tied together to make the effigy frame. These are then covered with discarded silk Sarees and painted and decorated as per the order. This market employs almost 250 labourers skillfully producing over 2500 effigies every year. The minimum price of an effigy is about Rs 3,500 but in reality they could cost more (these figures were given to me by one of the effigy makers and could be under stated).

Most of the work in this market is carried out in the night when both bikers and cops are not there to trouble them.

Every worker I spoke to complained of falling orders. It is no secret that this coupled with the fact, that the young generation is not interested in this work, the day is not far when this will be a dead trade. The only reason for sustenance right now is that they also make `arthis' and `kafans' when they are not making effigies.