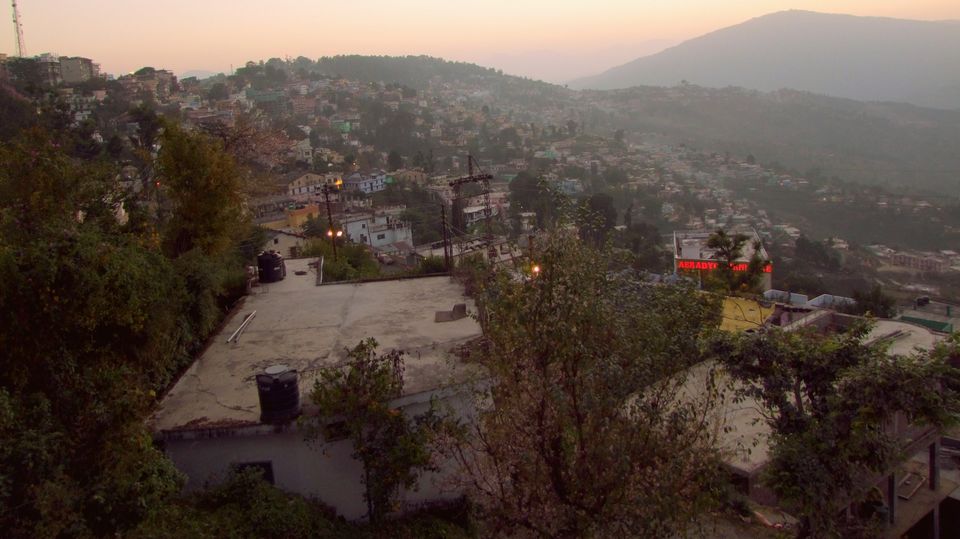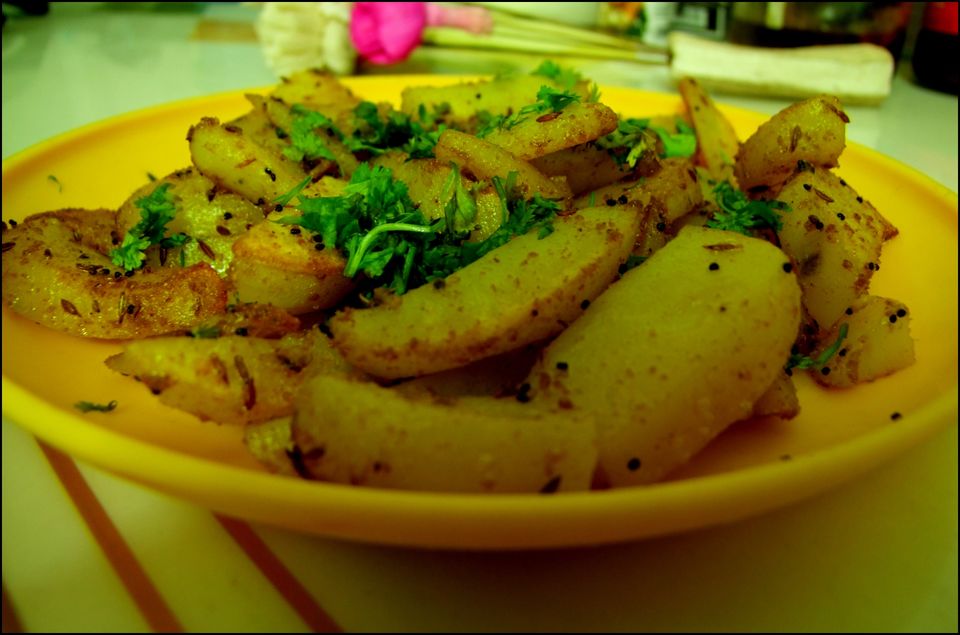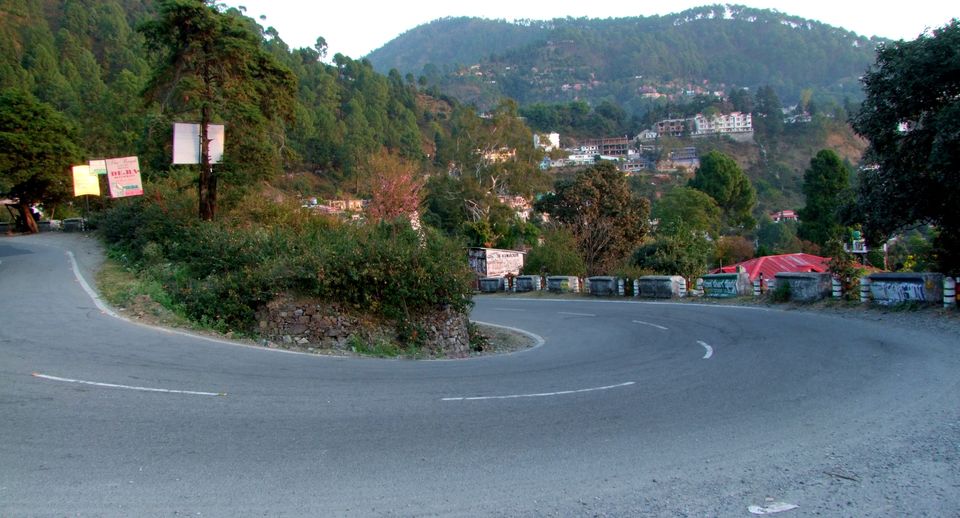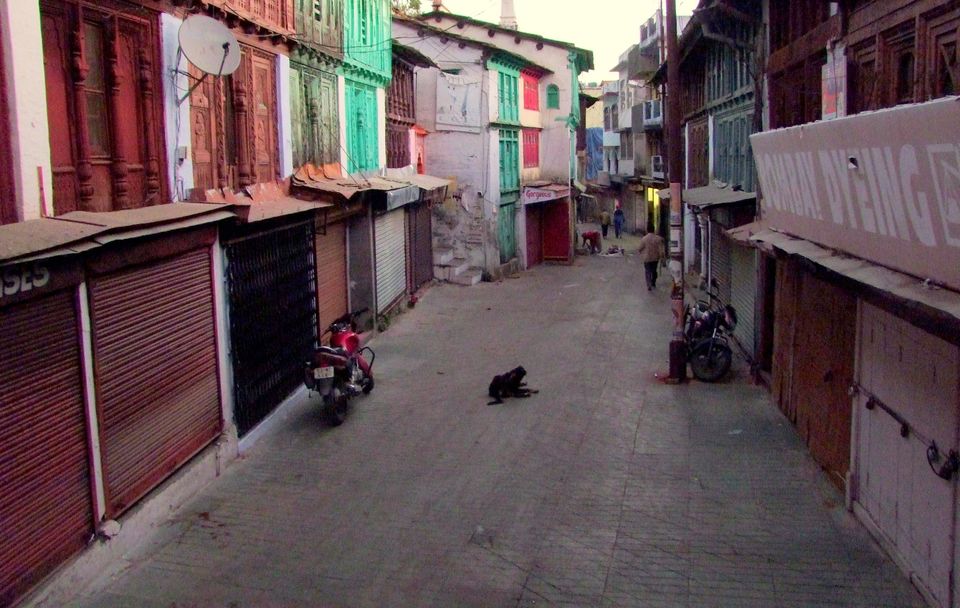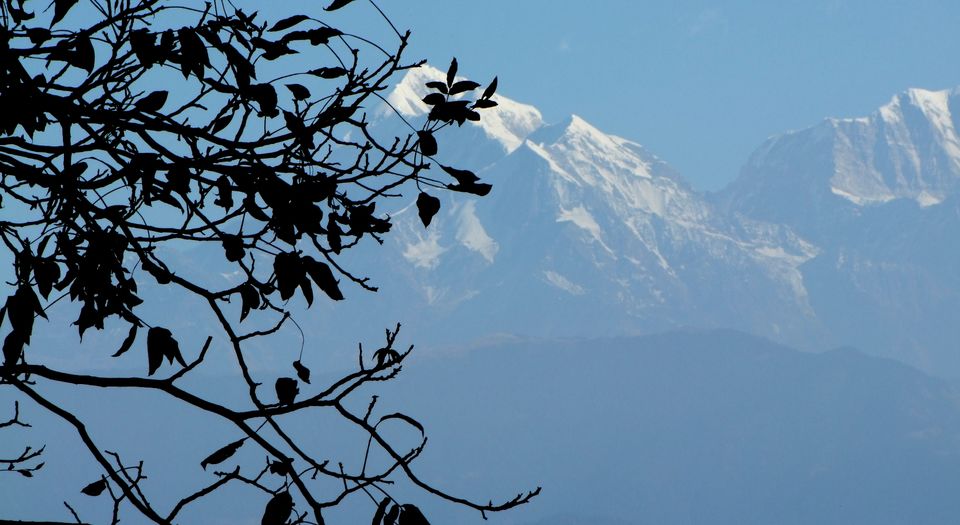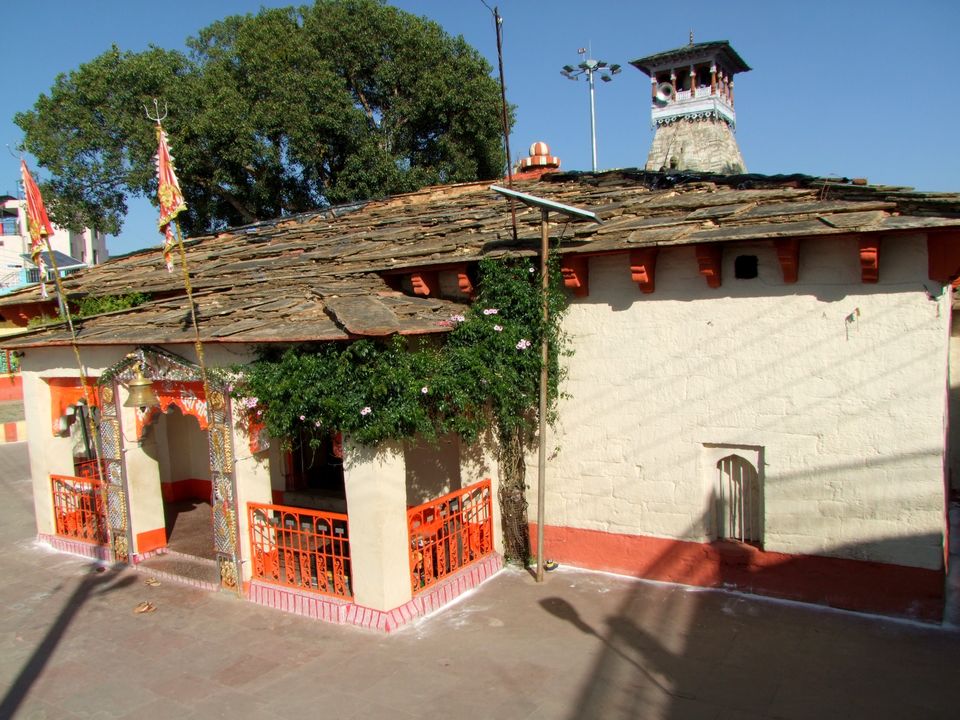 Flanked by parched brown hills the valley carved by the greenish Kosi River reels under the chilling embrace of an early morning fog or haul as referred to in the local tongue, Kumaoni. The mountain-tops are illuminated by the meek winter sun but a stinging wind roams audaciously in the shadow of uninviting cliffs. Holding hands with the river the serpentine road races past sleepy hamlets like Khairna and Garampani where humble eateries serve hot pakodas and sumptuous aloo paranthas with tingly chutneys and cucumber raita. At Quarab the indifferent mountain road, still shrouded in a blanket of mist, starts gaining height and twisting and curving it bounds up slopes covered in pine trees compounding the misery of travelers braving motion sickness. As you clamber away from the river bank and continue the climb you escape the milky sea of fog and emerge under the blue sky with the snow-laden peaks glowing in the distance. As the demanding ascent tapers off to a ridge, on which is sprawled the town of Almora, it would be advisable to shed the trepidations that urban dwellers are usually burdened with and rejuvenate in the easy-going attitude of this Himalayan hill-station.
Over the centuries Almora has been coveted by many suitors – the Chand Kings established their capital here; the Gorkhas ravaged it during their expansion in early 19th century and the British fell in love with the pleasant climate and flocked here during the warm summer months. If you look closer you can still find traces of decaying fort walls lost amidst traditional houses with exquisitely carved wooden windows and sloping slate roofs. Several administrative buildings, schools and a church retain their rustic British charm and effuse nostalgia albeit with a local touch – the Ramsey College, named after Henry Ramsey who was the Commissioner of Kumaon, has been conveniently corrupted to Ramjay. The residents of Almora love their bazaars – Lala, Karkhana, Malli, Johari and Paltan to name a few - and in the evening they are buzzing with shoppers, loiterers and gossipers indulging in friendly banter. During festivals the markets are brimming with excitement and are at the center of the festivities. If you arrive in Almora on Dussehra day you will find effigies of not just Ravana, Kumbhkarna and Meghnaad but several other Rakshashas being led by dance troupes through the bazaars. This unique tradition of putting up effigies of many villainous characters of the Ramayana is complimented by days of Ramlila - recognized by UNESCO as one of the most representative Ramlilas along with places like Ayodhya, Varanasi, Vrindavan and Madhubani - leading up to Dussehra and organized by different mohallas. The entry is free, seating is on first come first serve basis and the best of local talent partakes in this age-old tradition; as kids we desperately vied for a place in Rama's monkey army while a few preferred to go on a rampage with the Rakshashas.
As Almora is settled on a ridge the houses are cramped resulting in narrow passages or a galli between them; these are transformed into battlegrounds during Holi and are ideal for guerilla attacks on unsuspecting enemies. Warring parties or tolis of neighbouring colonies fund their operations – of buying colours and water balloons – by setting out with a dholak and performing songs and asking for donations. Holi celebrations – broadly classified as Khadi (standing), Baithaki (sitting) and Mahila Holi- are spread over many days where people assemble to sing songs and savour delectable dishes. Cooked using hill potatoes and peppered with local spices like jakhiya (Cleome viscose) and jambu (Allium stracheyi), Aloo ke Gutke is a common dish prepared during Holi along with gujiya (fried dumpling with roasted khoya and dry fruits). Bal Mithai (brown chocolate like fudge made from khoya and coated with sugar balls) and Singodi (flavoured khoya wrapped in oak leaves) are sweets that are a specialty of Almora – head to Khim Singh's shop in the bus station to satisfy your cravings for something sugary. Khechua is another khoya based sweet that is best enjoyed during cold winter evenings with a steaming cup of tea. And when it snows put some jaggery on a plate outside and once the snow settles on it enjoy this ice cream while pelting others with snow balls.
For a nature lover numerous hikes in the jungles around Almora are a perfect way to escape the bustle of the town and relish the tranquility offered by the endless forests of pine. Walk to the temple of Golu Devta, around 7-8kms from the town, and be befuddled by scribbled government stamp papers pinned alongside thousands of bells. People who have faced any sort of injustice leave an application in the temple and Golu, who was a King in Kumaon and was known for his fairness, dispenses his own justice; if you feel you have been vindicated you come back to the temple, remove your application and donate a bell instead. Take a stroll to Crank's Ridge and enjoy the unhindered views of the imposing Nanda Devi – she is the patron goddess of Uttarakhand and has a beautiful temple dedicated to her in Almora. Crank's ridge was a popular destination during the 60s and 70s for hippies traveling to India – a few of them stayed back so don't be surprised if you find seemingly foreign kids blabbering in a pahari accent. If you are searching for a place to feel the pulse of the lower Himalayas head to the temple of Kasar Devi nestled deep into the woods and get lost in your thoughts.
And if you feel exhausted wandering the hills return to the town, find a book and laze in the afternoon sun. Spice it up with Sana hua Nimbu - a dish prepared using a big lemon, curd, cannabis seeds (you read that right), radish and citrus fruits. Forget all your worries and revel in the beauty of the Himalayas, its culture and cuisine because once you witness the snowy peaks painted golden as the sun disappears behind the mountains you will never want to return to the maddening circus that our cities have become!