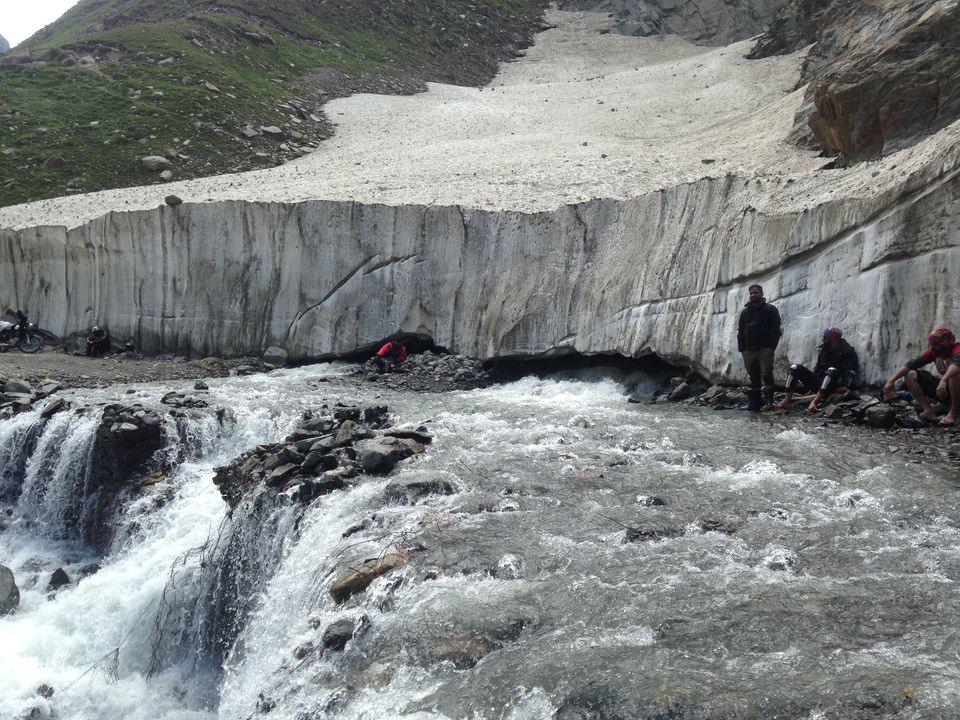 #Dhar – #Bairagarh – Sach Pass – #Killar – #Cherry – #Darcha – #Whisky Nala – #Leh – #Leh – #Leh – #Leh – #Mahe — Kaksang La – #Tso Moriri – #Sarchu – #Manali – #Patiala.
College friends united again for the incredible and the most adventurous journey to the toughest terrains and The Land of High Passes.
We did lot of preparations for this trip as the Sach Pass videos scares the shit out of you and in reality it was more than that. I dropped my bike twice on the way to Killar. My bike got 03 punctures on the way. First after crossing Baralacha La, second on the same day at top of Lachung La at 16000 ft. at around 19:00Hrs and last on the way to Tso-Moriri. And our dear friend Aman who made every body laugh and sometimes irritate met with an unfortunate accident (shoulder and rib fracture) and spent 03 months on the bed.
The most amazing part – While on the bed, he was discussing with me the next year plans. I told him that you first heal your bones and then we will discuss. He replied "I still have 364 full bones left." Hats off to the spirit.
We were all touched by Bairagarh beauty, we did the toughest route and toughest Sach Pass, stayed at the most beautiful Cherry Bungalow, have the most relaxing time in Leh- we just ate, enjoyed and slept for continuously 03 days like a spoiled brat, learned how to properly fix a puncture in the shortest time (fixing bullet puncture not an easy job esp. in cold), witnessed two beautiful hidden lakes, rode on the highest pass (for us) Kaksang La (Actual height- 17,842 ft.) between Mahe (40km, 4,200m) and Chushul which is more than my previous Chang La and Khardung La, we had many beautiful moments, awe-inspiring landscape, one of a kind journey and an adventure that you cannot beat.