It was our day 10th in Ladakh and in morning we left Diskit monastery where we stayed last night. Our next destination was Pangong tso and we were quiet excited for it.
The road between Nubra Valley to Pangong is now operational and it is in good condition except few patched which can chill up your spine. Distance is 230 km and it going to be 6 hrs drive.
Journey toward Pangong is the most beautiful I feel and frankly I have further words for but I can show you how it looks like (check video for it) and still strongly say, no camera can capture the real essence. You have to come here to experience these roads.
In between we also filled our car tank with fuel just to empty the plastic can which was giving un-comfort from the morning.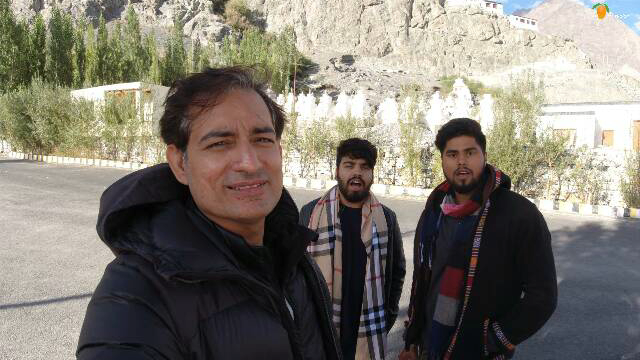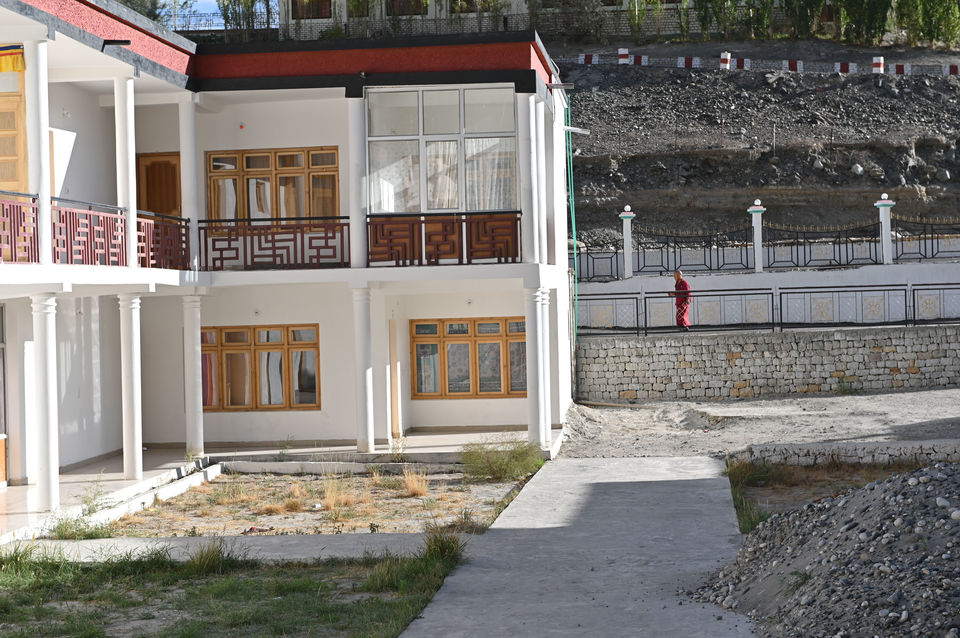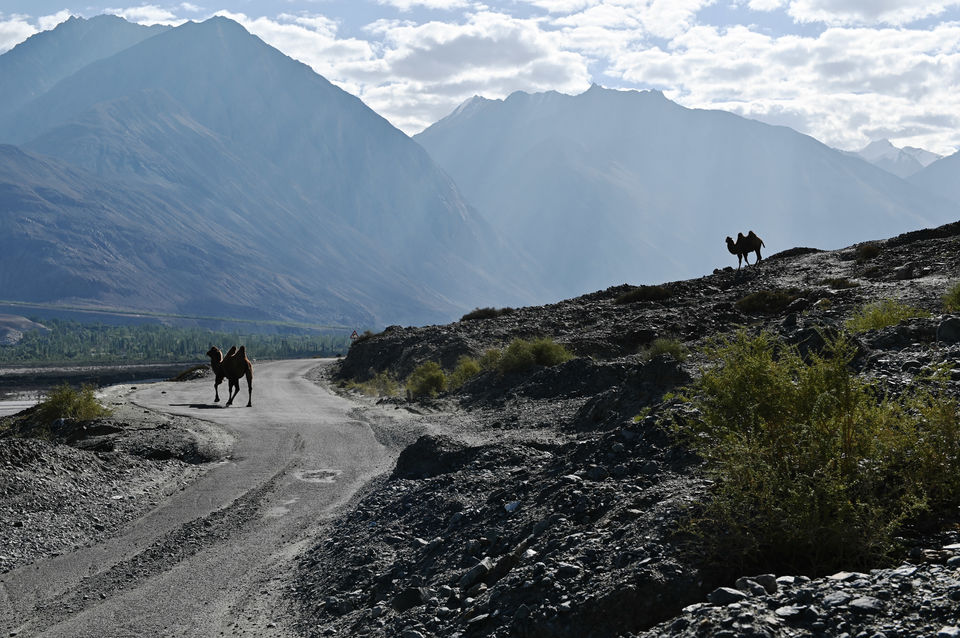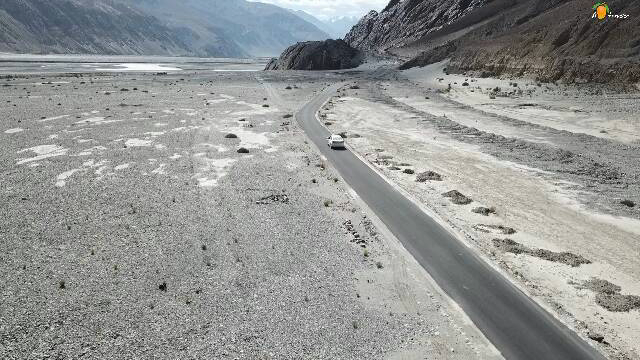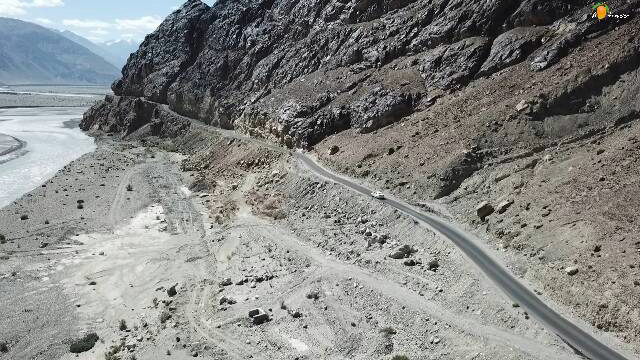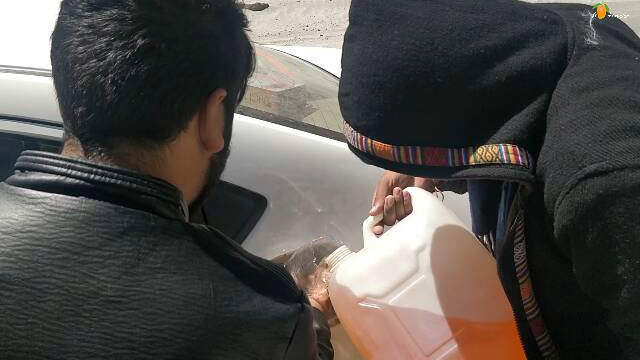 You know I have no problem with bad patches but whenever I encounter the hippie streams on road, everytime I skipped one or two heart beats and then come the monstrous of all which made me remember the Bharatpur Nala. It was the second time in this whole trip I get afraid to cross the patch. But have no other option, no other way, so we all crossed our hearts and with the blessings of almighty we crossed it (you have to watch the video for it).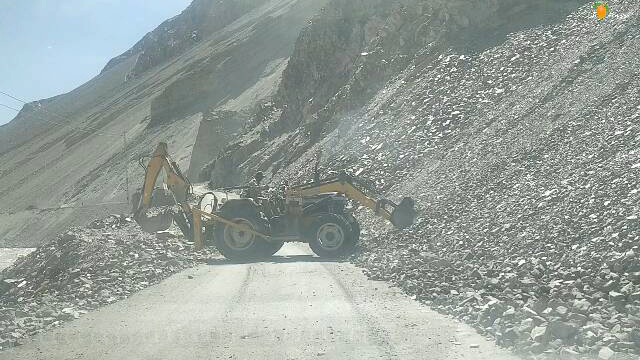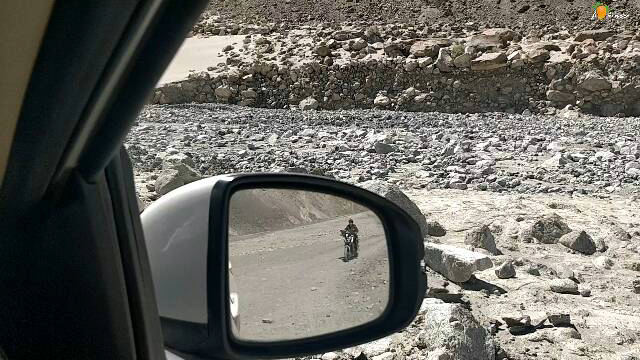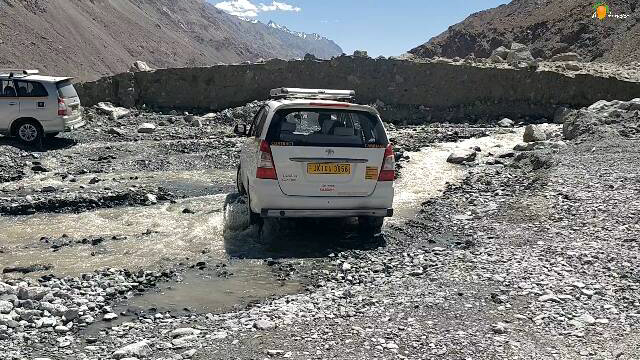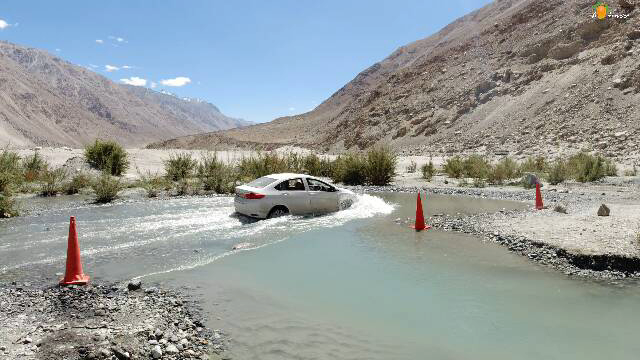 Just after this Devilish patch, we got to see a patch of Heaven too. We stopped at this unknown site for a little time. Kuldip was happy by making his long exposure shot while Puneet and I enjoyed our drone flight. Around 1.30 pm we reached to Tangtse where we had our lunch.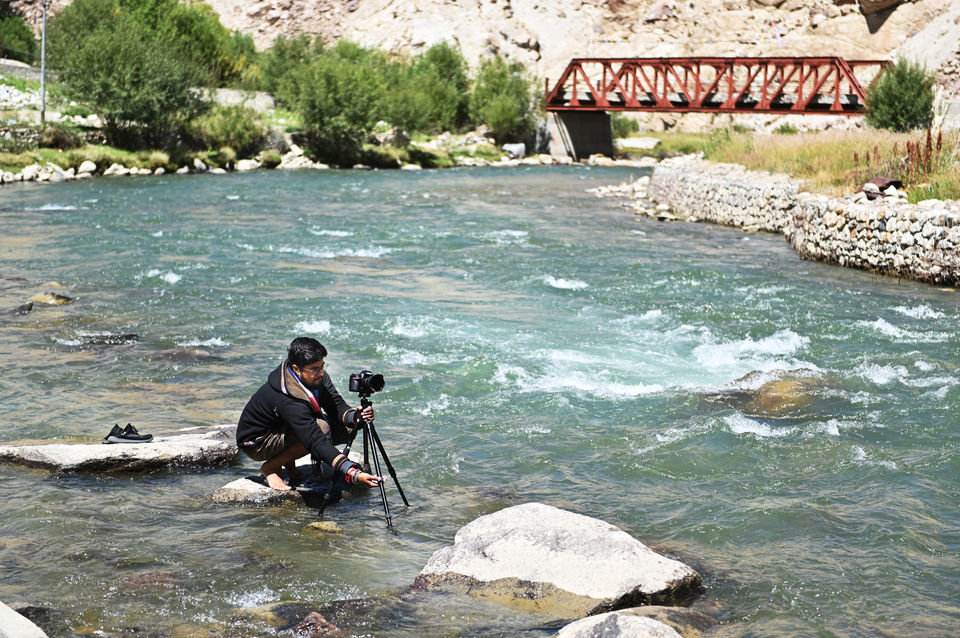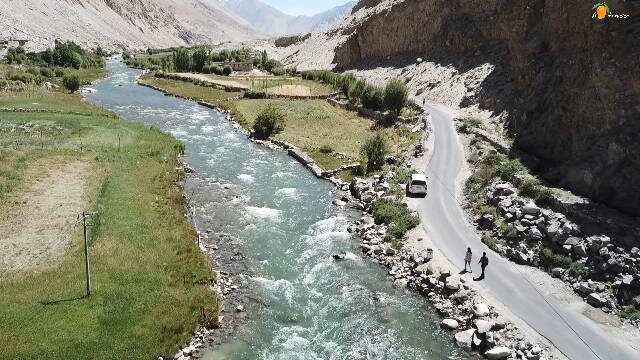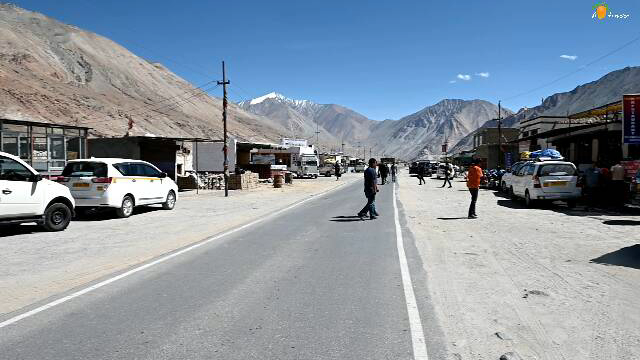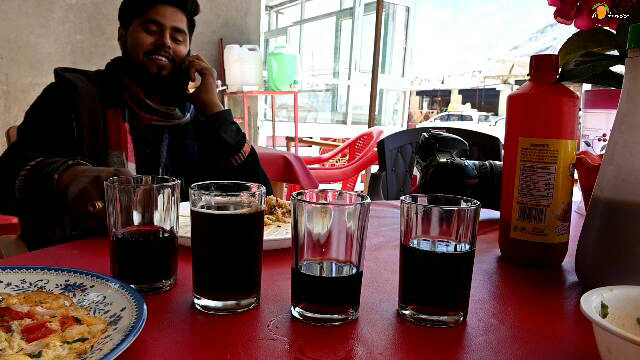 From Tangtse it took us almost one and half hr to see the first glimpse of Pangong Lake. At first there was "sudden silence in the car and then when our mind came back to action. We all just said one word "Wow".
We quickly booked a tent for us (that's the easy option). The cost can vary from 1000/- to 5000/- depending upon the comforts you need. There is no electricity here after 8 or 9 pm, so charge your phones/camera before it.
After booking we straight away went to pangong lake as we don't want to miss evening here.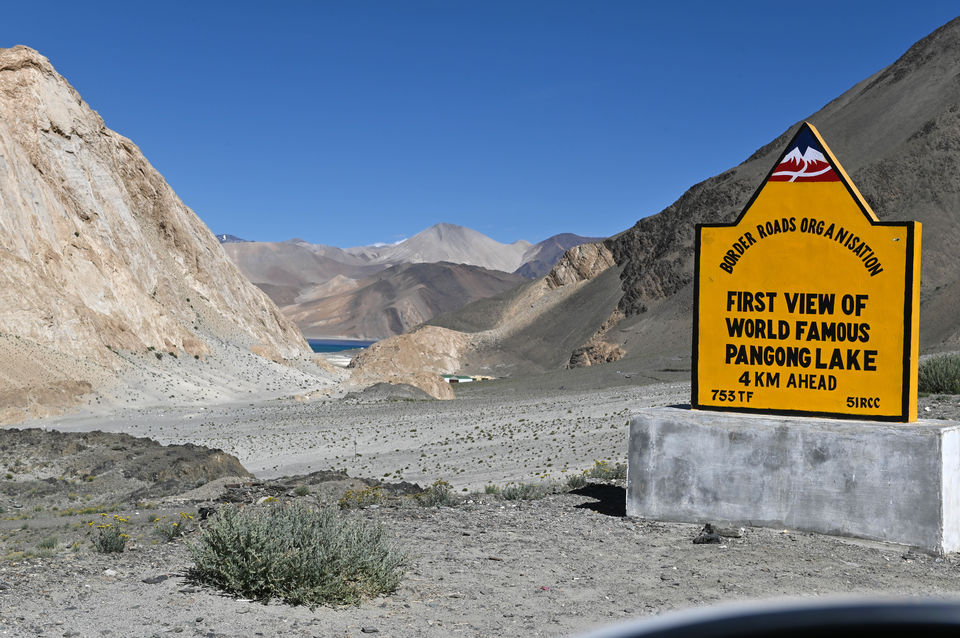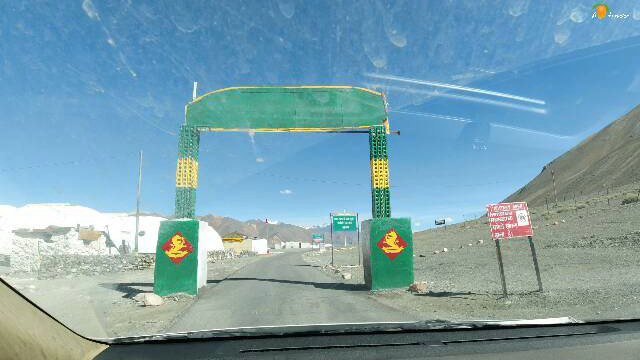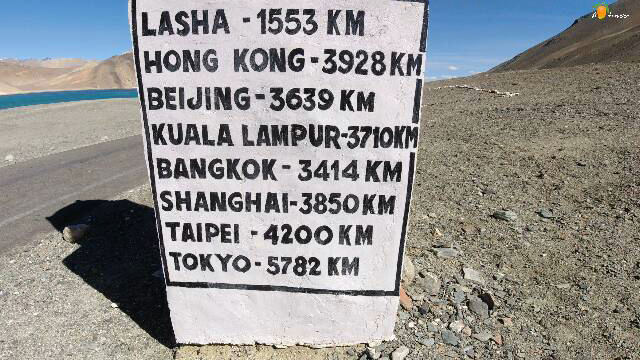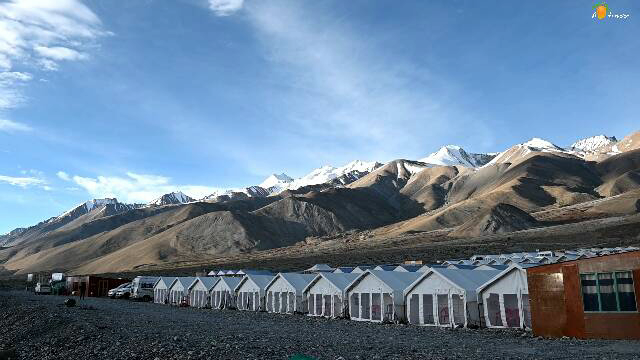 You know there are places on this planet, when you visit them with open heart, they can bring you back to your origin. Pangong lake is one such location. I feel one can spend hours of contemplation here and still not get tired of its beauty.
It is situated at the height of 4350 meters above sea level and this natural wonder is the world highest saltwater lake. It came into limelight because of the Hindi film "3 Idiots" and lot of tourist came to this place now a days and for such tourist lot of activities local people had arranged. One need to pay Rs. 100-500/- to have photos with butts, scooter and water tanks which are kept there and everything is inspired from the same movie.
You can also do Yak ride here and bargain as much as you can. There is no fix price here.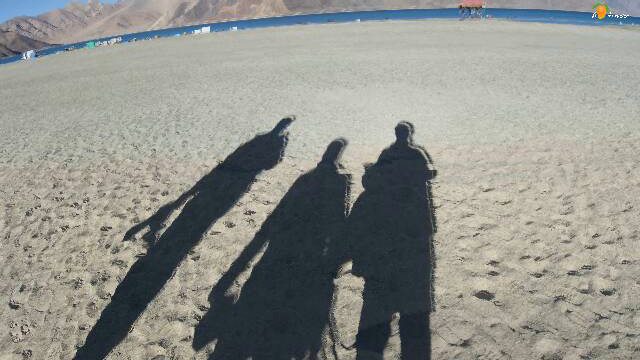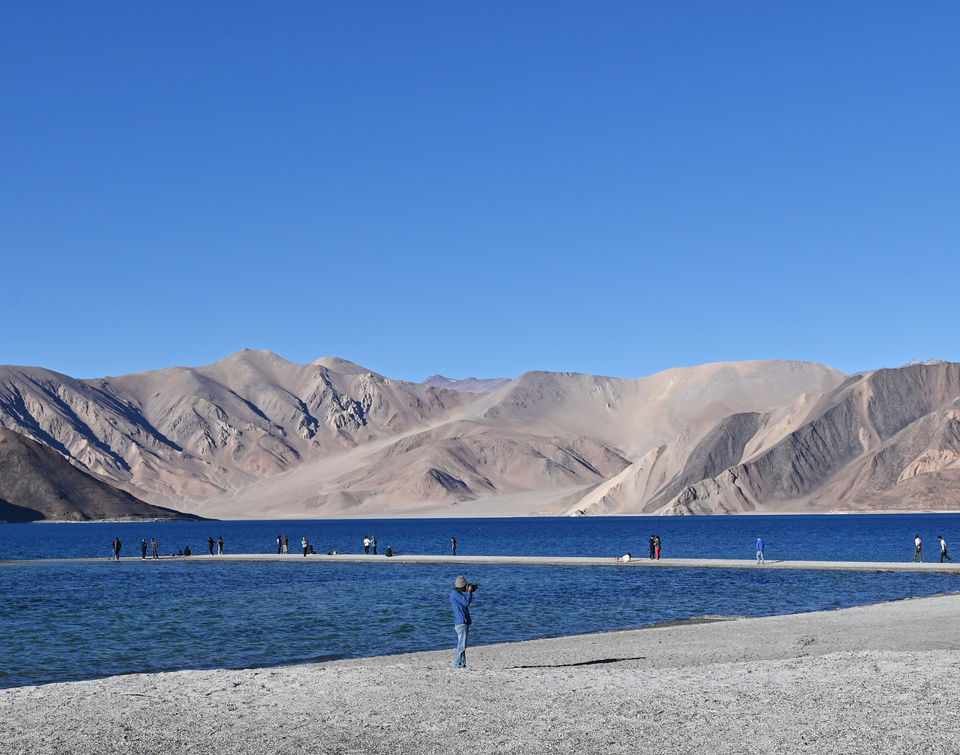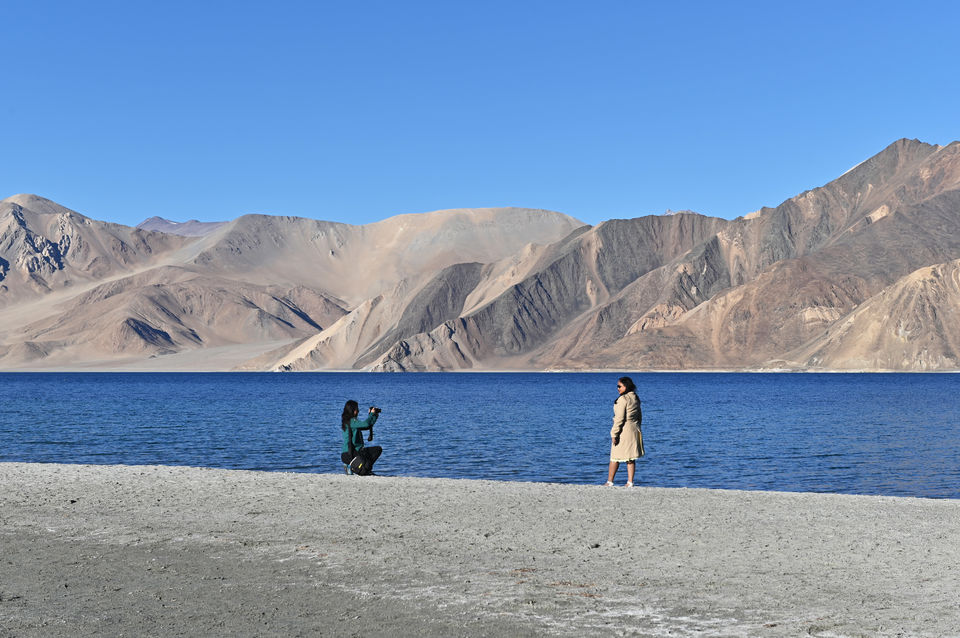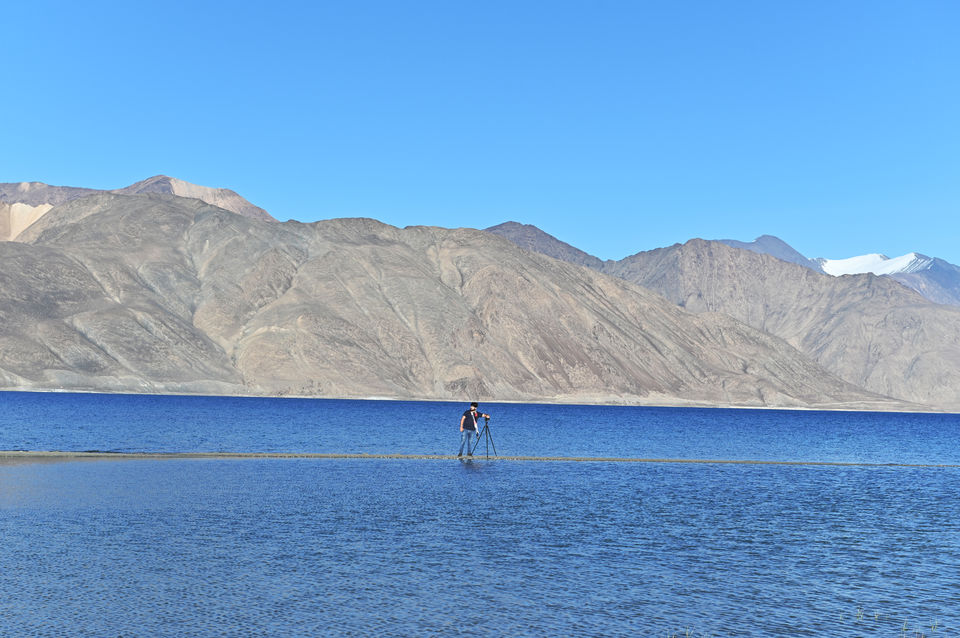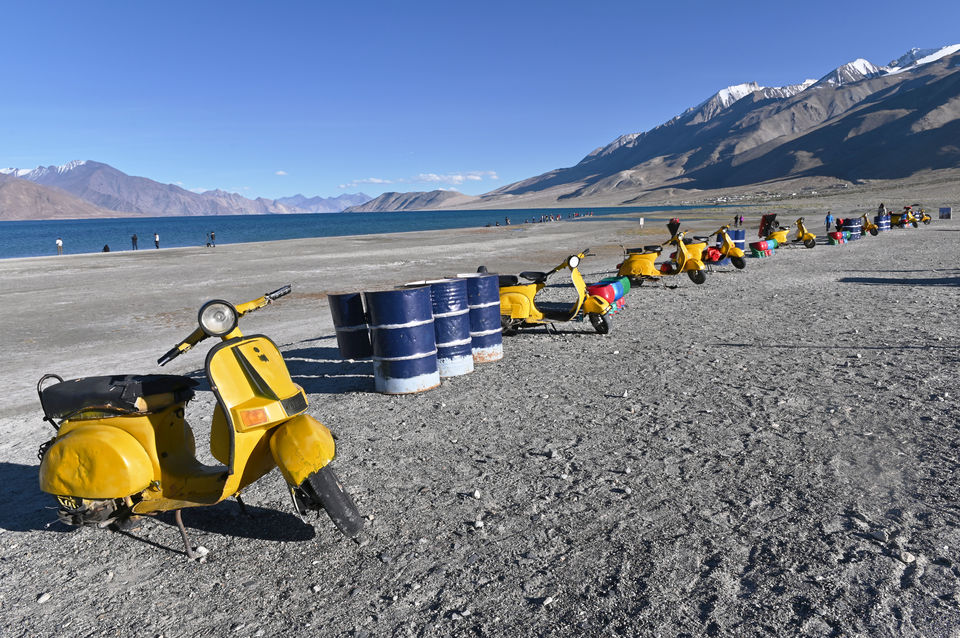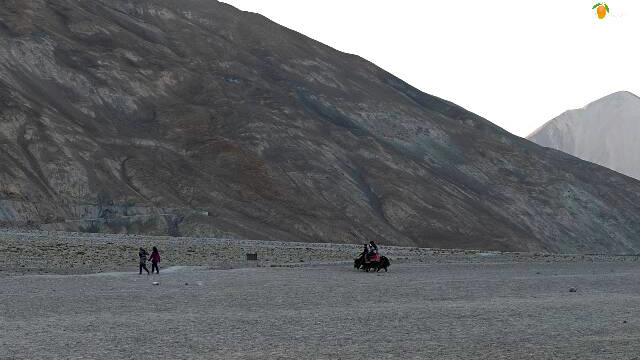 And as tourism is increasing in this ecologically fragile area, there getting more chances to getting swamped with trash. so I have a very sincere request to all the tourist and travelers - try not to dump plastic bottles, food packets right at the periphery of the lake and try to take all such waste with you, the way we had done. Yes we took all plastic waste with us in our car and infact we brought them all the way back to Agra. I hope everybody who go to such places is this much educated and this is not just for pangong but apply this to wherever you go. This our planet our home. We don't have any other option.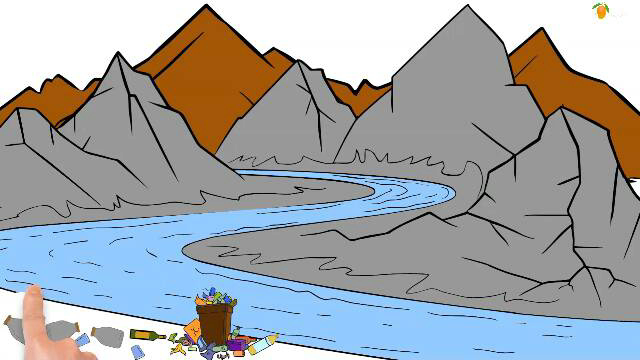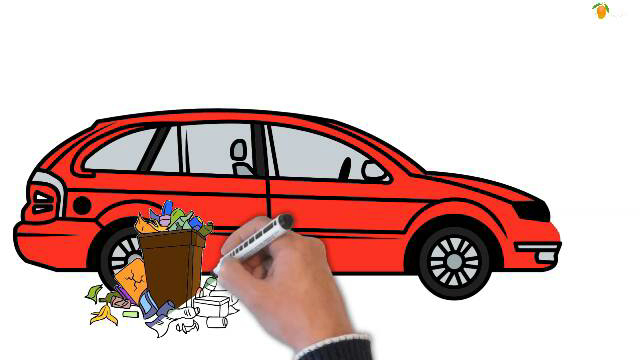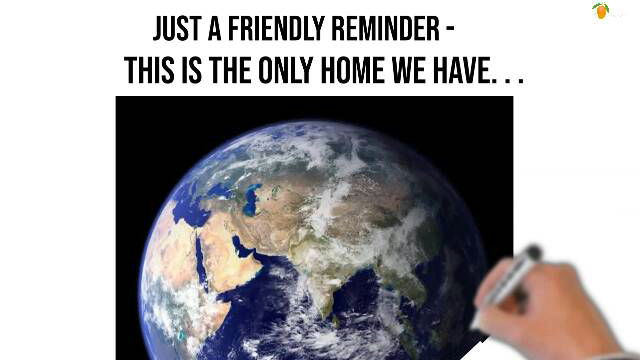 Coming back to Pangong evening which was incredibly beautiful due to the hues in the sky and as the Sun goes down, the shadow of Pangong mountain range engulf the lake, it was all so mystical.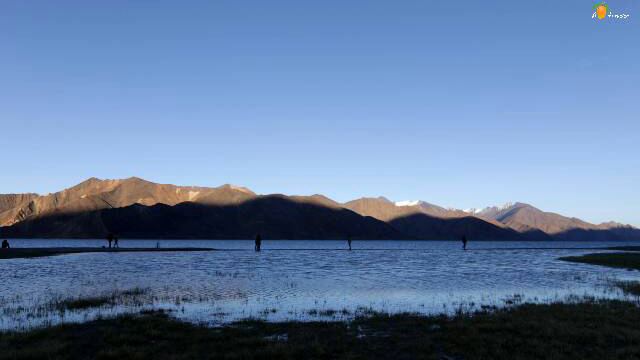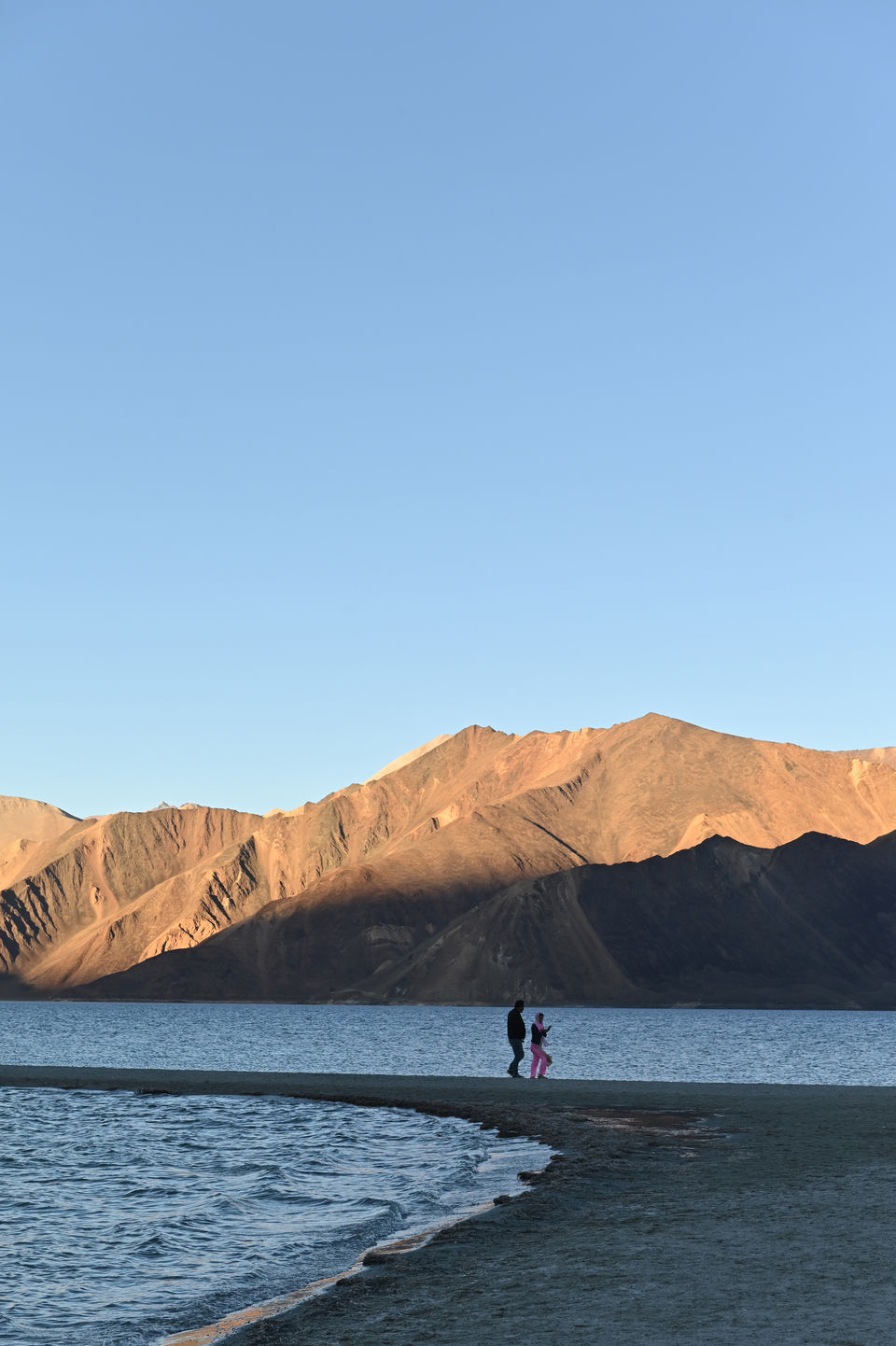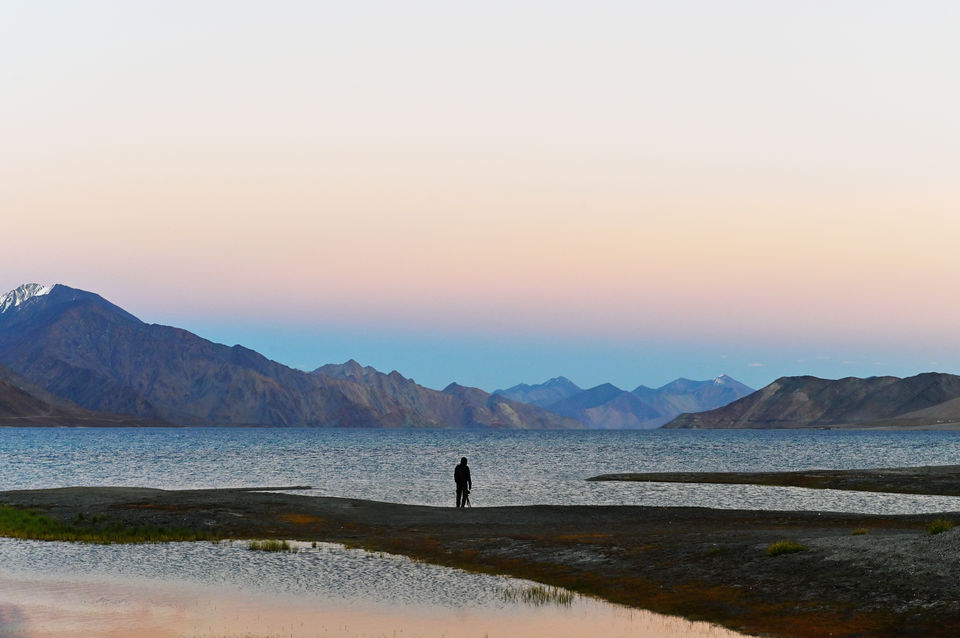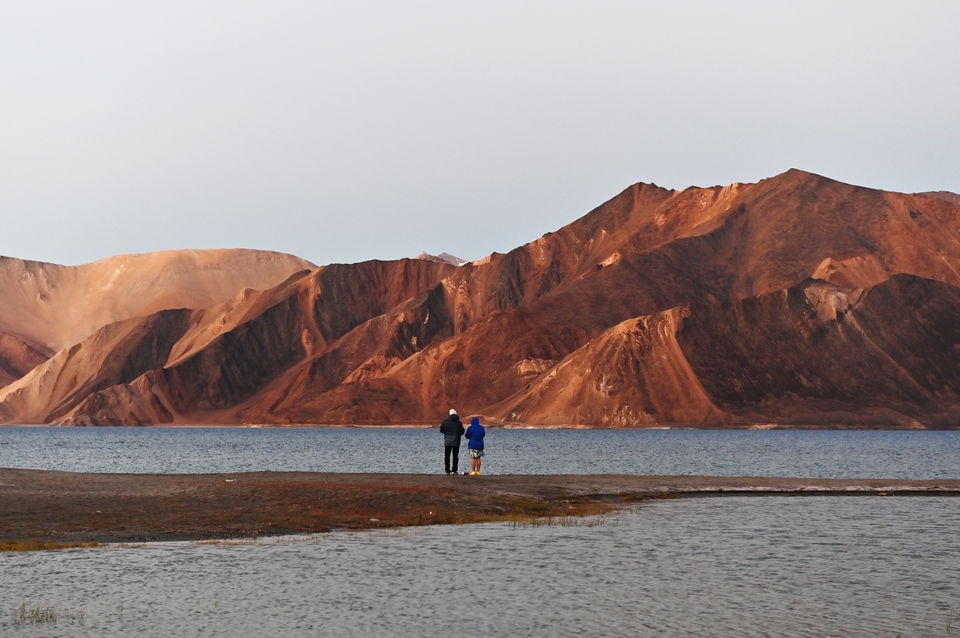 And since the sky was clear, how can we miss to shoot our milky way and to create a star trails photo. Still wondering how we make star tails photos. Click this link.
We slept quite early here, all of us were tired...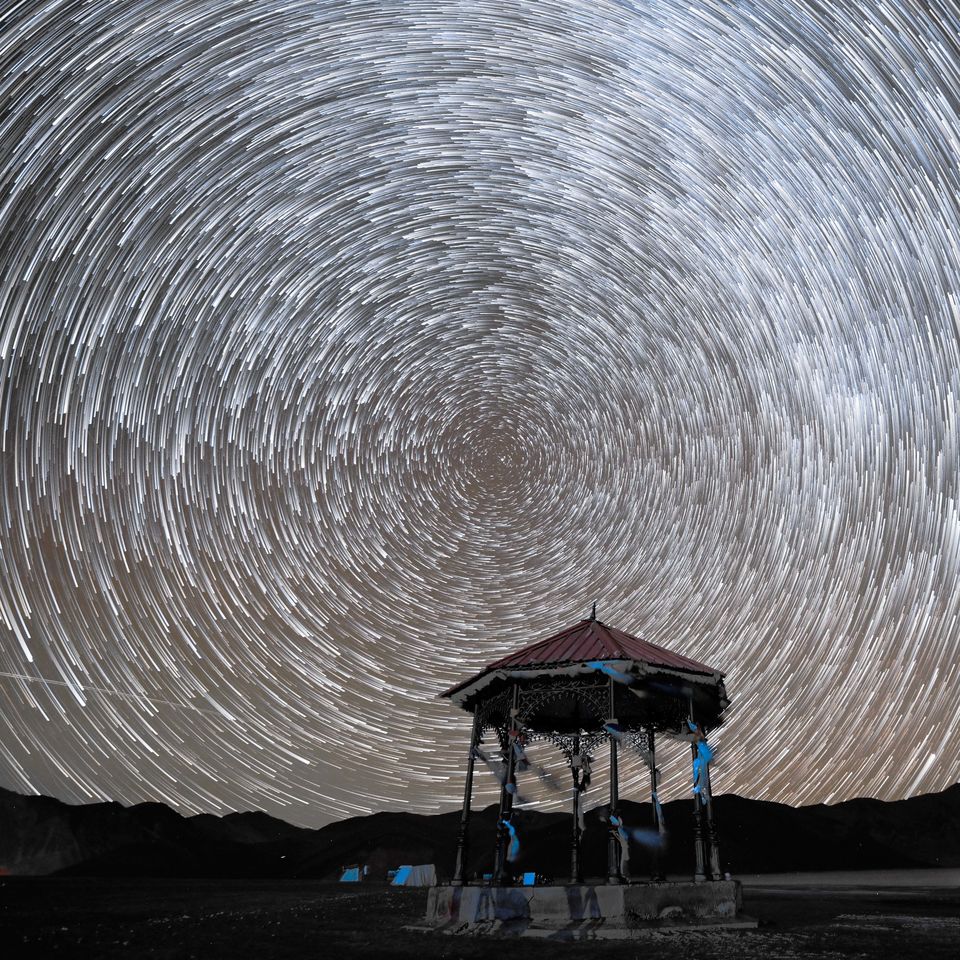 So I have shown you afternoon, then evening and now let me show you the morning of Pangong lake. It was our day 11th and we had seen the most beautiful morning in ladakh so far. We did lot of drone recording here which you can see in video.
I wished to stay here for another day but as a mango traveler, I have to move further.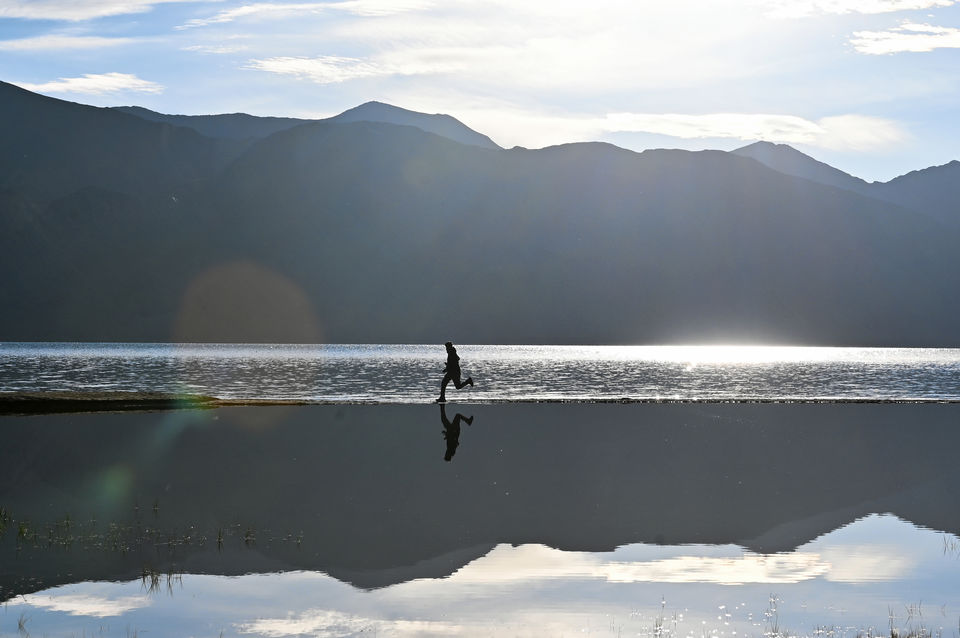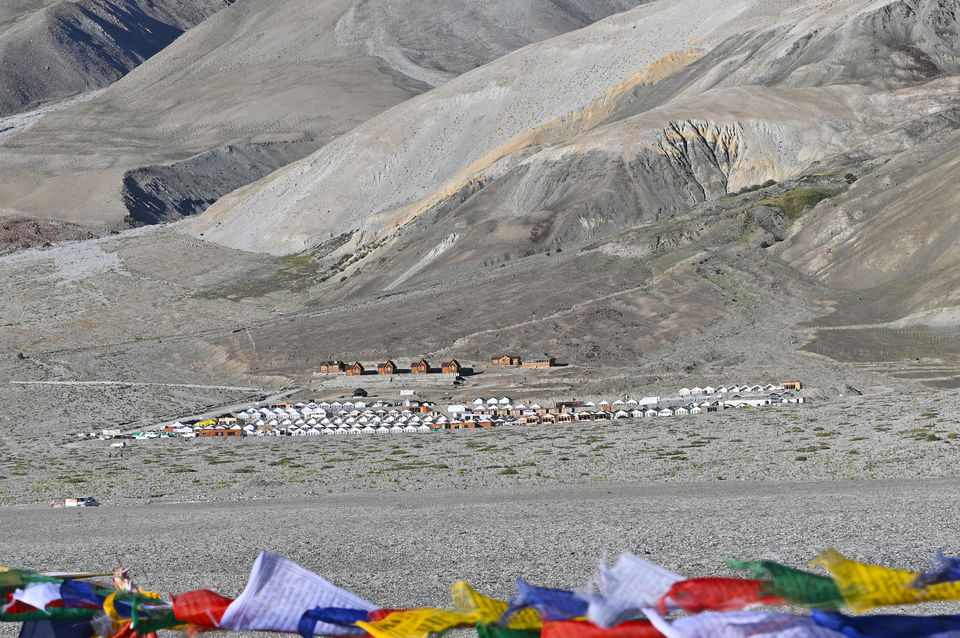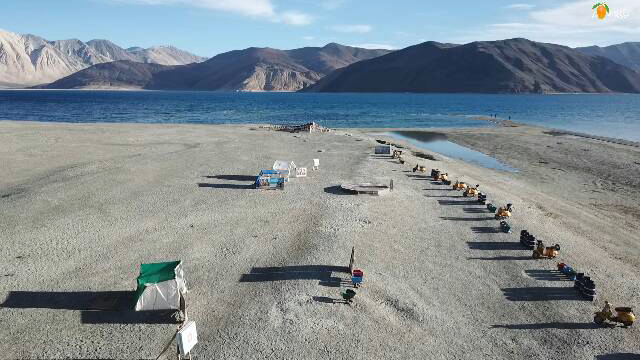 So this is all about of our Day 10 & 11th morning at Pangong. I hope you liked the video and content of this blog. If you still need any information, just msg. me at Insta or Fb. I'll be glad to help you. And plz do subscribe my youtube channel. In next chapter will take you all to Hanle. Until then, have a wonderful time.
Message -
* Please don't litter. The more we keep clean our countries the more we enjoy it.
* Avoid using Plastic bags and bottles. Make awareness to your friend circle as well.