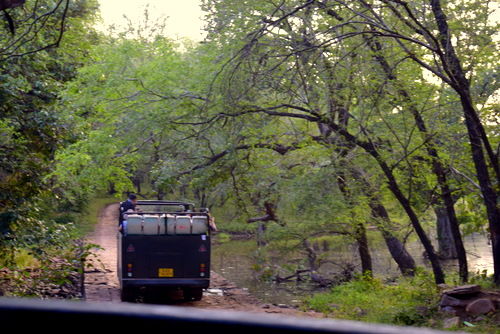 My feet were itchy, my last trip was in June and it was September now. It was an indication that they would have to soon land in an unknown territory. I was initially planning a trip to Pondicherry with my parents, but we cancelled on it, as we have to save for something else. While Pondicherry remains on the list of places to visit, I had to think of a place nearby that would not burn a hole in our pocket.
I have never been on a wild life safari. Whenever I have considered national parks earlier, it was time of the year when they are closed. A quick internet search revealed that Ranthambore opens in the 1st week of October. Moreover, between Corbett and Ranthambore (both near to Delhi), the latter is more famous for Tiger sightings. Now, one could easily drive to Ranthambore, but we chose to travel by train. There are few options of trains from Delhi to Sawai Madhopur and travel time is 5-6 hours. Unlike Corbett, Ranthambore does not have hotels/resorts within the park. However, I wanted to have a jungle experience, and Tripadvisor came to the rescue once again. In fact, there is a list of hotels on www.ranthamborenationalpark.com, I picked hotels from this site and read reviews on Tripadvisor to finalize.
I booked train tickets, hotels and then safari. I actually delayed booking the safari. I was busy with some other developments in my professional life, so I did not search much about the safari. It is only when I reached our destination, I realized that how important it is to book a safari as early as possible. Ranthambore National Park is huge and is thus divided into 10 zones for people to visit. It is a common belief that probability of sighting a Tiger is higher in zones 1 to 5. And, earlier you book, better chances of you landing up in these zones. One could book either a jeep (shared by 5 people) or a canter (14-17 people). If you book through an agent, jeep costs 1500 per person while canter costs 900 per person. The other option is to reach Ranthambore and stand in queues for current safari booking. This is cheaper but people usually prefer booking beforehand. I did book ahead of our trip but not early enough to land in one of the prime zones.
Before I begin my day-by-day travelogue, an important question for you all: Do you guys travel with your parents? Do you ensure that they get a break from their monotonous life too? I am lucky that my parents like to travel, so it does not require much of convincing. Maybe, I got my travel genes from them and I have taken that interest to another level. When we were kids, my parents tried that my brother and I get to travel (either through school trips or as a family trip) and now I ensure that the tradition prevails. We, of course had an advantage as our mum is a school teacher.
Day 1:
We take a 7 am train and reach Sawai Madhopur by 1 in the noon. Our resort, Tiger Moon, is around 12 kms away. There is an option to take a taxi or auto. Auto charges 250-300 bucks and taxi charges 500 bucks. Tiger Moon, with variety of flora has a forest feel to it. Sometimes in the night, a leopard might give you a visit in the resort. Machli, the famous tigress, which died recently, has even swum in the pool of Tiger Moon.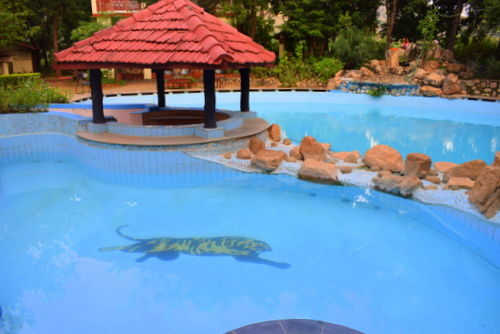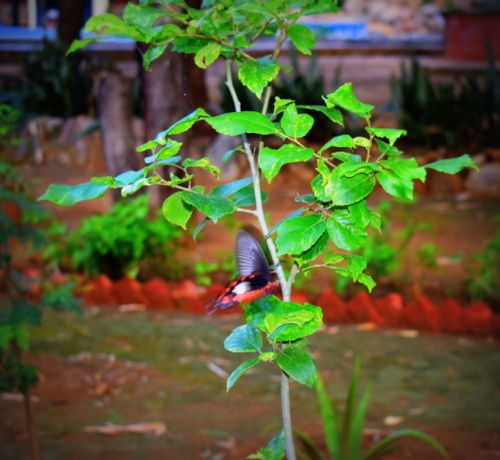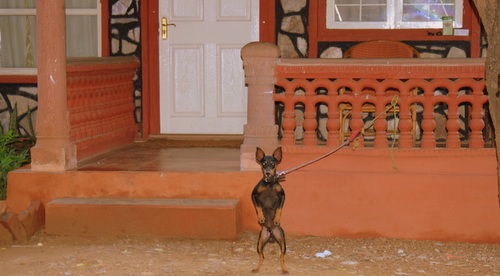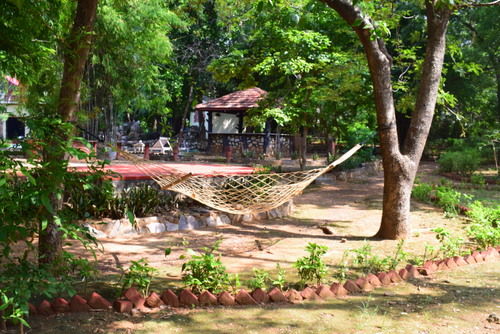 We had no plans for sightseeing on our 1st day. Our resort was pretty good and all we wanted was to relax and laze around. Tiger moon goes a step ahead to ensure that one feels close to that nature, it does not provide wifi or TV. Yes, you read it right, no TV. My mum was disappointed; she would miss the season finale of 24! However, the hotel gives you a plethora of indoor games as options. We spent the evening playing carom, ludo, snakes and ladders and antaskshari. I played these games with my Mum-Dad after ages. It was an evening full of nostalgia. Now, let me tell you my dad loves to cheat in games and he is a smart cheater. So, rather than concentrating on our moves in the game, my mum and I direct our attention to his moves. Moreover, like a kid, if he were losing, he would make sure to spoil the game. So, if a snake bites him, I am talking about the game not the real ones. Apparently, there were a few found in our resort the previous night. So, if a snake bites him, he would discontinue and scatter all the pieces on the board. We fought and laughed a lot. It was a good family time far away from the social and artificial world.
Another good thing about hotel packages in Ranthambore is that they are inclusive of all meals. Even morning and evening tea/coffee are included. Rajasthan is famous for its food, and the hotel made sure to offer the taste of Rajasthan but in a bit bland way to cater to foreigners as well.
Day 2:
We had an early morning safari. Canter had come to pick us up at 6:30 am, and we were all set and eager to sight a Tiger. As I mentioned earlier, we were not lucky enough to get into zones 1-5. Our morning safari led us to Zone 6. It was farther off from the main zones. As we moved deep into the zone, it started sinking in that it was more of a hill than a dense jungle. I had a completely different picture in mind. We did spot Deers in abundance but no luck with Tiger or any other wild animal. Even the guide in our safari did not seem interested to talk about the history of the park. All of us in our safari were disappointed, and to add to our misery a co passenger said that they saw a Tiger yesterday in zone 8. Everyone bombarded them with questions, "When?", "Morning or Evening?", "But zone 8, really?", "Can you show us pictures?" and etc etc. This became the only interesting thing about our safari.