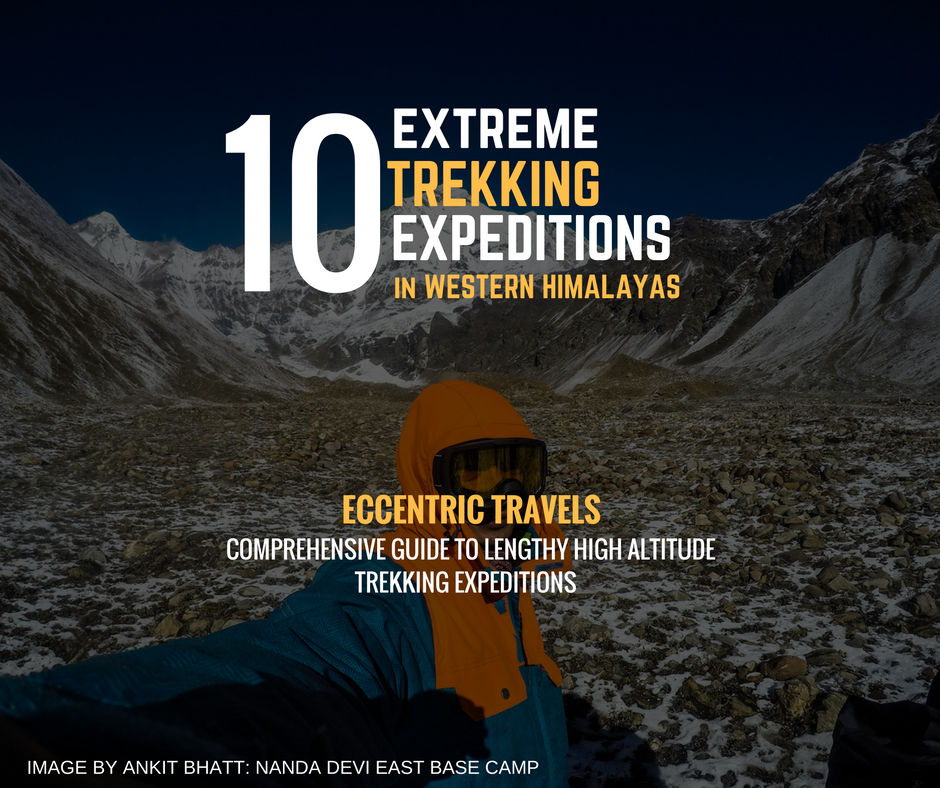 E-guide Download Link: http://bit.ly/2eZ1v1d
The Guide Takes you through the Trekking Routes in the Western Himalayas which consist of three states, Uttarakhand, Himachal Pradesh and Jammu and Kashmir. The Entire Himalayan Range is formed by Parallel Range of Mountains each receding in height from North to South.The Northern Most Range in India is the Great Himalayan Range which flows across the Jammu and Kashmir to the south West of Uttarakhand. To the North of Great Himalayan Range is the Trans Himalayas which comprise the Ladakh Range, Pangong Range and Zanskar Range and Karakoram Range.To the South of the Great Himalayan Range is the Pir Panjal Range running from Kashmir to Kully Valley.
To the South of Pir Panjal is the Dhauladhar which is encountered from Mcleodgunj and Dharamshala Region. The Southernmost Range to the Great Himalayan Range is The Shivaliks. Shivaliks is much Lower in Altitude than the other ranges in Western Himalayas.This range in to the southern part of Great Himalayan Range sees the monsoon and receive heavy rainfall and snow as compared to the northern part of the divide.This can be clearly witnessed with the diverse landscape of north and south divide.
This Guide is designed to help a you decide Long and treacherous Expeditions in Western Himalayas. Upon Selection go to the individual pages and complete your decision by studying the key points mentioned on the Red Box. the Duration, season, level of difficulty and maximum elevation are key factors of decision making..
E-guide Download Link: http://bit.ly/2eZ1v1d
The Guide Features: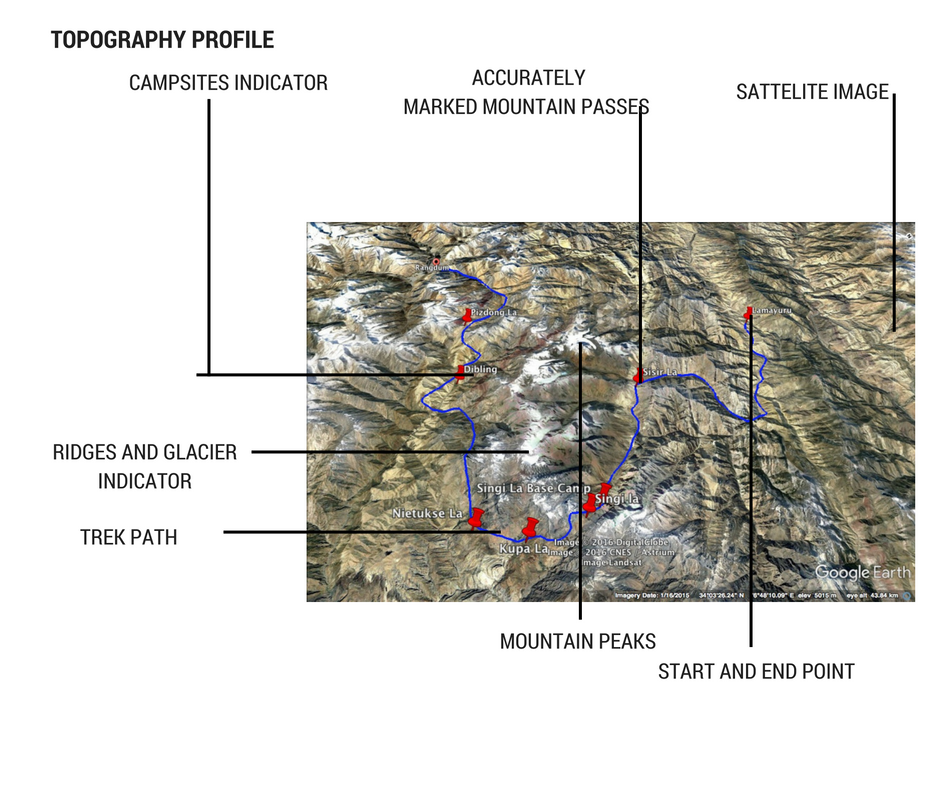 1- Topography Profile
2- 3d Trek paths
3- Accurately Marked Mountain passes and Glaciers
4- Campsites
5- Surrounding Landscape and Mountain Peaks
6- Distance chart
7- Elevation Chart
8- Quick Look
9- Essentials
10- Must know (Acclimatisation, safety and first time trekkers guide)
Its an e-guide and is a part of Larger Project giving you access to 200 Treks in Inner Himalayas, it will be launched as a guide book in coming Months.
Thanks , Hope you like it.