It was our day 14th when left Tso moriri lake and this means we are returning back and our final destination was Sarchu. My heart was very heavy and I don't know when I coming to this part world again.
For Sarchu we took turn from Sumdo Village and roads were still not good until we crossed Tso kar lake.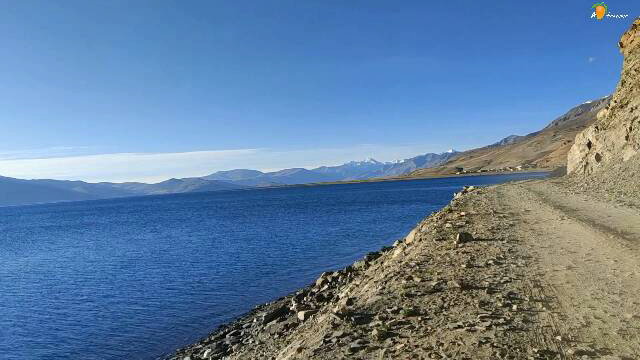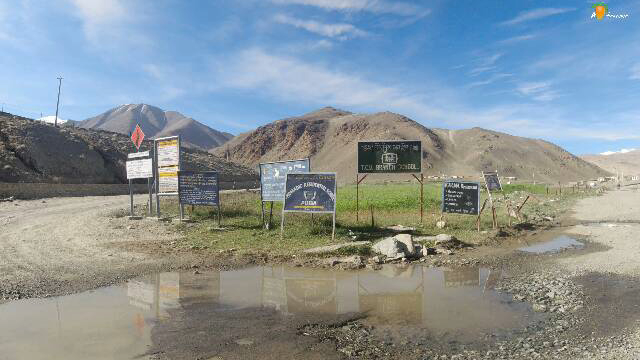 Tso kar is a salt water lake and it was important source of salt which nomad used to export to Tibet. Road is very well maintained if you are coming from Leh to this place. There is a small village here called Thukjey along with a monastery. A pretty good accommodation facility one can find here.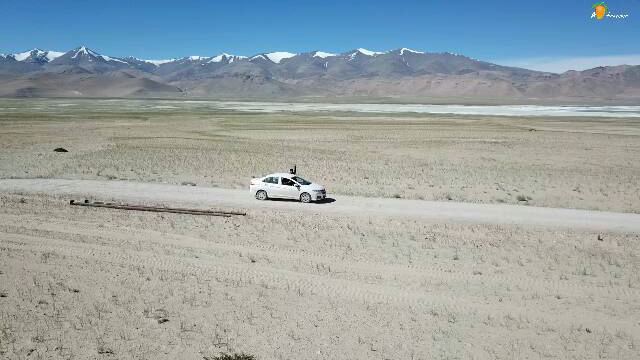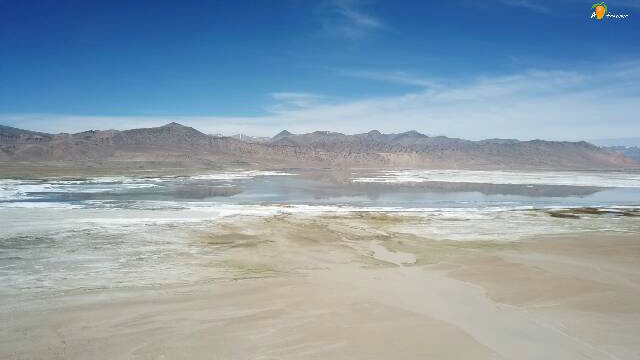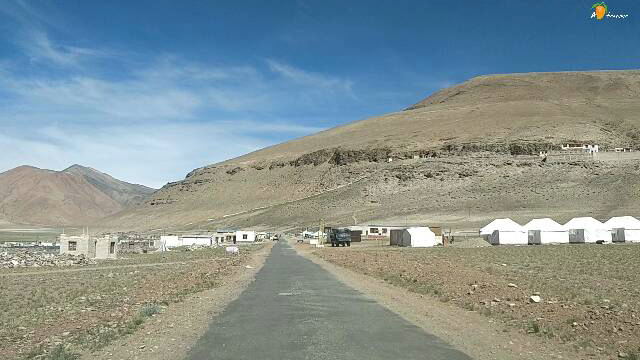 We took turn from Pang-Dibering intersection point and came to the stunning landscape of moore plains, which we saw on our day 3 with heavy headache. But today, all is well and we were enjoying our ride. But our pleasure was for a small time when we saw an accident. It seems accident happened like 2-3 hrs ago or may be less and Car indicators were blinking. Later in news when we reached to Agra, we found a family died in some accident in ladakh. May be it was this one.
You see ladakh is beautiful. Roads are tempting. They can give you adrenaline rush in your blood. But please drive slowly here, enjoy the ride, somebody must be waiting for you in home.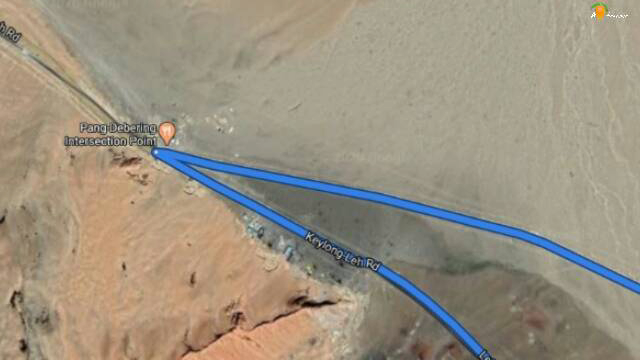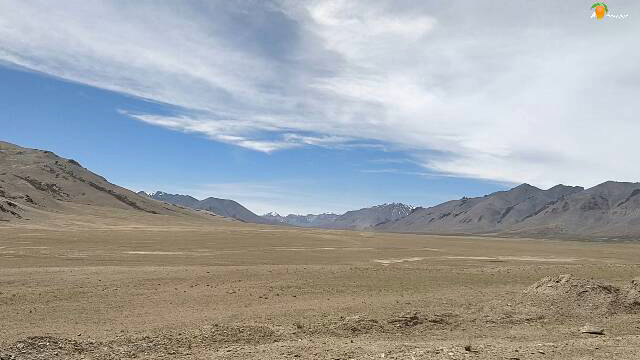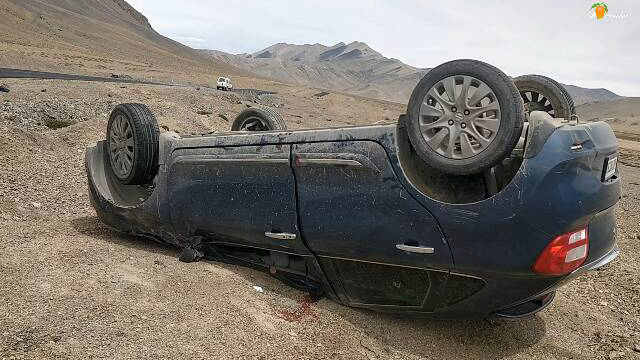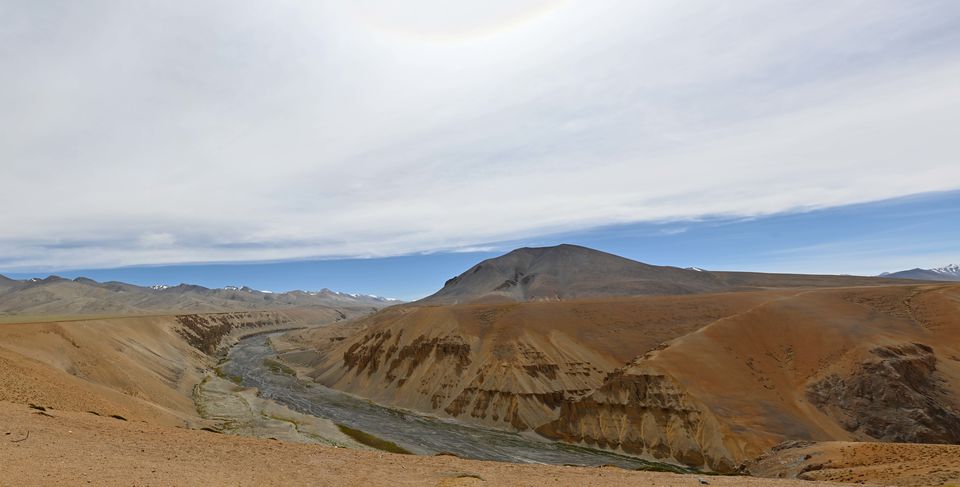 Anyway our journey continued and in afternoon we stopped at Pang to have our lunch.
We crossed Lachungla, Nakeela top and then Gata loops and without stopping anywhere reached to Sarchu which is at the height of 4290 meters above sea level.
There are camping sites with basic necessities and they were almost on verge to close down as winters already knocking the doors. We booked a camp and straight away went to see the Tsarap chu river for which we actually planned to stay.
There was strong wind when we came outside our camp and I was having breathing problem here. I mean nowhere in Ladakh I was having this problem the way I had here and same was the case with Kuldip. Puneet remained in the camp and preferred to rest.
Sarchu was indeed very cold.
We went to see the Tsarap chu river which had cut down the land in its own astonishing way. We could not able to stand much in open as wind was very chilly and harsh and we both too came back to our tent.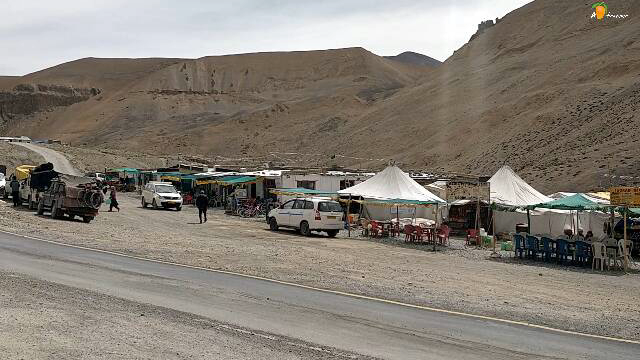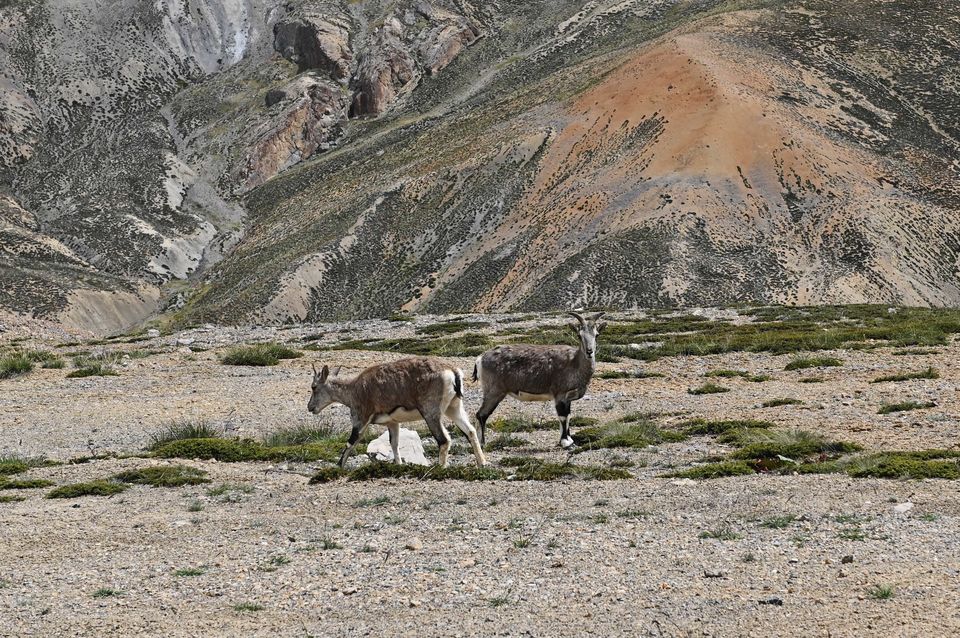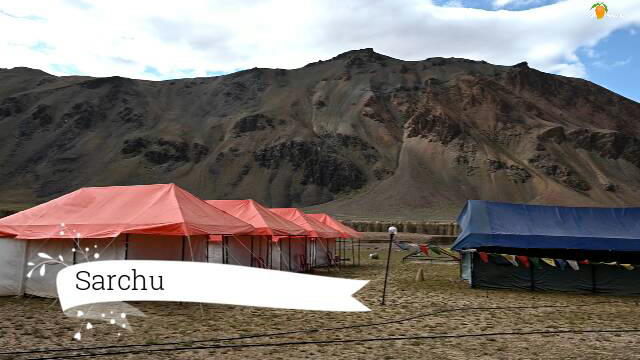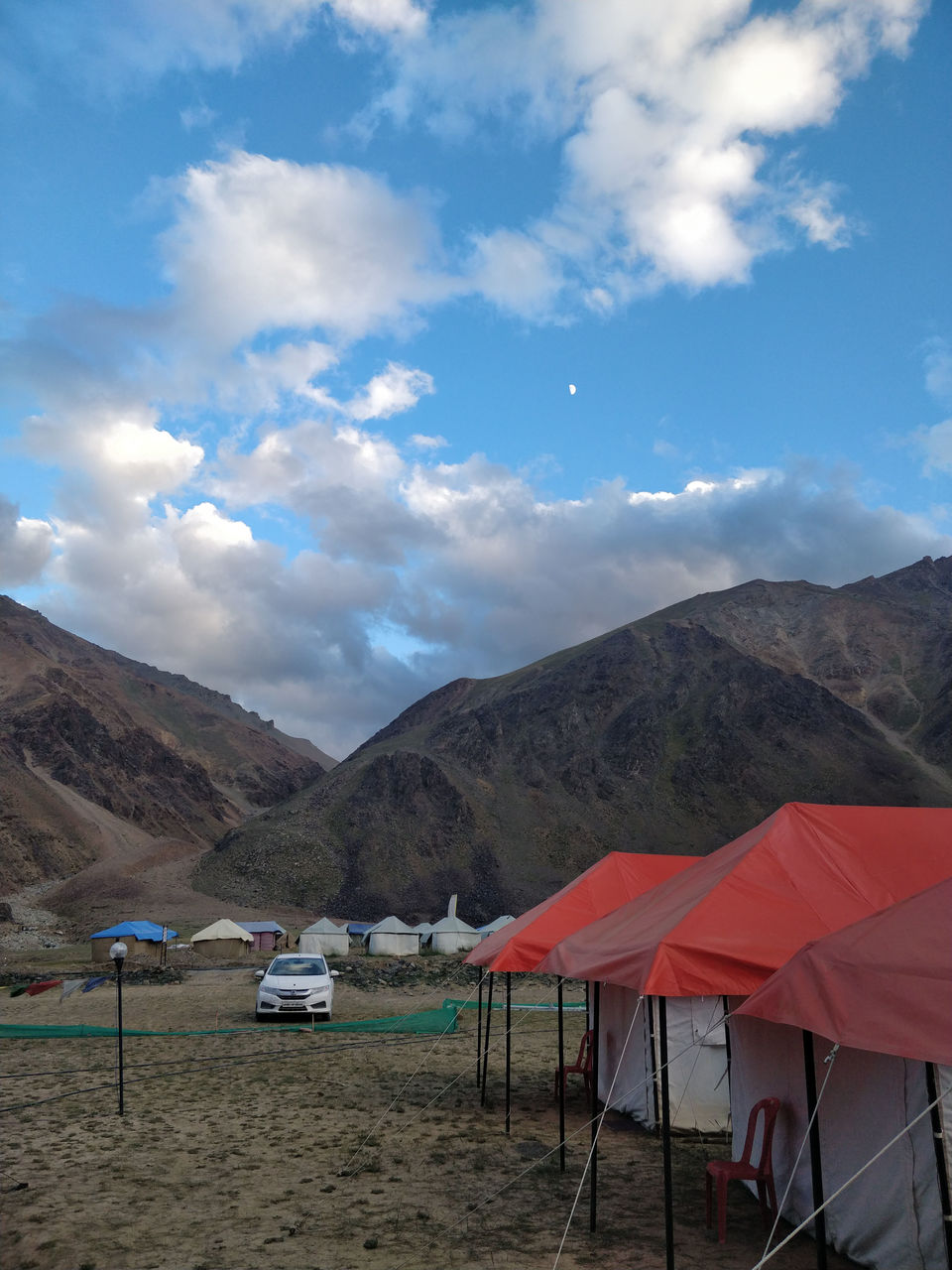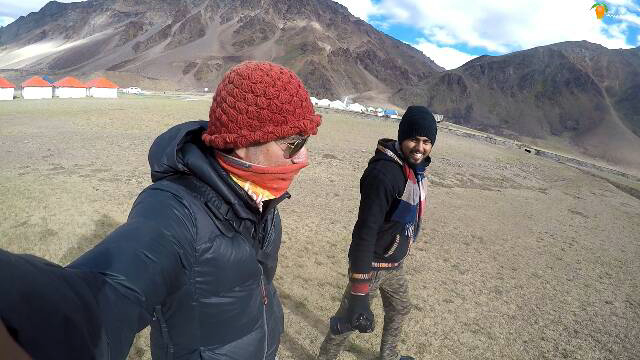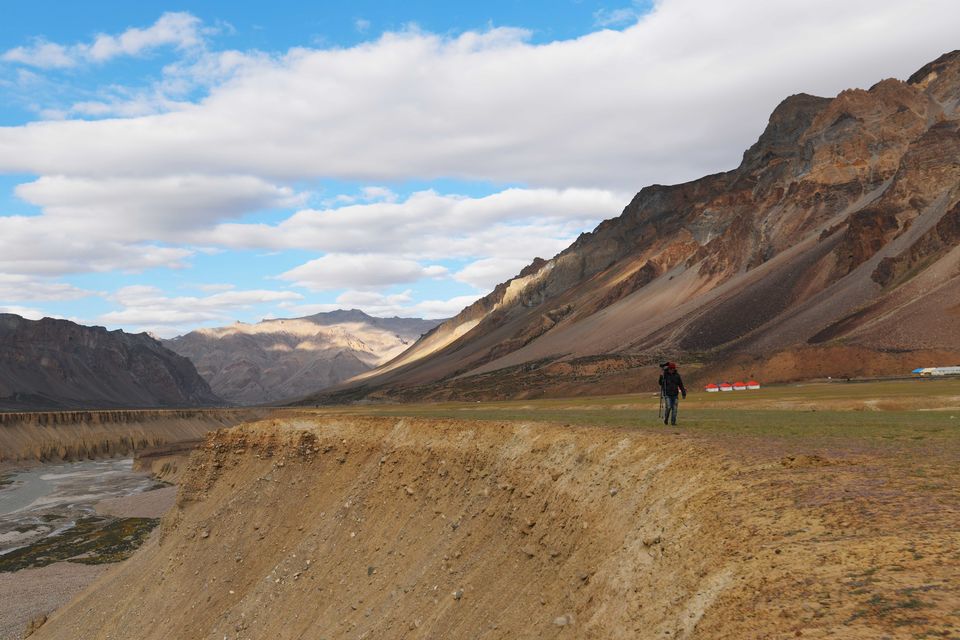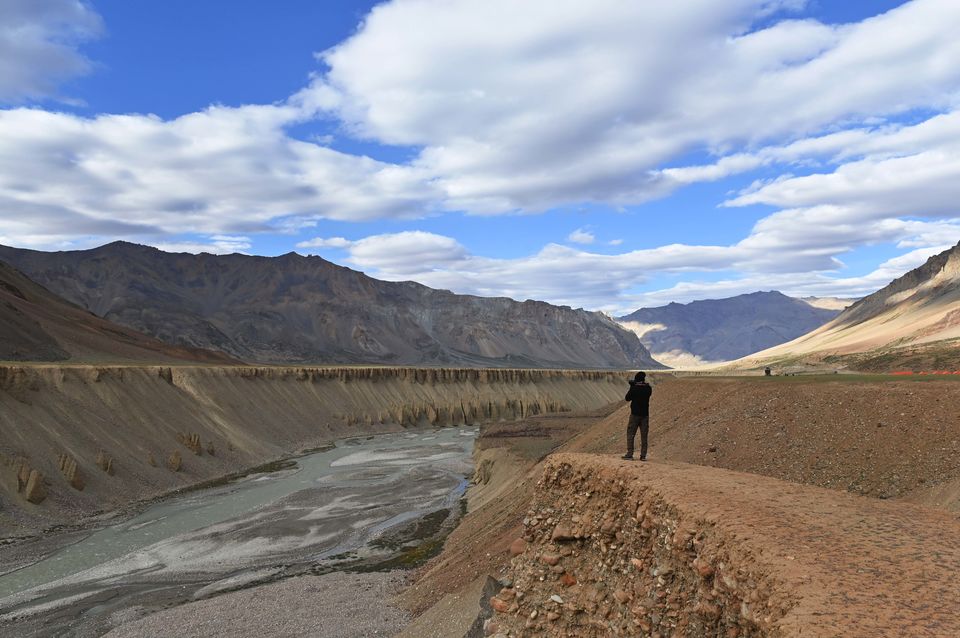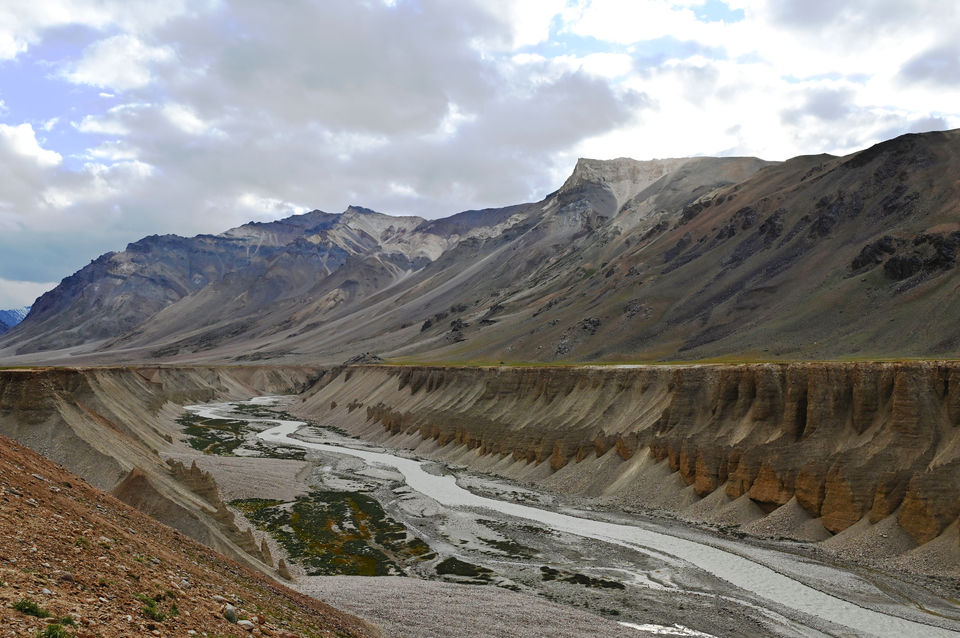 It was the coldest night we all experienced here and morning given indication of it. The moment I opened viper of car to clean the glass. Water simply freezes up. What could be the temperature, -5 or -10, I really don't know.
Well it was our last day in Ladakh. Sarchu is at the border of ladakh and Himachal pradesh. My heart was very heavy by every km we crossed and getting closer to our homes. It was our day 15th and it was the same old route and the same dreaded Bharatpur Nala and this time we saw a truck was stucked here.
Frankly with very difficulty we somehow crossed it. On the way layers of snow can be seen now. Ladakh roads soon will be not accessible by anybody. Villages, town will get cut for next 4-6 months from main land.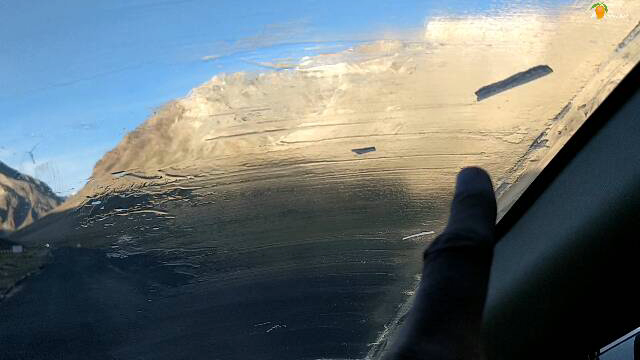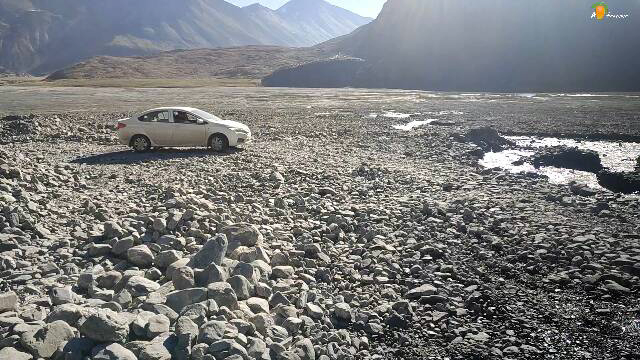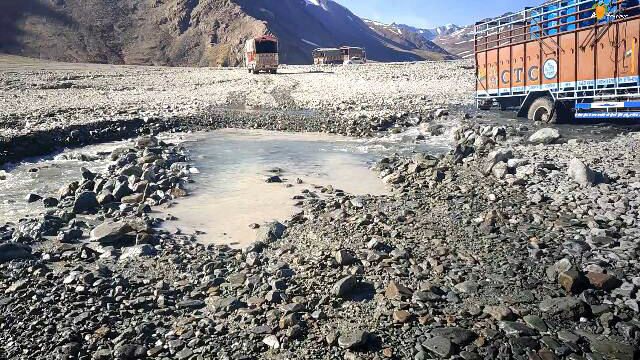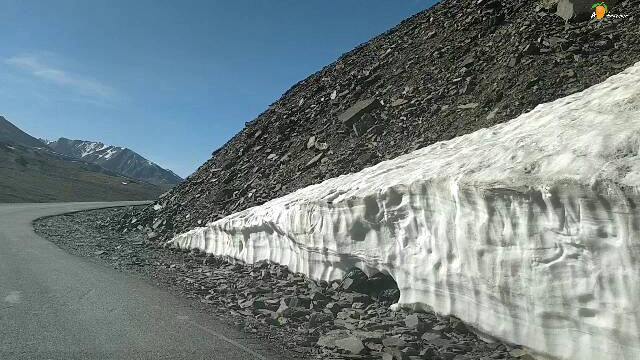 We crossed Baralacha, then Keylong, Jispa, Rohtang la, Manali and by evening we reached to Kullu. Back to so called civilization and stayed at Shobha royal - a good hotel where we celebrated Puneet Birthday and given treat to ourselves.
The next morning that is our Day 16th, we packed everything neatly and stopped only at Agra. The trip is ended. I hope you guys liked the videos and content of all blogs I tried to made for Ladakh trip. Do Subscribe my you tube channel as only a trip is ended, not the journey.
See you soon next time and until then have a wonderful time. Keep tripping and keep clicking