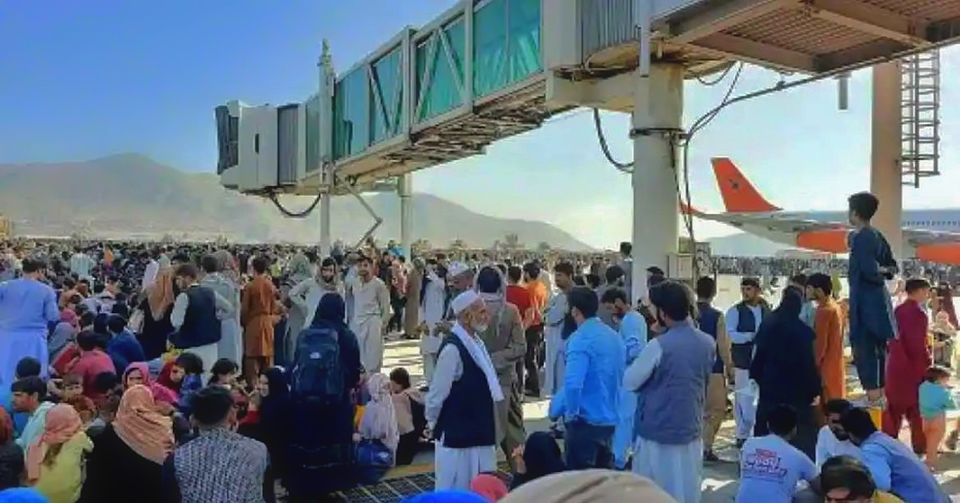 For the past few days, the shocking news of the Taliban seizing power of the entire country of Afghanistan has made to the top bulletin. Post the crisis, Afghan president Ashraf Ghani had fled the country and such a speedy collapse of government has led to further fear and panic. The visuals of thousand attempting to flee Kabul airport on Monday, following the closure of Afghan airspace to commercial flights is shocking. Furthermore, Taliban has enforced curfew in the city. That raises big concerns among other nations — how to strike out a plan of action to evacuate their nationals from the war - ravaged Kabul, including our Indian nationals.
India goes ahead with mission evacuation
On August 15, Air India flight AI-244 took off from Kabul with 129 passengers onboard to Delhi evacuating first set of diplomats and embassy staffs.
As per reports, an Indian Air Force aircraft A C-17 evacuated some 45 Indians, including the embassy staff on Monday. Multiple sorties are getting planned, according to sources. An entourage of foreign ministry staff along with paramilitary soldiers tasked with their protection, remain in the Indian mission in Kabul.
With closing of Afghanistan's airspace, Air India flights coming from US was re-routed, including others flying from India to US this week. As per reports, two other Air India flights reaching Delhi from US were re-directed to UAE for refueling.
As per sources, the Afghan civil authority ruled out an ordain for all transit aircraft to reroute, confirming any transit through Kabul airspace would be uncontrolled, following the current situation.
Recent news coming in that C-7 Aircraft from Kabul arrived this morning to Jamnagar. A shout out to Indian Airforce once again, completing their mission to safely evacuate Indian embassy personnel and staffs on a priority basis.
Reuters reported, India has invested millions of dollars in development projects across Afghanistan and closed all its consulates, given the situation.
The chaos we saw yesterday of stampede and firing at Kabul airport and as per reports, five civilians killed in the gut wrenching disaster, speaks volumes of the catastrophe lying ahead; As the exodes of western nationals continues from Kabul, we can only hope that all world leaders including America should come in rescue for Afghanistan.
Please fill in for any new updates on mission evacuation of Afghanistan crisis in the comments below.
Follow Tripoto on Telegram to get early access to top travel stories every day.
Share your stories on Tripoto's Clubhouse channel!