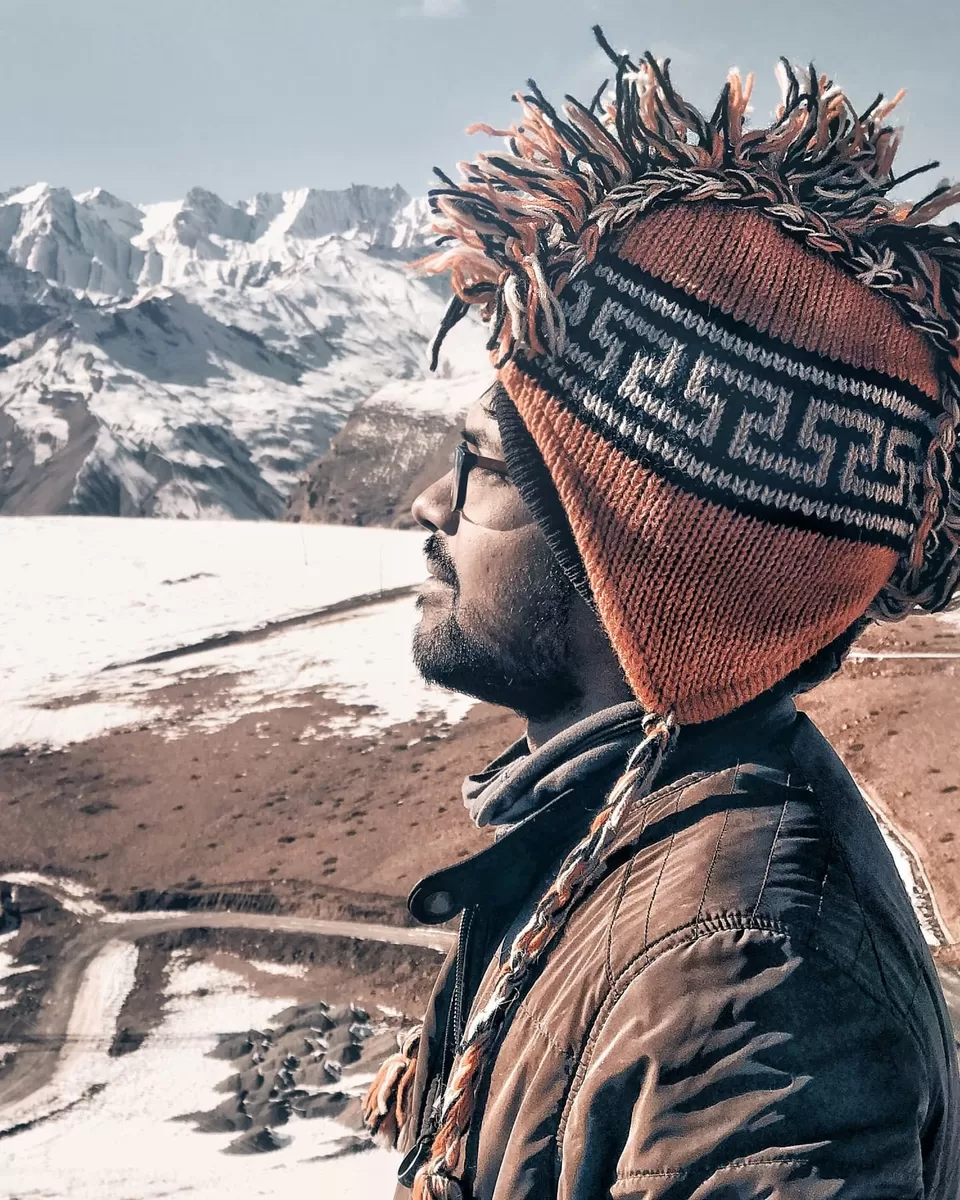 Remember back when we were kids, we used to have this cute little thing called 'art books'.
And what was the one drawing, if not the first, you would find in any kid's art book?
Two mountains with a sun in between.
The simplest illustration.
As we grew up, we added a quaint cottage, a few trees, a squiggle of birds here and there.
But there was always the mountains and the sun.
To look back at a few moments from this trip:
In Chitkul, we decided to take a short stroll just before midnight. Coldplay's 'Sky full of stars' was playing softly over the portable speaker. Light snowfall, the winds cold and piercing and the sky - quite aptly, full of stars. For that good half hour, we decided to pocket our phones and just stand. No fancy things, no luxury. Just us, the stars and Coldplay.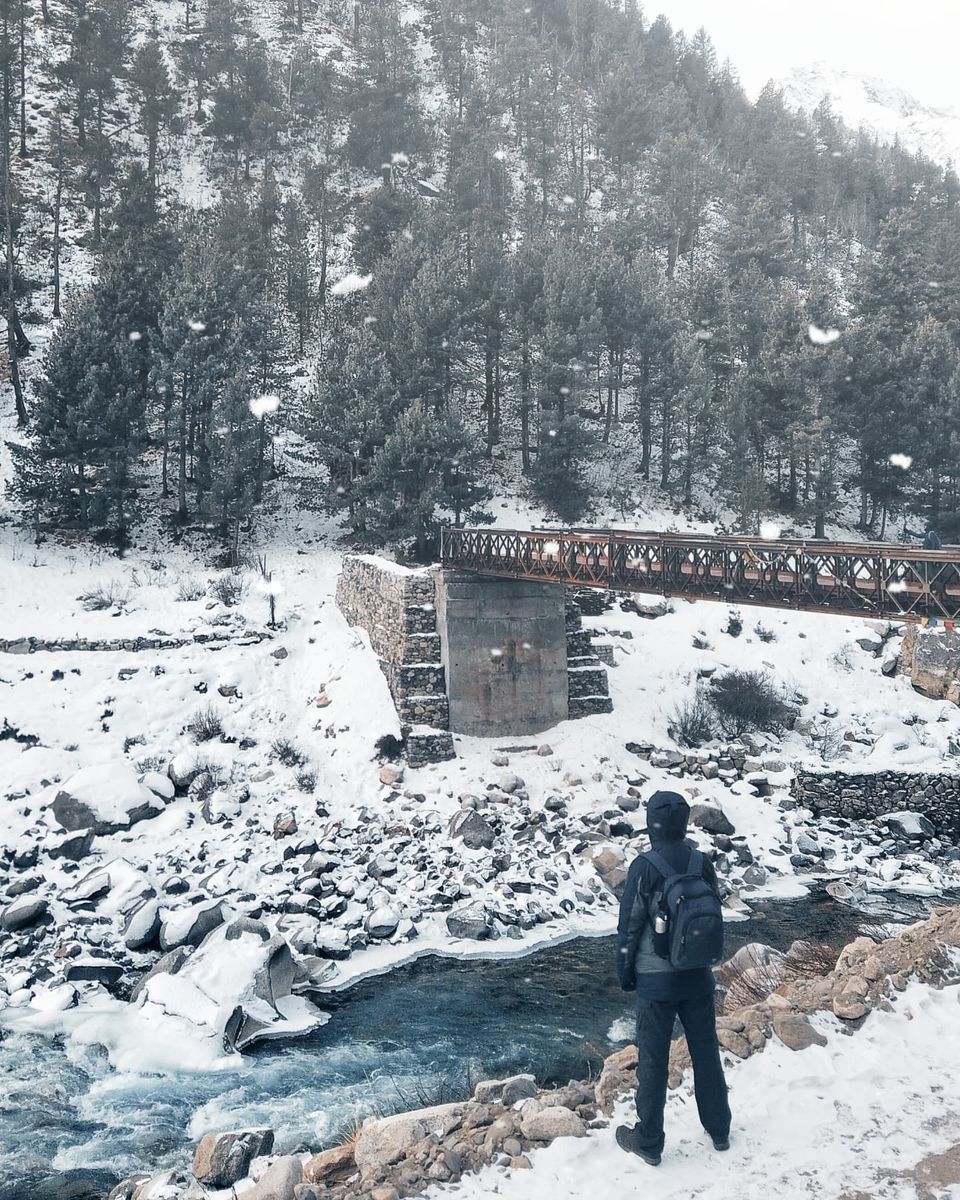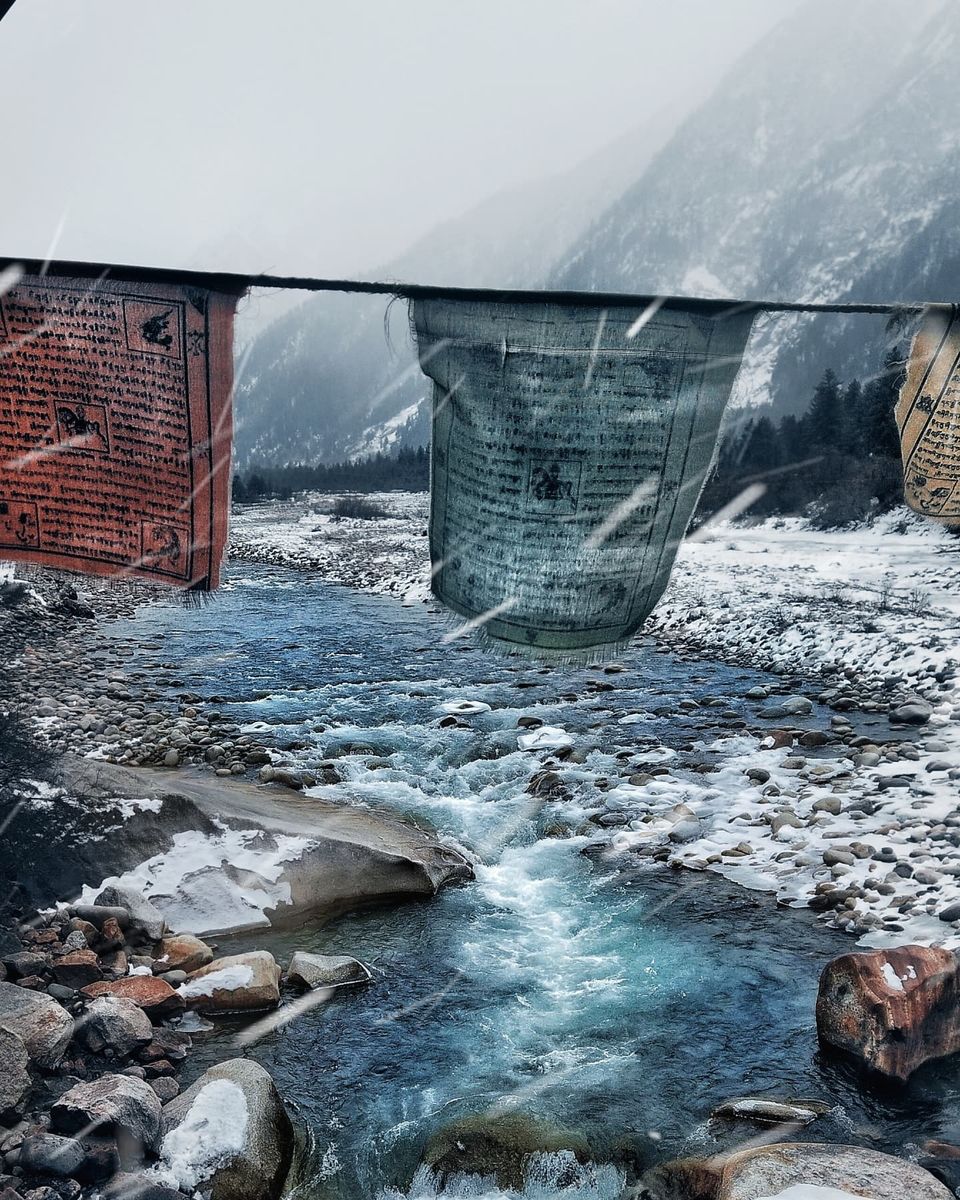 In Dhankar, we climbed the rocky spurs of the Fort monastery to catch a bird's eye view of the valley. Looking at the trail behind us, we wondered how much effort it would have taken to construct this beautiful monument a thousand years ago, when four lads, were currently trying to catch their breath just by climbing it.
In Tabo, we saw the heritage preserved in one of the oldest monasteries in India - serene in its unassuming exterior and beautiful in its simplicity. And inside- the murals, the frescos, the intricate paintings - preserving legacies through generations.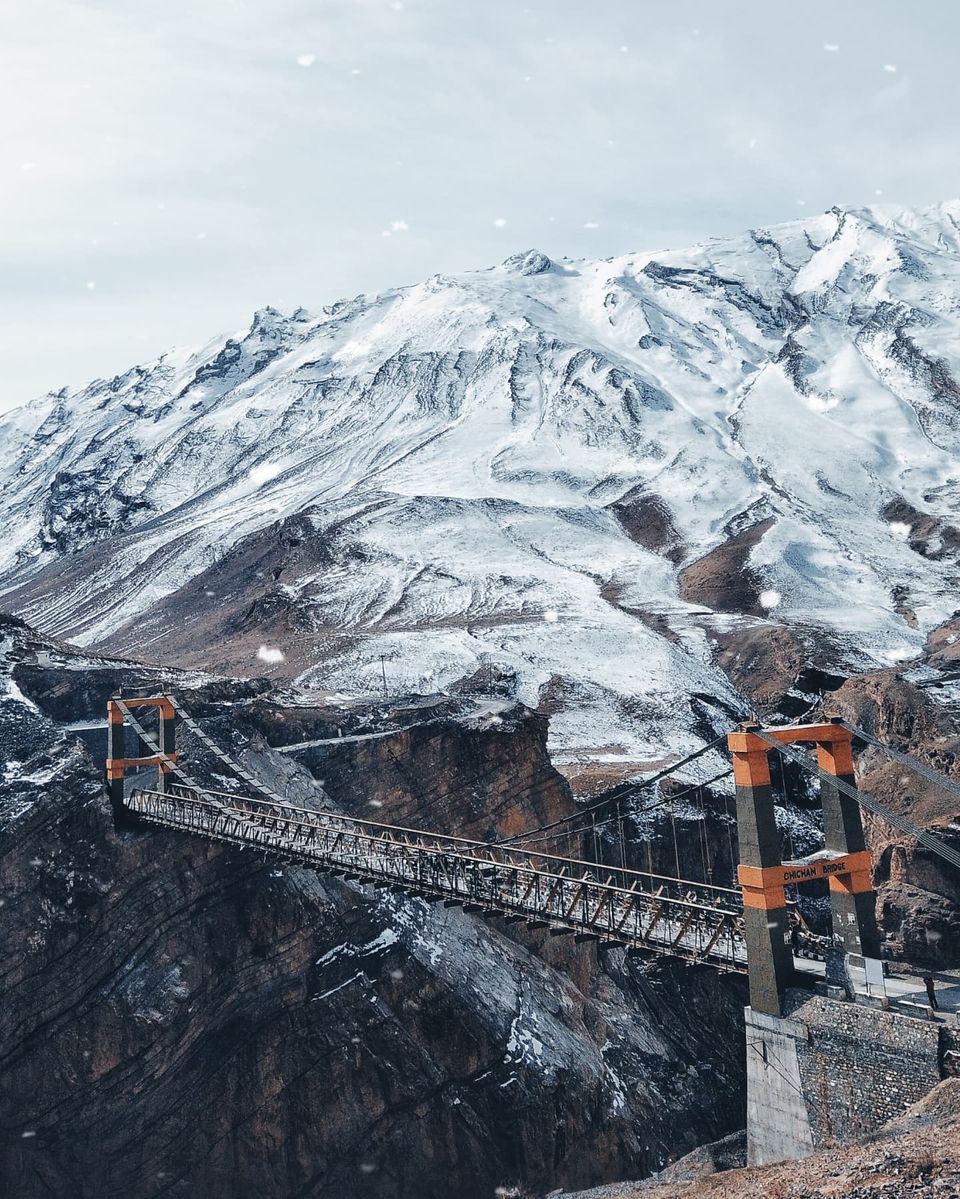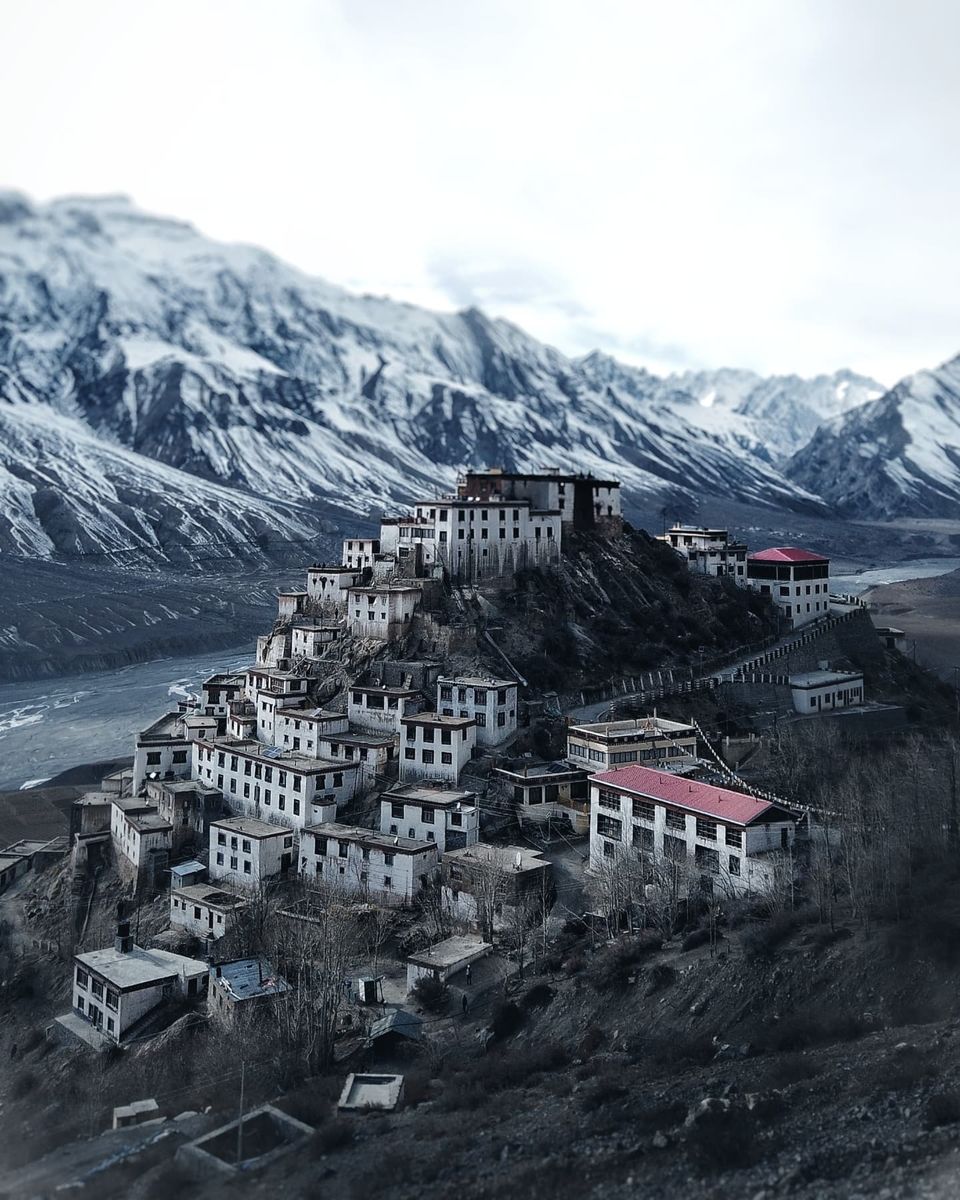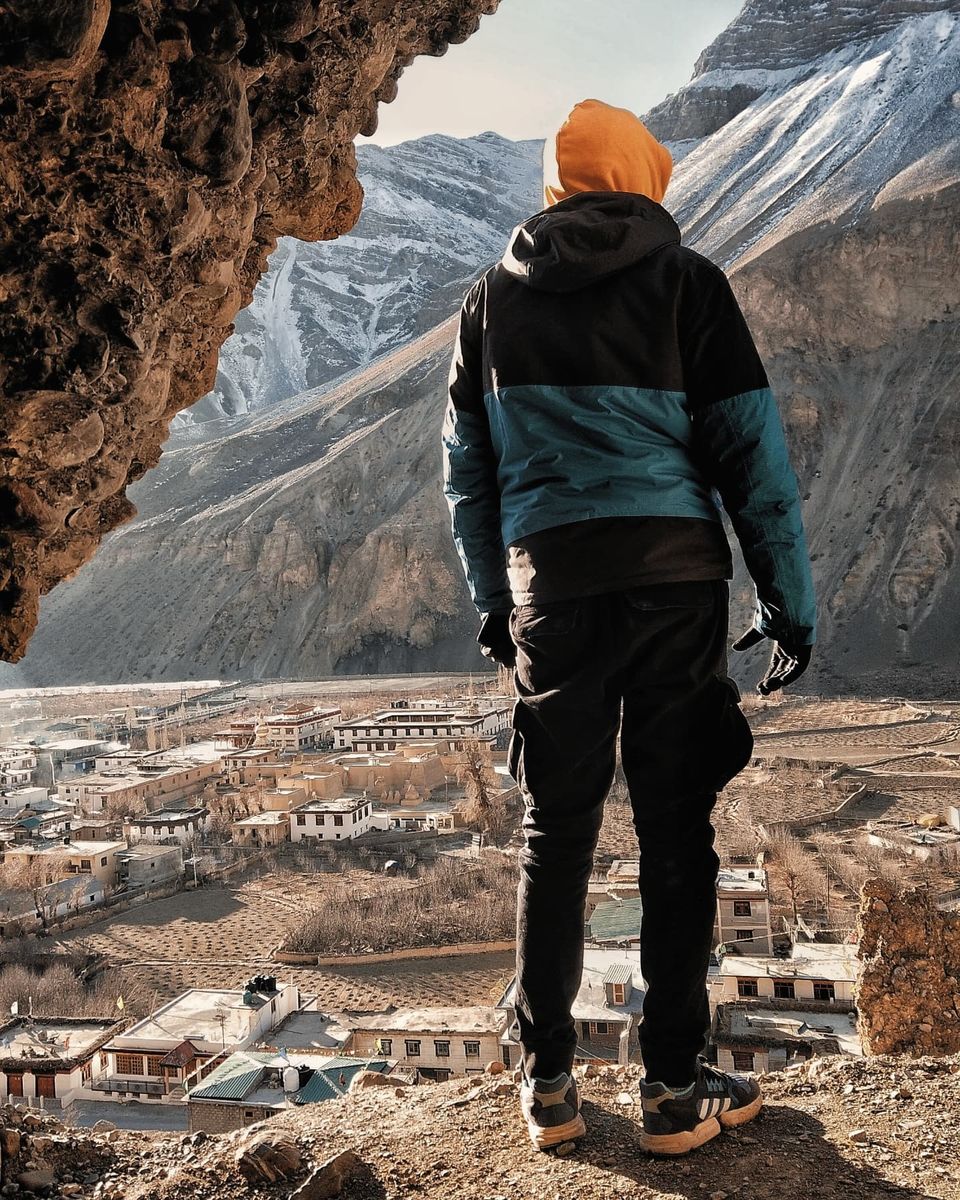 But these weren't the magical moments
The magic was looking at the joy in the faces of people who were seeing snowfall for the first time.
The magic was huddling around a bonfire and finding a common love for the band 'Masala Coffee'. Here were three non Malayalee's, the temperature 20 below zero, singing 'Kaanthaa' at the top of their lungs much to the amusement of their fellow trippers.
The magic was when a boy decided to sit on the roof of the tempo, on the coldest day of the trip, as it drove across the winding curves of the valley. Not for pictures, nor for the 'gram, but just for the thrill of it.
And here I was, the chubby kid that always drew two mountains and the sun in his art books, growing up to love the mountains and the moments that came with it.
Here's to capturing more such moments,
Sandy