Yes! You read it right it's a river which flows between two state borders.
How did I end up there?
Most of the destination's I have been to on this remarkable bike journey have been referred to me by fellow traveler's I have met at travel hostels. It was a professional photographer called Aravindh from Kottayam, Kerala who I met at the Hideaway hostel Ooty who pointed me towards this unexplored destination.
We were talking over camp fire sharing each other stories and when he asked me "where are you headed towards next?" I did not have an answer I remember telling him " I am yet to decide mate". That is when he asked me to ride to Wayanad and meet his friend who can help me get around the place. And yes I did leave the next morning and started riding towards Wayanad. From Ooty to Wayand was a 4 hour bike ride and I still remember every second of this remarkable bike journey as I was riding through the forest.
Where did I stay?
I made a booking through booking.com close to the main town of Wayanad.
Cost of booking 800 Rs per day.
Facilities separate room with bed, fan and a toilet with hot shower by the river.
Cost of food 2 Kerala parotas and beef curry for 80 Rs .
The weather was not over 25 degrees Celsius. After a hot water bath I didn't feel like going out anywhere for the evening so I got few beers and like always was having my own self time.
How beers almost got the better of me?
The next morning I woke up early, had a shower and texted Aravindh to put me through to his friend here. He did and his friend contacted me on my phone and asked me to meet him up at a location 8 KMS from where I was staying a few hours later.
I was just lying down on my bed too lazy to go out and get some breakfast. At that exact moment my eyes fell on a couple of beer bottles left over from the previous night. It was a bad choice but being myself I opened the bottle's one after the other and drinking them. Before I knew the bottle's were empty and it was almost time for me to meet that guy. Now I had to make a choice either I tell him I had a change of mind or I get up from bed and go meet him.
I called him up and told him that I have a small headache and I wouldn't be able to make it there on time . He said okay and cut the call. I felt like an idiot but I had no choice. In few minutes Aravindh called me and asked me if I was alright. I was too guilty to tell him the truth that I had a couple of beers in the morning and that is the reason I didn't want to go out exploring so I maintained my story of having a headache.
But he convinced me to go meet that guy and he would take me to a location which is very much unexplored and it is not possible to get there without help from the local tribe people living there. This hit a spark in my head so against my better judgement I took a nap for a couple of hours followed with a hot shower after which I set out to meet this guy.
His name was Kannan and he was 10 years younger to me and he aspired to become a wildlife photographer. He was very nice and welcoming and he was on his bike. He didn't tell me where he was taking me or how far the place was I didn't ask either. I just followed him on my bike through the forest of Wayanad all the way through for hours. Riding through forest is always a great experience so I was just taking in every second of the ride into my life cells. After hours I realised we had come too far into the forest and it was starting to get dark. We were so deep into the forest that there were no more roads and finally when we stopped I realised that he had guided me to his house.
It was a very nice house in middle of the forest with some cattle and dogs. He introduced me to his grandparents and parents who gave me coffee and also insisted so much that I stay overnight in their house for dinner and leave the next morning. I had to politely refuse this offer though it was very tempting because I had to start my volunteering job at Goa in a few days from now.
After a refreshing cup of coffee he signaled me that it's time to get to the spot. So once again I started my bike and this time he was my pillion and we rode much deeper into the forest and then it was magic.
I have never seen anything like that before. It was nature at its best. I could see a line of silver at a distance towards which we were headed. As I got closer I realised it was a stream of river. I parked my bike right before the river and looked around. It was the kind of silence that we all want to hear. Just noises from birds and unknown animals. I could see large elephant footprints on the grounds. Wild deers running around on the opposite side of the bank and monkeys playing on the trees.
I just took my camera out and sat down to record the sunset I was speechless. I asked him what is this place?.
This was a part of the Kabini river that flows between the state borders of Kerala and Karnataka. The side of the bank we were standing on was the Kerala side and the bank on the opposite side was the Karnataka side. It is not allowed for any personal to cross the river and get onto the other side without legal permission. Any one found crossing the river would be arrested and legally punished by the forest department officials. This was the reserve forest and meant for the wild animals to live in peace and harmony and not for the real animals that we are humans.
I was completely out of the world sitting down here in midst of nature and being grateful to life for letting me have a look at this magic.
As the sun went down though I did not want to leave but without any choice I left. I made a note in my head that someday I would come back here. I dropped kannan back at his house, said goodbyes to his family and was headed towards the town.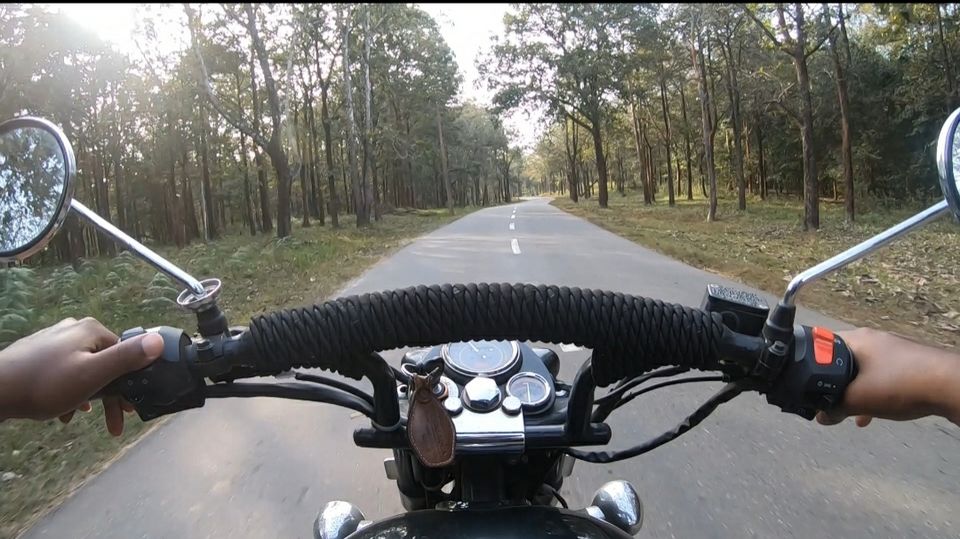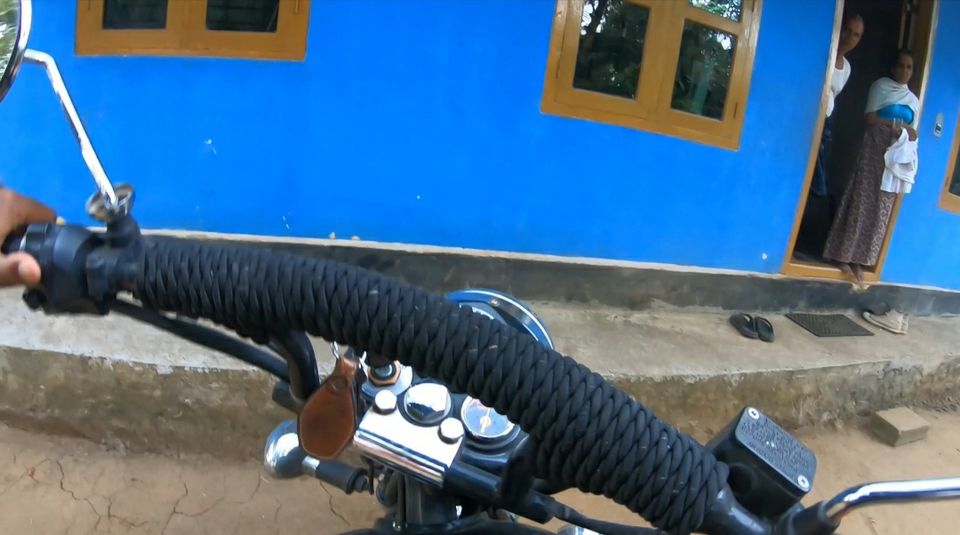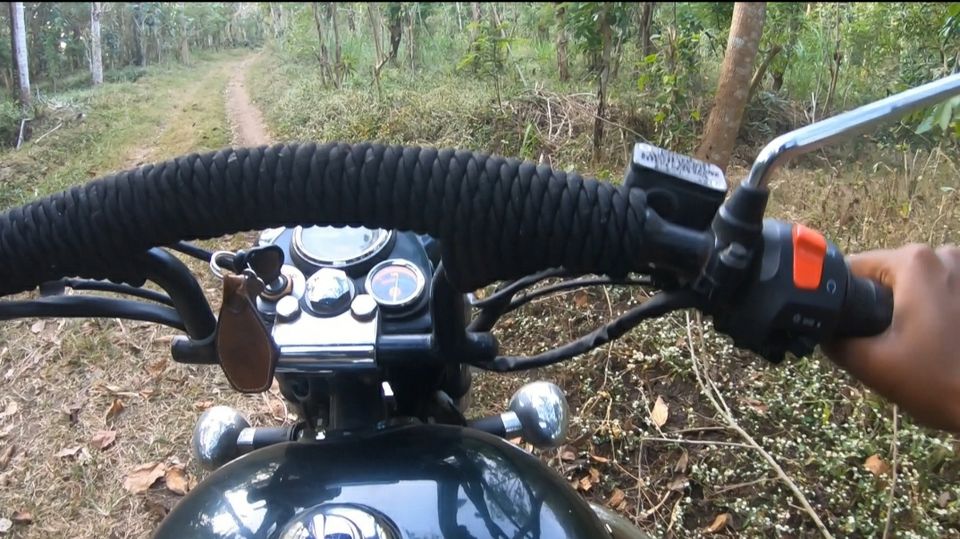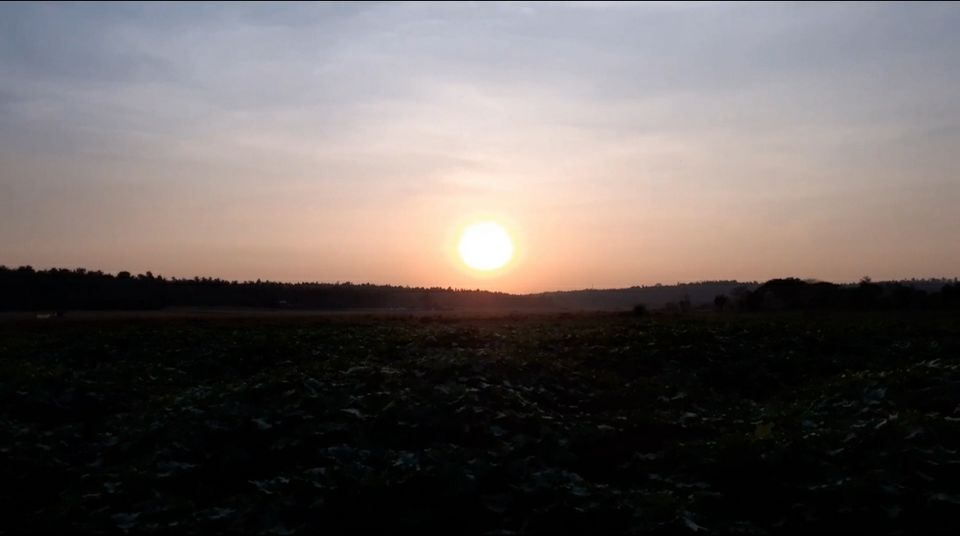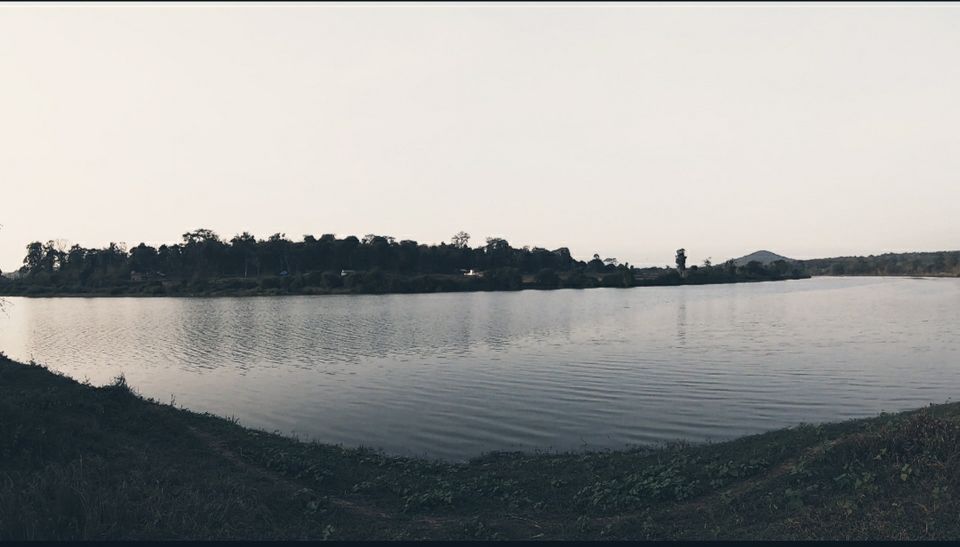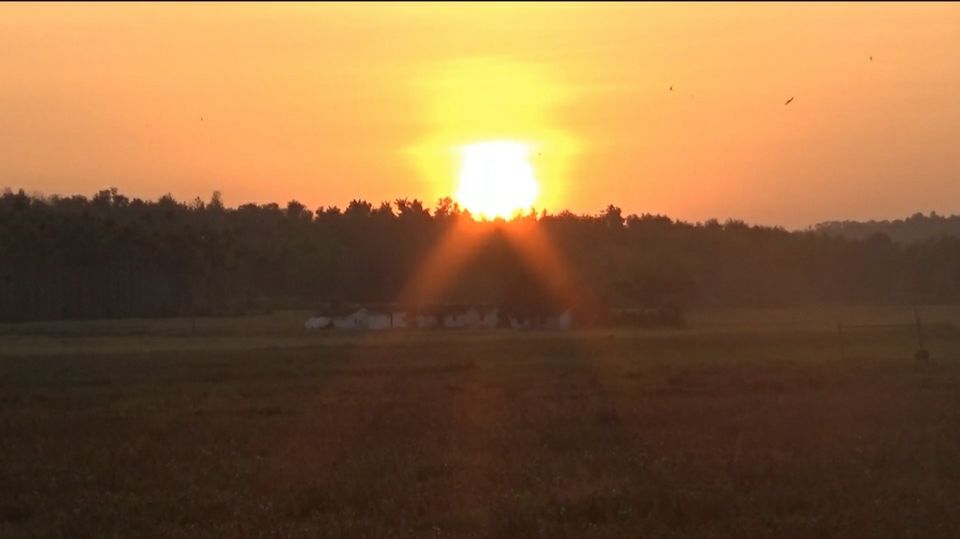 When I woke up in the morning my head was still filled with the memory of the Kabini river. With reluctance I packed my bag, geared up and started riding towards my next stop. I was thinking whether I should keep this place a secret with the fear of being polluted or should I share it with the world so that they too get a choice to enjoy nature which is common to all.
It was a hard choice but I hope I made the best.