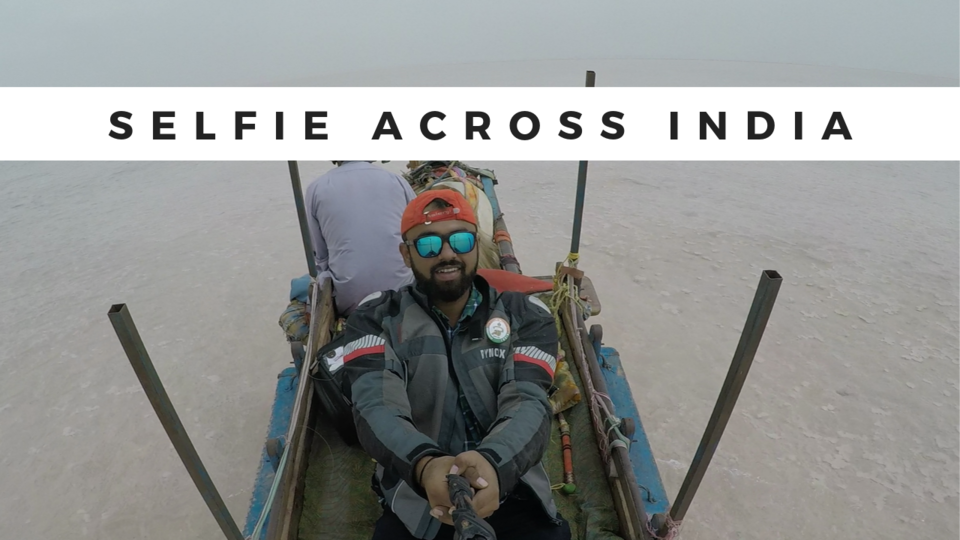 Ok!!! Ok!!!
Before you bash me up or praise me for this decision let me explain why I did it.
But before that lets talk about the trip.
So I did this trip on my Dominar in 105 days covering all states of India solo.
Now let's get back to the loan part.
I had been working as a freelance digital media marketing guy for the past year,and though I was earning decently and enjoying my work,deep down I knew it was not my dream.
My dream is to be an Experience Influencer.Ok !! I know this is a cliche and not looked upon with great respect these days,but a dream is a dream ,so yeah.
As I had already spend all my money on travel,I had to take a loan to do this trip and gather up enough content and experiences to kick-start my career in this field.
And no I don't recommend you doing the same,atleast untill I make back the money I invested :P .
Now let's get back to the trip.
This trip has been nothing short of a dream for me.
Though I have always been fascinated with bikes and open highways,the dream to cover India was after I read an article on Tripoto about a guy(Rohith) doing the same on his enfield,and for some reason his story fascinated me so much,I made up my mind to do it too one day.
This was in 2016 and fast forward to two years later one crazy decision later I was on the road myself,living that dream.
This is a the route I took btw..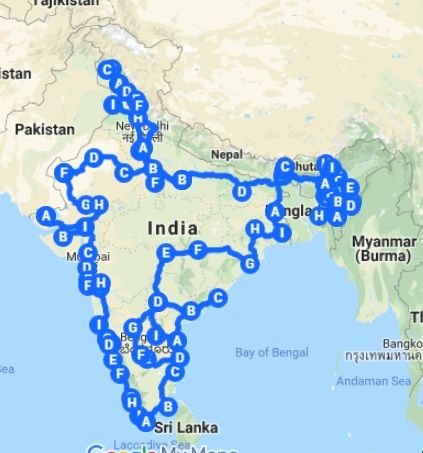 3.5 months later,now that I look back I realize - last October I didn't even have my own bike.
If you would had asked me then that would I be doing an All India ride on my own bike in less than an year,though I would have said yes,it would definitely have been a doubtful yes.
Even after starting the ride I was not sure if I could complete the ride.
There were so many things that could have gone wrong,their were so many risks involved and the plan was pretty random.
The past me,would have call the present me a stupid and crazy person for thinking about this.
The future me though,would definitely be thankful of the present me for taking the decision.
I mean,honestly speaking I didn't knew anything about bikes,except riding one,before starting the trip.
Only had been to 4-5 less than 1500 km rides before this trip.
And I was a big time introvert.
I had no one to guide me of planning this long of a trip.
Did not have much connections in most parts of India.
So yeah,from the outside this all seemed to be going in the wrong direction,but deep inside I knew that I am gonna make this work,because that is the only option I have in life.
This post is not to boast,that I have achieved something,but instead to tell you guys if I can do it you can f*in do it as well.
Coz 3.5 months back I was the same person you are right now(or maybe even worse). ........
Here's another video I made of how my 2018(the best year of my life till now) went. You are gonna love this one -
So that's it for today - Do check my profile because I would be uploading daily blogs from the ride here.
Catch the full journey on my
- instagram - https://www.instagram.com/khiskabanda/
youtube -https://www.youtube.com/channel/UC5Rm2QlCWahf_7t-hl6kpPQ
facebook - https://www.facebook.com/khiskabanda/
Do follow me for more amazing journeys to come.