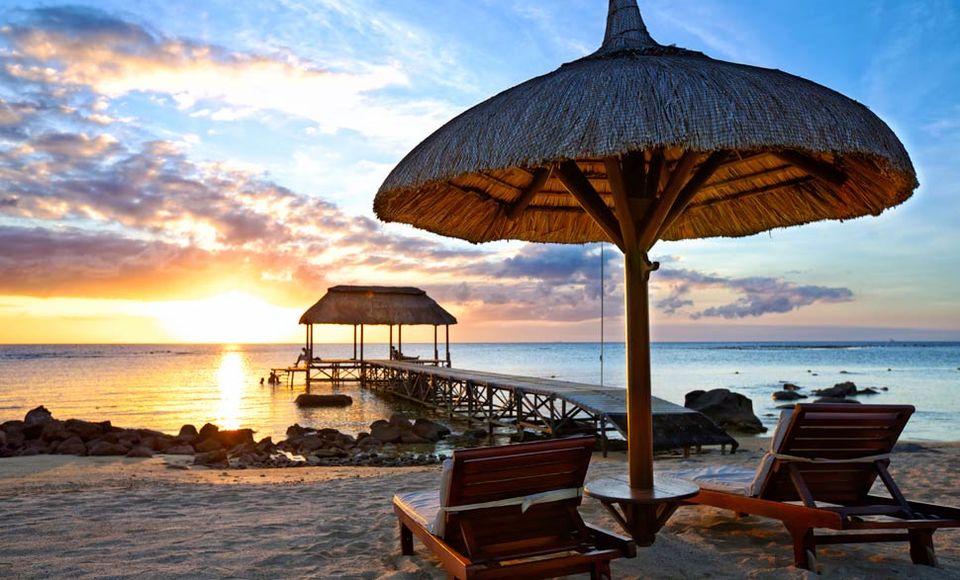 India is a vast land and so offers infinite options for honeymoon. It is called Incredible India for no small reason at all. So go ahead and plan your best time from top honeymoon destinations in India.
Honeymoon is a very special time. It is always best to plan a honeymoon after a good deal of research. To enjoy a Honeymoon tour best, one needs to know the basic details like best time to visit or the best places to see there.
Unlike popular belief, there are numerous beautiful honeymoon destinations in India itself.
Our Favorite Honeymoon Destinations in India are:
1. Shimla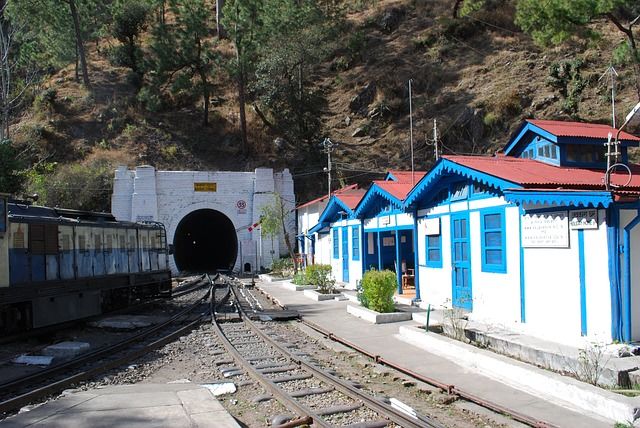 Shimla is also known as the summer capital of India. Initially, Shimla was Punjab's capital but in 1966, it became capital of Himachal Pradesh. Shimla is surrounded by pine hills and mountains. It has a very pleasant and fresh environment. The year round chilling weather is an extra benefit.
There are rhododendron forests and pine deodar covering Shimla. This greenery and chilled weather are exciting for newlyweds on their honeymoon.
It offers pleasant evenings and wonderful night sky view. There are so many places to visit in Shimla and local attractions like Mall road, Jakoo Temple, Christ Church, Shimla Ridge etc. Shimla holds a variety of sport entertainment activities.
When to visit: Best time to visit Shimla is from mid-April to mid-July, mid-September to October.
How to reach: You can visit Shimla through air, rail or bus. If you are planing to go Shimla through train you must have to checkout the Kalka Shimla toy train for a romantic experience.
2. Manali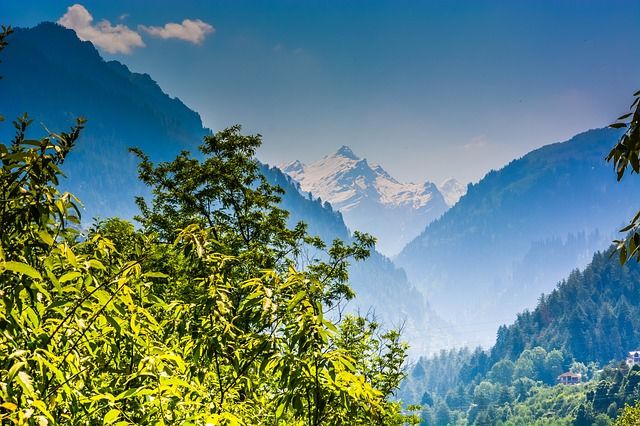 Manali is situated near Kullu which is one of the most beautiful towns there. It is a very nice place for honeymoon couples as it offers some of the best sightseeing.
It is known best for the Tibetan market, and temples. Manali is also famous for the amazing collection of local handicrafts.
There are handloom shops and luxurious malls. Some other specialties are beautiful carpets and Tibetan crafts. There are lots of resorts and impressive roadways in Manali which make it even more attractive.
When to visit: Best time to visit is from October to February.
3. Nainital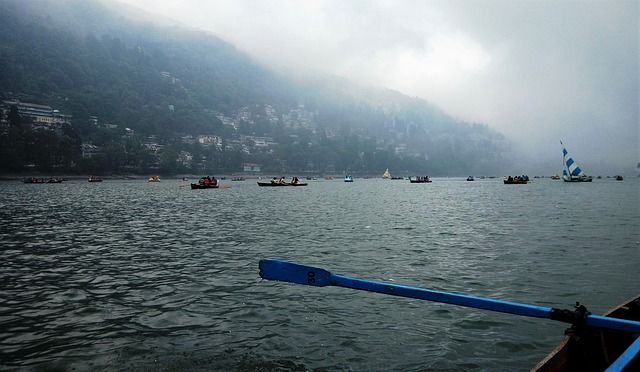 Nainital is set around the beautiful shores of Naini lake. It is a charming city which has small villas and traditional castles. This hill station offers boating in the lake and therefore it is also called as 'lake district'.
Nainital is mostly famous for its Naini lake as it is extremely charming and enchanting.
There are plenty of hotels and resorts alongside hills which offer a luxurious stay.
It offers a great package for couples who want to spend their honeymoon in a memorable way. It also has amazing walking tracks for you to enjoy long walks.
When to visit: Best time to visit Nainital is from May to mid-July and also October.
4. Ooty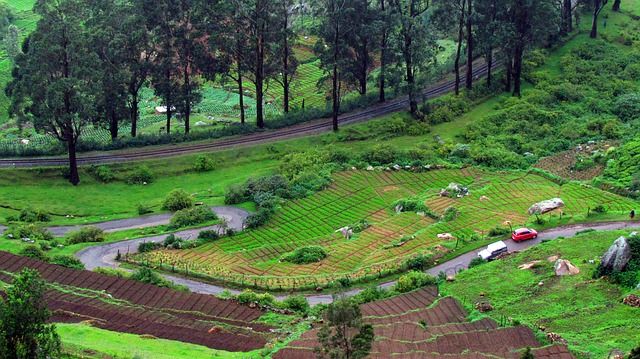 This hill station is also called Udhamandalam. This hill station is charming enough to capture your heart with its beauty. This is also known as the 'Queen of hill stations' because of its amazing views.
Nilgiri hills offer beautiful sights for couples. It is a great place for a honeymoon as it is a paradise for lovers. It is covered with blue mountains, clear lakes, and alpine wood forests.
This hill station is most desirable for honeymoon purpose. It has heavenly Sceneries of lavenders and Eucalyptus trees with a cold breeze.
When to visit: Best time to visit Ooty for a honeymoon is from April to June and September to November.
5. Darjeeling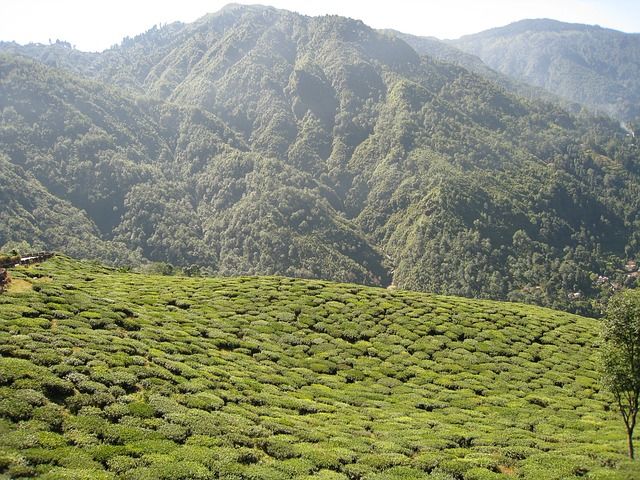 The honeymoon is precious for every couple. And to have it just perfect, a perfect location is a must. Darjeeling is a beautiful amalgamation of tea Gardens and serene lakes.
It is also famous for Buddhist monasteries. You can see the enchanting sunrise at Tiger Hill.
This hill station is also famous for its iconic toy train and Darjeeling cable car rides. Other attractions like Do Drul Chorten Stupa, Tashi viewpoint at Gangtok, BanjhakriFalls, and Baba are also not worth missing.
6. Goa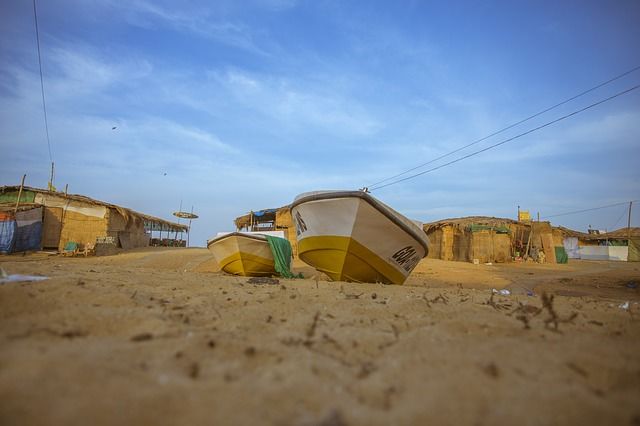 Goa has beautiful churches and coconut groves which gives it the title of 'pearl of the east'. It has beautiful sunsets and sandy beaches which is the center of attraction for tourists.
You can enjoy romantic candlelight dinners and long beach walks here.
There are luxurious resorts on the side of the beach. It is majorly popular because of sun and beach. The sunsets and sunrises are amazingly romantic memories for couples who want to spend their honeymoon. Baga Beach, Basilica of Bom Jesus and Fort Aguada etc. are among the best places to visit in Goa.
When to visit: Best time to visit Goa for a honeymoon is from November to February. Another best time is from October to April.
7. Andaman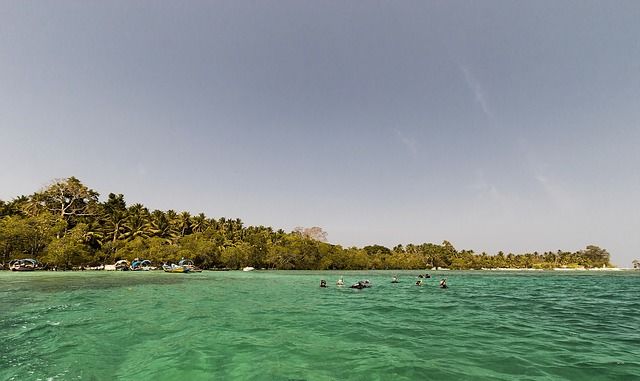 This is yet another wonderful spot for holidays and honeymoon. Many young couples enjoy the presence of a natural and serene environment, prestine turqoise water, amazing flora and fauna are reasons enough to spend some quality alone time with each other.
This can be one of the places that are called heaven on earth. You can get many facilities like sailboats, water skiing, windsurfing, speed boats and much more.
Other fun related activities include trekking and scuba diving. The special places are 88% forest covered and it is best for a peaceful environment. Many couples have given positive reviews regarding this place.
When to visit: Best time to visit is from November to mid may.
8. Mussoorie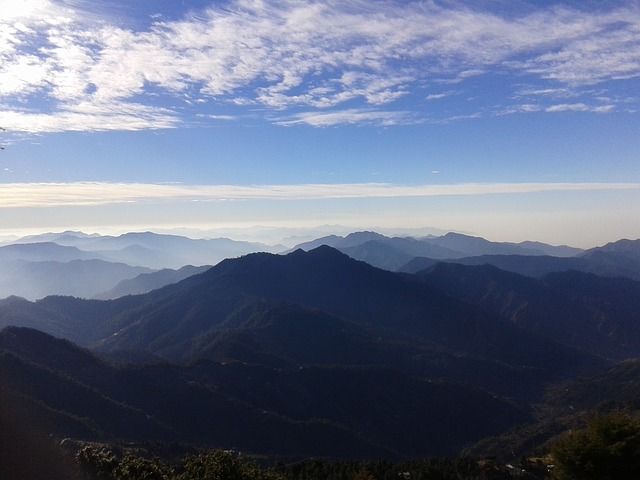 Mussoorie is a fun and romantic place situated in Dehradun. It is a dreamy Honeymoon spot that is meant to satisfy your desire. Many people consider it the best place to spend time with their loved one.
You will get one of the Unique experiences of seeing the Himalayan range at such close distance.
It is about 290 km away from Delhi and this place is especially good for summer. You can either get a cab from Delhi or indirectly land on Dehradun through a train or flight.
The place also has the facility of many shops. Other famous facilities include cable car ride and others that can make your honeymoon especially fantastic.
When to visit: Best time to visit is from April to June.
9. Munnar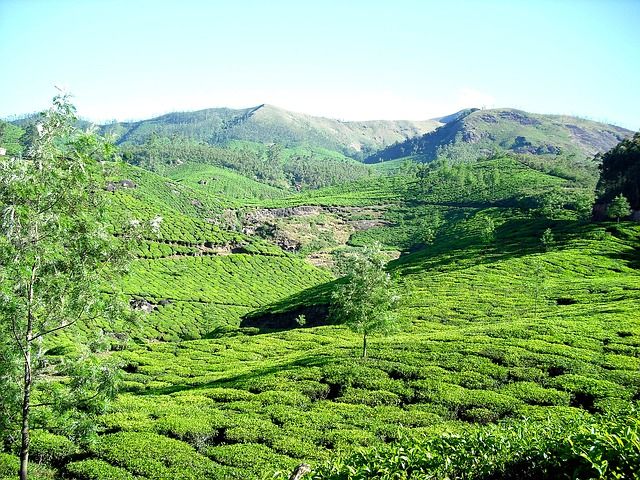 Munnar is in Kerala situated at height of 6000ft. This beauty is located in the small hill district of Idukki. This is a hill station known for its awesome climate and spectacular scenic beauty.
During summers it is a home to many globetrotters. It offers splashing waterfalls, tea plantation, picturesque view and scenes on route uphill.
Nilgiri Tahr National Park is among the most visited place in Munnar as it is a home to many flora and fauna.
When to visit: Best time to check in at this tranquil place is October to May.
10. Dalhousie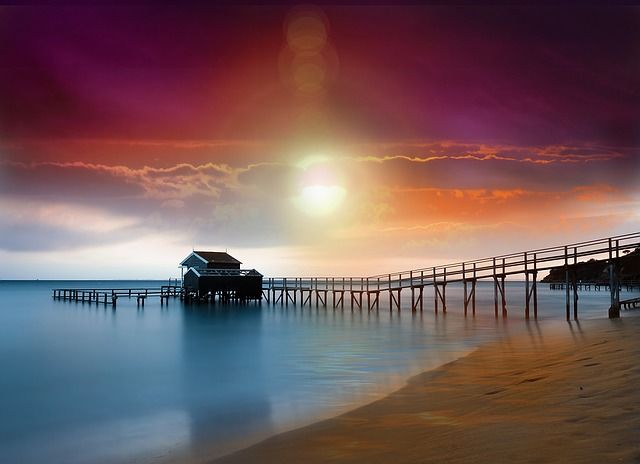 Another hill station located at the lap of Himachal Pradesh, Dalhousie is a wonderland for backpackers, photographers and trek lovers. Dalhousie is a hub for foreigners most of the time.
It is eminent and is one of the most visited tourist places because of its old world charm and pre British era atmosphere.
Dalhousie offers captivating natural landscape, endless valleys of pine, lush green meadows, and sumptuous elevated cliffs. A 150-year-old Laxmi Narayan temple is the emblem of this small yet beautiful hill station.
When to visit: This place can be visited the whole year round, though it has a month break ups according to which visitors can enjoy different climatic changes.
March to May, June to September and October to February are the season breakdowns to see nature blooming at its best during each season..
11. Kodaikanal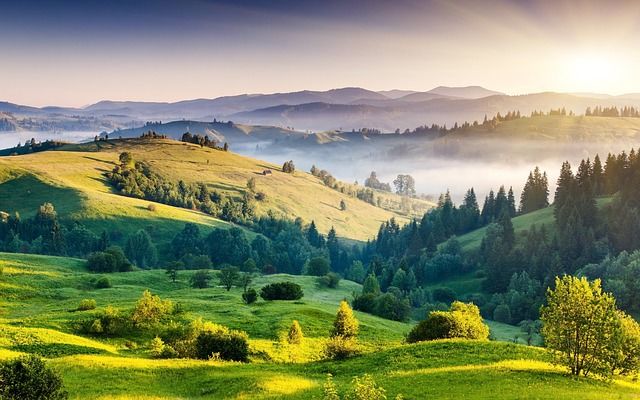 One of the accomplished and attractive hill stations in Tamil Nadu, Kodaikanal is a home of natural bliss and solitude. Kodaikanal is a place where hustle- bustle of cities refrains from ever entering.
This is ideal for a calm and quiet family trip to a romantic couple cuddling time. Kodaikanal is positioned at Palani Hills and is famous as "THE GIFT OF FOREST".
This city offers you many recreational activities starting from trekking to temple visiting, a museum to waterfall seeing and icing on the cake is the environment that will never leave you unsatisfied.
When to visit: September is the best month to schedule a tour of this town.
12. Kovalam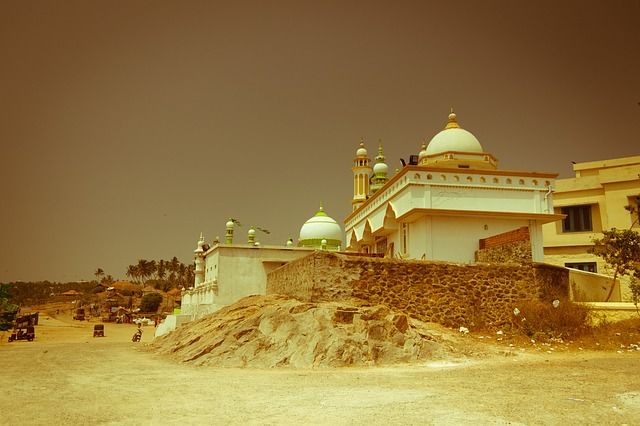 Kovalam is situated in the middle of a metropolitan area of Thiruvananthapuram. This is known as a beach city of India. It has some really stunning and beautiful beaches of the country. 3 Crescent adjacent beaches are the favorite hunting ground for beach or rather water lovers.
Old style medieval era Mosques, intrinsic patterned south Indian Hindu temples, big British era churches make this city vibrant and a historical site.
The varieties of fishes attract tourists and sea food lovers to dine out here. During the hippie era, this place was a most extrusive tourist spots of the country.
When to visit: If you really want to spend your honeymoon at Kovalam, November to February is the best period to check out the town.
13. Alleppey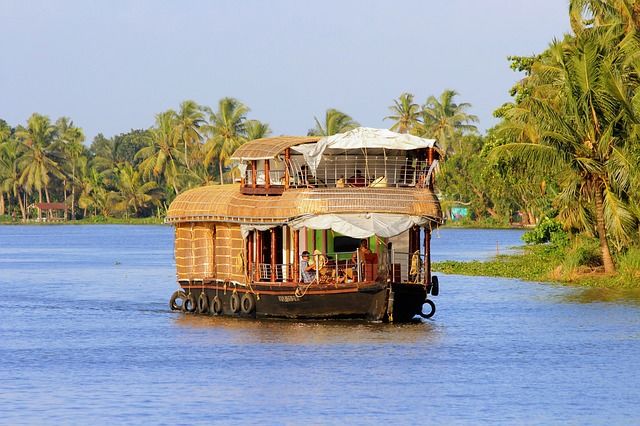 Venice of the east Alleppey is also known as Alappuzha. It is often also referred to as the heart of brooks.
This place is highly recommended for bird lovers for their honeymoon as it has infinite choices for seeing birds from all over the world on route their migratory journey.
Staying at a Houseboat or a cruise is two of the most enthralling must do activities in Allepey. Alleppey boasts of an astounding marine life along with a plethora of flora and fauna, Laccadive Sea and beaches.
Attraction in Alleppey includes Alleppey beach, Marari beach, Kerala backwater, Hindu temples Mannarasala Temple and many more.
When to visit: Best time to put a foot over this place in November to February.Spending your honeymoon cuddling up with your spouse in a houseboat is a different feeling all together not worth forgetting.
14. Srinagar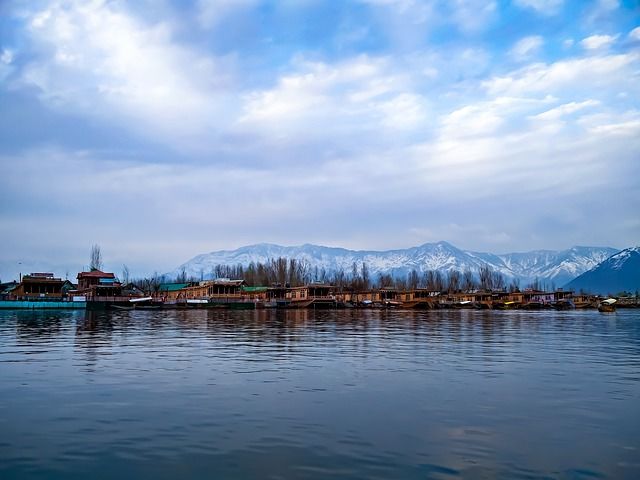 A perfect paradise for nature lovers. Srinagar is a prominent city on the lap of the Himalayan valleys of Kashmir. A place where sum kisses the high peaks, Srinagar is located at an elevation of 1585 mt. from sea level.
The city is full or magnificent lakes and splendid gardens. Jamia Masjid, Dal Lake, Tulip Garden, Apple Orchids, Kheer Bhawani Temple, Pari Mahal, Nigeena Lake are dotting beauties that attract tourists from all over the world to the place.
When to visit: April to June is the most visited time. However apart from these months October to March is also an ideal time.
15. Gulmarg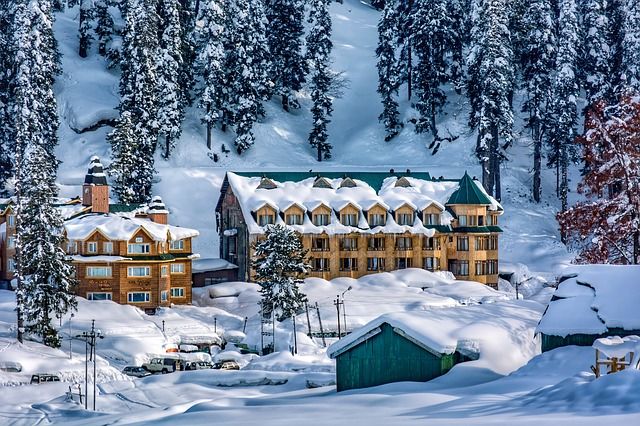 An enchanting and highly dense natural beauty, Gulmarg sticks to its name "meadow of flowers". Gulmarg is located in the district Baramulla of J and K. Pahalgam, Srinagar and Gulmarg form a golden triangle that is not worth missing in honeymoon destinations in india.
Sonmarg and Tajiwas Glacier are additional spots not worth missing out too if you want some alone quiet time enjoying the blissful climate and scenery with your loved one.
When to visit: This place is famous for skiing and this can be enjoyed from October to February and if you are Heat lover than April to June are best months to take a tour of the city of love.
16. Mahabaleshwar
Mahabaleshwar is a hamlet in the district Satara of Maharashtra. Sahyadri hills are the hub surrounding this hill station. This is a city with a lot more things to see and visit in honeymoon destinations in india.
It offers lush green valleys, juicy mulberries and strawberries with soft fresh corn fields stretch all over. Many often call Mahabaleshwar as the Land of serenity and coolness.
When to visit: For summer vacations and family tour, March to June is most visited months whereas if you are a rain lover visit Mahabaleshwar in July to September months for that perfect indoor time with your spouse enjoying the outside weather
17. Coorg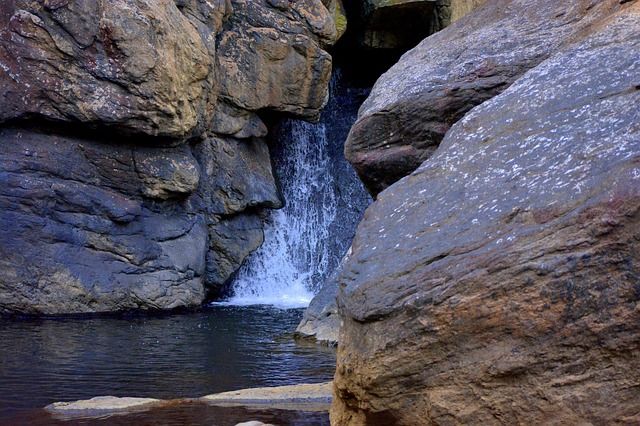 Almost every state of India gives you choices for wondering the best they have to offer. Here is another feather in the map of India, Coorg, situated in the thick of hills in Karnataka.
Known as Scotland of India, it is famous for wildlife, high-class coffee, and austere sights. Nisargdham Island, Talacauvery and Kushalnagar are places that will simply leave you wanting to visit again and again.
When to visit: For adventure lovers, October is the suited month for trekking and in March and April, you can witnesses the white floral valley beauty that is not something you will ever forget.
18. Mount Abu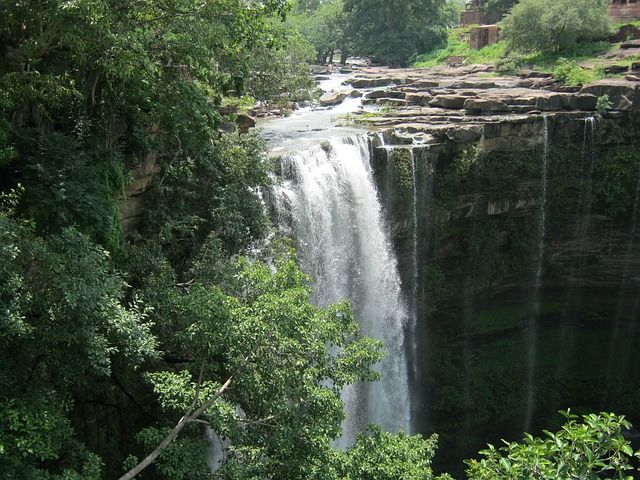 A hill station in the western dryland of India is not something many will know about.The western part of India is blessed with Mount Abu in the Sirohi district of Rajasthan in honeymoon destinations in India.
This beautiful hill station in the Aravalli Ranges is the highest point and is the only hill station in the state of Rajasthan. Sunset point, Guru Shikar, Trevor's Tank, Dilwara Jain Temple, Wildlife sanctuary, Sher E Punjab are the main attraction to watch out for.
When to visit: Any time you can visit the place as it has constant cooler temperature that is way different than the rest of the state.
Unlike popular belief India has a lot to offer to see and explore. Honeymooners can choose their honeymoon destinations in India from from beaches to mountains or deserts to rain forests to explore within the country itself. No doubt it is the land of diversity.
This article was originally published at travlics.com.