Top Treks for Experienced Trekkers
With summer already upon us we know it is time to go to the mountains and we have prepared a list of treks for you to take on for each month. The list if for experienced trekker or anyone who has an experience of trekking, this one is not suggested for first time trekkers.
April
April is the best time of year to visit the mountains, when the whole of india is in the grasp of hot winds, the mountains are still quiet cold and spring lit all the valleys with flowers and trees are all green. The beauty of Himalayas increases ten folds during this time, multiple treks are available for this month.
Har Ki Dun trek: It is literally translated to Valley of gods; it indeed is valley of gods. Beautiful green meadows, snow covered peaks and streams of pristine blue water, camping right next to it is an experience that can beat staying in any Taj or Hilton. This is a 5 day trek and having experience is helpful for this, although beginners can do this trek but with guide or support is must.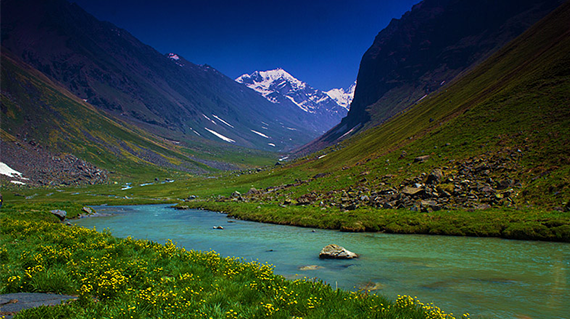 Kedarkanth: You will still find plenty of snow on this trek, this trek offers variety of natural settings, meadows, jungle trek, Lake (Juda ka Talab) and finally the summit of Kedarkanth. It's another 5 day trek, good for experienced trekkers, beginners can do this trek but with guide.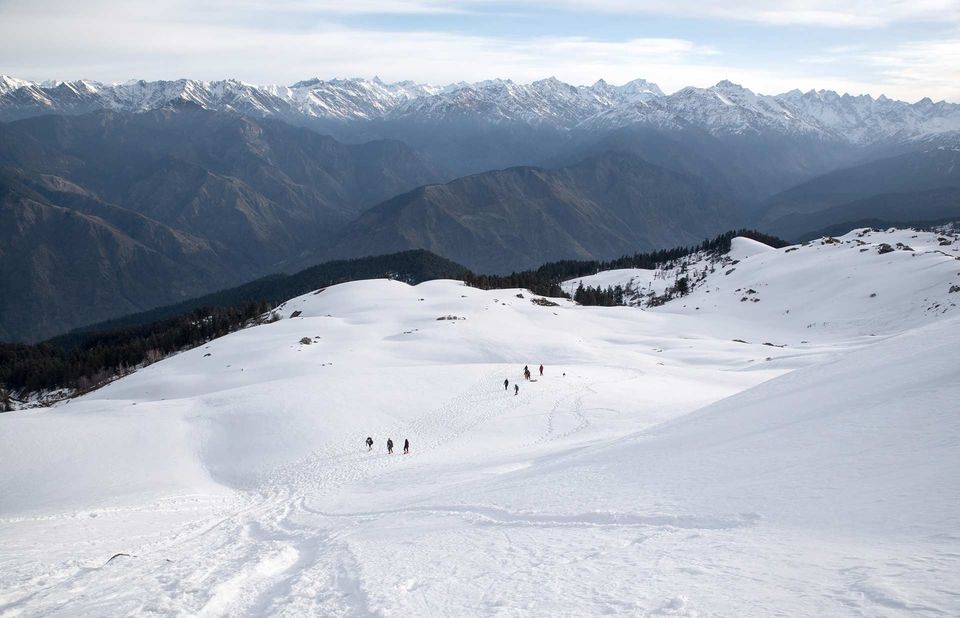 May
The Gaumuk Tapovan: not a very famous trek since it is for experienced trekkers only; this place is the origin of the river Ganga. You can see the spectacular view of mt Shivling and the mighty glaciers from where the river Ganga comes into existence. This is a 6 day trek, the grade of the trek is considered to be Moderate to Difficult, not recommended for beginners.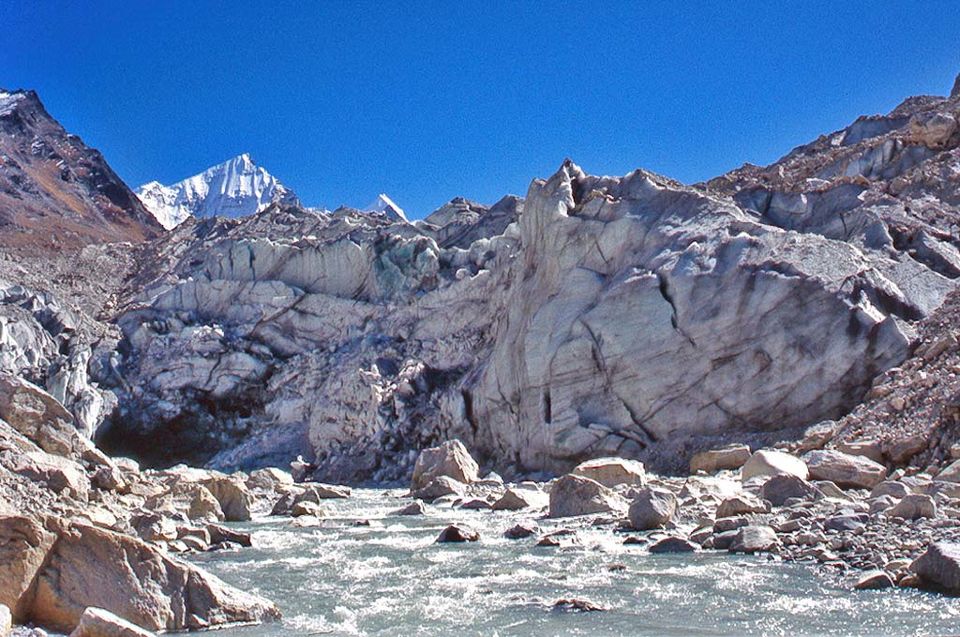 June
Rupin Pass Trek: When the whole country is soaring at 40 degree of above temperatures this place is still experiencing snow, you can find plenty of snow on this trek. The trek starts from Uttarkashi into Kinnaur, you witness amazing change of scenery almost every hour on this trek. Waterfalls, meadows, lakes, high passes and Huge Mountains of Kinnaur. A trek of almost 50 kms across 7 days is highly recommended for experienced trekkers only.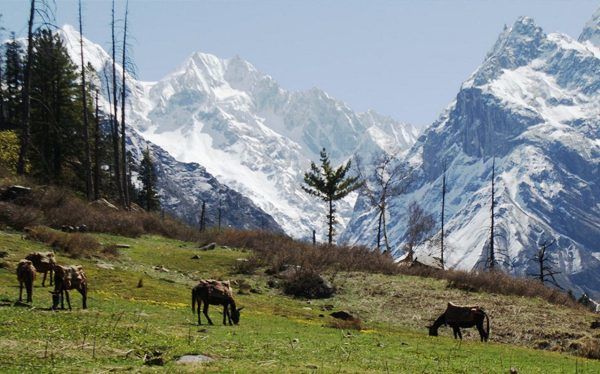 July
Tarsar Marsar Lake in Kashmir: Jammu and Kashmir is much more than the Dal Lake of Srinagar and Leh-Ladakh. The landscape and beauty of Kashmir is not of this world and you can experience every bit of it on this trek. The trek to both of these alpine lakes gives you an out of this world experience the level of these treks is considered moderate to difficult and it takes 10-14 days to cover them both.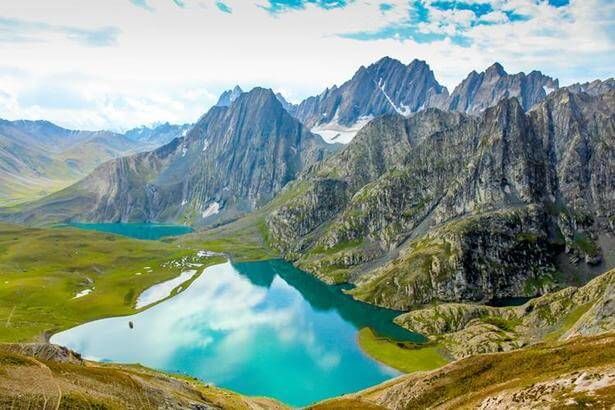 August
Hampta pass is the one for this month, when the rains are almost retreating head onto manali to go on this trek which takes you to Lahaul crossing the snowy Hampta Pass, the trek is strenuous compared to any other trek starting from Manali, doable in 5 days this trek offers some of the best views.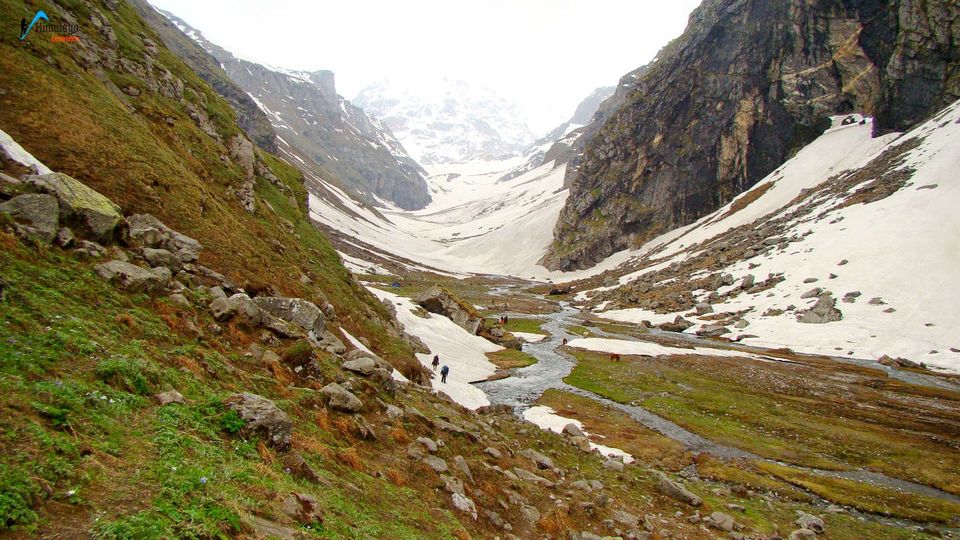 September
Roopkund Trek, one of the most famous treks of Uttrakhand. The high altitude glacial lake is fully melted by this time and all the high altitude meadows are lush green. You can camp at Bedni Bugyal and watch the beautiful sunsets from there until finally reaching the 16000 ft lake. This trek is quite challenging and takes about 6 day to complete this.
October
Goecha La: One fine trek to a very different part of India to do in this month is October. You witness everything on this trek, from tropical forest to Rhododendron forest, the mighty mt Kanchenchunga (world's third highest peak). It is again a moderate to difficult grade trek and take about 8 days for anyone to take on this trek.