Going on your first trek? In all probability, you are frantically scouting the internet with a bazillion queries such as, how should I pack, how much stuff is too much, how will I carry it all and which gear and trekking essentials should I buy.
Stress not! This list will help you find the perfect products for your first trek and avoid newbie mistakes to ensure your journey exceeds your expectations.
Trekking essentials you must take along:
Core Clothing
Say goodbye to fashion and focus on acquiring sturdy trekking gear. The best way to dress for a Himalayan trek is to wear a lot of layers because temperatures can change very drastically during the course of a day. Having at least five warm layers are a must when it comes to trekking essentials and if you're more prone to cold, make that six!
The various kinds of clothing that you must pack for trekking are mentioned below:
BASE-LAYERS
The main job of the base layer is to keep you covered and to ensure that perspiration is drawn away from the body.

• Wicking T-shirt
Purpose: To keep your upper body warm and dry.

Essential item: Yes
Buy it here.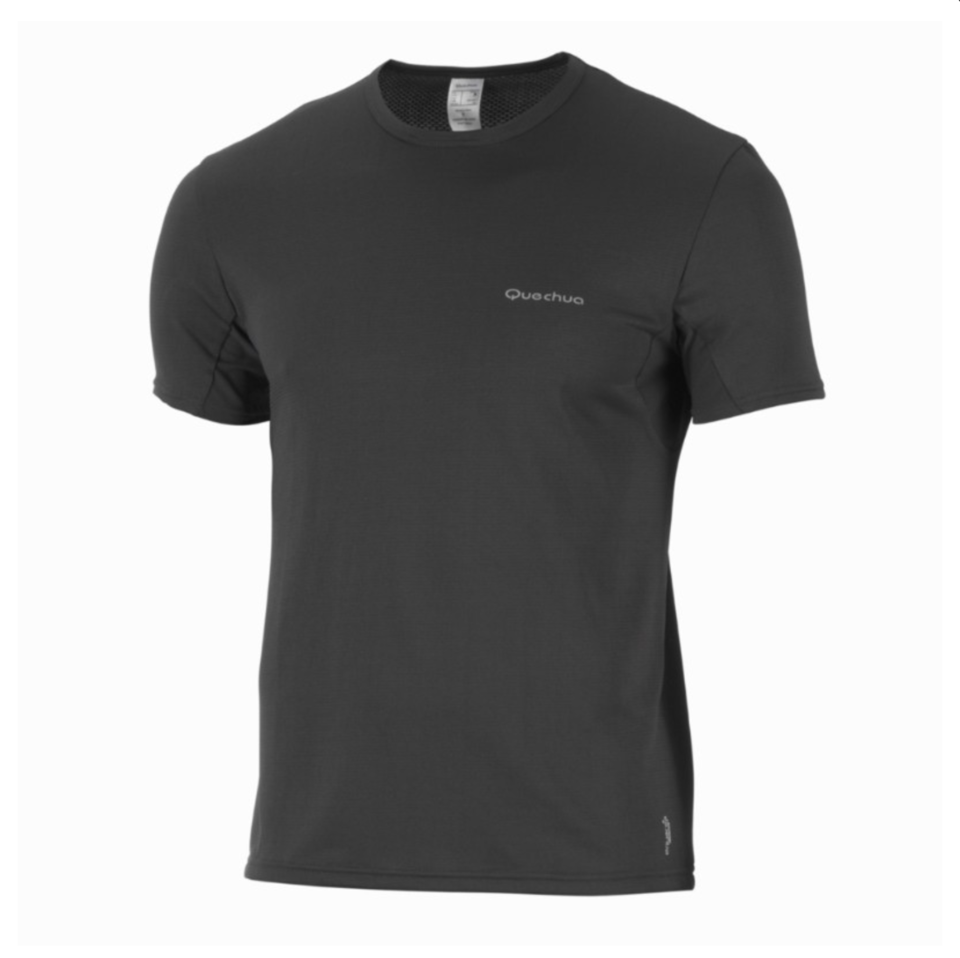 MID-LAYERS
This is the layer you will add when the temperatures start to drop, so two sweaters or a down jacket is ideal.
• Woollen Sweaters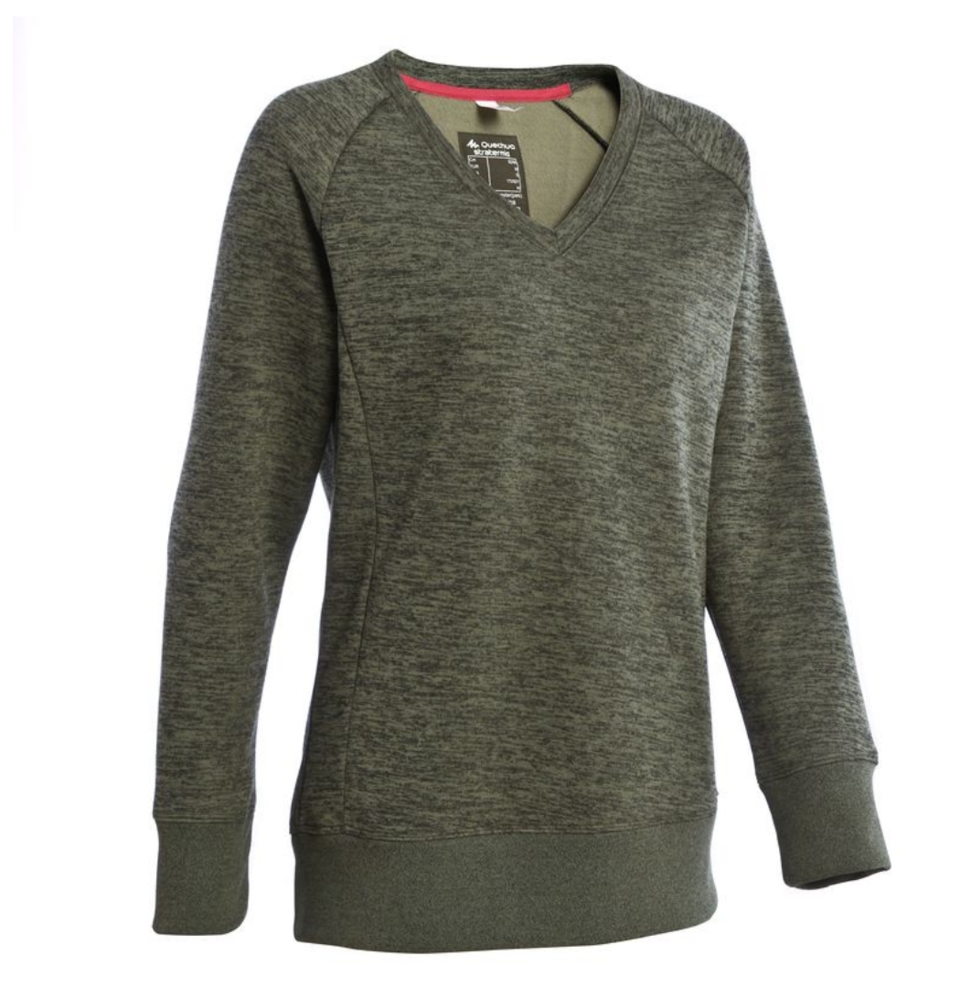 Purpose: Protection from the cold on your trek.

Essential item: Yes
Buy it here.
• Fleece Jacket
Purpose: Another layer of protection from the cold on your trek.

Essential item: Yes
Buy it here.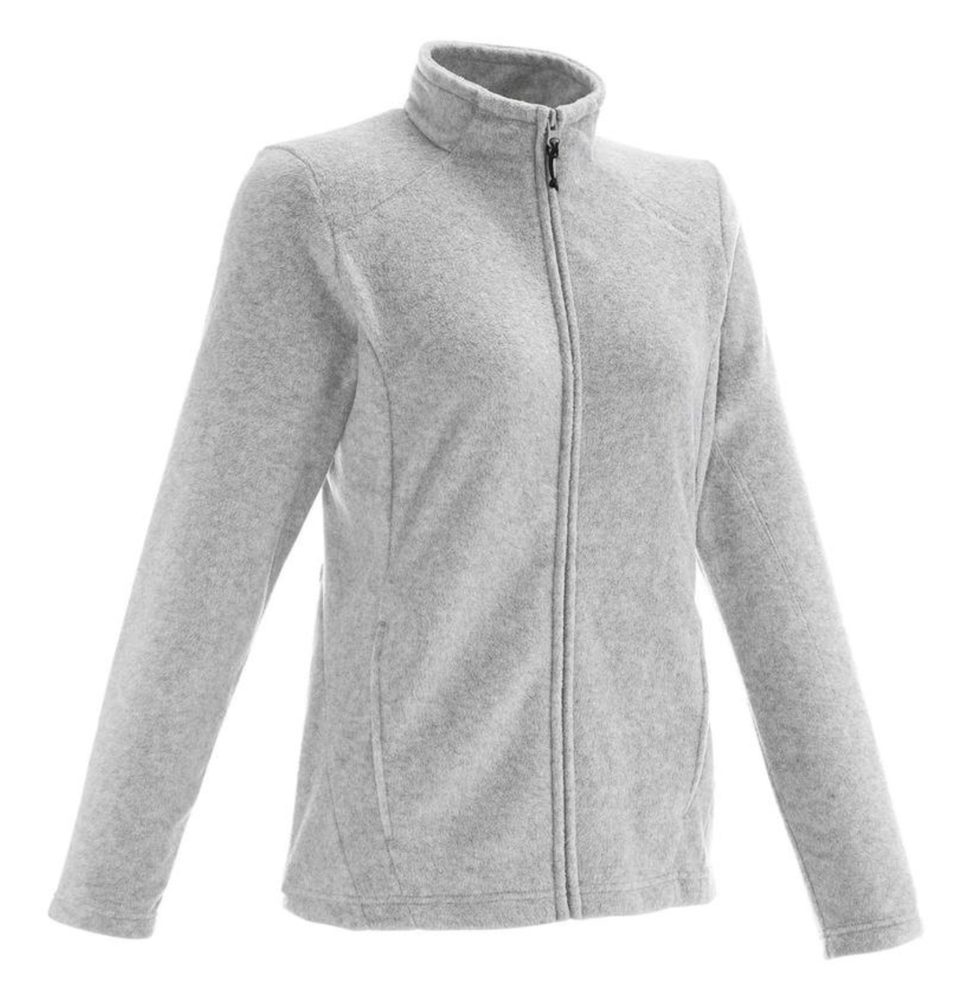 OUTER-LAYERS
The outer layer will include a lightweight waterproof/ windproof/ padded jacket to keep the wind from blowing right through your fleece underneath.
• Jackets
Purpose: Protection from rain, wind and the cold when ascending.
Essential item: Yes
Buy it here.
Lowers
Carry at least two trekking pants. One should be a convertible, so you can turn them into shorts when needed. You can also wear a pair of tights/ right-fit track pants inside your trekking pants.
Buy it here.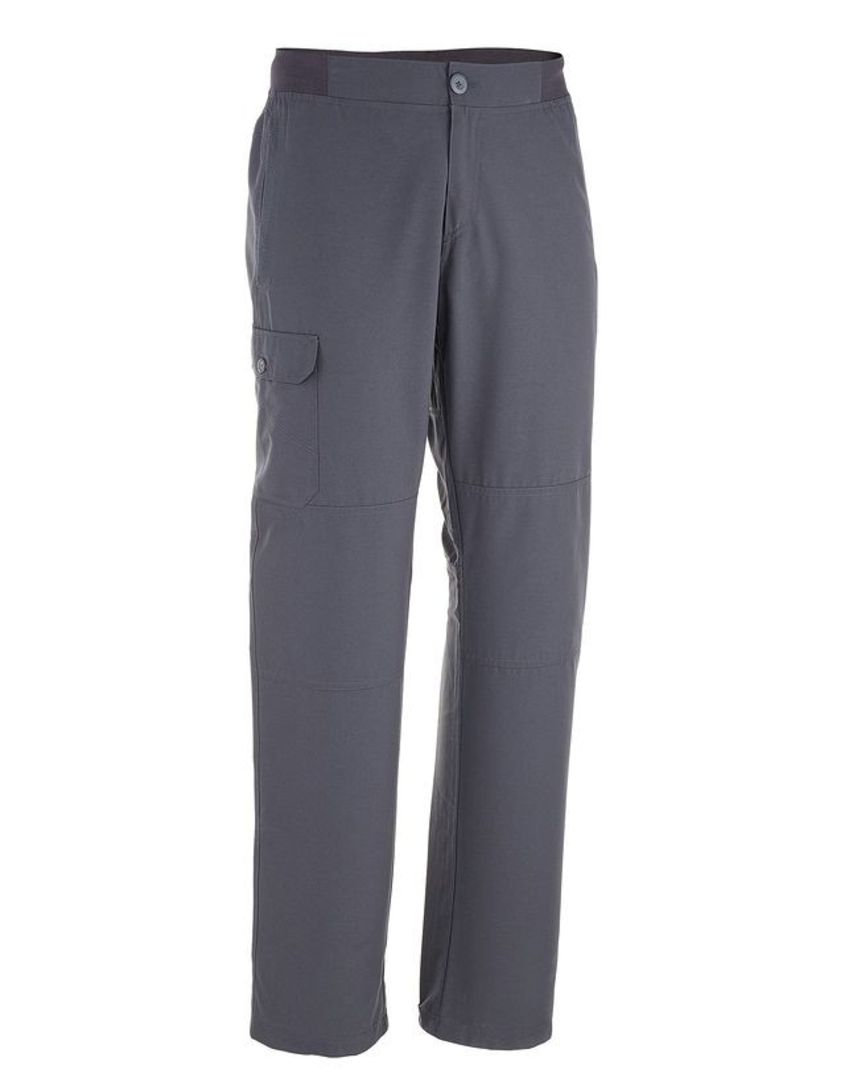 Have a look at this amazing video to understand everything about winter layering for a Himalayan Trek.

Accessories
Feet

• Technical Socks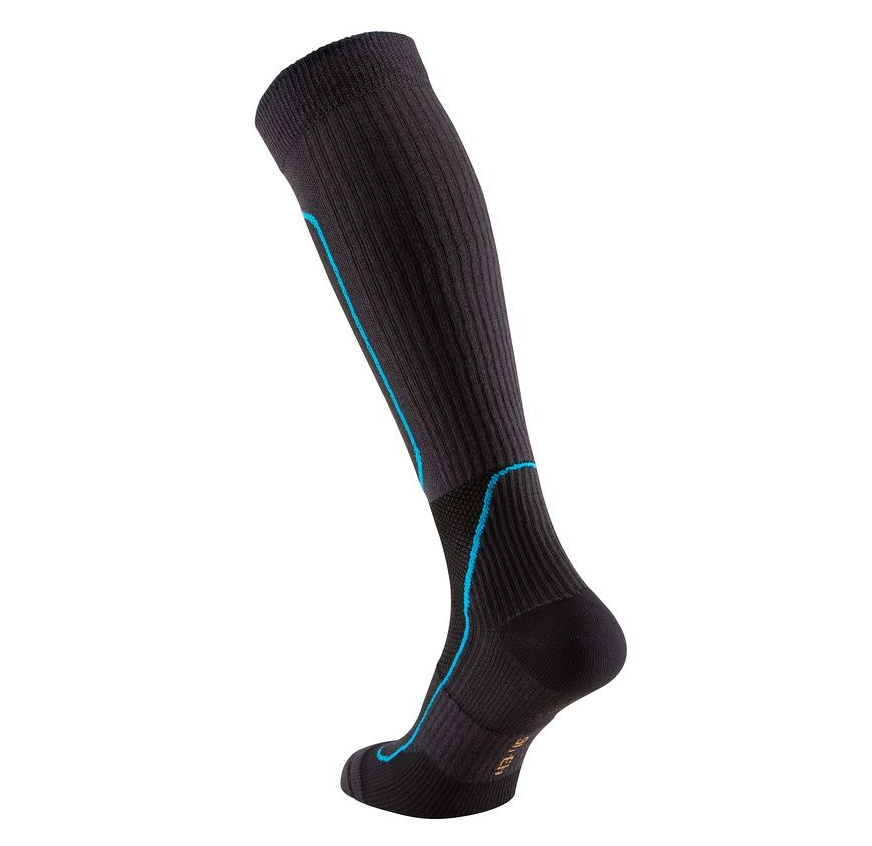 These socks are designed to protect your feet and bring you maximum comfort during your half-day lowland hikes. A pair of these socks must be on your list of trekking essentials. You can buy it here.

Along with the technical socks, make sure you keep two pairs of cotton socks as well.
• Hiking Boots
Boots are one of the most important gears on your Himalayan trek, so if you invest in one thing in advance, invest in a solid, comfortable pair of hiking shoes.
Buy it here : FORCLAZ 100 HIGH MEN HIKING SHOES
Buy it here : FORCLAZ 500 HIGH WOMEN TREKKING SHOES GREY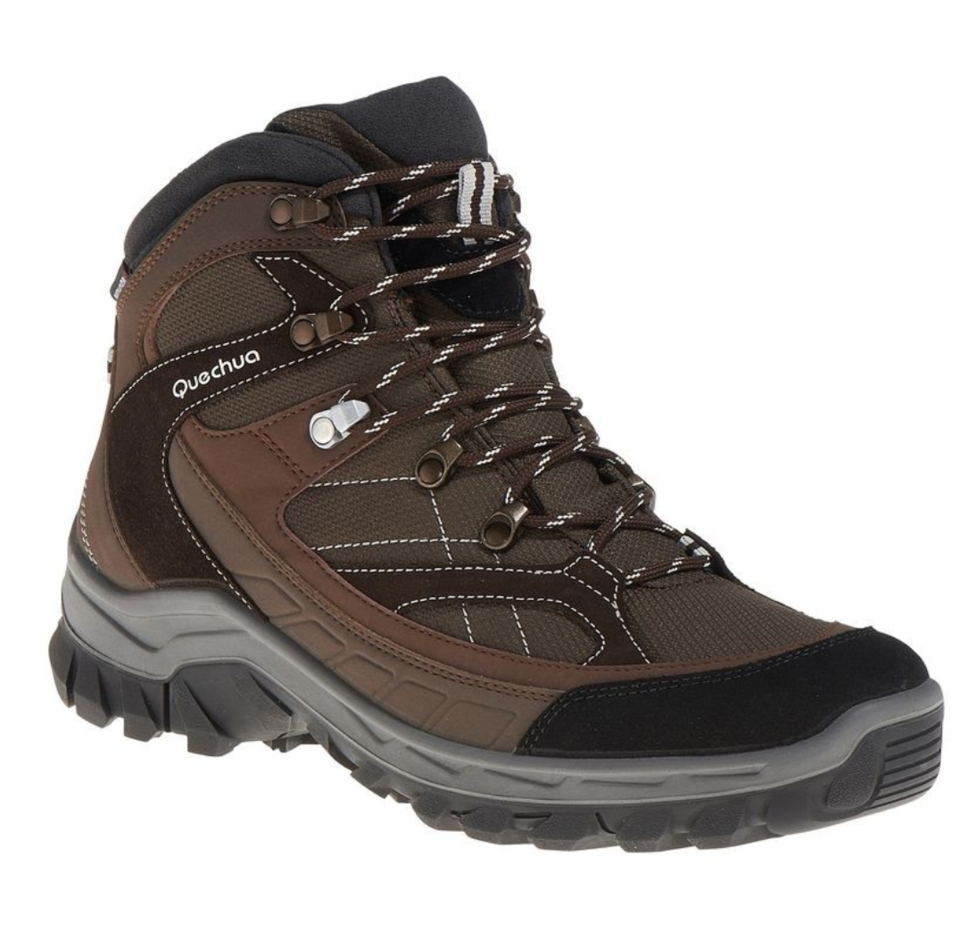 Hands
• Woollen Gloves
A pair of regular woollen gloves will keep your hands warm in moderately cold temperatures.
• Waterproof Gloves
These tend to be warmer and bulkier than standard woollen gloves, but they also come with an inbuilt synthetic shell to protect your hands from the wind and rain.
Buy it here.
Backpack
Hiking requires good levels of fitness along with you having to carry your stuff around for miles. So you need a good backpack as part of your trekking essentials, that is sturdy, comfortable and has good back support. At Decathlon, there is plenty of hiking and trekking related gear that you can purchase. They are of excellent quality and also cost-effective.
My pick : FORCLAZ 60 BLUE HIKING BACKPACK
Buy it here.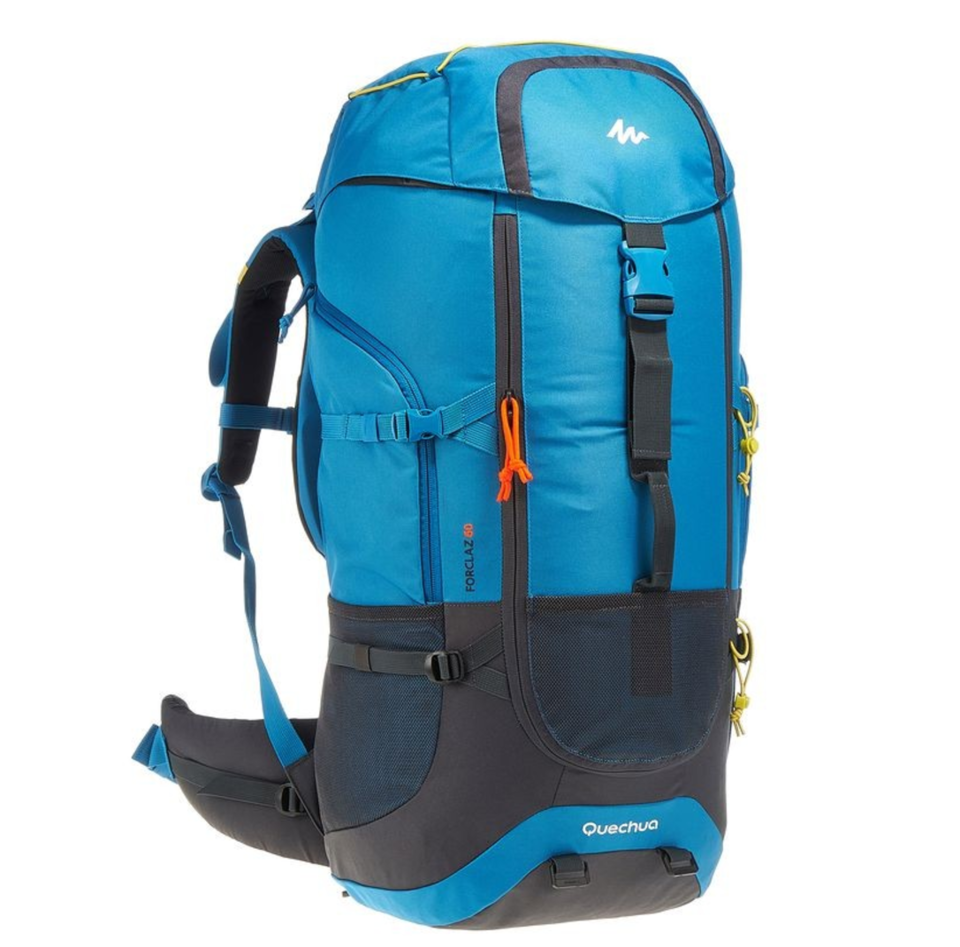 • Head Gear

You need two hats: a summer hat with a wide brim to protect you against the sun and a balaclava that covers your ears to keep you cosy in the cold.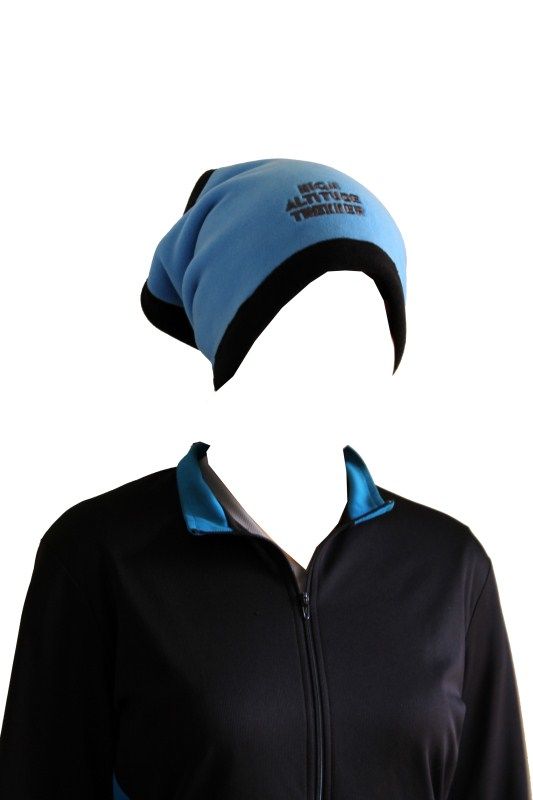 Buy it here: Balaclava

Buy it here: Sun Cap

• Sunglasses
Hiking sunglasses protect you from extreme sun rays while you're trekking. Their wraparound design ensures that they don't fall off.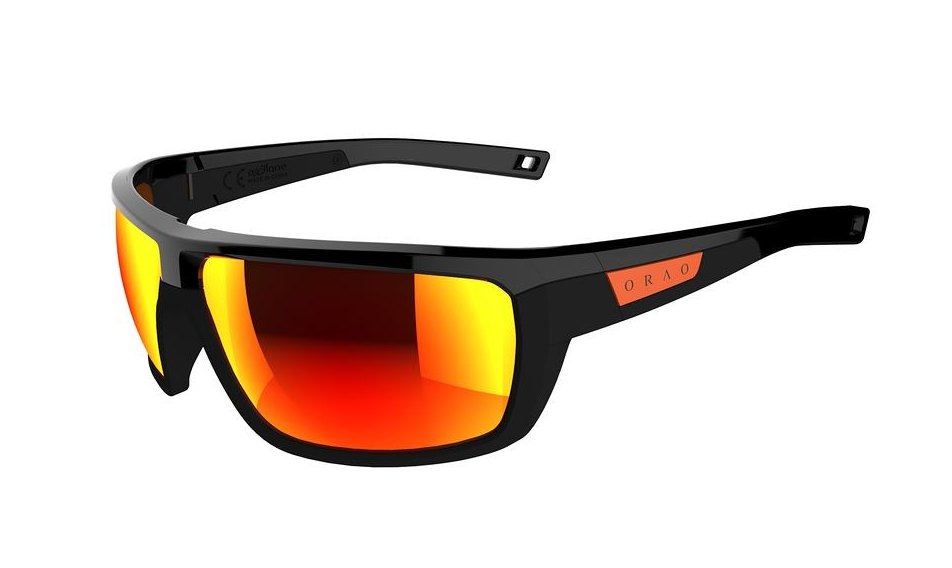 Buy it here.
• Water Sipper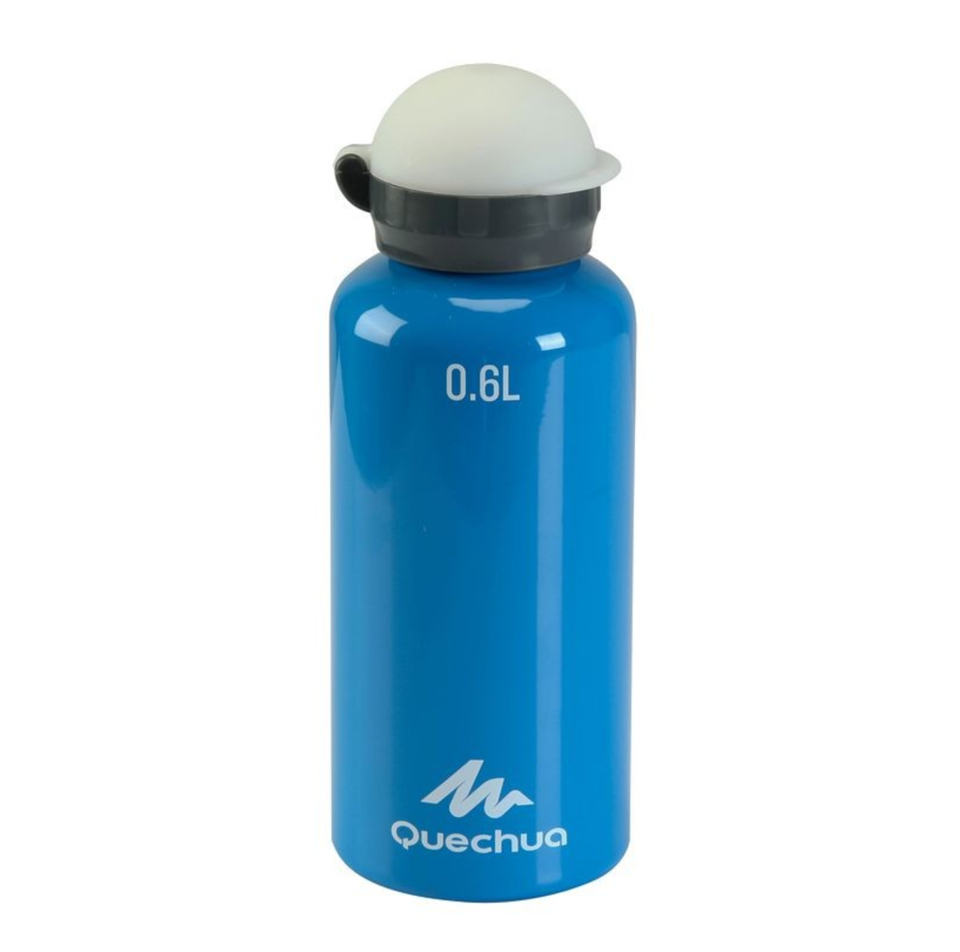 Buy it here.
• First-aid kit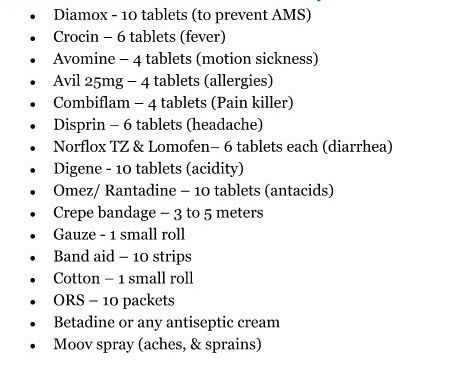 • Trekking Pole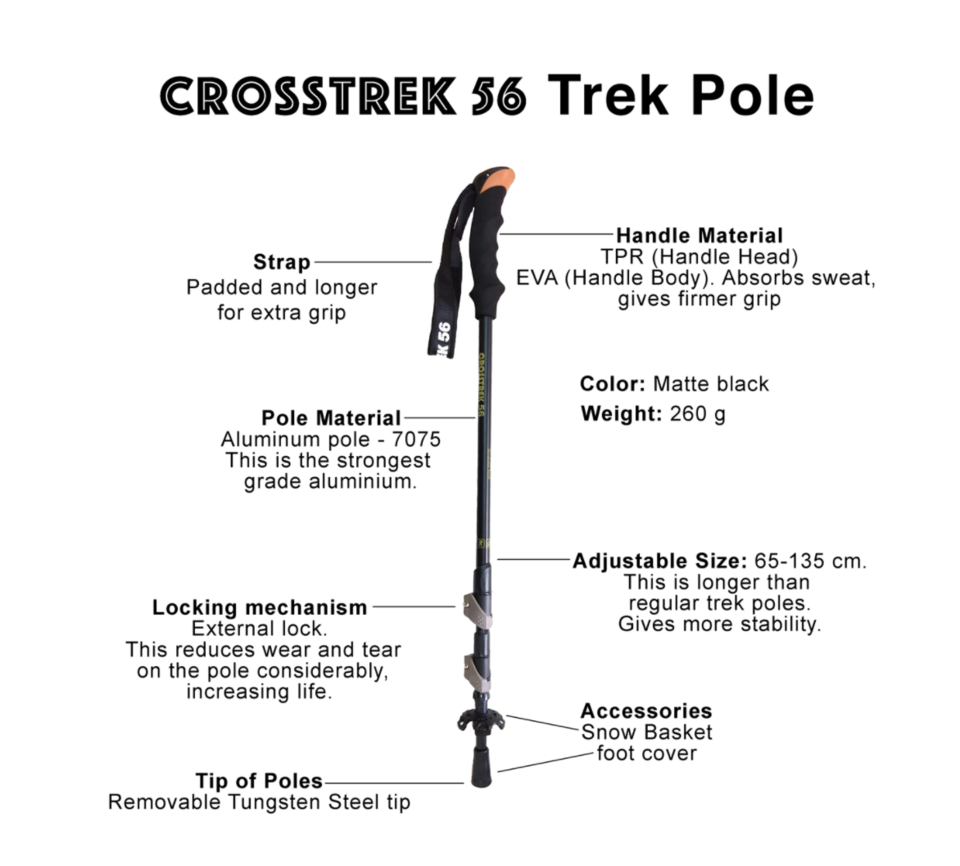 Some people don't like the idea of a trekking pole but I think they are an indispensable part of trekking essentials for uphill hiking as you have something to lean your tired body on.
Buy it here.

• Waterproof Rain Poncho
A waterproof rain poncho is essential for hiking as it protects hikers and their backpacks from the rain.

Buy it here.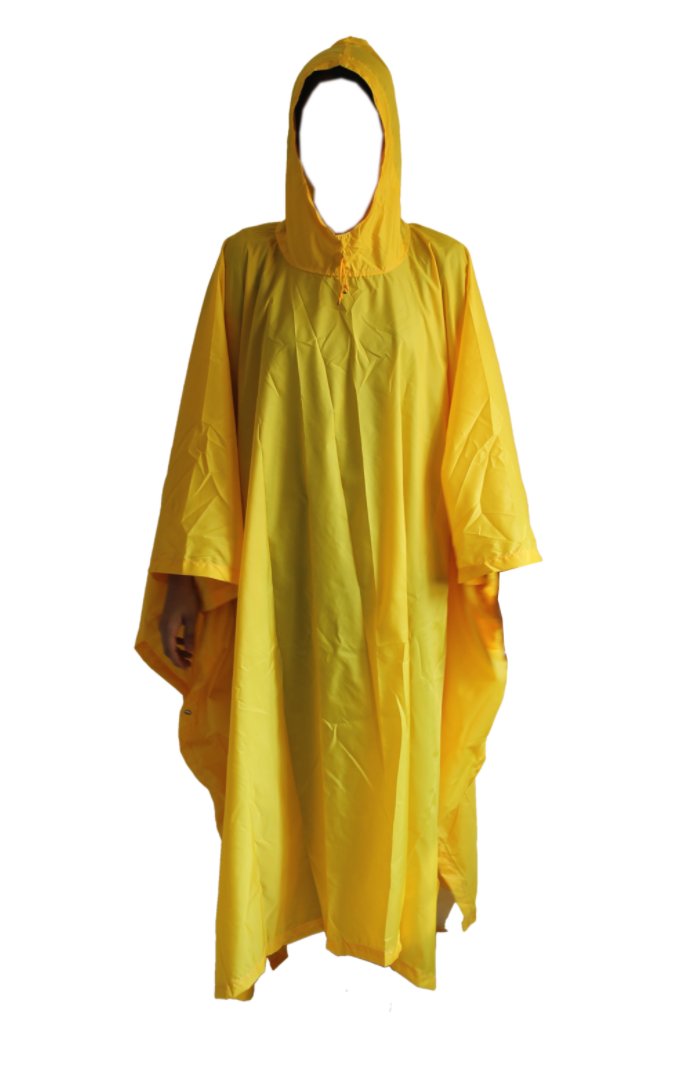 Other Things You Can Pack
• Plastic garbage bags
• Toilet paper
• Flashlight with extra batteries
• Antiseptic creams
• Insect repellent
Treks for beginners
If you are an amateur or a beginner in trekking, here are some treks in the months of January, February and March, which you can attempt. Don't worry, they are not too physically challenging and give enough time to explore campsites.
If you don't have too much time on your hands, then take this weekend trek to Nag Tibba Peak near Mussoorie. Considered one of the best weekend treks near Delhi, this route includes only a day long ascent. It is the highest peak (9,915 ft) in the Nag Tibba range of the Garhwal Himalayas and from the top, you get a panoramic view of the Bandarpunch peak and Kedarnath peak.
REGION – Uttarakhand

DIFFICULTY – Easy
Read more about the Nag Tibba Trek here.
The trek to Prashar Lake is famous for its charming trail through a forest and several rivulets. Surrounded by the Dhauladhar ranges in Kullu Valley, the Prashar Lake Trek allows you to indulge in the local Himachali culture as the trail goes through villages as well.
REGION – Himachal Pradesh
DIFFICULTY – Easy
Read more about the Prashar Lake Trek here.
The trek from Deoriatal Lake to Chandrashila Peak is considered the most beautiful winter trek in the Uttarakhand Himalayas. The gradual ascent towards snow makes it ideal for beginners and the beautiful campsites are ideal for families wanting to step out to interact with nature. From the summit, you can even see the mighty Trishul peak.
REGION – Uttarakhand
DIFFICULTY – Easy
Read more about Deoriatal – Chandrashila Peak Trek here.
Brahmatal is one of the few accessible treks in the peak winters of January and February. During April and March, scarlet and pink rhododendrons bloom along the trail. At the Brahmatal summit, trekkers get the closest view of the majestic Mt Thrishul and Nanda Ghunti.
REGION – Uttarakhand
DIFFICULTY – Moderate
Read more about Brahmatal trek here
The trek to Kuari Pass is perfect for beginners who wish to enter the world of snow treks. The route is inside the massive Nanda Devi Biosphere, and provides views of the marvellous Mount Nanda Devi on the final day of ascend.
The first basecamp, also the starting point, is in Auli. From there you trek for four hours to reach Gorson Bugyal, a picturesque meadow, and camp at Chitrakantha the next night. On the final day, you trek through the Kuari Pass, exit via Khullara to Dhak and drive to Joshimath.
REGION : Uttarakhand
DIFFICULTY : Moderate
Read more about Kuari Pass Trek here
Make sure you've got all the above trekking essentials for a comfortable hike. Pass by beautiful sights and breath-taking vistas for a trek that you'll definitely remember.
If you like to share your travel stories, insights about a beautiful destination, or wish to meet like-minded travellers, then Tripoto is the place for you! Share your beautiful travelogues here.
In collaboration with IndiaHikes

Frequent Searches Leading To This Page:-
essentials trekking pole, trekking essentials list, backpacking trekking essentials, mountain trekking essentials, winter trekking essentials, snow trekking essentials