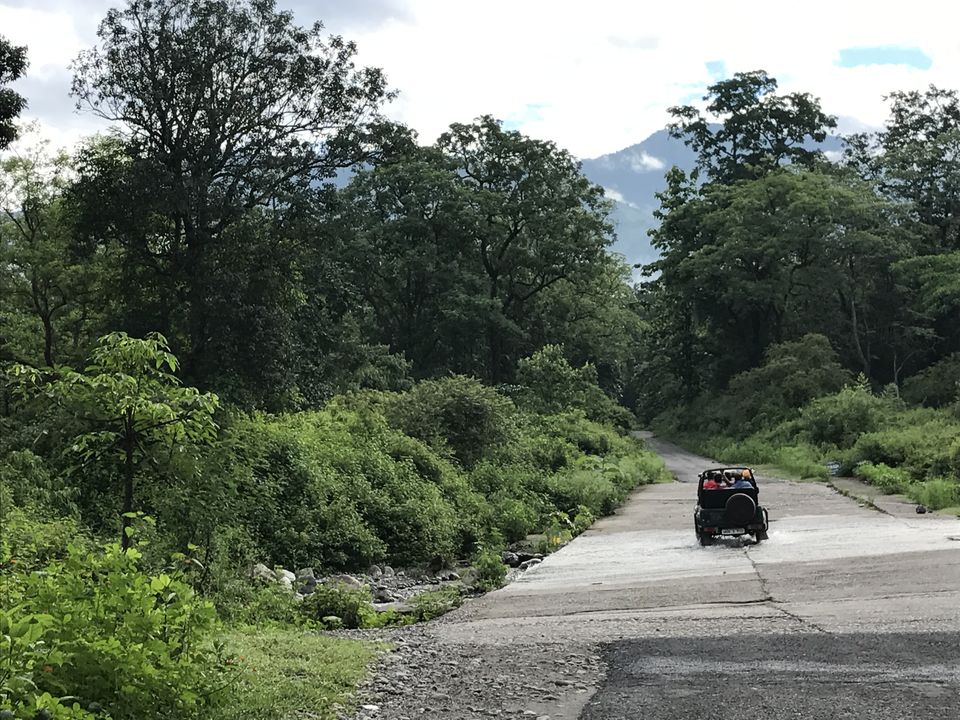 Jim Corbett needs no introduction. A paradise for avid photographers and wildlife enthusiasts with rich flora and fauna.
On Thursday eve of 20th July, I had a sudden craving to visit a hill station. My elder brother, who doesn't explore much, was up for this one and we thought, yeah why not? Just two bros hanging out in the hills in monsoons, doing whatever two bros do. With no set destination in mind we browsed to HRTC's website and figured which buses we could still catch. It was around 8.45 PM. We planned Barot.
And then it dawned on my parents, why don't they join us as well. We had of course invited them but on a condition that it would be a road-trip. Reluctantly, they agreed but were not ready to drive in the hills as none of us had the experience of the same. Jim Corbett & Nainital was decided.
ETA: 6.5 hours to RamNagar from Delhi
Season to visit Jim Corbett: 15 Oct - 15 June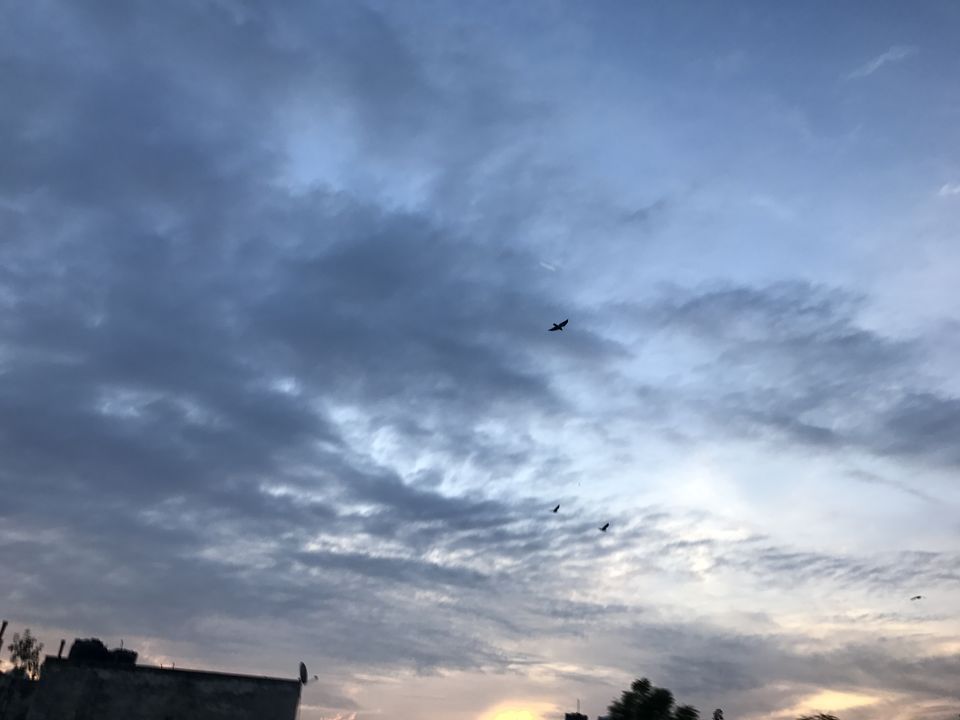 We started at 5.30 AM from Dwarka, New Delhi, in our car (Zen Estilo - Edge). Now that's a 1,000 cc green (CNG) variant. Neither dad nor bro were experts in highway driving let alone driving in the hills. So naturally we were all a bit skeptical & were cautious. This was going to be our first road trip as a family.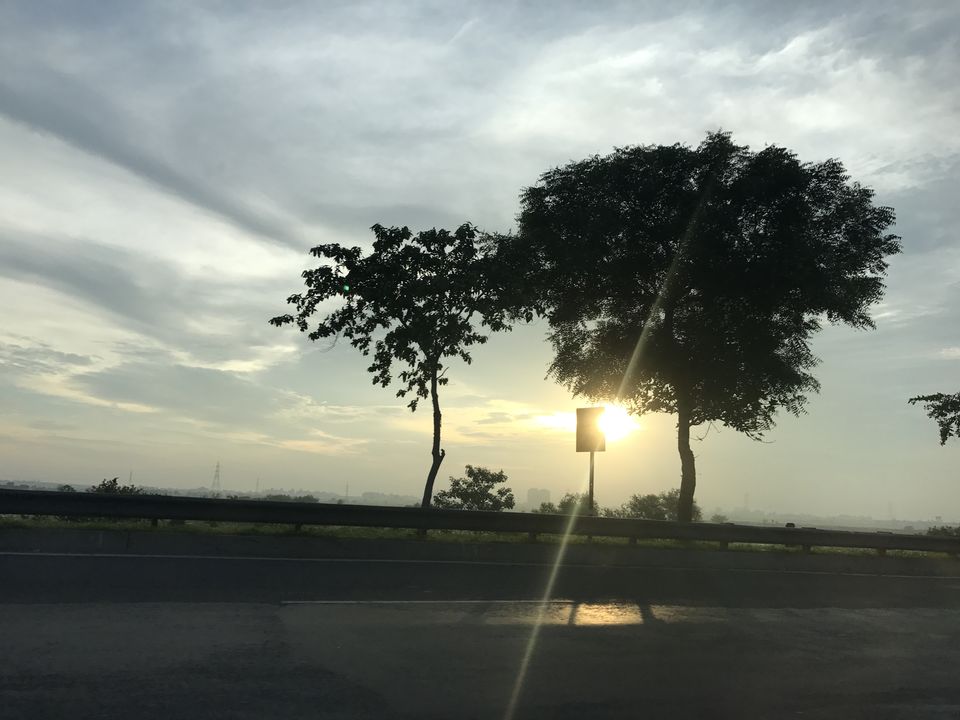 Kanwad Yatra was on (an annual pilgrimage of devotees of Shiva, known as "Kānvarias" or "Bhole" to Hindu pilgrimage places of Haridwar, Gaumukh and Gangotri in Uttarakhand and Sultanganj in Bihar to fetch holy waters of Ganges River) which meant one side of the highway (first NH-24 & then NH-9) was not allowed for vehicles. It had been cordoned off for the devotees. We hadn't anticipated this & were pretty nervous as we had to drive wrong way facing the oncoming traffic for most of the journey.
I was planning to book a resort beforehand, however, since it was off season, I later decided not to. I expected the usual rates to be less. It turned out to be an excellent decision. I drove for a short while (learning phase), where as bro and dad took turns as we crossed smaller towns.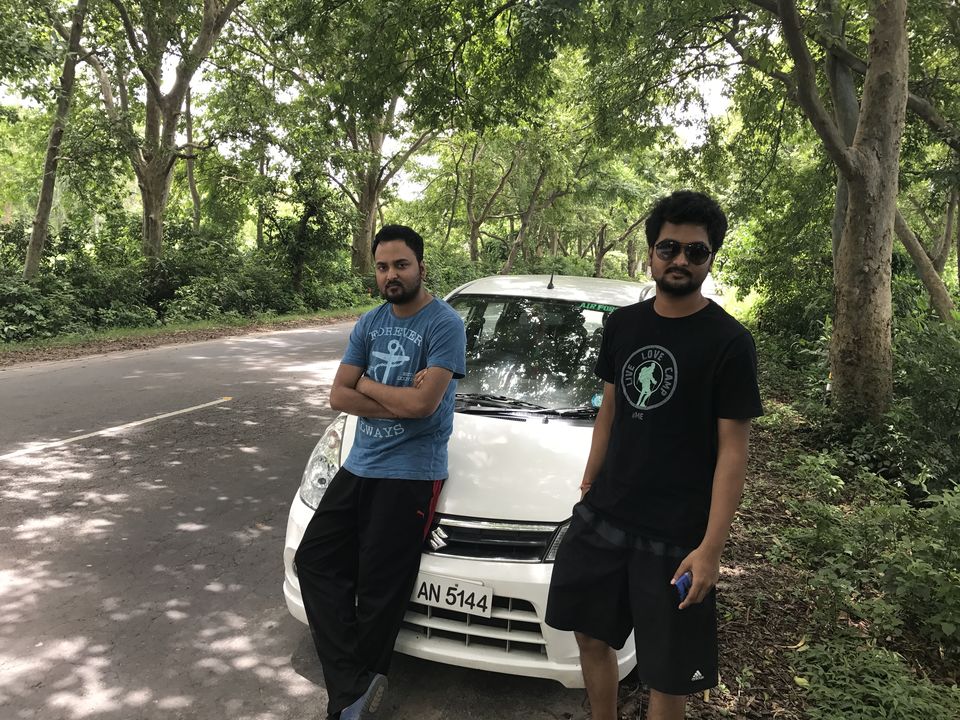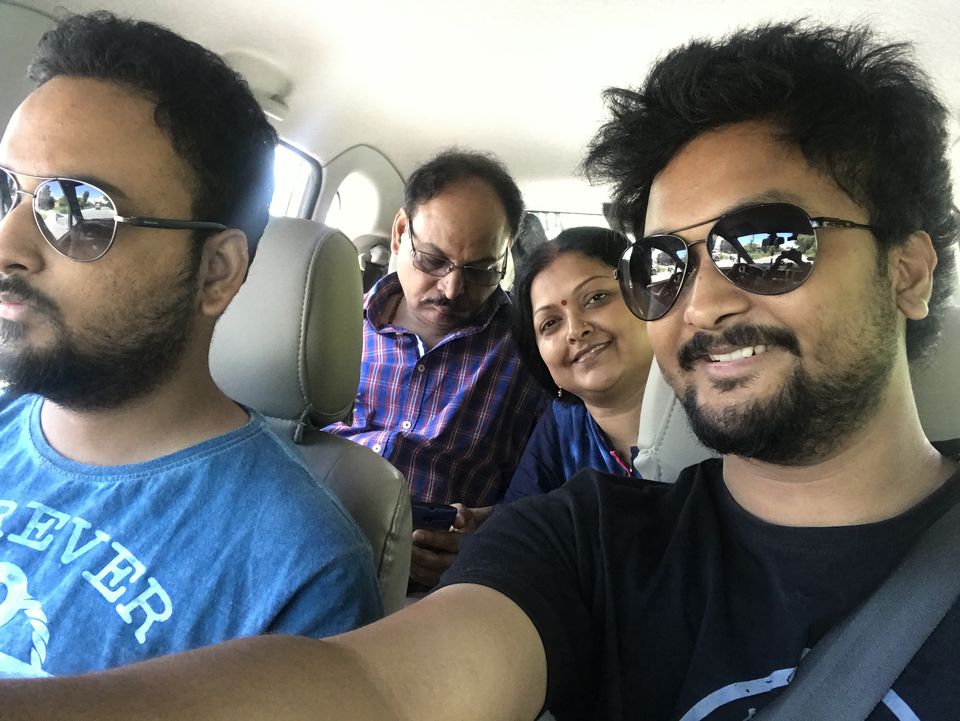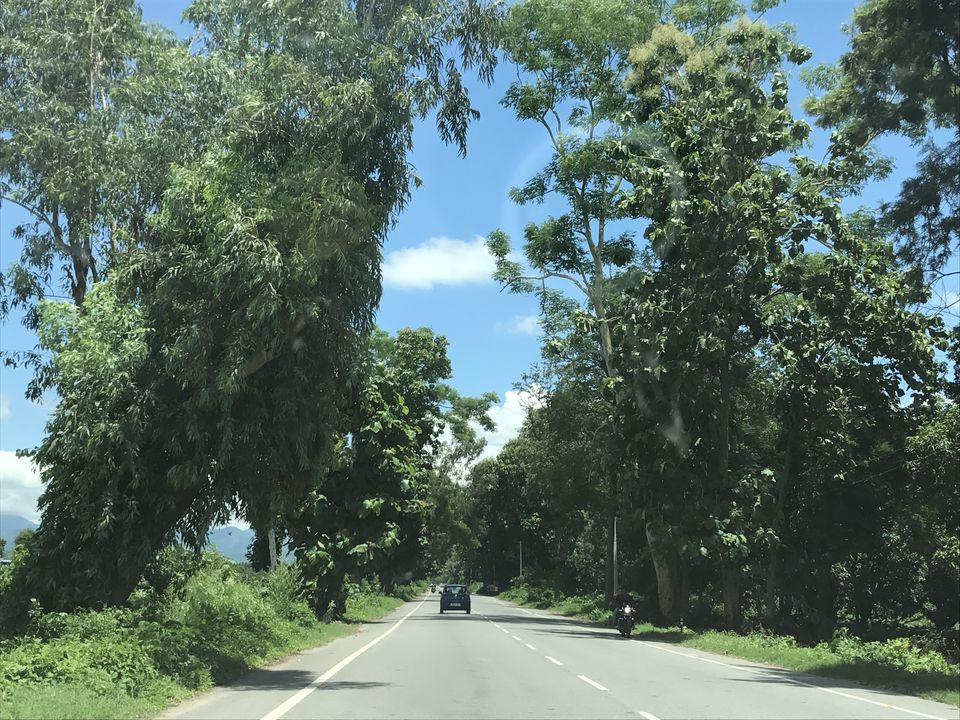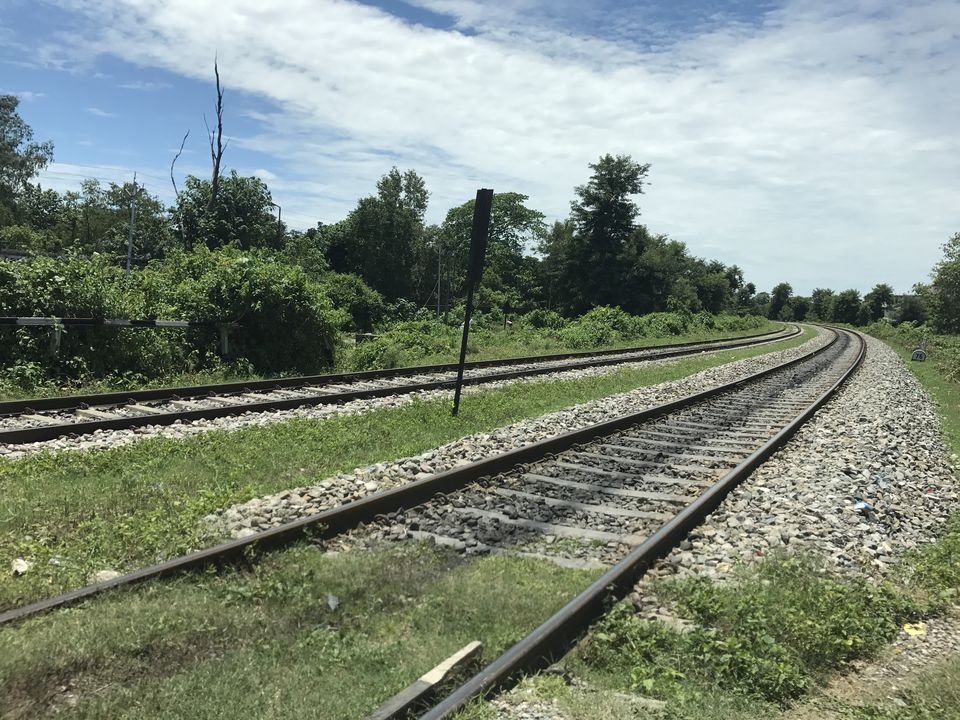 Parwati Wild Abode Resort (Dhela), Jim Corbett
We reached Jim Corbett resort at 1 PM. Following Google Aunty (Maps) had been working out well so far. I was in touch with Mr Rawat, the manager of Parvati Valley Abode, Jim Corbett, since yesterday. I was told that safaris are going on, however there was no need to book in advance as it might get canceled due to sudden rains etc. There are 6 zones in Corbett out of which Dhikala and Dhela are the most popular, as the possibility of spotting wildcats is more in this area. The resort we were headed to was in Dhela zone. Mr Rawat seemed to be a genuine person & assisted us in navigating to the resort (we lost our way and reached the border of the national park!! Google Maps suggested to cross the barbed wire!)va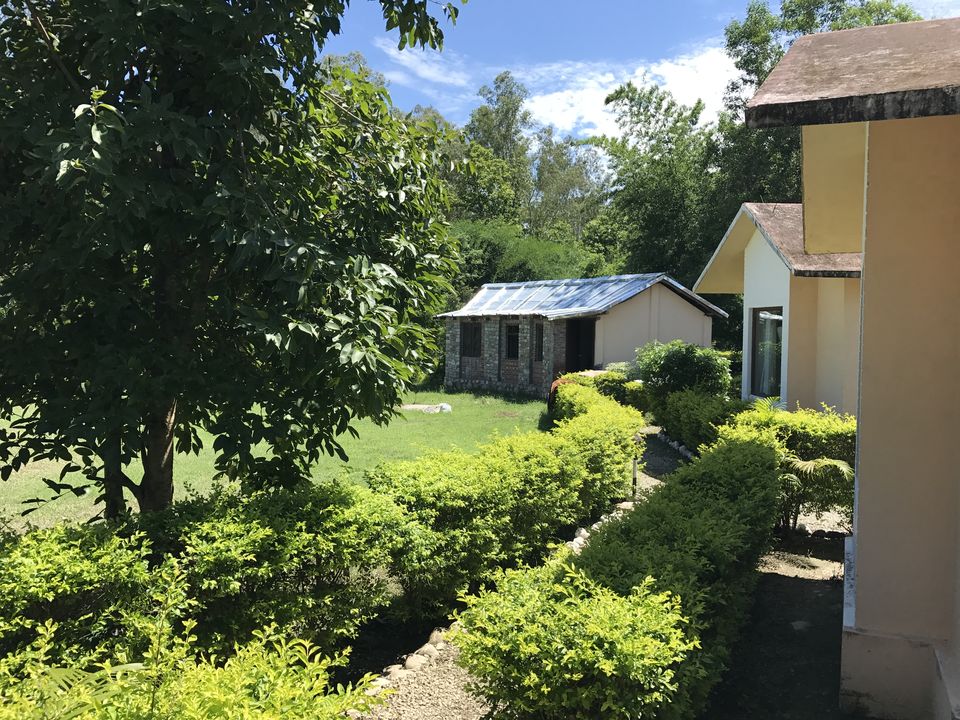 A helpful person, he had been clearing most of my doubts. However, what he didn't reveal was that, the safaris he was referring to were not the ones inside the forest but on actual pukka roads (in the Teda zone) as Dhela zone was closed. As per him, due to the rains, the tracks inside the forest were in bad condition. There is a risk of the streams getting flooded and Jeeps getting stuck if it showers. I was infuriated at this thought. The thought of being in Jim Corbett & not exploring the deeper parts was highly disappointing. I only wished, he'd shared this information with us when I called him prior to departing Delhi. On his part, it's business to draw travelers, but being on this side, we expected honesty. The weather was sunny & I coaxed him to arrange for the real safari but it was out of his hands. Damn!
Reveling & recreating in the comfort of the resort
The resort offers mud cottages as well as rooms depending on your flavor. We preferred the comfort of the rooms. Make sure you get the house keeping guys to spray insect repellents in the rooms.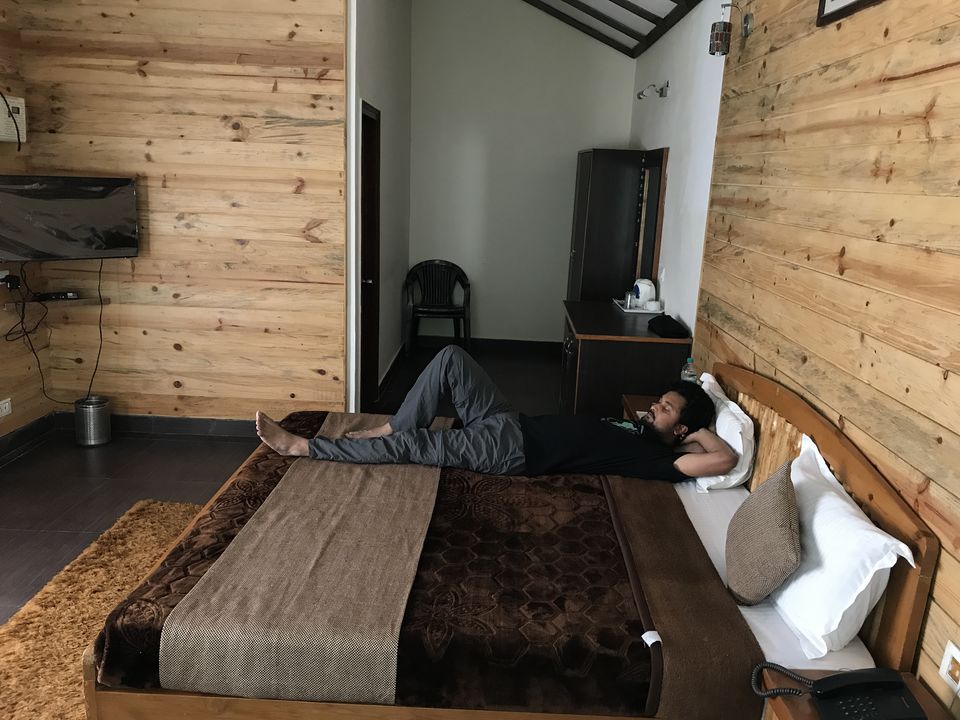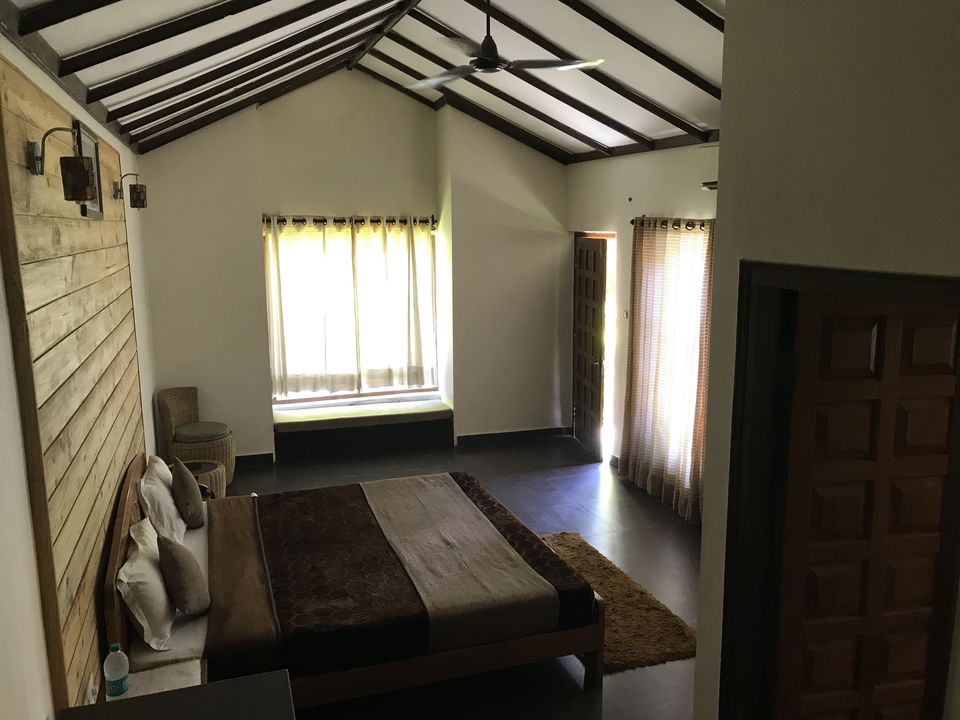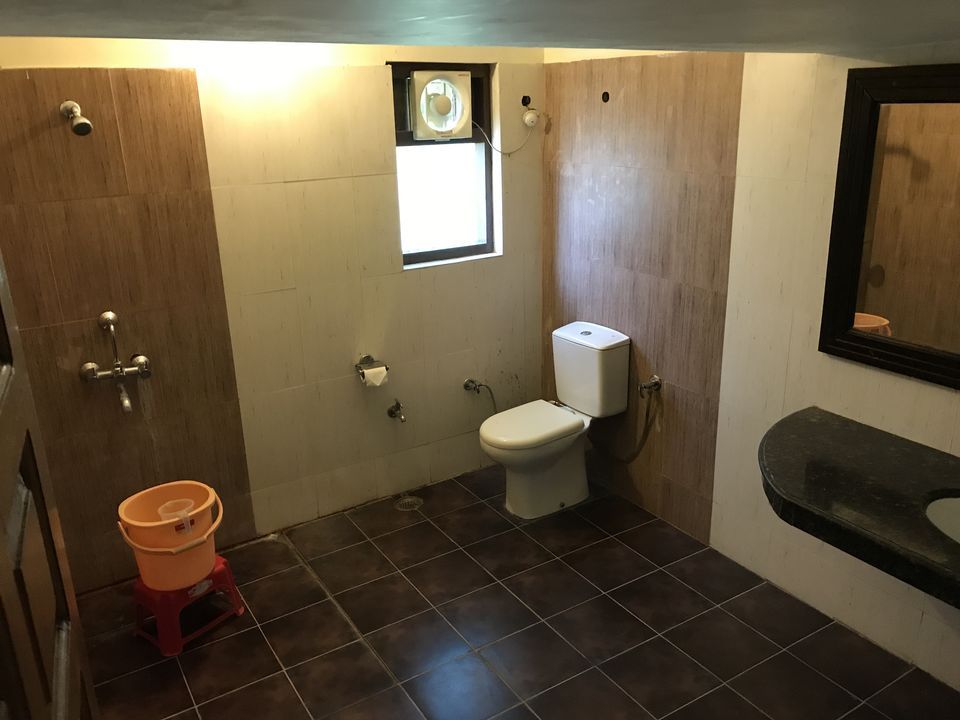 Charges: Rs 2200 per room (x2 = Rs 4400), food not included.
Apart from the four of us, there were 3 friends and a couple on the property. But mostly it was silent. Having nothing better to do for the day, the 2 and half men, decided to recreate with some gaming activities. It had been a while I played pool. Last I remember, I used to play with my best buddies from college, Sanyam and Gaurav. We used to laugh at each other for making a poor break or pocketing the 8 Ball accidentally. On other occasions, we played LTP (Loser to Pay) with total strangers. Mostly we beat them together and saved our money. Divided by cities now, I long to see them again.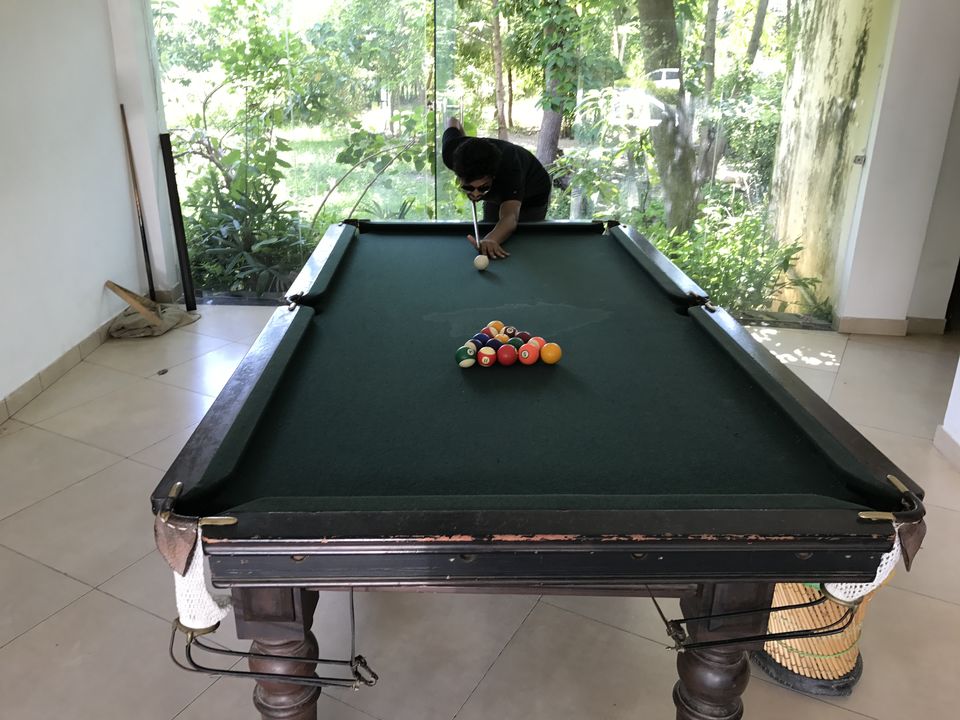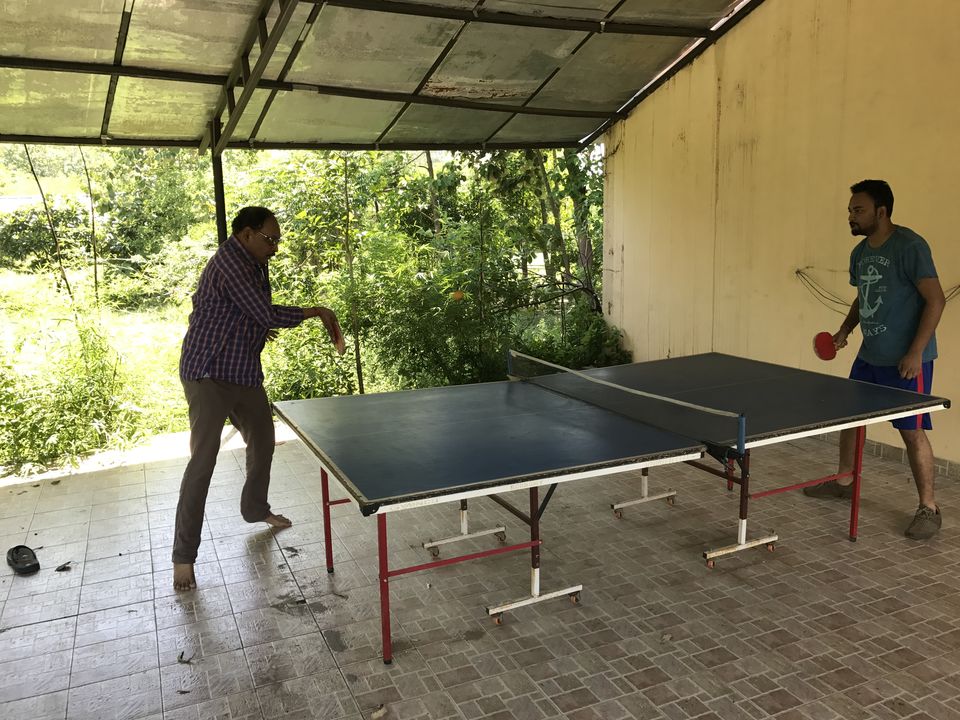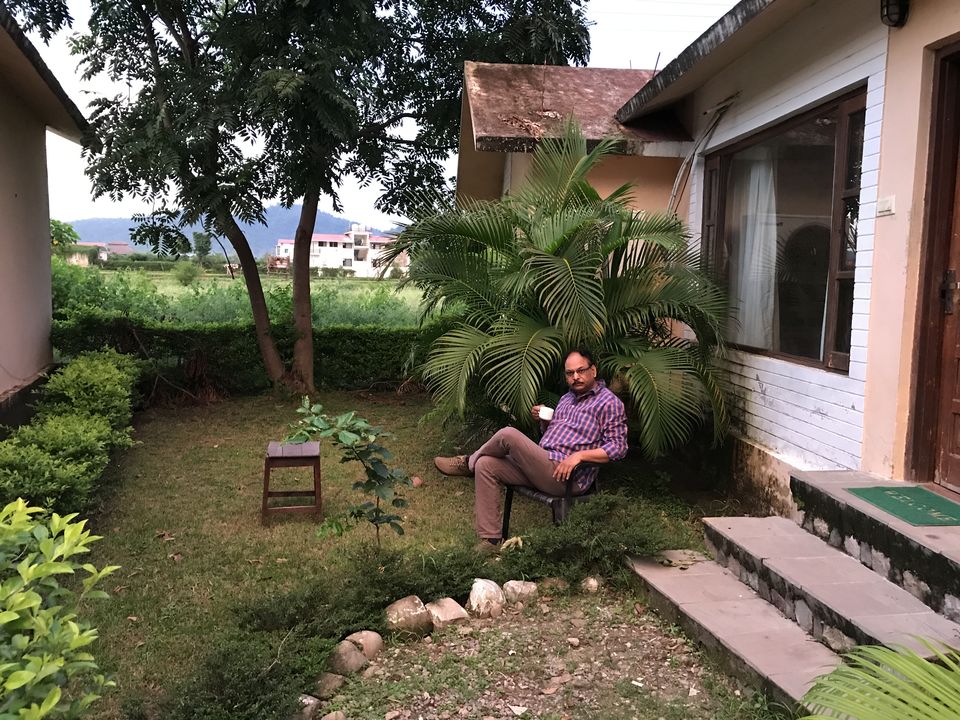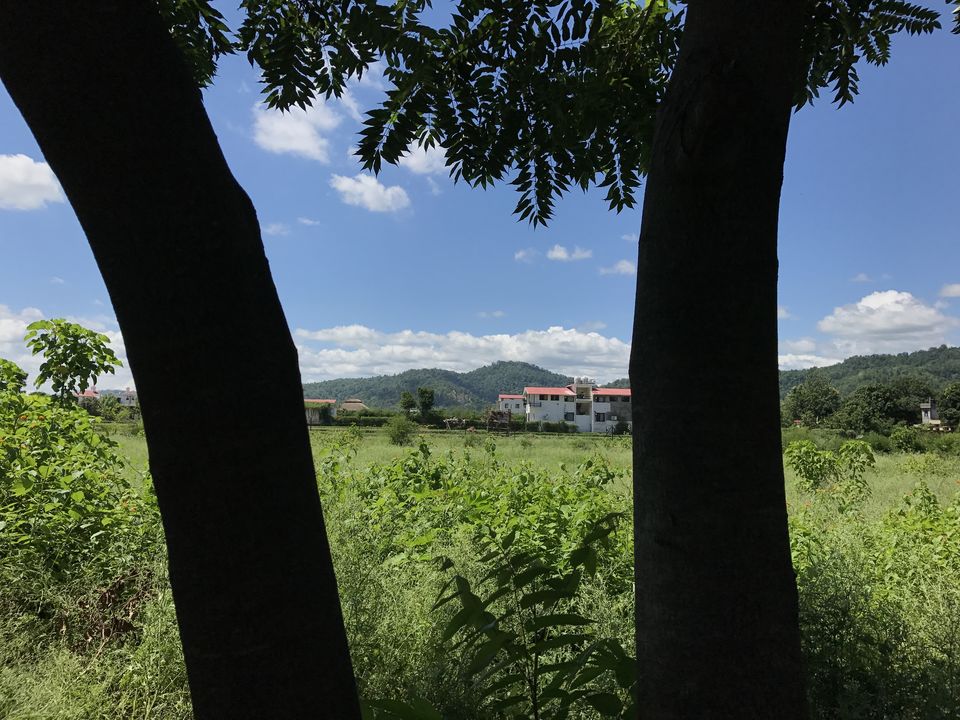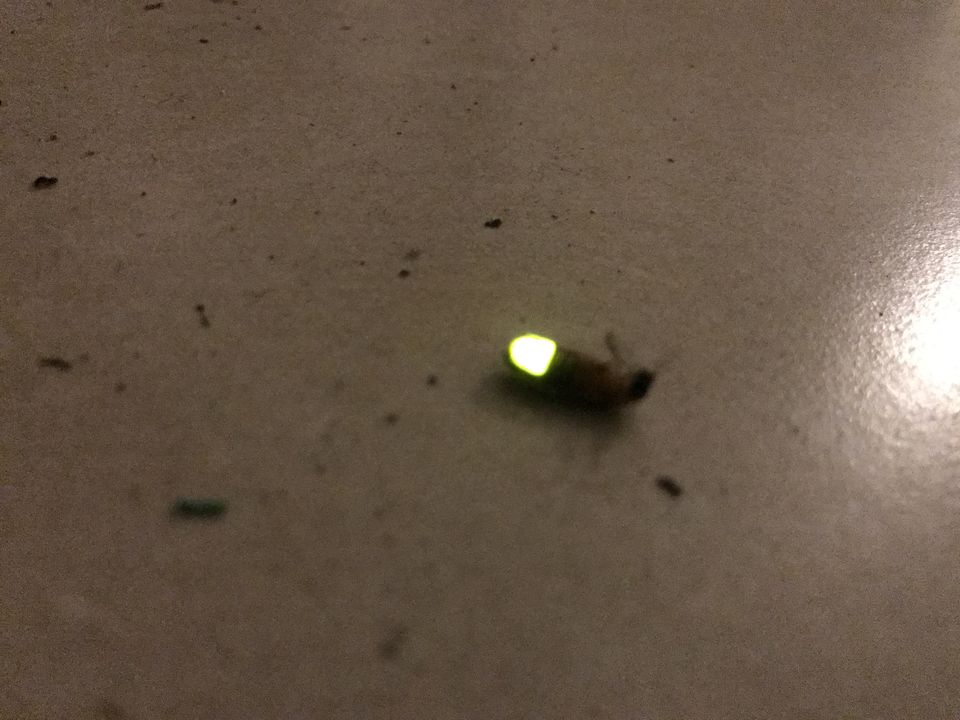 As we moved in the direction of Teda, 3 safari jeeps whizzed past us in the opposite direction. Dispirited, I muttered "those folks might get a permit to enter Dhela", as we were exiting Dhela.
The guy from the resort who accompanied us was well informed of the routes & was a great bird spotter too, not to forget his exceptional knowledge of flora and fauna. Like many, we weren't lucky enough to witness an encounter with Tigers, Leopards etc. However, we did spot Monkeys, Peacocks, Sambar Deers (Rusa Unicolor), Spotted Deer (Cheetal), Barking Deer (Indian Muntjac), Wild Boar & Oriental Pied Horn-bills. My digital camera was discharged (unplanned trip right?) & all pictures/videos were shot with my phone.
Why can't you spot elephants, tigers in off-season that easily?
Allow me to explain. When do we have a better chance of spotting the animals? Naturally, when the animal is out exploring or hunting, rather than sitting in one area, right? Now in the monsoons (off-season), they have abundance of water deep inside the forest itself. It's the thirst which drives the animal to uncharted territories. That's when you'd see tigers, elephants etc on the move, crossing tracks & thus visible to the tourists. In monsoons, every pit becomes a puddle & they have ample water bodies at their disposal, to gratify their needs, hence they don't about much.
Season to visit Jim Corbett: 15 Oct - 15 June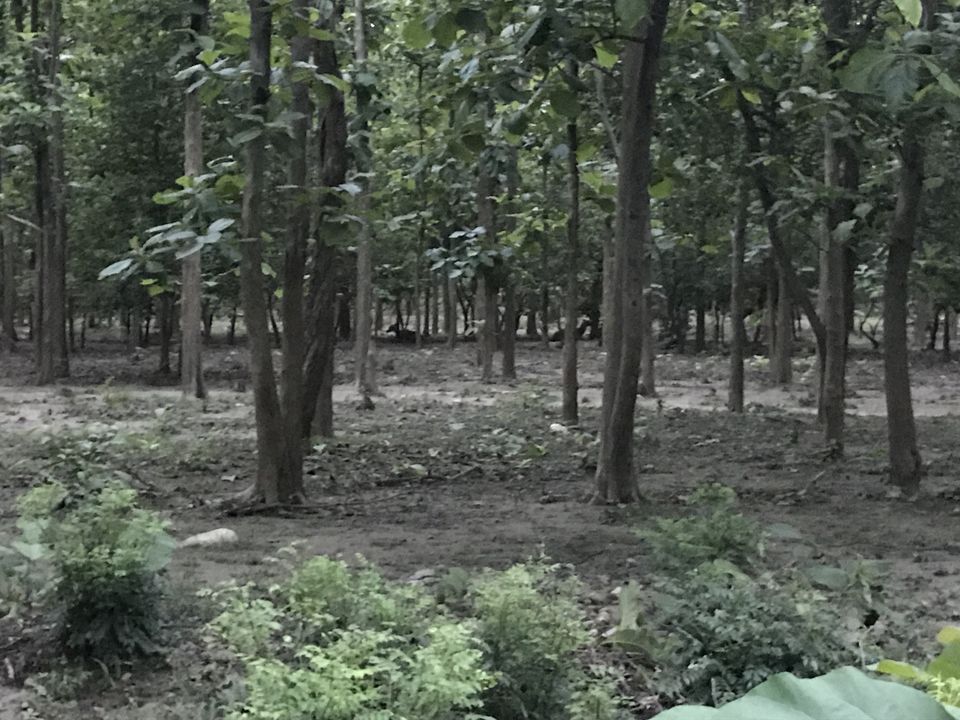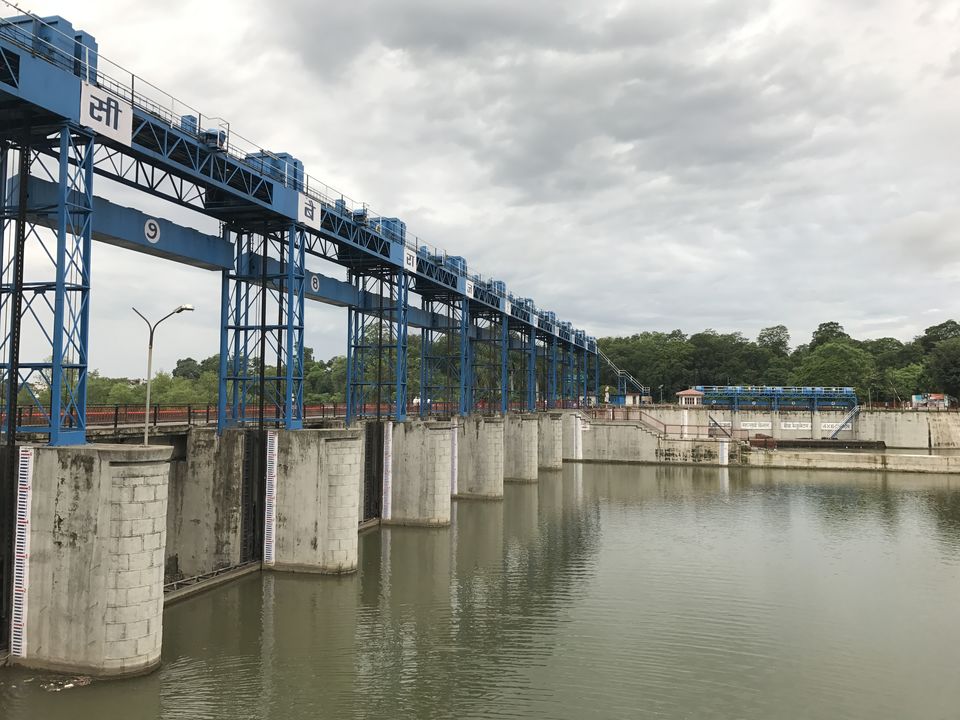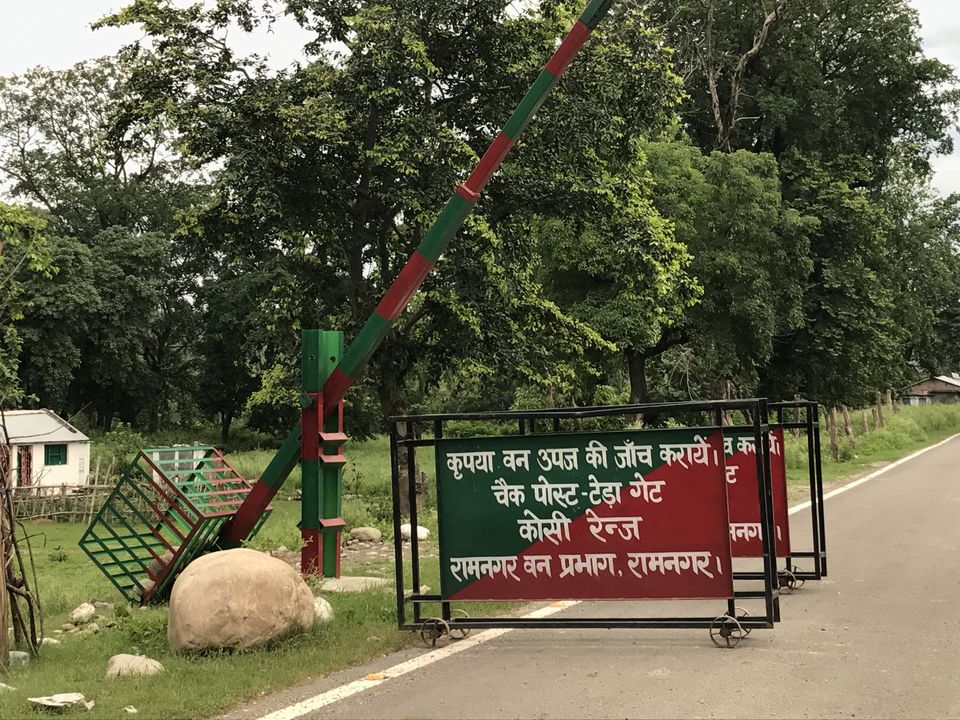 Entry fee per person: Rs 100 (x5 = Rs 500); Entry fee for car: Rs 250. Total: Rs 750.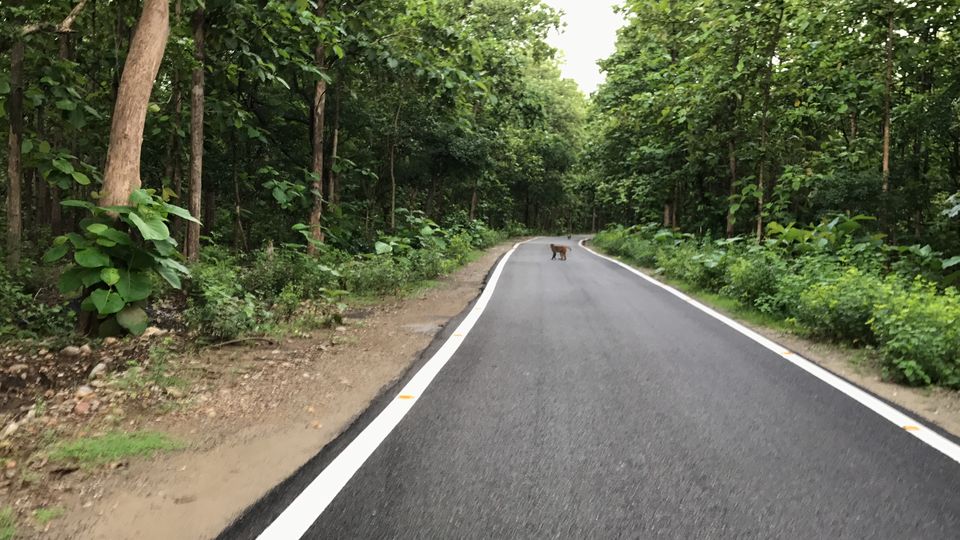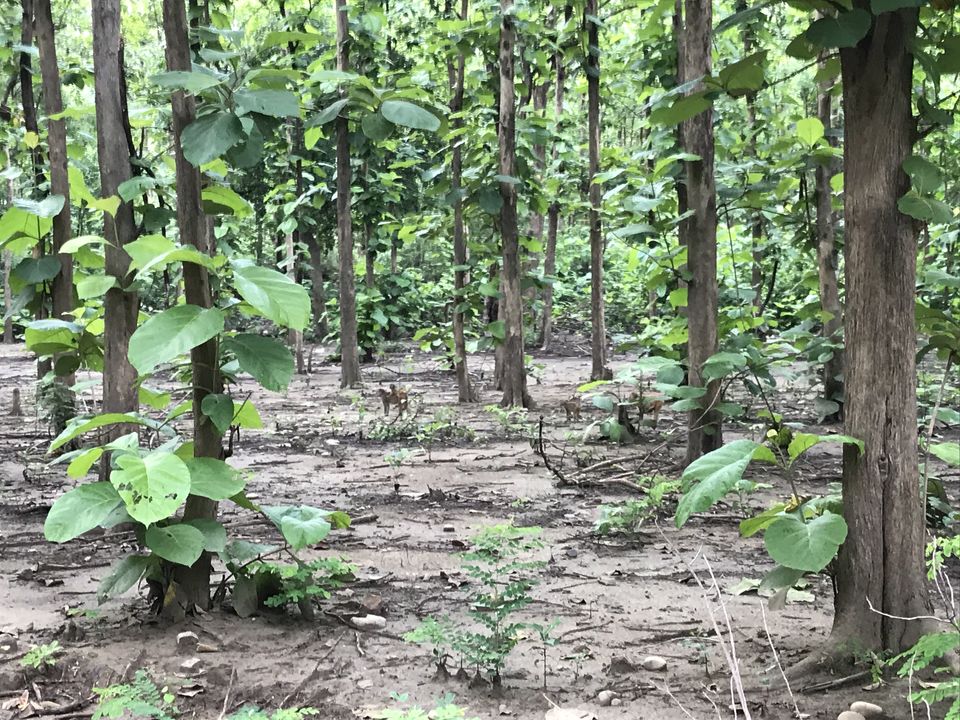 Driving steadily, we took our own time to appreciate the nature around us. "Deer and Monkeys are good friends" the resort guy remarked. Deer eat the left over of monkeys (usually fruits) which they drop from above. Also, deer are mostly found to be close to the tribe of monkeys. The simple reason behind this is, they rely on warning calls (shouts) of the monkeys, as they can spot wildcats (tiger or leopard) from up above alerting the deer to run away from its predator. Nature has a solution for everything. This point was proved time and again, as we progressed further into the forest.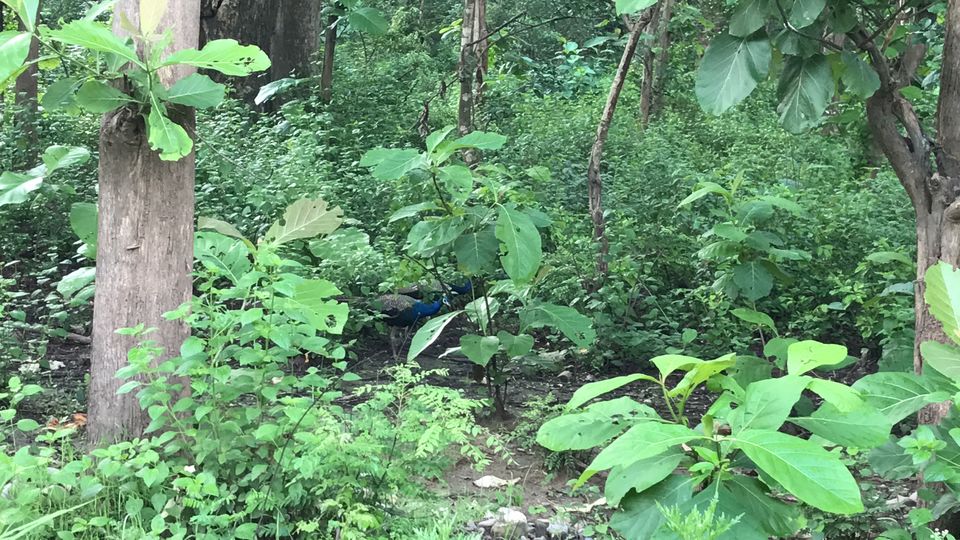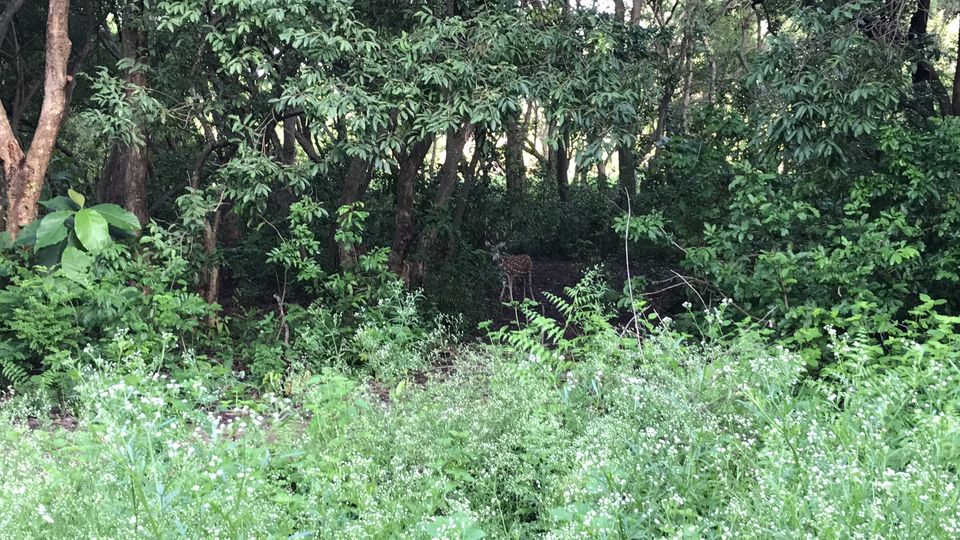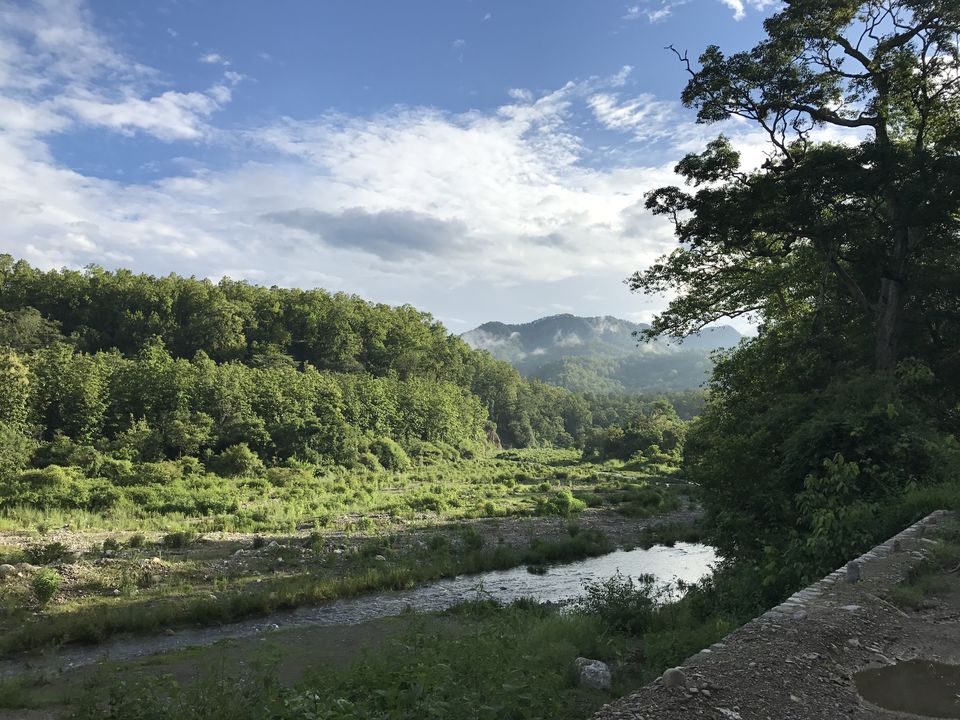 Remember I told you, 3 safaris which passed us by earlier in the morning? Well well well. Apparently, they didn't get the permits and had to enter the Teda zone. The resort guy remarked "you just saved around 3 grand ! ". I felt uplifted at this thought. This was as close to the jungle anyone could get. Everyone had to deal with it. It's not that, everyone who visits Jim Corbett in the season, sees elephants, wildcats etc. More often than not, people deem their trip as a let down after returning & resort to seeing just footprints of tigers but not the royal creature itself. It is what it is. You can't dictate the terms of the jungle.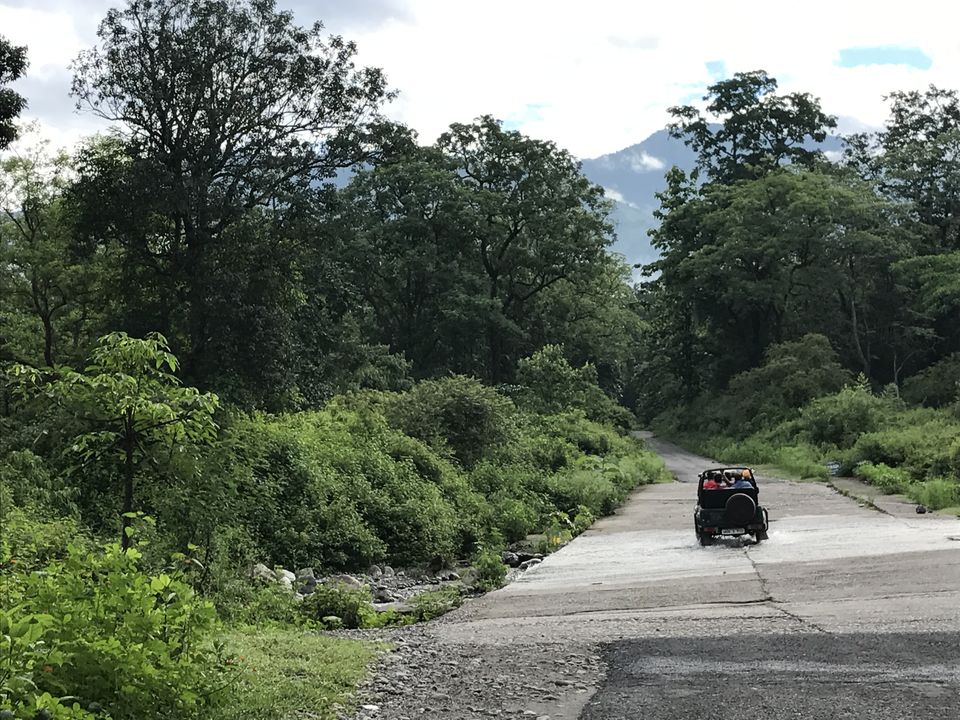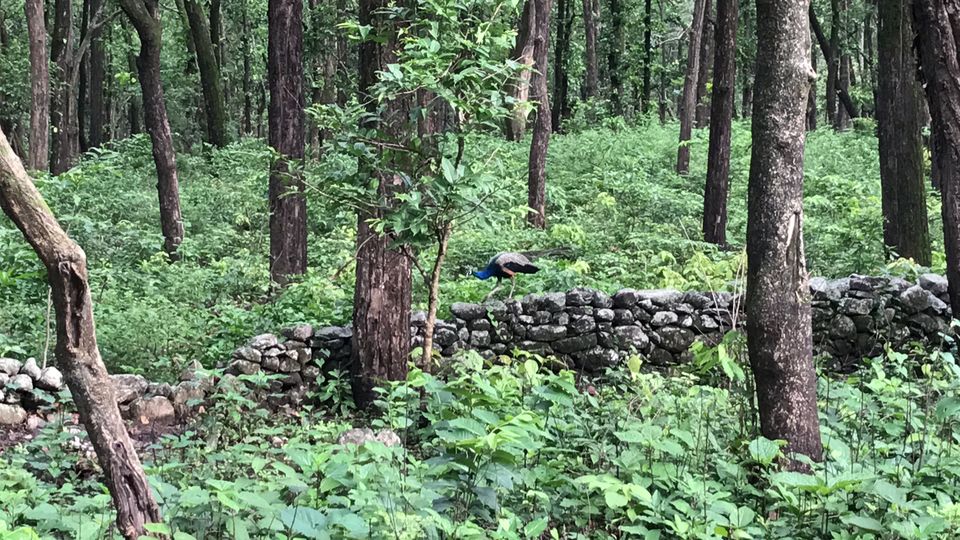 Suddenly the resort guy asked everyone to look up. He'd spotted a huge Orient Pied Hornbill. Funny thing was we were in a car & nobody exactly had a clear view of the sky. I was in the front seat & immediately popped my head out and saw the gigantic wingspans of the astonishing bird as it made a cut in the sky. I can never forget that magnificent flight, above the trees. Afterwards, we saw two more perched on a huge tree. A sight to behold! I obviously could never snap the bird, so I have provided the reference below.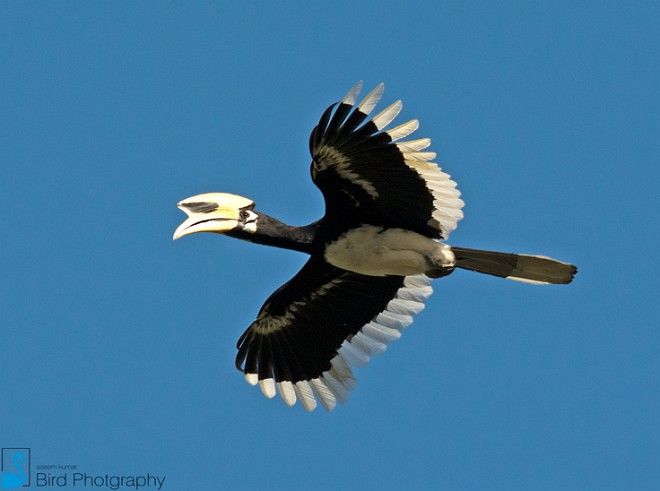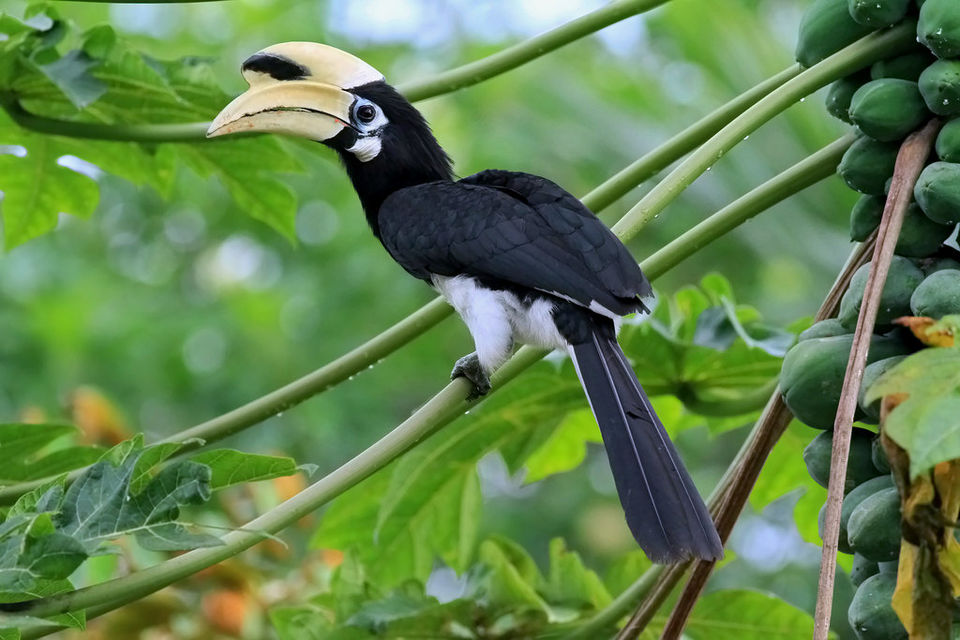 We took a pit stop for about 4-5 minutes to take pictures.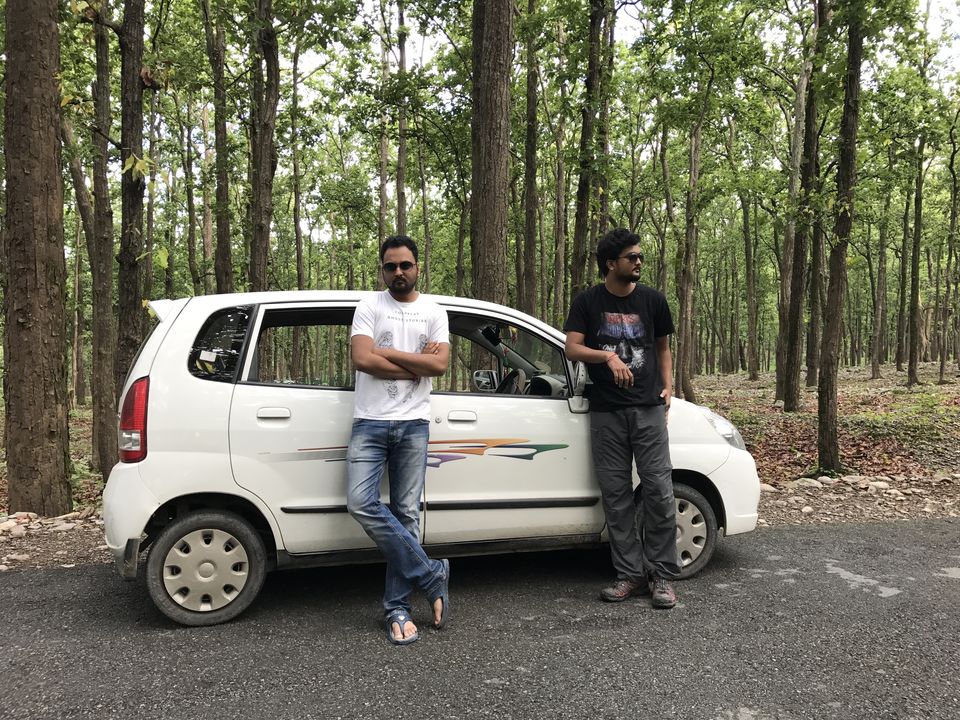 Started @5.30 AM, our drive through Jim Corbett lasted 2.5 hours.
Time to head Nainital !!!
And thus our self safari concluded. Our luggage was in the car itself and we checked out by paying the resort guy while returning. We tipped him Rs 300 for his services & we dropped him somewhere from where he could catch a public conveyance back to Dhela. He didn't mind and understood our situation. A very humble guy with exceptional knowledge of the wildlife.
Cost of Stay+Food : ~5.5k
Cost of Self Safari : 1k
Do read the next trip as we continued the road trip to Lake of the Eye - Nainital.