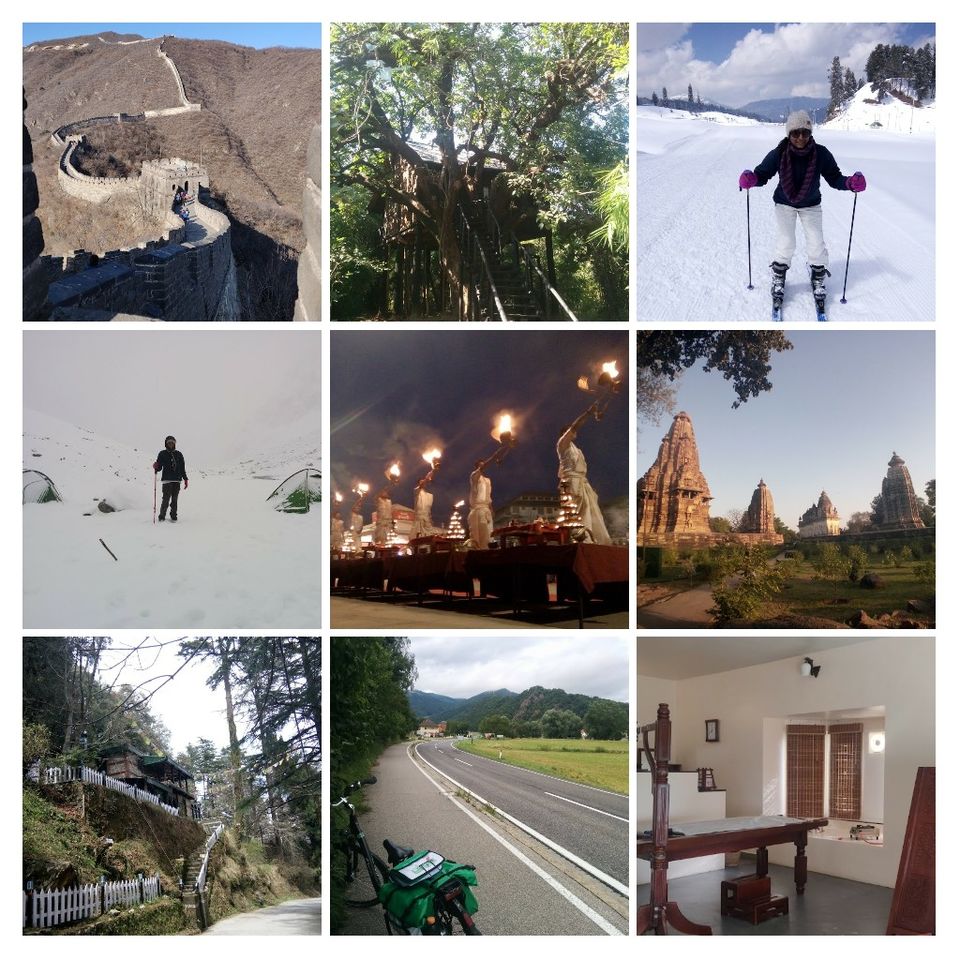 I recently came across this saying that resonated with me – "The best part of any trip…. is coming back home and sleeping in your bed." I quickly sent it to an occasional travel buddy, and she totally got it!
If I had sent it to a family member then am sure the response I would get would be, "Why spend so much money and effort then?!"
This realisation felt like a good time to put hand to keyboard and articulate my reasons to travel. So, why do I travel?
Every trip for me has had a purpose and catered to what my mind or heart craved at that point in life – whether it was to embrace adventure, get out of my comfort zone, seek solitude, see/taste/try new things, rejuvenate the mind and body, share new and meaningful experiences with friends and loved ones, celebrate my birthday, explore new surroundings or engage with people from different cultures. The list goes on…
To satisfy my cravings, my travels have included restoring and recharging my mind at an Ayurvedic wellness resort in Munnar, Kerala; paragliding across Interlaken in Switzerland; witnessing the Ganga aarti at sunset in Rishikesh, Uttar Pradesh; parasailing in Mauritius; celebrating my birthday in a tree house in Bhandavgarh tiger reserve in Madhya Pradesh; scuba diving in the Perentian islands, Malaysia; appreciating Nagara-style architecture and sculptures in Khajuraho, Madhya Pradesh; cycling 210 kilometers across Austria; experiencing my first snow fall while on a trek to Hampta pass on the mountain peaks in Himachal Pradesh, walking up and down the Great wall in Beijing, China; skiing in Gulmarg, Kashmir; sand dune bashing in Dubai, visiting my favourite author - Ruskin Bond in Landour, Uttarakhand, and even trying my hand at gambling in Las Vegas, USA among others.
While I enjoy travelling for all of the stated reasons and love every part of it, I have always felt the need to come back home and sleep in my bed when it's over. Because, at the end of it, travelling gives me this enriching fuel to live my best life. It refreshes me and makes me more productive. Life is a marathon with its ups and downs and one must do whatever it takes to find ways to escape it temporarily only to come back and enjoy it even more.
In the words of Jonah Lehrer, "Distance and difference are the secret tonic of creativity. When we get home, home is still the same. But something in our mind has been changed, and that changes everything."