Indonesia's colonial rulers, the Dutch, once planned to shift the capital of the country to Bandung. Though that never happened, in the early 1900s they made it their resort centre. And that's when this idyllic town became the 'Paris of Java'.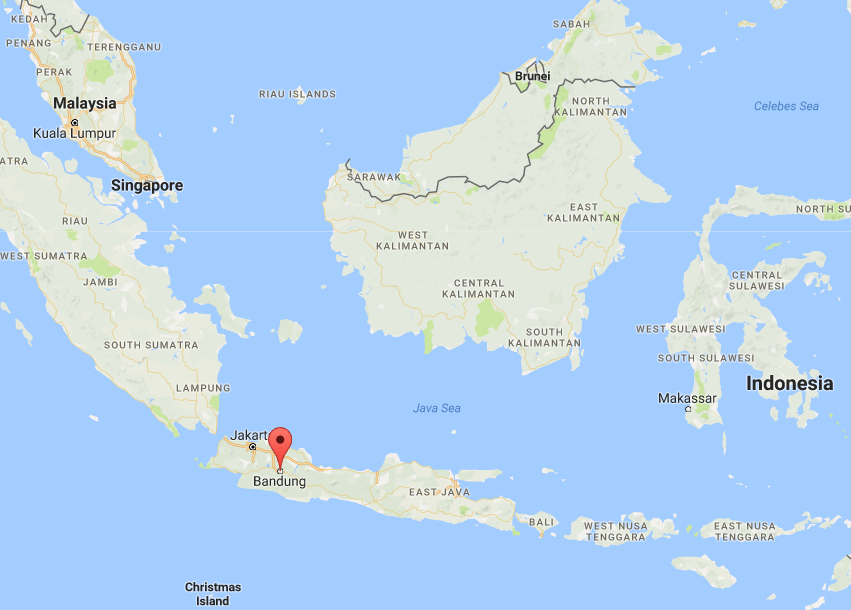 Located in Indonesia's West Java province, 150km from Jakarta, Bandung is surrounded by 2,400 metres of volcanic mountains. This topography works as a natural defence and keeps temperatures cool throughout the year. Today, this quaint city is gaining popularity for its luscious tea plantations, stunning natural landscapes, colonial and art deco architecture, incredible gastronomical tastes, and unbelievable fashion outlets selling affordable designer goods.
Bandung is a great alternative for travellers looking for a destination that is not Bali, in Indonesia. The city has enough visual porn to make it worth a dedicated trip, or it can be clubbed with a holiday to Jakarta or Bali.
Visa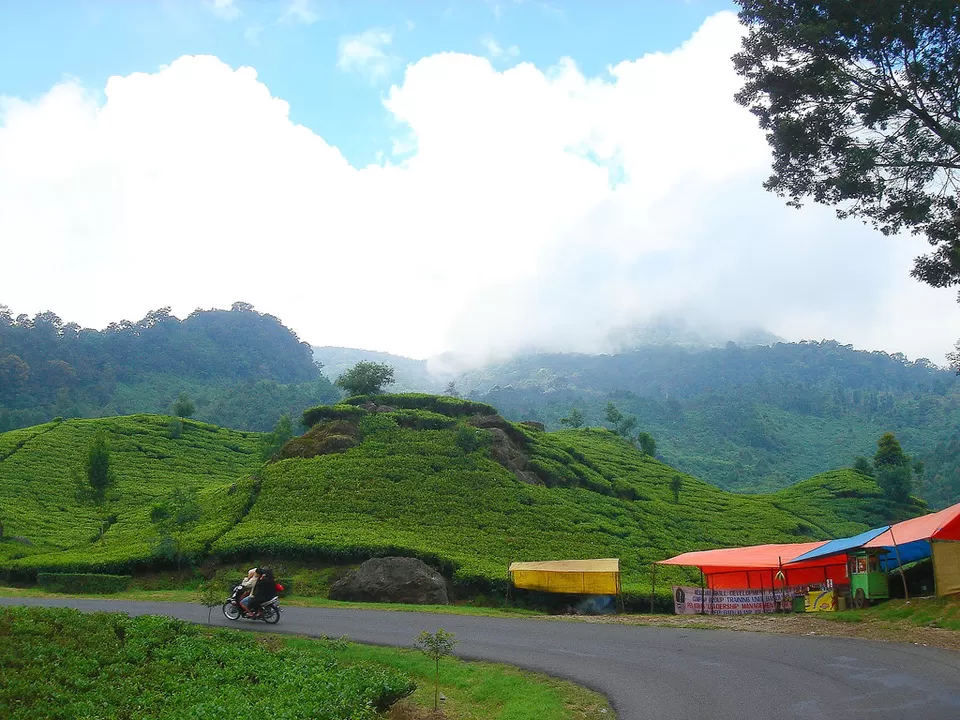 Citizens from 63 countries, including those from India and the United States of America, can get a visa on arrival (VOA) at the Husein Sastranegara International Airport in Bandung. The visa costs US $25 and will be valid for 30 days. If you want to stay for longer, let the immigration official know at the time of issuing the visa.
The process of getting the VOA is quite simple and shouldn't take too much time. Once you land at the airport, walk up to the VOA counter, pay the fee and proceed to the immigration queue. When your turn comes, the officer will ask you a few basic questions, such as the reason behind you travelling etc, and stamp your passport. That's it. You're done.
Why travel to Bandung
The city's growing popularity among Indonesians has led to its rapid development, transforming the character of the city slowly, but steadily. There is lot to see and do in exotic Bandung for a traveller today, all while staying at high-end hotels, eating at fine-dine restaurants and shopping at European-inspired boutiques.
Get mesmerised by the turquoise volcanic crater lake of Kawah Putih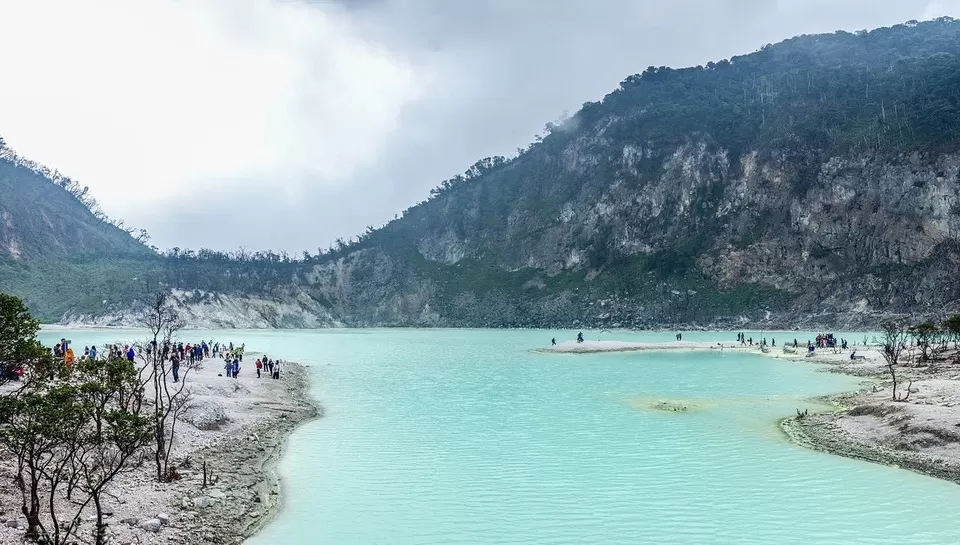 Translating to "white crater" in Indonesian, Kawah Putih is a gorgeous turquoise lake that fills a dormant volcanic crater. In the backdrop are heavily-forested cliffs that are around 2,500 metres above sea level making for a picture-perfect scene when the mist starts rolling in on cloudy days. The lake is highly acidic, and depending on the level of sulfur and the temperature, its colour changes from bluish to whitish green, or brown. The sulfur also gives off a typical stench, so make sure to carry masks or a scarf to cover your nose as you tread the wide, barren patches along the shore, where most visitors move around and take pictures. Besides sightseeing, though, there isn't much to do here. But even though you have to make an effort to get to this remote attraction, the eye-widening effect it has on your senses, is well worth it.
Entry fee: IDR 30,000 (Tickets are issued at the entrance)
Indulge in tea tourism as you walk through Bandung's many plantations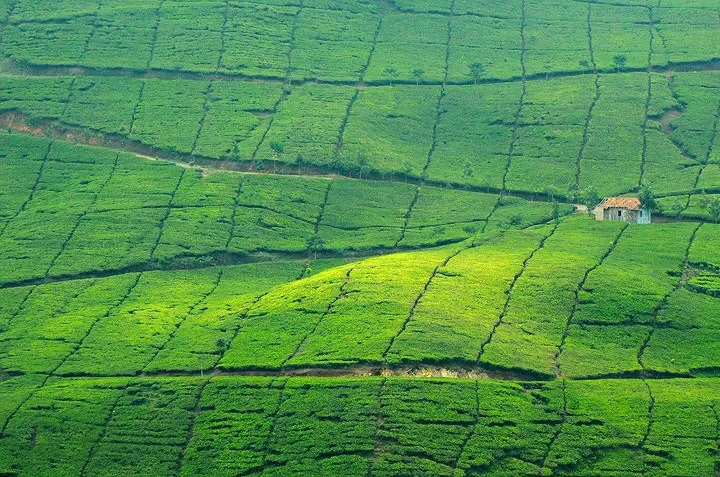 The Dutch colonisers first established tea plantations in Bandung in the 18th century. The city was then developed for plantation owners. Today, Bandung is one big tea estate and a walk through its plantations can prove to be therapeutic.
There are three main plantations you can choose to see – Wahini, Malabar and Rancabali. A complete tour at a plantation can include tea picking, exploring the tea factory, and tea tasting with a professional briefing. Some even offer activities such as paragliding and horseback riding. The Wahini and Malabar plantations also have natural hot water springs, where visitors can stop for a swim.
Spend an evening at Dusun Bambu Family Leisure Park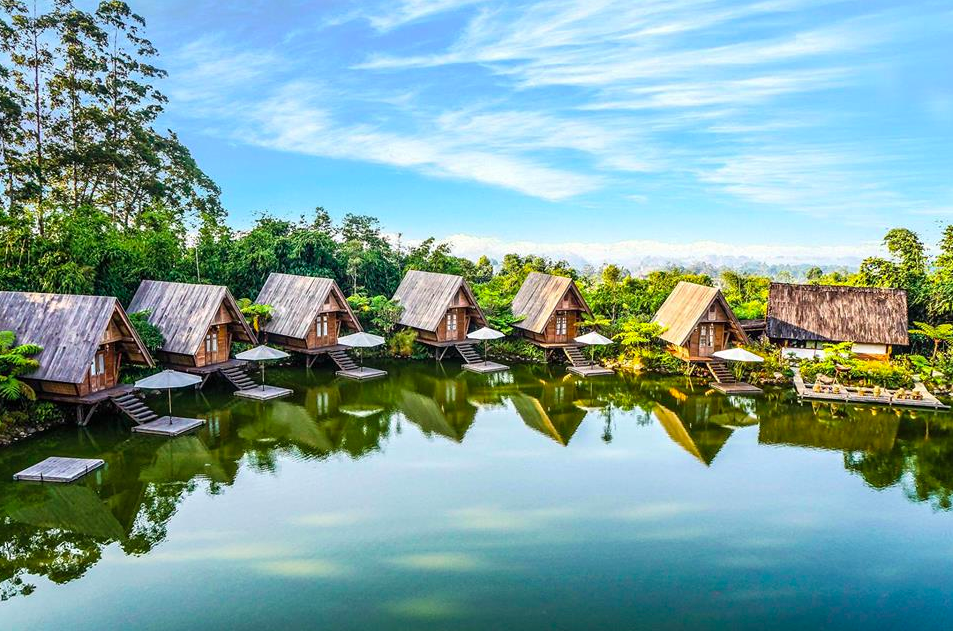 Located at the foot of Burangrang mountain, Dusun Bambu Family Leisure Park is a new eco-tourism "attraction" in Bandung. Based on the Sundanese traditional culture, this unique park, spread over 15 hectares, combines nature, education and recreation. There is a big lake surrounded by trees, ducks in the lake, pretty views of the Burangrang mountain, and many intriguing restaurants, cafes and shops. It is a great place to sample the local cuisine and one of the restaurants even offers a unique bird's nest dining opportunity!
Entry fee: IDR 15 per person and IDR 10 per car
Pick fresh fruits at a strawberry farm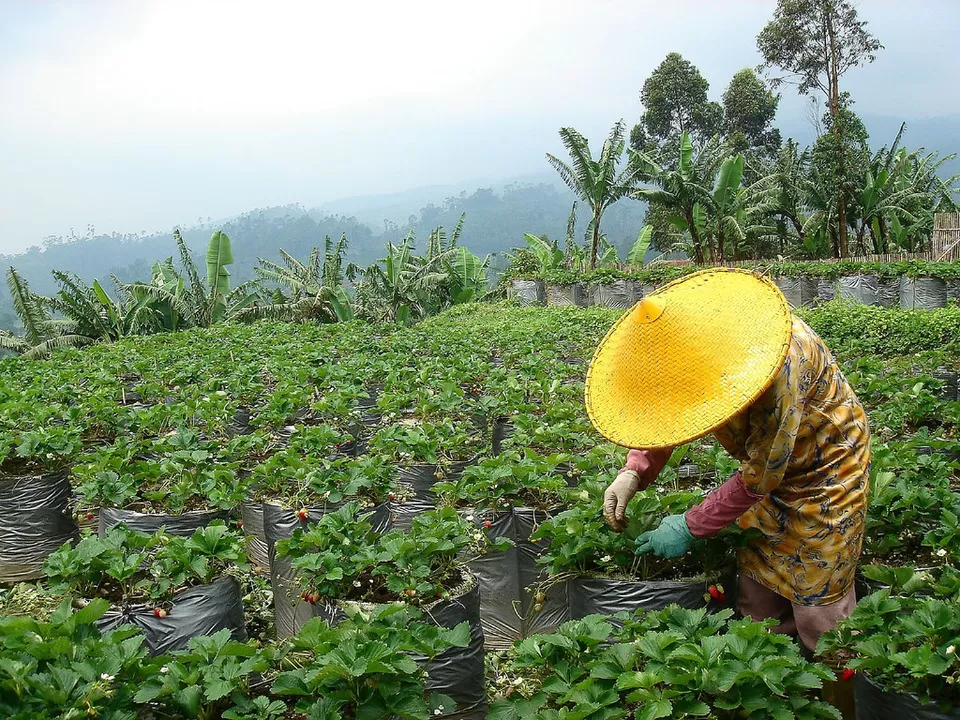 Bandung is full of strawberry farms. And picking these fruits fresh from the plants is one activity that is popular with tourists and locals. As you enter the farm, you are handed a basket to toss the fruits as you pluck them. You can walk around, admire the pretty strawberries sitting on the plants and pick as many as you like. Once done, the helpers at the farm will weigh the fruits plucked and you can pay for them at the cashier. While this price is usually higher than what you pay outside for the same quantity of strawberries, the joy of the activity makes it worth it. Most farms also have a cafe, where you can make your own strawberry juice or shake, and also shop for products such as homemade jam, strawberry dodol (a kind of candy) and even a strawberry pillow!
Go crazy shopping at the over 40 factory outlets with high-end brands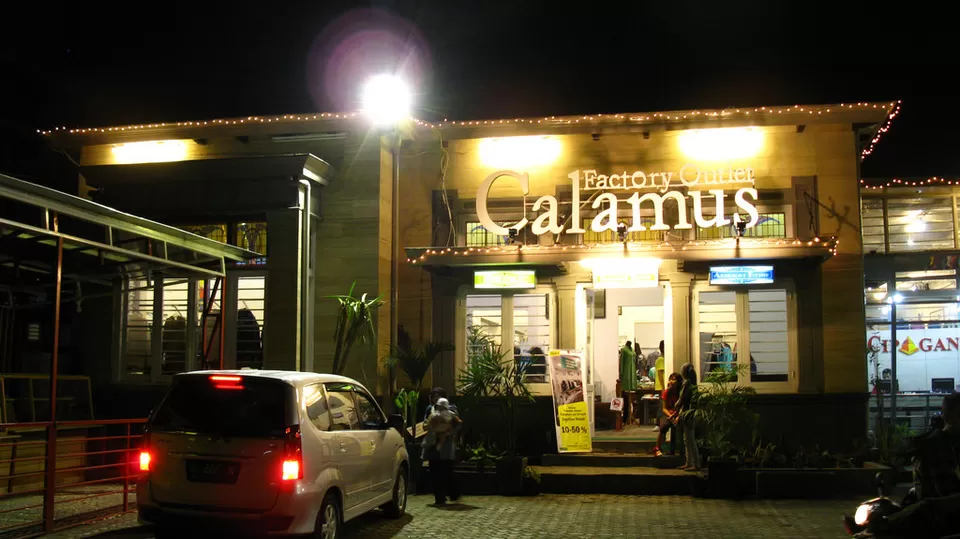 Often called the shopping mecca of Indonesia, Bandung has around 70% of Indonesia's textile industry. This industry has created several factory outlets in the city that have factory rejects, affordable designer garments and surplus merchandise. You can find clothes at lower than low prices on brands such as Marc Jacobs, Kate Spade, Roxy, Zara, Armani, Nike, Gap, and so on. There are around 40 factory outlets, each several floors high with cafes and restaurants for dining at the location. If locally-made wares interest you more, then you can head to Pasar Baru, a bazaar with shoes, textiles, bedsheets, handbags, carpets, and other products.
Getting to Bandung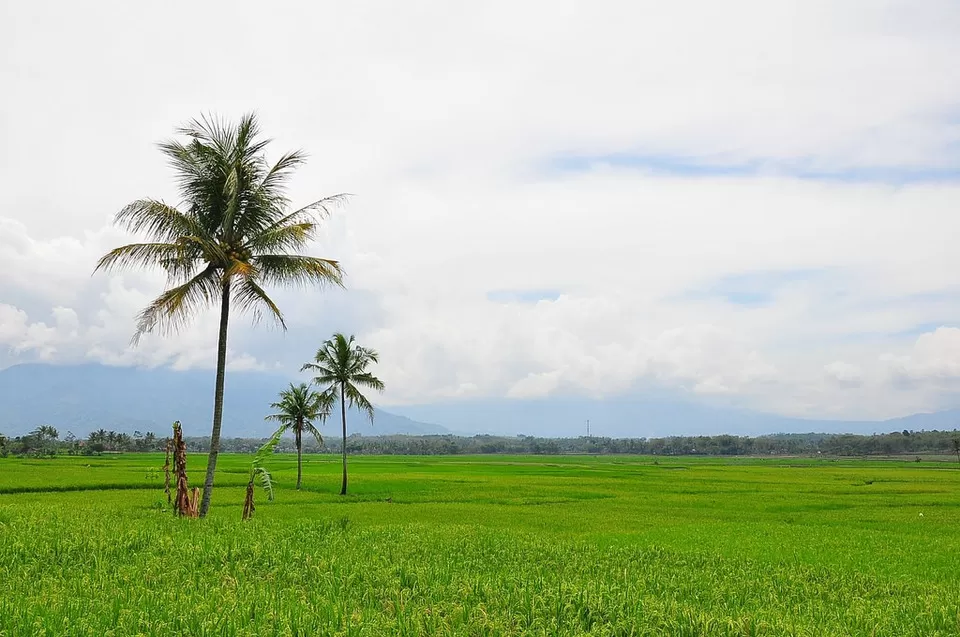 By air
The Bandung Husein Sastranegara International Airport in Bandung has international services from and to several major cities in the world, via Kuala Lumpur and Singapore.
By train
If you are in Jakarta, then you can take a train to get to Bandung. The fastest train from Gambir Central Station in Jakarta takes 3 hours to Bandung and offers stunning views of the West Java mountains and paddy fields.
Costs
Flight from New Delhi to Bandung: From Rs 33,000 (return, per person)
One-way ticket on local transport: Rs 25 (IDR 5,000)
Taxi starting tariff: Rs 40 (IDR 7,500)
Hotel stay in Bandung: Around Rs 700 to 30,000 a night (IDR 1,44,825 to 62,06,815)
A meal: Rs 75 to 725 (IDR 17,500 to 150,000)
Accommodation
There are several places to stay in Bandung, where you will get the bang for your buck. But first, you should figure out your priority in the city. Common areas where travellers choose to stay are Setiabudi for shopping (the biggest factory outlet, Rumah Mode, is close by), Kawah Putih or Ciwidey for a quick getaway to Kawah Putih and other natural attractions, Lembang to be close to parks and strawberry farms, Dago for incredible views of Bandung city, Riau for quick access to many factory outlets, Trans Studio if you are travelling with kids (the biggest indoor-theme park is here) and Cihampelas for access to a spirited nightlife. And then depending on your budget, you can go for a hotel or an affordable airbnb.
Where to eat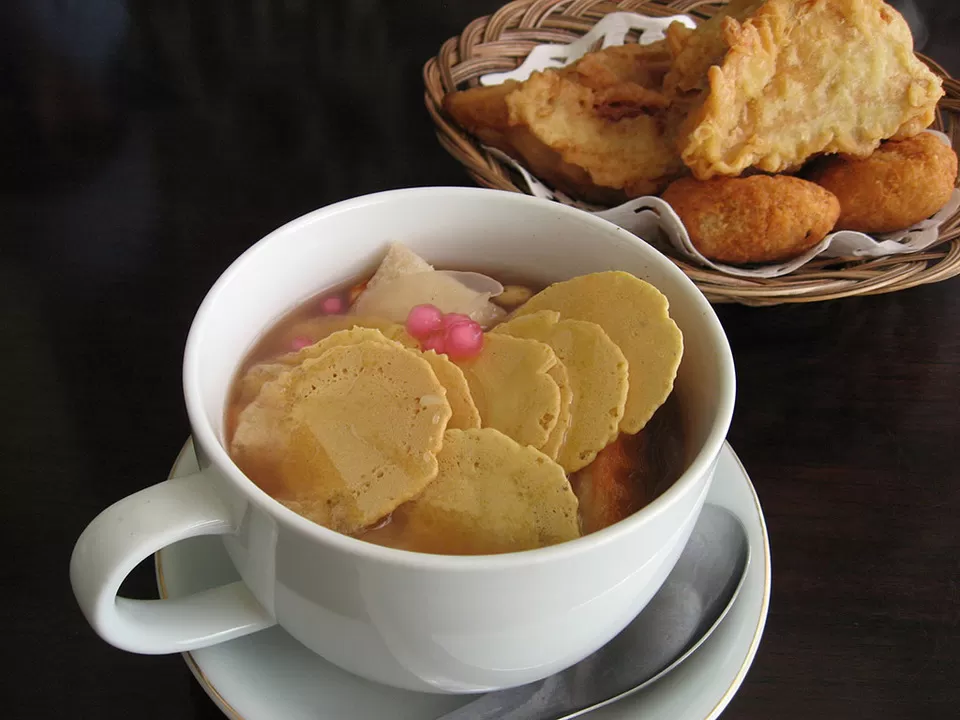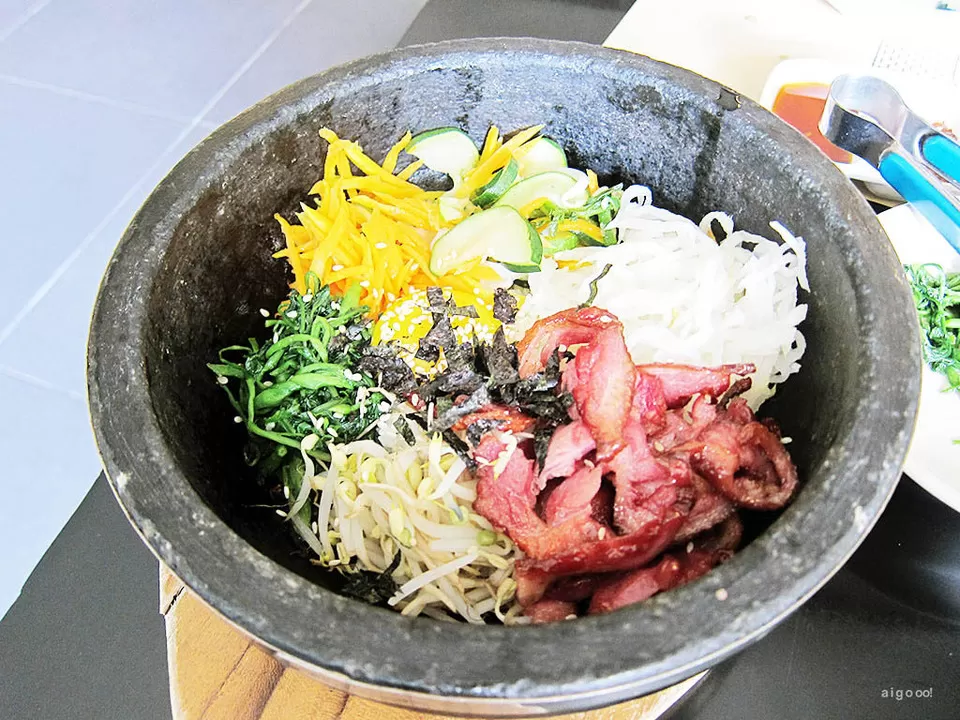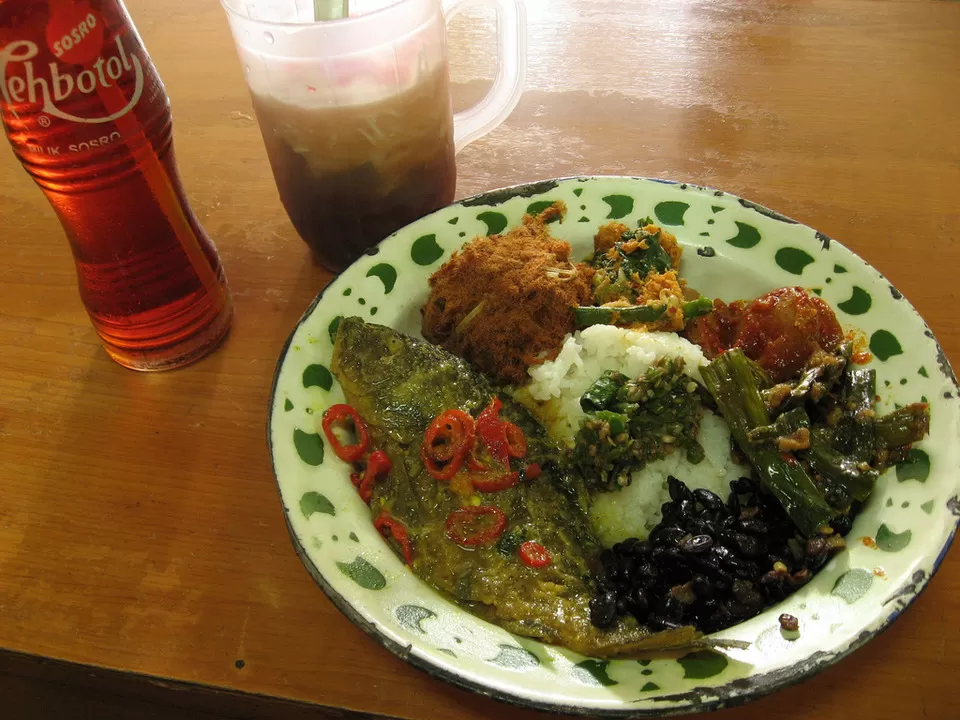 The food in Bandung is phenomenal – there is a wide variety and the flavours are delectable whether you choose to eat at a fancy place, or at the stall on the street.
The area of Jalan Cibadak is full of street food legends and serves local delicacies such as nasi campur, a traditional rice dish with mixed meats, and a secret sauce; ginger soup; sate DJ; bola ubi, bakmie tjuntjun and soto bandung pak simon! For more of a sit down place with an appropriate ambience, a few places you can look up are Braga Permai, The Valley, Tizi's, Bakso Boedjangan and Dapur Dahapati.
Have you been to Bandung or anywhere in Indonesia? Share your experience with travellers on Tripoto and help them plan a trip to this incredible country.
Frequent searches leading to this page:-
Bali honeymoon package, Bali tour package for couple, Bali Indonesia package tour with airfare, bandung tour package for couples, bandung tour package with friends and family, top bandung tour package with prices