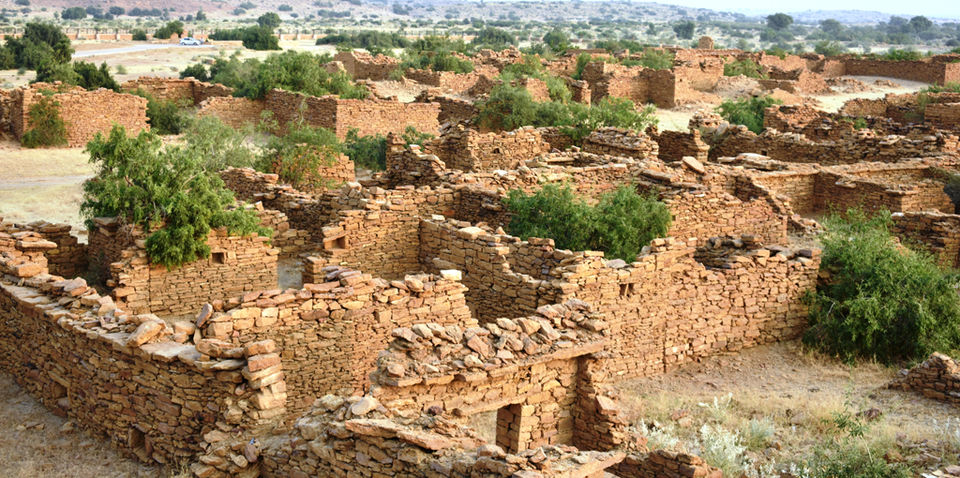 'Mystery ' is such a strong term which creates adrenaline rush & curiosity among people. There are many such stories around the world which give goosebumps to readers. When another word 'unsolved' is added as prefix to the word 'mystery ' then all the excitement and inquisitiveness gets doubled, this is what the story about an abandoned & cursed village in Jaisalmer, Rajasthan is all about.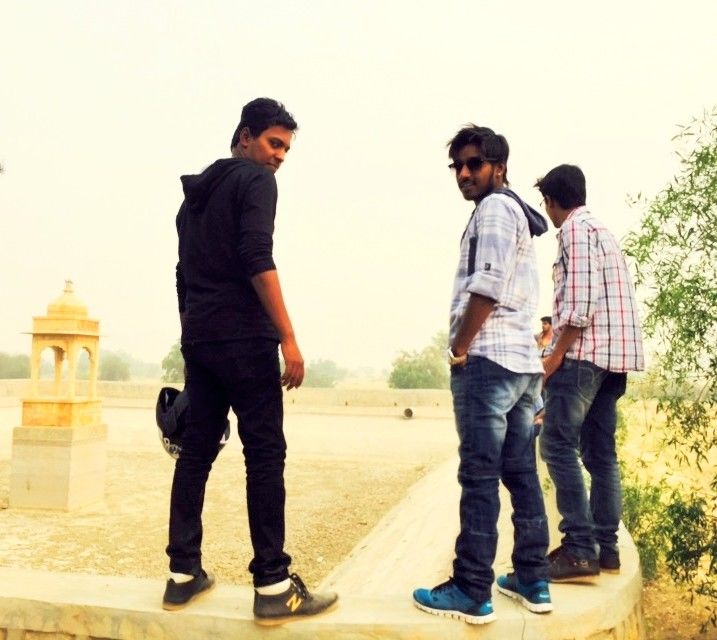 Now, Kuldhara village stands desolate and an uncanny silence prevails all around. But in mid 13th century, under king and his ministers, it was a green and prosperous village where almost 1000 Paliwal Brahmans lived altogether. Salim Singh, the diwan (tax) collector of Jaisalmer, known for his debauchery & filthy tax-collecting methods set eyes on enthralling beauty of village chief's daughter. Salim Singh even threatened villagers to not come in his way to save chief's daughter, otherwise villagers have to pay for their deeds as he would levy heavy taxes on them. Fearing the words and wrath of Salim Singh, all villagers along with chief & his daughter left Kuldhara village overnight, living houses and households behind. Next day when Salim Singh reached the village to forcefully take chief's daughter, he found everything as usual except villagers. Leaving behind everything, villagers even cursed the village- that no one would ever be able to settle down in this very place.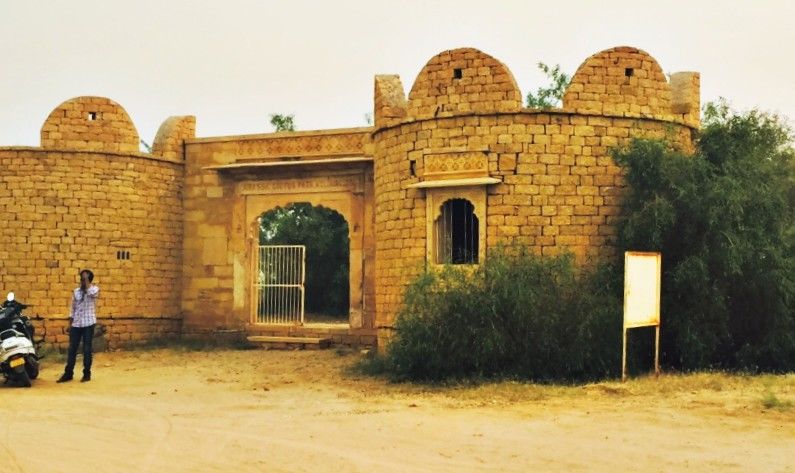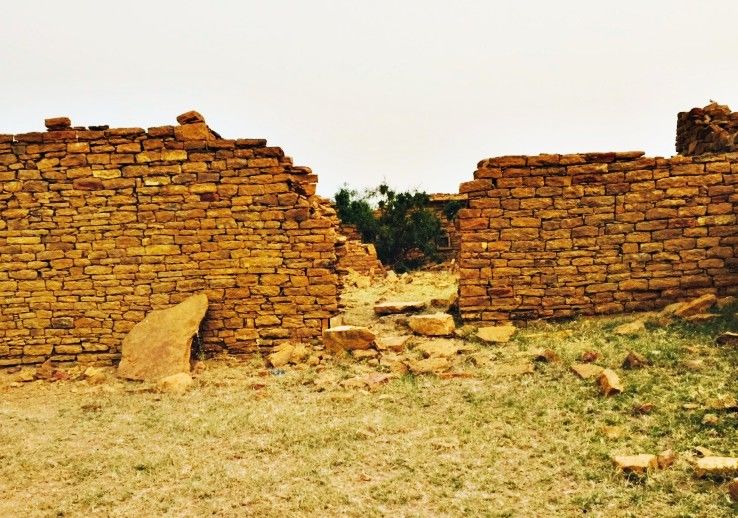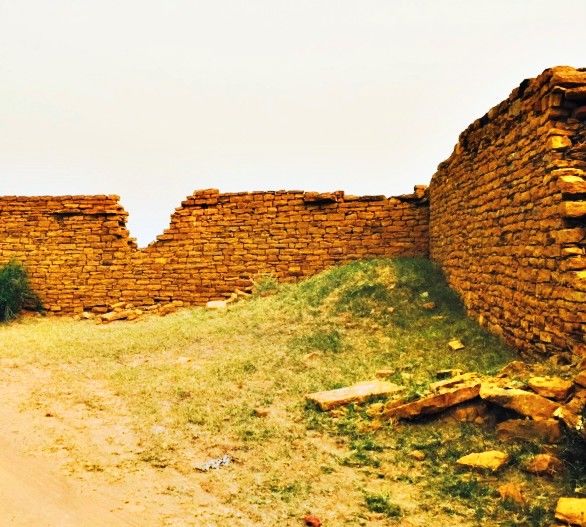 UNSOLVED MYSTERY
Above story is quite believable and not so out-of-the-box story but the unsolved case gives a headache for overthinking of innumerable possibilities. Unsolved mystery is that, after abandoning their own village Paliwal Brahmans disappeared in thin air. Meaning, till date not a single trace of them or their descendants from that specific region has been found. Many efforts and projects were introduced with time by governments and archaeological survey of India (ASI) to trace down their where about. Neither a single clue has been recovered nor any group has claimed to be their descendants.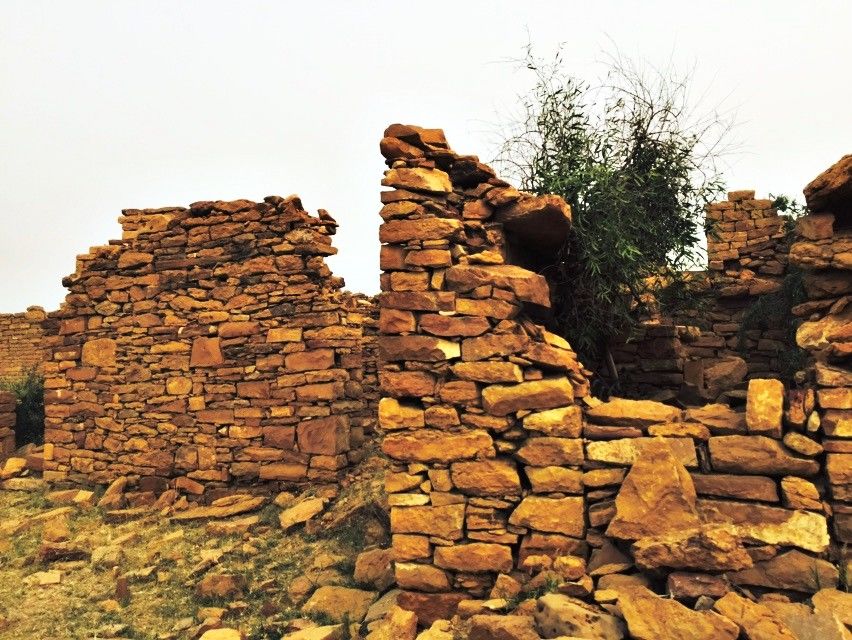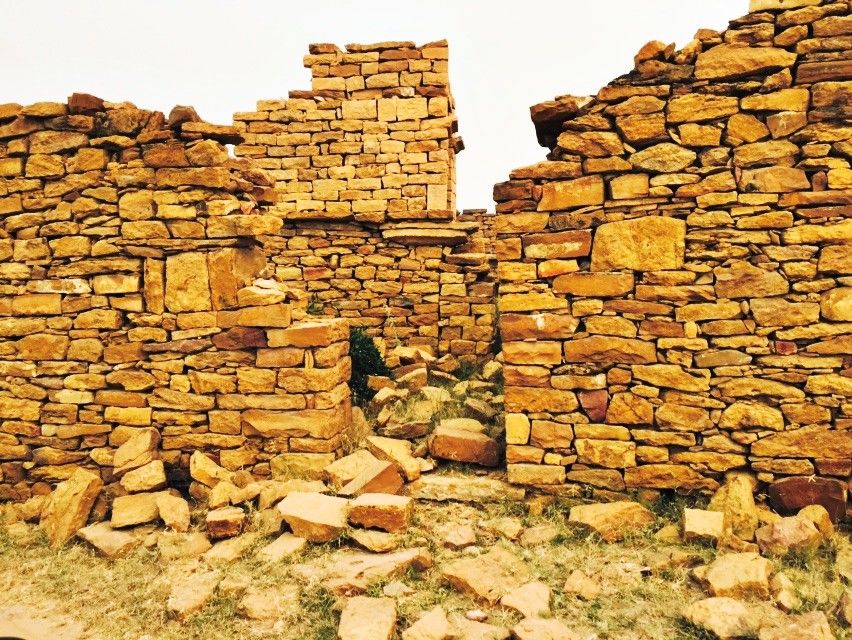 Second unsolved mystery is about the village where not a single person or group of people lived after that incident. Neighboring villagers believes that the curse on Kuldhara village is still in effect, so they close the gate of Kuldhara everyday after sunset so that the spirit or the curse do not bring any harm to them or their loved ones.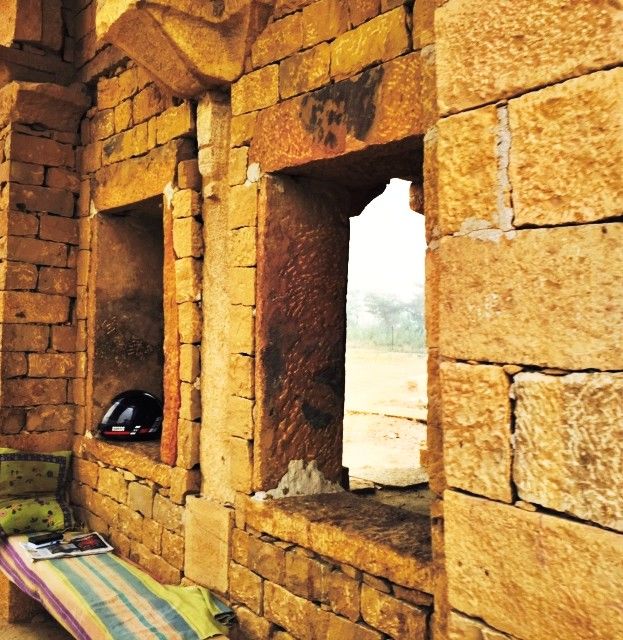 Third unsolved mystery is that when a group of paranormal activity researchers went there with high-tech gadgets to capture presence of negative energy and stayed overnight then they witnessed few unnatural activities like when the researchers were about to leave the village in morning, they saw the car brought by them was full of deep scratches. Full night they felt being touched by someone from behind and when they suddenly looked back, there was no one standing.
HOW TO REACH??
KULDHARA village is located around 20 km away from Jaisalmer town on Jaisalmer-Sam-Dhanana Road (NH 11). To reach there you could rent a bike or car or even a taxi from Jaisalmer. There are many bike rental services available in Jaisalmer town. They have varieties of 2 wheeler from Royal Enfield to Scooty ranging from INR 1500/- to as low as 300/- per 12 hours (for each group with as many bikes, just one valid 2 wheeler licence is require).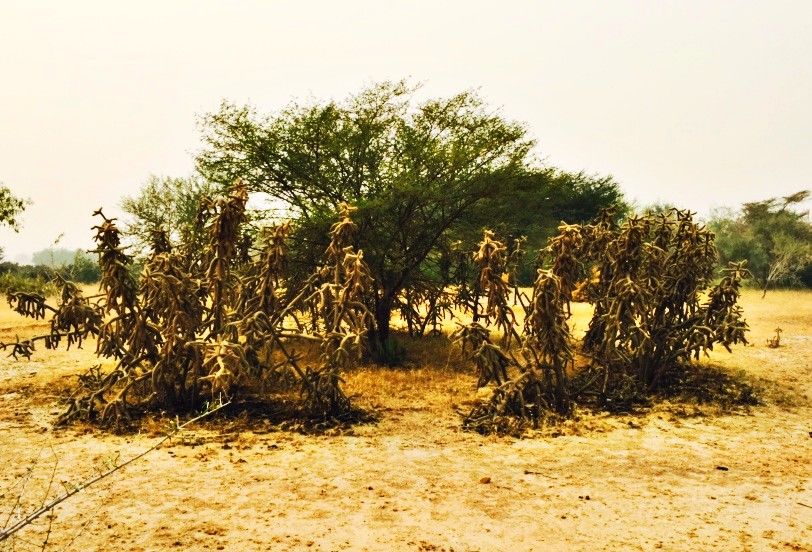 Ask locals the direction to reach national highway from the town. After reaching highway, it's a straight smooth road with beautiful curves.After approx 30 km on highway, a milestone written 'Kuldhara village will appear, take a sharp left and continue riding bike for 2-3 km more which will finally lead you to the mysterious village. As this village is located in an isolated area, so get the help of google map instead of waiting in highway to ask locals for direction.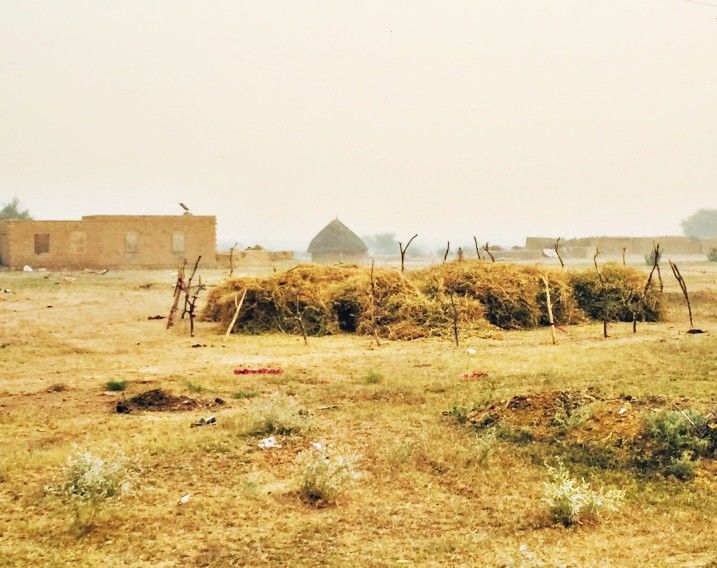 After reaching at the front gate of the village constructed by government of Rajasthan, you have to buy a ticket costing between INR 50-100. Bikes are allowed inside the gate as the village is quite spacious and you can get few good clicks too.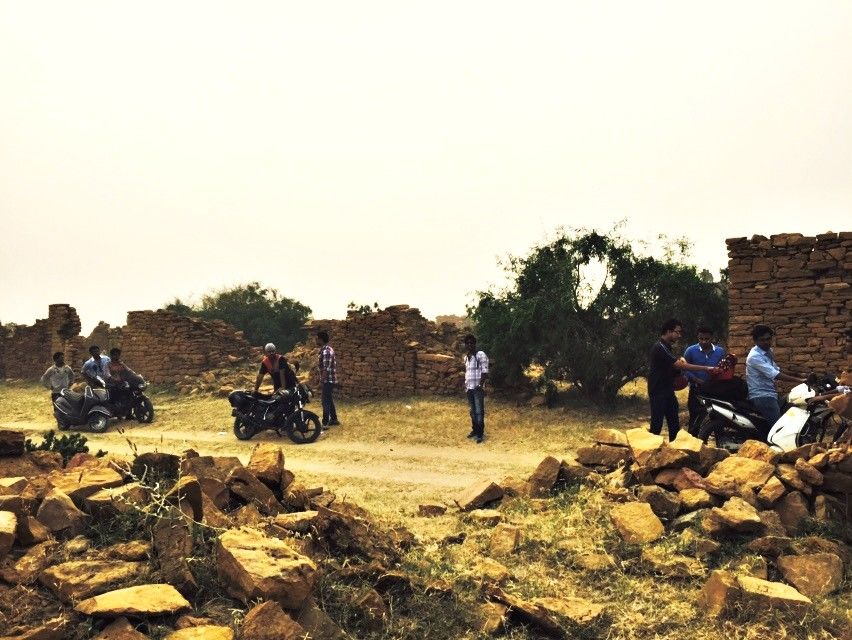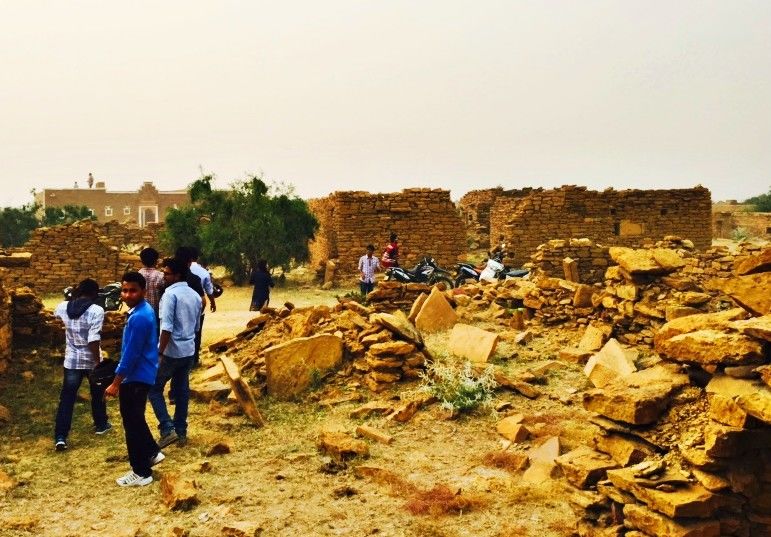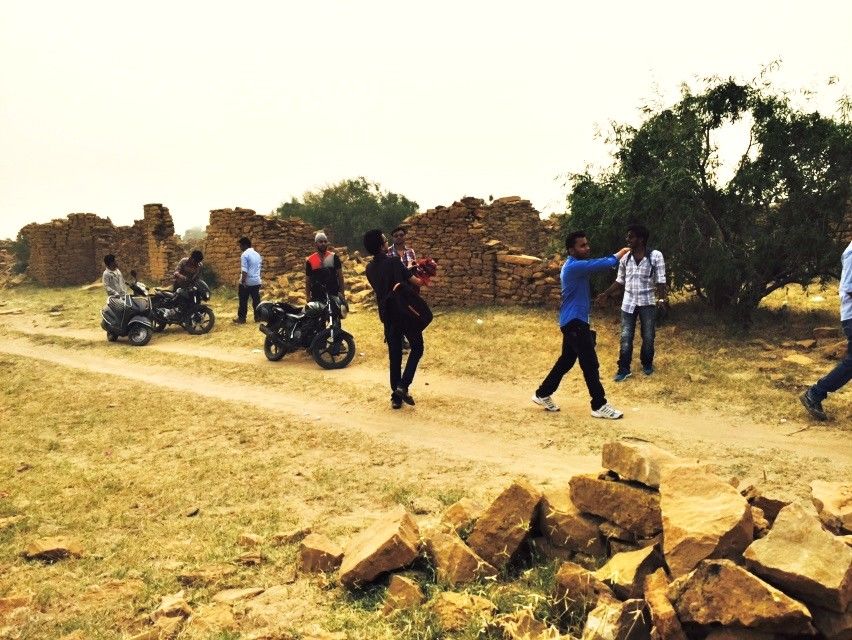 Jaisalmer is a very hot town with high humidity and average temperature of 32° C. So, it is better to visit Jaisalmer between November to January. In these months, sun will be right above you as always but cool breeze would help you a lot to sustain. Bring your own food and water bottles to Kuldhara village as there is no canteen or shop in 5 km radius. Even if you get one, they are going to charge you extra bucks.
GOOD LUCK ! HAPPY TRAVELING !!