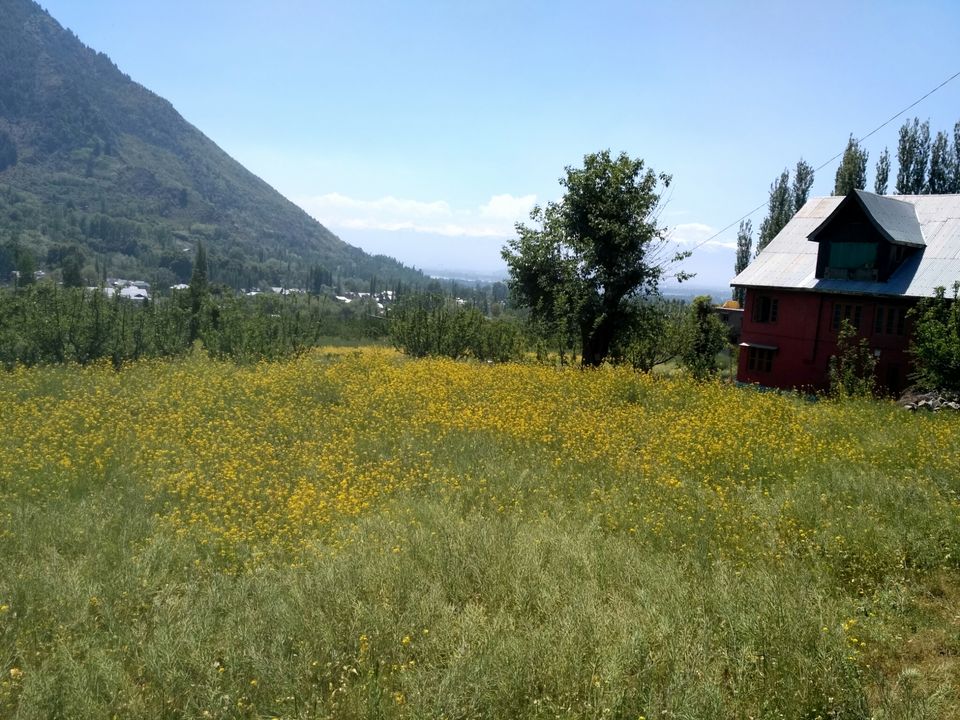 It's always said - 'One needs to go the extra mile to get the most spectacular view as its never crowded at the top'. This holds good in many phases of life; may it be career progression or education or even travel destination.
One such destination is the Kashmir Valley. We all know how beautiful it is but we are at the same time hesitant to select it as our next travel destination for the news we hear every other day. If we can make our hearts believe to shove of all the negativity and insecurities, one will be more than marveled to visit this Himalayan state.
We will never ever miss an experience until we have experienced it, Isn't it so true. I guess we gain such wisdom as we grow older.
Here is an personal account of the beautiful experiences we had in this heavenly state of Kashmir and which will always be a part of us for the rest of our lives. By the way, we can never rule out the possibility of visiting it again to get more such lovely experiences.
We visited Gulmarg, Sonmarg, Pahalgam and Srinagar on our travel and had many first times and one of its kind experiences. Below is an account of our memories to this beautiful valley -
The Himalayan mountain ranges view from the airplane before landing - The snow clad mountain tops feels like a sea of white waves. It stretches for a sufficient time to have a memorable view giving us a feeling of how vast the world is and we are like a tiny grain of sand in front of all this.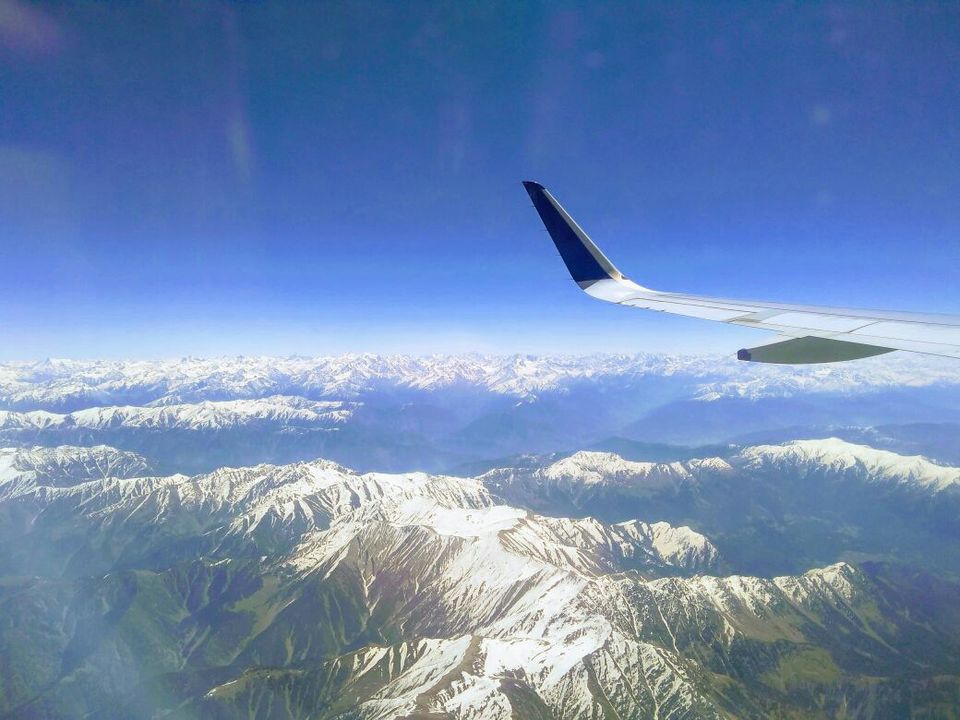 Life on the Dal Lake- It is a world in itself on the Dal Lake. It's amazing to know it is not only a well known tourist destination in Srinagar but there actually exists a small village/town on the Dal lake. People stay on the Dal lake and do their daily chores here. You see women/children rowing through the lake for market visits and schools. There are small farm gardens cultivating veggies on the lake. The lake also has a garden (The Nehru Garden), a shopping lane (Meena Bazar) and many beautifully craved houseboats thus making it a town in itself. While one enjoys the Shikara (boat) rides on the Dal, you will always get a street shopping feel with florists, fruits sellers, kabab sellers, photographers, jewelers rowing to you and also making a living themselves. We were marveled at the human capacity to dwell anywhere and everywhere.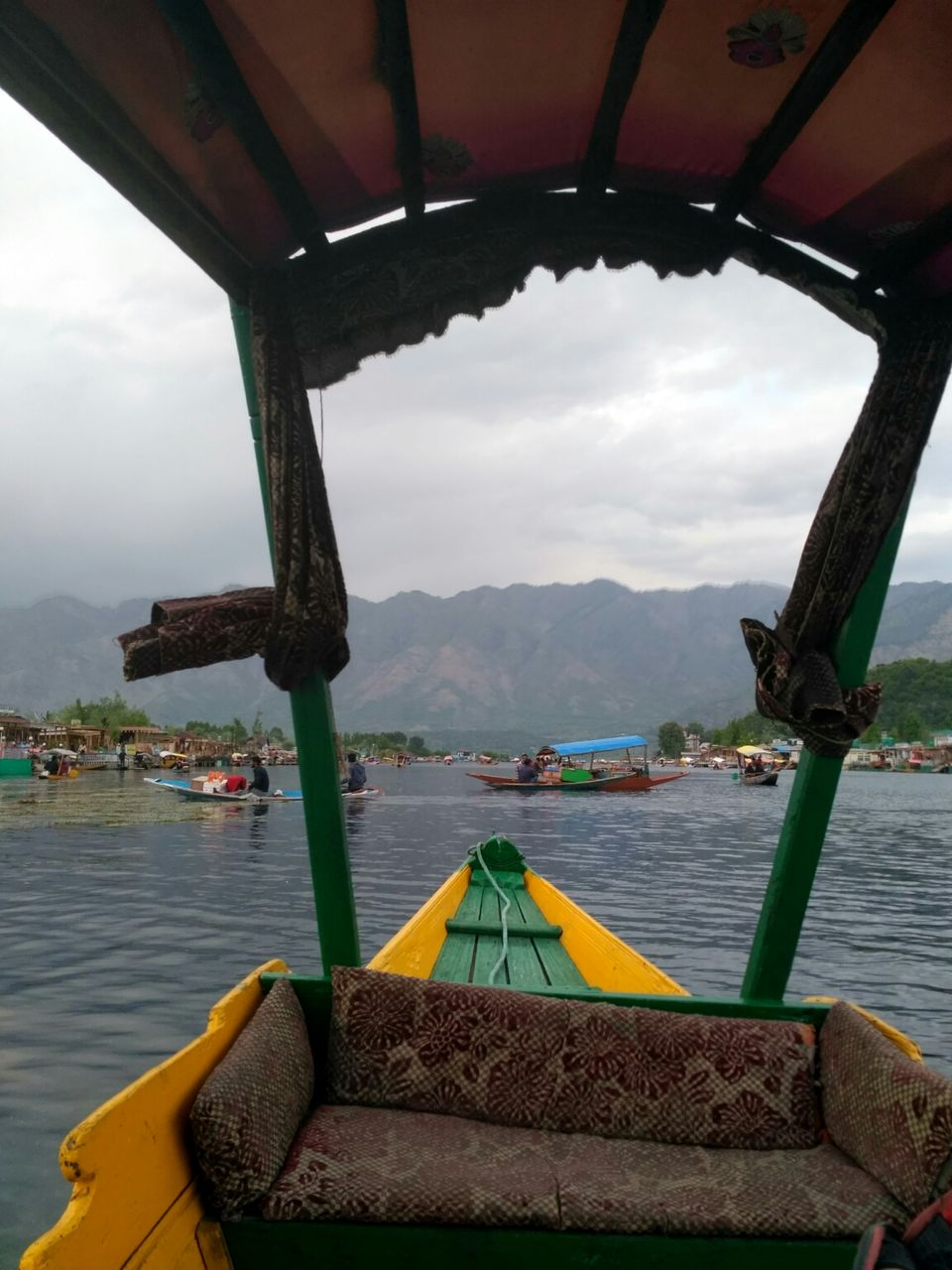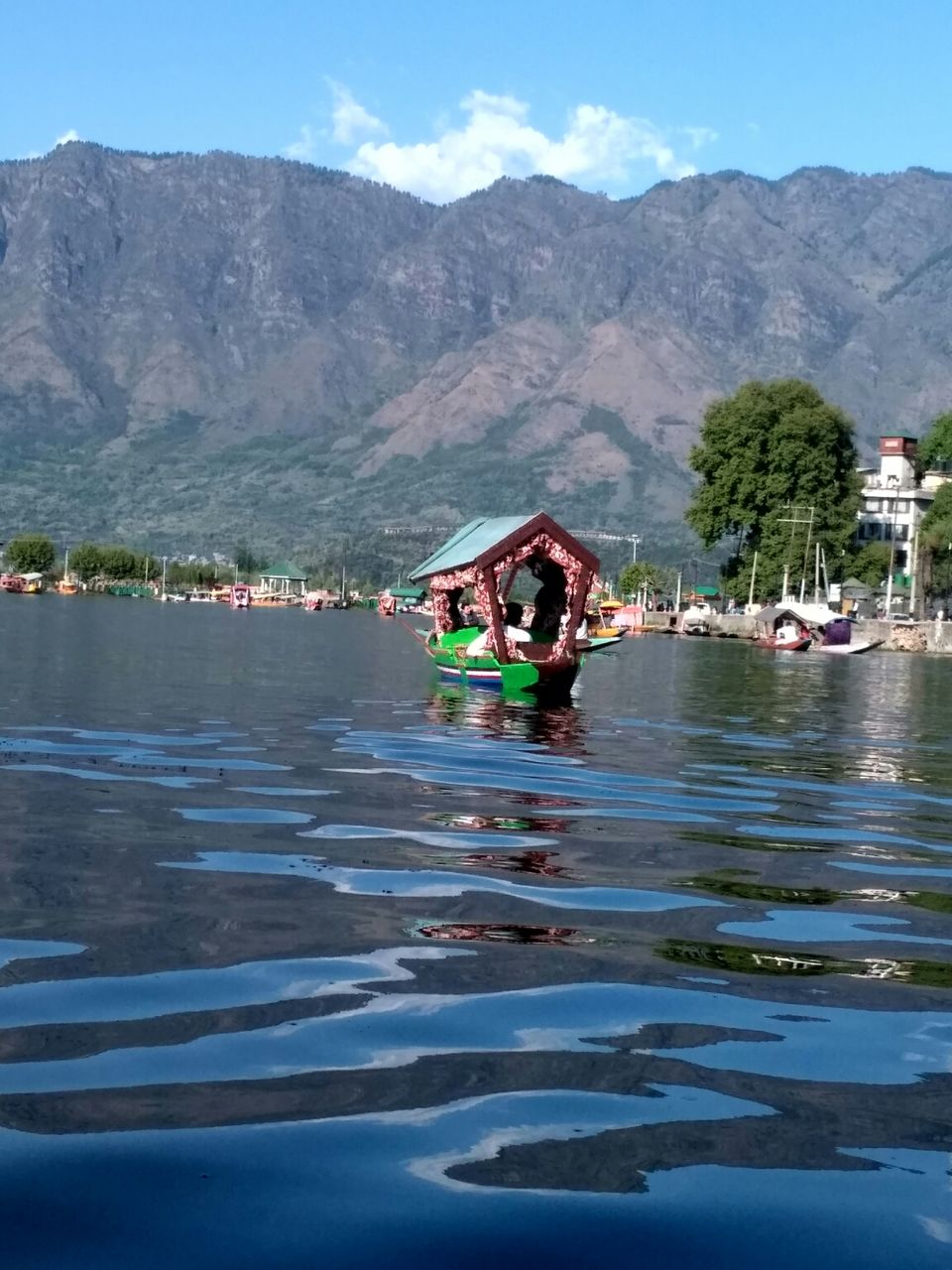 Step back in time here – The city has a charm in itself which one needs to experience. It gives a feeling of stepping back into the medieval times with the long stretches of old town houses and buildings (said to be 100s of years old), castle like homes spread in large areas, markets displaying artifacts with Mughal like art and royalty. I would not be mistaken to describe it as the Afgani towns from the novels of Khaled Hosseini. You don't even remember the fancy shopping complexes/multiplexes/clubs that are very well missing in this age. Also one may not miss the horse carts on the streets among the motor vehicles.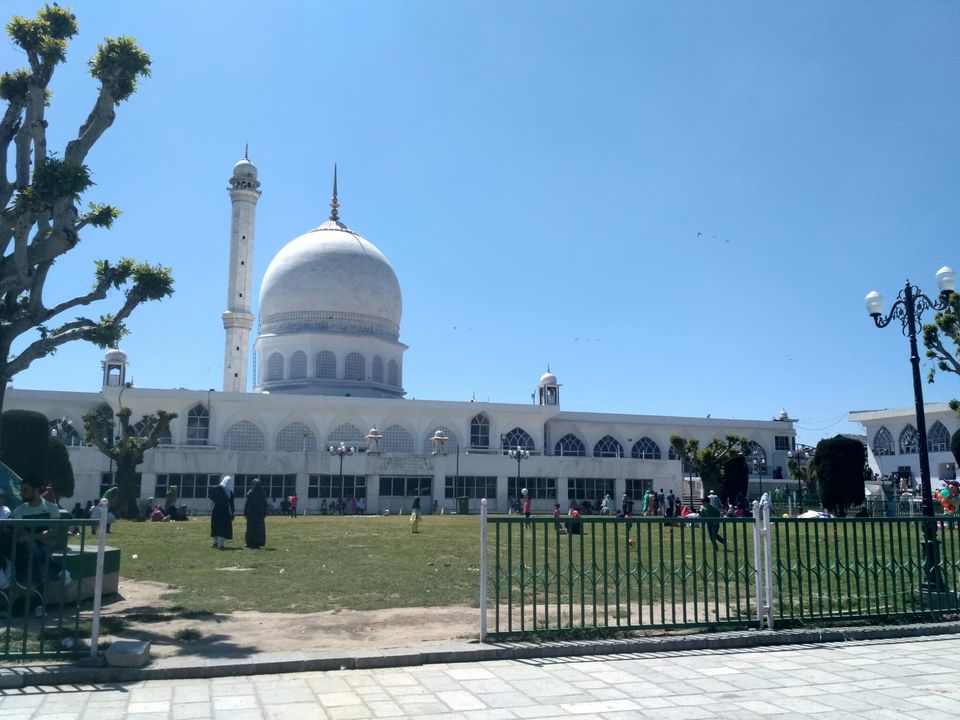 Snow clad valleys – Most of India being a tropical country, we were overwhelmed to have our first snow experience. Gulmarg which literally translates to 'the valley of flowers' had blown us with excitement as we drove out of Srinagar and found the snowclad mountains coming closer. Gulmarg's biggest attraction is the Gandola ride (highest Cable car ride) to reach the top of the snow clad mountains and have a complete view of the Gulmarg valley. The further you look the only view is that of bright white reflecting snowy mountains. While we enjoyed all the fun activities and adventures, it did scare us at times overlooking the LOC imagining how it must be for the soldiers staying at such climatic conditions with only mode of transport being by air or the cable car rides. This place will definitely give a different experience based on which time of the year one visits. We could as well experience the green scape all through out at the lower levels which was equally lovely. You keep feeling it's a manmade landscaping with lawns of grasses and pretty tiny flowers everywhere with a backdrop of snowclad mountain tops. But it's a proof of the universal powers of how naturally such a beautiful place has molded itself.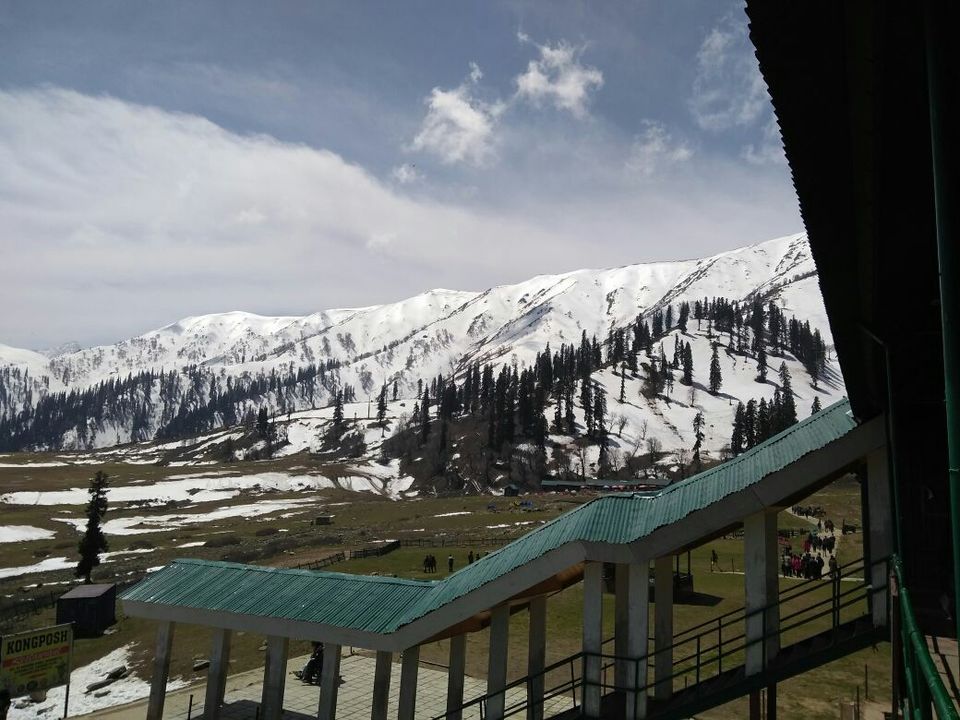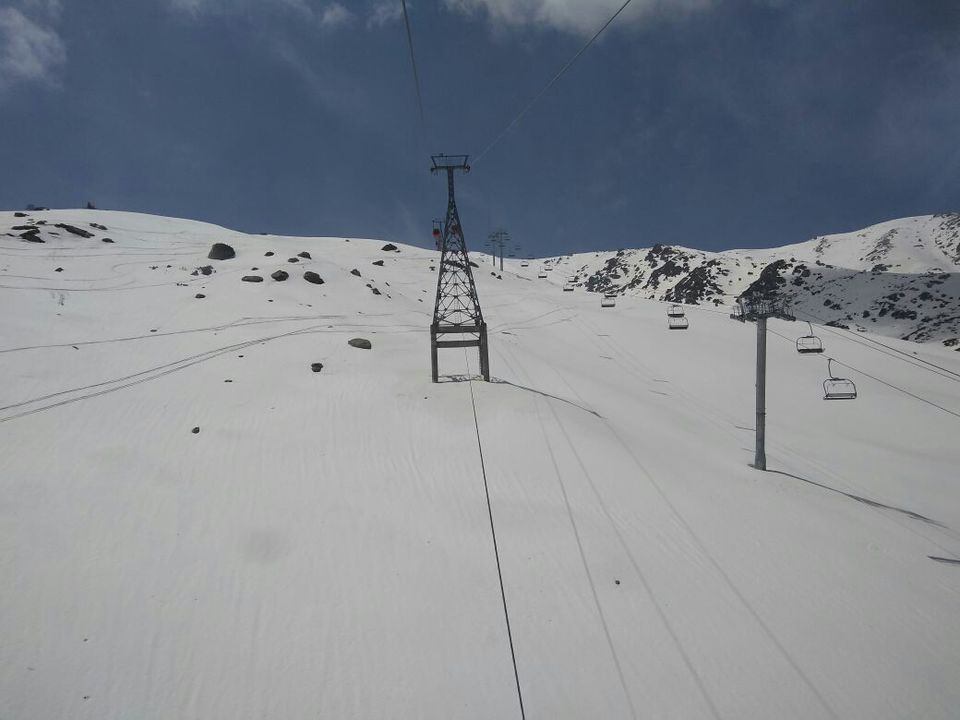 Travelling to the fairyland – Drive to Sonmarg (the meadow of gold) is spectacular and seems like a dream come true. As we got closer to Sonmarg the crystal clear stream water from the Sindh River decorated with lovely pebbles in the riverbed alongside the road soaked us in the serenity of this view. Surrounded by greenery, small villages, grazing herds of sheep and horses and beyond all this overlooking the giant Himalayan ranges are enough to agree to the term 'Jannat' rightly used for this dreamland. It is an overwhelming feeling of contentment. The pony ride to the glacier amidst such breathtaking scenery was really spectacular.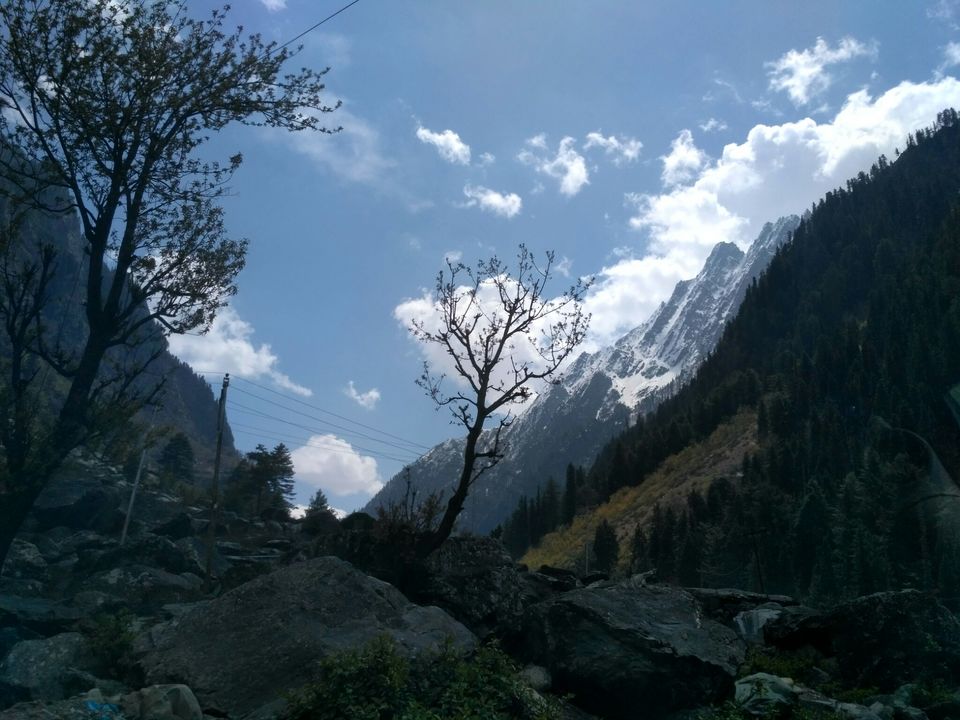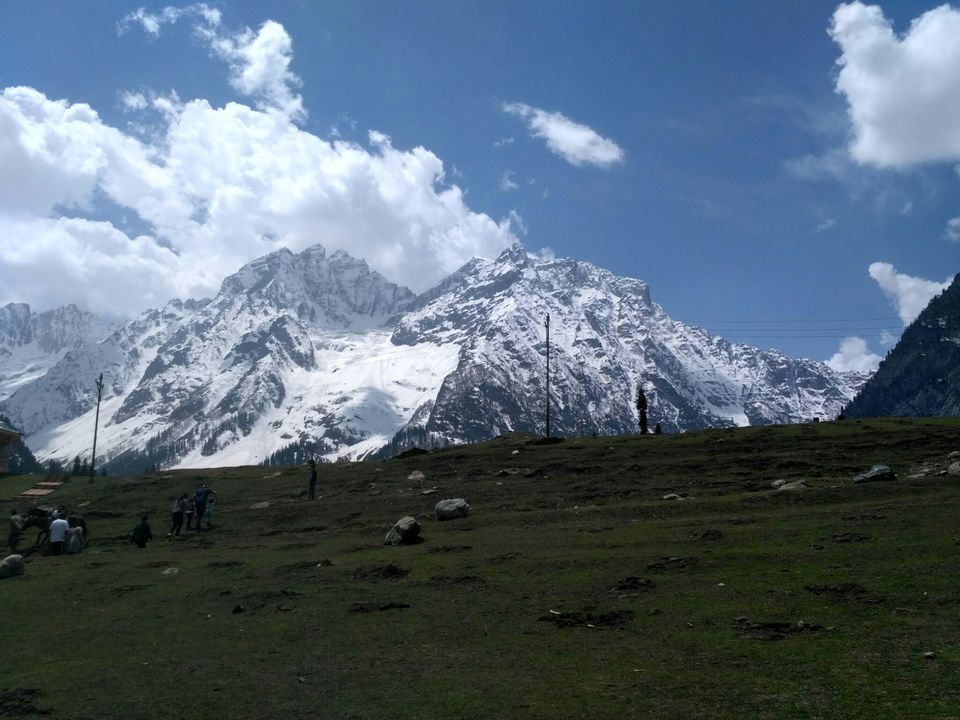 The garden city - Srinagar City is mostly about the various garden visits. Tulip Garden (Known as Asia's largest), Pari Mahal, Chashme Shahi, Nishant Baug, Shalimar Baug are some we visited. Apart from these spectacular and well maintained gardens the whole city of Srinagar seems to be a large garden in itself. Almost all the roads are well shaded with the beautiful Chinar trees keeping the city always cool. The locals will tell you how the chinar leaves change their colours every season thus painting the whole city it their colours. If we look a little beyond, the outskirts of Srinagar are filled with cherry trees, almond trees, mustard fields and are very colourful when their fruits/flowers are in full bloom. The city looks so fresh and green as though the trees have freshly grown leaves and flowers.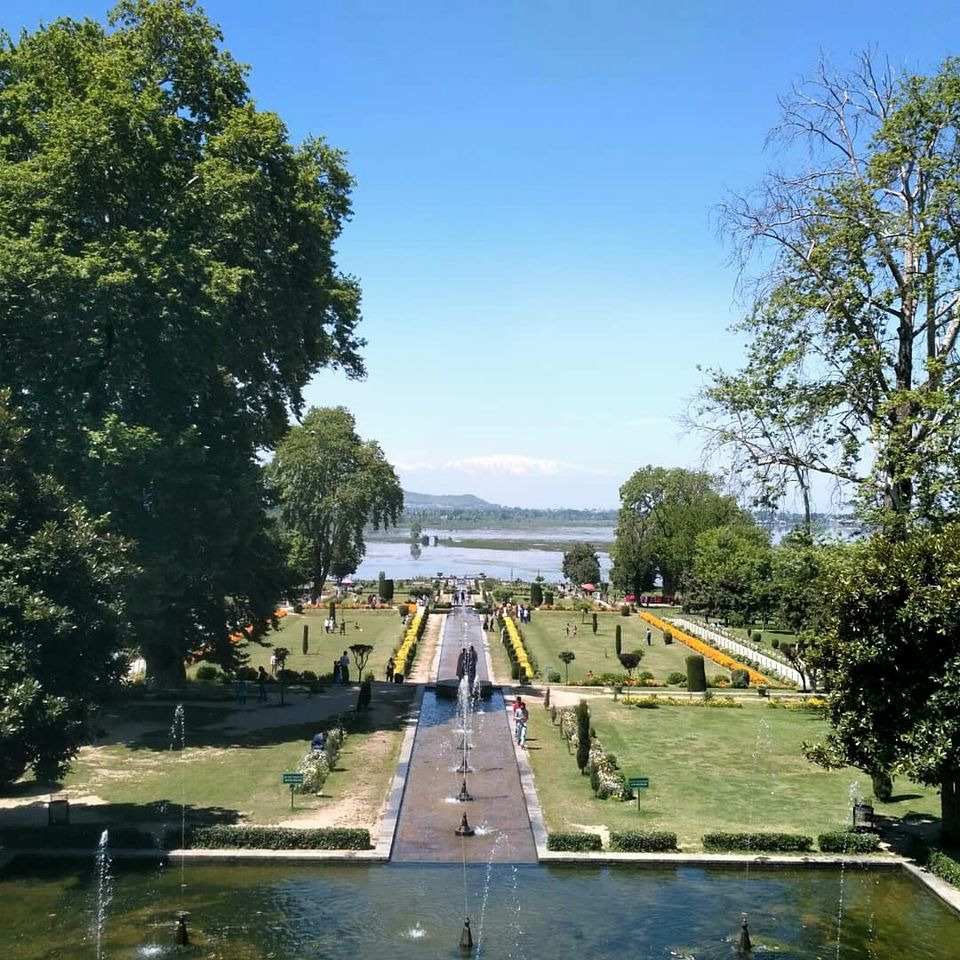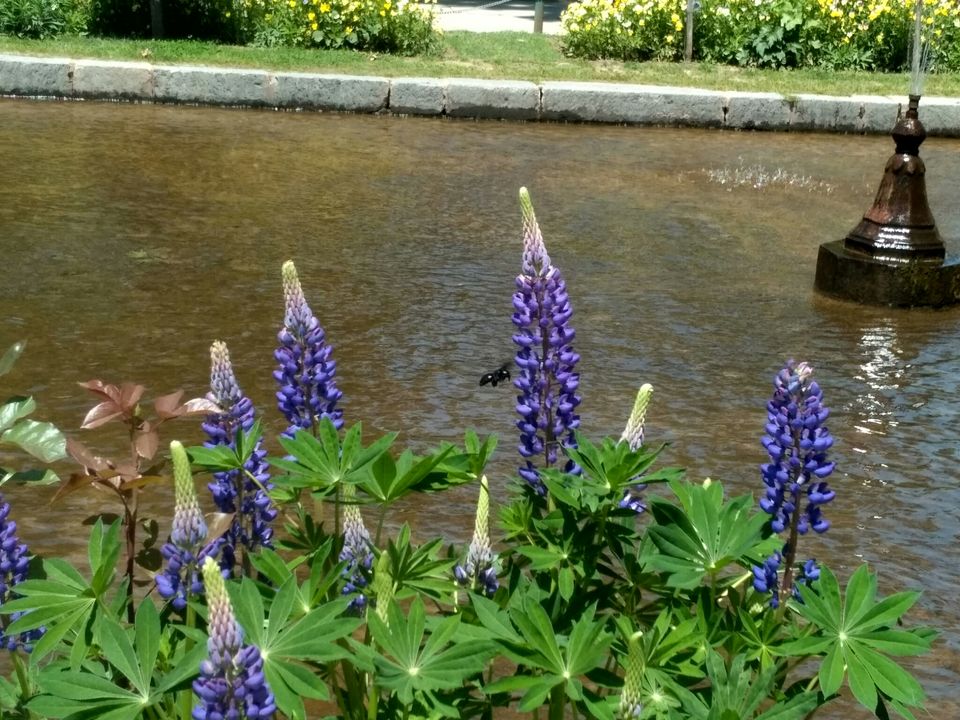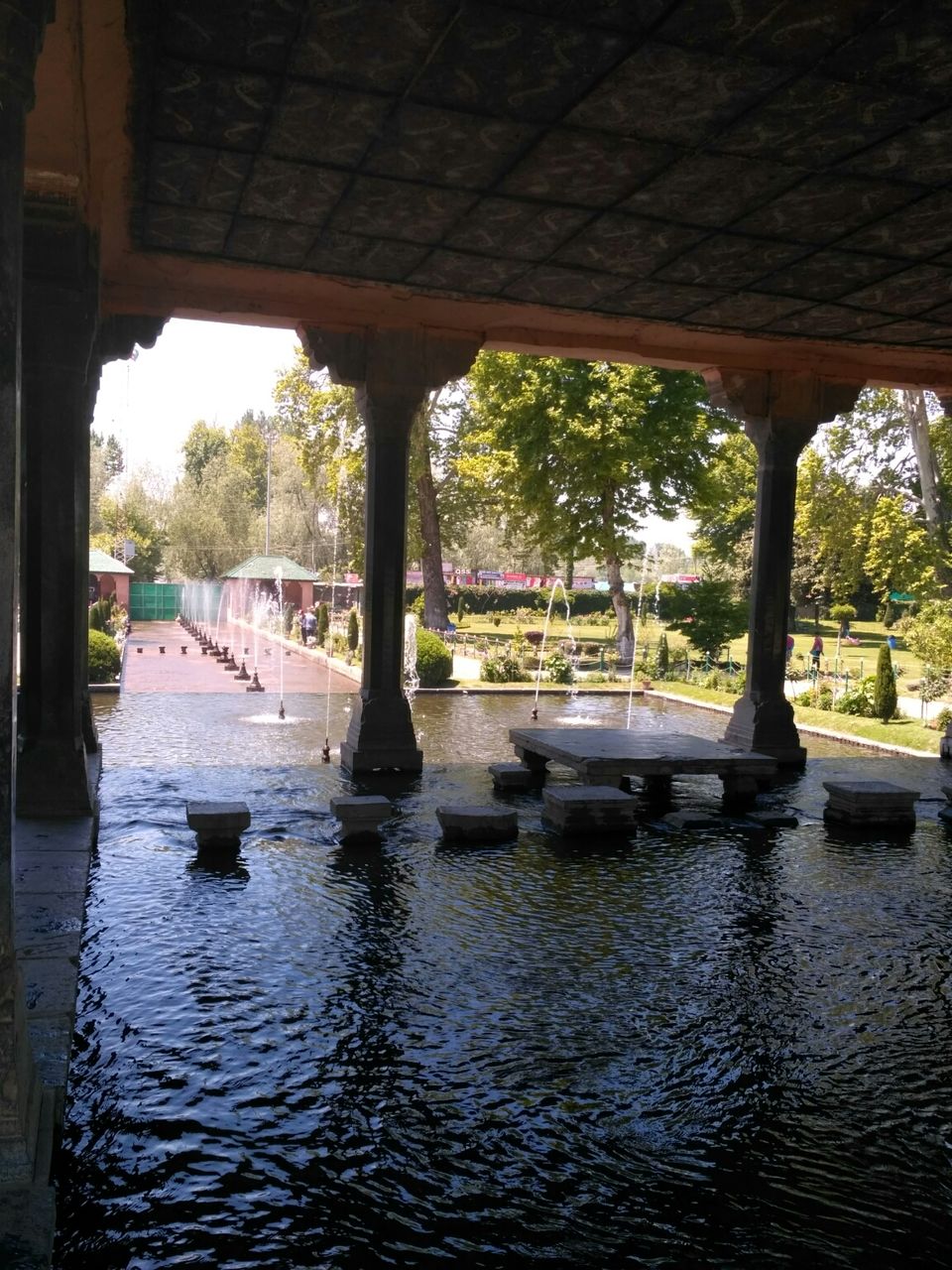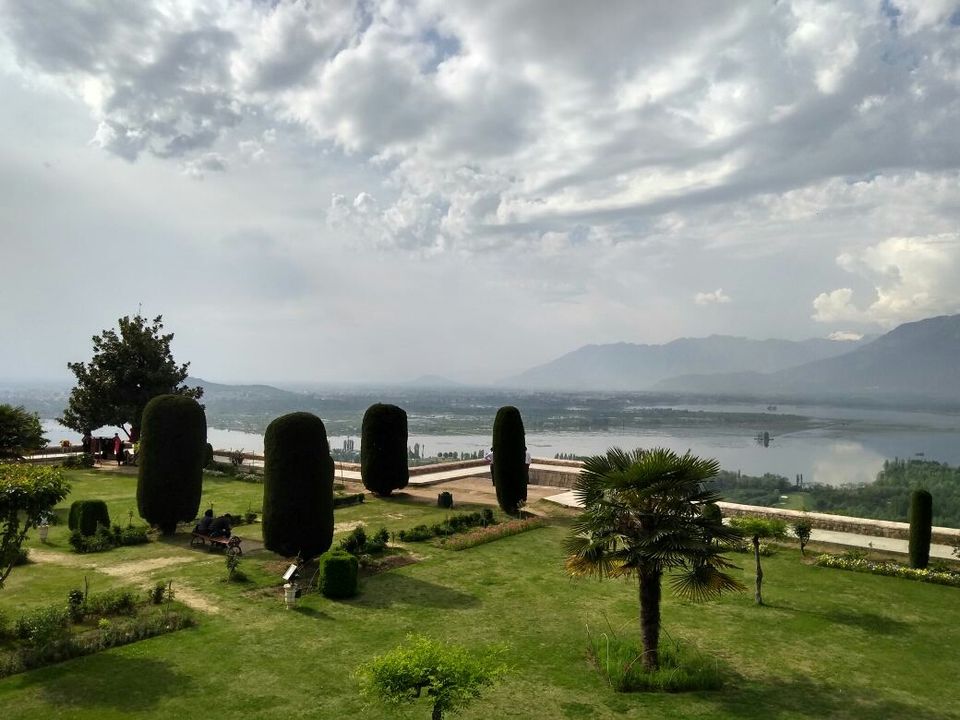 Paradise, it is - The way from Srinagar to Pahalgam started with a part of the route crossing AFSPA impacted areas giving us chills as to some tension around the place. After this stretch had passed it was a treat to our eyes and soul to watch the fields stretched on both sides of the roads especially that of saffron (though it was not ready when we saw and we were told there are nightly guards in these fields when they are about to harvest). Following this were wholesale shops of dryfruits and saffron, wooden cricket bats (J&K is the major producer of these). Then as we were approaching Pahalgam or Aru Valley there were only long stretches of Apple gardens making us dream of the view when apples would be hanging in bunches. On one side of the road was the stream of river Lidder flowing and the soothing sound of it creating a Zen like atmosphere. All that I wished was to pause the time so that we could soak in this atmosphere. As Pahalgam approached the river Lidder widened, meadows of green stretches of grasses with colourful tiny flowers surrounded the place and herds of sheeps, horses surrounded the place enjoying their happy meals. We also spotted some mountain monkeys feeding on the wild flowers. Beyond this we had the pony rides to the mountain top, known as Baisaran. It seemed we were getting closer to an angelic place, blowing our minds with the cool breeze, few chilling drizzles, hide and seek view of the flowing stream and finally into the woods galloping on our ponies. And beyond this no description would do justice to what we experienced. Yes, if there is paradise on earth, it is nowhere else but here.
Rightly quoted - "Gar firdaus bar-rue zamin ast, hami asto, hamin asto, hamin ast. "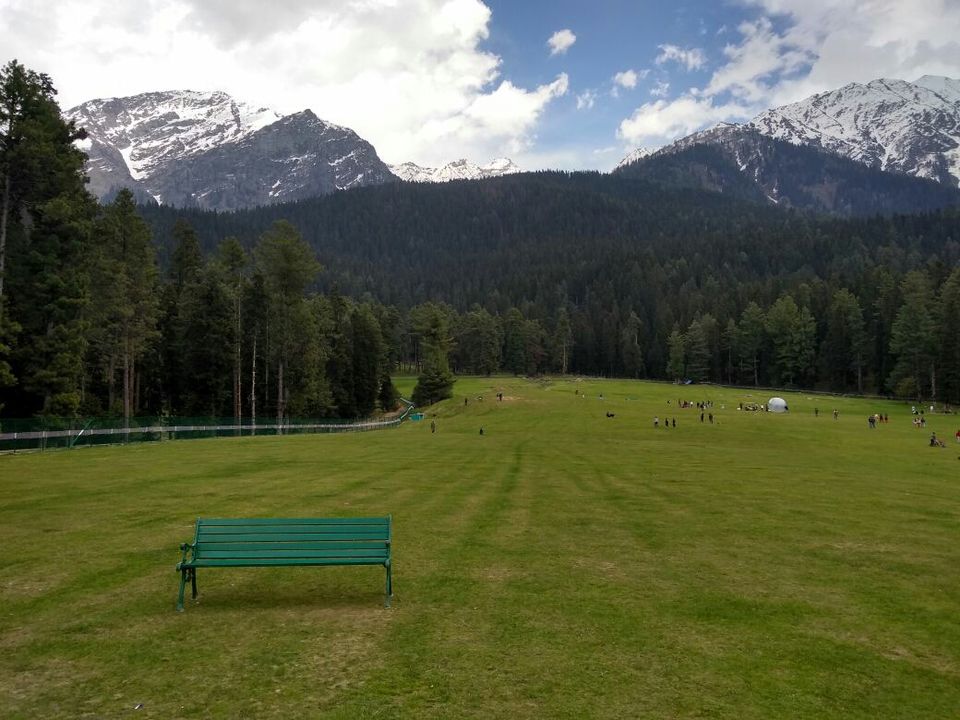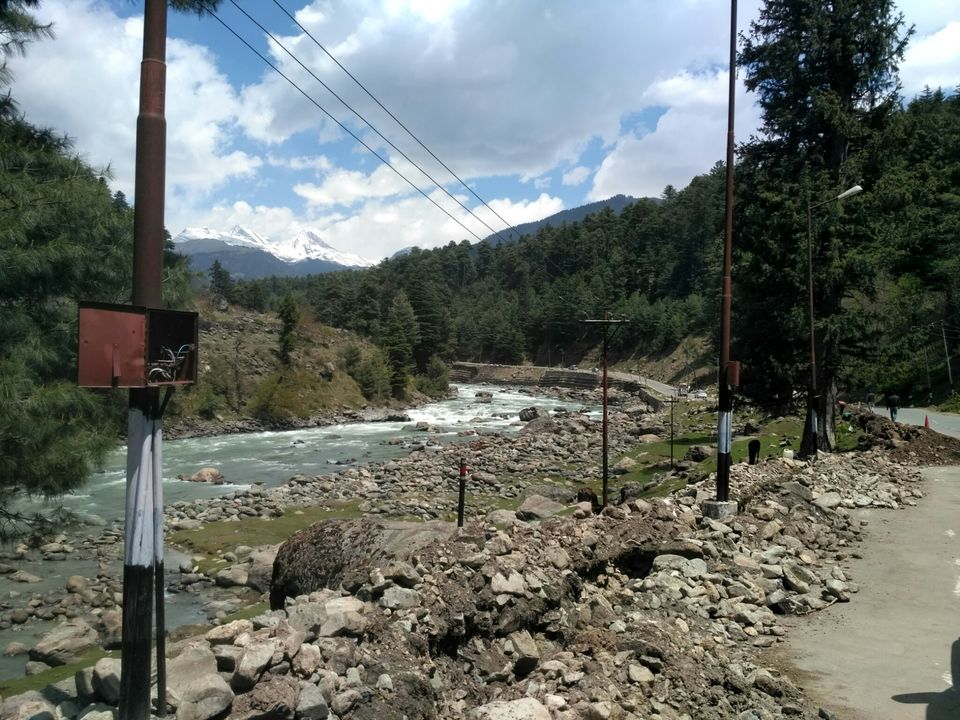 Shop till you go broke - It is never an overstatement if said you can spend all your money here and still wonder if you missed something. Kashmir is rich in their natural resources and one of the major producers of Almonds, different types of berries, apricot, Apples, Saffron, Himalayan garlic which one would definitely take back home. Kashmiri art, craft and clothing is also world renowned for Pashmina silks/shawls (silk from special kind of sheep wool found here) , Mulberry Silk, unique hand embroidery clothes, leather coats, artistically carved jewelries, decor items like papier mache artifacts, brass or silver vessels and many more things I have definitely missed.
How do you get closer to the local culture until you have tasted the local food - Kashmiri food has many varieties of bread which can easily be spotted in any local bakery and no, its not the usual indian bread or roti. Kashmiri kahwa and noon chai (salty tea) are special hot beverages and definitely can beat any tea experience. It's a food galore for the non-veg lovers with tikkas and grills available everywhere. Gushtaba, Rogan Josh, Tabak Mas, Shawarama are some non-veg cuisines to try. Vegetarians can feast of Kashmiri Pulao and Dum aloos. The market around Dal lake area has a lot to explore with many renowned eateries or cafes.
The locals – As we took some independent strolls in Srinagar without our tour agents, had got a chance to interact with the locals. They are very down to earth and friendly to communicate with. They will help you with locations even if you are lost and try to make you feel comfortable. Every other person expresses a concern of the media's projection on Kashmir issues and its impact on tourism. One suggestion would be to refrain from discussing much on nationalism topics and be generic in opinions even if you have one, reasons best known to most of us. Also do not fall pray of every other person trying to sell something and it might be a bit annoying at times as they are in every tourist location.
Kashmir valley will always give our soul an overwhelming experience of fairytales, angel lands and paradise (whatever you can call it) no matter which time of the year you visit it. While I wish I can come back to this place again and again (which I wish with many other places), this first experience of this beautiful valley will forever be a part of my soul beyond words can ever describe.
Quoting Rumi -
"Out beyond ideas of wrongdoing and rightdoing there is a field. I'll meet you there.
When the soul lies down in that grass the world is too full to talk about."
Note - For a better budget planning to Kashmir, you can also refer
Let the unplanned expenses not mess your Kashmir travel budget!
Frequent Searches Leading To This Page:-
himalaya-jammu & kashmir solo tour package, kashmir budget package for friends, places to visit near jammu, best time to travel kashmir, most visited places in jammu and kashmir, srinagar honeymoon package for couple, solo trip kashmir package from delhi, family trip package to jammu and kashmir, srinagar tour package for honeymoon, top kashmir tour package for honeymoon, kashmir group trek package, top activities in kashmir, best local site seeing in kashmir