Before I start this blog, let me share the most important information with you guys and that is about Permits which are required to roam in areas near to China border.
Now since we had seen Leh to it's limit so we decided to move further. We planned our next destinations in Ladkah. It was like on day 8th we will reach to Nubra Valley. Stay there for 2 nights and then to Pangong on Day 10, Hanle on our Day 11 and at last to Tosomoriri lake where we would stay for a day or 2, and it would be our Day 12 & 13. In total we were going to spend 6 more days in ladakh and to go to these areas, now a days special permits are issued.
We were charged Rs. 1560/- for all 3 of us which was the govt. fee and one can get these permits from tourist information center in Leh which is near to Main Bazaar or take help from valid tourist agents. They charge 100/- per person which we opted as we were not having much time with us.
Without these permits you cannot even reach to Khardungla. Strict checking goes at every check post.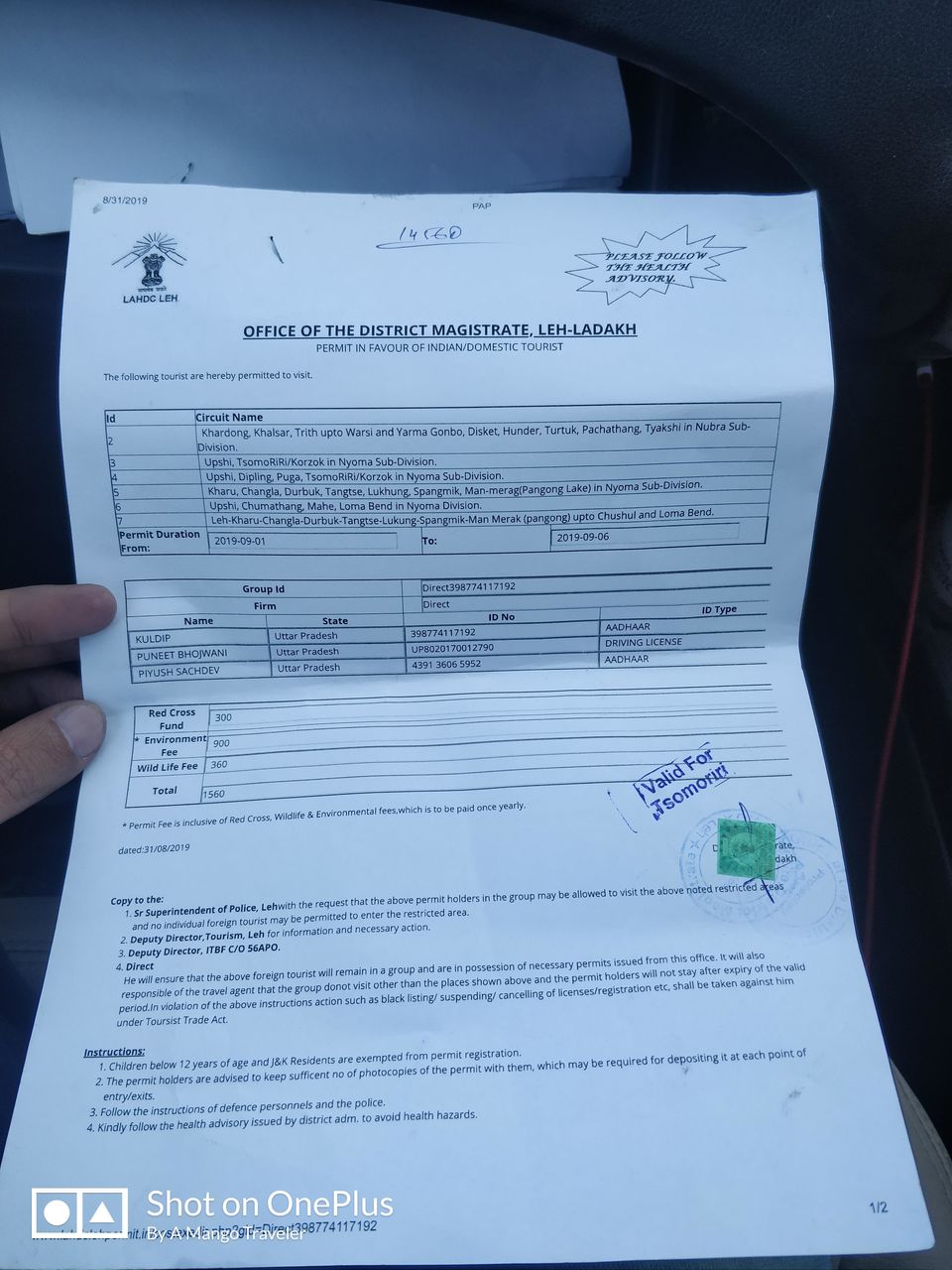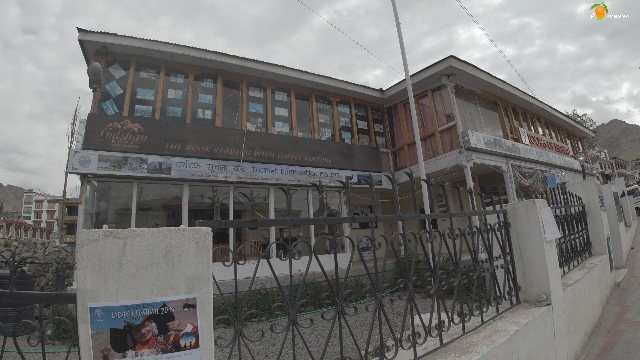 Now let's start with our day 8th. We started it by again going to same place, that small hilltop to click Leh city as was unable to click something good on previous evening. Even today, we were not that much lucky. It was all cloudy, however got a pretty good timelaps clip. (check the video).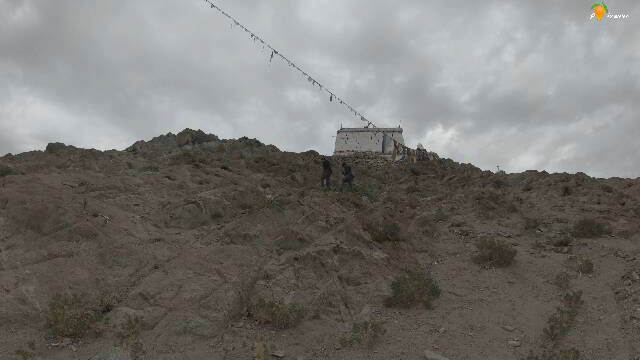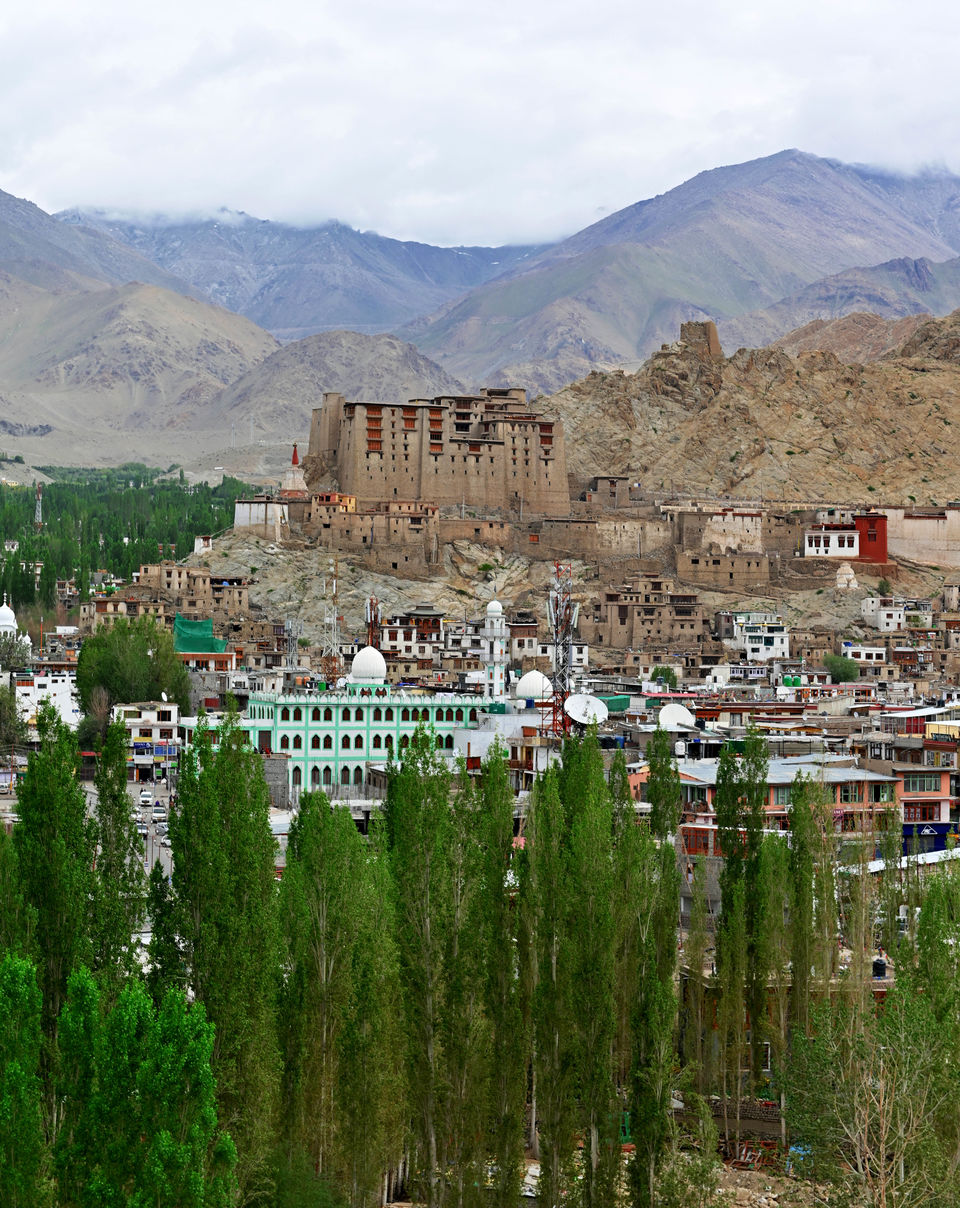 After this we quickly left Leh and straight away took the route for Khardungla. We won't be coming here for the route we took now. Our first check post was South Pullu where we shown our Nubra Valley permit. Roads are pretty good in condition and we faced no problem in reaching Khardungla.
Khardungla actual elevation is 5359 meters and previously it was claimed as highest motorable pass, but it is not. Though you will see many sign boards claiming it. So just keep this in mind and don't post your insta photos with captions like - I M ON THE TOP OF THE WORLD :P ... No you are not yet :D
We had our tea and coffee and Maggie there at Khardungla cafe. Must have something there. Give treat to yourself, frankly you did something which most of people do not even think about.
We went to see Khardungla Gompa where some fellow got un-conscious due to lack of oxygen. Other fellow got so emotional that he started crying (I am not talking about Puneet or Kuldip)
I feel mountains possess such magic with them. They can magnify your feelings, the moods in you. I guess this what happened with that guy who started crying. I was not at all surprised with it. Personally, I know how it works in mountains, for example I get extra aware of everything in mountains.
Anyway, we stayed there for more than hour which I won't recommend if you came to Ladakh without any proper physical preparations. Frankly, if you really want to enjoy this region of world, do lot of cardio exercise before you step here. Effective oxygen level here is just 10.6%.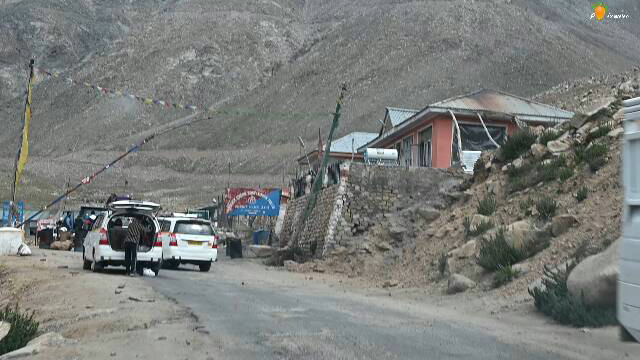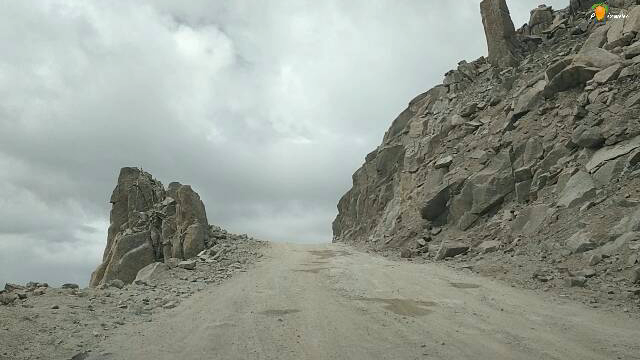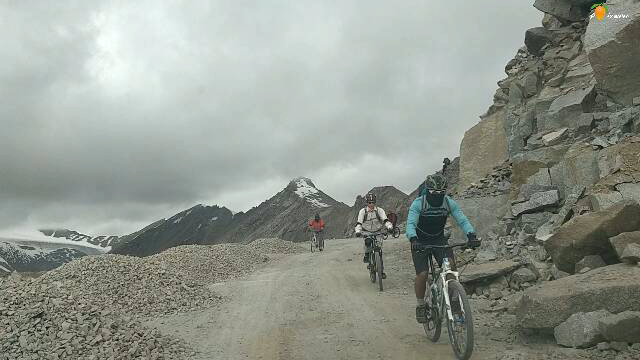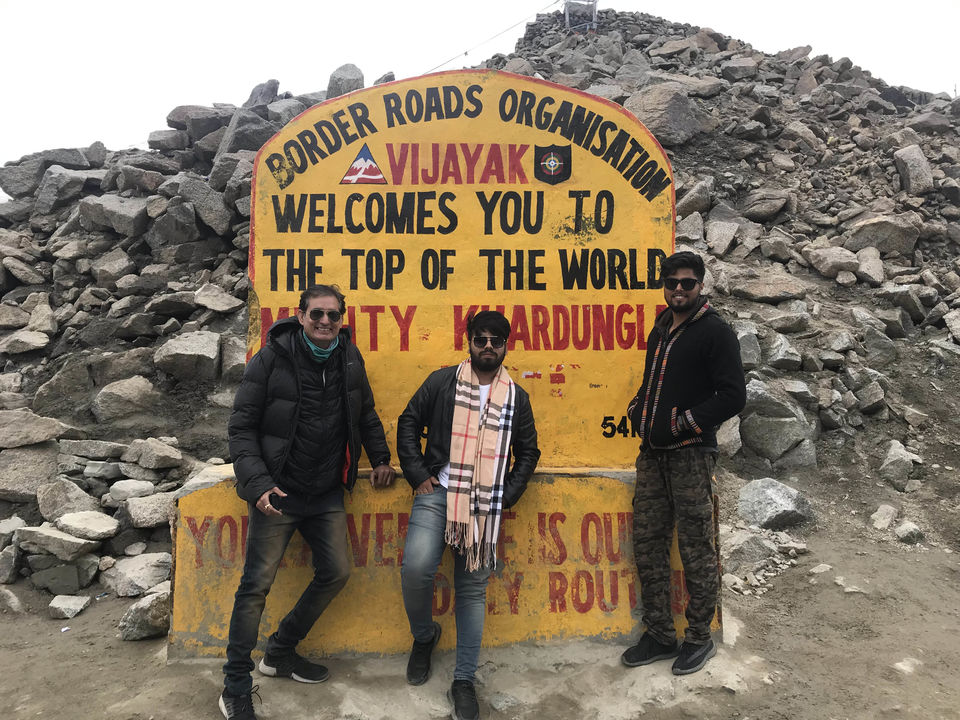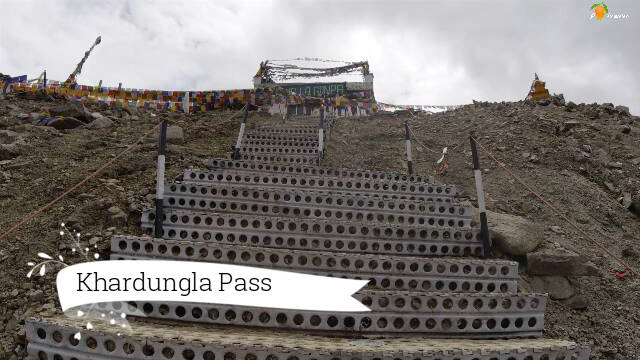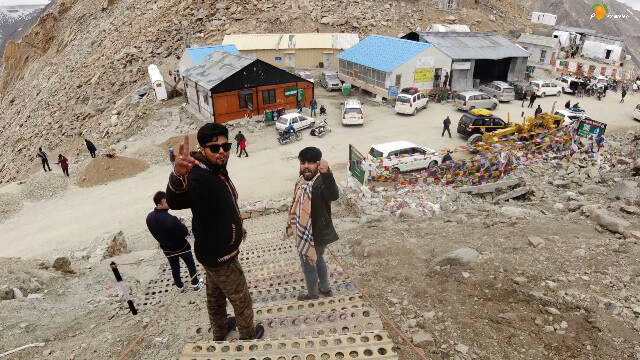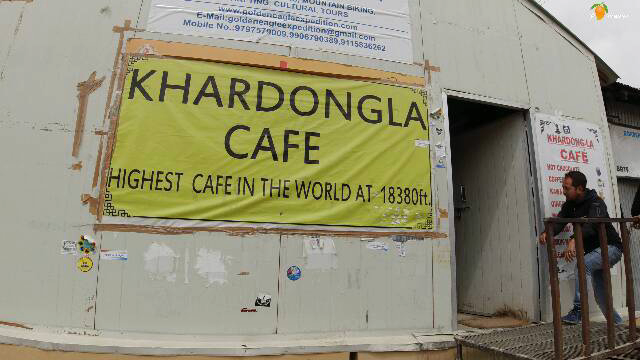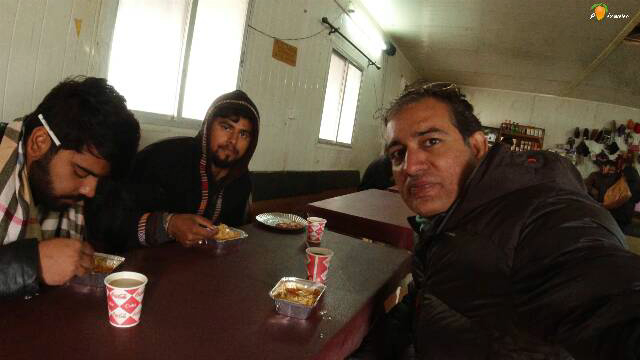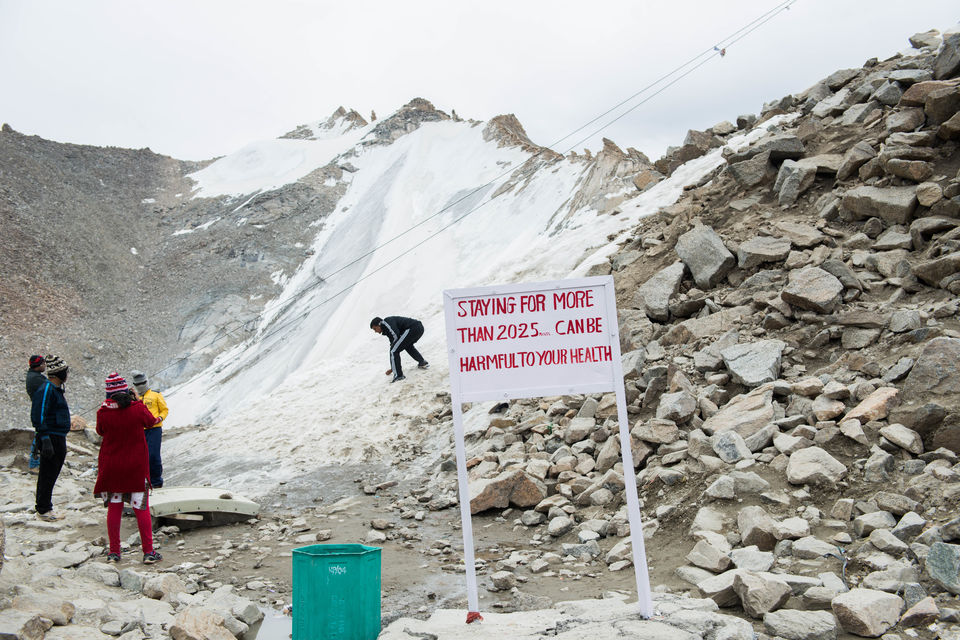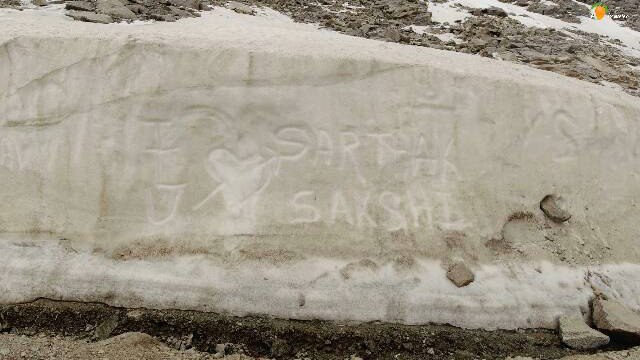 After North Pullu, road is very much well maintained and landscapes are simply fantastic. We enjoyed a lot, though occasionally I went jealous when I saw bikers on the road. These Dare Devils really enjoy Ladakh. It is kind of Mecca for riders.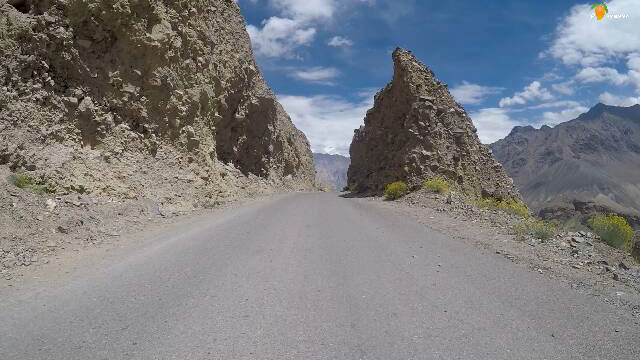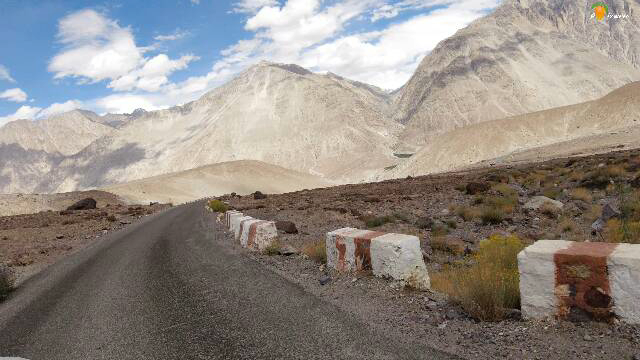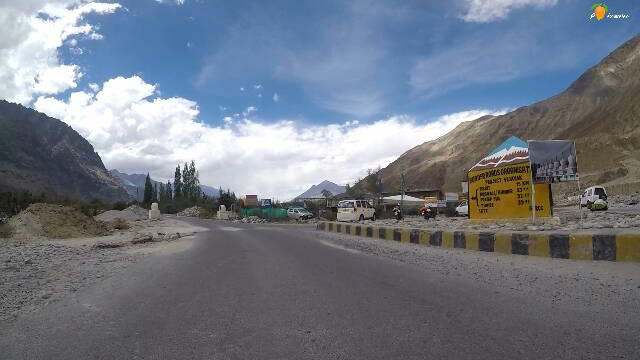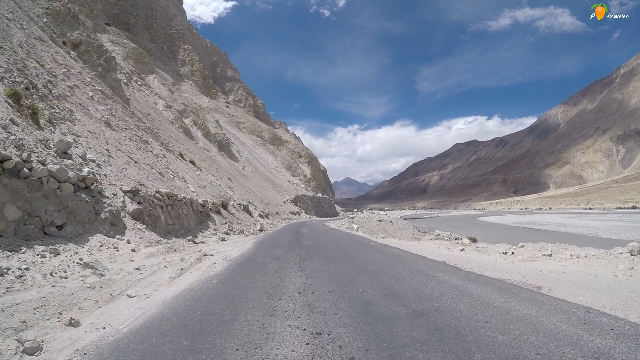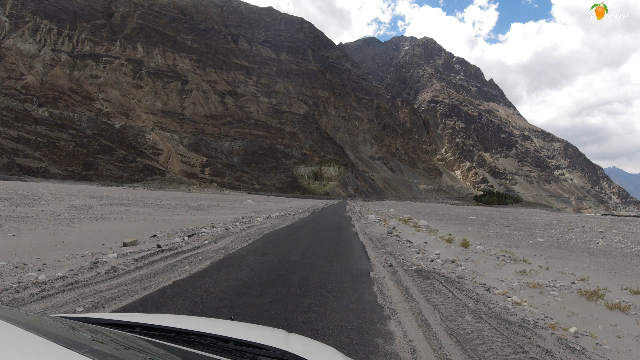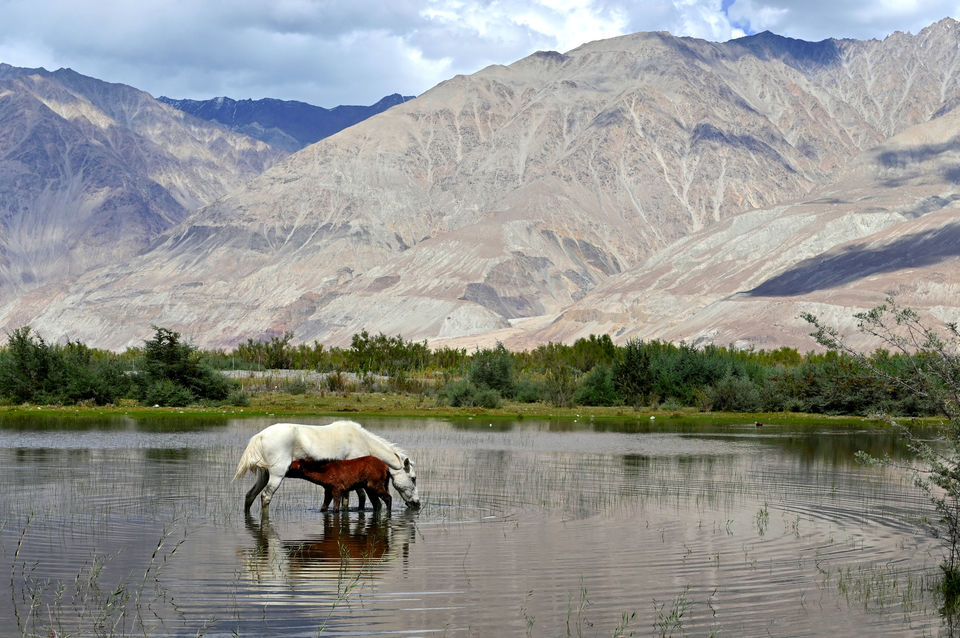 Diskit is just 10-15 km before Hundar. It comes under Nubra Tehsil. Our choice to stay at diskit came just because of Photography purpose. Normally tourist stay at Hundar.
At Diskit, we stayed at Hotel Lhas-thang and it was just beneath the Diskit monastery. We got permission to fly our drone here. Monastery charge Rs. 500/- for that also to enter here, one need to pay Rs. 50/- per person.
Diskit monastery or Gompa is the oldest and largest Buddhist monastery in Nubra Valley and belong to Tibetan Buddhism.
Maitreya Buddha, an impressive 32 meters statue which took our attention was on the top of a hill below the monastery. It faces down the shyok river toward Pakistan and was consecrated by Dalai Lama on 25th July 2010. The statue is built with 3 main purpose - 1) Protection of Diskit village. 2) Prevention of further War with Pakistan and 3) to promote World peace.
We did hoped to see the clear sky so that we can see our Galaxy here also but were not that lucky and so ended our day quite early and went for rest.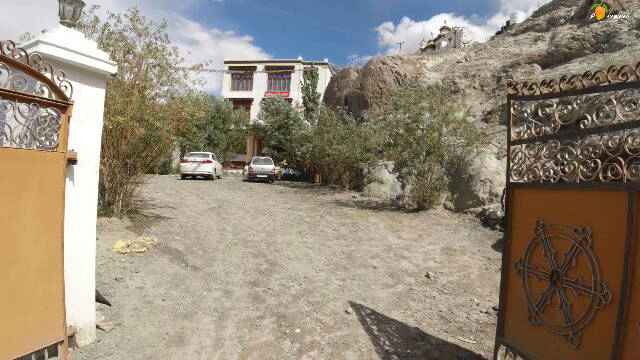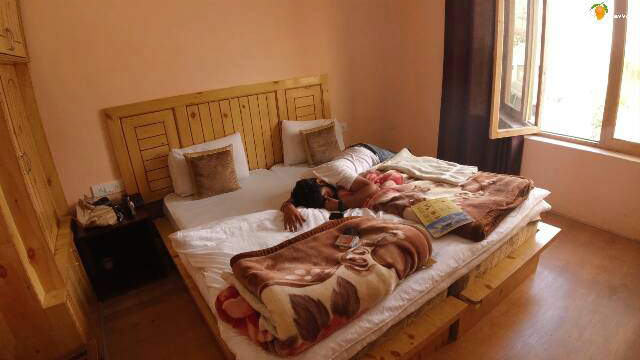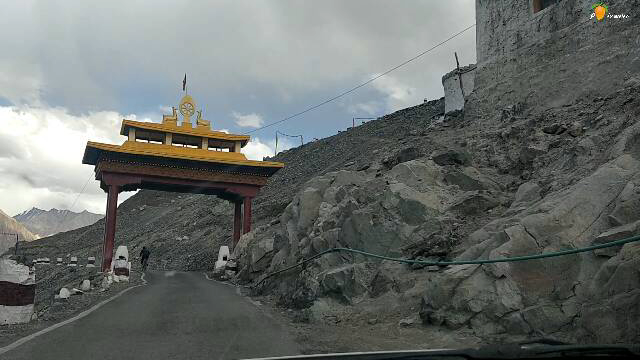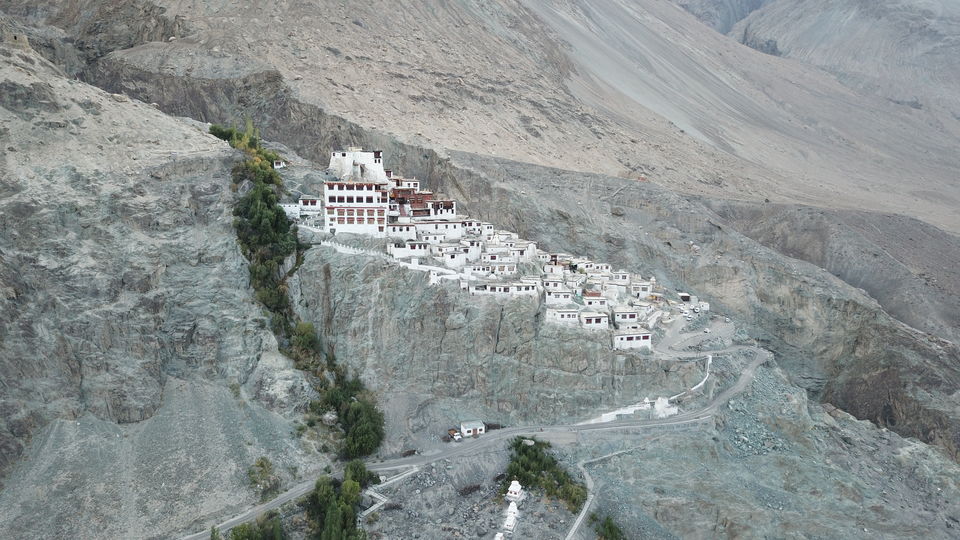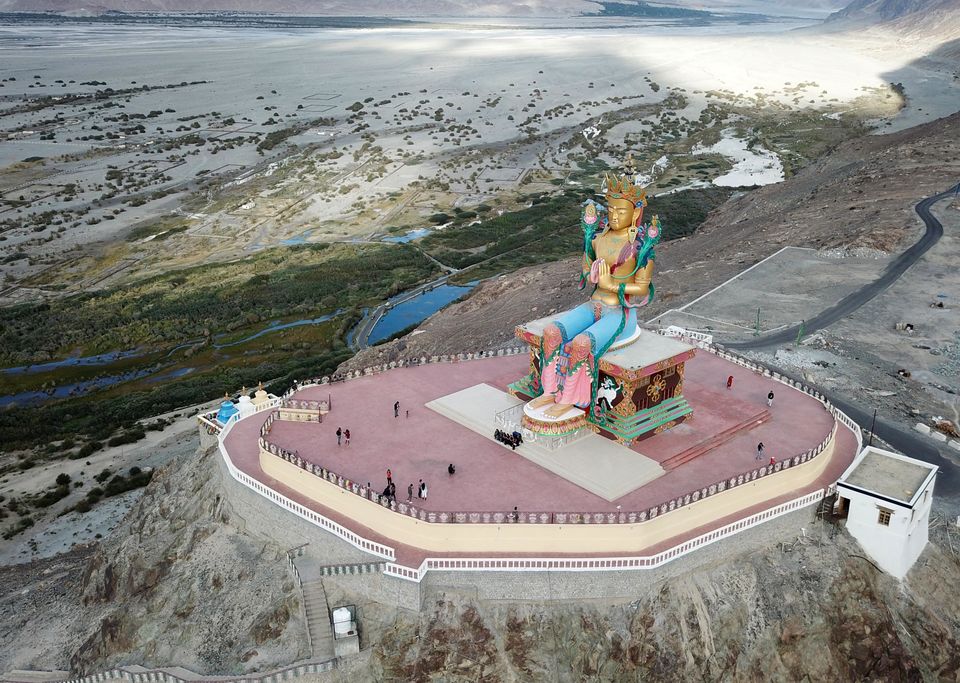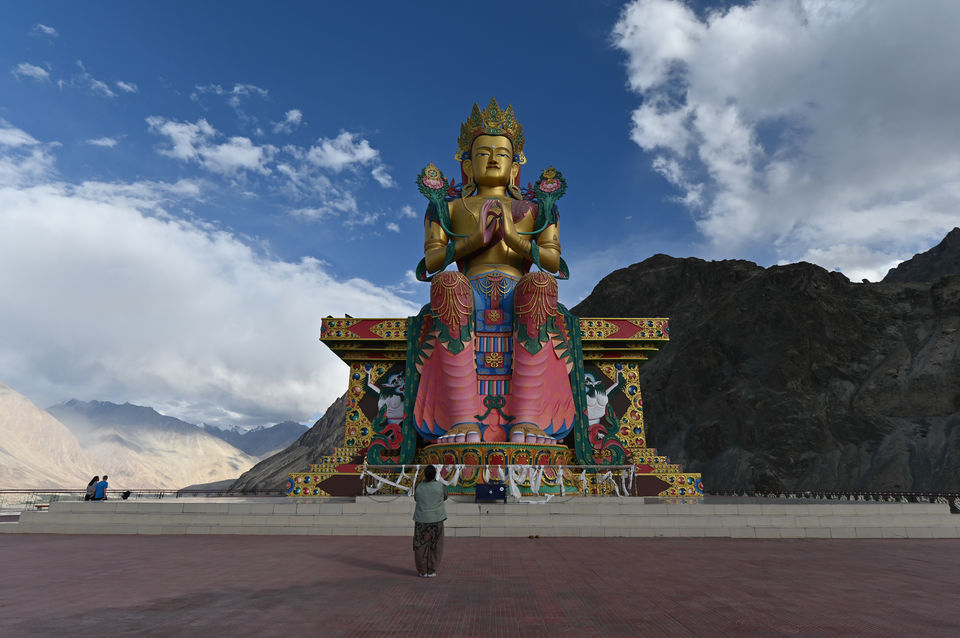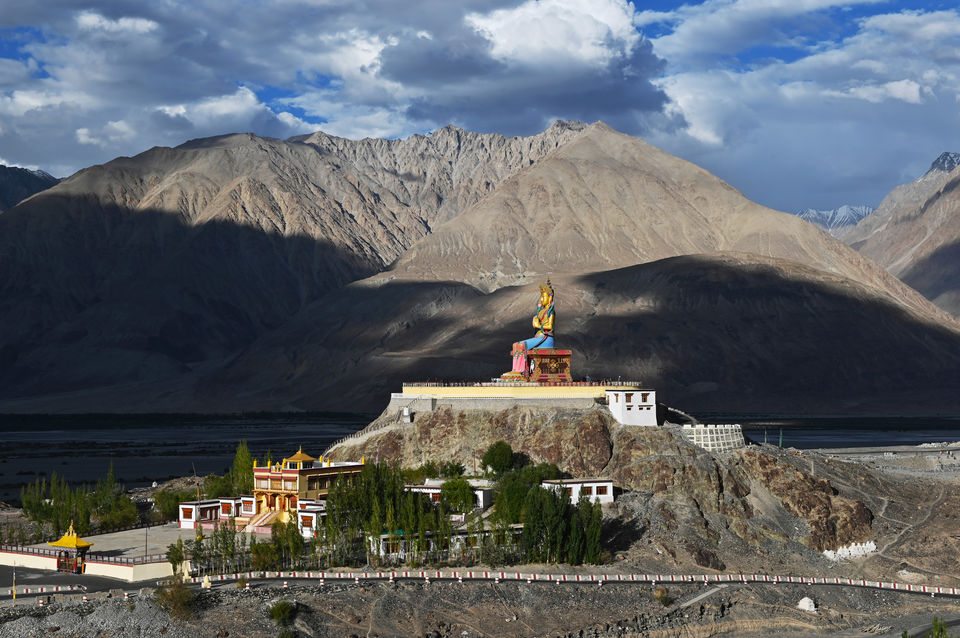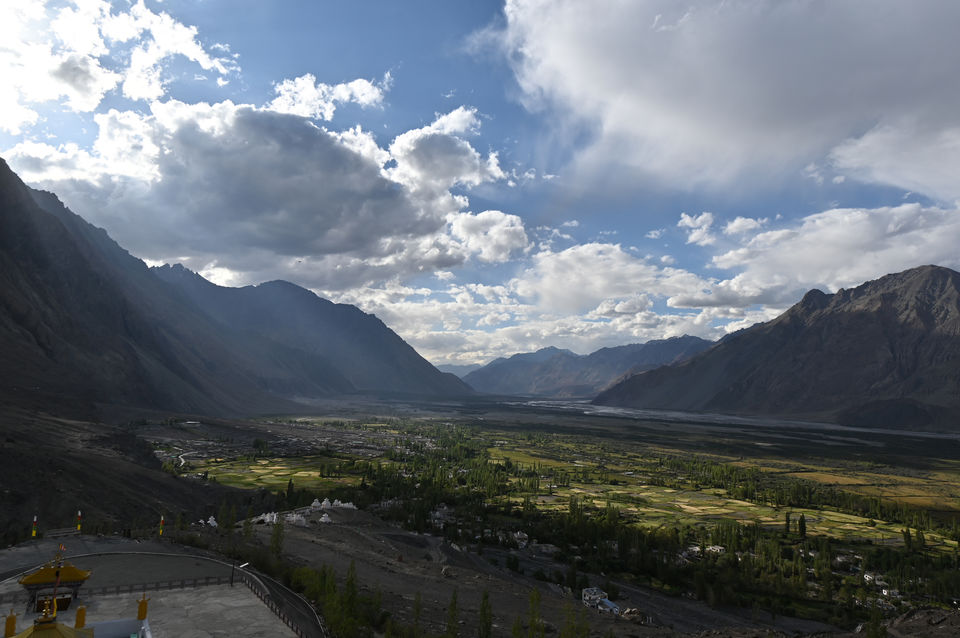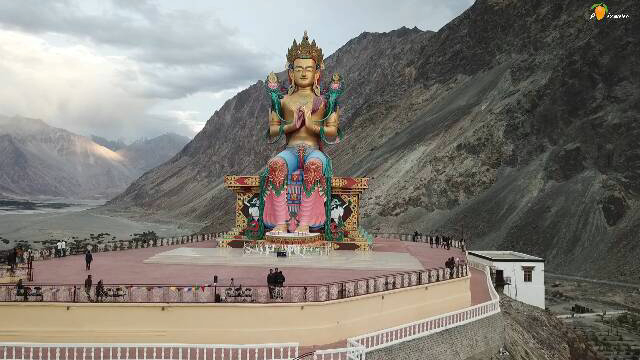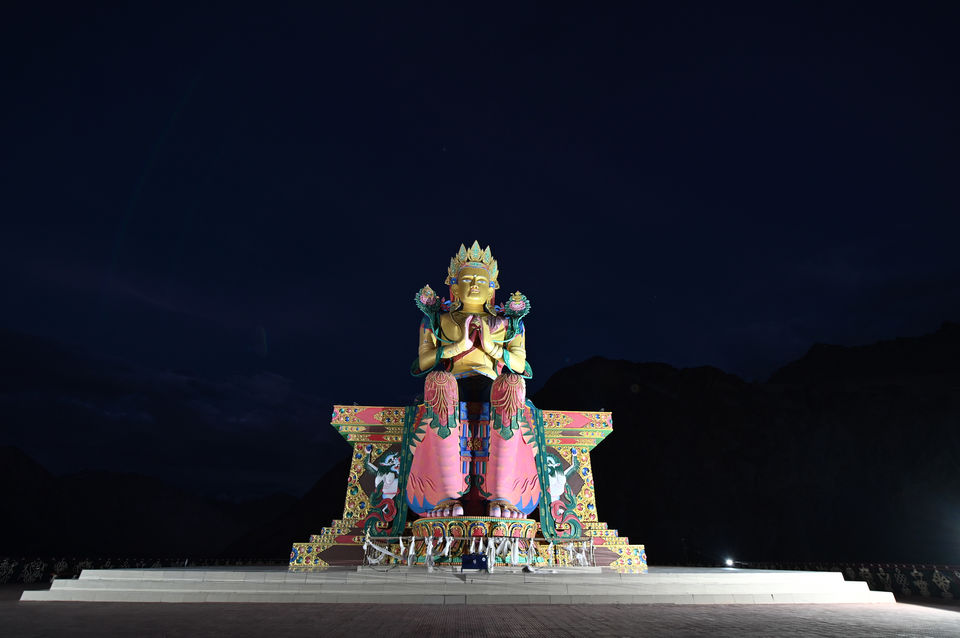 So this is all about of our Day 8. I hope you liked the video and content of this blog. If you still need any information, just msg. me at Insta or Fb. I'll be glad to help you. And plz do subscribe my youtube channel. In next chapter will take you all to other places we saw in Nubra Valley. Until then, have a wonderful time.
Message -
* Please don't litter. The more we keep clean our countries the more we enjoy it.
* Avoid using Plastic bags and bottles. Make awareness to your friend circle as well.