One paradise and a hundred different ways to explore it! Ladakh is a destination for everyone. Take a trip to Ladakh this season and you can design your trip exactly how it suits you. With an array of experiences and places to visit in Leh, you can have surprising new exploration plans each day.
A direct flight to Leh even allows you to consider the destination for a 3 to 4 day break. For a longer vacation there are ample opportunities in the region to get a taste of adventure each day. So get Leh'd this season and do it your own way.
Here are a few different ways in which you can explore Ladakh on your next trip, including some of the popular places to visit in Leh
Spend a short trip exploring the Pangong Tso
On a short trip to Ladakh, you can choose to stay in the city of Leh and thoroughly explore it. Leh Palace and Shanti Stupa are only a short way away. Magnetic Hill, Shey Palace, Thiksey Monastery and Spituk Monastery can be explored during your stay at Leh. You can opt for a one-day trip to Pangong Tso and spend the night camping under the starry sky by the gorgeous lakeside, which is one of the best places to visit in Leh. This could be an ideal short vacation to Ladakh.
Leh (2N)→Pangong (1N)→Leh (1N)
Visit your bucketlist destinations at Nubra and Pangong Tso
Visitors on a week-long trip to Ladakh have ample time to spend at least 4 days in the city and explore not just the city but also the villages surrounding it. Thiksey and Shey can be great day trips while staying in Leh. On this longer trip, Nubra along with Pangong Tso can make it to your itinerary. You can plan to spend one night each at Pangong Tso and Nubra. Watching the sunset on the sand dunes of Hundar, the views of the Shyok river and the camel ride are indeed unforgettable experiences for every traveller.
Leh (2N)→Nubra Valley (1N)→Pangong (1N)→Leh (1N)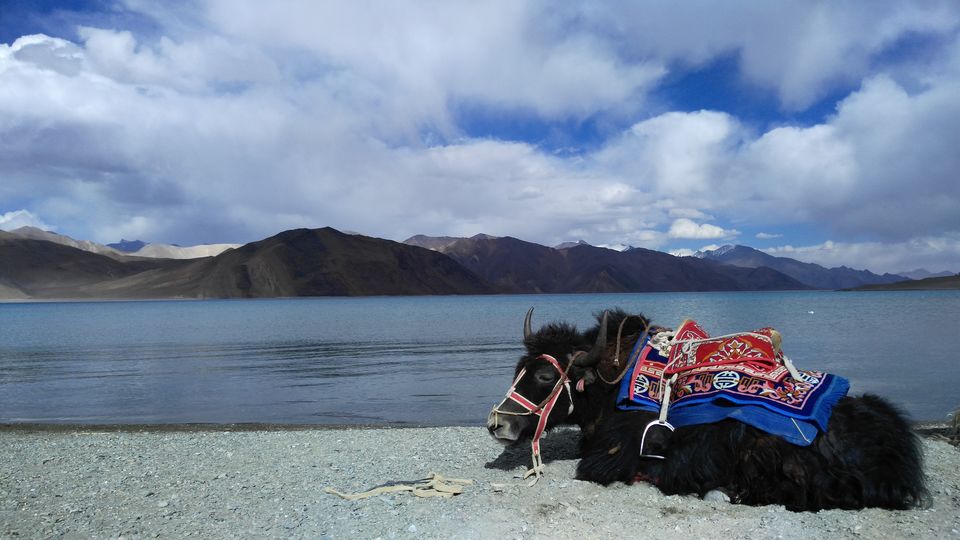 Cycle through the monastery trail
Cycling in the cold desert of Ladakh is a true adventure. Travel packages are available to help adventure enthusiasts plan this incredible cycling trip through some of the most revered and at the same time spectacular monasteries in the region. Alchi, a 1000-year old monastery and Hemis Shukpachan and Damkhar, the traditional Ladakhi villages can be amazing places to visit in Leh.
Leh (2N)→Alchi (1N)→Hemis Shukpachan (1N)→Damkhar (1N)→Leh (1N)
Explore Nubra By Cycle
For the high altitude cyclists who wish to get the best of adventure in Ladakh, a Nubra Valley cycling expedition can be the challenge they are looking for. Your pit stops on the way can be the remote villages of Sakti and Tangyar. Stop at the Panamik hot springs and refresh yourself for the journey ahead. On the next few days explore the bucket list spots of Ladakh like Hundar and Khardungla, the highest motor-able pass.
Leh (2N)→Sakti (1N)→Tangyar (1N)→Panamik (1N)→Hundar (1N)→Khardong (1N)→Leh (1N)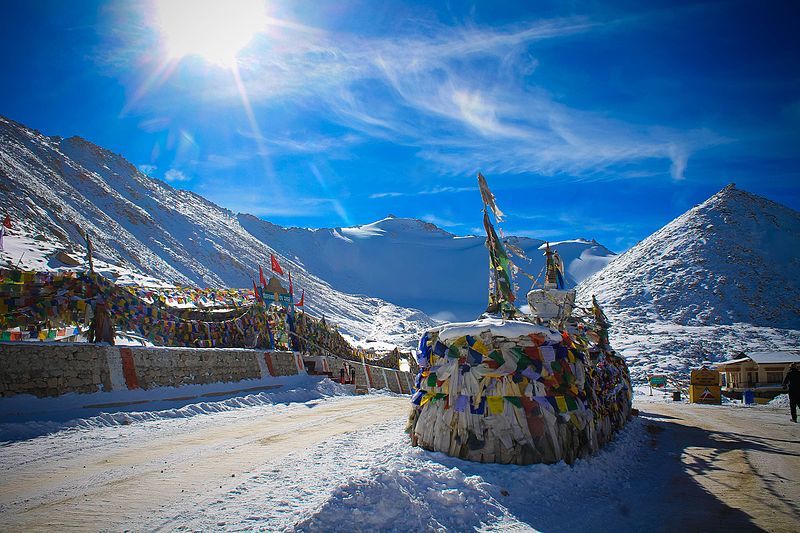 Experience the offbeat Tso Moriri Lake along with Nubra Valley
On a longer exploratory trip to Ladakh, you can opt to ditch the trip to Pangong Tso and choose to travel to the gorgeous and offbeat Tso Moriri instead. Travelling from Leh to Tso Moriri and back is a two-day trip and you could camp overnight at the lakeside too. Travel packages to Ladakh often include inclusive cost of travel and camping. After the acclimatization for a few days in the city of Leh, you can even plan a one-day trip to Nubra Valley to experience a completely different landscape from anywhere else in Ladakh.
Leh (2N)→Nubra Valley (1N)→Leh (2N)→Tso Moriri (1N)→Leh (1N)
Be a part of the Hemis Festival this season
The two-day long Hemis festival starts on 23rd June in 2018 and this is just the right time to explore the vibrant culture of this cold desert region. The day makes the birth anniversary of Guru Padmasambhava and at Hemis, the biggest monastery of Ladakh, locals gather in colorful traditional attires to pat tributes. Interested travellers can also explore local handicrafts on display. The view of the monks dancing to the rhythymic sound of the cymbals and drums will be etched on your travel memory.
Leh (2N)→Nubra Valley (2N)→Leh (2N)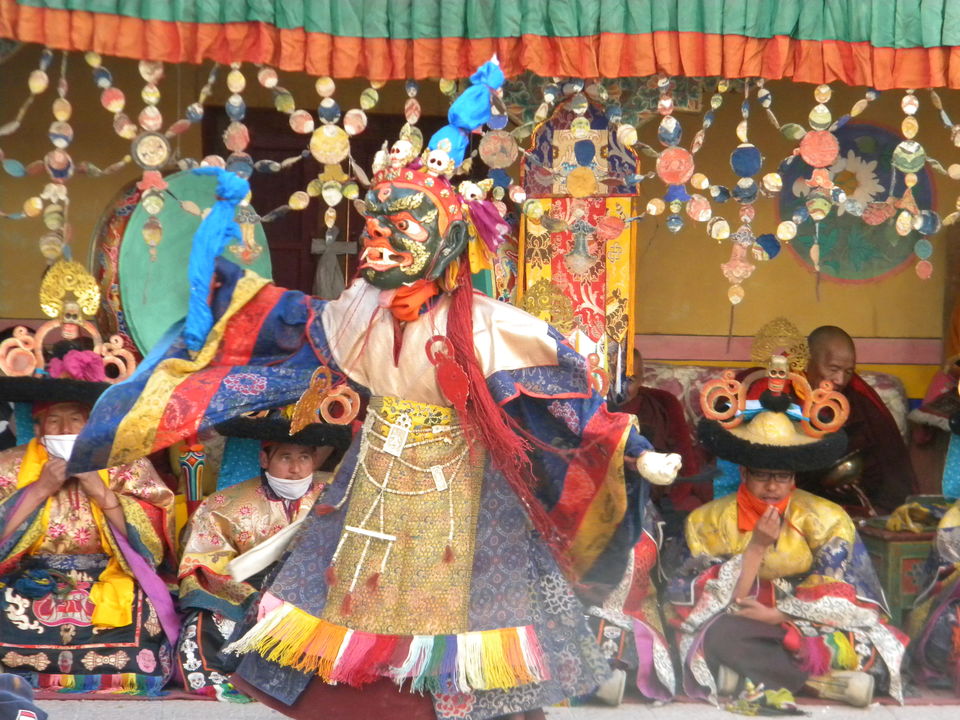 Wish to explore Ladakh differently? Click here to check out more offbeat places to visit in Leh and make the best out of this coming travel season.
If you have explore Ladakh before hit the comments section and tell us all your travel stories from this incredible destination. Happy travelling!