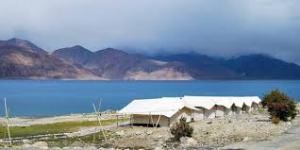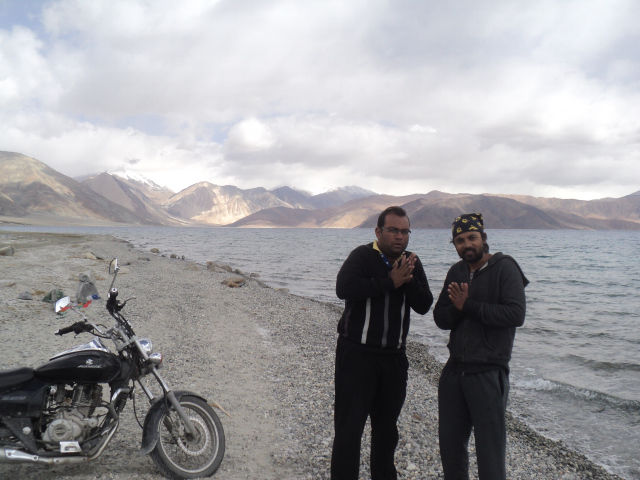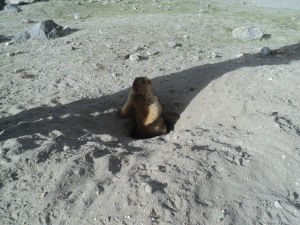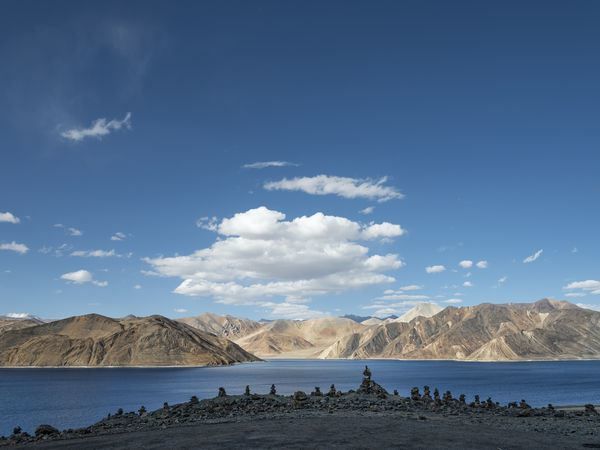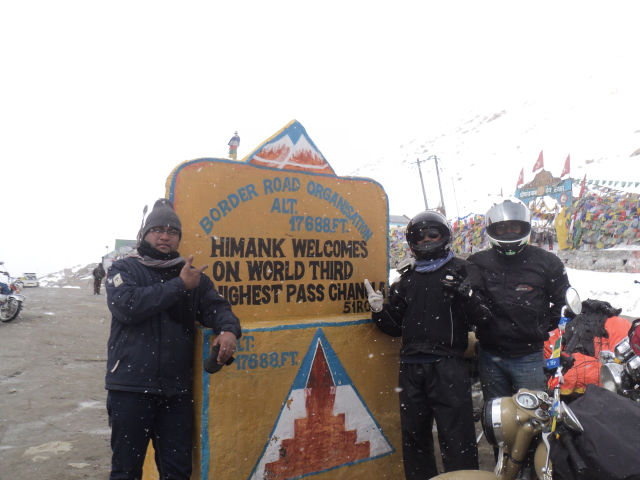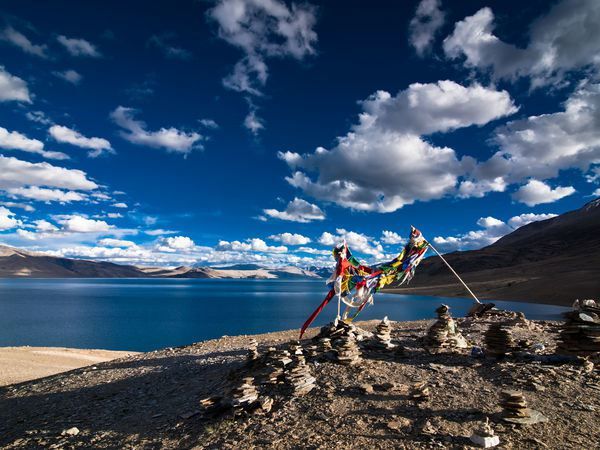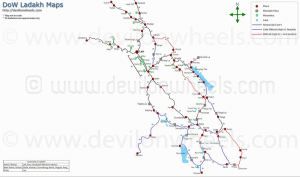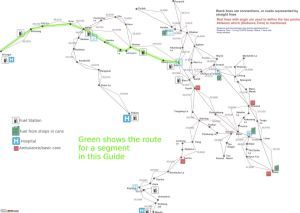 Pangong Lake is World's Highest Salt water lake situated at height of 14270feet. Lake is around 160 km long of which only 1/3 part is in India, rest 2/3 in China. Undoubtedly it is the most beautiful place in the country right now, till over crowding tourism diminish its fragile beauty.It is the place where you can find nature at its best.Lake is so clean that you can see reflection of clouds in water clearly.Because of reflection of clear sky as well, whole reflection of lake comes out as of blue color. Whole surrounding is very colorful, blue lake, white and brown colored mountains. En route to lake, don't forget to see endemic rare species Marmot.You can also see migratory birds Bar headed goose and brahmini ducks around the lake. This place is so beautiful in photographs that you might doubt about it.But when you reach the place it will definitely amaze you by its beauty and tranquility .All I can about this place is that beauty of this place will stay in your thoughts for as long as you live in this world.
Pangong Lake is around 160 kms from Leh. Journey from Leh to Pangong lake is quite rough but quite scenic at the same time. When I reached the lake after 7 hours of tough bike ride, suddenly all pain got vanished with its single view. I visited lake in june 2015 during my journey of 6506 km of bike ride from Pune to ladakh.
Things to do at Pangong lake:
1) Night stay in camps near Pangong Lake, do campfire and barbecue.Homestay option is also available here. But i would recommend camp stay , specially near Pangong lake, it has its own charm.
2) Even though temperature will gonna be very low at pangong lake specially in night and morning, maybe around 0 degree celsius and you don't want to come out of your blanket in camp. You will be amazed by seeing the galaxy picturesque in clear sky.Sky looks near to you at night, you can see sparkling stars very clearly unlike in our polluted metro cities.You even don't want to break your sleep at early morning time but Its worth to see sunrise here.
3) Don't forget to stop some 10 km before pangong lake while coming from Leh. You will witness rare endemic species 'Mormot'. Lives in pot holes, but in daytime they usually come out of their potholes.You will find some sign boards en route stating 'Stop here to see rare endemic species Mormot'.
4) Even if you are not a professional photographer or don't have a high quality camera, just take as many pictures,selfies as you can from your normal camera. This place is so beautiful that even random clicks will look beautiful.Ifyou will come from your own vehicle, park your vehicle near the lake.Definitely you want to capture the pride moment to ride to the highest saltwater lake in the world.Whenever you see your Ladakh trip pictures in future, you will gonna miss Pangong lake most.
5) You might experience snowfall at chang la pass while going pangong lake from Leh. Me and my friend who visited chang la after one month of my visit, we both experienced snowfall there.Even if snowfall will not occur, this is the place where you can find maximum amout of snow and ice.Apart from road, you will find snow as far as your eye could see. Stop there for a while, have a tea or soup at Army cafeteria,click some pics with milestone showing that you are on World's third highest motorable road.
6) You will feel cold out there and you will find nobody there taking a dip in lake.Tourist starts leaving pangong lake after morning sunrise as they have to reach leh before sunset.But before going back to Leh, do take a dip in pangong lake, trust me it will be fun.You will feel cold after a dip, but this coldness is temporary. If your body catches cold easily and your immunity system is weak, then do not try this.you will gonna ruin your remaining journey.
7) Blue water Pangong lake turns into ice sheet in winters. If you love adventurous trekking, then you might wanna come here for a walk on ice or ice skating.
8) A typical traveller to Ladakh notices a lot of miniature stupas at every nook and corner of this trans-Himalayan region. These are not the typical relic stupas that are very well known for their religious significance. Instead, these are the votive stupas that look like a stone pyramid , constructed by the locals to commemorate their visits or to gain spiritual benefits. Locals keep sacred texts and other goods of religious importance like a prayer bowl or a prayer wheel inside these votive stupas as offerings. These votive stupas are found across the entire region of Ladakh.If not then you will definitely find some of these around Pangong lake.Make your own stone pyramid out there and give your offerings to lord Buddha.
How To Reach Pangong Lake:
You can reach Pangong Lake through four routes.I am going to discuss both here.
Start your day early to reach Pangong Lake so that you can reach there early and enjoy the lake till evening. There are couple of attractions en route as well which you can enjoy like enjoying coffee in snowfall at changla pass or spend some time with rare species Marmot.
1) Pangong Lake from Leh via Changla Pass:
From Leh, Pangong lake is around 160 Km and route passes through world's third highest motorable pass 'Changla Pass'.You can cover Thicksey, Hemis and Shey monasteries while going through this route.Best and cheapest way to travel in ladakh is by bike.If you are directly coming leh from flight, then you can hire a motorcycle on rent.Riding a bike on some of the world's toughest roads have its own adventure.If you are not comfortable to ride a motorcycle, then you can hire taxi from leh itself.If you are in group of four or more people than hiring a taxi would be nominal for you.If you are a solo traveller you can consider taxi on sharing basis or you can consider public bus transport, but frequency of buses is very limited.
2) Pangong Lake directly from Nubra Valley via Shyok route
Diskit –>Khalsar (19 KM) –> Agham (31 KM) –> Shyok Village (48 KM) –>Durbuk (18 KM) –> Tangste (9 KMs) –> Lukung (34 KM) –> Spangmik (16 KM) = 175 KM
If you covered Nubra Valley on your day 1, then instead of going back to leh from Nubra Valley, you can directly come to Pangong Lake via shyok route from Nubra valley.But later route is very fragile and roads conditions are very poor. You won't find any help on this route. You can take the same Shyok route if you already covered Pangong Lake in your first day to reach Nubra valley. Try shyok route only when you are well prepared, if some vehicle failure occur on this route then you should be in a position to fix it.Below is the route map of ladakh region showing the distance between important places and also mentioning how much time it will take from one place to another which totally depends on road conditions.Lesser time between two points means roads conditions are good.
3) Pangong Lake directly from Nubra Valley through Wari La
Route goes via mighty Wari La pass, one of the most remotest passes of the Ladakh region and takes about 11-12 Hrs again depending upon number of interim breaks you take. The route is long and rough and hence require you to leave very early from Nubra Valley, so that you reach Pangong Tso (Lukung or Spangmik) before sun goes down. If you are planning via Wari La route then keep confirming from the BRO posts that come by to check the road conditions ahead. It is extremely remote region and you will hardly find any tourist or vehicle going past by you. Hence, in case required, help would be long to find. You need to mention Wari La on your permit form in order to under take this route. The route along with distance between the subsequent places is as follows:
Diskit – Khalsar (19 KMs) – Agham (31 KMs) – Tangyar (11 KMs) – Wari La(28 KMs) – Tathok (25 KMs) – Sakti (4 KMs) – Chang La (34 KMs) – Durbuk (32 KMs) – Tangste (9 KMs) – Lukung (34 KMs) – Spangmik (16 KMs) = 243 KMs
Do not attempt this route in early season because, first it might not be open being low on priority for BRO and second roads are not stabilized in early season. So, being remote again help might be hard to find. You also need to carry spare fuel from Leh to cover about 425 – 475 KMs because many a times the petrol/diesel is not available at Diskit, Nubra Valley petrol pump and you will be covering Leh – Nubra Valley – Wari La – Pangong Tso – Leh without any other petrol pump.
4) Route from Tso Moriri to Pangong Lake
Well you want to do the same in opposite direction, i.e. from Pangong lake to Tso Moriri.There exist a route between Tso Moriri and Pangong Tso as well and in most general cases, you will always be doing it from other way around that is from Pangong Tso to Tso Moriri because you can exit Ladakh from Tso Moriri towards Manali – Leh Highway after visiting Pangong Tso without coming back to Leh and secondly, Tso Moriri is higher than Pangong Tso so as per acclimatization schedule you must stay near Pangong Tso before spending night at Tso Moriri.The route with distance between the subsequent places mentioned below:
Tso Moriri (Korzok) – Sumdo (53 KM) – Mahe (10 KM) – Nyoma (25 KM) –Loma (22 KM) – Tsaga Village (23 KM) – Tsaga La (20 KM) – Chusul (33 KM) – Kakstet (24 KM) – Merak (4 KM) – Man (12 KM) – Spangmik (9 KM) =235 KM
Though highly unlikely but if at all you are doing in this order then you also need to carry spare fuel from Leh or Karu to cover about 600 – 700 KM because you will be covering Leh -Tso Moriri – Nyoma – Loma – Pangong Tso – Leh without any other petrol pump.
Well normal route to reach Pangong lake is from leh only. Other routes (from 2 to 4) are routes comes under places which are very less traveled. Hence you will find less people on route hence less help.Paths are pretty fragile, so you need to be careful regarding the same.Travel through these routes only with properpreparation.You should know your vehicle and able to fix it, if any failure happens.
Food Options At Pangong Lake
Well in terms of food options, Pangong Lake is no exception. You can find basically five items for tourist which you can find in Ladakh region.
Aloo Paratha
Dal Rice, either dal makhni or rajma
Bread Omlet
Maggi
Momos
Vegetation and wildlife near the lake:
Due to the saltiness in the water of the lake, there is very less micro-vegetation. There are no fish or other aquatic life in the lake, except for some small crustaceans. However, numerous ducks and gulls over and on the lake surface can be spotted in plenty. There are some species of scrub and perennial herbs that grow in the marshes around the lake.
The lake serves as an important breeding ground for a variety of birds including a number of migratory birds. During summer, the Bar-headed goose and Brahmini ducks are commonly spotted around this region. A number of species of wildlife including the kiang and the Marmot can also be seen here.
Conclusion
It is a great place to visit and I am sure if you visit Ladakh, this one surely is not the place you would like to exclude from your plan. I hope the above information will be useful for your upcoming Leh – Ladakh trip.
Feel free to post your queries in comments.For more Ladakh experience you should visit my travelogue on my Leh Ladakh Road trip on my bike journey of 6505 Kms
There are other spectacular places to visit in leh ladakh
I would love to hear your comments and would be glad to assist anyone who is planning to explore ladakh.
This trip was first published in the travel blog Think Beyond.
Frequent searches leading to this page:-
things to do in pangong lake, places to visit near pangong lake, pangong lake tourism, pangong tso lake