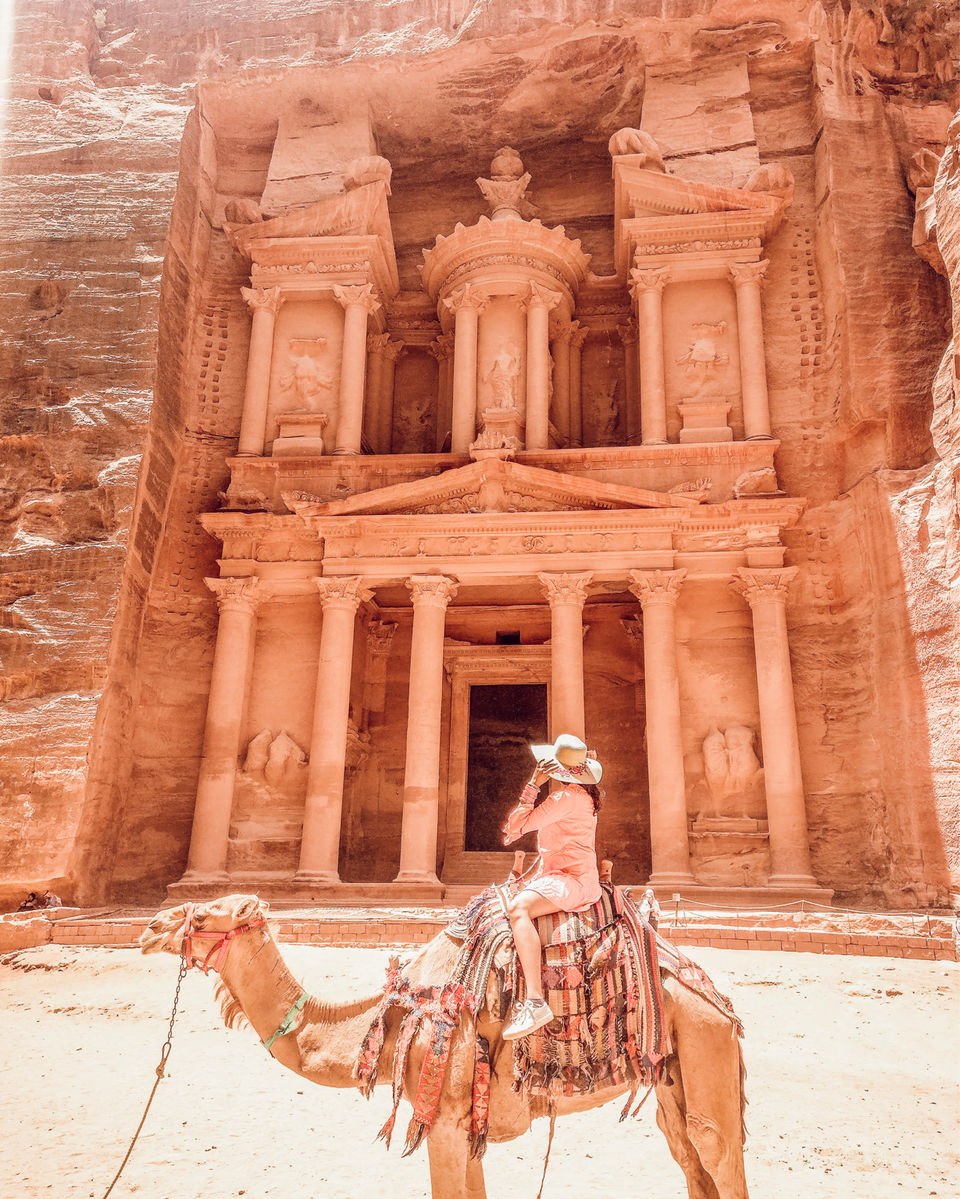 Route of the road trip :
Amman - Day Trip to Jerash - Day Trip to Umm Qais - Petra - Wadi Rum - Aqaba - Dead Sea - Mount Nebo - Amman
Day 1 : Explore Amman city
Accomodation : Ibiza Hotel, Amman
Citadel - Built on highest hill of Amman, Citadel offers panoramic views of the city. Most striking sights in Citadel are Temple of Hercules and the Ummayad Palace.
Roman Amphitheatre - This is magnificent 6000 seat, 2nd century Roman theatre.
This has been restored in an impressive manner and concerts are sometimes still carried on here in summer.
New Amman has quite happening night life with cute little restaurants with Patio which are open till late at night , also some night clubs.
Day 2 : Amman - Jerash - Ajloun - Amman(130 - 150 kms)
Accommodation: Ibiza Hotel, Amman
What to See :
Leave early morning for Jerash (takes about 40 minutes ) These ruins are so well preserved and magnificent. It has many incredible and important sites like temple of Artemis, Hadrian's Arch, Hippodrome etc. Don't forget to carry sunblock, shades, hat & water.
After Jerash one can head to Ajloun Castle, a beautiful straight out of fairytale castle, on a hilltop. It's on the way to Umm Qais. Also, there is a small cafe right in front of the castle where you can have a tea or a coffee and enjoy the views.
????Umm Quais lies on the border of Jordan, Israel, Syria & Palestine. These ruins though less preserved than Jerash has enchanting views over the sea of Galilee & Golan Heights. According to Bible this is the site where Jesus cast demons from men to pigs.
Then come back to Amman at night.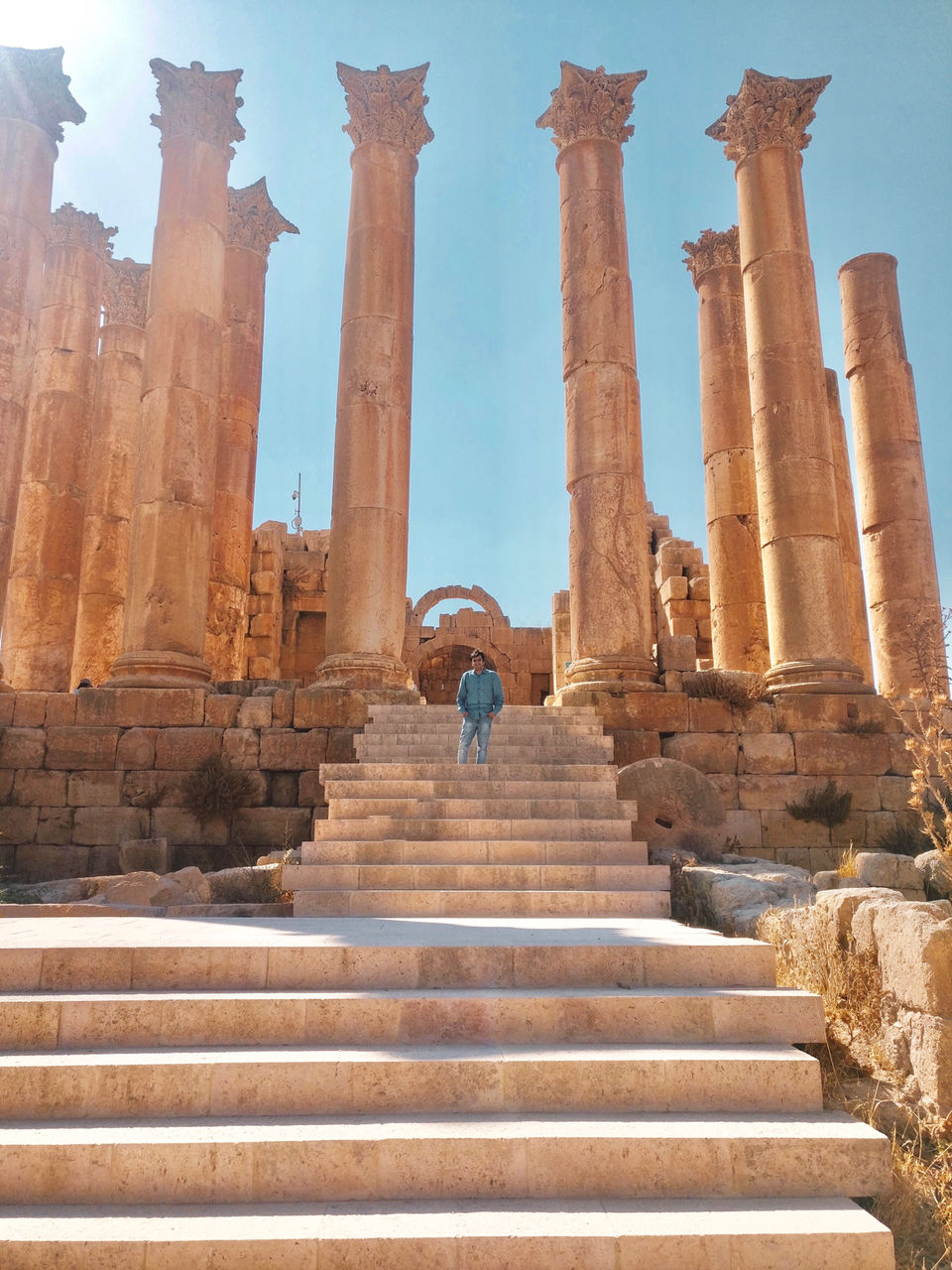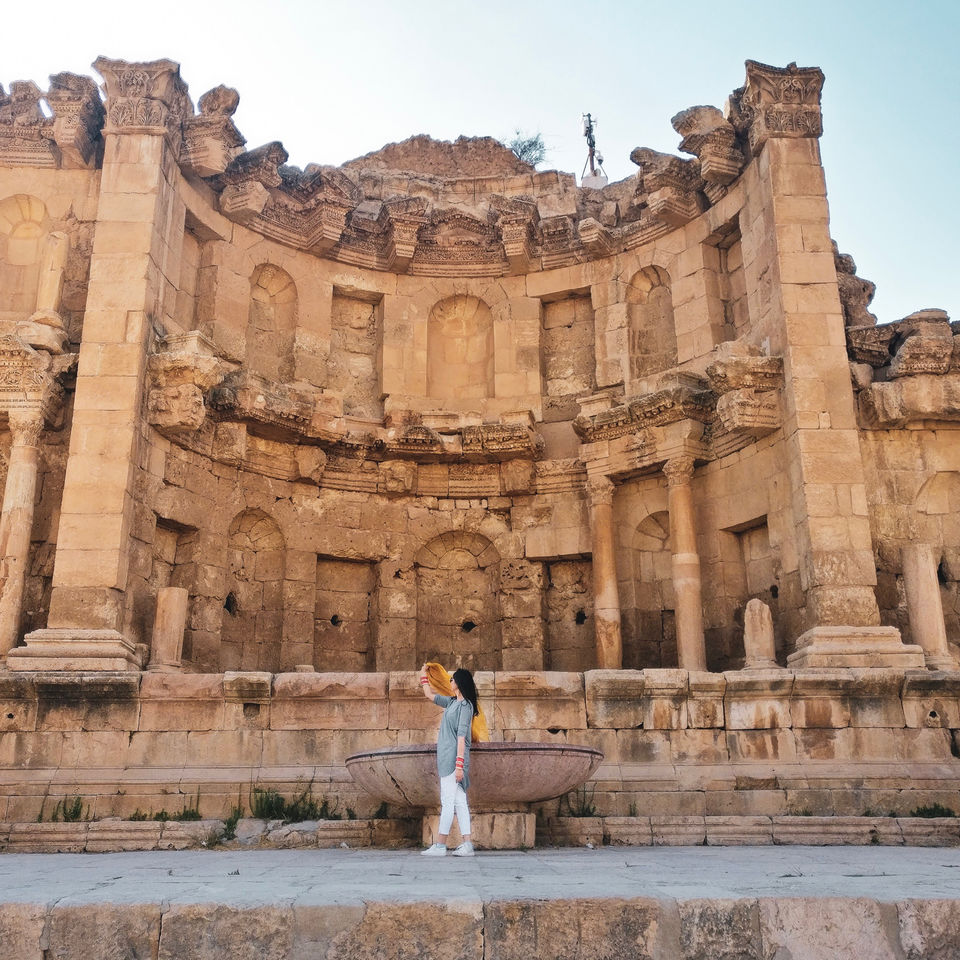 Day 3 : Amman - Madaba - Petra (250 kms)
Accomodation : Candles hotel, Petra
What to See :
There are two ways to drive to Petra( Kings Highway - very scenic or Desert highway - fast but boring). You can choose anyone, but we did Kings highway for the entire route.
What to See :
Madaba city , known for its Byzantine era Mosiac. Most famous of these is a map of middle east on the floor of St. George church. You can stop for an hour in the city for lunch and sight seeing.
Petra by Night
At a comfortable pace, one should be able to reach Petra late in the evening & can head for " Petra by Night" show. There is a lot to see in Petra and requires atleat two visits, during day and night. Petra by Night, which is a candle night visit to treasury at Petra happens on Monday, Wednesday and Thursday. It starts at 8:30 pm and is for approximately 2 hours. It is by far the most beautiful thing that I have witnessed in my life.
Petra & Monastery
Next morning, hike for sunrise views in Petra. The hike is for 2 kms from entrance gate upto Treasury but if you don't want to walk , there are horse carts available. After a brief photo session at Tresury one can hike further to Monastery for better and panoramic views.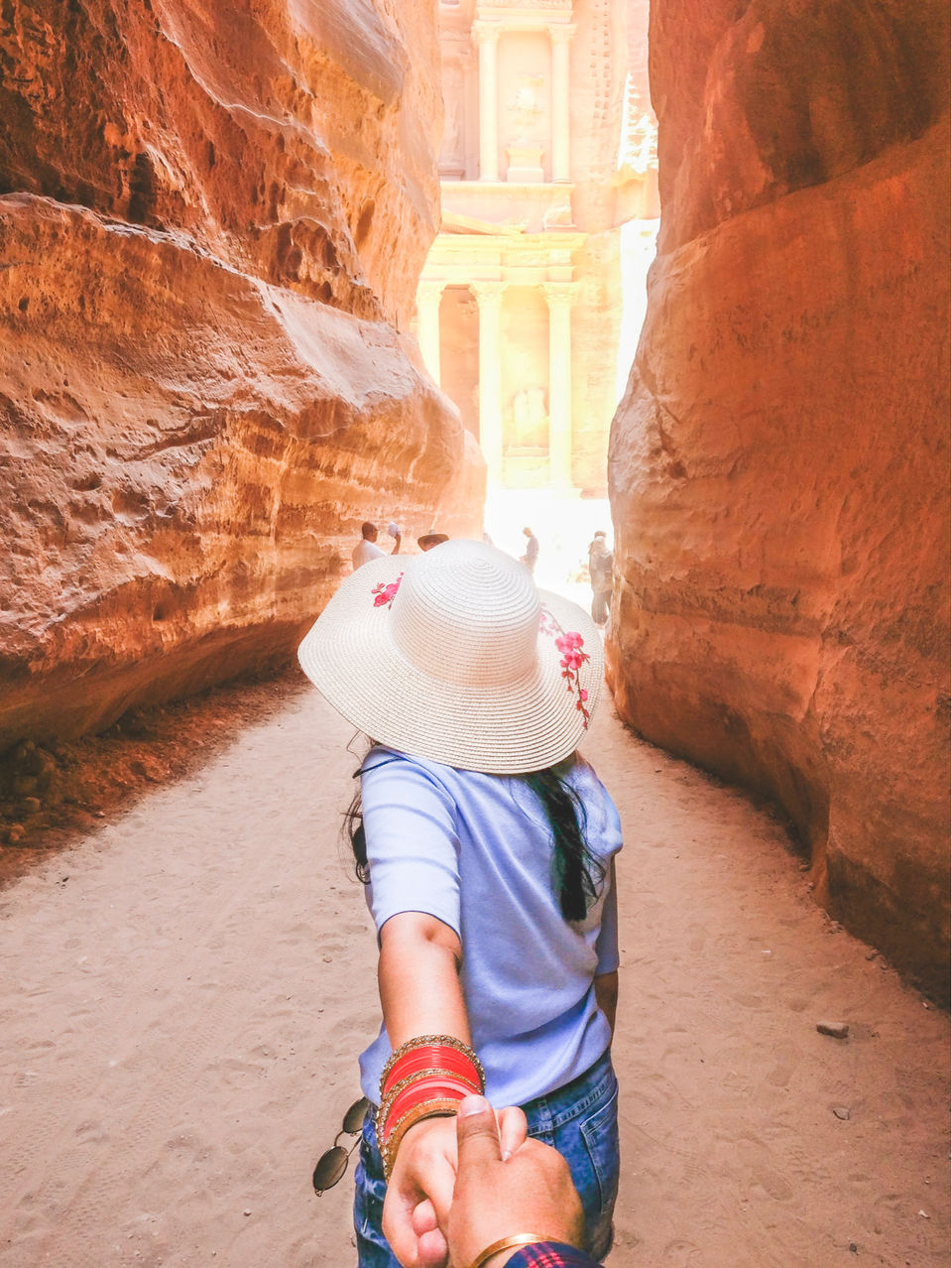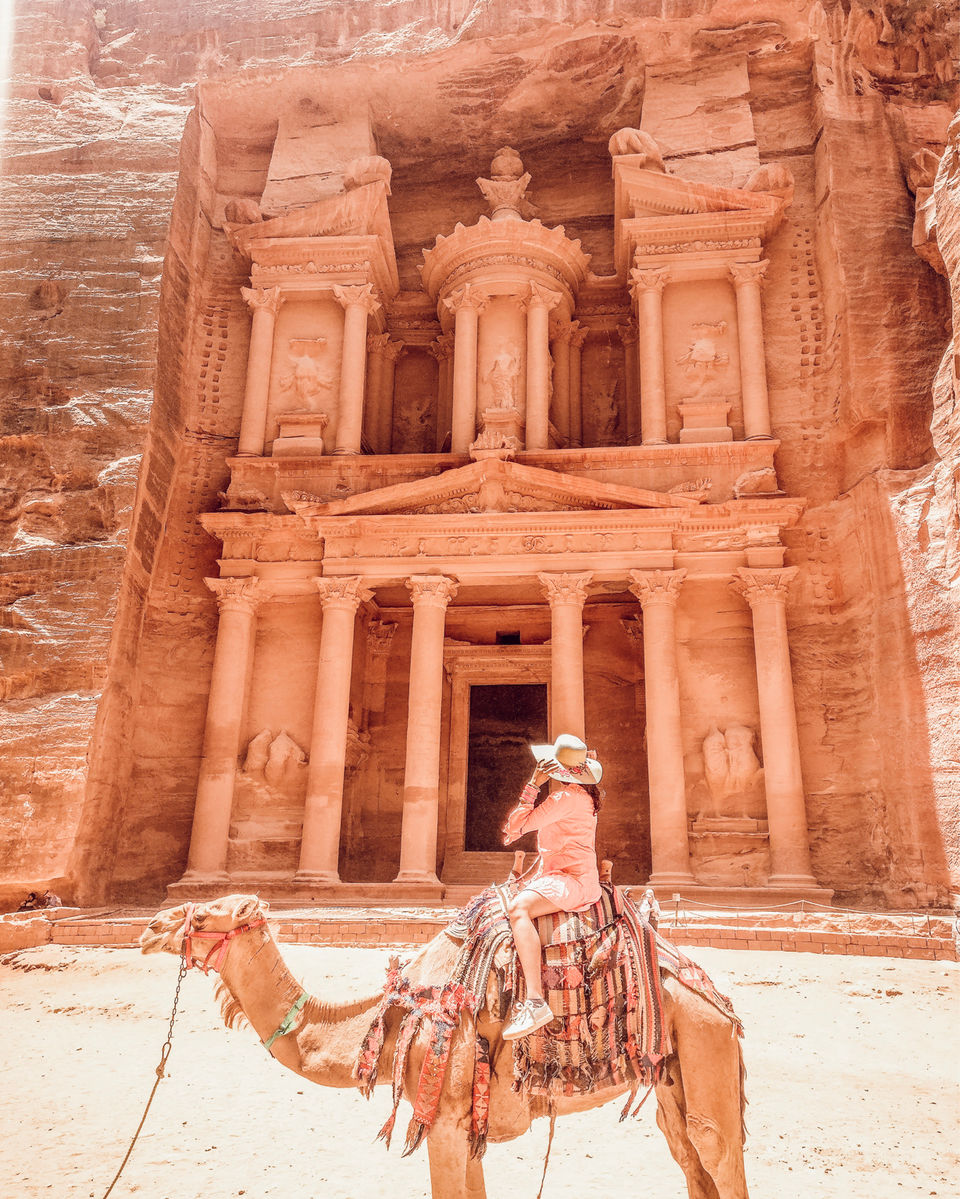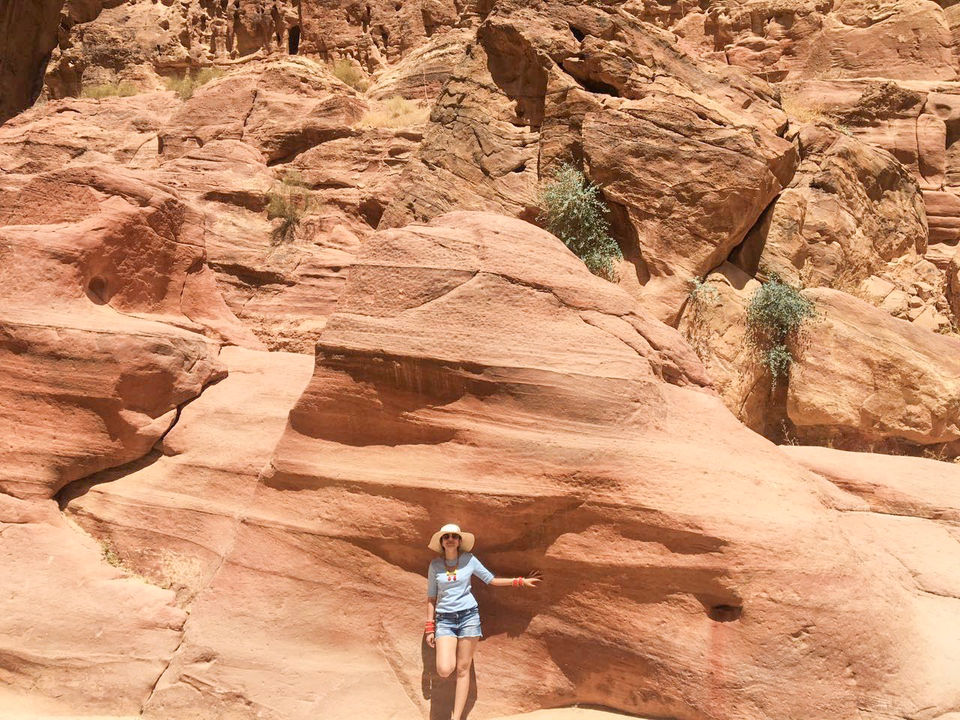 Day 4 : Petra - Wadi Rum (110 Km)
Accommodation: Hasan Zawaideh camp, Wadi Rum
What to see :
Bedouin camping & Desert safari
Leave for Wadi Rum post lunch. It takes around 1.5 hours approximately via desert Highway. Wadi Rum, also known as valley of the Moon, is one of the UNESCO's world heritage site. If camping under the stars is in your bucketlist, this is the place for you. Also this is the place where many movies have been shot like Prometheus, Lawrence of Arabia, Krishh 3, Red Planet, The Frankincense Trail, May in the summer. It is believed to give an appearance of extra terrestrial planet or Martian life.
One can enjoy a comfortable stay in camps with basic needs or a luxurious bubble which can give you authentic Bedouin experience. Venture for Desert Safari ( managed by the camp) to view the most romantic sunset in the desert and the other one in the morning to have sunrise views.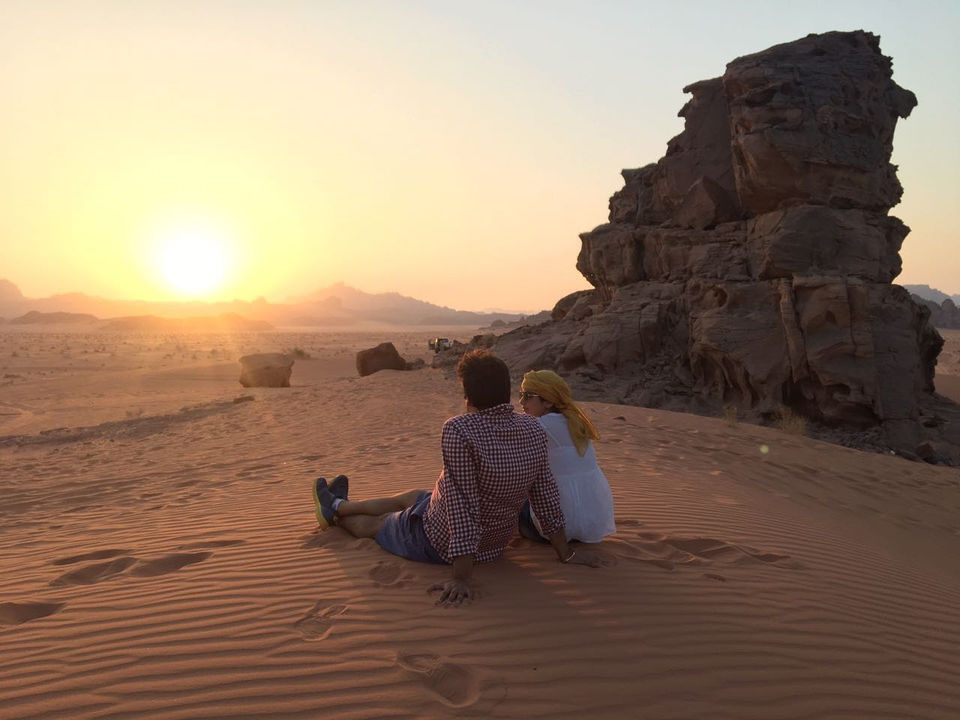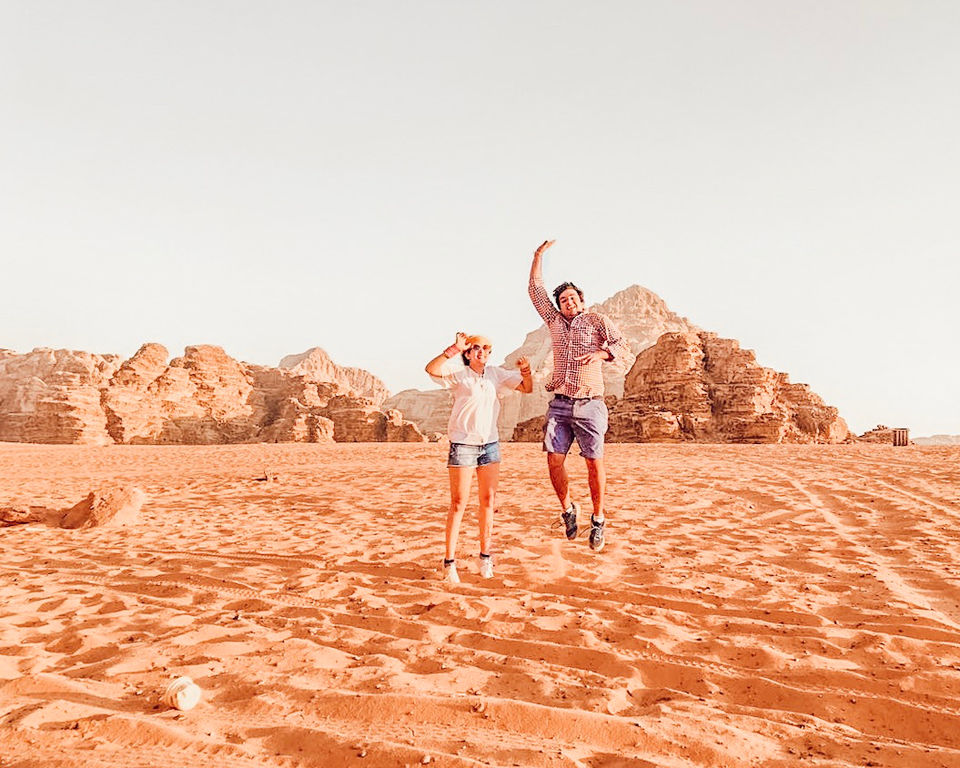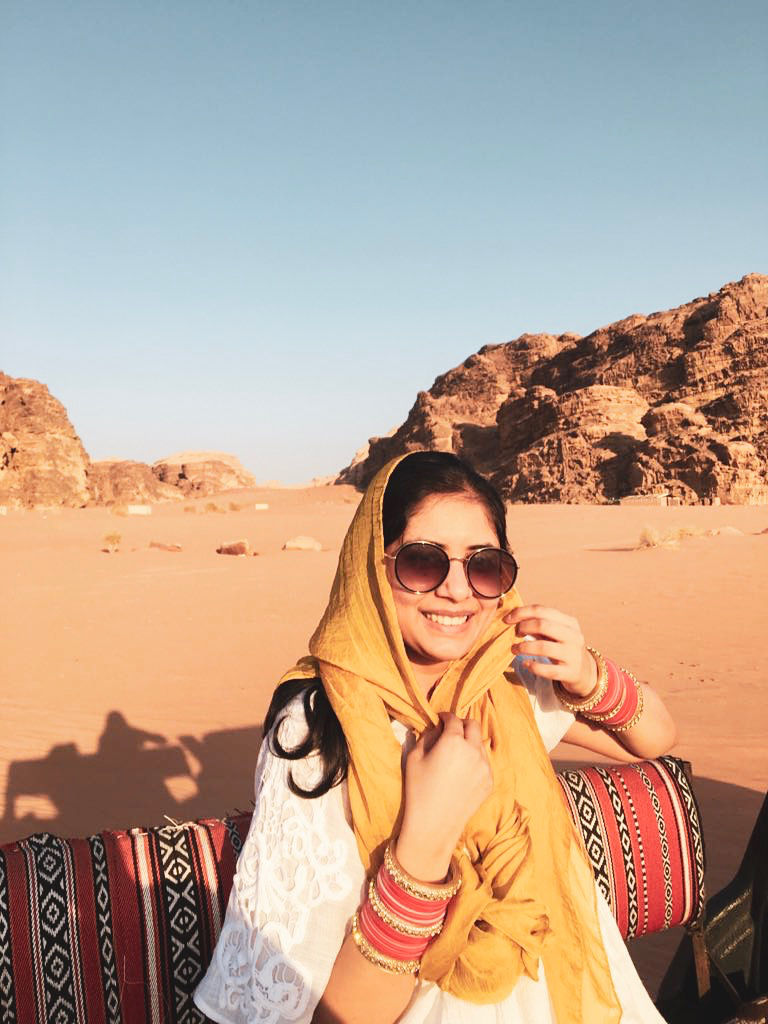 Day 5 : Wadi Rum - Aqaba (70 Kms)
Accomodation : DoubleTree by Hilton Hotel Aqaba
What to see : Red Sea
Aqaba is famous for Red Sea and its underwater adventure activities like snorkeling and diving. We were too tired to go for any of these activities and hence chose to stay indoors and enjoy by the pool.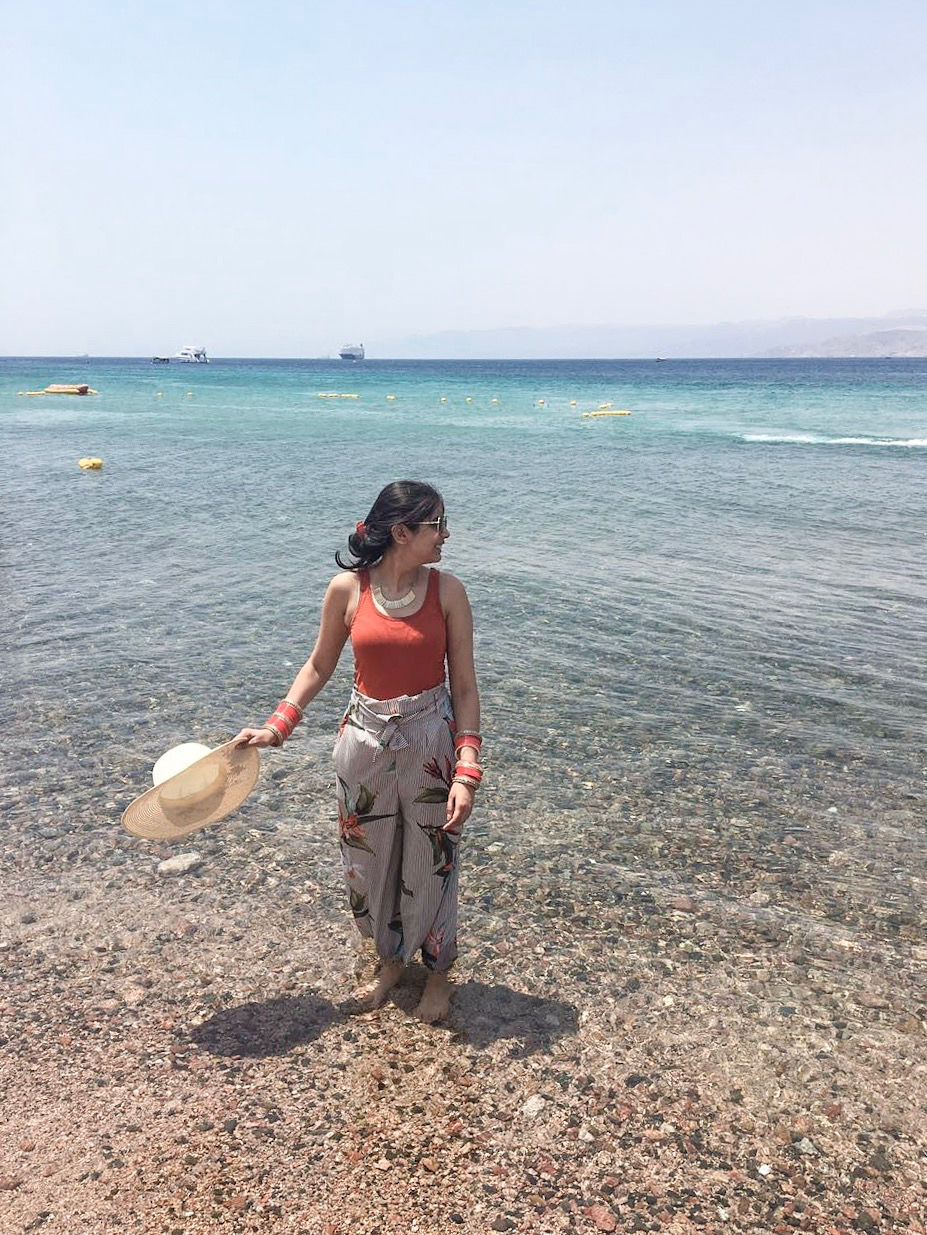 Day 6 : Aqaba - Dead Sea (230 Km)
Accomodation : Ramada, Dead sea
What to See : Dead Sea
We took the Dead Sea Highway which takes around 4 hours to reach Dead Sea. The best way to visit Dead Sea is to stay at one of the luxury resorts at north eastern end of the sea. We stayed at Ramada. Here you can enjoy bobbing in dead sea, a spa treatment, watch the sunset across the water and toast to the rising night lights of Jerusalem. Alternately one can do a day trip from Amman or Madaba. One other way is to get day pass to one of the luxury resorts and access their beach.
Don't forget to buy the Dead Sea Salt bath products and mud packs.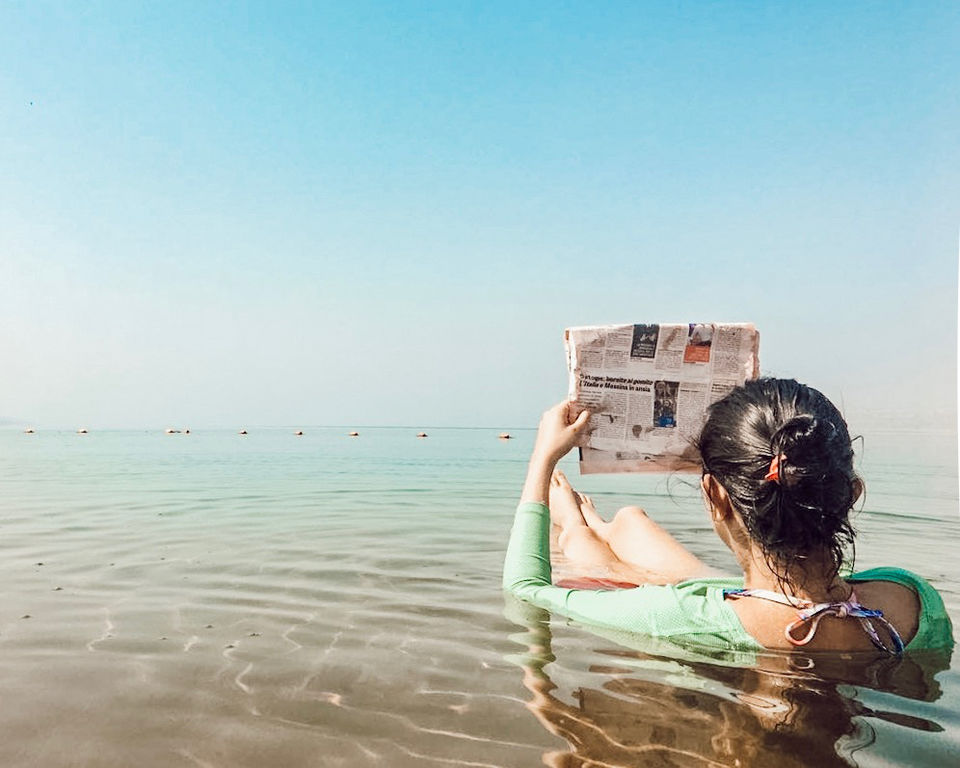 Day 7: Dead Sea - Mount Nebo - Old Amman (110 Km)
Accomodation : Art Downtown Hotel
What to See :
Mount Nebo
Baptism site of Jesus Christ (guided tour available)
Rainbow Street
We checked out from our hotel in Dead Sea post our breakfast for Mount Nebo which is around 70 Kms. Mount Nebo, as mentioned in Hebrew Bible is the place where Moses is believed to see the promised land and where he was buried when he died.It is approximately 2330 ft above sea level and provides spectacular panoramic views of the Holy Land.
There are couple of restaurants at the hill top where you can have a snack break.
The Baptism site of Jesus Christ is also a UNESCO world heritage site and is the place where John the Baptist, baptised Jesus Christ in Jordan River. The vibe of the place is so serene and you can see baptisms taking place on both sides of the river I.e., Israel side and Jordan side.
Then we left for Old Amman and reached around 5 pm.
There are a lot of small cozy boutique hotels in Old Amman. Old Amman is heaven for food lovers - Al quds, Hashem, habibeh, fakhr el din, shams el balad to name a few. You can stroll the colourful and full of hustle & bustle Rainbow street. It is also shopper's paradise. You can definitely buy some nice souvenirs to take back with you from here.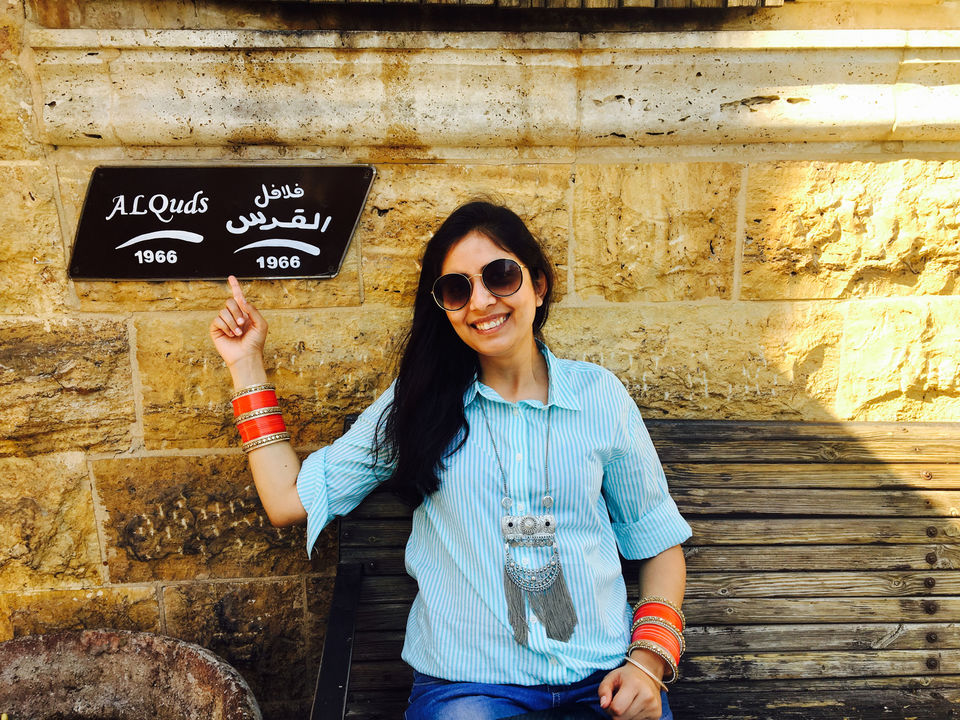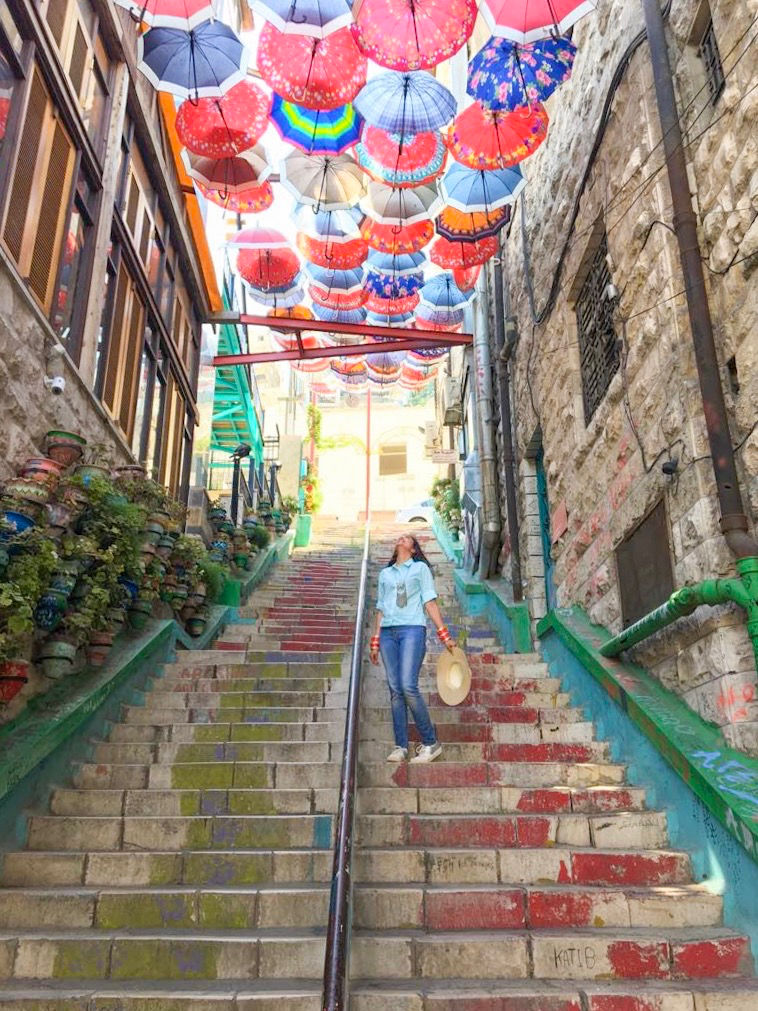 Day 8 : Old Amman to Airport (40 Km)
At noon we left for Queen Alia International Airport. The car rental service provides you a drop till Airport