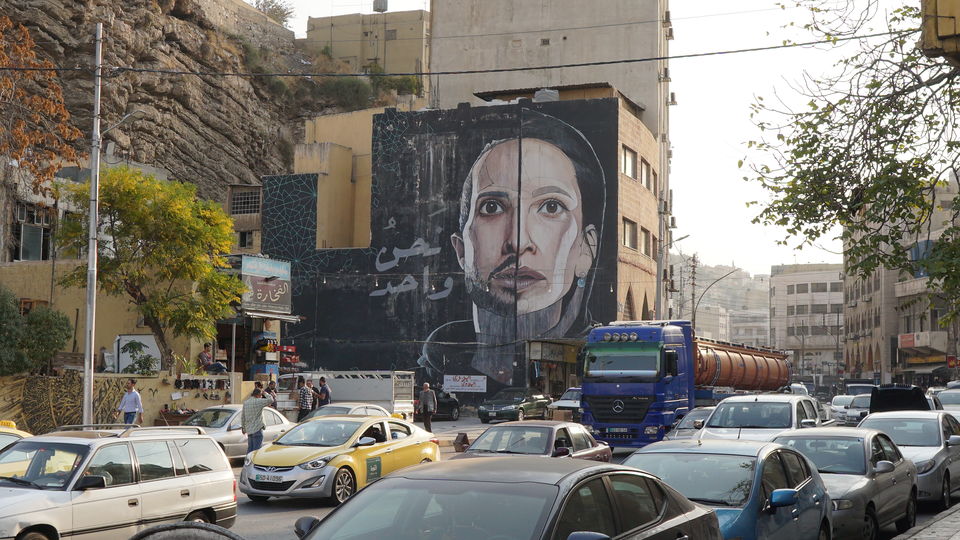 This part 1 of my trip covers my 6 days in Jordan. Checkout the sections for detailed information.
Plan:
In 2019 after my first solo trip to UK, i decided to visit one of the 7 world wonder(visited Great Pyramids in 2018) in November. Out of the blue, Petra puzzled me and attracted to visit.Instead of visiting a single country, i planned to include 1 more to it. Turkey hot air balloon ride was in my bucketlist for a long time. So planned 6 days in Jordan with 4 days in Amman and 2 day in Petra clubbed with 6 days in Turkey with 4 days in Istanbul and 2 days in Cappadocia and started working on planning an itinerary collecting information from YouTube vlogs, Wiki-travel, Personal blogs, Lonely planet guides, TripAdvisor forums and queries from active Facebook groups.
Visa:
For Jordan, Visa can be utilized by buying Jordan Pass. It is basically a pass for majority of the attractions in Jordan including single and consecutive 2-3 day entry to Petra. If a traveler stays more than 3 nights, the Visa fees will be waived using it. Jordan Pass can be bought from official website https://www.jordanpass.jo/. I bought the 2 day consecutive visit pass for 75 JD online. The pass will be emailed to the registered Email. Take a printout. Some attraction entry guards may demand Pass in Paper form.
Flights:
I booked Air Arabia with a 2 hour layover at Kuwait for 17000 INR one way 2 months from start date. It is advised to book the same airlines if you are planning a round trip. Sometimes Airport officials will not grant ticket if the tickets are bought in different airlines for Jordan trip. As i was travelling to Turkey, they allowed and they showed a notification record pointing 'Different airlines in a round trip will not be accepted'.
Accommodations:
Being a solo traveler, always preferred Hostels over Hotels as they are cheap, vibrant and provide comfortable accommodations. We can also find new friends from different parts of the world and share trip ideas and suggestions.
From Booking.com, Selected 3 Hostel for Amman Downtown stay based on Budget and facilities,
1. Jordan Tower Hotel, 2. Nomads Hostel, 3. Arab Tower Hotel 4. Amman Pasha Hotel at Al-Hashemi Street
and selected Jordan Tower Hotel. Manager Jehad provided day tours at reasonable rates which will be listed in attraction section.
From Booking.com, Selected best of 3 Hostel for Petra Stay based on Budget and facilities,
1. Rafiki Hostel, 2. Valentine Inn, 3. Rocky Mountain Hotel 4. Petra Palace Hostel
should have selected Petra Palace Hostel.All deals were filled, hence booked Rafiki Hostel which is 20 minutes walk from Petra Visitor Center.
Make sure you book your stay near to Petra Visitor Center.
Currency/Forex:
Jordanian Dinar is the currency used in Jordan. It is one of the most expensive in Arab nation. 1 JD is roughly equal to 100 INR or 1.4 USD.
On arrival at Queen Alia International Airport, NEVER ever use Global Exchange to exchange your currency, They charge higher processing fee and provide the lower rates from existing market rates. Try Arab Bank for Forex and exchange very little amount required to reach your hotel. In Amman Downtown, make use of Arab Bank ATM as they charge comparatively lower transaction charges for withdrawal. Money exchange services can be found in Khalil As-Saoud Street and Quraysh Street as they provide exact market rate in a reasonable way. So exchanged most of my USD in one of the exchange shops.
SIM Card:
Zain and Umniah are the popular telecom operators in Jordan providing customized internet and international calling for tourists. Locals prefer Zain over Umniah.
Airport has both network stalls near arrival area. SIM Card rates are same even in downtown. You can get a SIM card by choosing the below plans,
Zain store provided, (Nov 2019)
Short Duration Traveler : 18.50 JD ($26) = 15 GB - Unlimited calls to Zain - 1000 min other networks - 50 minutes international calls and valid for 30 days.
Long Duration Traveler : 29.25 JD ($41) = 50 GB - Unlimited calls to Zain - 1000 min other networks - 50 minutes international calls and valid for 30 days.
Umniah Store provided, (Nov 2019)
Tourist 10 days plan: 10.88 JD ($15) = 10+10 GB - Local calling and International calling for 15 minutes each with validity of 10 days.
Tourist one-month plan: 16.12 JD($22) = 18+22 GB -1750 minutes of Local calling and 350 minutes of International calling with validity of 30 days.
For 6 days, I opted for Tourist 10 days plan from Umniah. It is a very good deal for short travels.
Food and Restaurant Recommendations:
Some famous Jordanian cuisines are Falafel, Mountabel,Fatteh Hummus,Mansaf,Labneh,Shawarma, Kofta Bi Tahini, Tabbouleh, Manakish and Makluba.
Some of the recommended restaurants for dining include the World renowned Hashem Restaurant for Falafel and Fatteh Hummus,
Al Quds Falafel for Falafels, Shams El Balad Café and Sufra Restaurant for traditional cuisines.
Desserts like varieties of Kunefe and Baklava are must in Habibah Sweets( original one near Bekdash). Legendary Syrian Ice Cream at Bekdash,Amman. Sugarcane juice in Downtown, King Faisal Square and Nargile(water pipe) at zajal cafe. Jordan is famous for their Mint Tea and Yemeni Coffee, do not miss it.
Transport: Amman Downtown and local travels
You can get Airport transfer taxi from your Hotel at reasonable rate. For cheapest way to reach Amman Downtown is to opt for Airport Shuttle Sariyah Express(Yellow mini Bus). Use the link, http://sariyahexpress.com/en/content/airport-express for planning your arrival time. These Shuttle buses are available every 20-30 minutes from Arrival area. Ticket costs about 3.33 JD which can be bought at the kiosk stall. The route for this Bus service starts from QAIA airport to the North Bus Station (Tabarbour), passing through the 4th, 5th, 6th and 7th Circles en route. You can get down at any point close to your hotel. The easiest way to reach Amman Downtown from Last stop Tarbarbour is by using Uber which costs 3-4 JD. NEVER get into yellow cabs, they are epitome of rip offs. For local travels, use Uber as best mode of transportation. If your Arrival time is not suitable, you can opt for Hotel Transfer taxi or Uber.
As major attractions in Amman are close to Amman Downtown, prefer walking. Sometimes traffic, bad weather can delay your plans if you opt of Taxi.
Transport: Inter City transfers Amman to Petra,vice Versa,.
The cheapest way to travel between the cities is by using JETT Bus services. They are cheap[Amman to Petra for 11 JD] and comfortable bus services if time is not a big concern. Taxi transfer from Amman to Petra will easily costs 85-100 JD one way. For more JETT Bus station in Amman is in Abdali. You need Uber to reach if planned to use them. JETT Bus station is near to Petra visitor center in Wadi Musa. For more information and planning use the link, https://www.jett.com.jo/en/schedule. Also reserve the seat a few days before your travel date availability. Most of the time it will be sold out if you plan to book on the date of travel. The Bus has only 45 seats and most will be already reserved when a group opts to reserve with JETT Bus office directly.
The reservation system is neat, has online payment and you will get a confirmation which can be showed to Driver. Use the link, https://www.jett.com.jo/en to make reserve. Make sure you have a Local calling number while entering the contact details.You can also ask your Hotel manager to book JETT Bus tickets in advance for hassle-free journey.
I didn't use JETT Bus, I preferred King's Highway tour provided by my Hotel for 30 JD. This day tour starts from Amman at 8 AM covering major places along the King's Highway.
On my return back to Amman, I missed reserving JETT Bus as i was not aware of pre-reservations, Usually there are normal drivers who provide Taxi services without permissions who does these return trips for cheap rates, more like pool services. I paid 30 JD, Driver dropped me at my preferred destination in Amman. You can bargain and go even low for the 3 hour taxi travel. NEVER try the taxi at Petra visitor center, they may cost you 85-100 JD for the same service. So plan JETT Bus in advance.
Attractions:
https://www.jordanpass.jo/contents/Jordan_Attractions.aspx
Amman:
King Abdullah Mosque,
Jordan Museum[5 JD entry]
Amman Citadel Complex [Jordan Archeological Museum,Temple of Hercules,Ummayad Palace and Amman Citadel]
Abu Darwish Mosque
Wild Jordan Center
Rainbow Street
Roman Theatre and Museum of Popular Tradition
Madaba:
Madaba Map
Mount Nebo [2 JD Entry]
Dead Sea [20 JD Entry]
Madaba Archelogical Museum
Greek Orthodox Basilica of Saint George
King's Highway:
Umm Ar-Rasas
Wadi Mujib
Kerak Castle
Jafaar Mosque
Showbak Castle
Petra:
Petra visitor center
Petra Theatre
Siq Al Barid Temple
Royal and Palace Tombs
Great Temple
Temple of Dushares
Byzantine Church
Lion Triclinium
Ad Deir
Al Kutbha Trail
Petra Petra By Night
Itinerary:
Day-0: After reaching Hotel, I was informed that they offer free walking tour from 3 PM to 6 PM covering major spots in Amman Downtown. It was managed by Ibrahim, He walked us[Jane and her dad peter from Hotel] to Old Market, New Market, Traditional clothing shops,liquor shops,Gold Shops,Hashem Restaurant,ATMs, showed at Entrances of attractions in Amman Downtown, took us to Habibah sweets and bought us Kunefe, Sugarcane juice at Downtown, exotic falafels from Brohi and Shareef restaurant, zajal cafe, rainbow street. Ended the day with Dinner at Hashem. Paid 25 JD for Next day Madaba-Dead sea tour.
Day-1: Started the day at 8 after breakfast with (Jane,her dad Peter and Alex) in a Mitsubhishi Lancer with Driver Jamil and headed Jericho followed by Dead Sea, paid 20 JD, entered the resort, spent 2 hours in Dead sea.
Followed by Mount Nebo[Where Moses was offered promise land], After Lunch at Madaba, reached Greek Orthodox Basilica of Saint George, Madaba Map and Museum by 5 and ended the day with Dinner at Al-quds.
Day-2: Planned for Amman Downtown attractions by myself, started with Roman Theatre with Popular Tradition Museum, hiked up to Amman Citadel complex and spent 2 hours exploring entire complex.
Back to Hotel by 1:30 after lunch at nearby Indian restaurant, went to Jordan Museum.Paid 5 JD Entrance fee and saw the world famous dead sea scrolls and other ancient pieces. Bought few souvenirs in the downtown and ended the day having dinner at Brohi and Shareef, followed by Sugarcane juice. Paid 30 JD
Day-3:Started the day at 8 after breakfast with (Victoria,her boyfriend and Sean Stanton) with driver Murad and headed to Um Ar-Rassas, Mujib Viva, Karak Castle, Jafaar Mosque, Dana Viva, Shobak Castle and reached Wadi Musa by 5 PM. Checked in to Rafiki Hostel. Stayed in Hostel, climate is freezing 4 degree. Met world traveller Hostel Mate Jeff from Canada/US, discussed about travel plans and goals etc.
Day-4: Started at 5:30 AM (picking up breakfast box from hostel lobby) to reach Petra Visitor center at 6:10 AM to avoid crowd, Showed the Jordan pass and got the 2-day entry pass. Paid additional 17 JD for Petra by Night(Mon,Wed,Thur) the following day(Monday). Start with Al-Siq all the way to Treasury, followed by Nabatean Theatre, Royal Tombs on the main trail, further exploring Great temples, Temple of Dushares,Lion Triclinium and ending the main trail at 2 PM at Al-Dier Monastry followed by a viewpoint. Exhausted totally and returned back to Hostel having food at Reem Beladi restaurant.
Day-5: Started at 8 AM, Did Al-Kubtah Trail in Petra to reach the highest viewpoint to check out Treasury and did High Palace of Sacrifice trail. Exhausted as usual. Returned to Hostel by 5. Started at 6:45 PM to enjoy the magical Petra by Night. Soul satisfied. Having dinner at Reem Beladi returned Hostel.
Day-6: Started at 11AM, visited Petra Museum and at 4 PM, took a shared taxi service for 25 JD to reach QAIA for flying off to Istanbul next day.
Missed Places:
Jerash:Oval Plaza, Arch of Hadrian, Archelogical site of Jerash, Temple of Zeus and Southern Square
Aqaba: Snorkelling in Aqaba beaches.
Wadi Rum visitor centre, Desert castles and other missed Jordan pass places.
Jordan Tower Hotel provided various day tours covering major attractions in North and Eastern Jordan. Early morning buses are available from Wadi Musa bus stop for Wadi Rum. Book a tour if planning group travel to check out entire Wadi Rum. It is advised to book a night stay at Wadi Rum and go to Aqaba accordingly.
Souvenirs:
Bought few keychains, Fridge Magnets and Show cases piece of Petra Treasury at a shop in Amman Downtown. Follow me in IG: kishoreonfire for more travel stories.
Visual time :)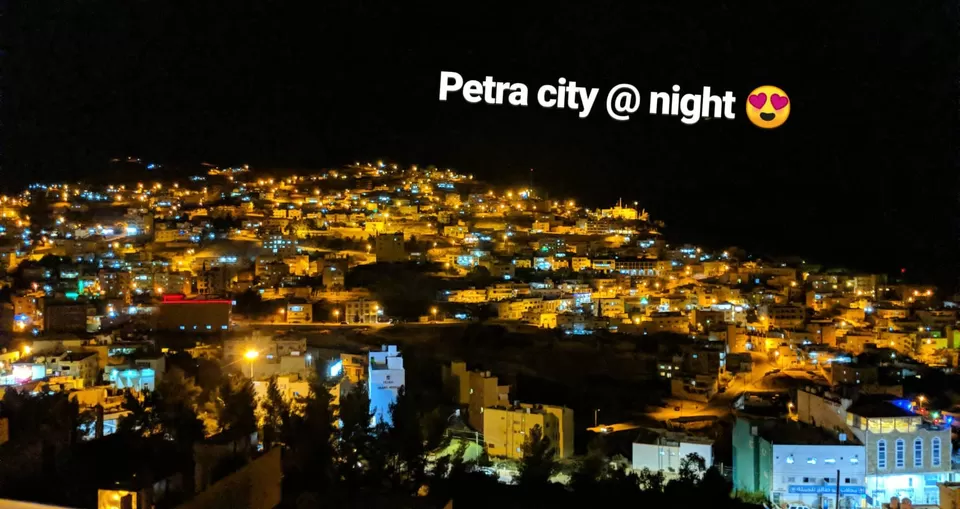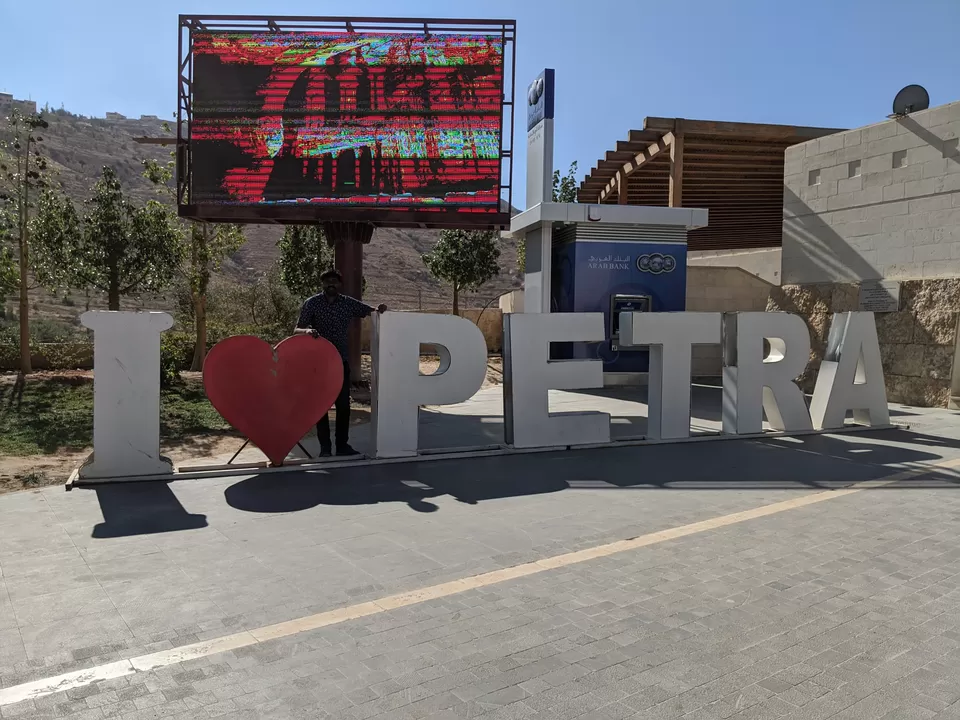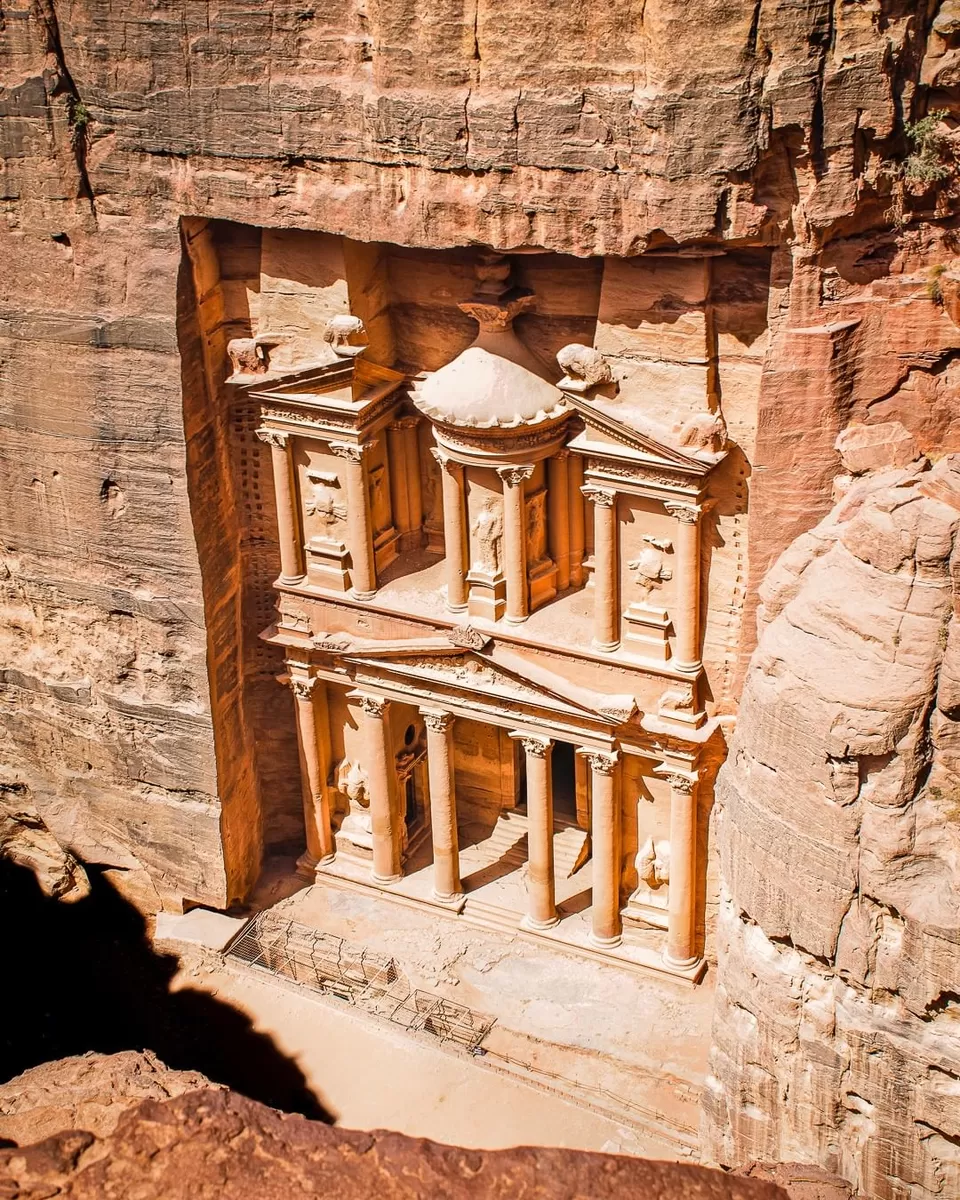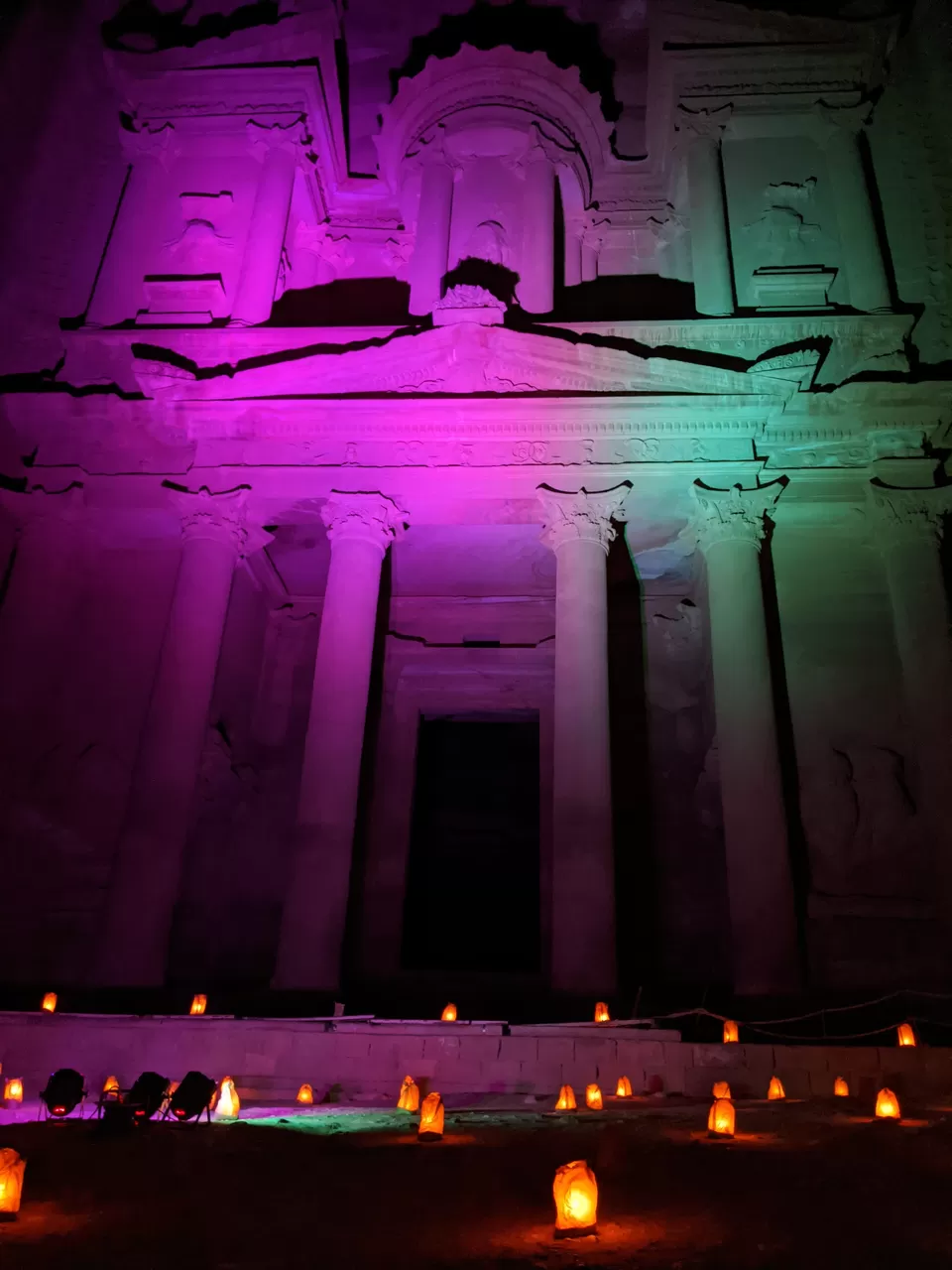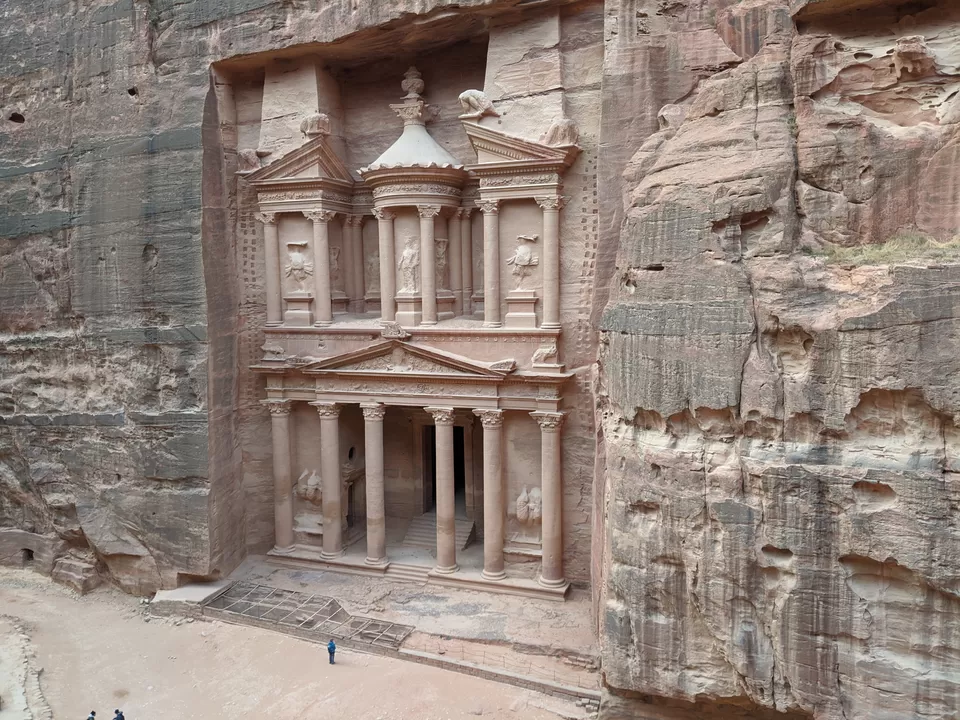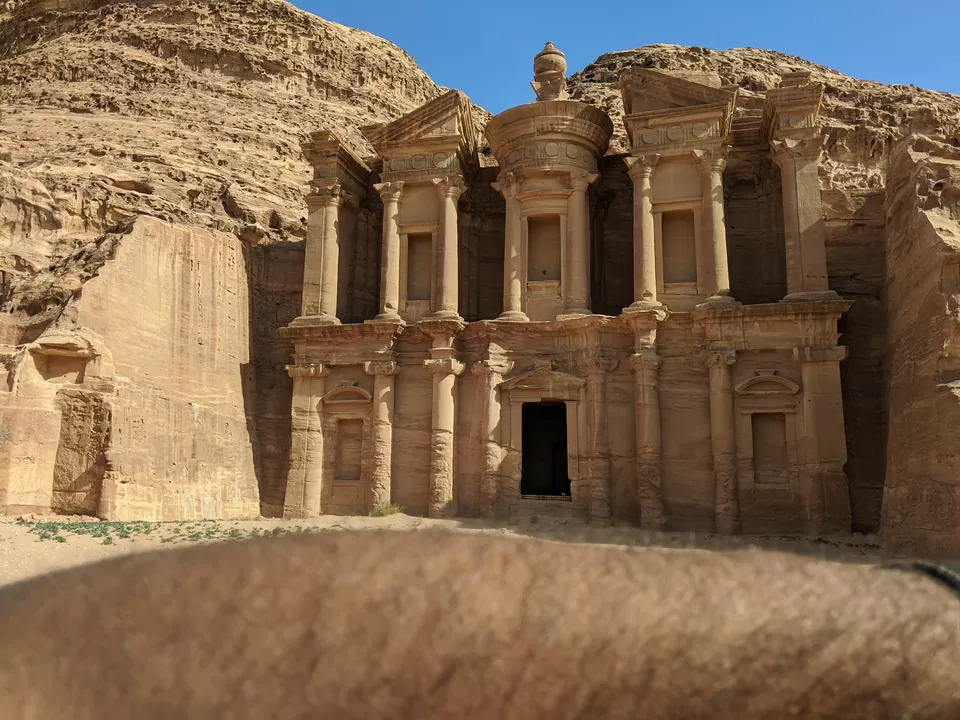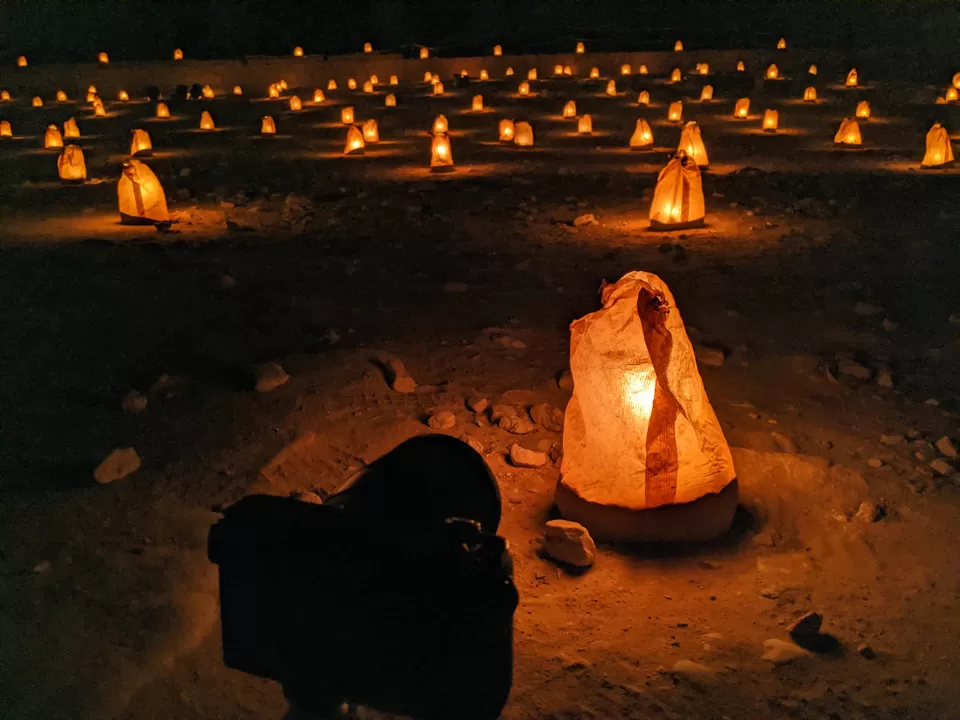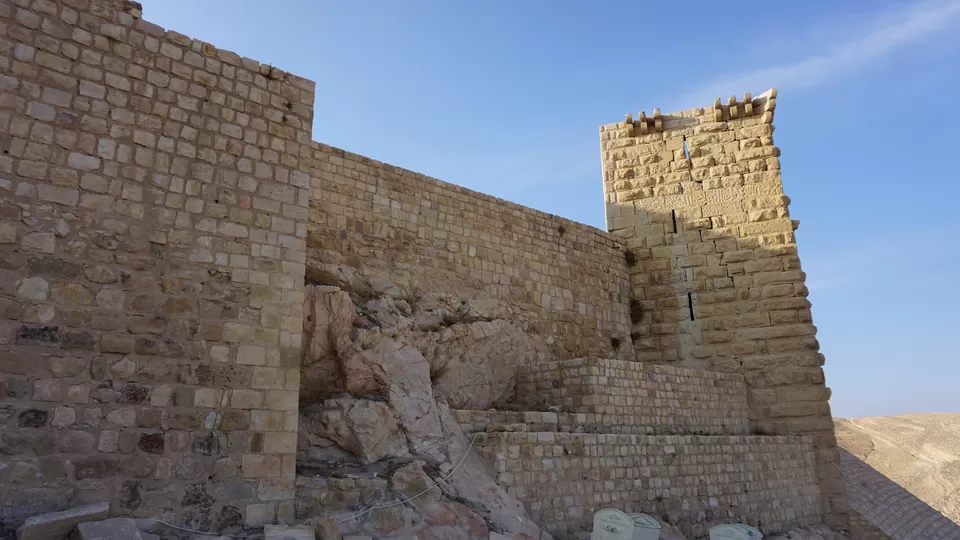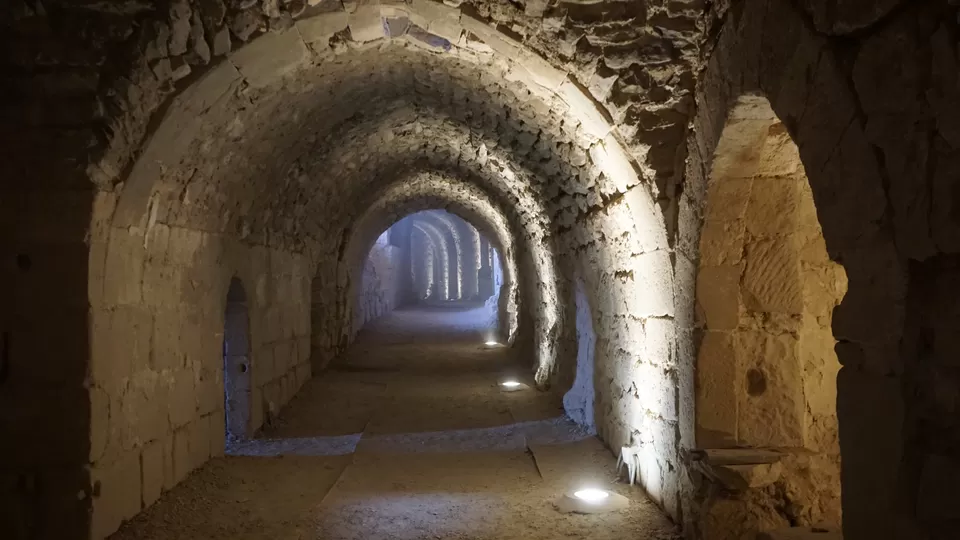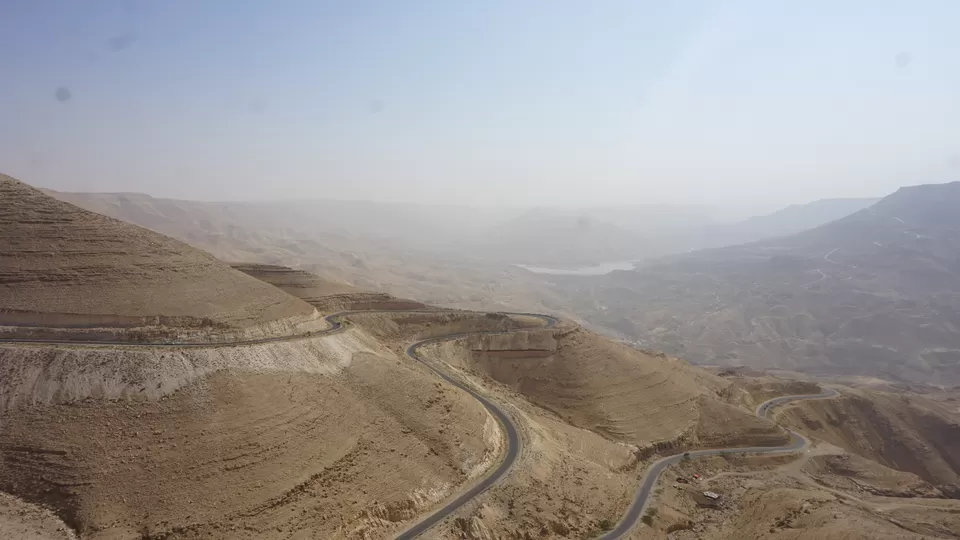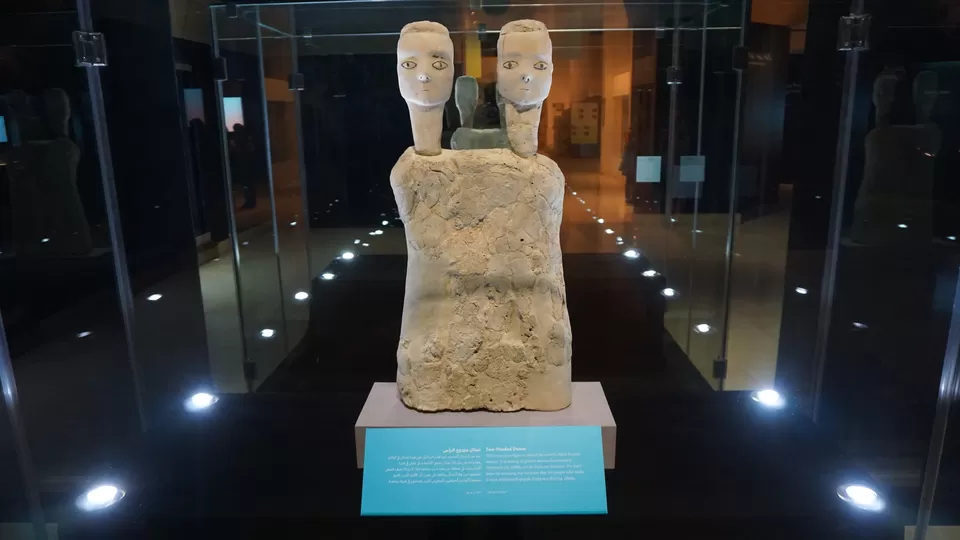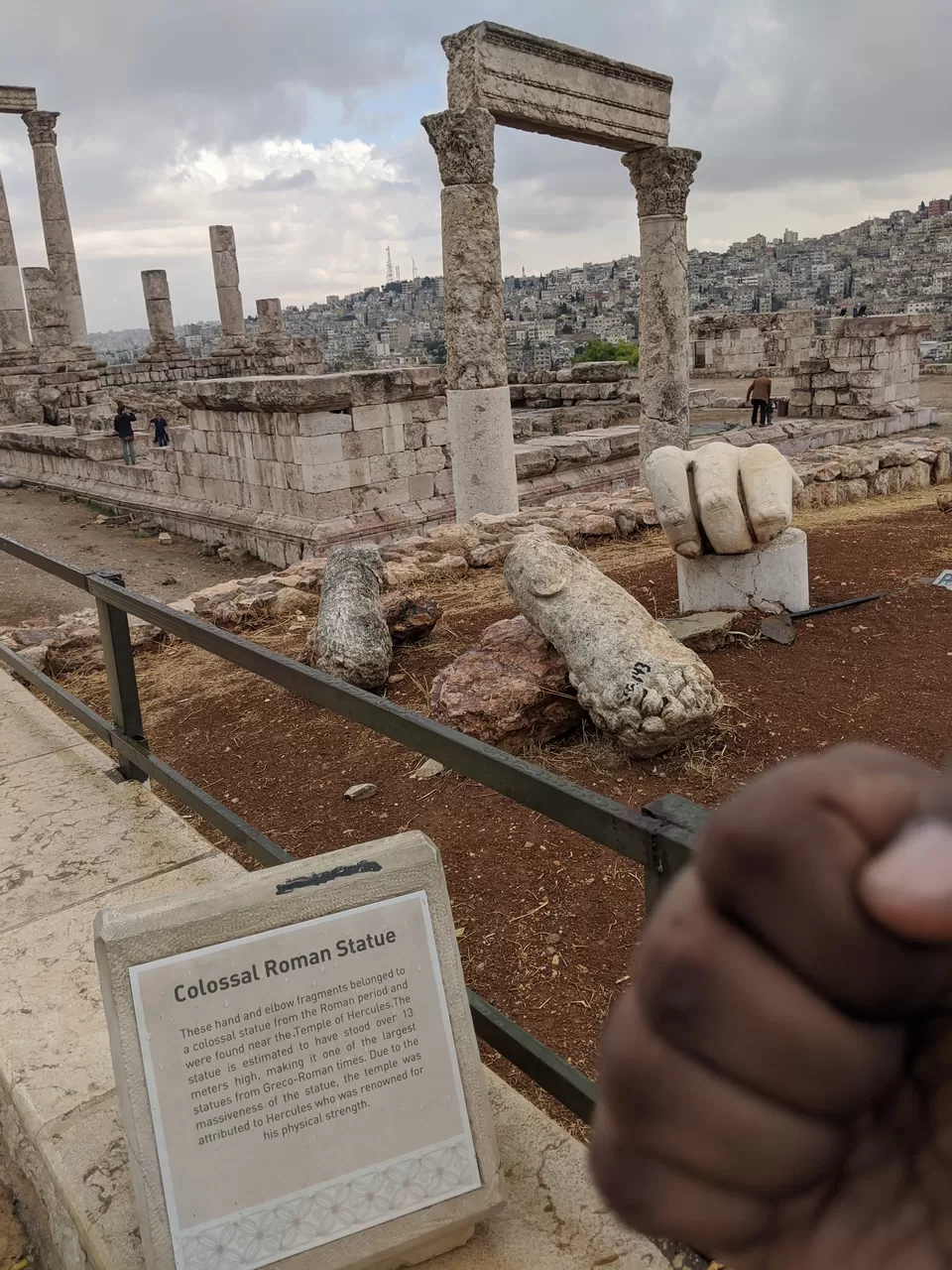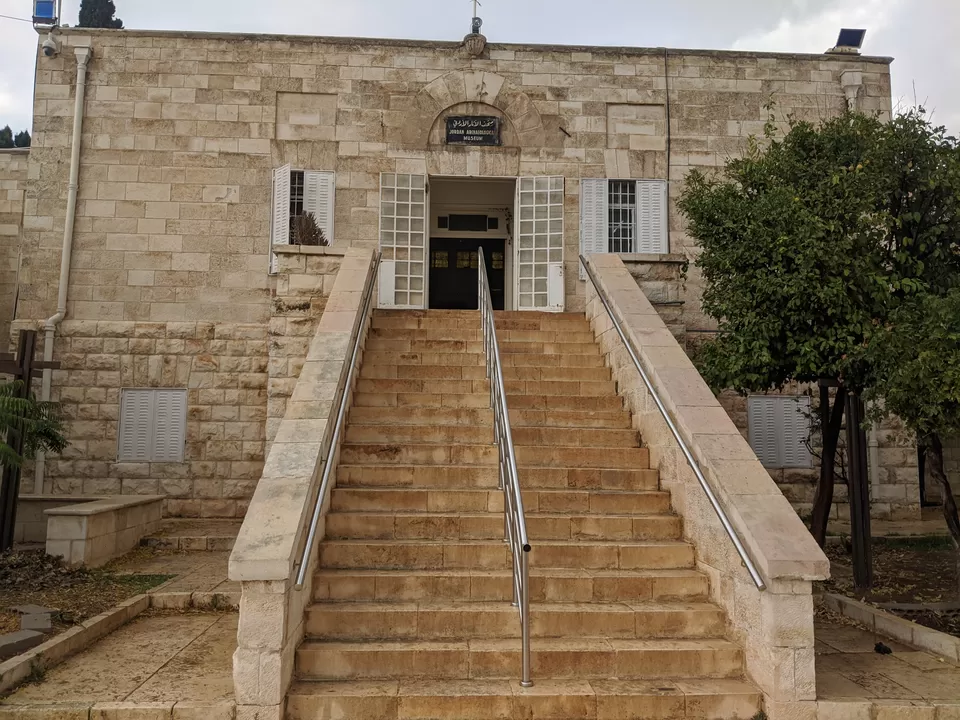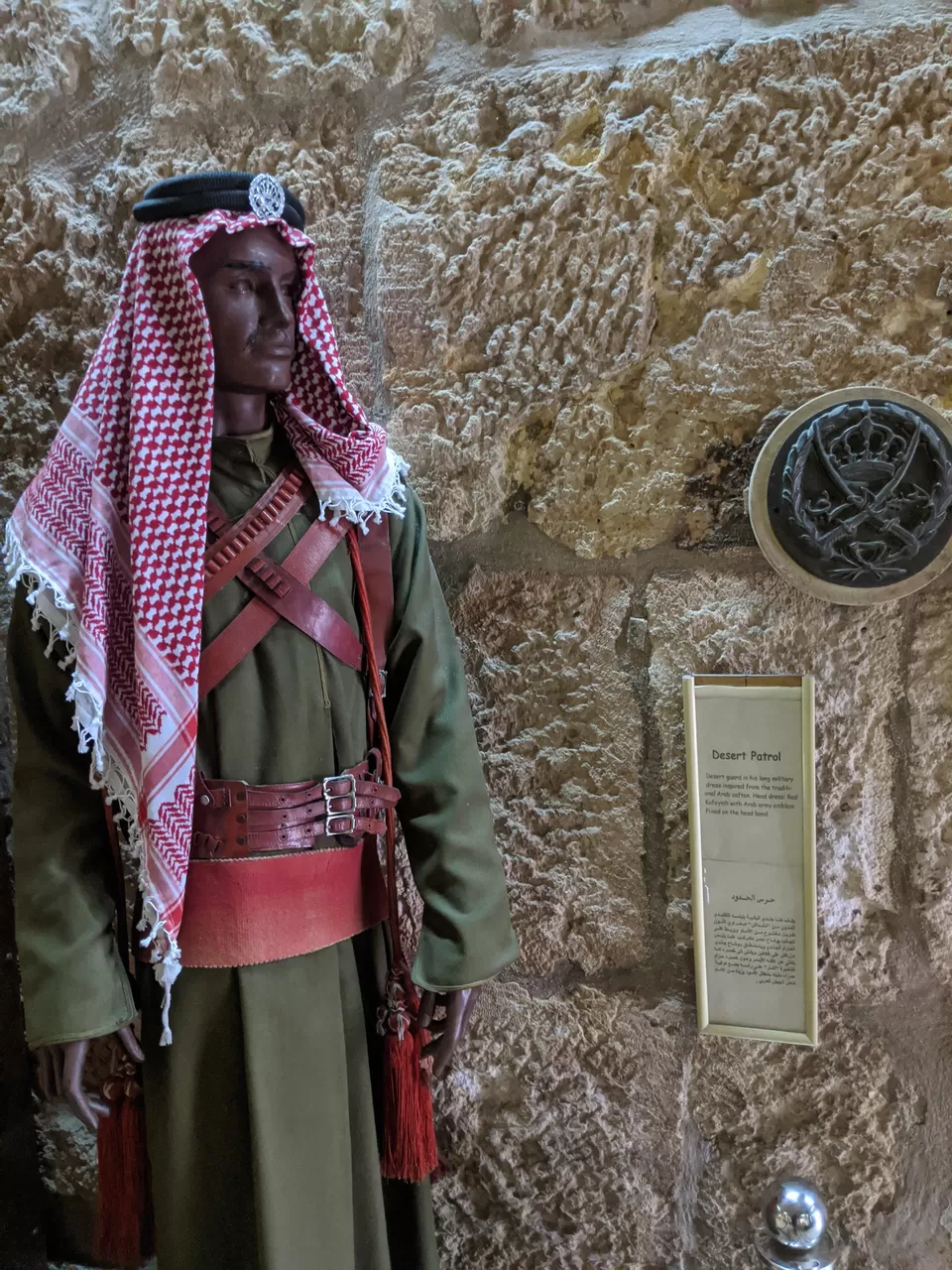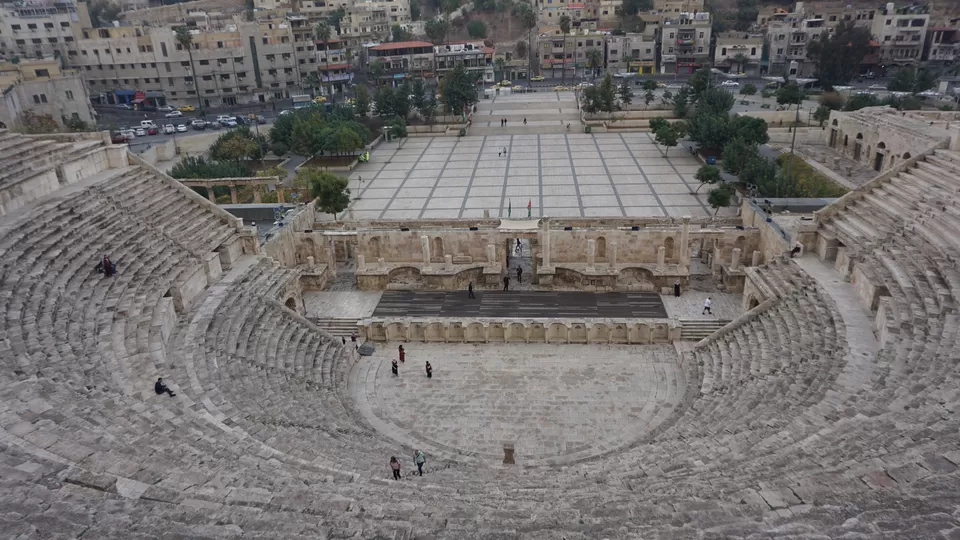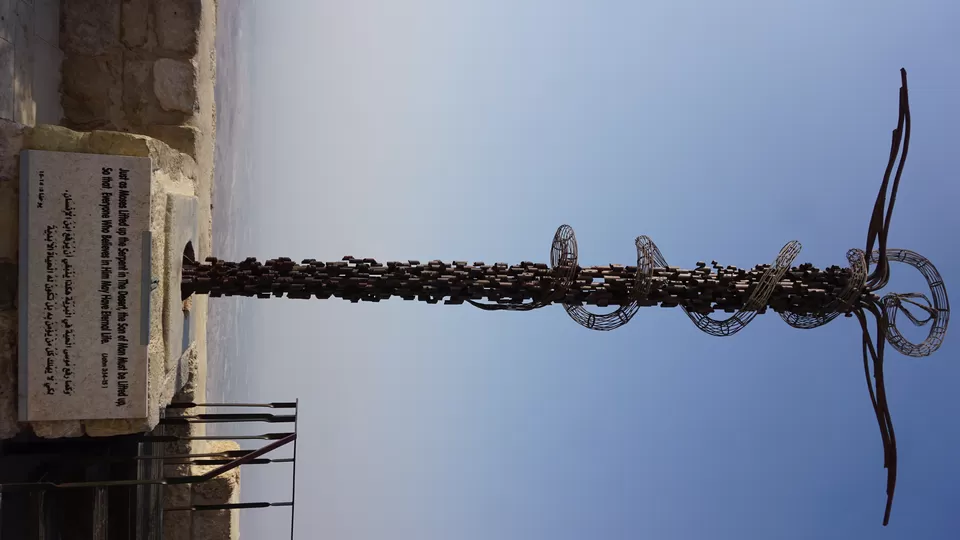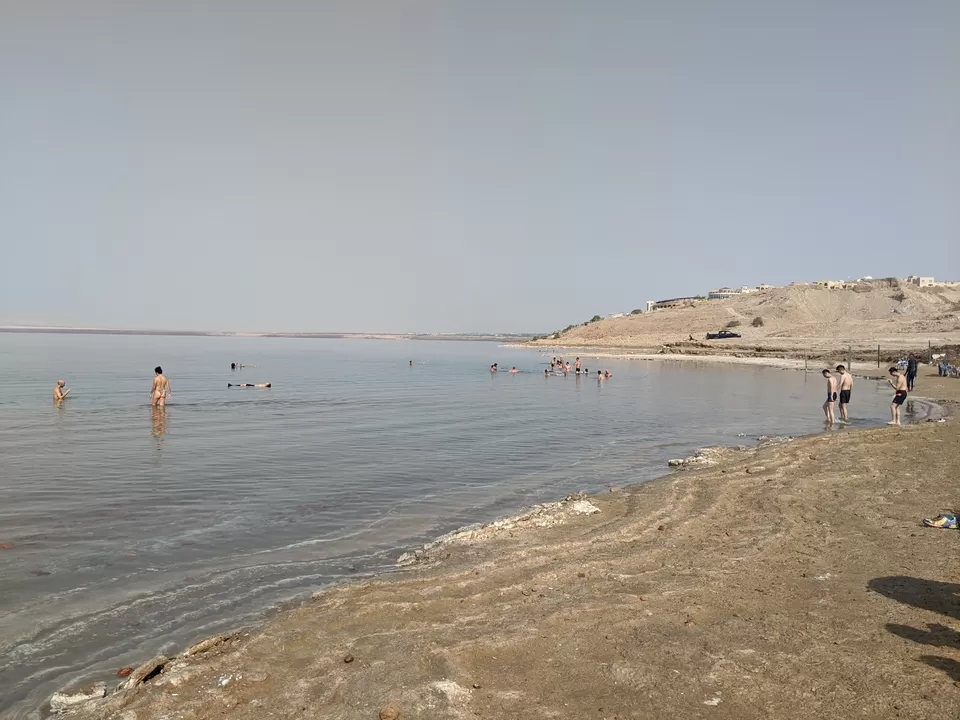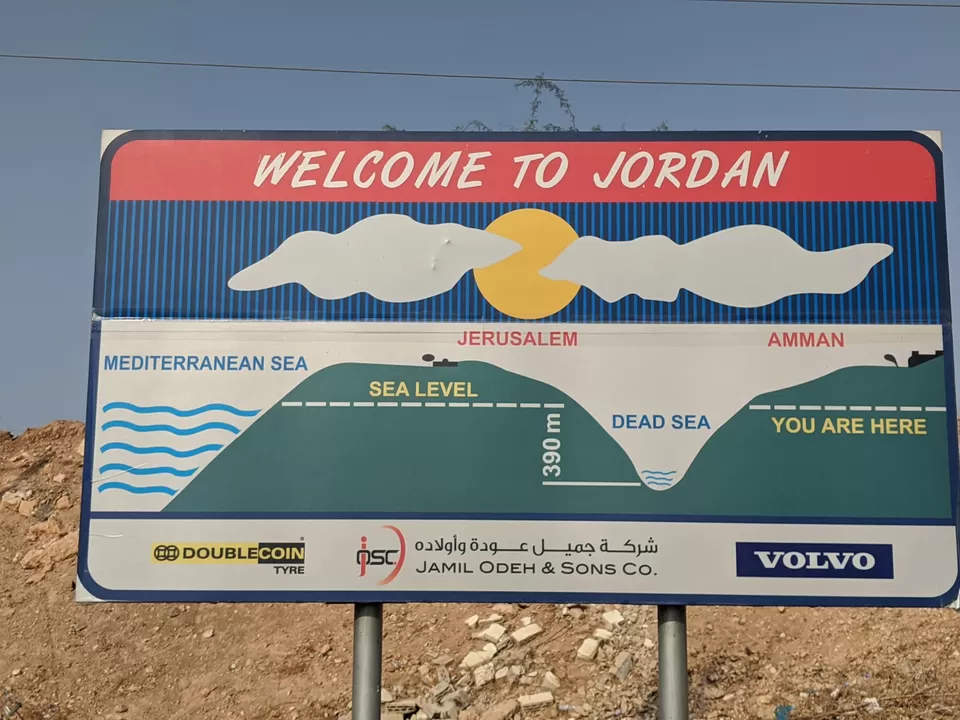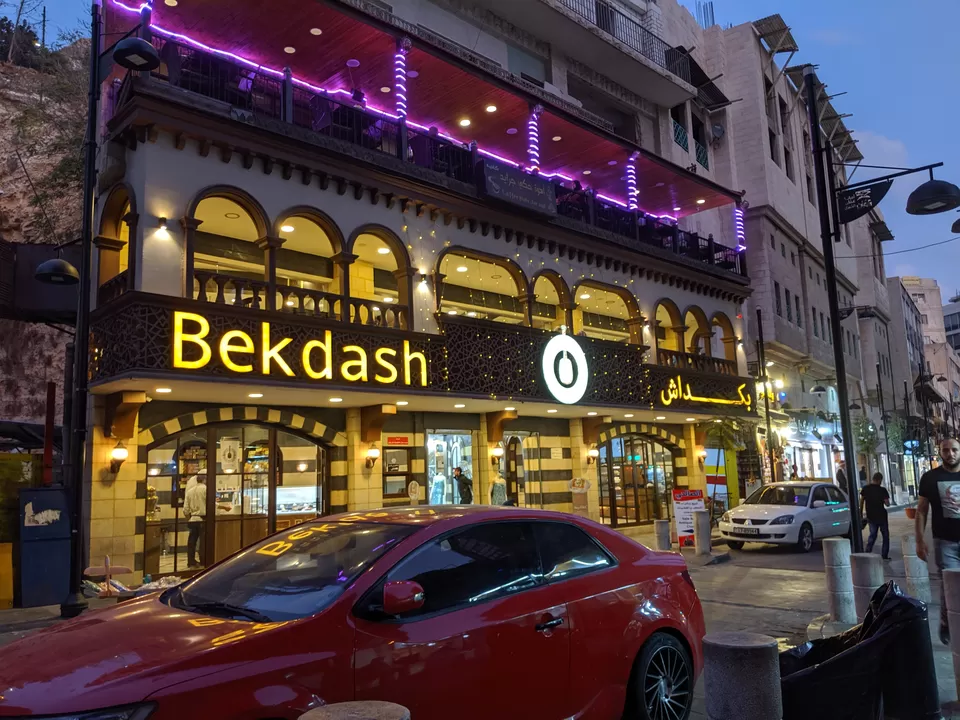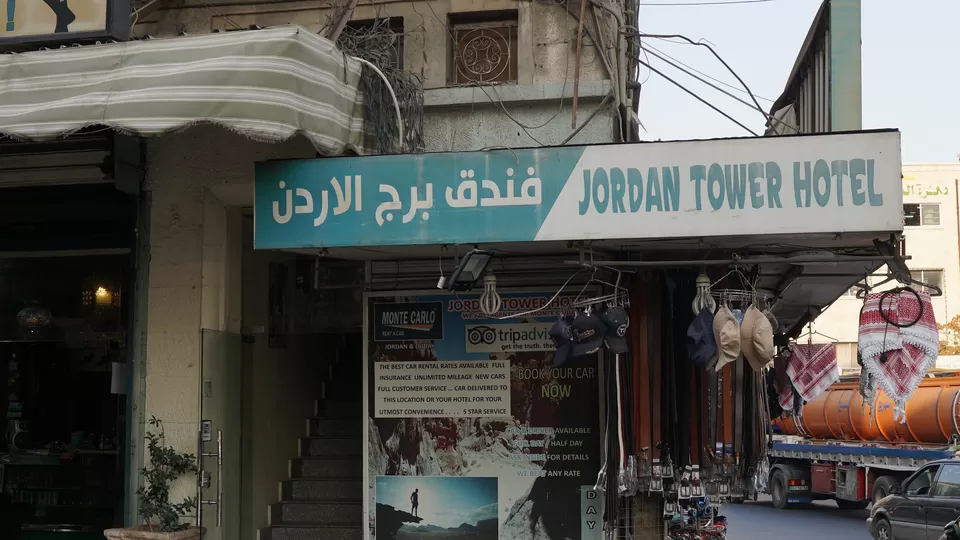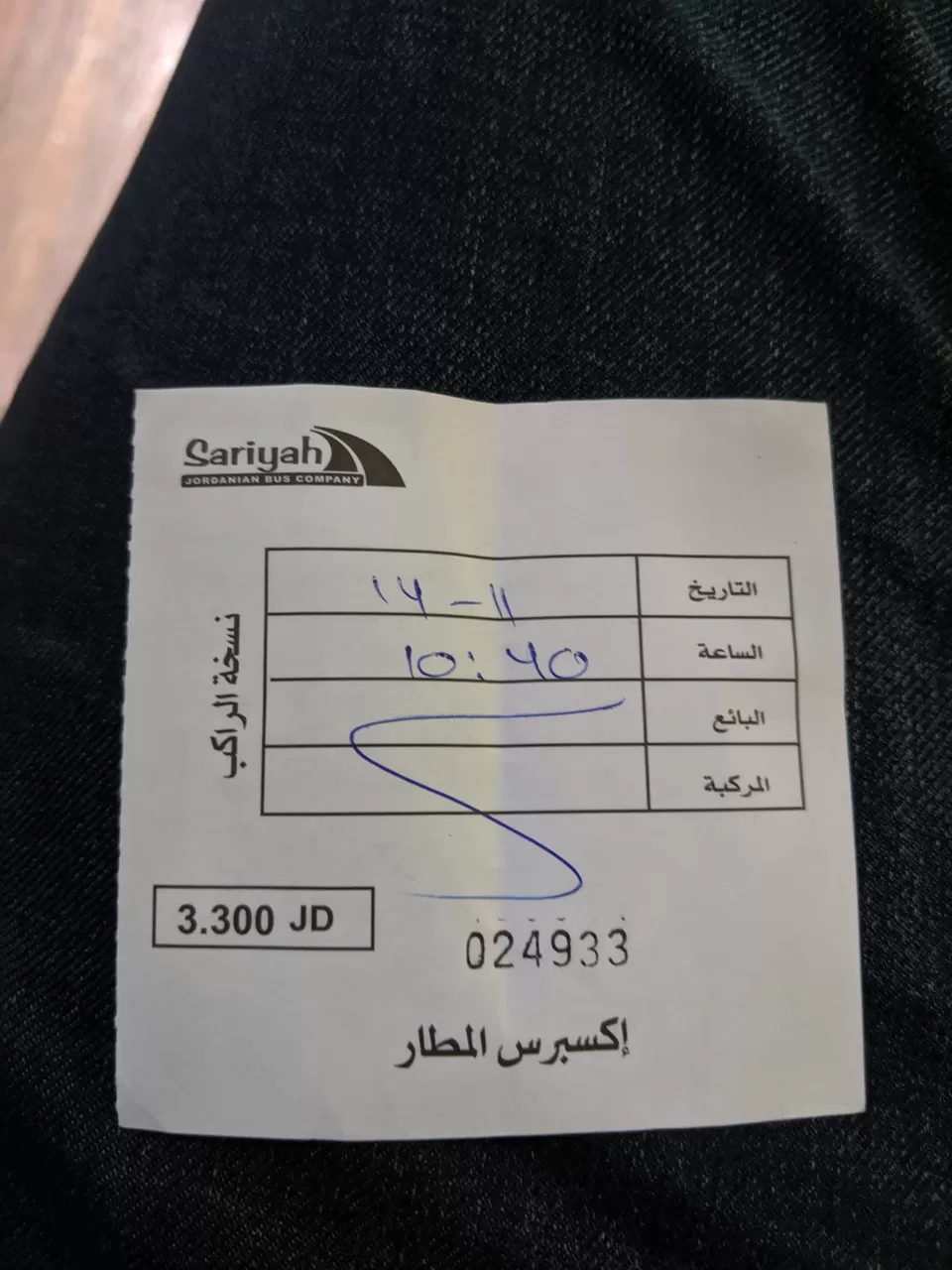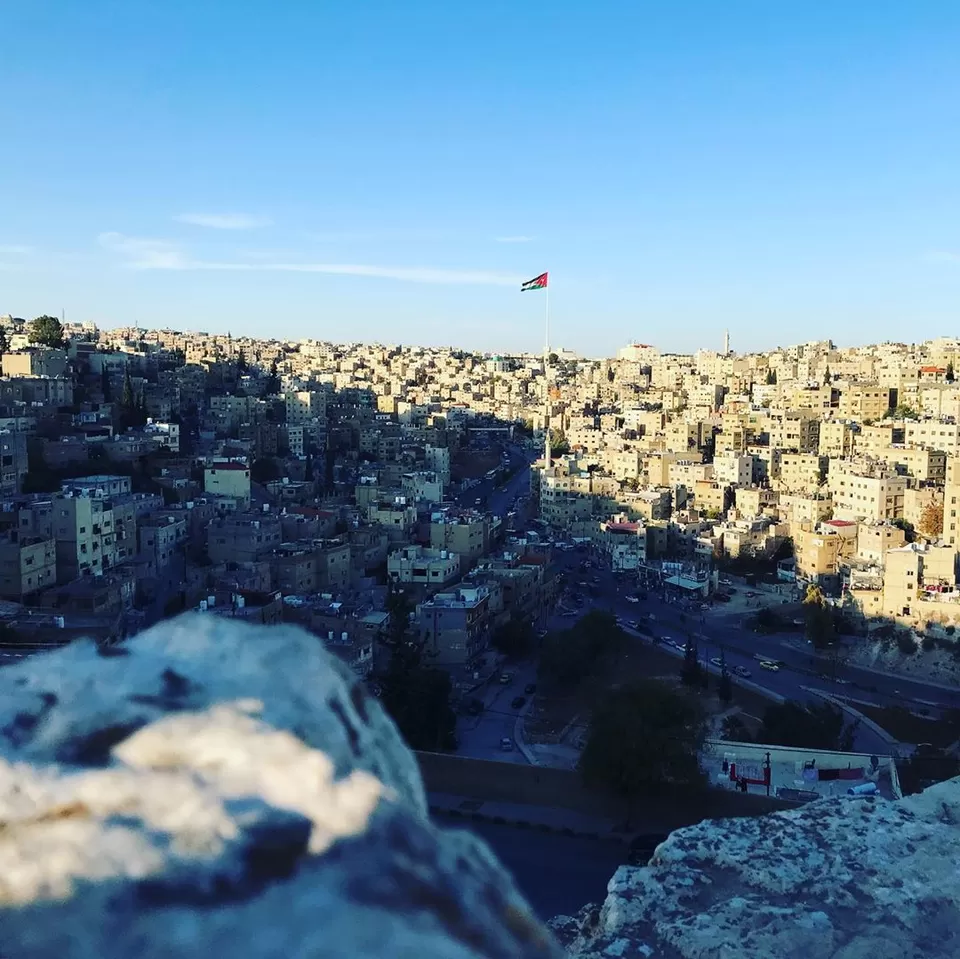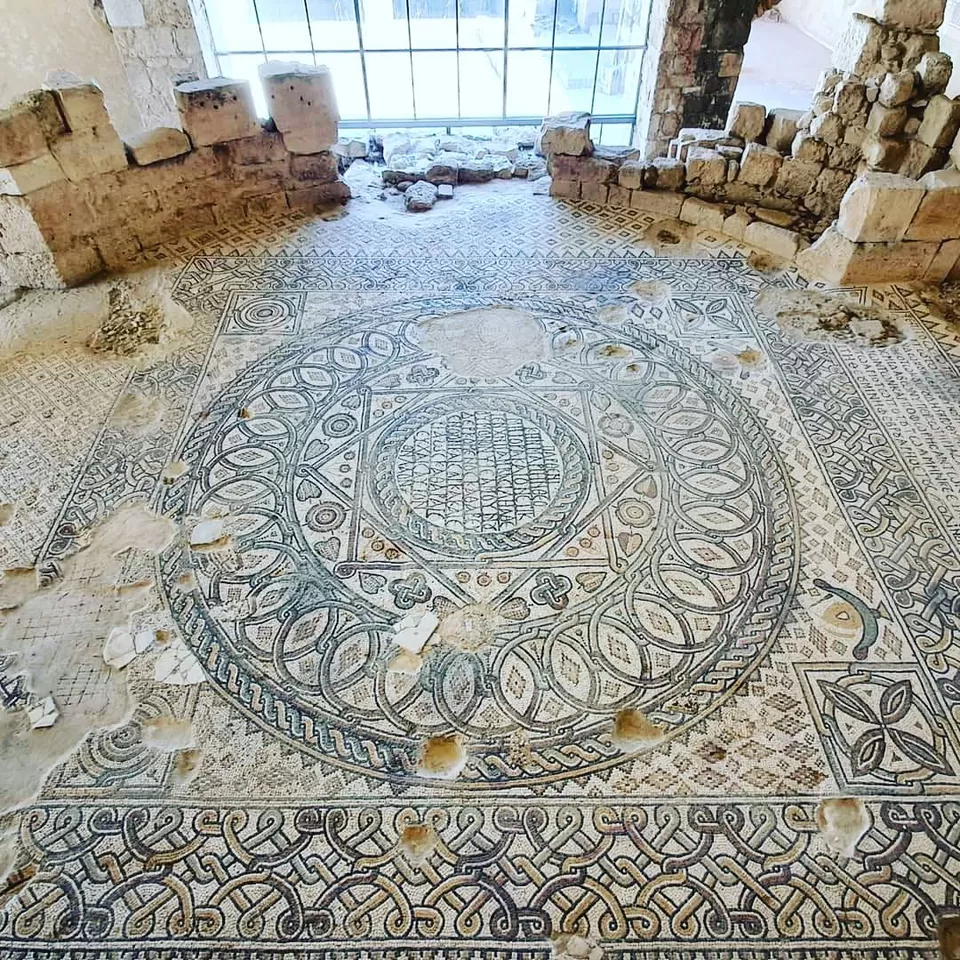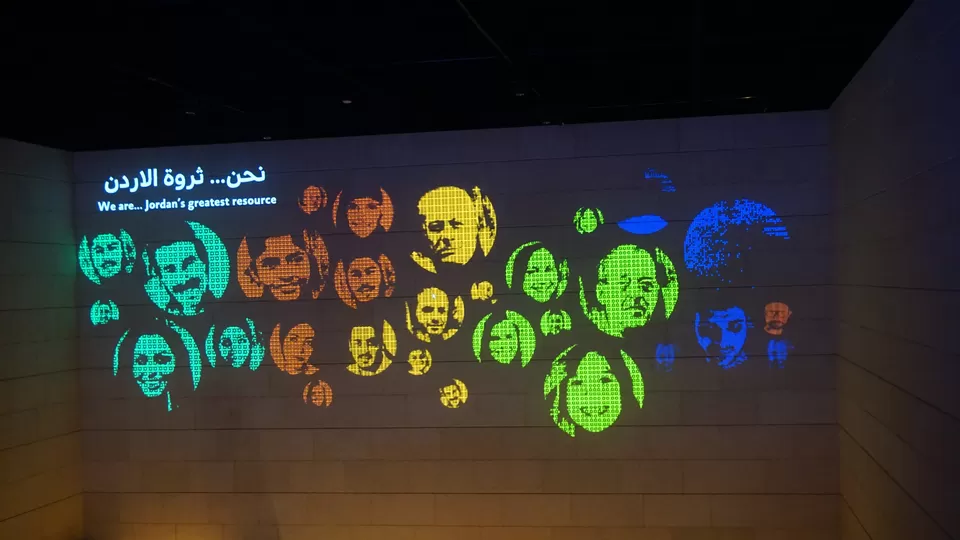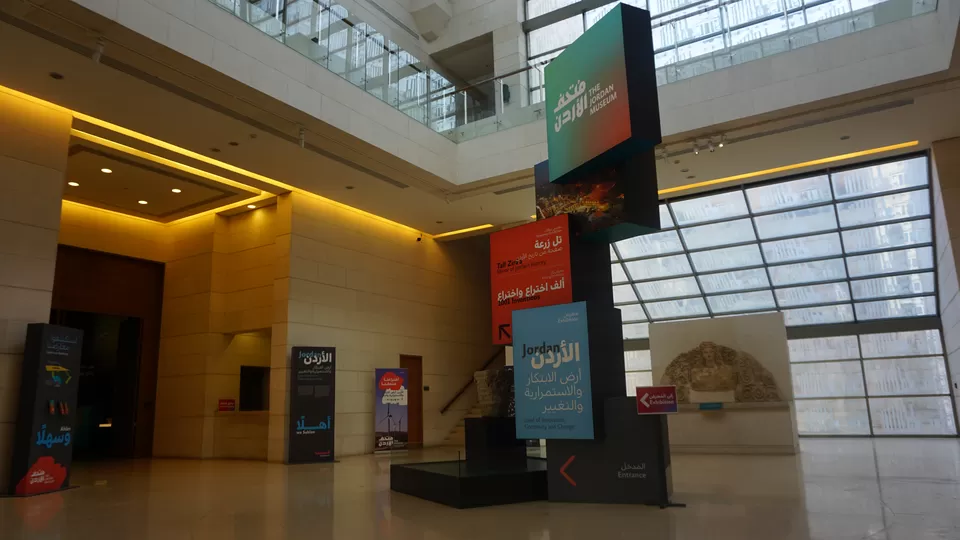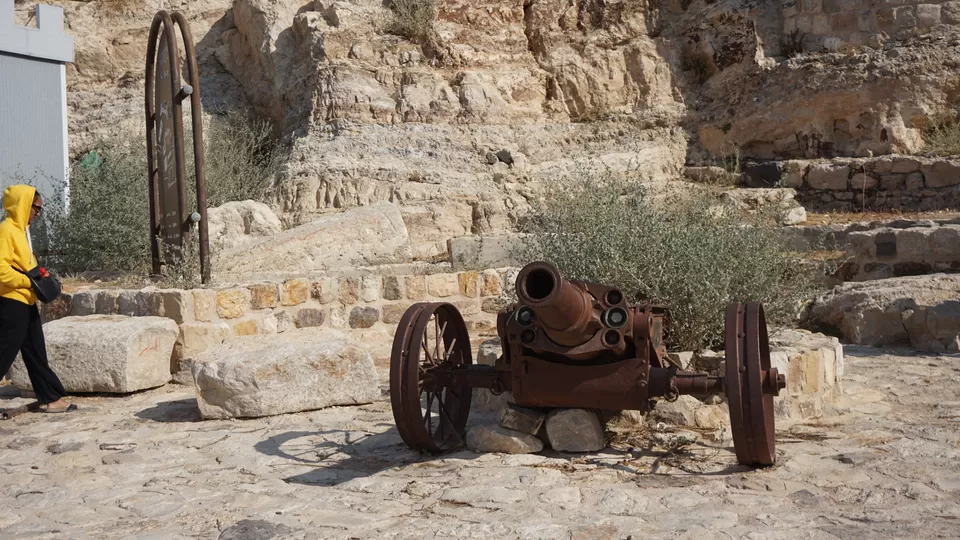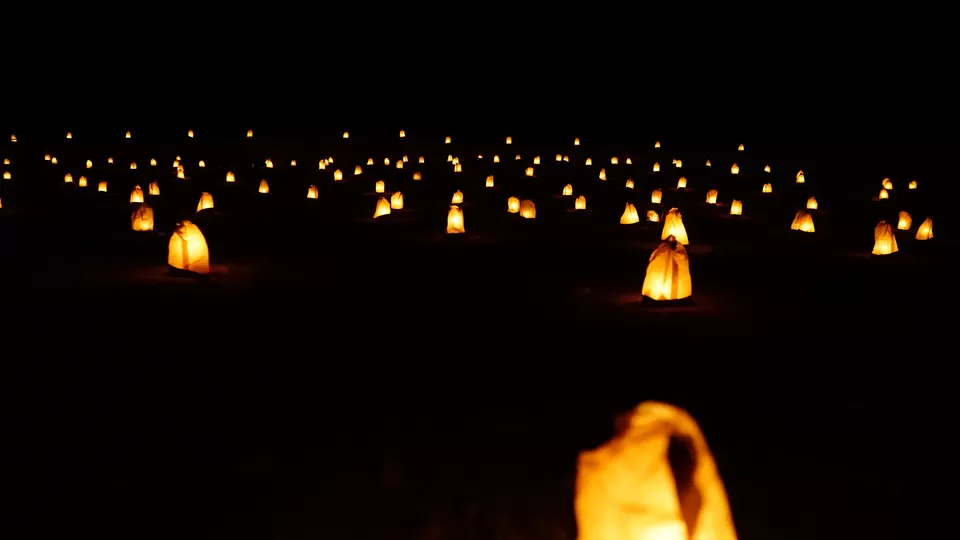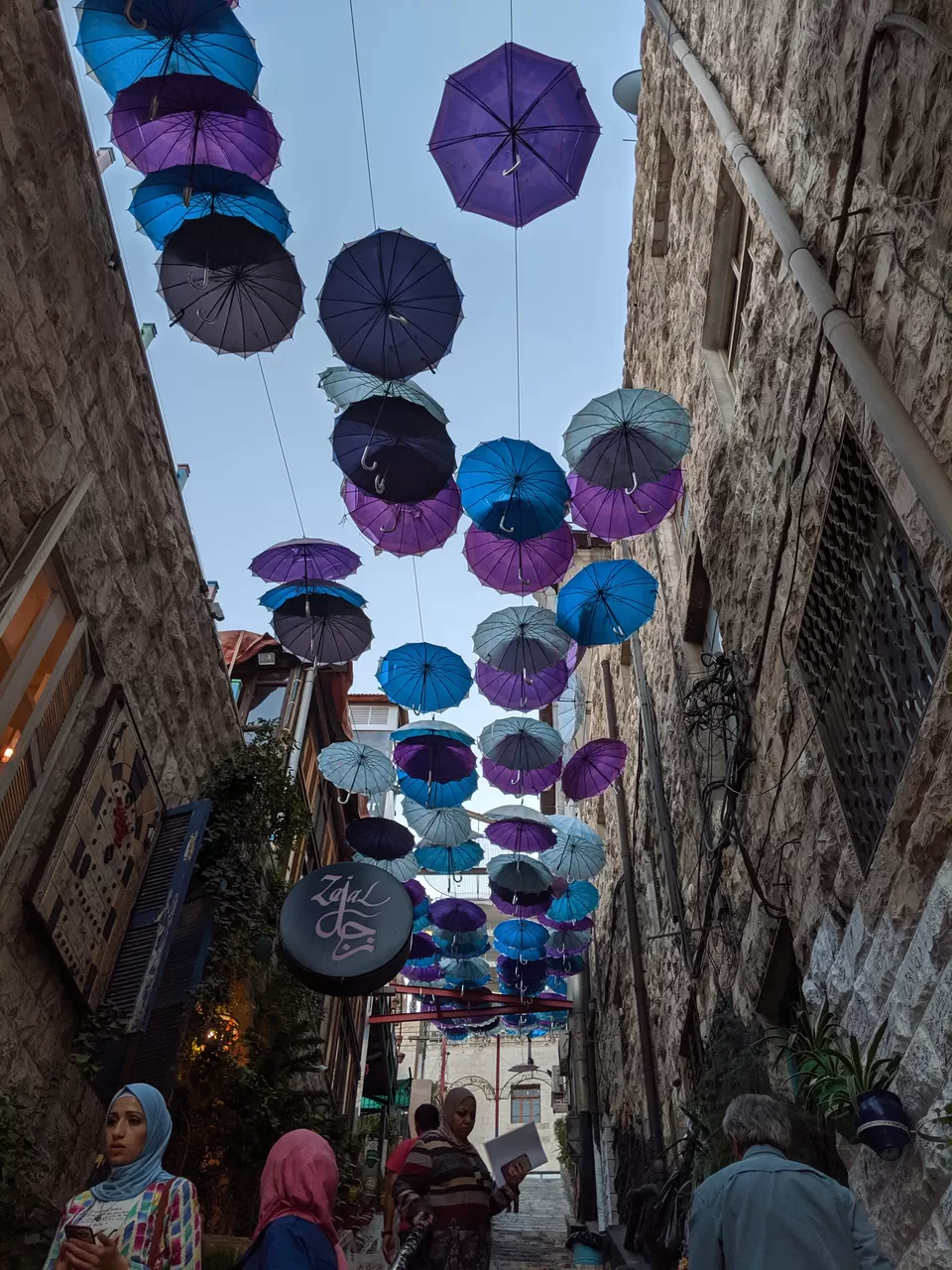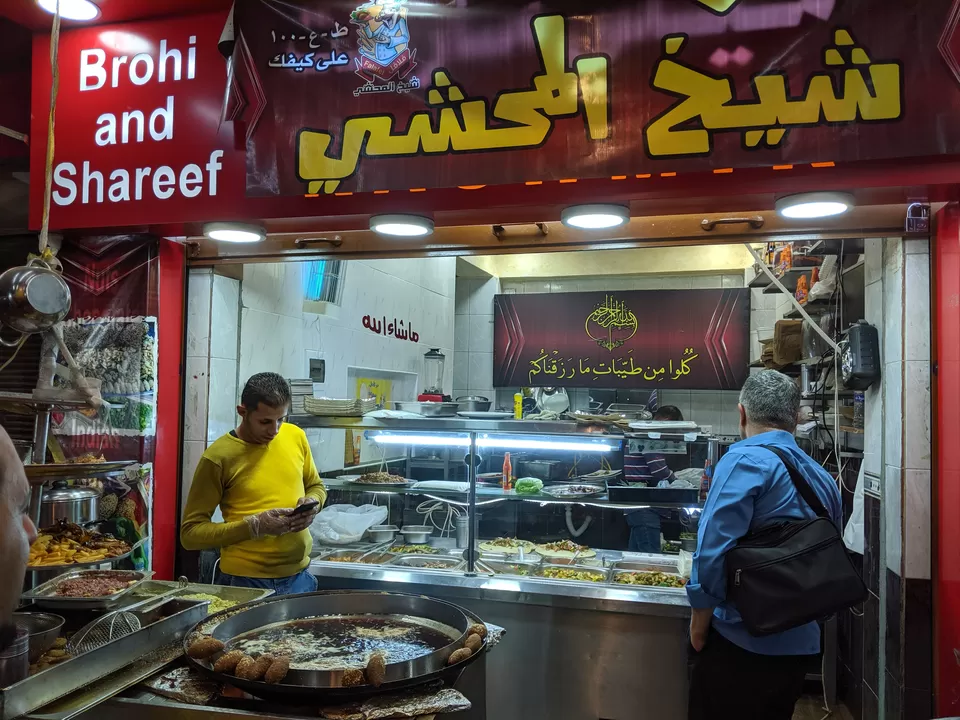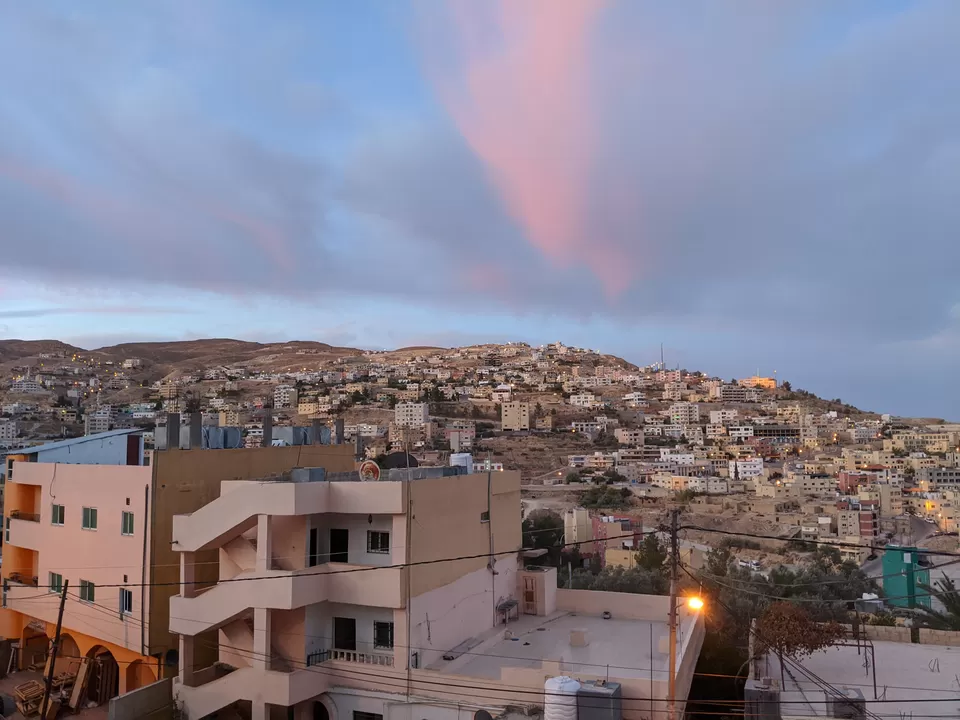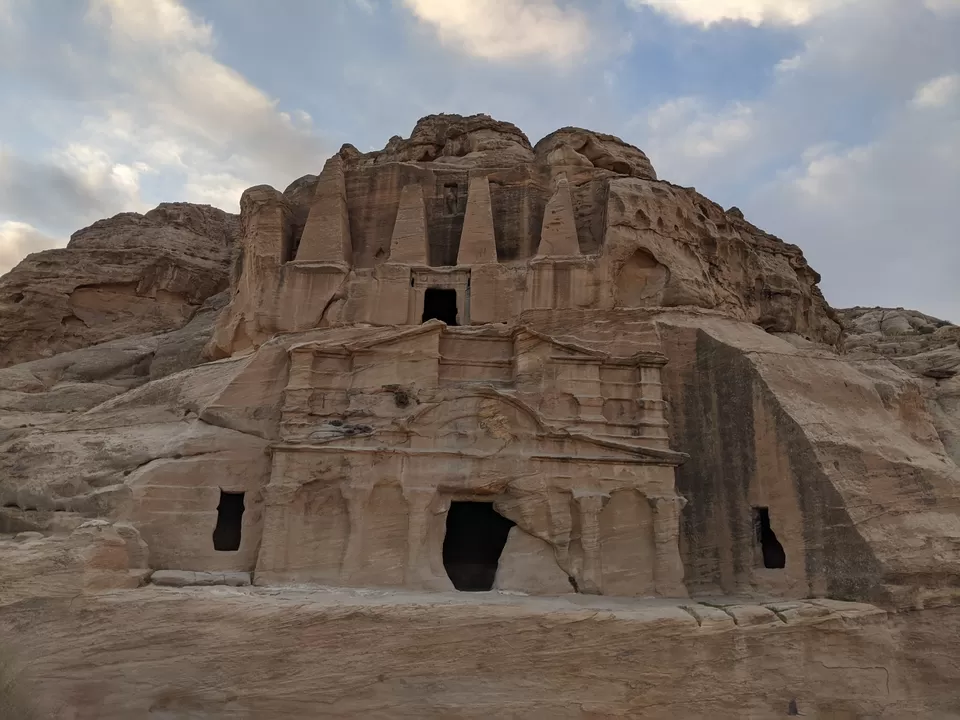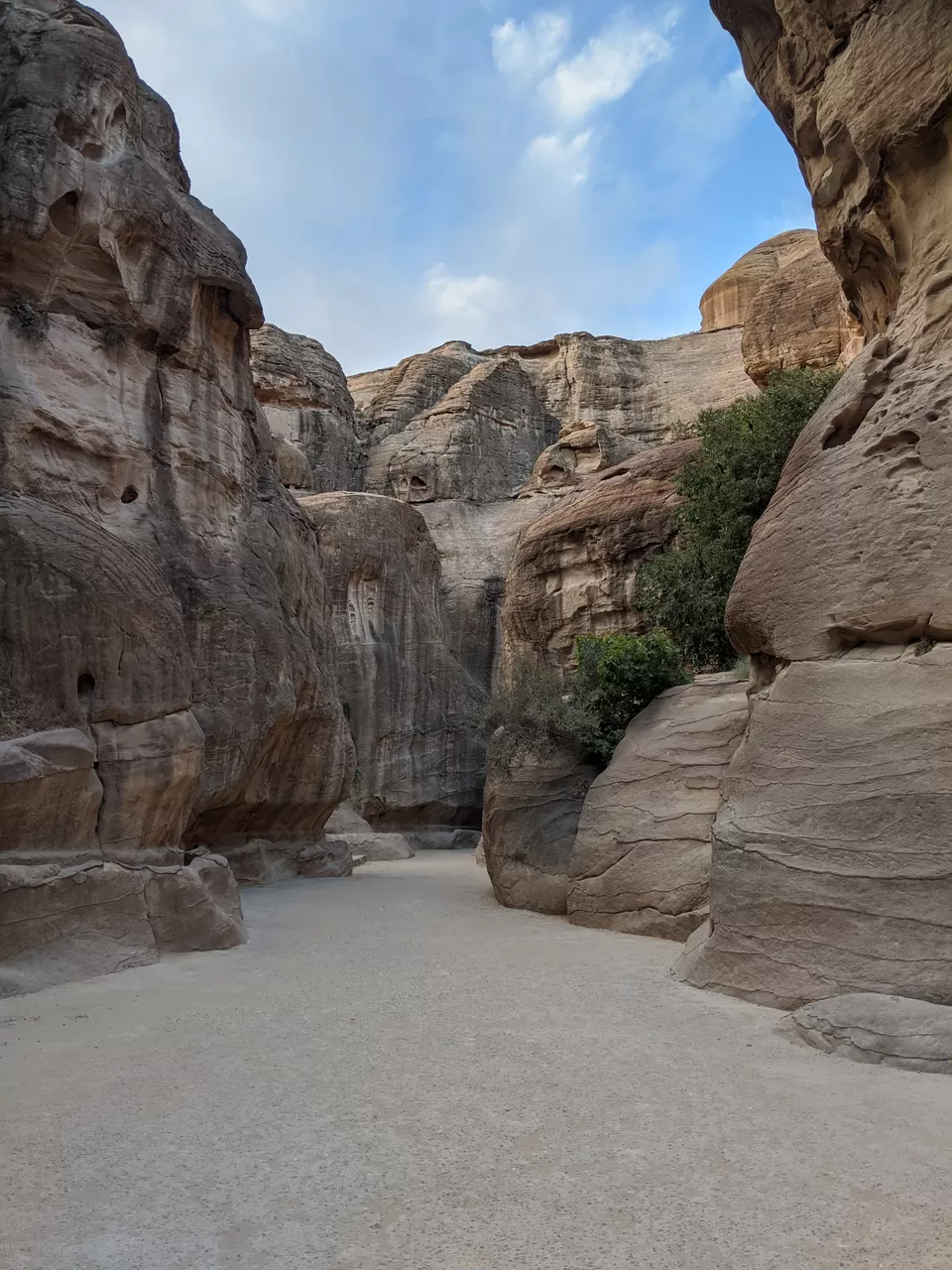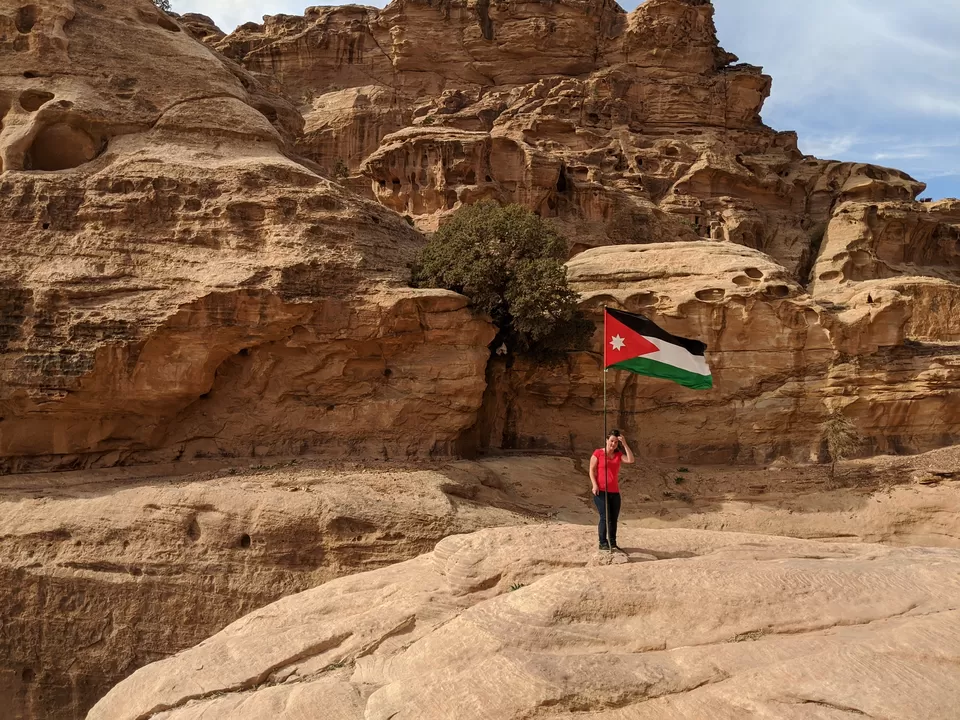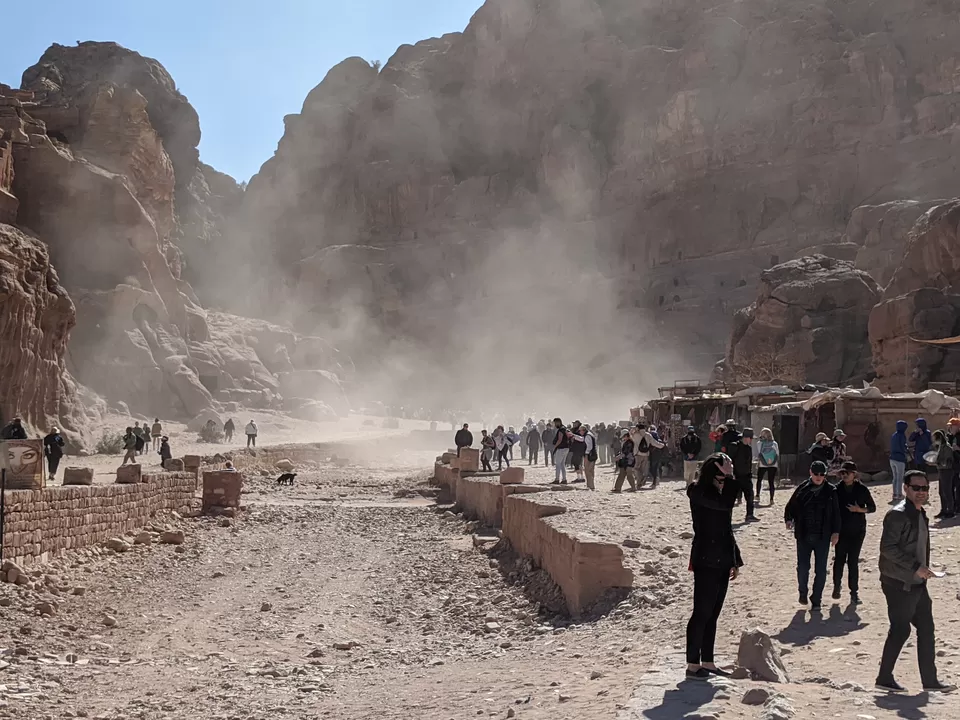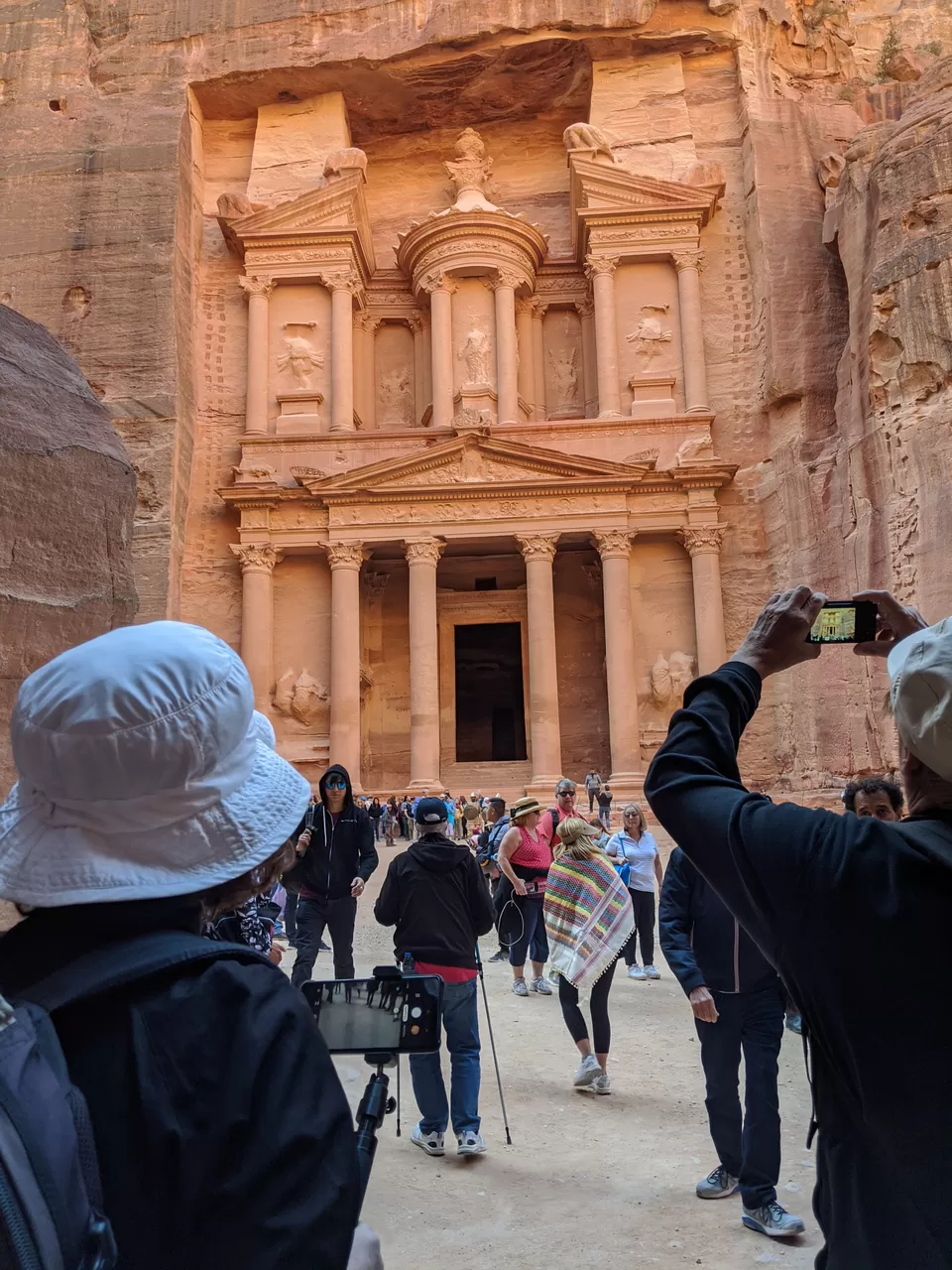 Comment here if you have any queries in preparing your itinerary for Jordan short term travels. Part-2 details my 6 day Turkey trip covering Istanbul and Cappadocia.