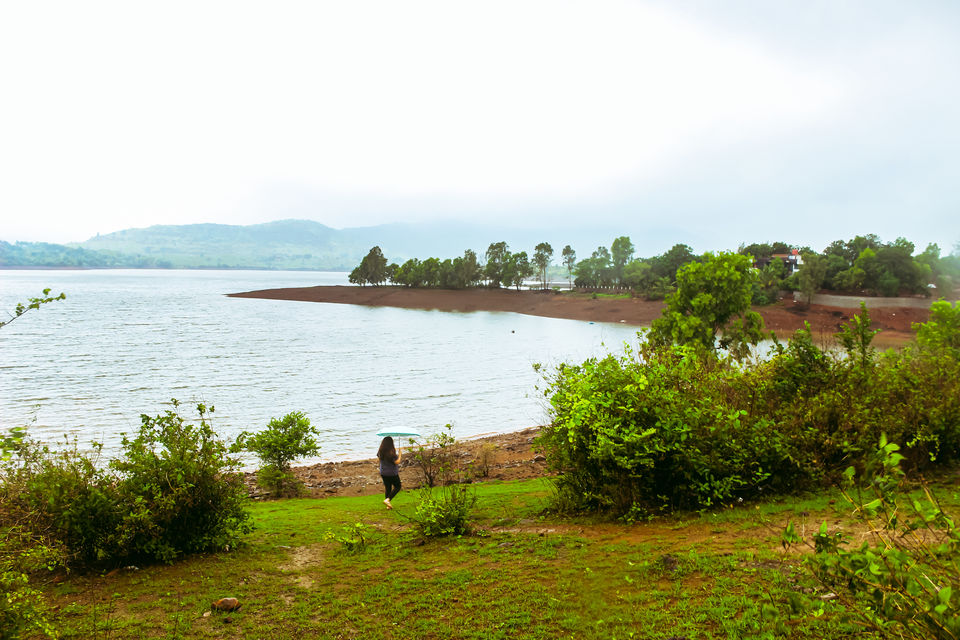 Do you sometimes wish to escape the luxury and experience a simpler life? The one just like the old times where you indulge in local experiences, eat home cooked food, learn about nature, go for short hikes and stumble upon unperturbed waterfalls?
If you've nodded yes to that, then pack your bags and head to Native's Place, a quaint hamlet near Pune.
About the property
Native place is a beautiful guest house nestled in Kamshet and blessed with gorgeous surroundings with a Vadivali lake and the mountains. The guest house has a very cosy and homely vibe and you'll feel like you're visiting an ancestral home full of warmth, comfort and plenty of natural beauty around.
You wouldn't find any room service, Tv or ACs in the rooms and you can only dine in at the common spaces. However, it's a place where you'd meet people as strangers and leave as friends, where you can walk to the close-by lake or learn about various plants and witness a variety of birds fly past you. It's a place where your phone might not find network, but your soul would be very well connected to nature.
Stay options
The guest house design complements its earthy surroundings. The rooms are colourful, have high ceilings, large windows and are very well ventilated.
There are different kind of rooms at this property. Lake Front Room, Sun Room, 4 bunk zones (Dorms) as well as tents. (Tents and Dorms are provided with comfortable mattresses, sheets and pillows, and has a separate area of restrooms.)
Along with that, the guest house has many lovely areas to chill and unwind.
The vibe of this place is friendly and hospitality is impeccable. It's like living with a family on a huge farm.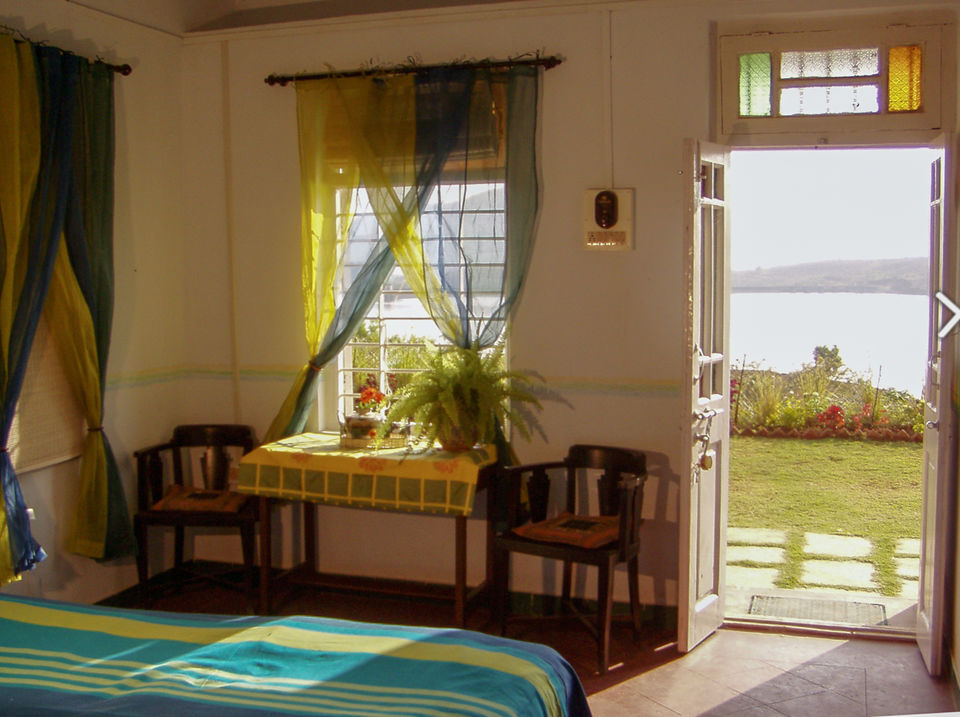 Things to do
There are tons of things to do at Native Place. For a little adrenaline rush, you can go on treks, try rock climbing, rappelling, paragliding or even book classes for paragliding (requires a group of six-eight adults).
You can also engage in bird watching, stargazing and learn about natural plants and remedies.
Visit the lake to take a stroll or swim, enjoy the breathtaking sunsets, or explore Buddhist caves nearby.
Tip: Book this place around meteor shower that can be witnessed from the terrace or during the fireflies season, for a magical experience.
Food
Native place offers delicious home-cooked buffet-style meals to its guests that have unique local flavours. Many of the ingredients are grown in their garden. All meals have fixed timings and served in the common dining area.
Cost
For dorms, bunks and tents price is Rs 2,500 per person
For standard lake view room and sun room cost Rs 6,500 for two people
For nirvana cottage Rs 7,500 for two people
Prices are inclusive of all the meals.
These rates only apply to Indian nationals. Foreign nationals need to enquire on the website.
Best suited for
This place is best suited for friends, families, nature lovers, photography enthusiasts or people looking for a digital detox.
Writers can visit to get their creative juices flowing.
It's for anyone who likes to be surrounded by green landscapes.
How to reach
From Pune, the Native Place is about 60 km and takes about an hour and a half to reach. Travelling by a private car is the best option.
Check out other spaces I've visited
Connect with me on Instagram for more awesome travel pictures.

Check out my YouTube channel for travel videos.

Check out my website for more travel related articles.