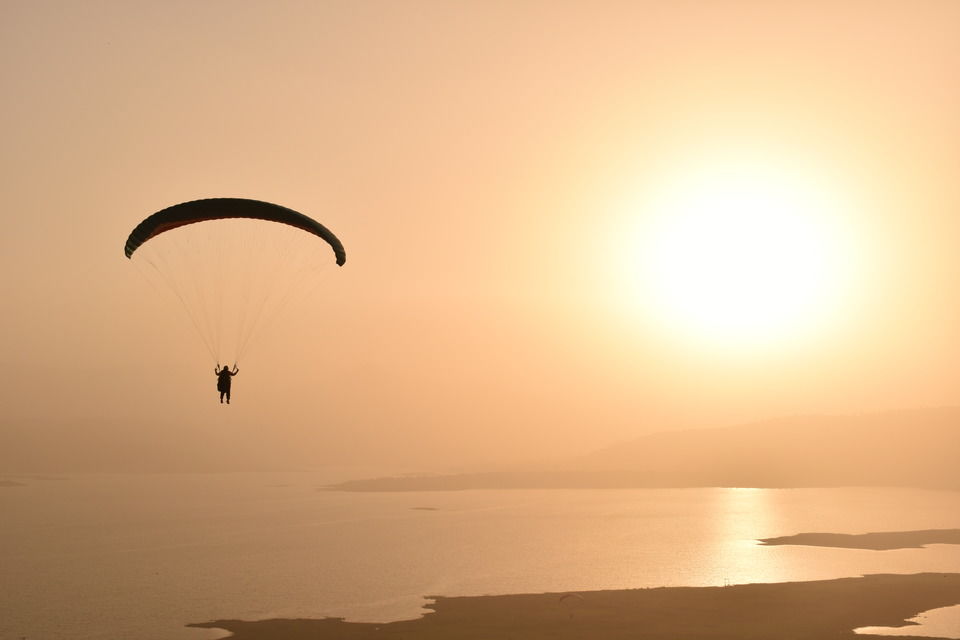 Paragliding in Mumbai is not possible (I so wish I could fly and look over Mumbai from above) But this wish is full filled by Nirvana Adventures! Although not in Mumbai but in Kamshet – Paragliding Paradise of India.(A picturesque town situated at 110 km from Mumbai City, and 45 km from Pune City)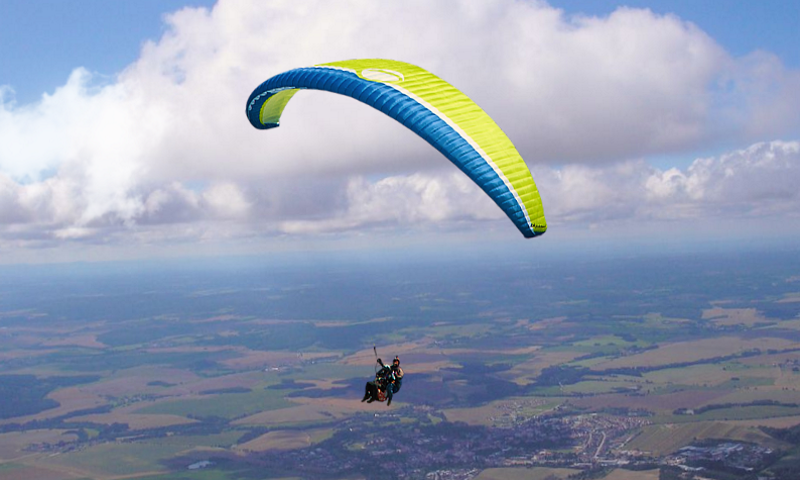 "Open the wings of freedom and make your dream true of flying in the air!"
Here in Nirvana, one can fly as well as learn paragliding to full fill childhood dreams. They have courses starting from 2 days for a beginner to a pilot course.
Now after choosing a course of your choice the next question pops up in your mind is where to stay?? And the answer to that is The Native Place – A cozy home stay in Nature's Lap.
How to Reach:
One can reach Kamshet by train or by your own vehicle. The drive to Kamshet is scenic.On the way you can halt at Shri Datta Snacks to hop on mouth watering Maharashtrain snacks such as Sabudana Wada, Kothimbir Wadi, Misal Pav.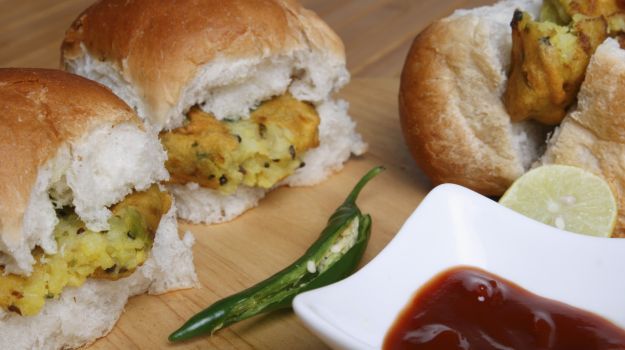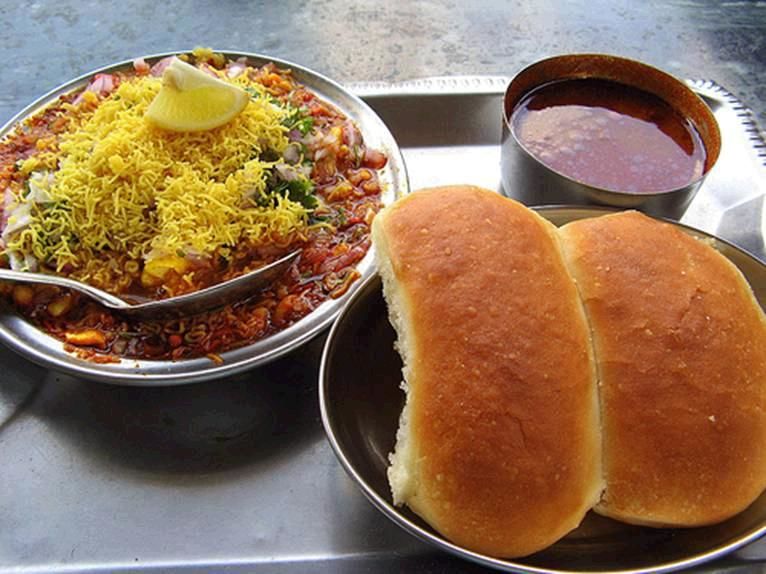 The guesthouse is a 30-minute drive out of Kamshet town on a village road, across river Vadavali and railway tracks, en route endless stretches of fields fringed by hills and villages. Some of the best paragliding sites, climbing routes and treks are accessible from here.
About the Place:
The guesthouse is made with the aim to give the guests the feel of an ancestral home amidst plenty of warmth and comfort, and of course, splendid beauty. When here, you can gorge on delicious home cooked meals, explore gardens laden with fruits and vegetables, watch birds and butterflies and wander aimlessly around the lake and hills.
The place has different choices of accommodation to choose from. Guest Rooms, Tents and dorms. We were group of 10-15 colleagues and opted for dorms.
The rooms here are tastefully done but, I would highly recommend you to opt for tents to enjoy your stay riverside while doing stargazing.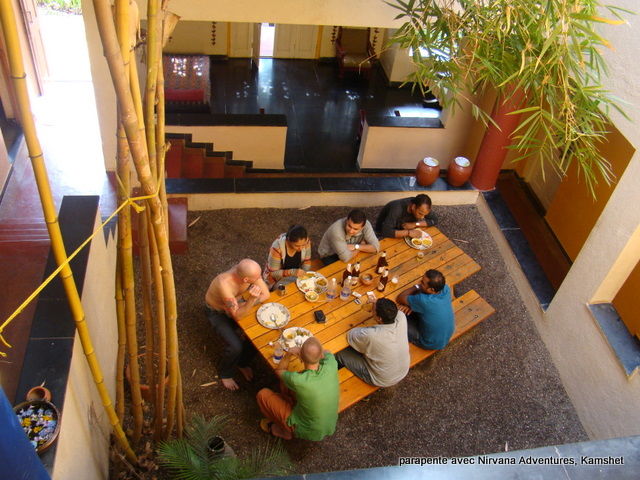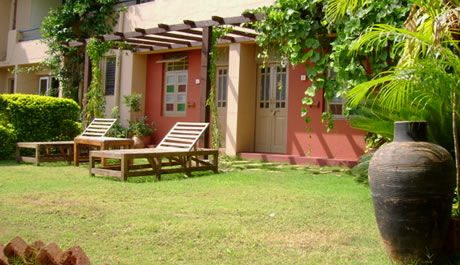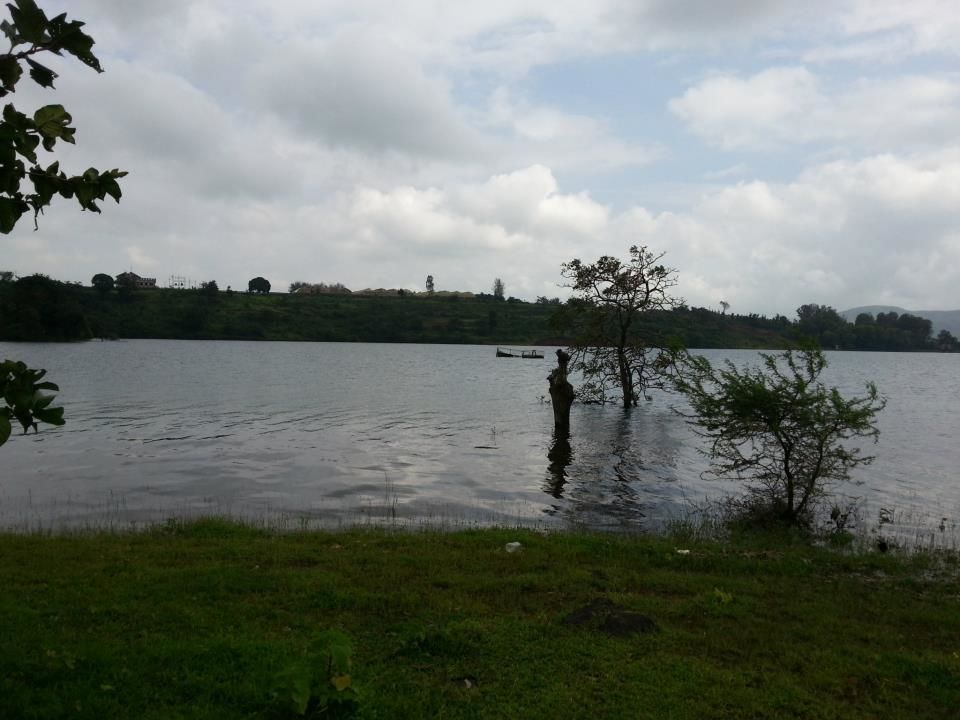 Food:
The menu here is set with buffet spread. And it is an authentic home cooked meal!! Most of the vegetable are picked from their own gardens. They have a good variety in both veg and non veg options. Barbecue can also be arranged on request. Drinks are also available and if you want to carry your own then you can do that. (Just remember the owners do not entertain late night parties or loud music)
Also recommended is carrying your own munchies for those midnight hunger pangs or as chkana ????
(P.S. The place is quite secluded from Kamshet village and you will not get anything nearby. So carrying extra food, liquor or toiletries is a must)
Things to do:
This bungalow itself is a place to relax with large open terraces, courtyards for view.
1. Read some books from the variety of collection available.
2. Take a walk around river Vadavali and enjoy the sunset.
3. Go for paragliding lessons
4. Take a wilderness Walks
5. Go for trek + Rappelling + Rock Climbing
6. Do camping in the mountains.
7. Bird watching.
I think these many activities are enough for you to pack your bags and leave for this amazing gateway for a weekend ????
Where to Book:
The Native Place (Link attached)
Tel. No.: +91 93237 08809 / +91 22 26493110 / +91 22 26053724
Email: info@nativeplace.com