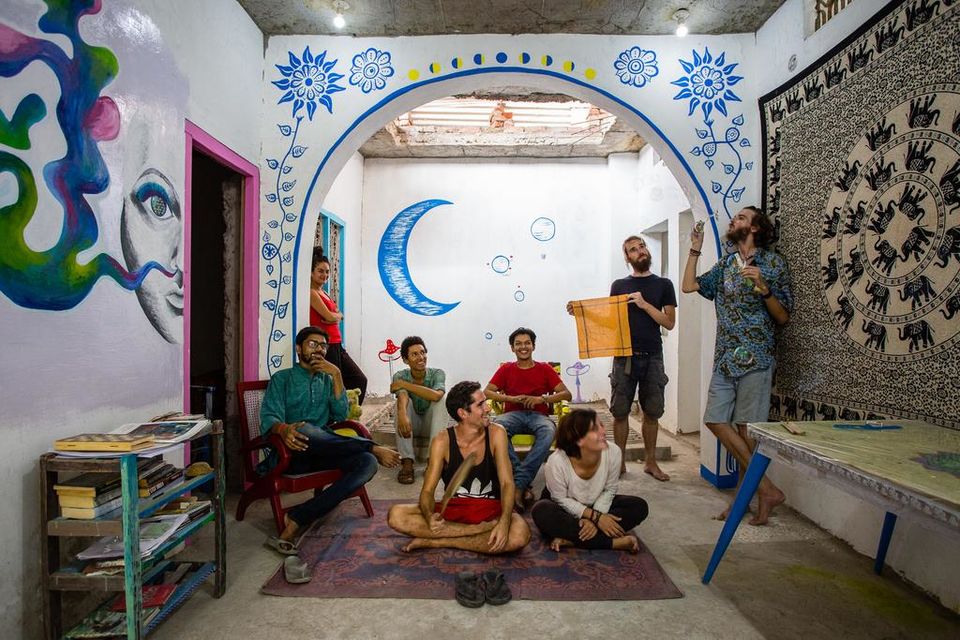 One of the oldest habitable cities in the world, Varanasi has all the key elements a backpacker looks for while picking a destination. A rich history, interesting cultural influences, great food, a laid back vibe, tons of stories and most importantly, a comfortable and pocket-friendly stay—Varanasi has it all.
The alleys of Varanasi are lined with some great bohemian hostels that attract backpackers from around the world. These uber-cool hostels offer cosy accommodation options and a memorable backpacking experience, without costing a bomb.
Here are some of the best hostels you can pick for your next backpacking trip to Varanasi:
Where: B-20/47, A-2, Vijaya Nagaram Colony, Bhelupur, Varanasi
Made for: Travellers looking for pocket-friendly accommodation in the heart of Varanasi
What's so special: Located at a stone-throw distance from the popular Assi Ghat, goStops Varanasi promises a memorable backpacking experience. The hostel offers hygienic and comfortable stays irrespective of your accommodation choice which could range from dorms to tents and private rooms. The staff also organises guided tours of the city, boat rides and yoga sessions which will help you soak in the real vibe of Varanasi.
Accommodation: There are plenty of accommodation options at goStops such as 6, 8 and 14-bed air-conditioned mix dorms that come with a bathroom attached to each dorm. If you're looking for privacy, rent a private AC room with a double bed and a private bathroom.
Price: Starts at ₹499 for a bed in a 14-bed AC mix dorm and can go up to ₹2,500 for a private double room. These prices are inclusive of breakfast for the guests.
What's nearby: Take a dip in the holy Ganges River and witness the beautiful evening aarti on the Dashashwamedh Ghat.
Where: D-54/16-D, Jaddumandi, Aurangabad Luxa Road, Varanasi
Made for: Travellers who are passionate about food and want great dining options within the hostel premises
What's so special: Probably the most popular hostel chain in the country, Zostel Varanasi lives up to its name and how! A day at this beautiful hostel is typically filled with interesting conversations over mugs of beer, lip-smacking food and a bunch of fun activities that will keep your hands full. If this your first hostel experience, this is the place you'd want to start with!
Accommodation: Zostel Varanasi has 4 and 8-bed dormitories that come with air-conditioning and free WiFi. In addition, there are private rooms on the property that can house up to two people.
Price: Starts at ₹399 for a bed in the 8-bed dorm and goes up to ₹1,500 for a private superior room that accommodates two. The prices are solely for the stay and does not include any meals.
What's nearby: Visit Deena Chaat Bhandar near Dashashwamedha Ghat for the best chaat in town and try out Varanasi's iconic 'Blue Lassi' in Vishwanath Gali.
Where: Plot no. 175, Lane no. 2, Shri Ram Nagar Colony, DLW Road, Varanasi
Made for: Travellers looking for a peaceful experience and exploring the spiritual side of Varanasi
What's so special: Away from the madness of Varanasi's city centre, the Ganges Nirvana Community & Home Stay offers a hostel experience unlike any other. The property follows a simplistic approach with its decor and ambience. However, the laid back vibe of the hostel makes it a favourite amongst travellers looking to experience community living at its finest.
Accommodation: In addition to the traditional 4-bed dorms, the property also offers budget single and double room accommodations. For travellers seeking more comfort and facilities, there are single and double room suites as well.
Price: A stay in the hostel starts at ₹200 per person (mixed dorm) and goes up to ₹1,000 for two in a private double suite. The prices are exclusive of any meal.
What's nearby: Walk down to one of the ghats to take an early morning boat ride in the river and offer your prayers at the temples of Varanasi.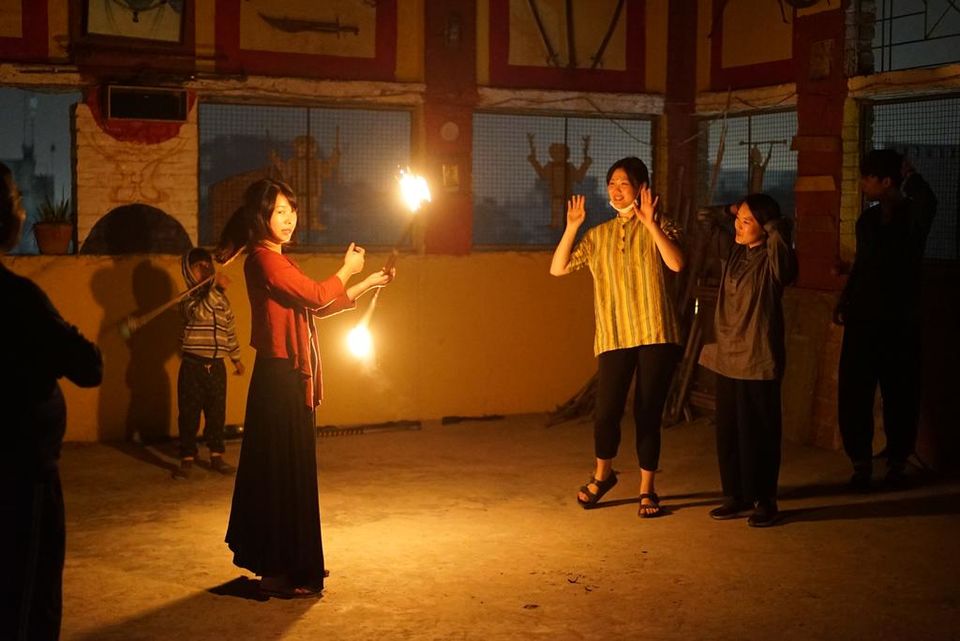 Where: B 1/122, Plot no. 42, Dumrao Bagh Assi, Varanasi
Made for: Owing to its central location and dedicated separate dorms, Hostale Assi is an ideal option for female backpackers
What's so special: Hostale Assi offers the comfort and facilities of a mid-range hotel in a typical hostel environment, at rock bottom prices. The hostel in addition to its spacious accommodation, dishes out delicious American and Indian dishes that will make you feel at home. Keeping the in-house entertainment quotient high, evenings at the Hostale Assi consist of movie screenings and jam sessions at the hostel's common area.
Accommodation: The hostel offers non-AC 6 and 10-bed accommodation options as well as 8-bed mix dorms with AC, free WiFi and private bathrooms. Female travellers can also opt for a bed in the 6-bed female dorms. People travelling with a companion can also enjoy the comfort of special extra-large double beds in private double deluxe rooms.
Price: A bed in the mixed dorm starts at ₹349 while a private room will cost around ₹1,500. Every accommodation option comes with a complimentary wholesome breakfast.
What's nearby: Visit the Sarai Mohana village to meet Varanasi's famous silk weaver community and hit the Vishwanath Lane, Thatheri Bazaar, Chowk and Godowlia areas for a street shopping spree.
Where: CK-10/16, Lalita Ghat, Lahori Tola, Varanasi
Made for: Travellers looking for a no-frill, value for money stay in the heart of the city
What's so special: If simplicity is what you believe in while travelling, a stay in the Tree Baba Hostel is exactly what you need. Right from the infrastructure to the decor to the facilities, everything in Tree Baba Hostel is almost homelike. The friendly and welcoming staff only contributes to making the entire experience all the more personalised.
Accommodation: Apart from beds in 6-bed mix dormitories, Tree Baba Hostel offers a range of private stay options as well. Solo travellers can opt for single rooms and couples can pick a double room. There are deluxe rooms on the property as well that can house upto three people and are adept with all basic facilities.
Price: Starts at ₹450 for a bed in the dorm while the most luxurious Deluxe King Room for three will cost you only ₹1,400 for a night. Since the prices don't include any meals, guests can opt for a hearty buffet breakfast by paying ₹100 extra per person.
What's nearby: Visit the Bharat Kala Bhavan Museum to witness 12,000 paintings dating between 11th century and 20th century and learn more about Varanasi's history at the Ramnagar Fort, the home to royals of Varanasi for over 400 years!
Where: C-32/4, Vidyapeeth Road, Varanasi
Made for: Travellers wanting to learn about varied cultures by meeting and interacting with visitors from around the world
What's so special: The family-run International Travellers' Hostel has quite a story of its own! What is now a modern and chic hostel was originally the summer house for the Queen of Nepal, which later fell into the hands of the British, before being auctioned off to the family that runs it till date. The picturesque resort also happens to house a bistro that serves vegan meals to die for! Be it authentic world cuisine to traditional Indian food, there's someone to suit every taste.
Accommodation: The International Travellers' Hostel has an array of accommodation options—right from bunk beds to private rooms, from tents to luxurious cottages that come with features like garden views and private sit-outs. This results in the property being a favourite of travellers of all kinds and budgets.
Price: A stay in the International Travellers' Hostel starts at ₹349 for the bunk bed and can go upto ₹7,999 for a plush cottage that accommodates six. The prices of some of the options include a complimentary breakfast. However, if your choice of stay doesn't include the breakfast, you can pay an additional ₹250 and give a great start to your day with the delectable morning buffet.
What's nearby: Head down to Sarnath for a sightseeing tour and take a sunset stroll along the ghats.
Where: Assi Choraha, Near Abhay Cinema, Assi Ghat, Varanasi
Made for: Travellers looking for an extremely pocket-friendly stay in Varanasi
What's so special: If you think that travelling on a tight budget equals compromising on comfort, Varanasi's Roadhouse Hostel will change that notion in a big way! The hostel offers clean and cosy stays with all basic amenities at giveaway prices. To add to that, the staff at the property is extremely helpful and is always more than keen to contribute in making your visit to Varanasi a fruitful one.
Accommodation: Keeping in mind the solo female traveller, the hostel has some really comfortable 6 and 8-bed dorms. On the other hand, the mix dorms come with an option of 4, 6 and 8-bed variants. Visitors can pick both non-AC as well as air-conditioned dorms, depending on their preference. The hostel also has private rooms with two single beds and facilities such as free WiFi and private bathrooms.
Price: One of the cheapest hostels in the city, a bunk bed in the Roadhouse hostel can start at as low as ₹150 while a private double room will cost you a mere ₹1,400.
What's nearby: Explore the city by taking a walking tour through Varanasi's narrow alleys and go cafe-hopping and dine at the city's rooftop cafes.
Where: D-24/12, Pandey Ghat Bengali Tola, Hippie Lane, Varanasi
Made for: Travellers looking for exciting entertainment options within the hostel premises
What's so special: Bunkedup Hostel is housed in a 500 year old mini palace and is situated on the banks of the holy river Ganges. The hostel has a range of chic and modern accommodation options along with some great entertainment facilities such as a library and an in-house cinema hall. Bunkedup also has a beautiful rooftop cafe that offers stunning views of the ancient and historical Varanasi skyline. The vibe of the hostel is evident from the fact that even though you get free WiFi with your stay, the staff advises you to not use it and rather interact with other guests as they believe that you will find a 'better connection'.
Accommodation: Bunkedup offers comfortable stays in 6 and 8-bed mix dorms with ACs and free WiFi. The hostel also has gorgeous river-view female dorms that accommodate 6 guests. In addition to the dorms, there are a few private double rooms on the property as well.
Price: Starts at ₹449 for a bunk bed and goes up to ₹2,000 for a private room. All the accommodation options at Bunkedup come with a complimentary, healthy breakfast.
What's nearby: Take a tour of the Benaras Hindu University and go on a street food trail through the city.
Which are your favourite backpacking destinations? Write in here and share your views with the Tripoto Community.