We all know that India has one of the most diverse habitation of all the countries in the world, What stands out is that we can find almost all type of climate present in the world across India, We experience snowfall in Kashmir, We have a lot of mountain ranges, Rajasthan has a desert as well, Mansoon is inevitable as well. So we are definitely lucky enough to have these things with us, With that being said today i am going to talk about one of the most attractive and peaceful place amidst the western ghats, As we all know, western ghats is mainly spread across south india, and the most proud and fascinating thing about this is it is the only place in the world where the beautiful and deadly king cobra can be found. So among the entire belt the well known and the most prominent place is the Agumbe ghats, its also known as the cheerapunji of western ghats. The place i am gonna talk about is just about a few kims from this place known as "KUNDADRI HILLS".
Well it was just a one day trip as we started from Manipal. Before you plan your trip there, its important for you to have your own vehicle (preferably car) to reach this beautiful hills, there is no way you can reach there by catching a bus. So we started early in the morning at around 4:45 a.m to go witness the sunrise. So at around 5:30 a.m we reached someshwara (Starting point of agumbe ghats), We had breakfast at the hotel there and we resumed our journey. So we reached agumbe at around 6:10 a.m.
So from here there are two ways to reach kundadri, one is you can take the left turn towards thirthahalli from agumbe junction or you can take the straight road towards koppa. Either ways you are supposed to take a right and left turn accordingly after driving for about 7-8 kms. Then drive for about 3 kms and you will find a large temple arch which is where you need to take a turn, after a while you fill find a gate and he gate usually opens at 6 a.m, if you reach there and the gate hasn't been opened then please reach to the lone house near the arch and you can ask for the key with the priest.(You are supposed to return it to him when returning if you open the gate) So this road is a bit trickier and you cannot take your eyes of your road, and it is advisable only experienced drivers drive the car on this road. So once you reach the tip of the hills, you have to take about 200 stirs and what you see next flabbergasts you like anything, and the best time to visit it is either sunrise or sunset. So we reached there a bit late and by the time the sunrise had already happened.
Since we missed the sunrise, we decided to Visit the sunset and we spent some time uptop and since we had ample of time, we then headed to the snake park which you can find on the way to thirthahalli from Agumbe, eventhough we failed to sight any snakes, we spent some good time and the emplyees feeded us with some fascinating facts. So once we were done there, we headed to kuppalli to visit the house of the famous poet named Kuvempu (Kuppalli venkatappa puttappa), if you intend to have lunch at agumbe then there are a couple of hotels out of which the better one is named Taj and can be found on the right side if you are moving towards sunset point from agumbe city. So we then returned at around 5 p.m from kuppalli, we wanted to have some snacks and so we entered the city instead of heading towards kundadri, luckily we found a small pani puri stall near the agumbe junction and the the taste was simply amazing, and yeah the vendor had maintained it very well and it was clean as well, A must try if you are heading towards agumbe, So once it was done , we reached on time for the sunset and as always the mother nature never failed to amaze us. We waited till the sunset, enjoyed it to the core and with a light heart and smile in our faces, we headed back to our nest that is Manipal. So if you are looking for a scintillating one day destination, then hey here is the dish for your platter. And yeah you wont find any food or water on top of the hills, so carry your own food. Apart from the that, it also happens to have a jain basadi, there are no restrooms there but the seating arrangements are wonderful and one wouldnt regret going up there to enjoy the mother nature and if you are a nature lover and need a place to clear up your mind, then this is it.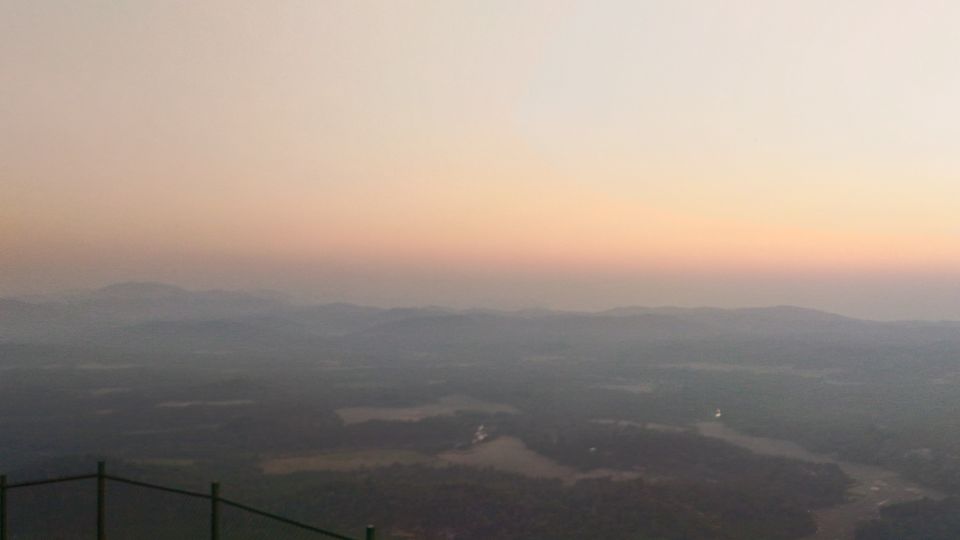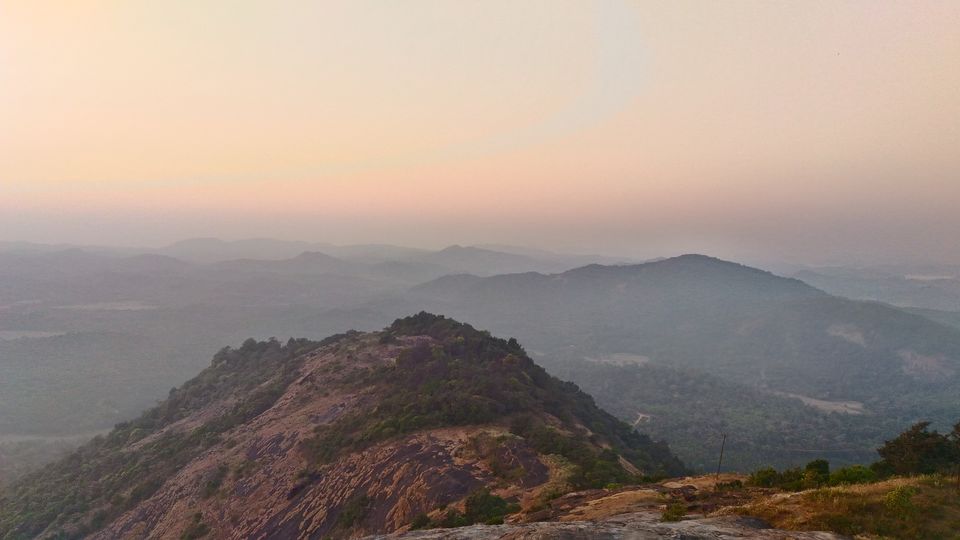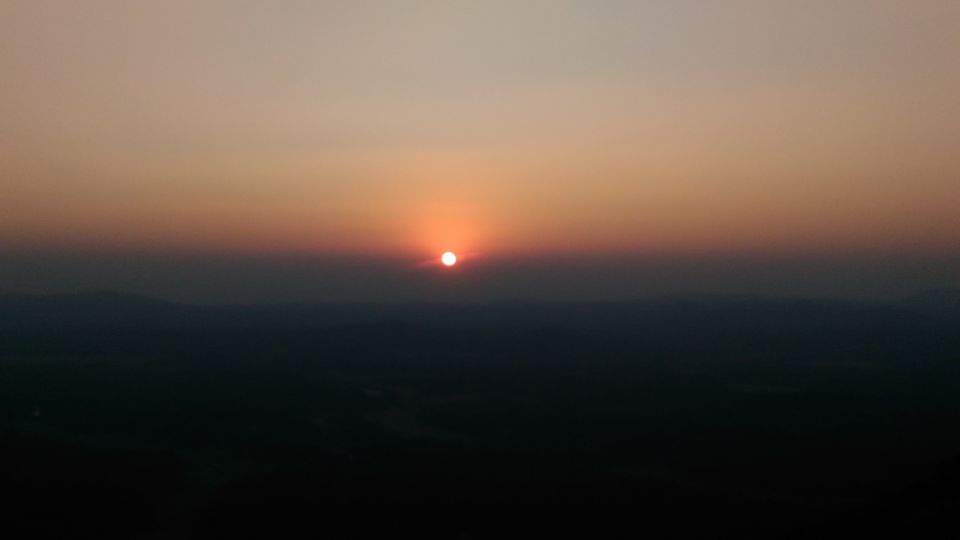 -Can only reach there with your private vehicle
-No restaurants or rest rooms
-Carry your own food and water bottles
-10 kms from Agumbe city