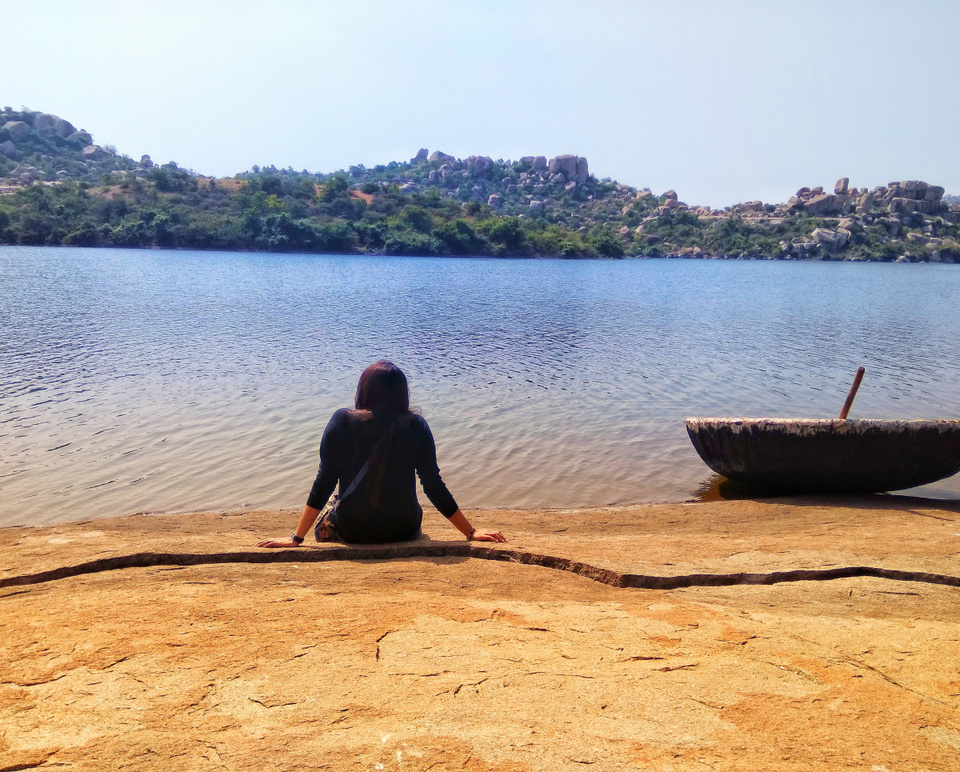 December 2017 - I was desperate to go on a trip but none of my friends had time for one. So overcoming all the palpitations and after reading quite a few blogs, decided to embark on my first solo trip to HAMPI in Karnataka, India.
Why Hampi?
It's one of the safest places in India for a female traveler. It's quite cheap for a solo traveler Staying in Pune, Hampi is just one night of bus journey away Since I did not want to take a leave, so Hampi was just the right place for a weekend trip.
Travel and Accommodation?
Boarded a sleeper bus from Pune and reached Hospet on Saturday morning around 7.30am. Hampi is just half an hour from Hospet and both buses and autos are available. If you are taking an auto make sure you bargain as much as possible. I had already booked Netra Guest House on http://booking.com for one night and it was quite cheap (650 rupees). It is very close to the Hampi bazar and right on the bank of the Tungabhadra river. The rooms have the basic amenities and good enough for budget travelers.
There are bikes and cycles available on rent for sightseeing. Since the temperature was almost touching 35, I decided on taking an auto.
I bought a small guide book and also asked my auto driver to be my guide throughout the day. All the information on the different spots are available in the books and the internet so don't waste your money on getting a guide.
Why is Hampi so famous?
Hampi is a UNESCO World Heritage Site and was the capital of the Vijayanagara Empire in the 14th century. After the defeat of the empire by the Muslim sultanate, Hampi remained in ruins and the ruins are spread over 40 sq km.
Trip Cost
Bus fare( to and from Pune) + Hotel + Auto fare for 2 days of sightseeing + Food = 4500
( If you rent a bike or cycle the cost would be even lesser)
Safety concern
As a solo female traveler I found Hampi to be quite safe. But after sunset everything shuts down and I didn't venture out at night because I was too tired after full day of sight seeing.
Network connectivity
My hotel did not have wifi but my Vodafone connection was intact most of the time.
Language
Everybody speaks English, Hindi and Kannada there. Since it's a favorite place for travelers both local and foreign so people there are quite familiar with tourists.
Places I visited in Hampi -
(All the pictures you see below are mine and not stolen from any other source)
Vittala temple and Stone Chariot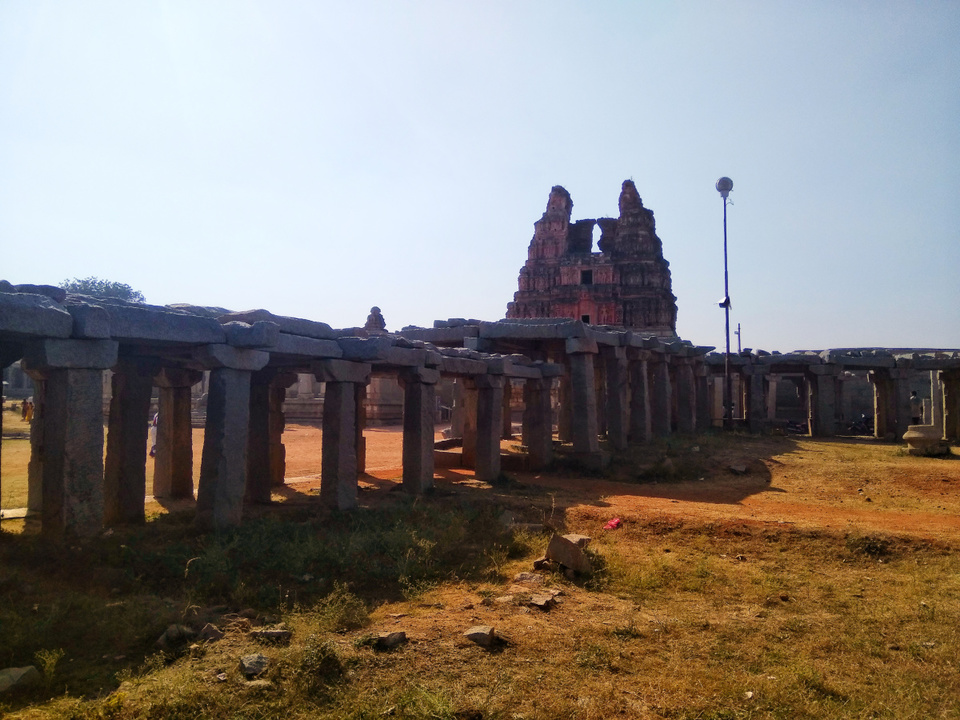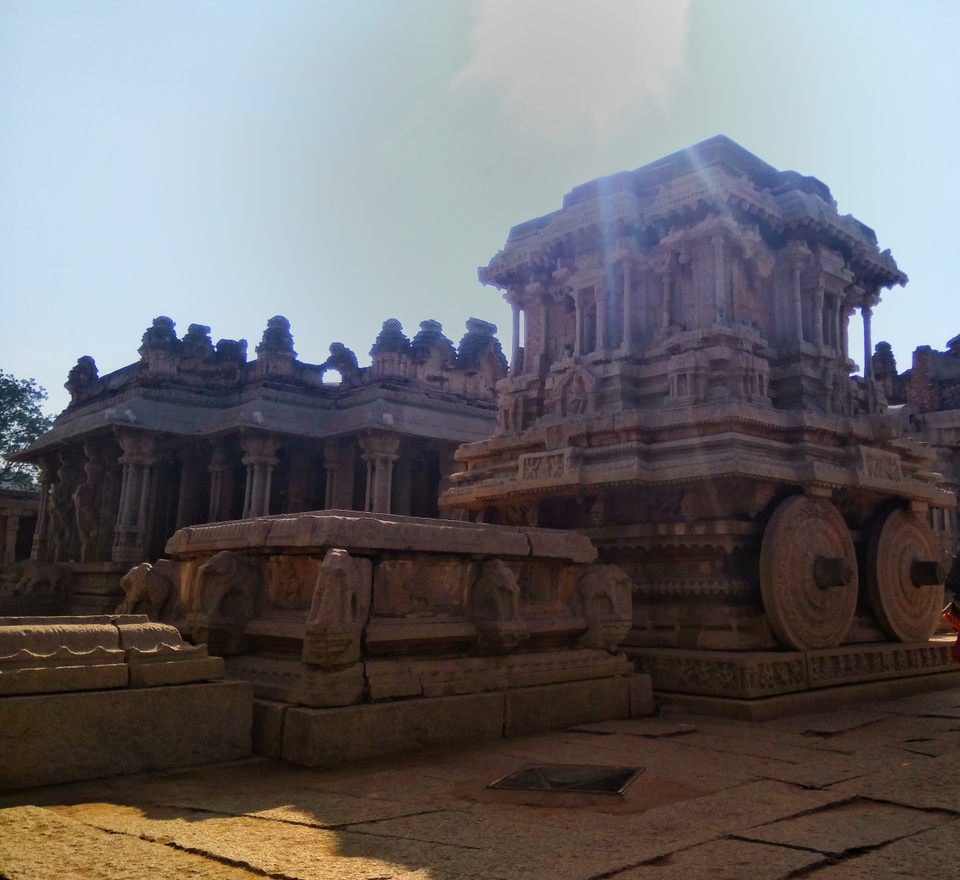 Hampi's sunset is absolutely beautiful and you can watch it from the Matanga Hill or the Hemkuta Hill.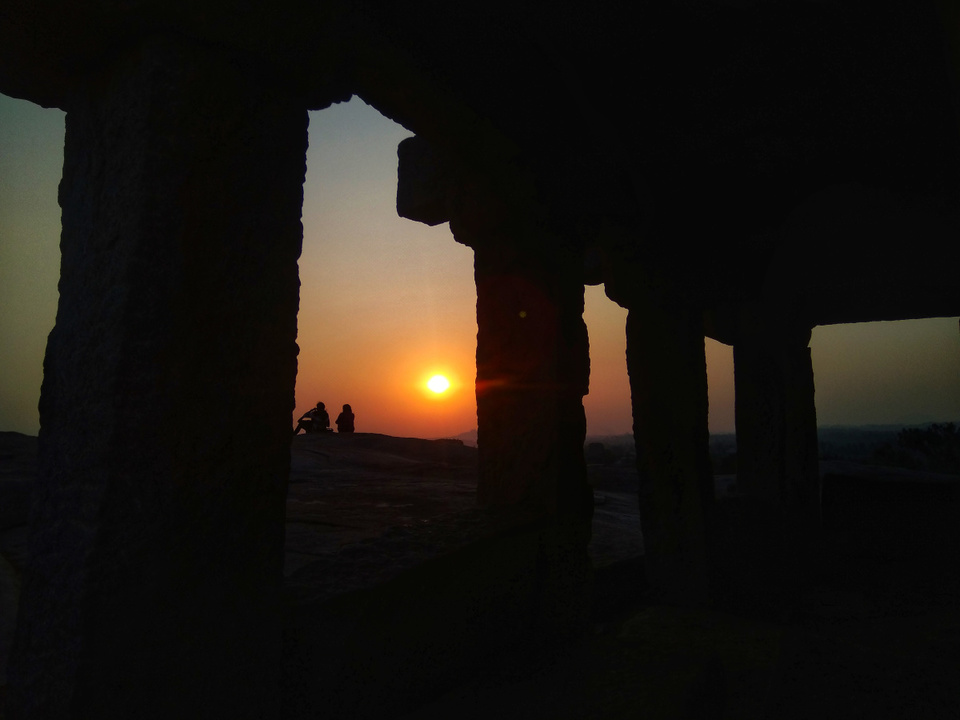 Next day I decided to cross the Tungabhadra river and visit the Sanatpur lake. Please do not miss the Coracle ride.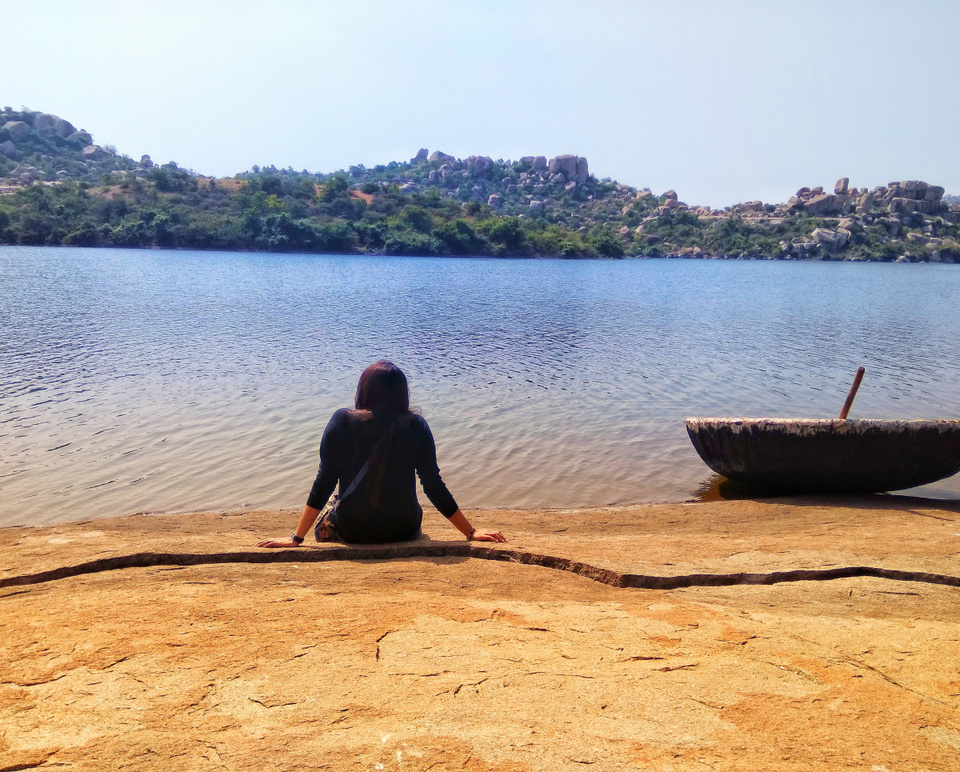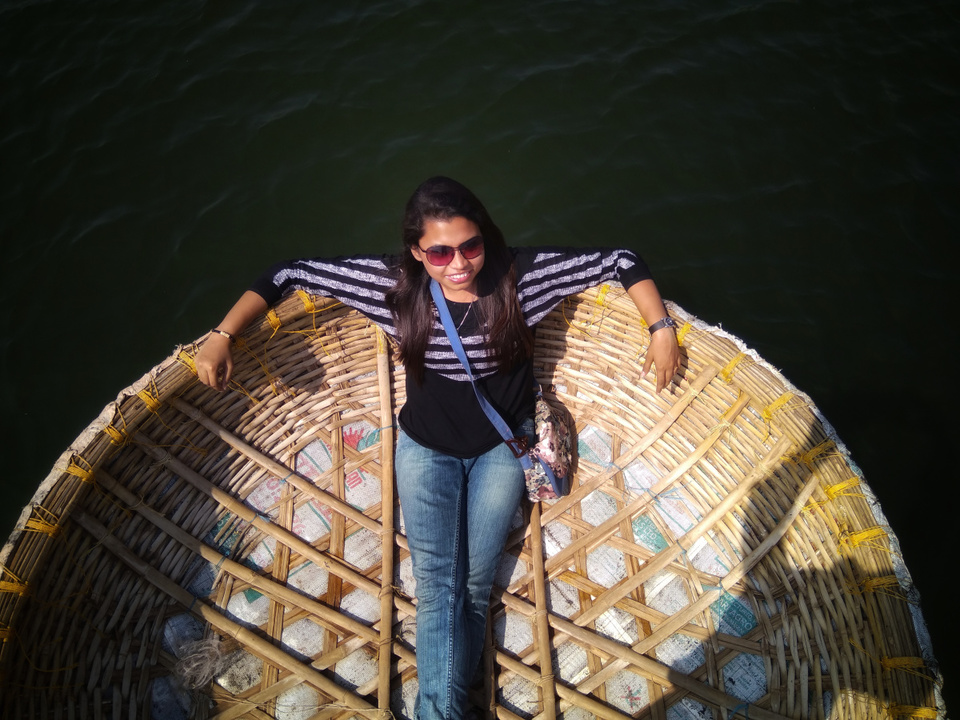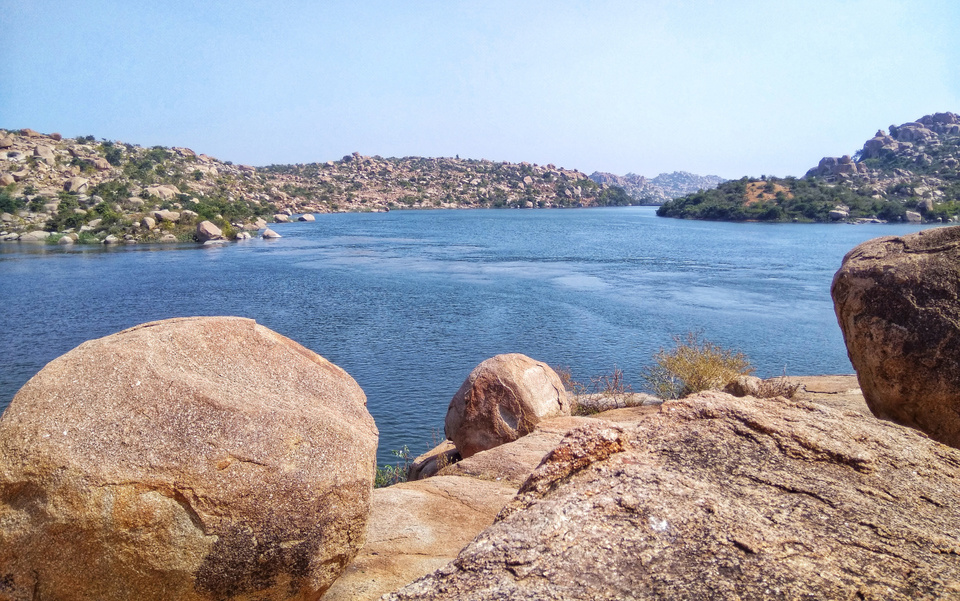 On Sunday evening I boarded the bus from Hospet to Pune with lots of memories and a new found confidence after successfully completing my first solo trip.