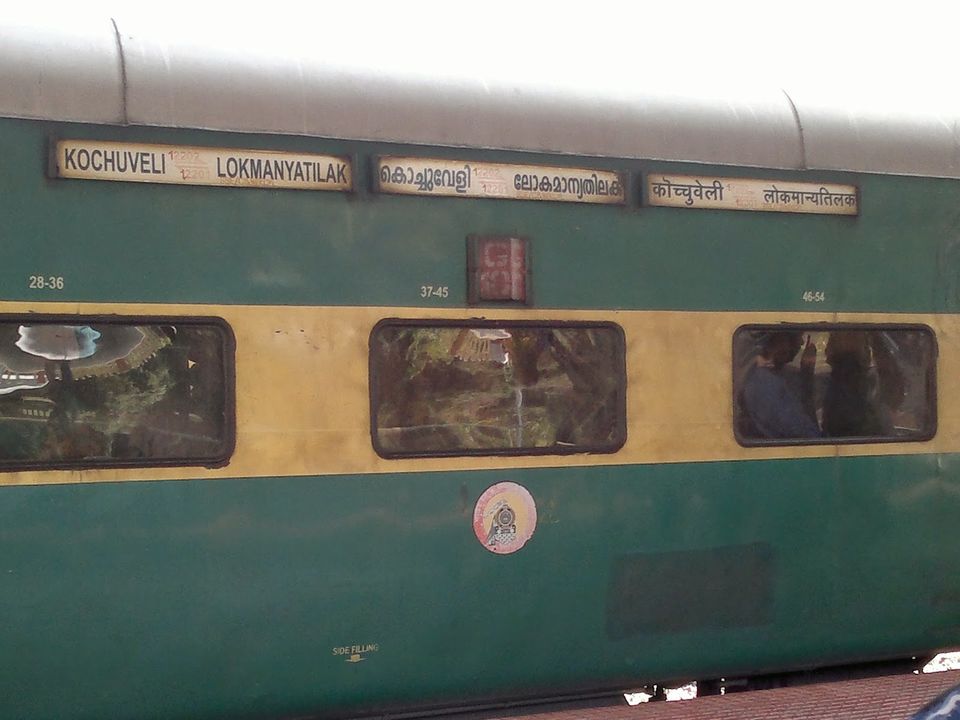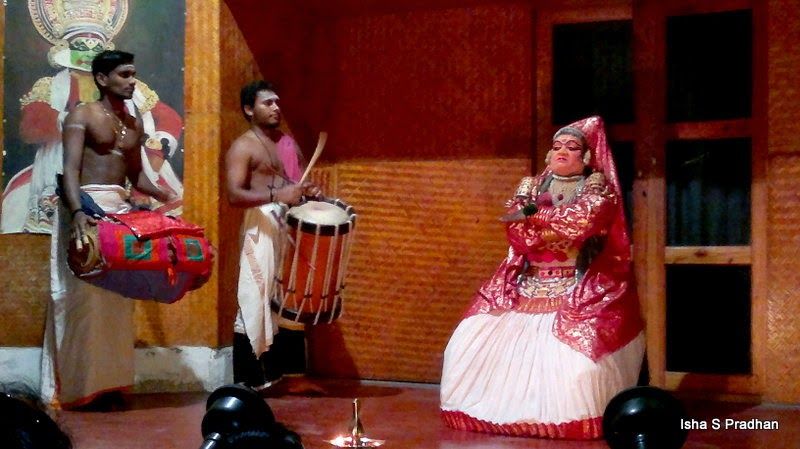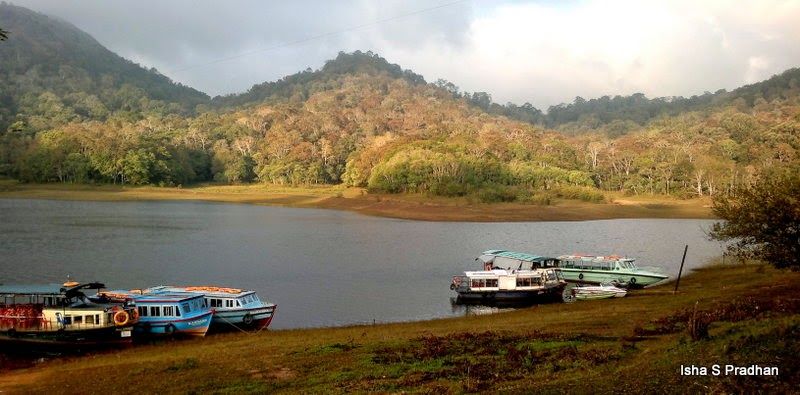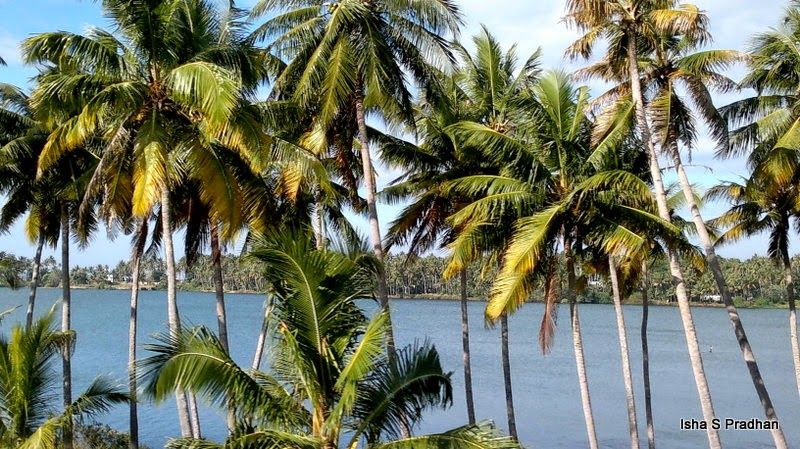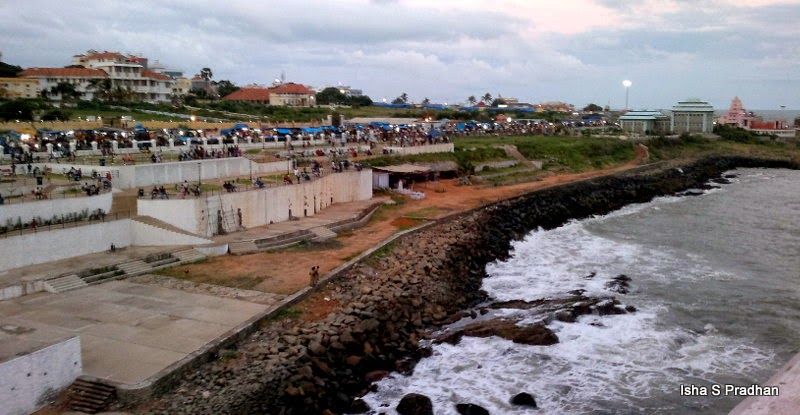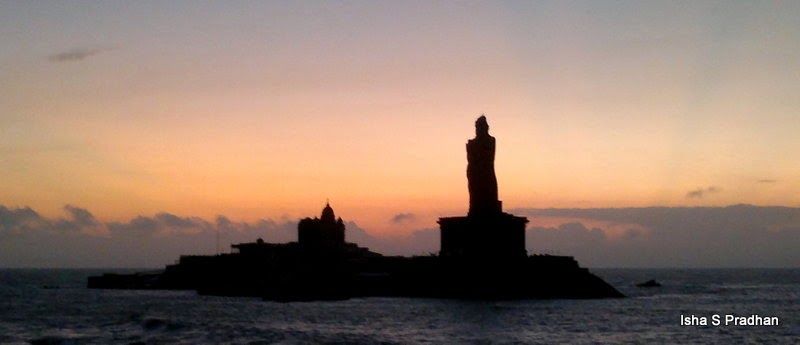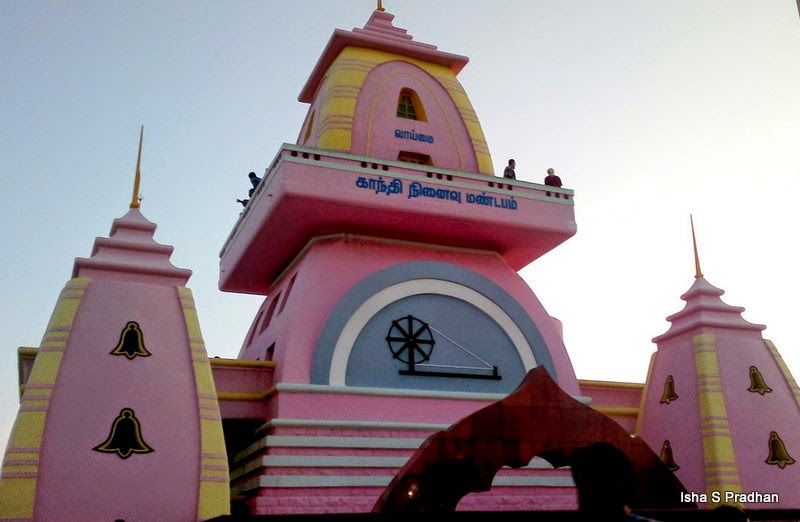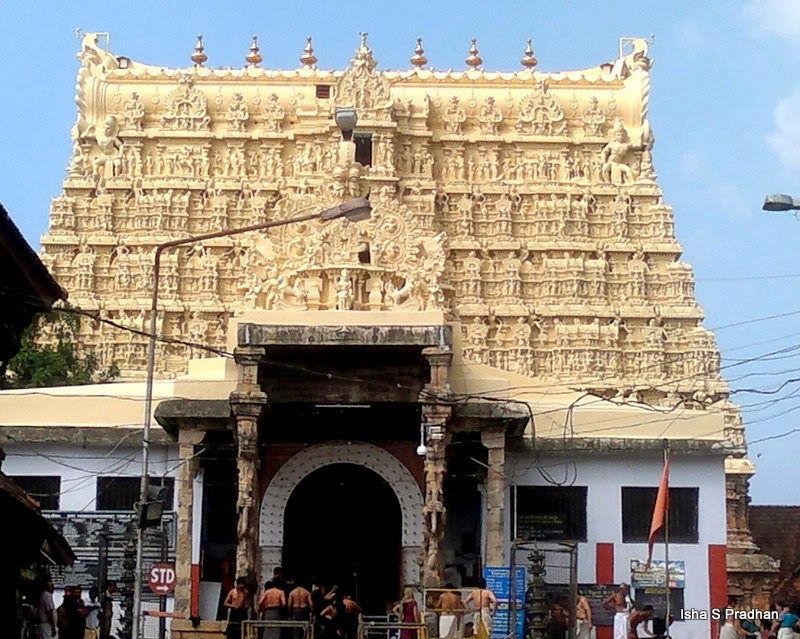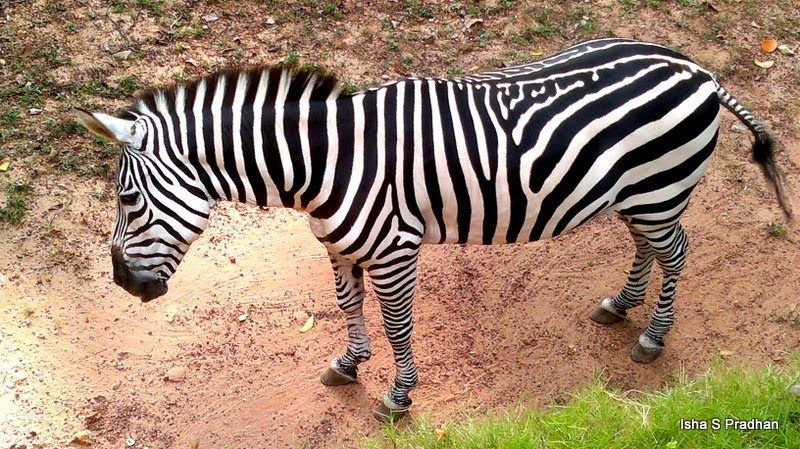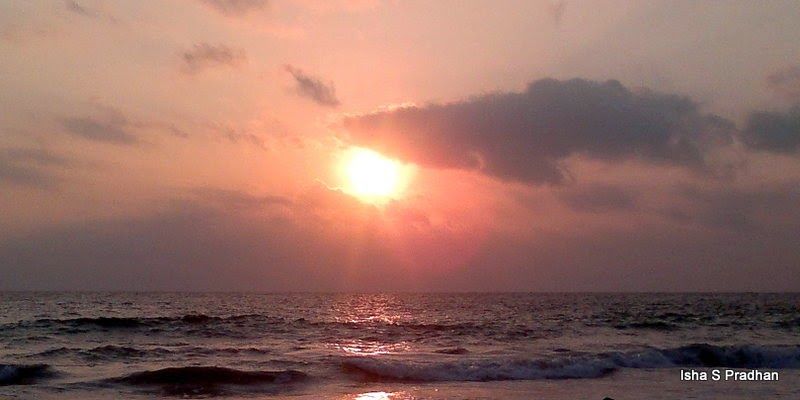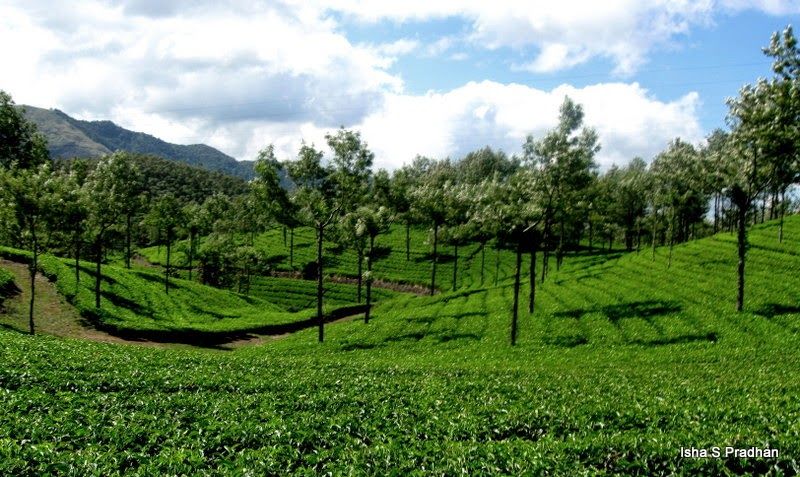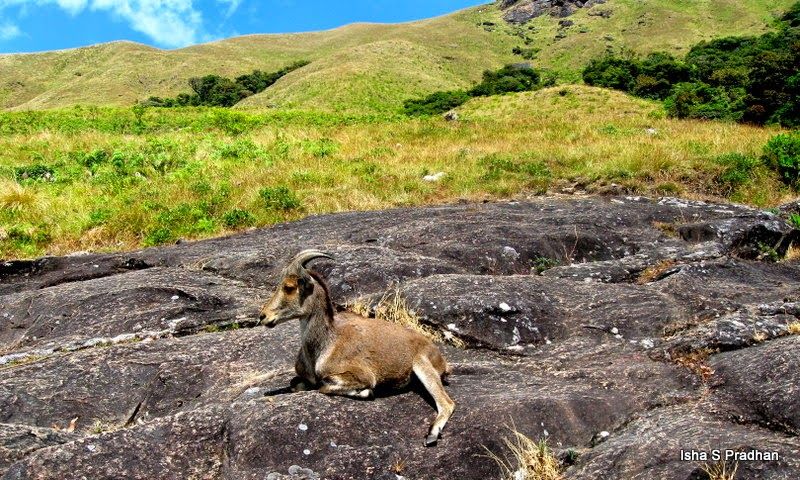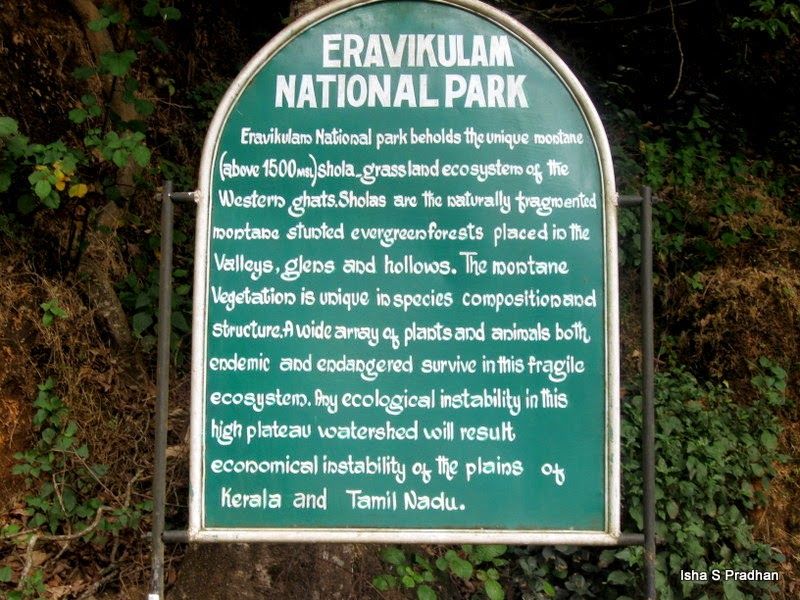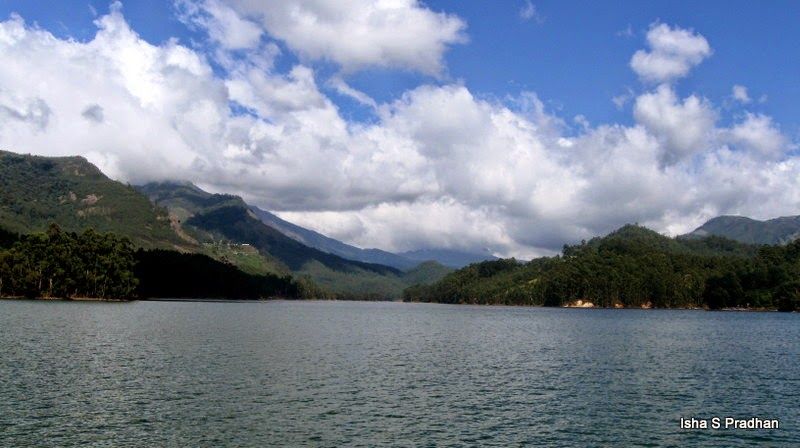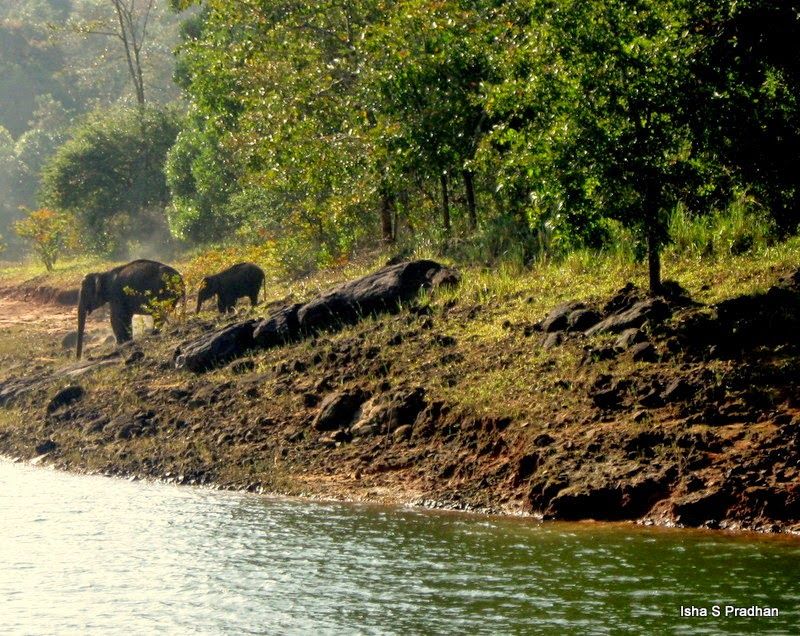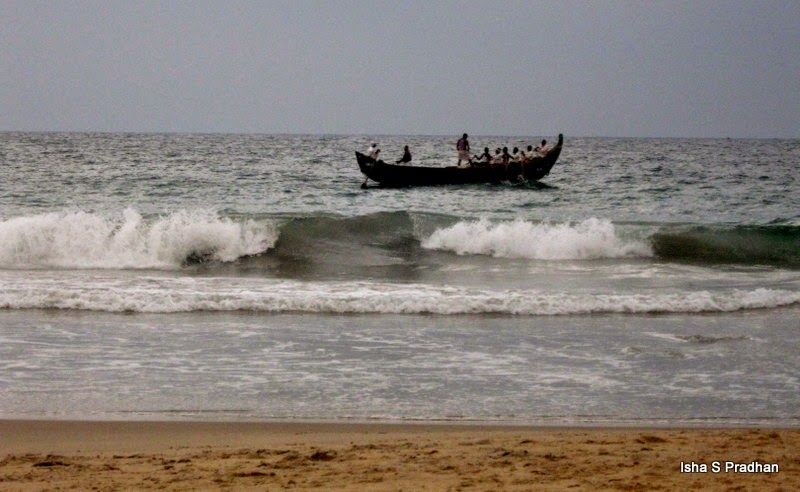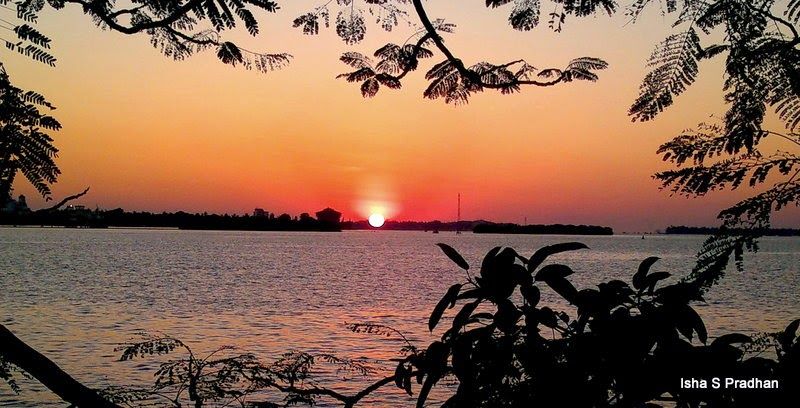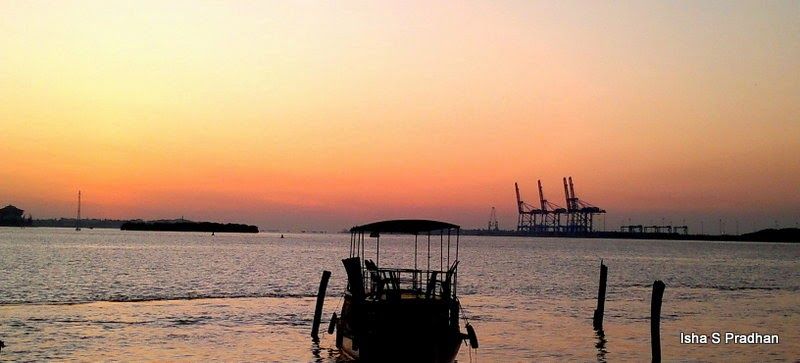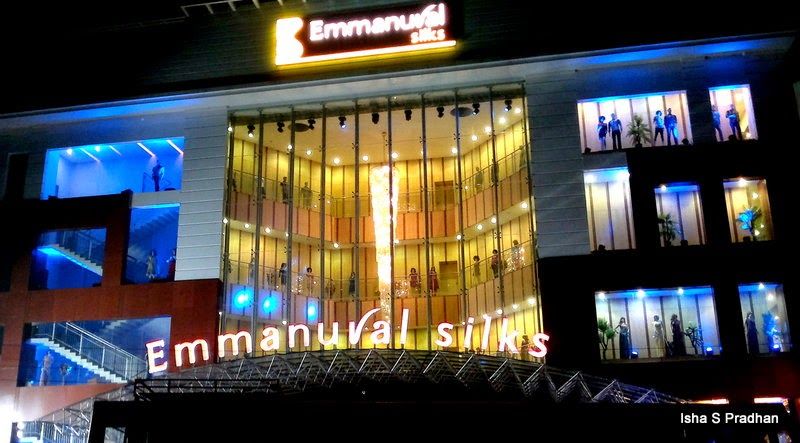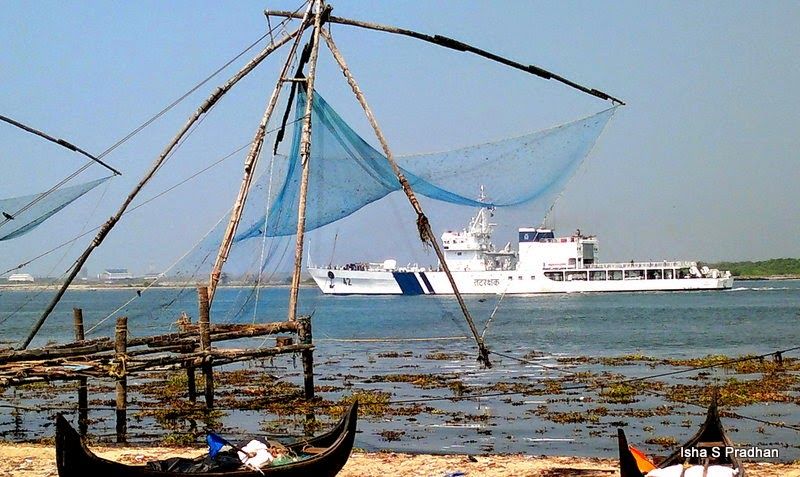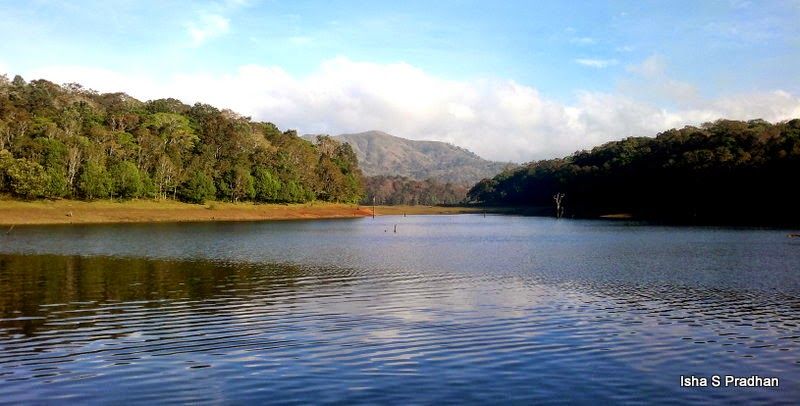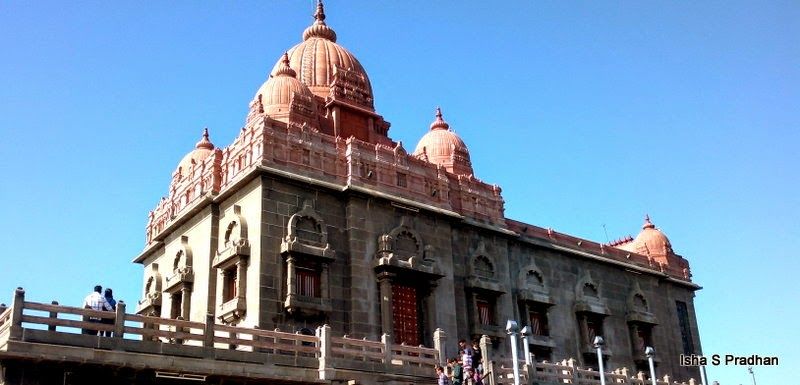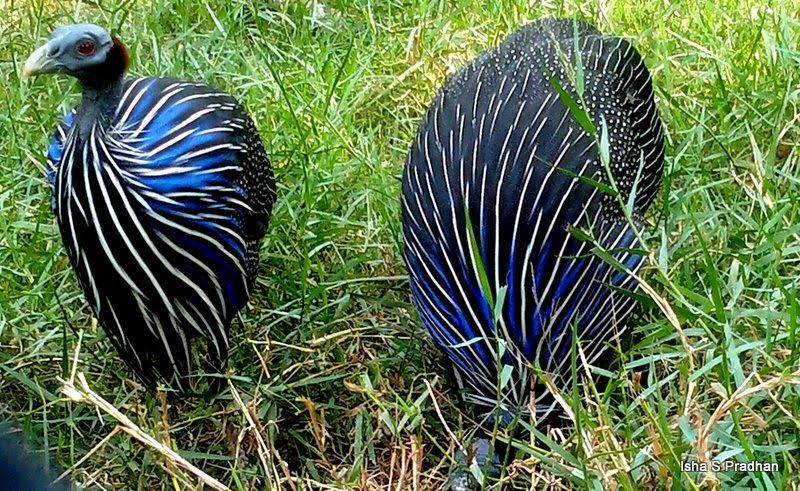 They don't call Kerala, 'God's Own Country' for no reason. It is one of the most amazing places I have ever been to. Right from breathtaking beaches to the lush valleys, coupled with the scrumptious food, it is a perfect destination for the people who love being close to nature.
I have never been on one of those guided tours where they try to cover 10 places in 5 days and literally drag you from one place to the next without letting you enjoy what is meant to be enjoyed. I have been very lucky in this context cause my parents feel the same way and have been my mentors when it comes to planning such vacations. After reviewing about 5 or 6 different tour itineraries and a careful study of the Kerala map, this is the sequence that we came up with:
Mumbai-Ernakulum(Kochi)-Munnar-Thekkady-Kanyakumari-Trivandrum-Mumbai
1. TRAIN FROM LOKMANYA TILAK TERMINUS(LTT) TO Cochin.
We decided to board the Garib Rath train from LTT and got down at Cochin. We reached there late afternoon and so had no time to relax. But after spending about 20 hours in the train, you don't really feel like sleeping in the hotel room. So we set out for our city tour. We had hired a taxi which accompanied us for the next 4-5 days.
The first spot we visited was Marine Drive. For all my Mumbaikar reader, yes, even they have this small park with an amazing view which they call marine drive. You can watch the localities relax there after a tiring day at work, children playing and might also spot some tourists.
The picturesque setting can make you want to sit there for hours, staring at the sea. I thought it was a great place to relax.
After, our driver took us to one of the most famous shops in the cite, called- Emmanuval Silks. This shop is an amazing place to be if you are looking to go on a shopping spree. Although not very cheap, it is definitely worth a visit. The interior of the shop is quite impressive too.
The next day, we went to check out the famous Chinese Fishing Nets. You will find every tour company listing this out as a must-visit place. This place had a nice feel to it but I felt it was a bit overrated. For those of you who have access to kitchen, you may want to buy fresh tiger prawns or crabs. They looked amazing!
Later, we visited the Dutch Museum/Palace which was built by the Dutch and had some amazing paintings and murals. We skipped some other museums as we had to depart for Munnar the very day.
Cochin to Munnar is about 128kms and it took us around 4 hours to reach Munnar.
Where we stayed: The Durbar Residency, Cochin
2. MUNNAR-THE HILL STATION
Munnar is a famous hill station, famous due to its scenic beauty and its proximity to Cochin. If you are a photograper or just simple love taking pictures, then you MUST visit this place cause you just won't get tired admiring its beauty. We were tired from the journey and so decided to take a nap and began sightseeing next day onwards.
We visited the Eravikulam National Park followed by the Mattupetty dam.
Here, you can take your vehicle to the base of the national park. Only few mini buses are operated inside the park in order to control the environment pollution. The trips are organized by the forest department.
You get to see an amazing view of the tea plantations on your way to the main park area.
The main attraction of this place is the Nilgiri tahr, which is a type of a goat. But these goats are no ordinary goats, mind you! They pose for you. :P .. Well, not quite literally but they are pretty cool.
You can enjoy the view from the top for an hour or so if not more. There is nothing much to visit here apart from this but I suggest not to skip this place,
From there, we left straight for the Mattupetty dam.
It was a quiet place and the solitude kinda frees your mind of all the worries and you feel like you could stare into the water for hours. Since we had gone during the monsoon, the weather was pretty amazing. Although our driver insisted that we move, we spent more than an hour at this place.
Where we stayed: Westwood Riverside, Munnar
3. THEKKADY- HOME OF THE Periyar NATIONAL PARK
We then drove from Munnar to Thekkady which was about 85kms. On the way, you can see some more tea plantations. On our arrival, we began hotel hunting and probably got a little bit carried away and booked this room that had a beautiful view and was by itself pretty amazing too.
Later that night, me and my mom decided that we wanted to watch the folk dance and so we asked around and visited a small local theater, where we watched the Kathakali dance form. We also got a chance to see the dancers have their make up done and then had a chat with them after the performance.
Next morning was an interesting experince. We were warned by the locals that if we wanted to go on a boating tour in the Periyar lake, then we should hail an auto-rickshaw and reach the venue very early morning, by about 6 30 am. We did as told but we were in for a surprise! All of the rickshaw drivers stop at about 750 m short of the destination and ask you to get down and run towards the ticket window, Yes! They ask you to run! First we thought it was a joke, but then we saw everyone running like their life depended on it. It was hilarious and awesome at the same time. :D .. And it was totally worth it when we witnessed the beauty of the Periyar lake.
We went for the boat ride and decided to skip the jungle safari. Although we did not spot a lot of animals, we managed to spot a baby elephant with its mother.
Before leaving, we also managed to visit a spice plantation. You can find various plantations around and may chose the one that you find best.
Shortly after that, we departed for our next destination.
Where we stayed: Ranger Wood-Nature Castlle, Thekkady
Kathakali theater: Thekkady Kathakali Center. Price was Rs 150 per person (in 2012)
4. KANYAKUMARI... Kottayam - THE SURPRISE STOP
We had actually planned on returning to Cochin from Thekkady and then going to Kanyakumari by train. But our driver suggested that instead we drive to Kottayam, stay there for the night and catch the early morning train to Kanyakumari. It saved us a lot of time and also economized the trip a bit and also allowed us to rest for a bit.
We reached Kottayam late in the evening and hence we could not explore much.
Where we stayed: Not worth mentioning. Any hotel opposite to station will suffice, if you have an early morning train to catch.
5. KANYAKUMARI- HOME OF THE TRIVENI SANGAM(MEETING OF THE 3 SEAS)
Now, let me clarify that Kanyakumari technically doesn't belong to Kerala but falls under the control of the state of Tamil Nadu. But, owing to its proximity to Trivandrum(Capital city of Kerala), people tend to visit this place during their Kerala trip.
The main attractions here are, the Mahatma Gandhi Memorial, Swami Vivekananda Rock Memorial, Thiruvalluvar Statue and the Observation Tower.
From the shores of Kanyakumari, a small ferry takes you to the Swami Vivekananda Rock Memorial and the Thiruvalluvar Statue. It takes about two hours at the most to visit both the places. Avoid going there during summer cause it tends to be really hot.
Sunrise and sunsets look even more beautiful here. So, make sure that you wake up early morning and rush here before the sun rises. If you think that you'd be the only one getting up so early, then let we warn you that if you reach just before sunrise, you might not even get place to stand here. Blame it on me being a Mumbaikar but I could not help but compare the rush to the Thane railway station during office hours!
And what's more is that, they have erected this observation tower from where you can see the 'Triveni Sangam' or the 'Meeting of the 3 seas'. Also, during the sunset, you can watch the shades of the sky shift and you end up staring into the vast expanse of the ocean till its finally dark.
So, basically, the sunrise and the sunset here is not to be missed.
Later, we went to visit the Gandhi Memorial. Honestly, visit this place only if you are genuinely interested in looking at photographs of Mahatma Gandhi and going through his life in the pictorial form. Otherwise, I suggest you skip this one and spend your time savouring the various delicacies in the shops along the shore.
Gandhi mandapam is designed such a way that on October-2nd of every year which is the birth anniversary of Mahatma Gandhi, the sun-rays fall on the exact spot where Mahatma Gandhi's ashes were kept before immersion into the sea.(Found this info on Wiki.)
Near the memorial, you can find many shops selling decorative items, mostly made of shells. Its pretty good and cheap.
We also ate Bonda (Banana dipped in Besan and fried) and Masala Dosa, which was yummy!
That pretty much concluded our Kanyakumari tour.
Oh wait! I almost forgot to tell you that, I saw a peacock in the front yard of the guesthouse we were staying in. That was the first time I saw a peacock up close. (I don't count the animals I saw in zoo, cause its just plain sad to watch them caged up.)
Where we stayed: A guesthouse at a walking distance from the Kanyakumari coast.
6. TRIVANDRUM - THE CAPITAL OF KERALA
We took an early morning train from Kanyakumari to Trivandrum. And, boy was I glad! I suggest that even though you have a vehicle, you MUST take a train on this route. Its so scenic.
We got to see small villages with picture perfect little houses, loads of coconut trees alongside river banks, school children all ready for school and men and women working in small paddy fields. It was just amazing! Plus, the morning weather was very refreshing.
Main attractions of Trivandrum are, the Padmanabhaswamy temple, Kovalam beach and the Thiruvananthapuram Zoo.
The Padmanabhaswamy temple is situated in the middle of Trivandrum and is meant for visit only by Hindus. Also, one needs to follow their mandatory dress code. Women need to wear sari and men need to wear mundu or dhoti and no shirts are allowed. Also, there was a long queue to enter the temple but it was all worth it. The beautiful architecture of the temple adorned with intricate carvings makes you stare in awe.
Our next stop was the Thiruvananthapuram Zoo. I usually don't like zoos for obvious reasons but this one was very different. For a change, the animals were actually kept in large enclosures unlike the usual congested ones. This is a really big zoo, so you can expect to spend around 2-3 hours here. Plus there are open lawns where you can rest.
Because we spent hours roaming about the zoo, we had a very little time left to visit the Kovalam beach. Beaches being my favourite, I wasn't gonna miss it for the world. So, we hailed an auto and made it just in time for the sunset.
Again, we witnessed a beautiful sunset. The sand of this beach was white and the beach was amazingly clean. Plus, there was literally no crowd and so we relaxed on the beach till it was dark.
The next day were set to go back to Mumbai. We wished we could spend some more days in this amazing state but well, it was time to go.
Where we stayed: A guesthouse, again.
Food attraction: Ghee roast dosa , Chicken fried in coconut oil, fried fish.
So that was it. I will try my best to update this article with accurate price of hotels and entry fees of the various tourist spots, as and when I can.
Also, due to shortage of time, we could not visit Alleppy but if you plan to visit Kerala, then it must definitely be on your list. A night in the house boat and a ride in the backwaters is something that should not be missed.