You can call it a popular trend or routine exercise to catch up with friends once in a while for lunch, shopping or movies.
When I have not met a friend for a long time, I do not usually propose that we meet for lunch at home or in a restaurant – I suggest a place neither of us had seen, as our meeting point
This one was one such trip and truly satisfying.
I headed from home alone while my friend and her sister were supposed to meet me in Sakherbazar, Behala. They were coming from South Kolkata
A quick auto ride to local station (INR 9/-), train to Sealdah (INR 10/-) and finally a bus takes me to Sakherbazar (INR 9/-) where I waited for roughly 15 minutes.
Once they reached, without wasting a minute, we caught a bus and headed towards this center.
Why BAPS?
All three of us are spiritual seekers. However we knew nothing about the founder or his philosophy. We did not even know the full form of this acronym. (We did not learn that even by the end of the trip). We remember it as BAPS Swaminarayan Temple situated near Joka.
Just an image similar to this made me visit this place. Google has been my best friend for daily trip like these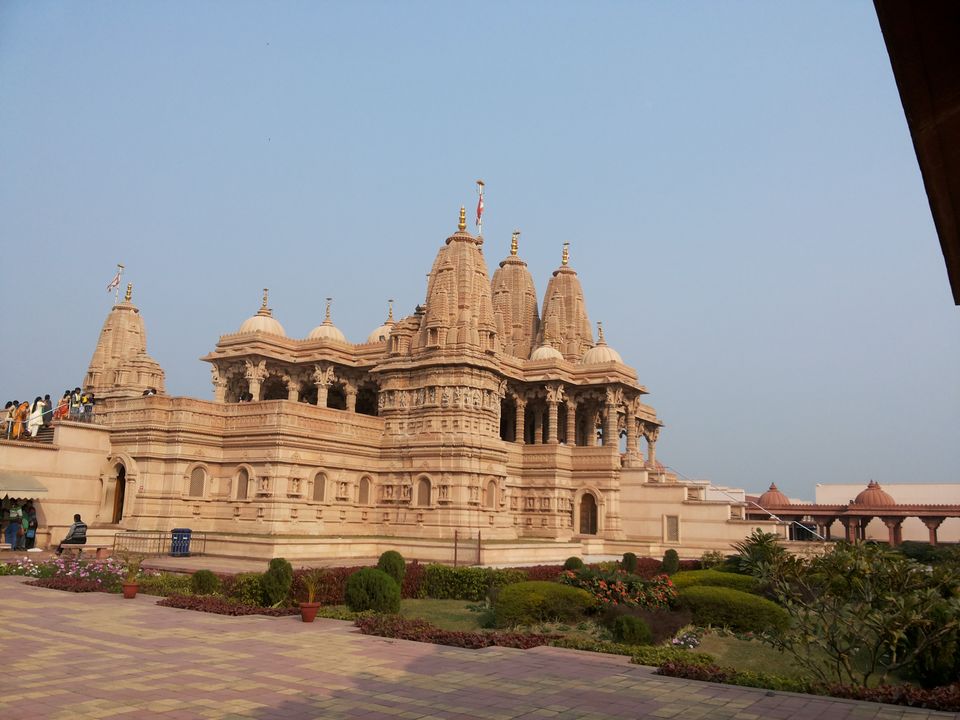 Its history belongs to the 18th century however it was established in 1907, founded on practical spirituality. This is a volunteer driven organization committed to improve society through individual evolution, growth, faith and service
What we did?
It is only after we reach there, we learnt about the origin and roots of this spiritual center. The beauty of the place is not just in what we see, but how we feel.
So primarily what we did was wander and learn more about the place so that I could write this blog, almost a year later and still have images fresh in mind.
Remember, we friends were meeting after ages? So we chatted to glory, as we explored the entire area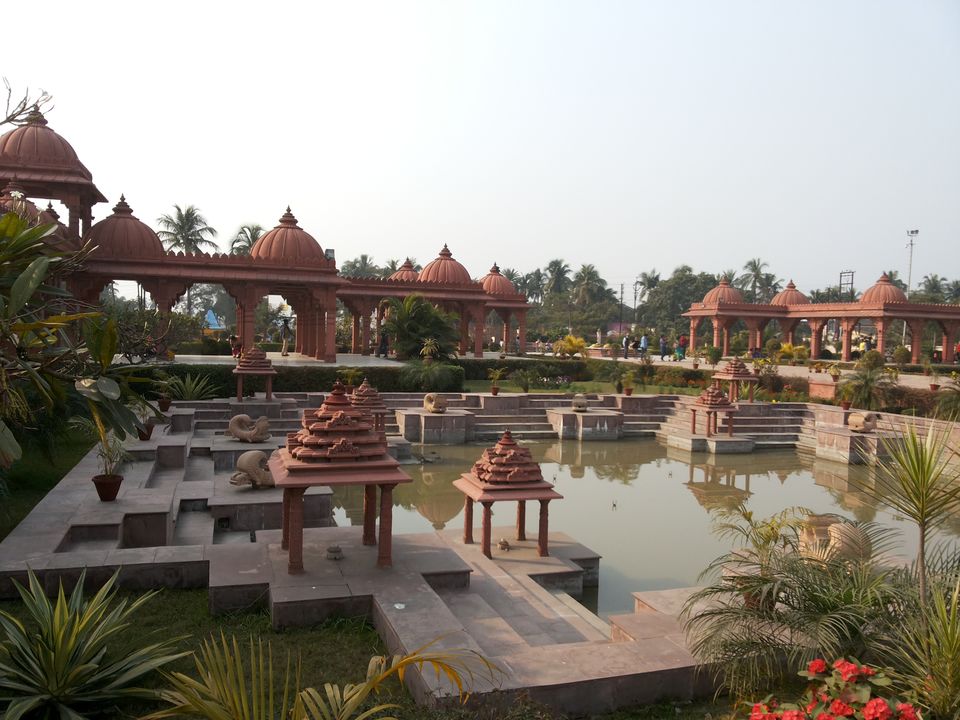 As soon as we got in to the premises, we noticed a popcorn store. We chose to come back later.
We sat under a tree and munched pop-corn.
There is a huge dining space where I suppose you can order food. We had reached the center around 2 PM, our stomachs fully loaded - so we did not explore what is available here.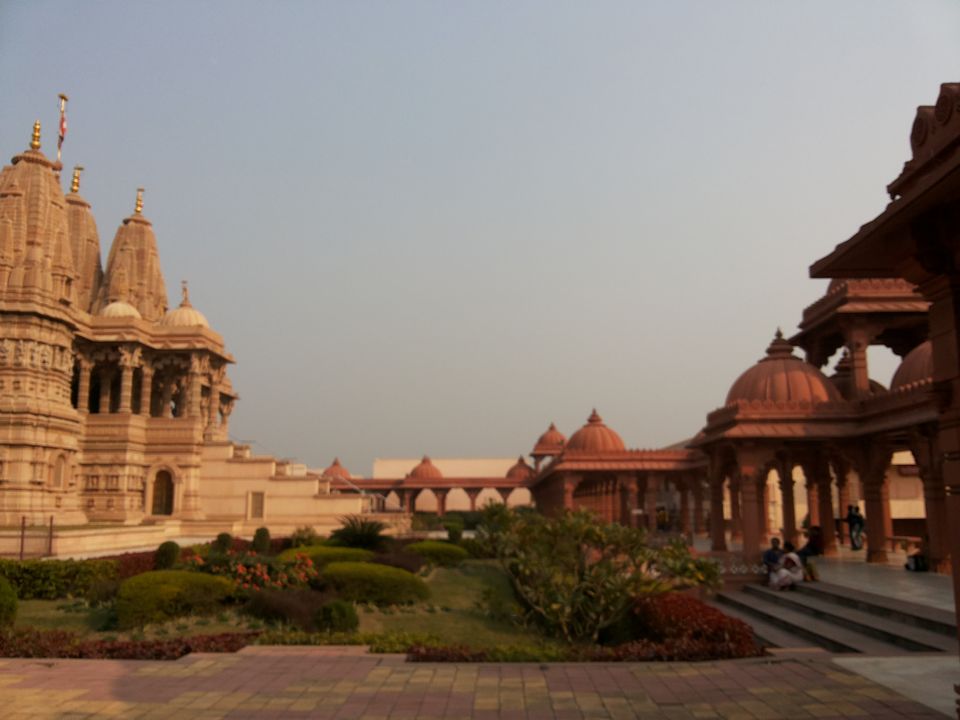 It is the carvings and the beautiful courtyards that make you wonder and want to explore its counterparts in rest of India and abroad.
Just in case you want to know what BAPS stands for. It is Bochasanwasi Shri Akshar Purushottam Swaminarayan Sanstha (BAPS)
Why complicate life? Leave it as we remember, BAPS
What is more important to remember, is what the structure and its founder stands for - Selfless service!!