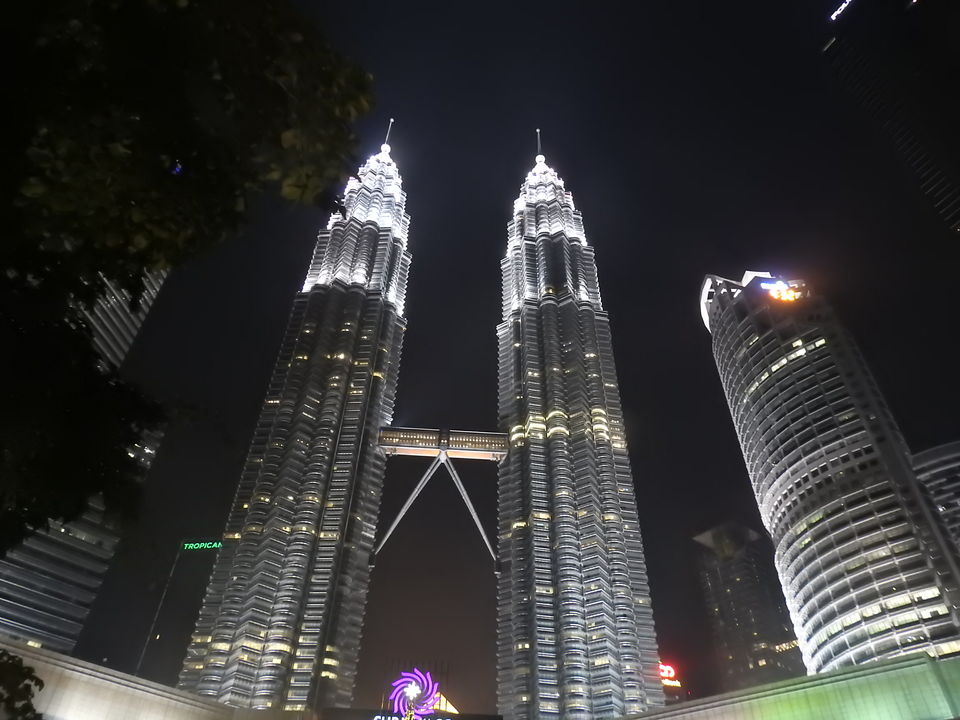 We planned an amazing vacation in Vietnam, going around the country, exploring the food and what not. Checked the ticket prices from Bangalore to Ho Chi Minh, and a state of shock. We know that tickets should be booked in advance, but who would have expected such high prices for one way ticket to Ho Chi Minh. Anyways we started looking for the alternatives, and Kuala Lumpur stuck. We had plans for Thailand as well, and could have gone directly there, but life is too short for one country. The next moment we have booked some cheap tickets and are getting the entri visas done. And oh boy ! what a start to the trip! Srilankan airlines didnt let us board the plane as they need a transit visa ( the plane was via Colombo ) and we had to buy on the spot tickets to KL. Circle of life.
Anyways, day 1, We reach Kuala Lumpur and we are awestruck. The city is so green, modern yet traditional. Its a potpourri of entire Asia. We head straight to our hostel which is located in the city centre. Just stacked the bags in hostel, grabbed something to eat and out we are, exploring the china town. It was such a hustle bustle. For a moment I thought I was back in Sarojini Nagar, but that street food and its aroma brought me back to KL. Variety of food which was non exhaustive, we were spoilt for choices. We had something and just kept roaming around. Came back and after regaining that strength , we shot off the once tallest towers of the world, The Petronas towers. What a beauty ! I could sense the speed of this city. Came back to the den and retired for the day
We had a street food tour and a pub crawl planned for the day. Started with some local explorations. Looked at the lovely local markets, had some amazing local food, and came back to get ready for the crazy fun - the pub crawl. We also ate gargantuan amount of street food. Trust me, when in KL, don't miss out on any of the street food. Its so delectable.
All that pub crawl and good food had really tired us and after a good sleep session ,we were ready to take on more of KL and surroundings. We decided to check out the Batu caves. It is a very famous Hindu shrine in KL and is in the outskirts of the city. And to our surprise there is a dark cave system, which is so so good. I will highly recommend the dark caves tour to everyone. It was just breath taking.
This sudden trip of KL will always be close to my heart. It had everything I imagined and much more. Made so many good friends there, and saw some really stunning places, will return one day for sure. Will cover much more of the Malaysian coasts the next time. Vietnam is waiting though, won't be long, when I will be recording those streets and crazy food of Ho Chi Minh city. Adios.