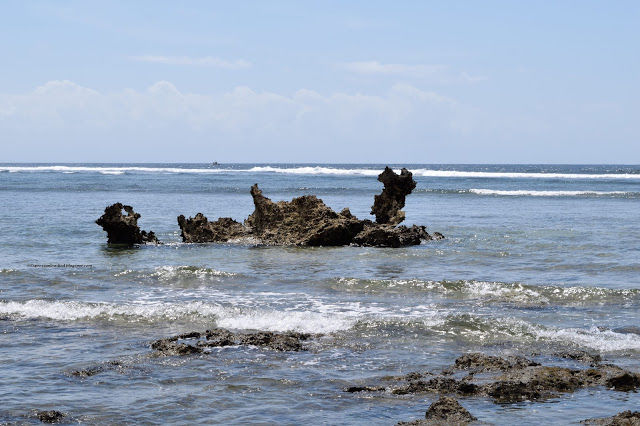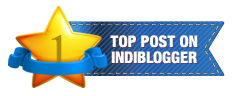 Trip to the Paradise Island Bali isn't complete without a visit to Nusa Dua. Located in the southern part of the island, the quaint pristine beaches of Nusa Dua is popular as a surfing destination. Even if water sports do not interest you, the place has a lot more to offer. Here is a virtual tour of the luxurious Nusa Dua through my blog post.
1. Nusa Dua Beach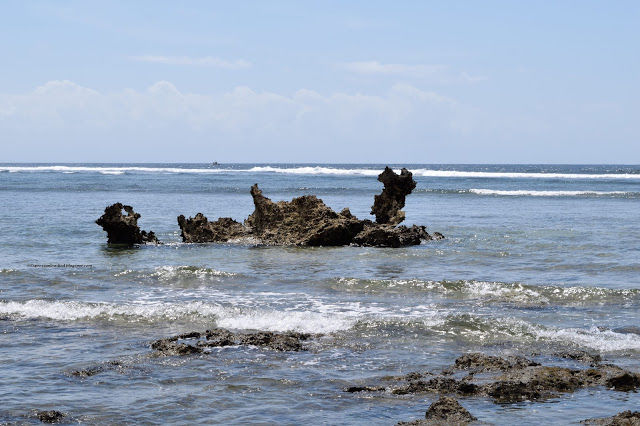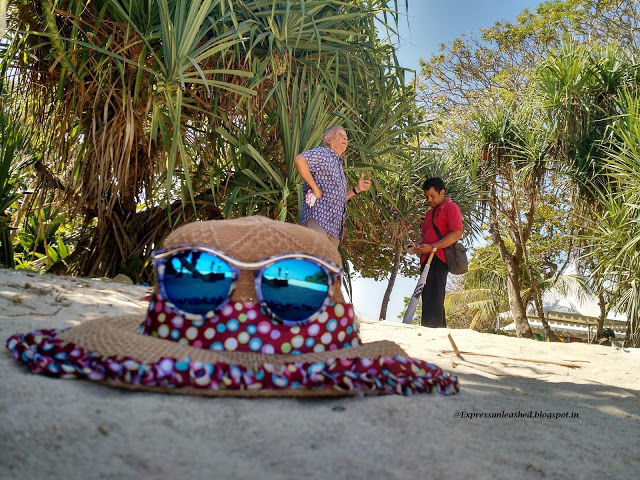 Needless to mention, the white sparkling stretch of Nusa Dua beach is the most popular attraction of the place. This beach is a poplar picnic spot for families and kids. Surfers of all age have blast here. The water literally is dotted with sails and surfing boards, as the pristine white sand shines in full glory. You can sit under a tree and relax. Sun, sand and a fruit mocktail in Nusa Dua would be the best way to holiday here. Different stretches of the beach have variety of scenic beauty. The other side of the beach has rocky beach with limestone cliffs, which make perfect photo opportunity props. Spending half a day at this beach would be a great idea for your Bali itinerary.
Entry fees- None (You can keep your belongings in the shafts or boats for a nominal fees. We left ours on the beach, since Bali is safe and no body steals)
Location- Southern point of Bali. You'd pay toll on the way to enter Nusa Dua.
2. Museum Pasifika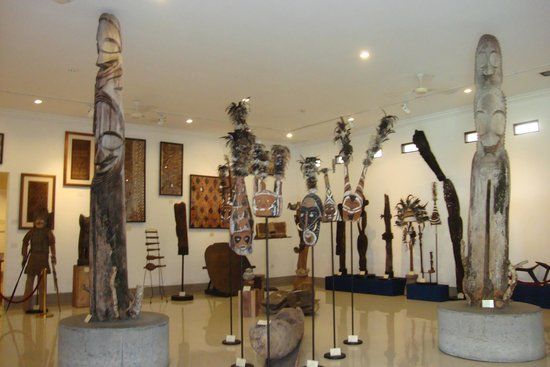 Attention art lovers and history enthusiasts. Who would have thought that a place like Bali has something serious and immense like this museum? The museum has works of art, culture and heritage of Indonesia and Asia Pacific region. 200 Eminent artists and cultural artefacts from 25 countries have found a prominent place here in the huge space divided into 11 galleries. Cameras are allowed in collection galleries. Flash or tripod is prohibited and video-taping is limited to the lobby area. The museum is a great learning place for children, and is wheelchair friendly as well. You can spend a good 2-3 hours and imbibe a lot of knowledge. Check out the website https://www.museum-pasifika.com/ for more details.
Location- Complex Bali Tourism Development Corporation (BTDC) Area Block P at Nusa Dua. (Few blocks away from waterblow)
3. Waterblow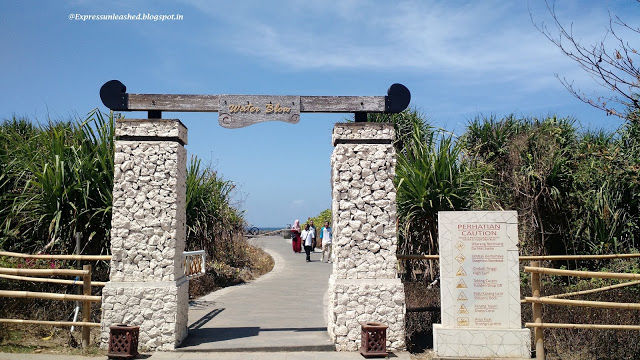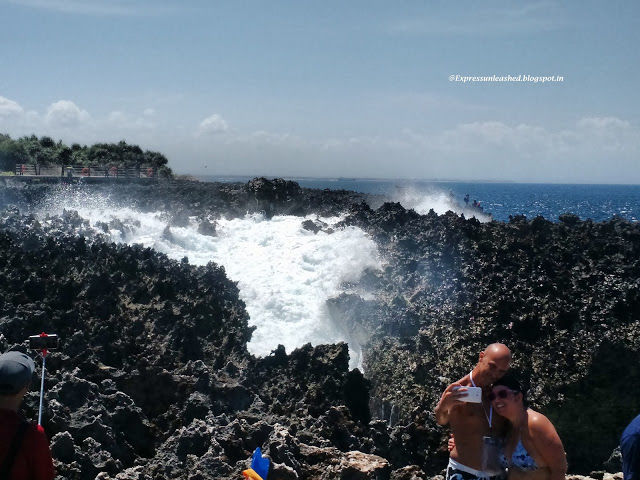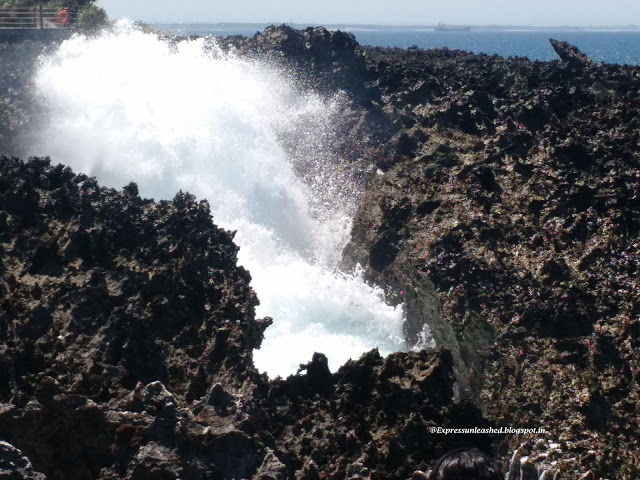 Straight from the heart of the sea, water blow, is a natural fountain that forms when the high sea waves lash the rocks. Watch the nature's splendor in full force when the waves splash as high as 20 feet. Water Blow gets its name from the sea waves fill a rock cavity and lash with strength, hence getting its name "Water blow". A beautiful pathway has been constructed for the tourists to walk across and enjoy the view. Tourists step down at the end of the pathway to see the waves closely and love getting drenched in the waves' splash. You may want to check the time of high tides before visiting this place, since the crowd only starts gathering after 11 am.
Even if water blow does not entice you, the breezy air, the emerald and blue shades of the ocean and gliders hovering above your head would surely hold you there. This is place to have fun just like the waves play up.
Do not step on the rocky cliffs, as they tend to be slippery and the washes might sweep you away in split seconds.
Entry fee- None
Location- Nusa Dua Beach, Few meters from the museum parking.
You would cross a park with statues of Krishna and Arjun.
4.Under Water Sea Walk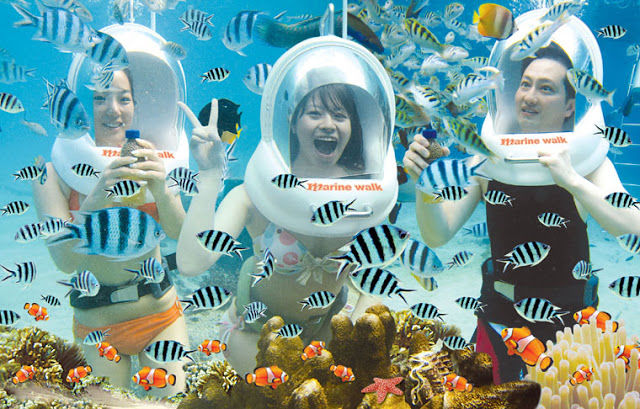 Imagine walking on the sea bed surrounded by colorful fish and gorgeous coral formations. The underwater life is the most exasperating and beautiful beyond imagination. The sea walk is one such experience which you would never forget. The walk is for everyone, including kids, even if you cannot swim. You would wear a huge helmet mask weighing around 6 kg which helps you breathe and see through the glass. Several agents and sea walker companies offer sea walk packages. You can choose from Balisuta OR Viator for packages. I had booked through Balisuntours.
Approx time under sea- 60 mins
Fees-Between 45 -80USD depending on the location and facilities
5. The hidden beaches- Geger and Menigat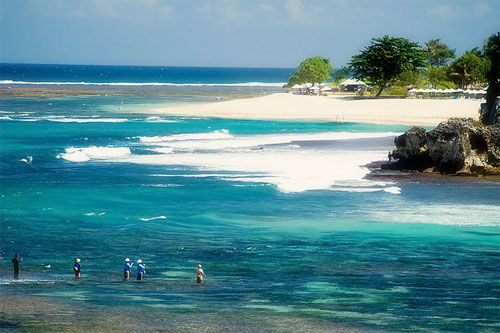 The hidden beaches in Bali are secret gems hidden gems of the Paradise Island. While there are many secret and less visited beaches in Bali, you can explore of these in Nusa Dua.
Unlike the overtly crowded Kuta beach, Menigat is a quiet one with very less footfall. You can choose to relax and unwind on the sandy stretch without doing anything. If stay in hotels in this area, your view will be spectacular every day.
Geger beach has rocky cliffs and clean bank with crystal blue water. You can sit under the rocks and read a book or sip a drink, while enjoying the cool breeze and exotic view. Enjoy food at reasonable price in few cafes at the beach.
The best part of these hidden beaches- Less frequented by public, less commercialized, clean and no hawkers pushing you for souvenirs or massage package. These beaches are meant for people who want to spend peaceful "me time".
Location:
Menigat- l.Pantai Mengiat Kawasan ITDC, Nusa Dua, Kuta Selatan, Benoa, Kuta Sel
Geger- Desa Adat Peminge, Sawangan | jl Giri Puspa D 1no12 Mumbul, Nusa Dua
6. Abandoned plane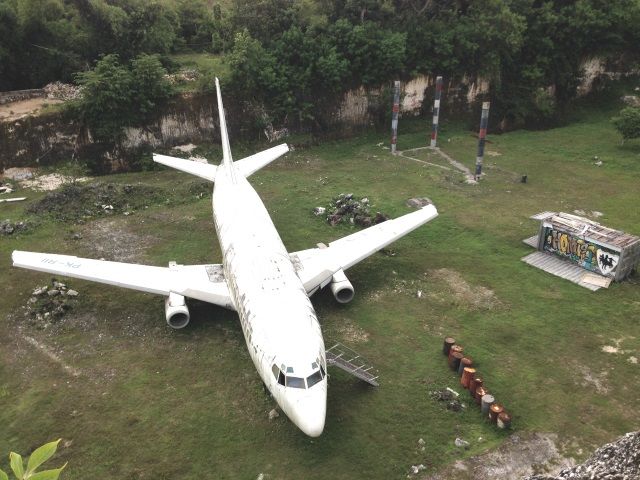 An old abandoned plane on ground in the middle of nowhere rather sounds bizarre. Don't worry, the planes have no engines. Nobody knows where these planes came from but there are several people who claim the ownership. Rumours have done several rounds that these planes will be converted into restaurants, though nothing has been done so far. There are two of these in Nusa Dua, both of which we saw many times while passing by these areas on scooter. The planes are stationed since many years and offer opportunity for photo shoots while walking on the wings.
Even Google Maps shows these planes as landmarks in Bali. Beat that!
They looked eerie to me but I am sure would have been fun to go inside the "ghostly" planes. You must visit if you want to ride the wings or mount the plane's nose without hurting/killing yourself.
Entry fees- None
Location- One on Bypass Ngurah Rai, next to Dunkin Donuts and another in South Kuta, along the Jalan Nasa Dua Selatan road.
P.S- I had visited Bali in August 2017