I am a travel junkie who enjoys discovering new places. Since my childhood, I have had a strong desire to travel. I was born and raised in Hisar, Haryana, and my parents would always plan a trip to the mountains/beaches to get away from the stress and summer heat during summer vacation.
When I was in fourth grade, I visited Goa for the first time and saw the beaches for the first time. We all know that from 1510 to 1960, Goa was a Portuguese colony. On my visit to Goa, I saw a lot of Portuguese imprints on the Goan culture. I was always curious to know about all and witness the art, culture and architecture of Portugal on my own.
I got the chance to visit Portugal 20 years later when I went to attend a conference in Lisbon. Lisbon is the largest city and capital of Portugal where the river Tagus runs. I landed the beautiful city of Lisbon on 23/07/2022. I was really nervous since I was traveling solo but I was also excited about a 14 days long trip to Portugal.
I relaxed on the first day and planned to visit Sintra the next day. Sintra is a municipality in the Greater Lisbon region and is home to various castles and palaces. I planned to visit the fairy tale castle, the Pena Palace.
I was staying near the Nova School of Science and Technology, Costa Da Caparica and reached Sintra via Metro. Its always recommended using public transport for visiting Sintra for budget travel as Sintra is 30 kms away from Lisbon. As soon as I reached Sintra, the vibe was really nice and I was really pumped to explore Sintra. There were a lot of volunteers to help with the places to visit in Sintra and it was extremely helpful. So I took a day pass for the bus which will allow you to visit all the palaces and castles for the entire day. I would recommend everyone visiting Sintra to start early morning as the entire place (Sintra) cannot be covered in a single day.
As I reached late in the afternoon, I decided to see the beautiful Park and National Palace of Pena. Pena Palace is a romanticist castle and is built on the top of a hill of Sintra. The beautiful Pena Palace was completed in 1854 and was recognized as a UNESCO world heritage site in 2005.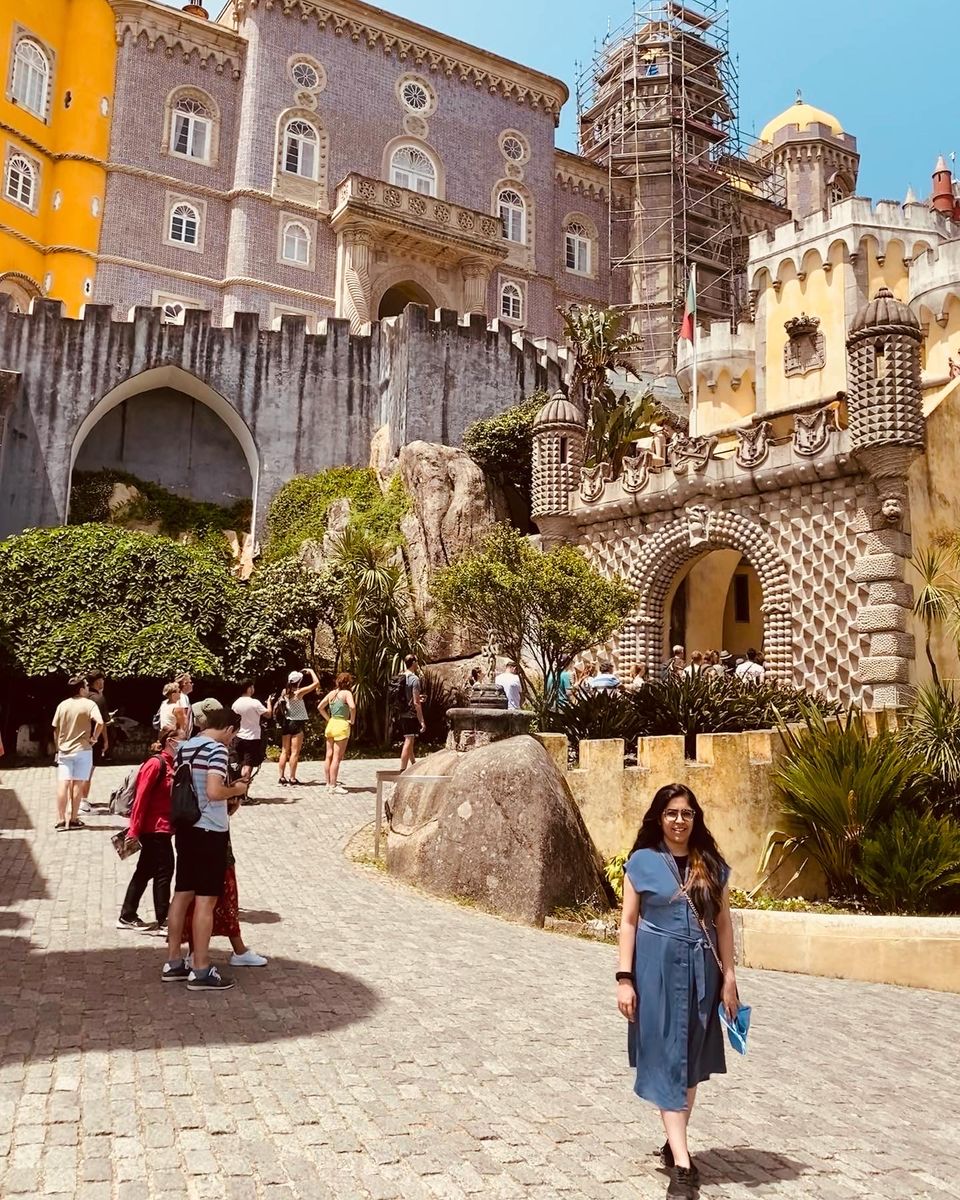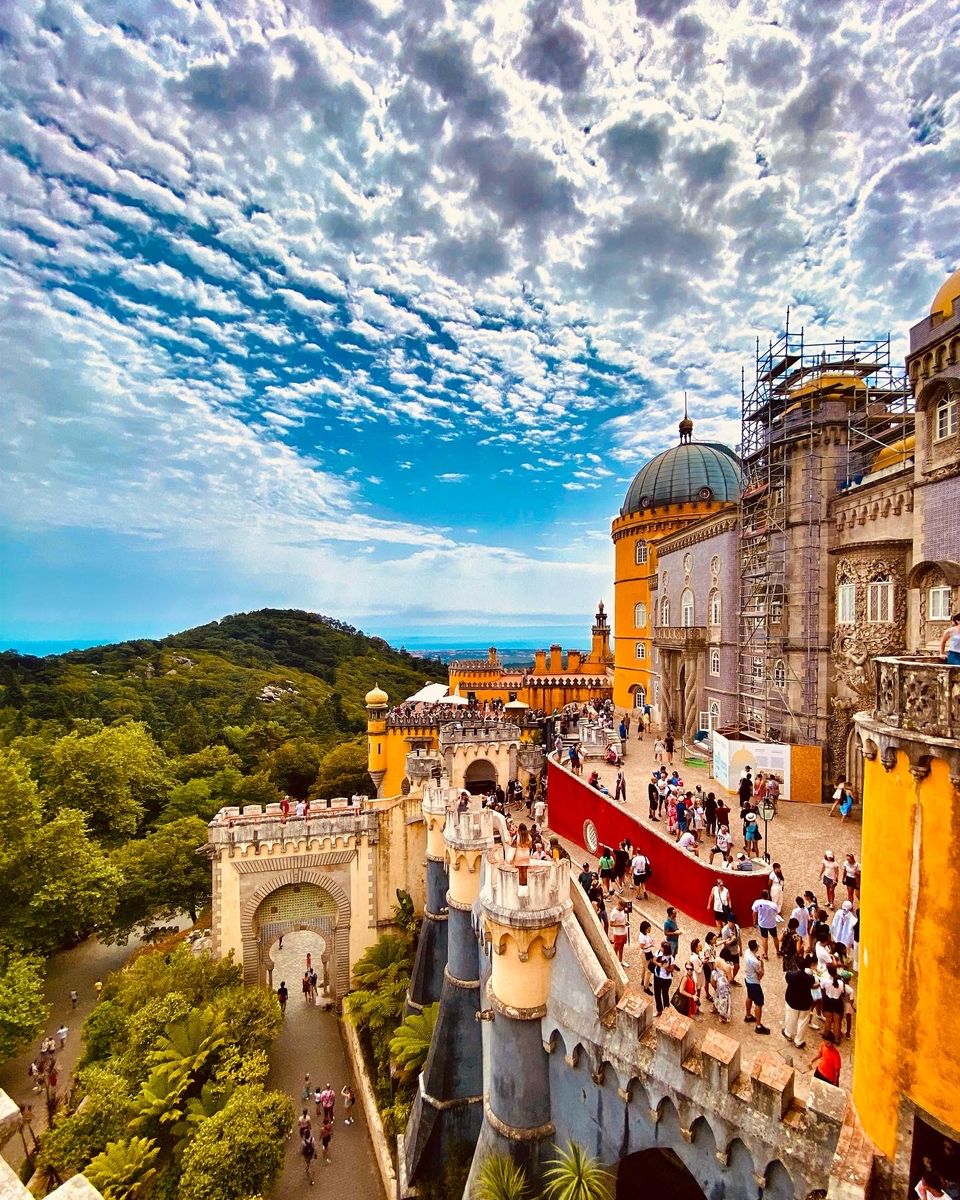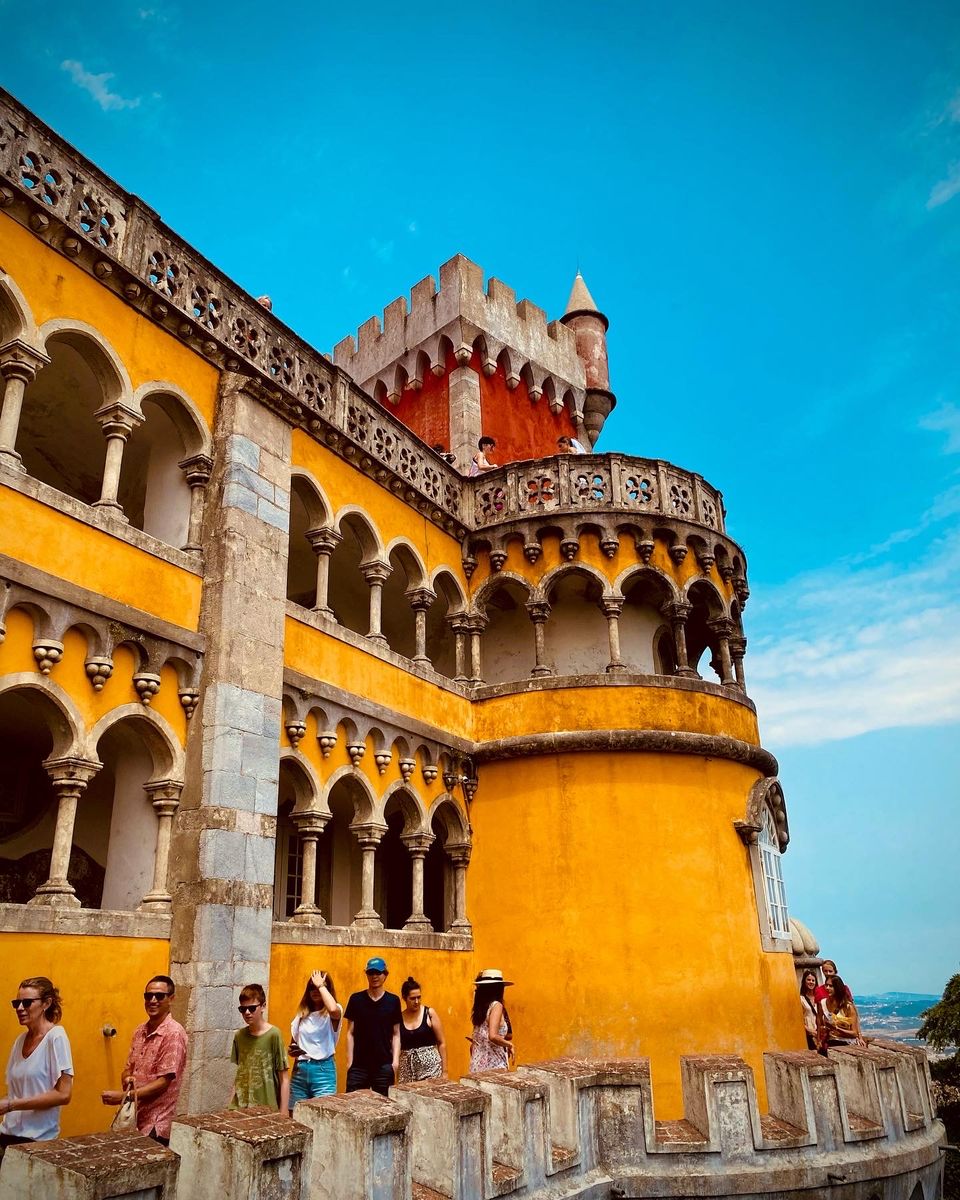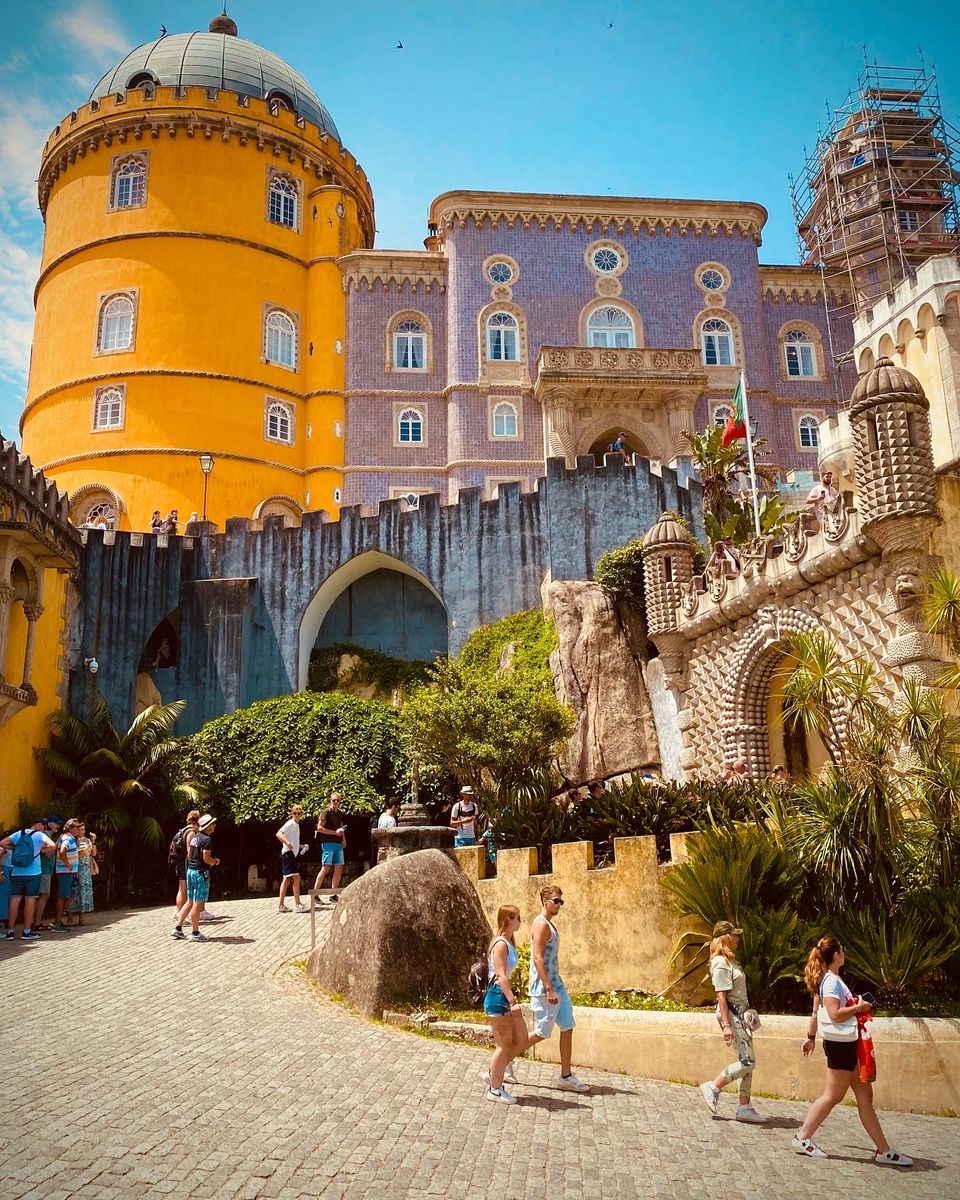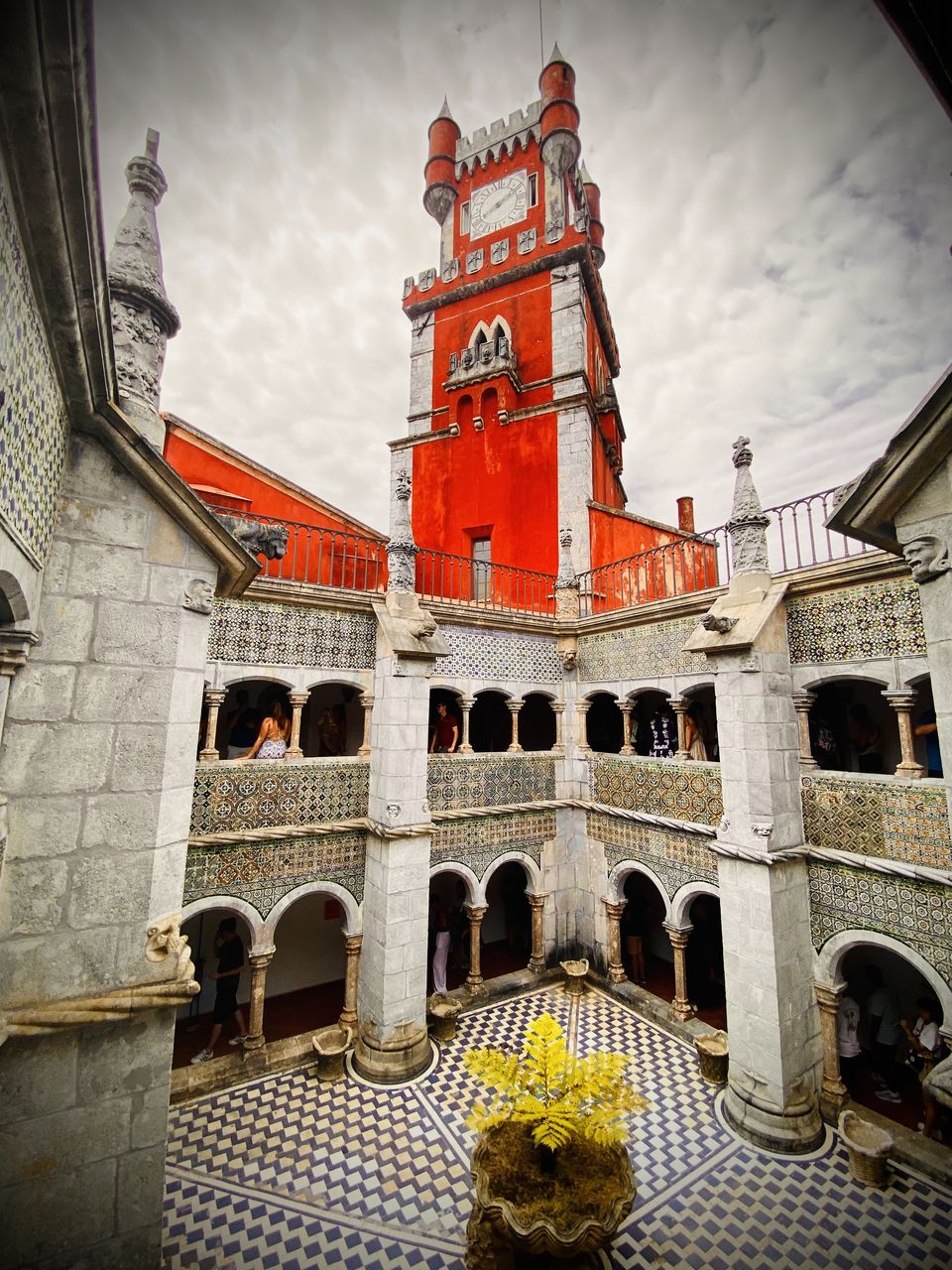 History of Pena Palace
The history of Pena Palace is very interesting and it is as old as the 12th century when there was a chapel in the same place. This chapel was dedicated to Our Lady of Pena. However, King Manuel I ordered the construction of a monastery at the same place. In 1755, the great earthquake of Lisbon left the city as well as the monastery damaged. (You can read about the Great Earthquake of Lisbon at: https://en.wikipedia.org/wiki/1755_Lisbon_earthquake) But the chapel survived even after the most destructive earthquake in the history of Lisbon. Therefore, King Ferdinand II decided to build a castle in the same place known as the Pena Palace.
The architecture of The Pena Palace
The palace has a mix of different architectural styles such as Neo-Gothic, Neo-Manueline, Neo-Islamic and Neo-Renaissance. It resembles a lot towards the exotic taste of romanticism. That is why this palace is known as a Romanticist castle.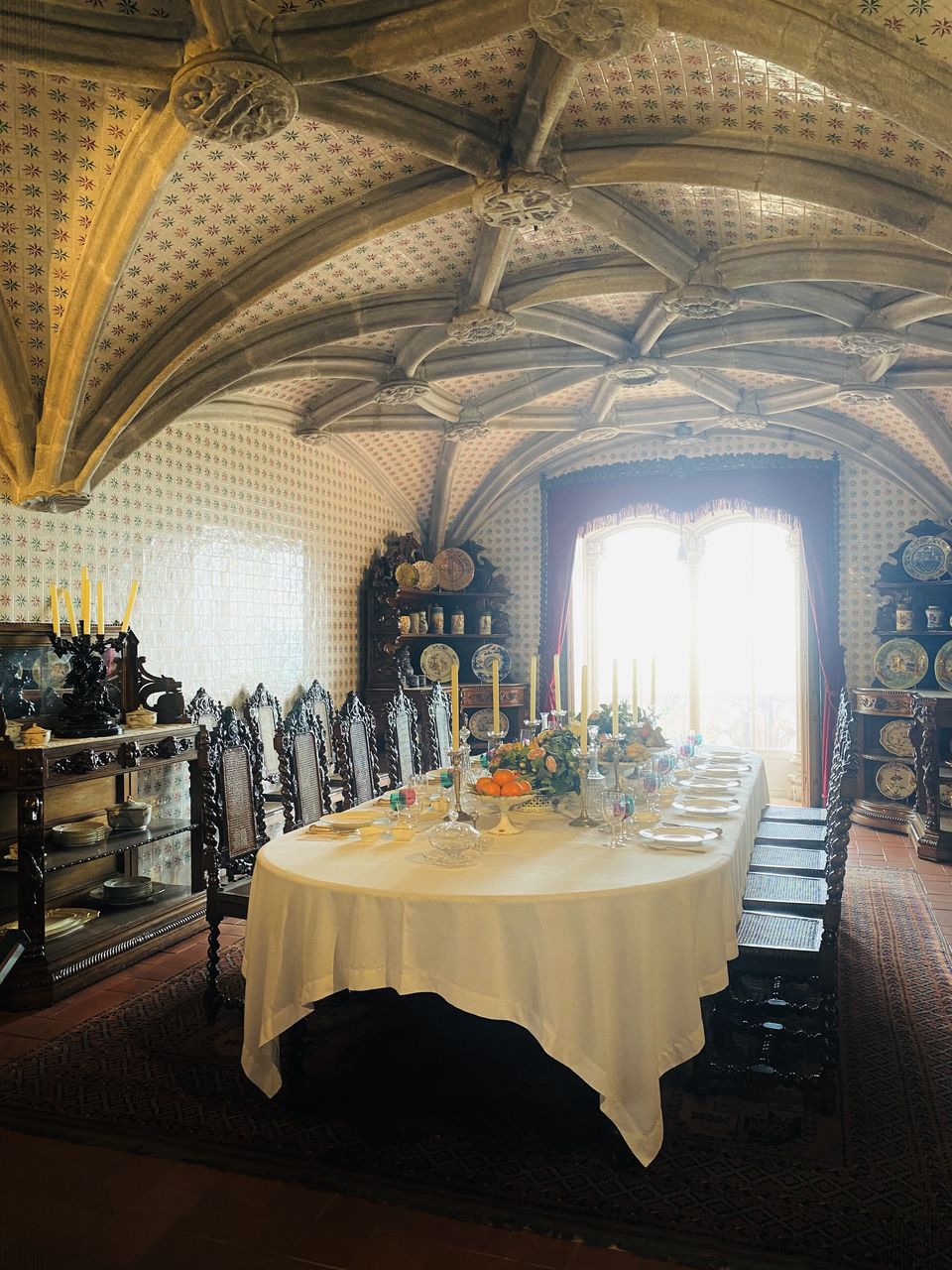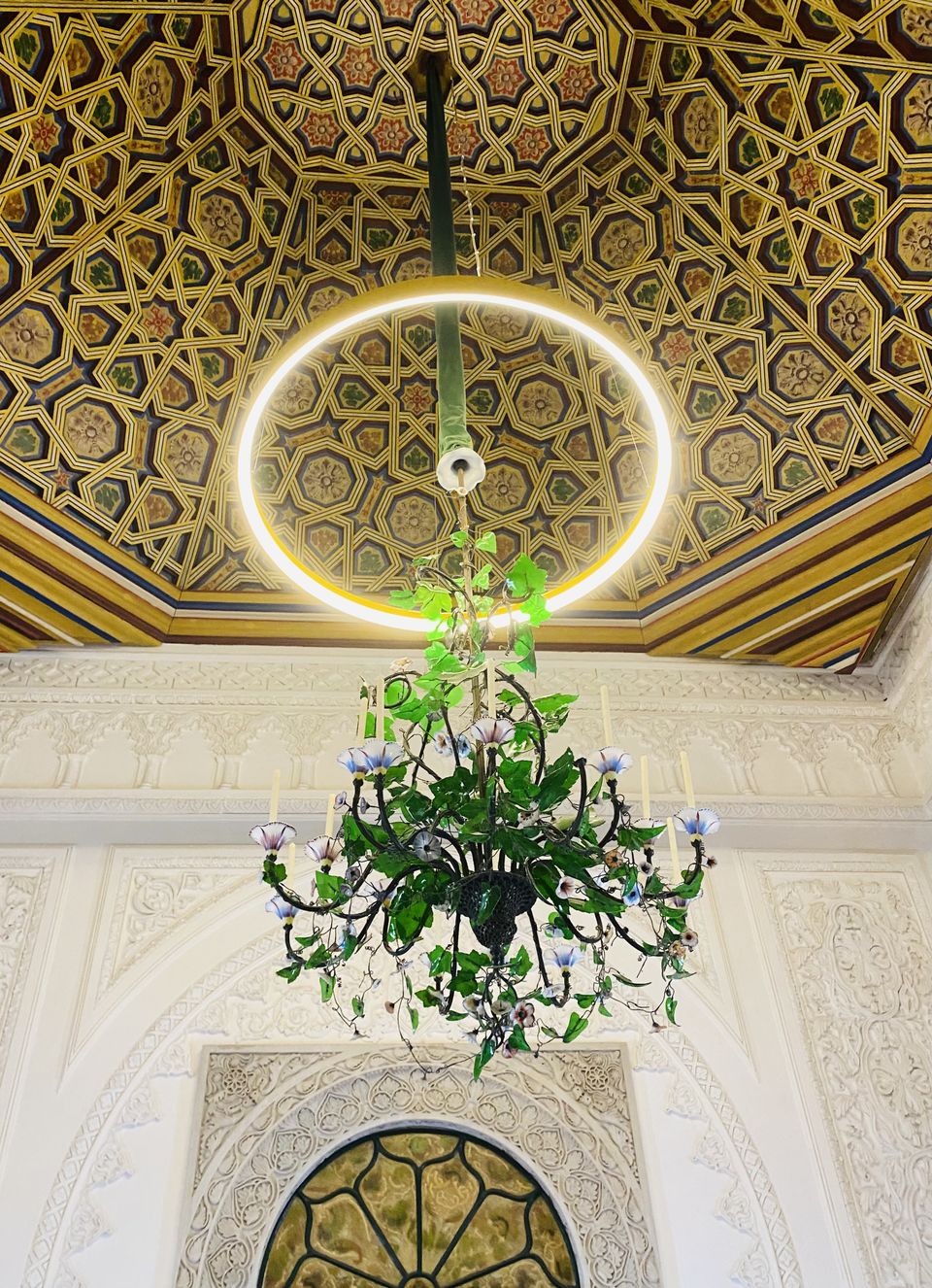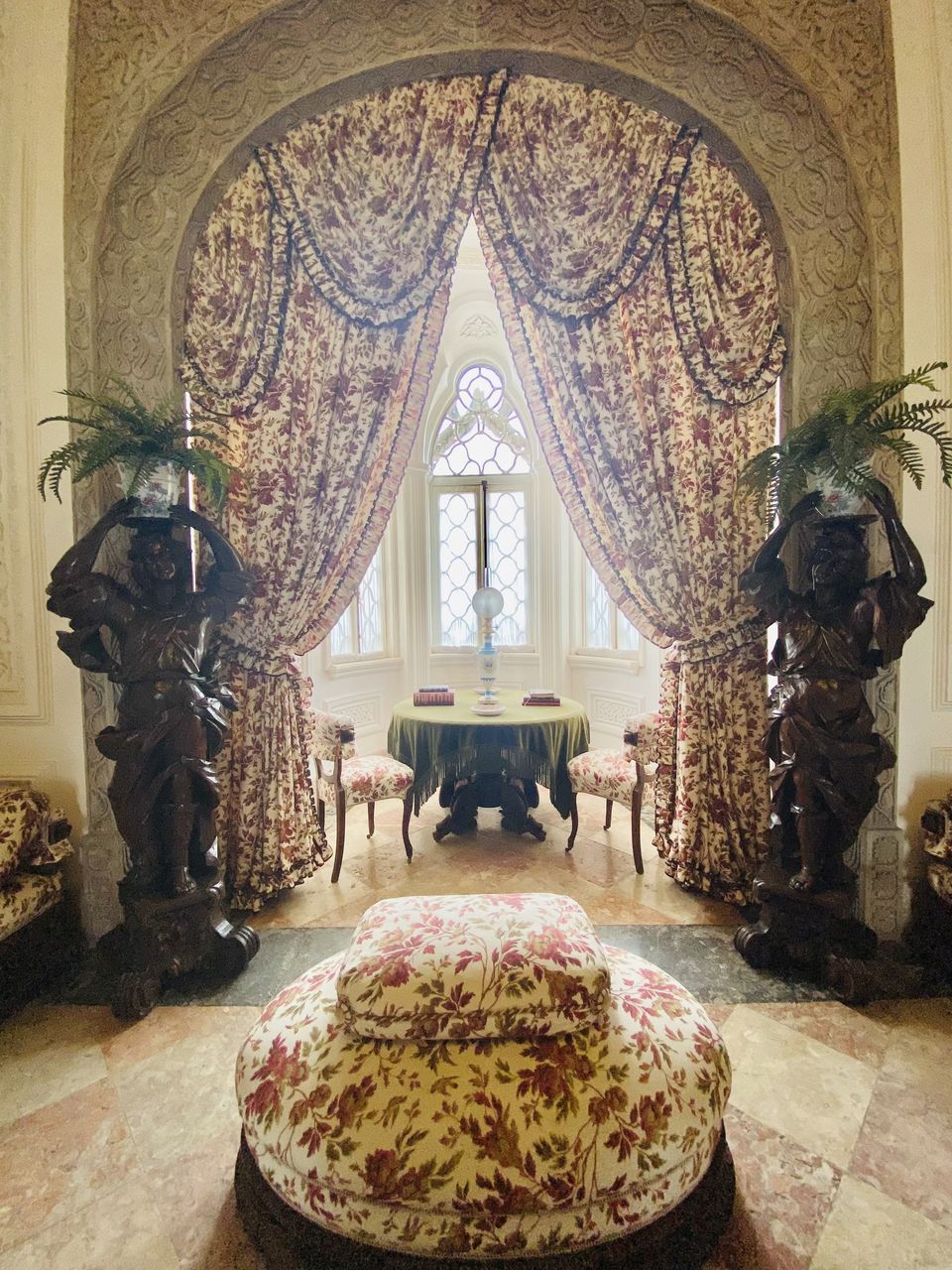 Some of the interesting facts about Pena Palace and why you should not miss out on Pena Palace
1. The Pena Palace was declared a UNESCO World Heritage Site in 2005.
2. One of the most visited castles in Portugal.
3. Pena Palace is one of the seven wonders of Portugal.
4. You can catch the view of the Pena Palace from Lisbon on a clear day.
What mistakes to avoid while visiting Sintra?
1. Take a bus pass for the entire day and will allow you to travel to all the places in Sintra.
2. Don't go by tuk-tuk and cabs as you will spend a lot of money.
3. Carry a pair of sunglasses and a cap.
4. Start early in the morning.
5. Book the tickets for the Palace in advance. This will save you a lot of time. Kindly find the attached link for booking the tickets of Pena Palace.
https://bilheteira.parquesdesintra.pt/home/en?_ga=2.241501058.1464166595.1662314996-2022333827.1662214300
You can also book tickets for the other places (Park and Palace of Monserrate, Moorish Castle, National Palace of Sintra, National Palace and Gardens of Queluz, Escola Portuguesa de Arte Equestre) to visit in Sintra from the abovementioned website.
6. Try to book accommodation in Sintra and explore all the places properly. Otherwise, you will miss out on a lot of great palaces with great architecture and amazing views.
How to reach the Pena Palace ?
Pena Palace is easily accessible by rail or road. You can easily reach to Sintra via Rossio. Rossio is a train station located in the centre of lisbon. A direct train is available from Rossio to Sintra.
Budget
Hop-on-off-bus Travel Pass - 15 euro (This pass will allow you to visit more than one place in Sintra)
Ticket for Pena Palace - 14 euro
Total- 29 euro (Excluding the food and transportation)
Thanks for all the patience and reading my entire blog till the end. I hope you had a good time reading it and I would love to help anyone of you who would want to travel to Sintra, Portugal. This is my first travel blog and I am really excited to receive your comments. You can also ask any questions regarding the trip to Lisbon and Sintra in the comments section.
Cheers
Vidhika (Scientist by Profession and Traveller by Heart)
Follow me on Instagram for more stories and travel @vidhikapunjani