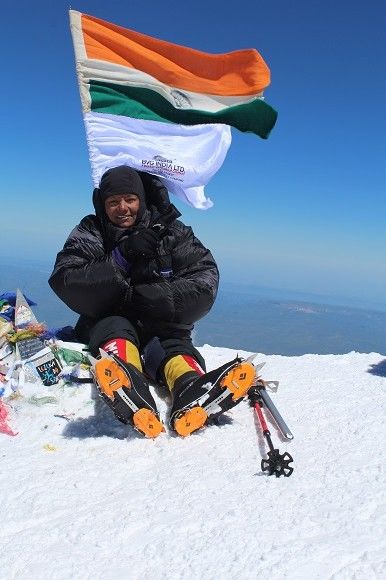 "Disability is just in our mind" & Arunima Sinha is proving this since the year 2013. She became the World's 1st Woman Amputee & India's 1st Indian who successfully created a world record by climbing the Mount Everest in year 2013.
Another world Record
She has set another victorious world record by climbing Mount Aconcagua in Argentina.Mount Aconcagua is the highest mountain outside Asia.She had started her journey on December 12 & Completed her mission on December 25 by uplifting Indian flag.So far she has successfully completed her 5th summit out of 7th summit. After climbing Mount Aconcagua she has got another world record in her kitty as a 1st female amputee to climb 5 mountains of the World.She will be soon cover another 2 mountain & will complete her mission of 7th Summit.
Her Inspiring Story
She was only 24 years old, when she lost her left leg in year 2011, as she was thrown out of the train by few criminals when she refused to give her gold chain to them. this whole journey was never easy for her but her "Never Give Up" attitude pulled her to the destination where she decided I will fight & I will climb Mount Everest."Aam Mahila" from Ambedkarnagar of Lucknow who fought everyday with her pain & her hard work, determination made her the most "Khaas" woman.
Won Padma Shri Award
She was awarded a Padma Shri award, the fourth highest civilian award in India. Arunima Sinha is an inspiration to every human being.Her Positive attitude which she gained through her difficult times is an inspiration to everyone.
We all wish you best of luck for your future summits & for always inspiring us!