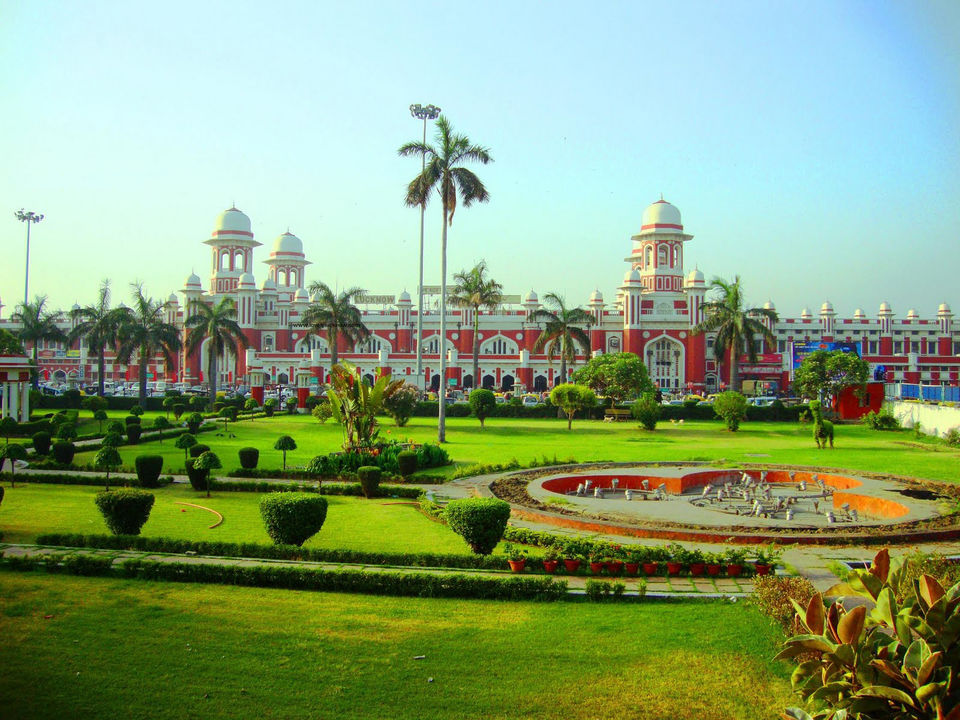 Lucknow, the city of Nawabs, is famous for its rich history, culture, art and Mughlai dishes. The city makes a special place for itself in hearts through its mannerism, etiquette and civility. situated along the banks of Gomti River, Lucknow is where culture, music, art and poetry are enjoyed and produced in the best of their form. A trip to this city not only allows you to explore its Mughal architecture but also to immerse in the unique culture and tradition.
If you are planning to spend a weekend in Lucknow then here is how you can see the best of the city in 48 hours.
Morning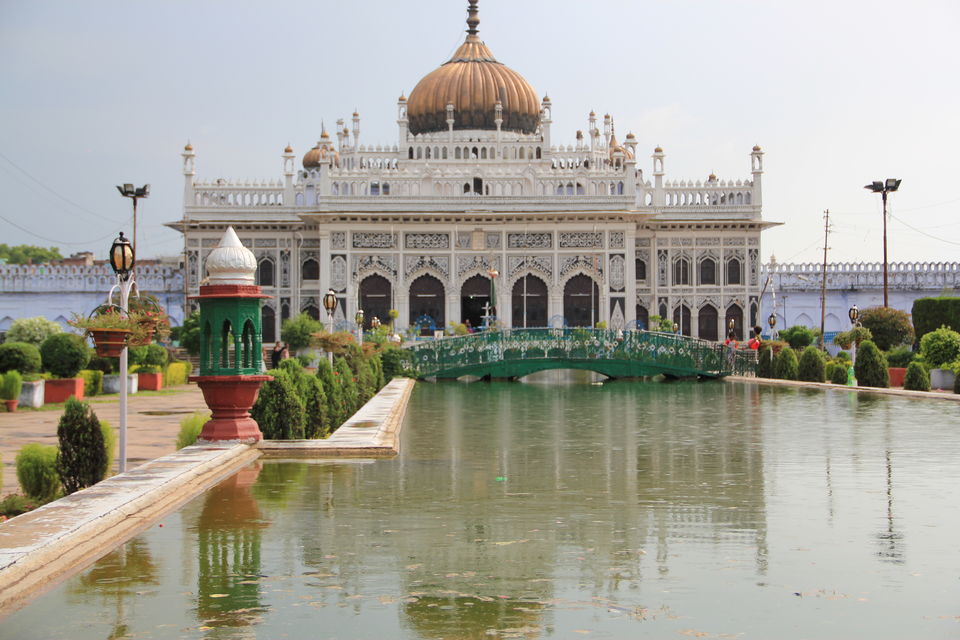 Start your day by visiting one of the most beautiful buildings in the city. The Chhota Imambara, or the Imambara of Hussainabad, reflects beautiful blend of Charbagh, Indo-Islamic and Persian architectural designs.
Timings: 8am–6:30pm
Entry fee: ₹25 per person for Indians and ₹300 per person for foreign tourists.
For breakfast, head to Idrees Biryani which is one of the best places to relish biryani in Lucknow. This 45-year-old shop serves mutton and chicken korma and of course, mutton biryani.
Afternoon
Among the grandest buildings of Lucknow, Bara Imambara was built in 1784 by Asaf-ud-Daula, Nawab of Awadh. The building is known for its incredible maze called Bhulbhulaiya which is located in the upper floor of the monument. Once you reach on top of it, you are rewarded with a scenic panorama of the city.
Timings: 6am to 5pm
Entry fee: ₹25 for Indians, ₹500 for foreign tourists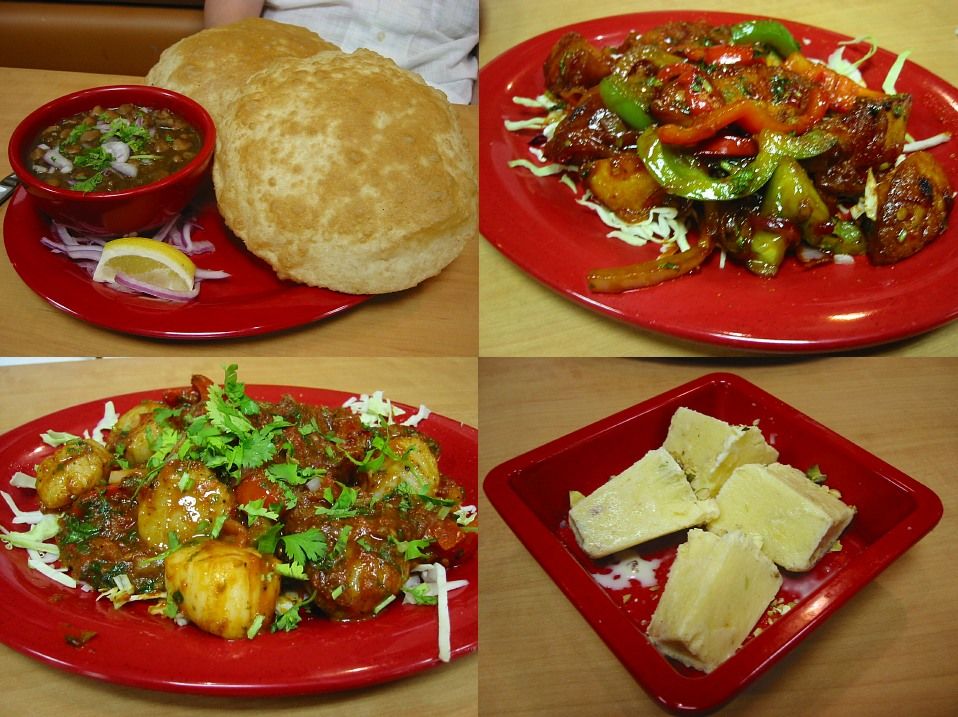 Head to this more than a decade old restaurant for lunch. Aryan Restaurant offers Indian cuisines like Punjabi, Mughlai, North Indian, South Indian to Global Cuisine like Continental, Chinese, Italian etc, with high standards of hygiene and quality.
Also termed as The Residency, The British Residency in Lucknow was built for the British Resident in 1780-1800. Originally a large complex, it included many buildings such as residential quarters, dispensaries, armoury, stables, worship places and many others.
Timings: 7am–6pm
Entry fee: ₹5 for Indians, ₹100 for foreign tourists
Evening
For dinner book your table at Barbeque Nation for dinner. There are fixed buffet options to choose from. While you look at the live grill with a variety of meat, seafood and vegetarian barbeque items, the beauty of this place keeps you in awe.
Morning
In the morning, head to Brindavan Restaurant for some vegetarian delights. Located in Hazratganj, the restaurant is a decent crowd puller serving some great chaats, chole bhature and poori and sabzi.
Chattar manzil or the umbrella place was built by Nawob Saadat Ali Khan (1798-1814) and completed after his death by his successor, Nawab Nasir Uddin Haider. The building mainly served as a royal palace for the kings of Awadh. The five storied structure is now a popular tourist attraction in Lucknow.
Timings: 9:30 am to 6pm
Entry fee: Free
Afternoon
In the afternoon visit the famous Lucknow Zoo. Also known as Nawab Wazid Ali Shah Prani Udyan, the zoo is a favourite haunt of wildlife enthusiasts. You can spot some of the fascinating animals and birds here like white tiger, royal bengal tiger, lion, great pied hornbill, wolf, golden pheasant and silver pheasant and many more.
Timings: 8am–6pm
Entry fee: ₹60 per person
Evening
Falak Numa restaurant is one of the best places to have a relaxing dinner while admiring the glory of Lucknow city. It's a classy and sophisticated rooftop restaurant located at the Clarks Avadh hotel. The restaurant serves delicious Awadhi and Mughlai meals.
The city of Nawabs is certainly a perfect option to add some pampering to your two days holiday.
Have you ever been to Lucknow? Share your experience with Tripoto community here.
Meanwhile, watch some amazing travel videos on Tripoto's YouTube channel.
Frequent Searches Leading To This Page:-
lucknow special food, lucknow food places, avadh hotel lucknow, lucknow hotels, places to visit in lucknow near gomti nagar, places to visit in gomti nagar lucknow