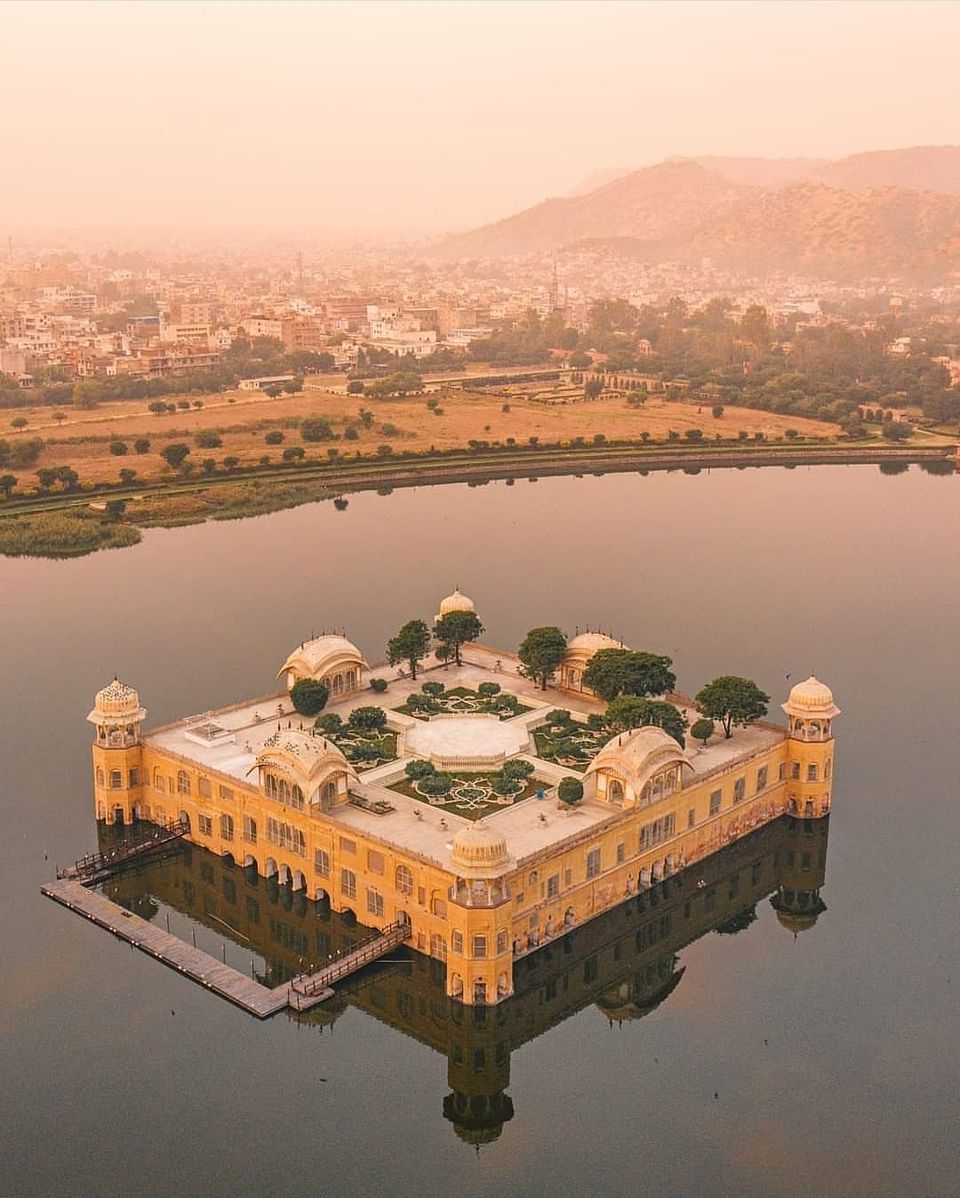 Jal Mahal was built by Sawai Pratap Singh in 1799 in the midst of the Man Sagar lake as pleasure spot. It is noted for its intricate architecture.The palace amidst the lake is the one of it's kind of architecture which is famous for the ultimate experience tourist receive while their visit to the place.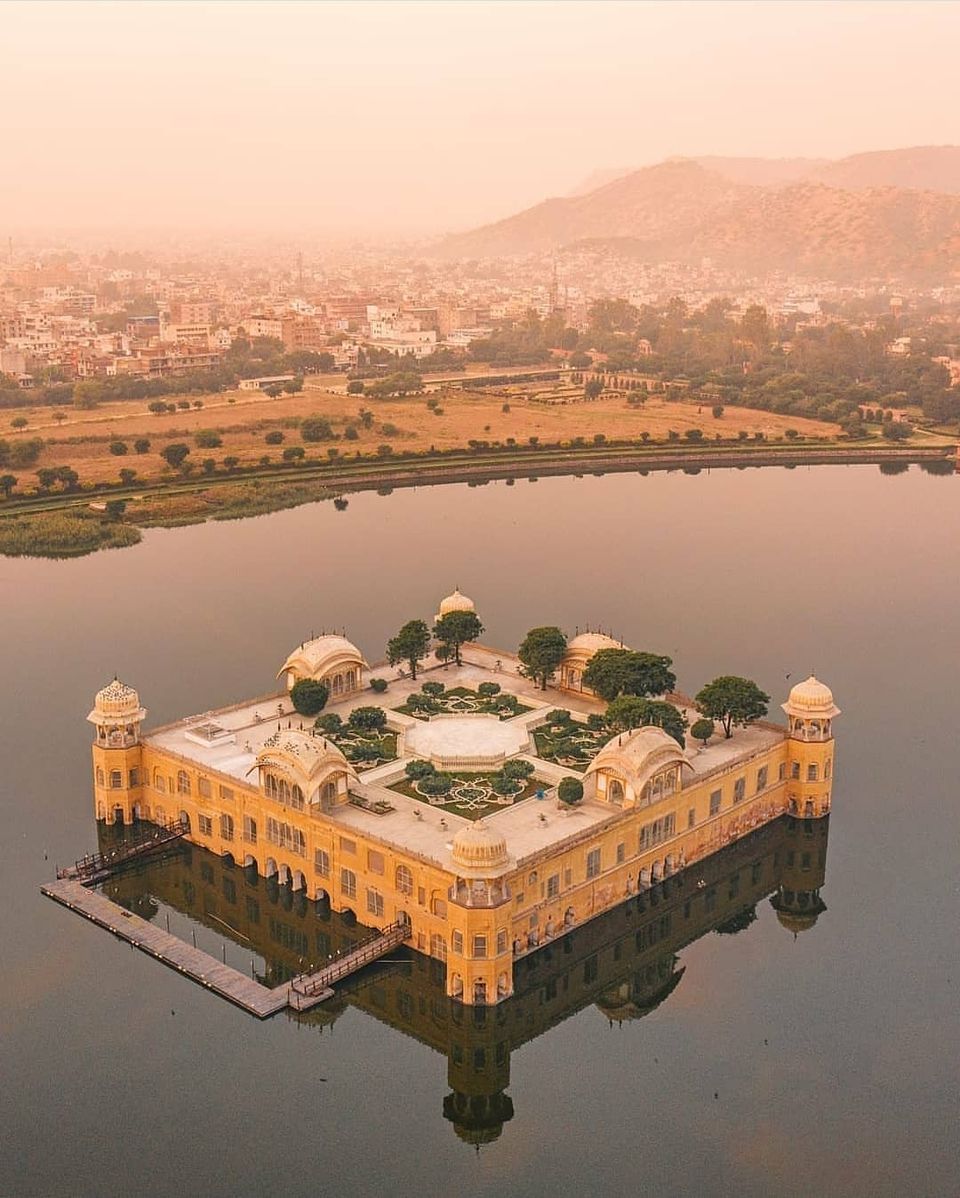 Jal Mahal History
The Jal Mahal of Rajasthan was built by the ruler of Amer in the water reservoir which is known as the Man Sagar lake.
The body was built to deal with the prevailing draught in the state and this reservoir helped to cope up with the condition and provided irrigation facility throughout the year.
The palace in the middle was restored to it's original state by Maharaja Jai Singh II in the 18th century. The garden Kanak Vrindavan Valley was also built during the phase.
Jal Mahal Architecture
The palace, built in red sandstone, is a five storied building expose only the top storey, while other four are under water. On the terrace of the palace, a garden was built with arched passages.
At each corner of this palace semi-octagonal towers were built with an elegant cupola.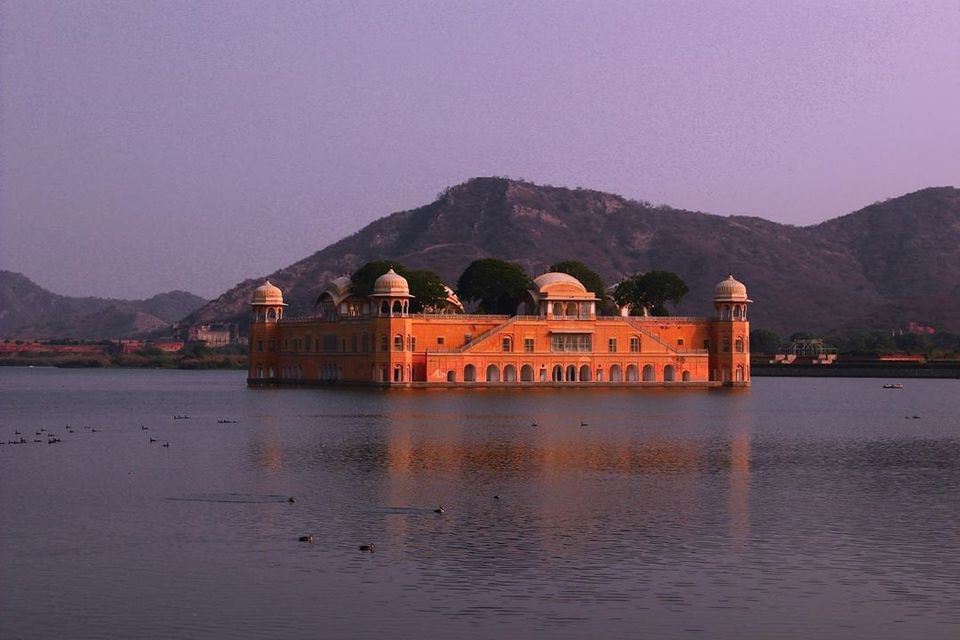 Jal Mahal Famous For
The Jal Mahal Jaipur is famous for it's unique architecture and palatial comfort. The tourist density visiting the monument remains high throughout the year but the rainy season of the year suits theme best for a visit here.
The lake gets the maximum water level during the rains and it further adds to the view which is simply mesmerizing.
Architecture
The centrally situated Palace depicts a rare view of the Man Sagar lake and the surrounding Nahargarh hills looking beyond.
The view is simply breathtaking. This palace was build as a five storied building with the red sandstone.