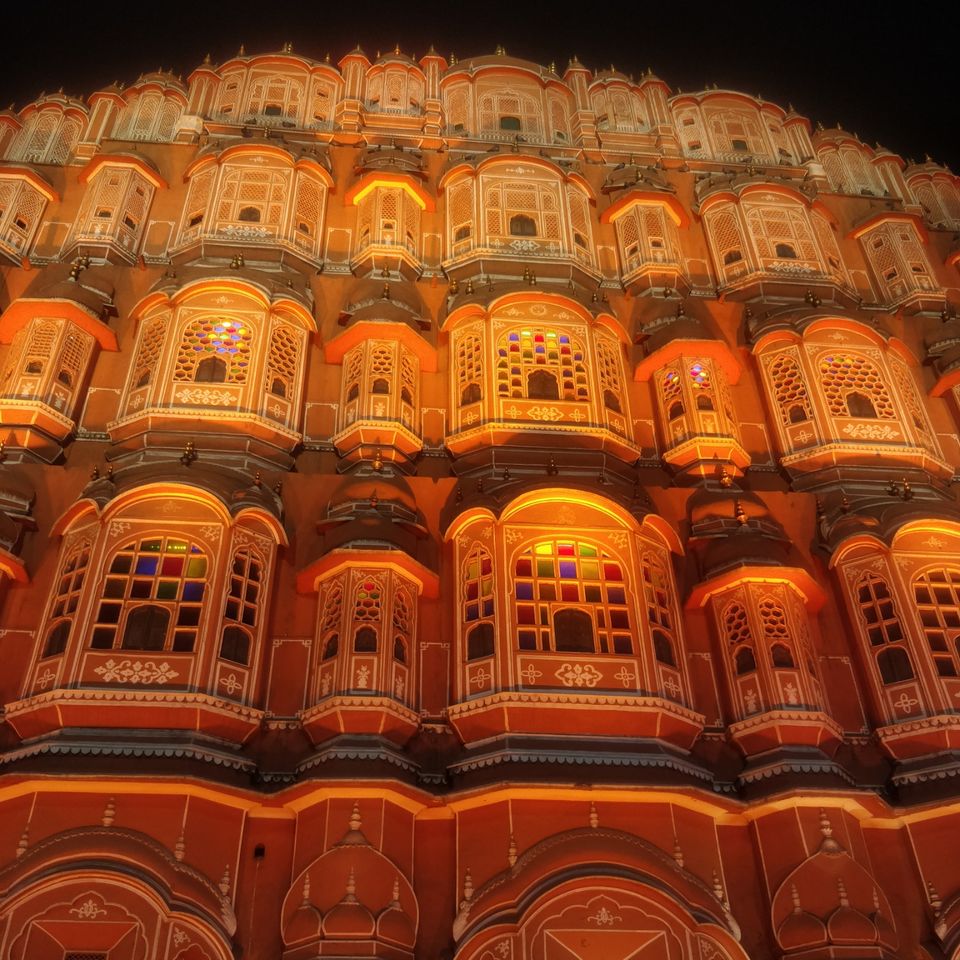 Jaipur capital of Rajasthan also famously called as Pink City of India is known for its heritage sites and forts. Last year i made a backpacking solo trip to Jaipur and explored the city heritage, forts and savored amazing street food. Here I am listing the places i visited in Jaipur in 2 days.
I stayed in Zostel as it is affordable and centre to all tourist attractions . I prefer hostels as you get to meet other travellers, mingle with him or stay aloof as per your preference, it is a best youth hostel.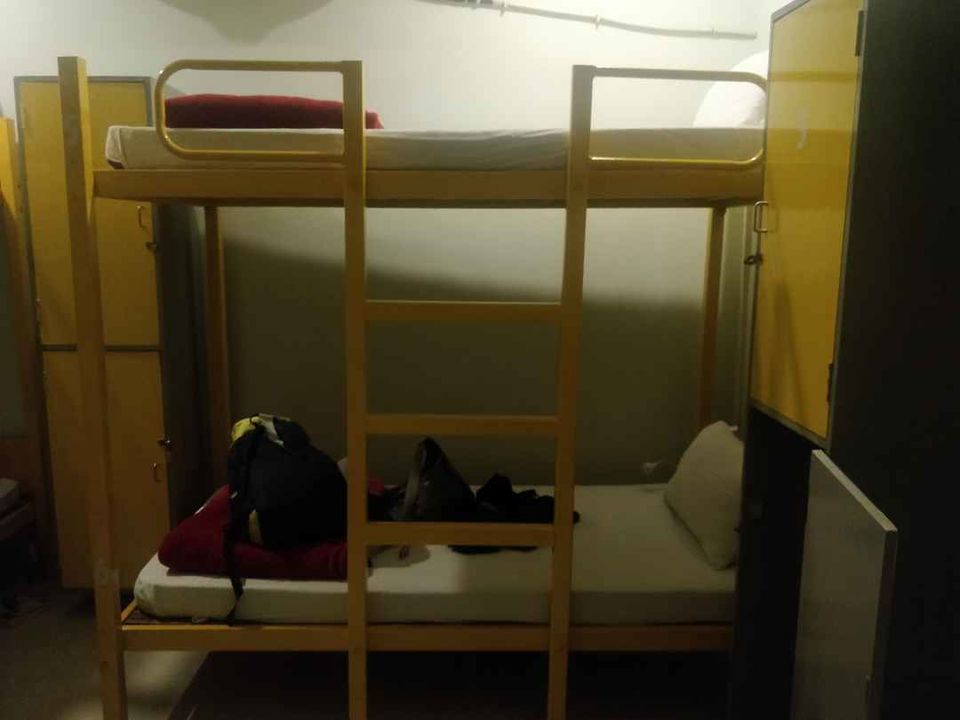 I started off my day with cold Kulhad lassi nearby to the zostel , these glasses are made of mud and give the earthy flavors to the sweet lassi. Dont forget to ask for extra malai on top of it thats the icing on the cake.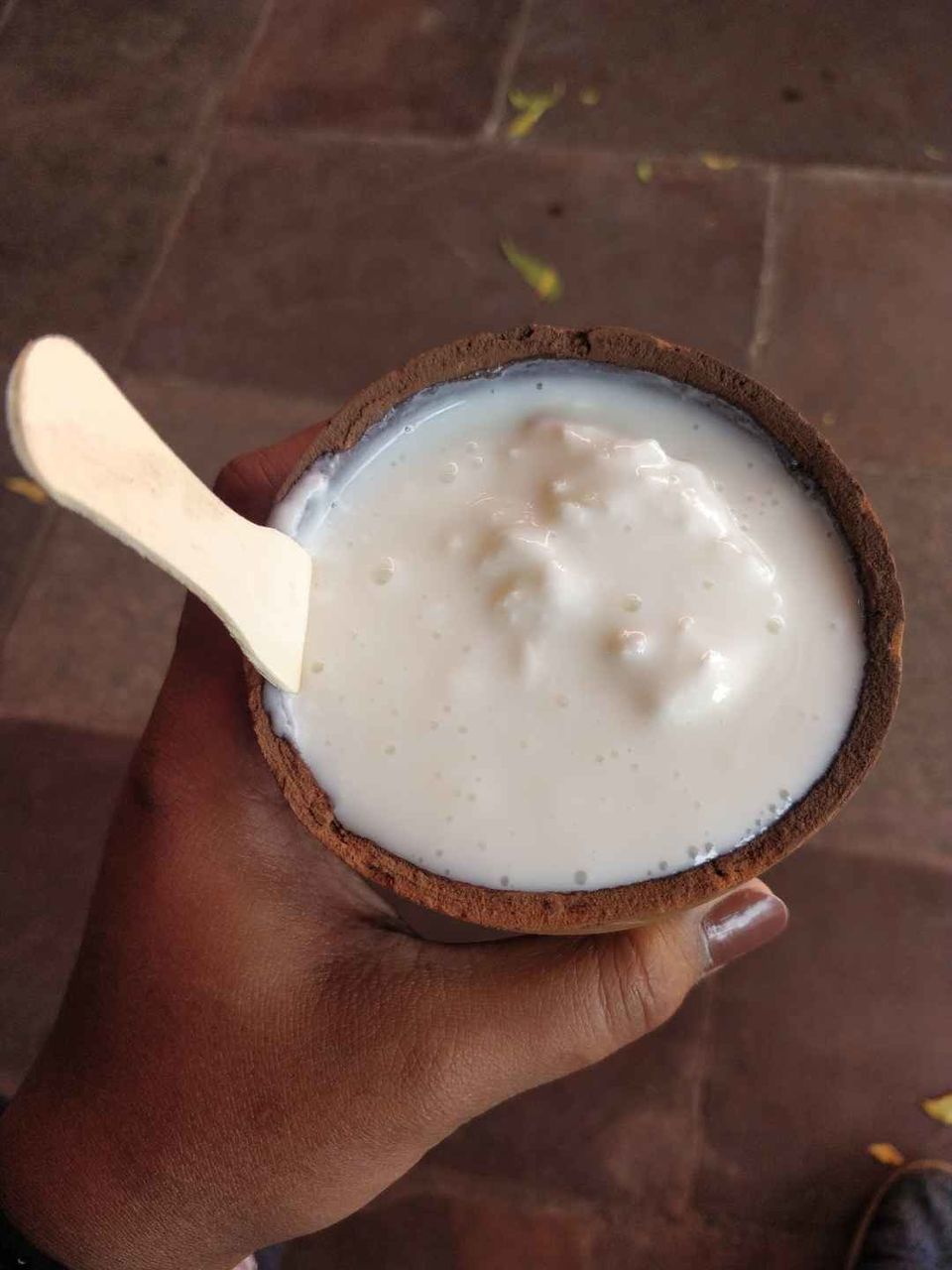 Hawa Mahal was the next immediate stop near to the hostel. Hawa mahal is right in the main road side and it's has the jhakoras/small windows which is a visual treat to watch. I took a ticket for it and headed inside the mahal, the mahal is built out of red and pink sandstone by Maharaja Pratap Singh. The inner side of Mahal is a hollow palace but the USP is the Outer roadside view of it.
Entry fee: Rs. 50
Timings : 9 am to 5 pm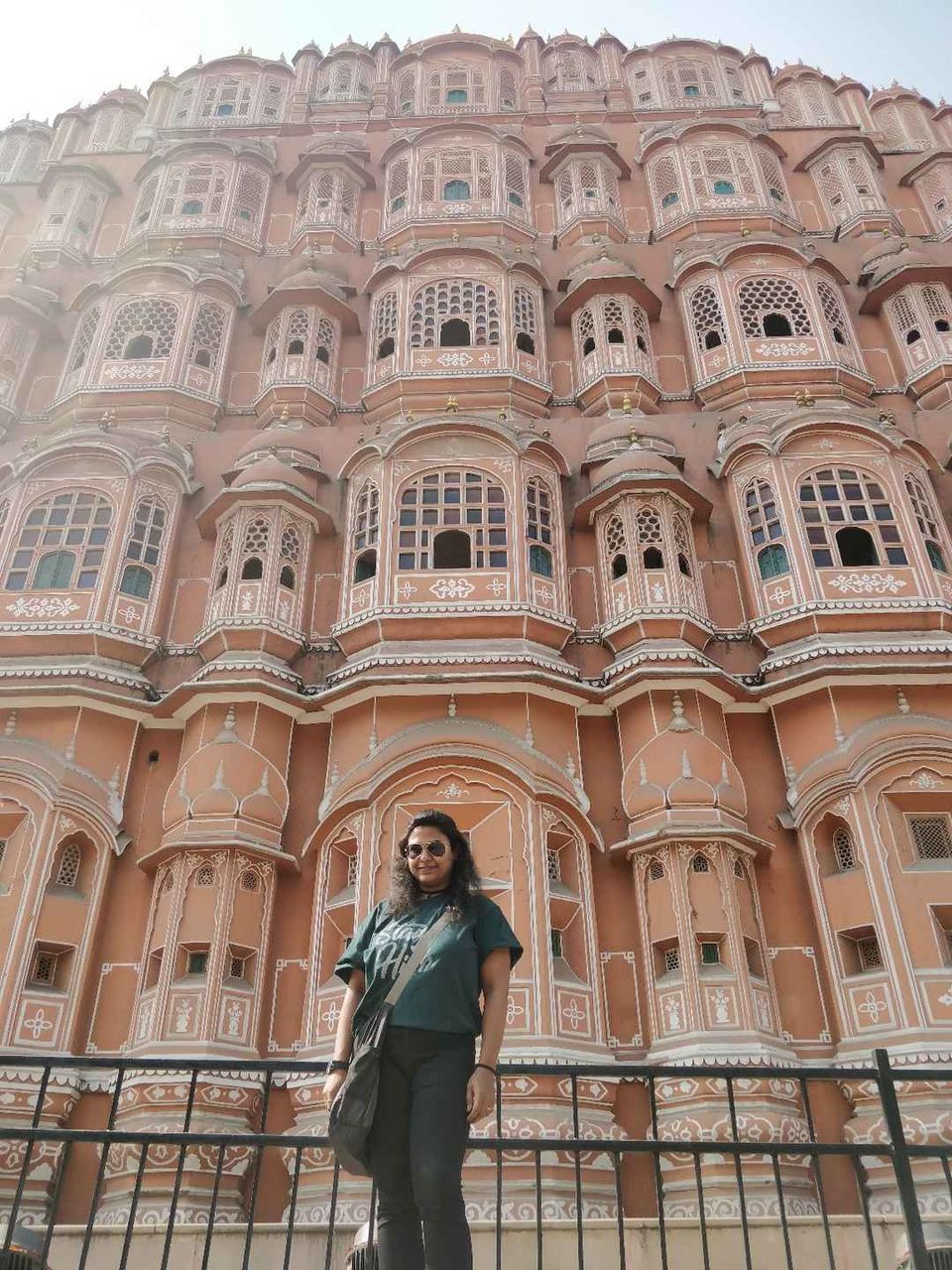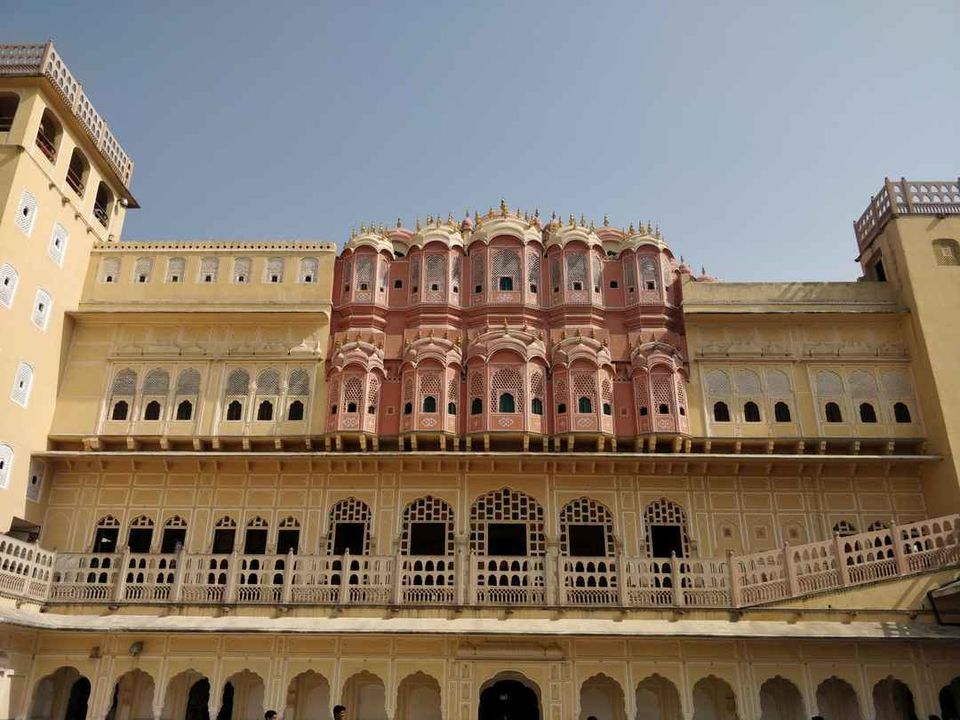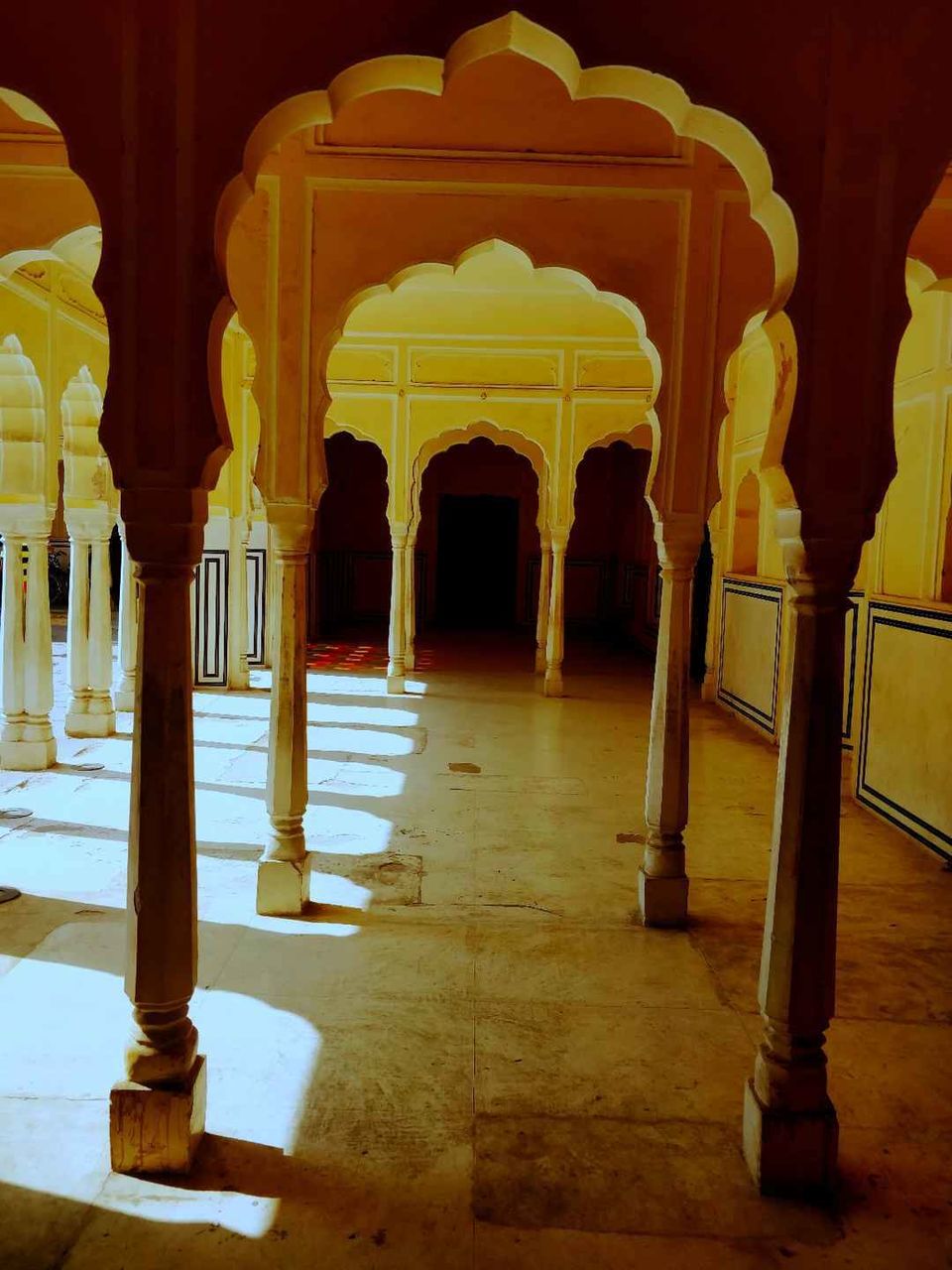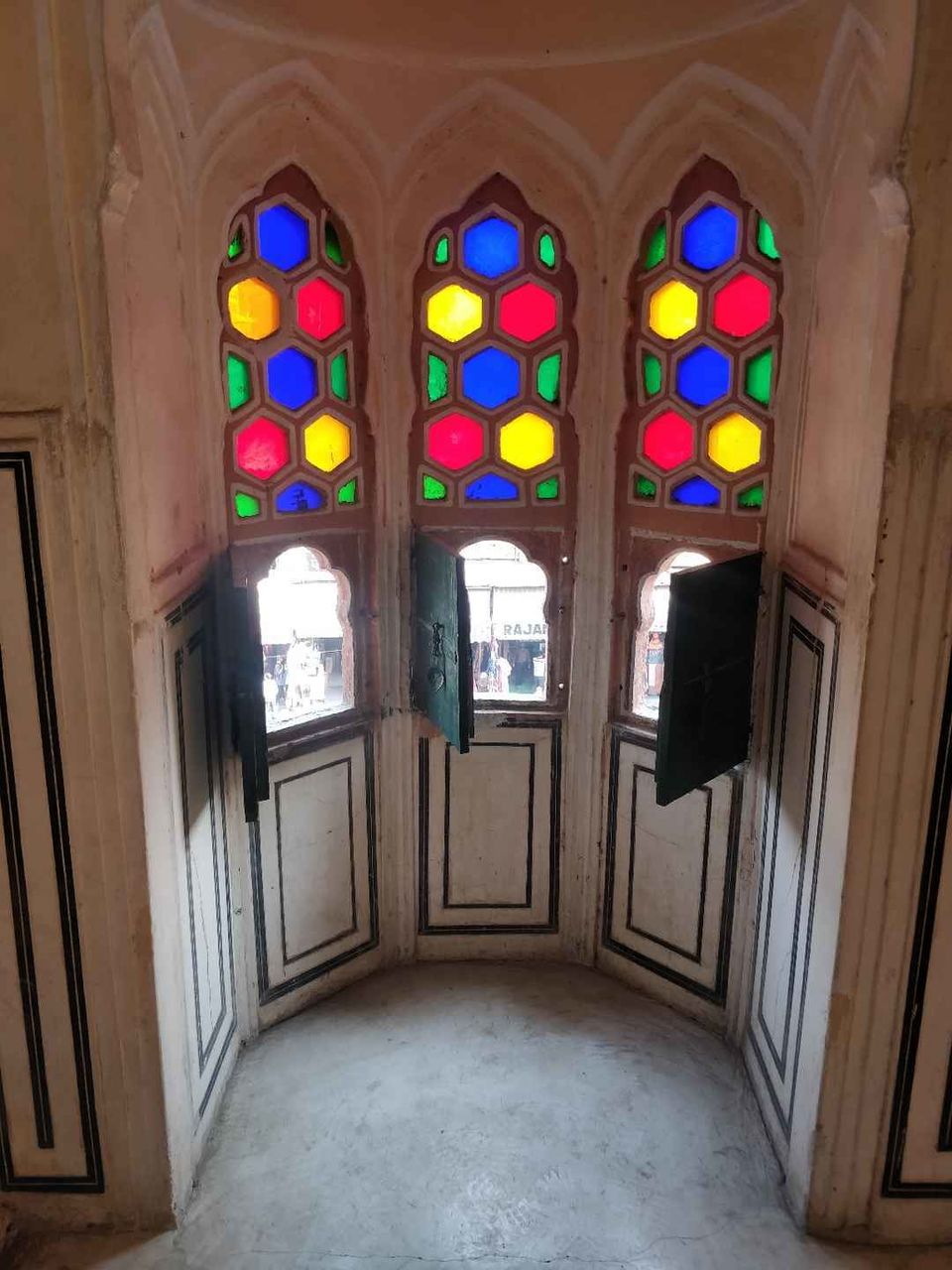 Maharani Market displays the handicrafts of Jaipur be it clothes, hand made toys , wood handicrafts, chaadar, mouth freshners. Once entered you can exit only after visiting all shops. I wasnt the one to shop so just went throught the place and felt it over priced.
City Palace, Jaipur as the name says it is house of royal family. The palace is huge with museums, art galleries, restaurants, textile gallery, arms and armor gallery, paintings enhancing the beauty of the palace and also depicts the history behind it. Cultural events , puppet shows takes place in this palace.
Entry fee: Rs. 100
Timings : 9 am to 5 pm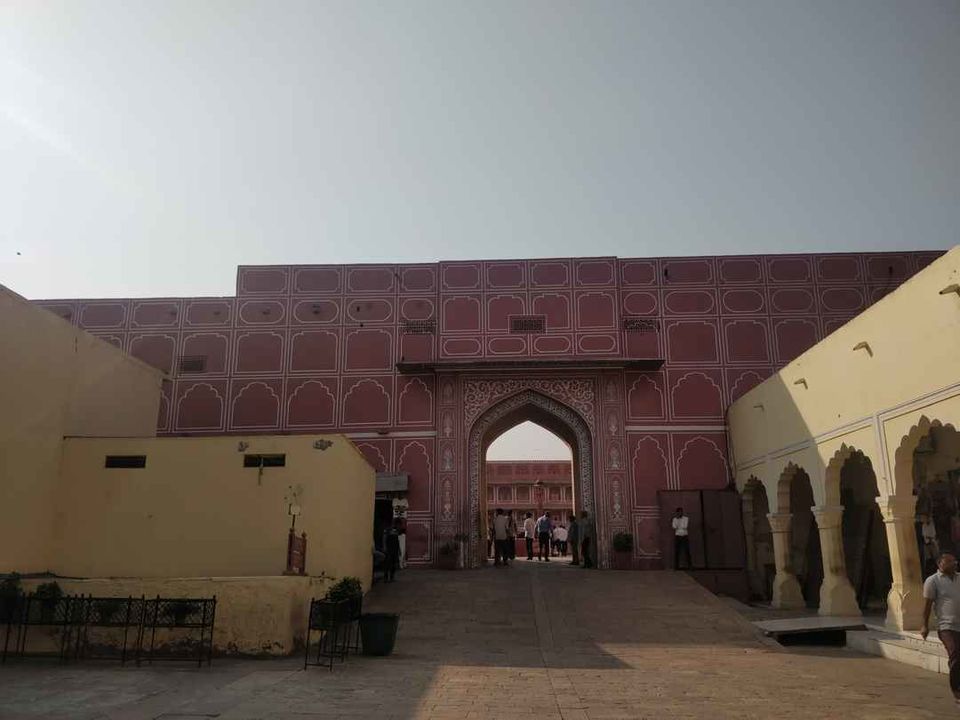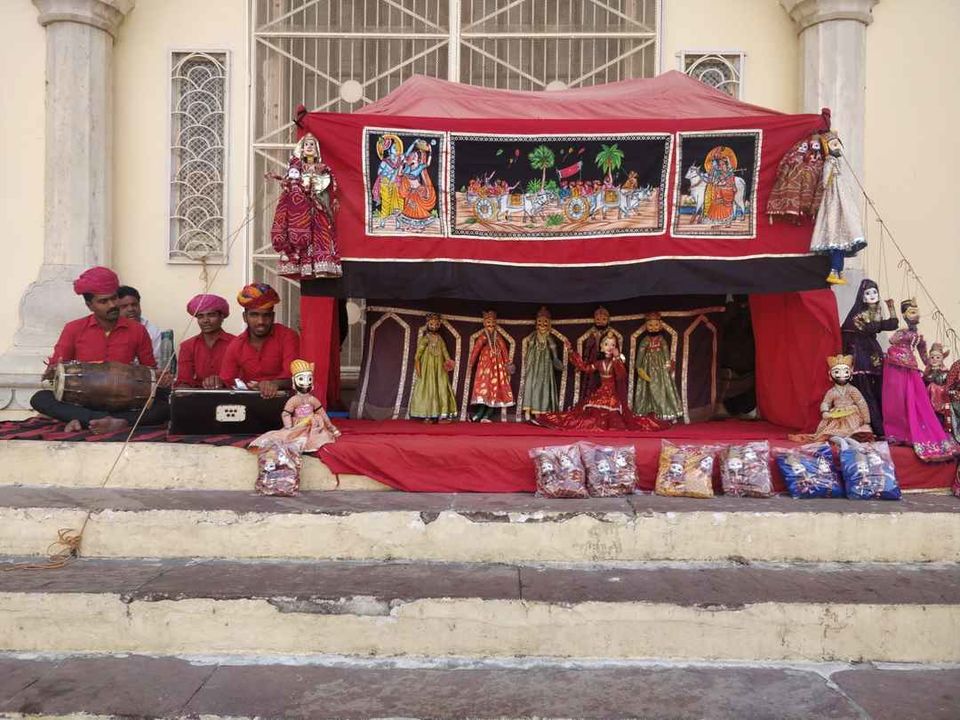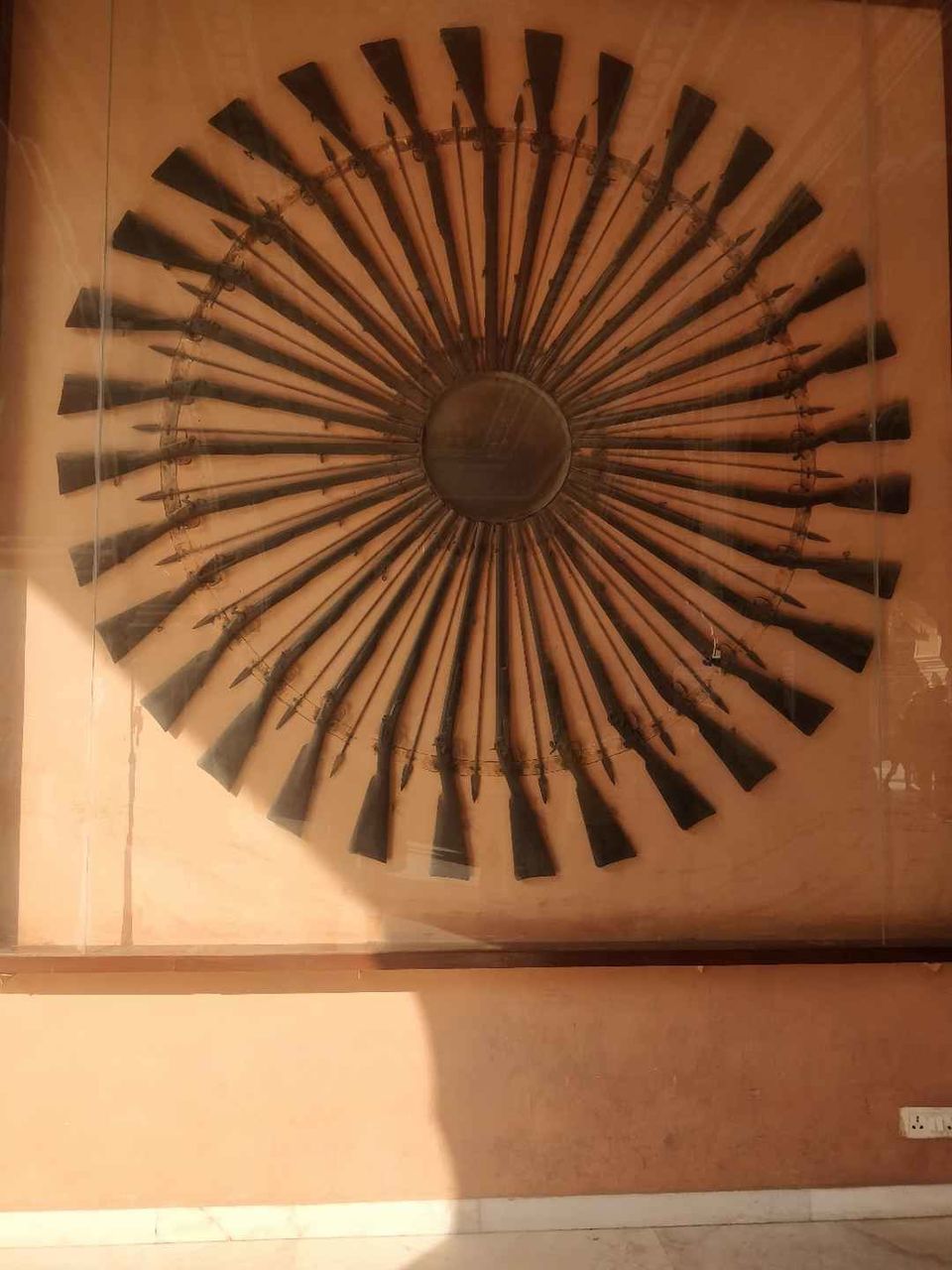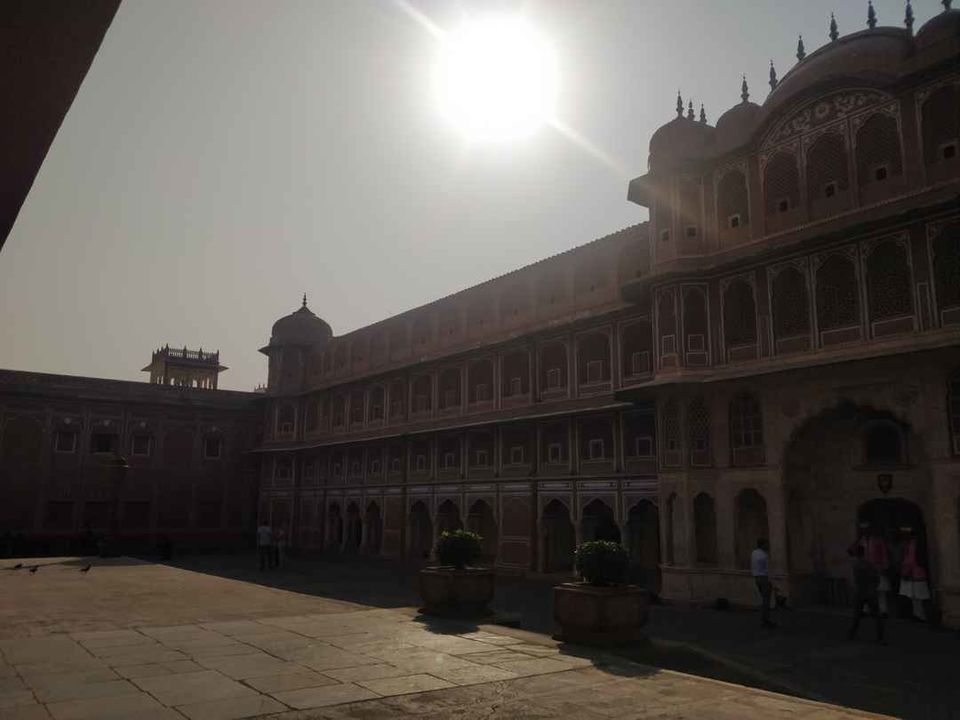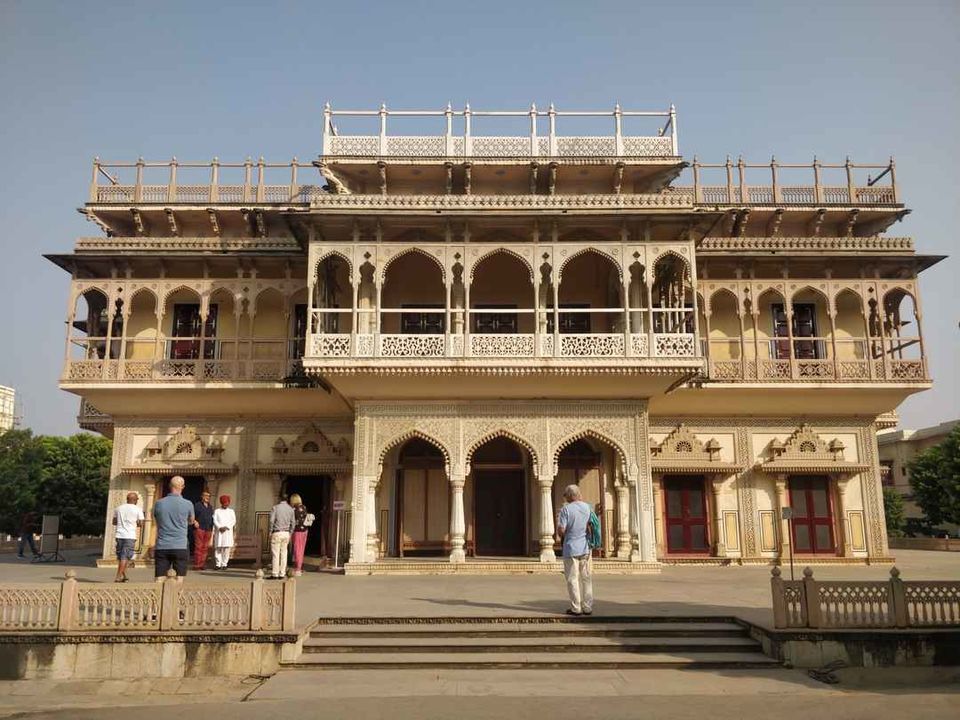 Lunch stop. Being in Rajasthan and not savoring its authentic local famous food is not possible. So i stopped by nearby small hotel to have Dal Bhaati Churma and it was delicious food.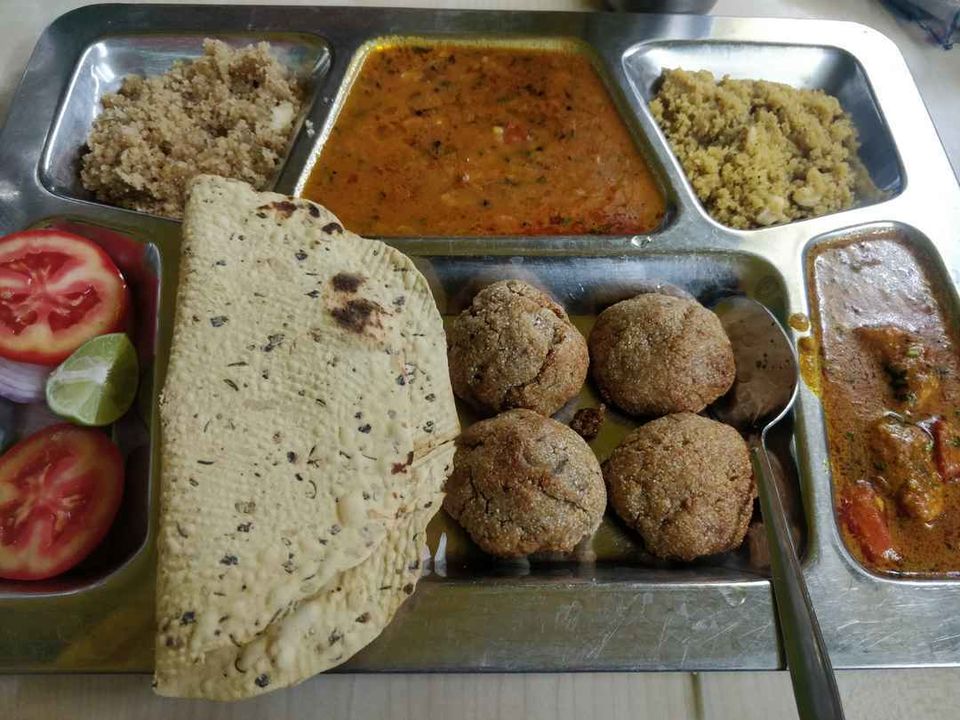 A 10 mins tanga ride from hawa mahal leads to Jal mahal. This mahal is half way submerged in water and top 3 floors are only visible. This was a evening stroll place where many people strolled, played , sat and enjoyed the sunset. This water palace is in middle of the Man Sagar lake and a perfect evening visit place.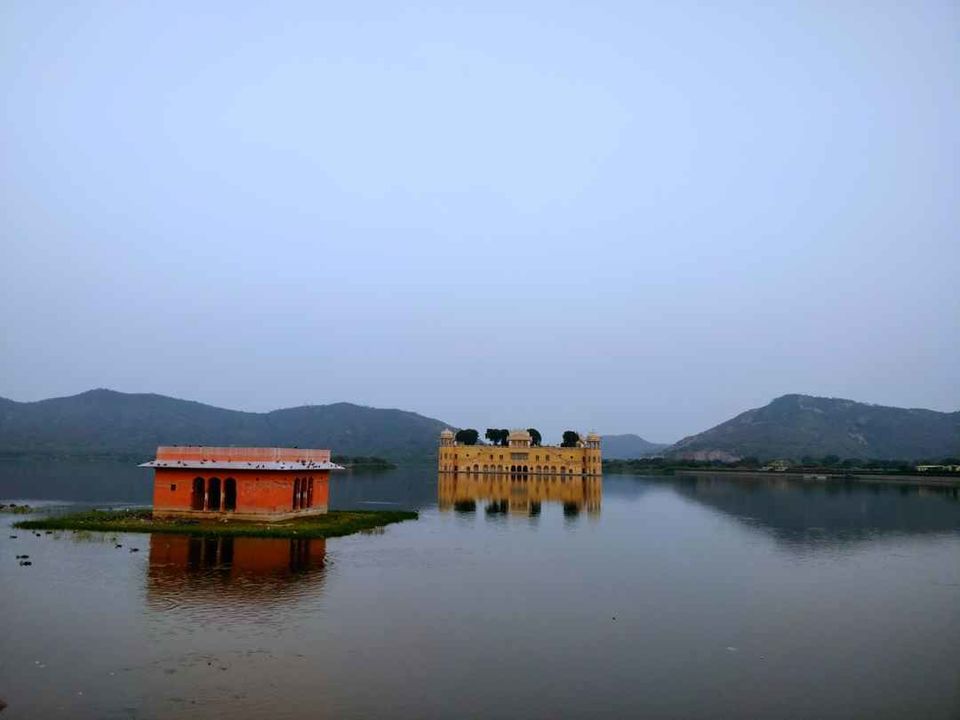 I was convinced by a nearby vendor for Rajasthani attire photoshoot which i felt worth it. I paid Rs.100 and wore the Rajasthani attire and got a photoshoot done and it was worth.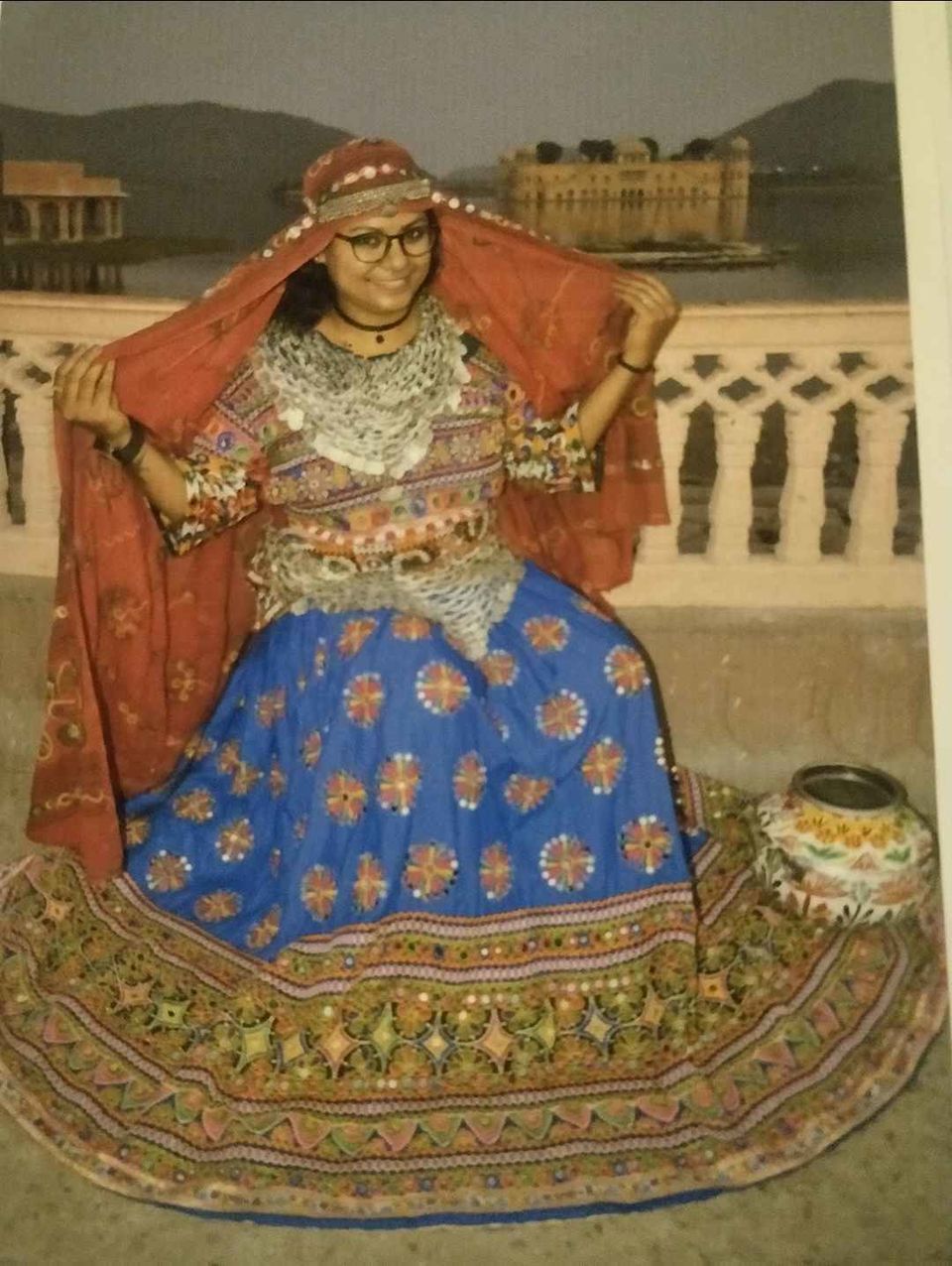 I was till evening to watch the Jal mahal lit up once I saw the view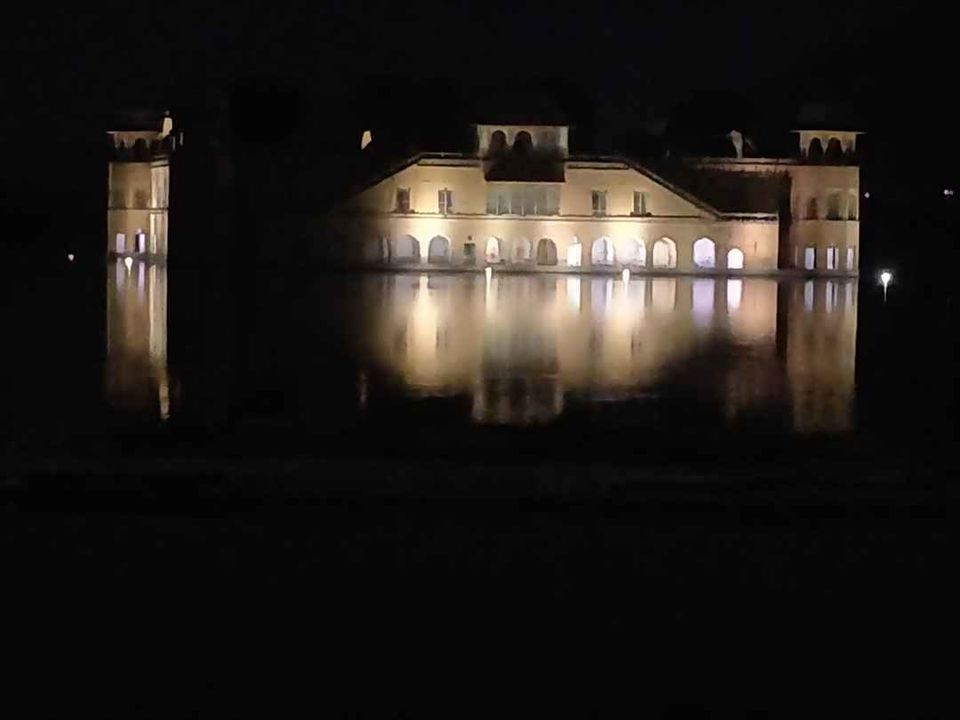 I headed back to Hawa mahal to watch it lighten up and the view just amazed me. I was lost in its variant colors. One must definitely view this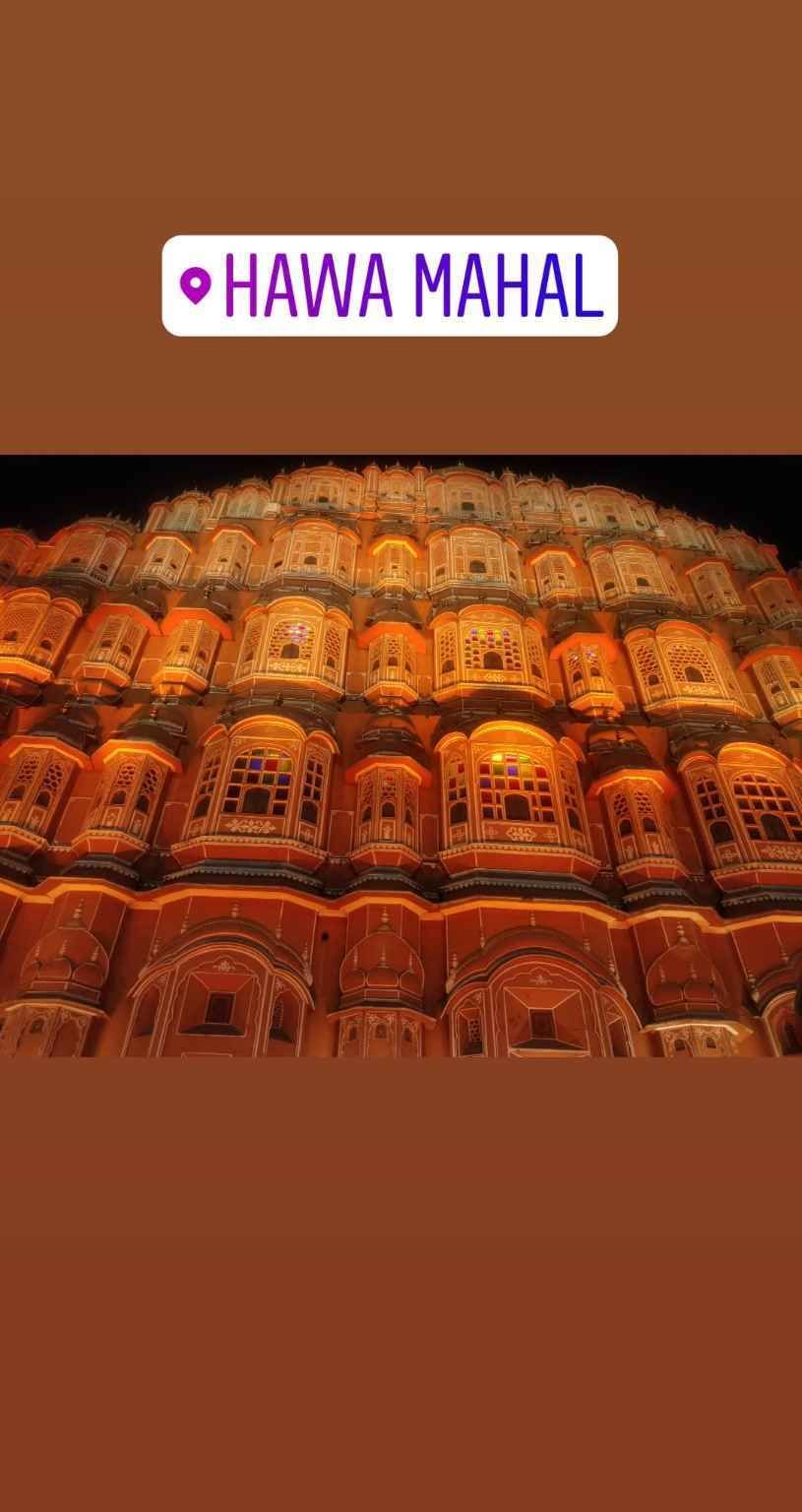 Dinner was at Hawk View restaurant right behing my hostel at a distance of 150m. It was rooftop restaurant with amazing view of Jaipur. The food was good and i like the staff hospitality and service.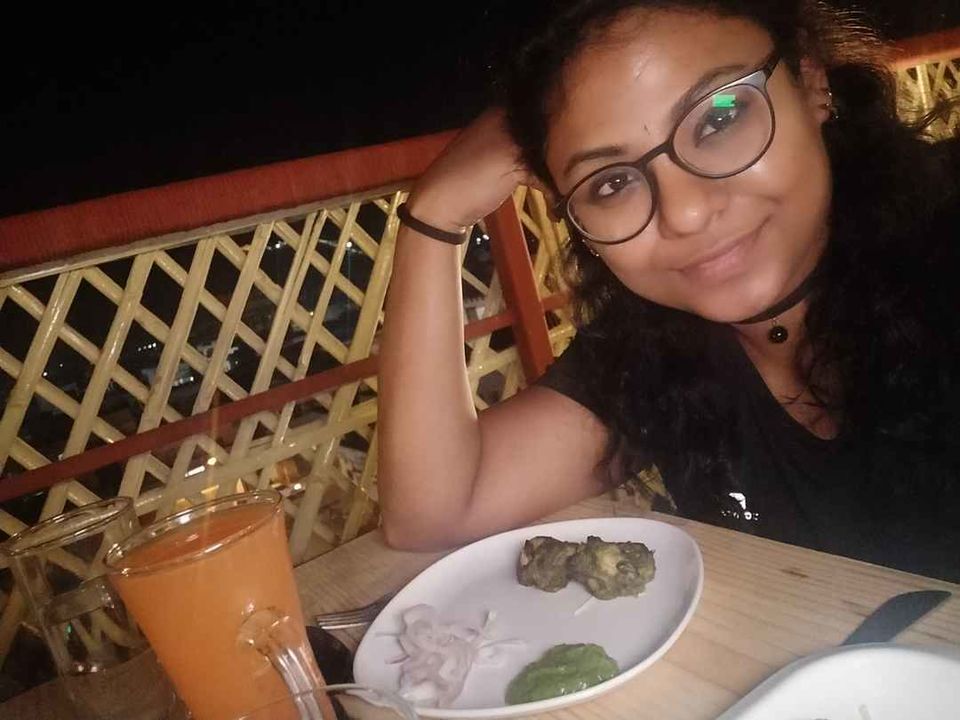 Rajwada restaurant is a part of Hawk view restaurant (basically Rajwada in morning and Hawk view in night). I took a spread of English breakfast , fruits and coffee and it was perfect breakfast to start the day.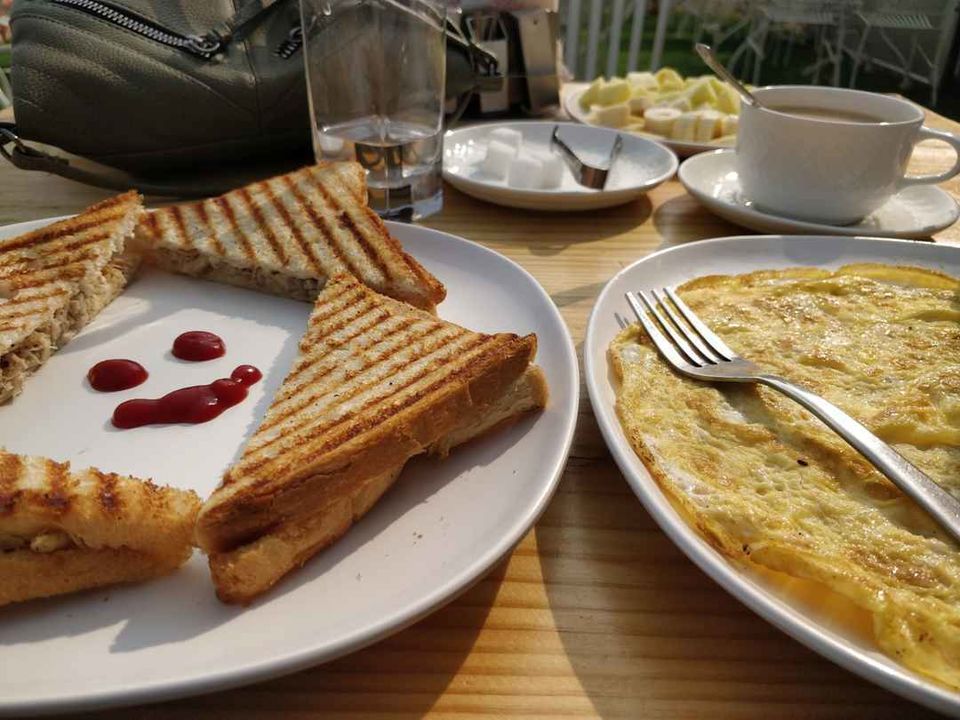 Amer/Amber fort is located uphill ( Hill of Eagles) and famous tourist attraction in Jaipur led by Raja Man Singh. The name is derived from Ambikeshwar Temple built on the hill which is the name for Lord Shiva. Amer Fort popularly known as Amer Palace houses various courtyards mainly Deewan-e-khaas, Deewan-e-Alam, Sheesh Mahal, Sukh niwas the fort overlooks Maota lake which is the main water source for the fort. The fort is built of sandstone and marble displaying mughal architecture.
Ganesh Pol is the main entrance to private places of Maharajas as Lord Ganesha removes obstacles of life.
Deewan-e-Alam is a Hall for Public audience where all petitions of public are heard and reciprocated
Deewan-e-Khaas is a Hall for Private Audience
Sheesh Mahal is a mirror palace where entire palace is of mirrors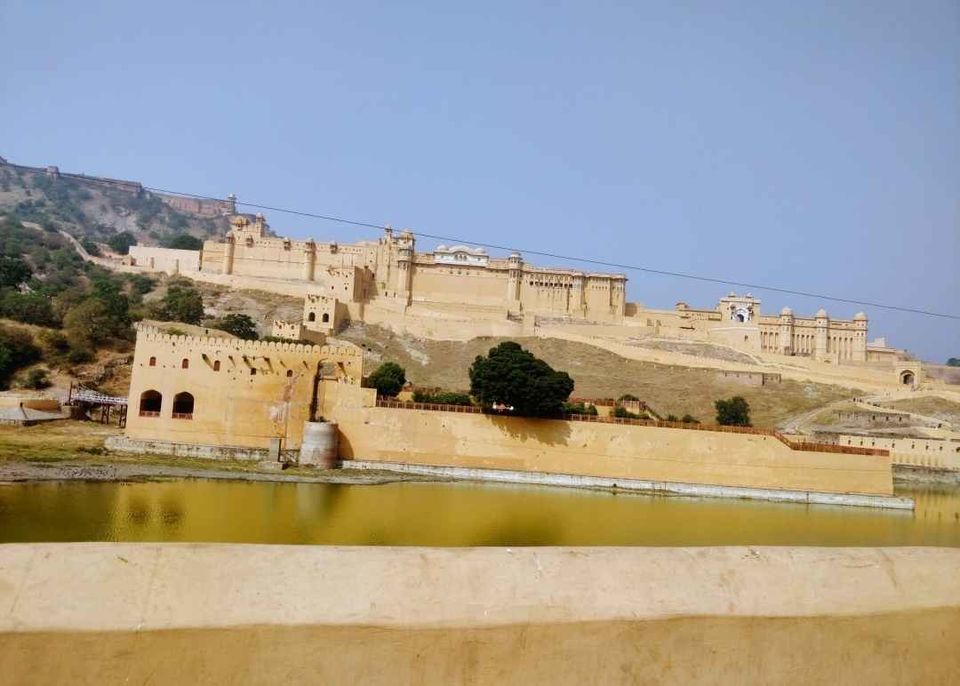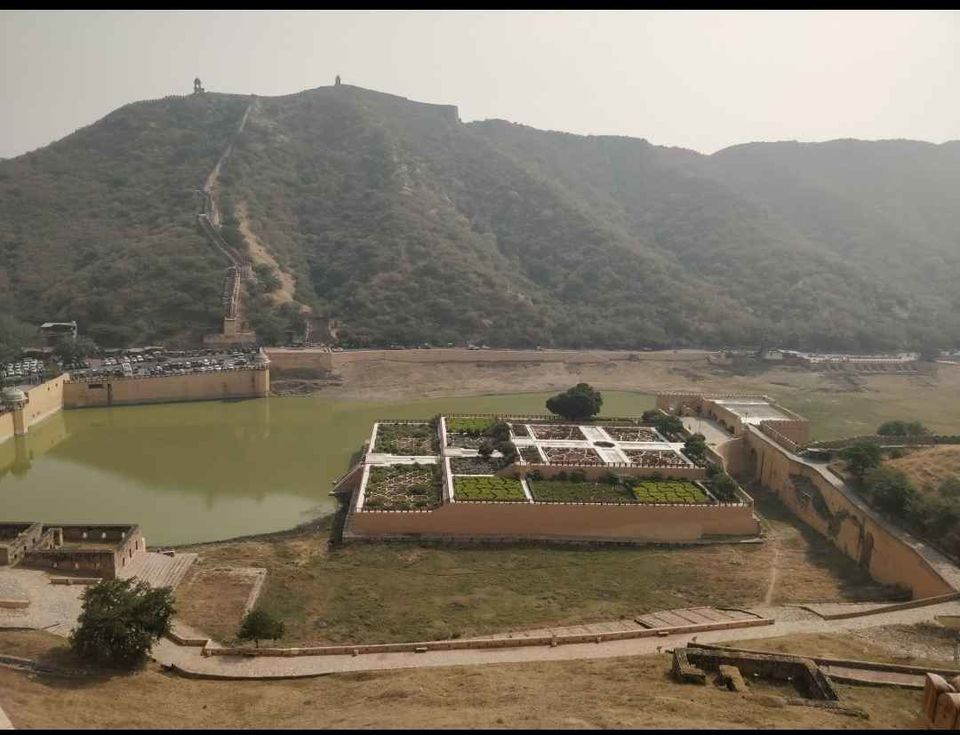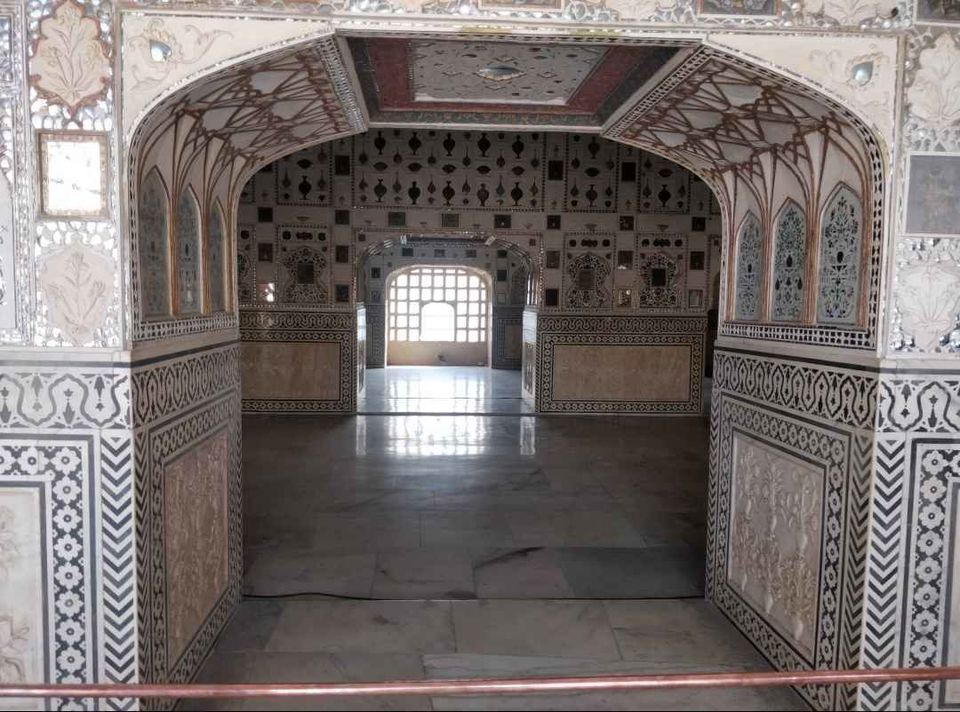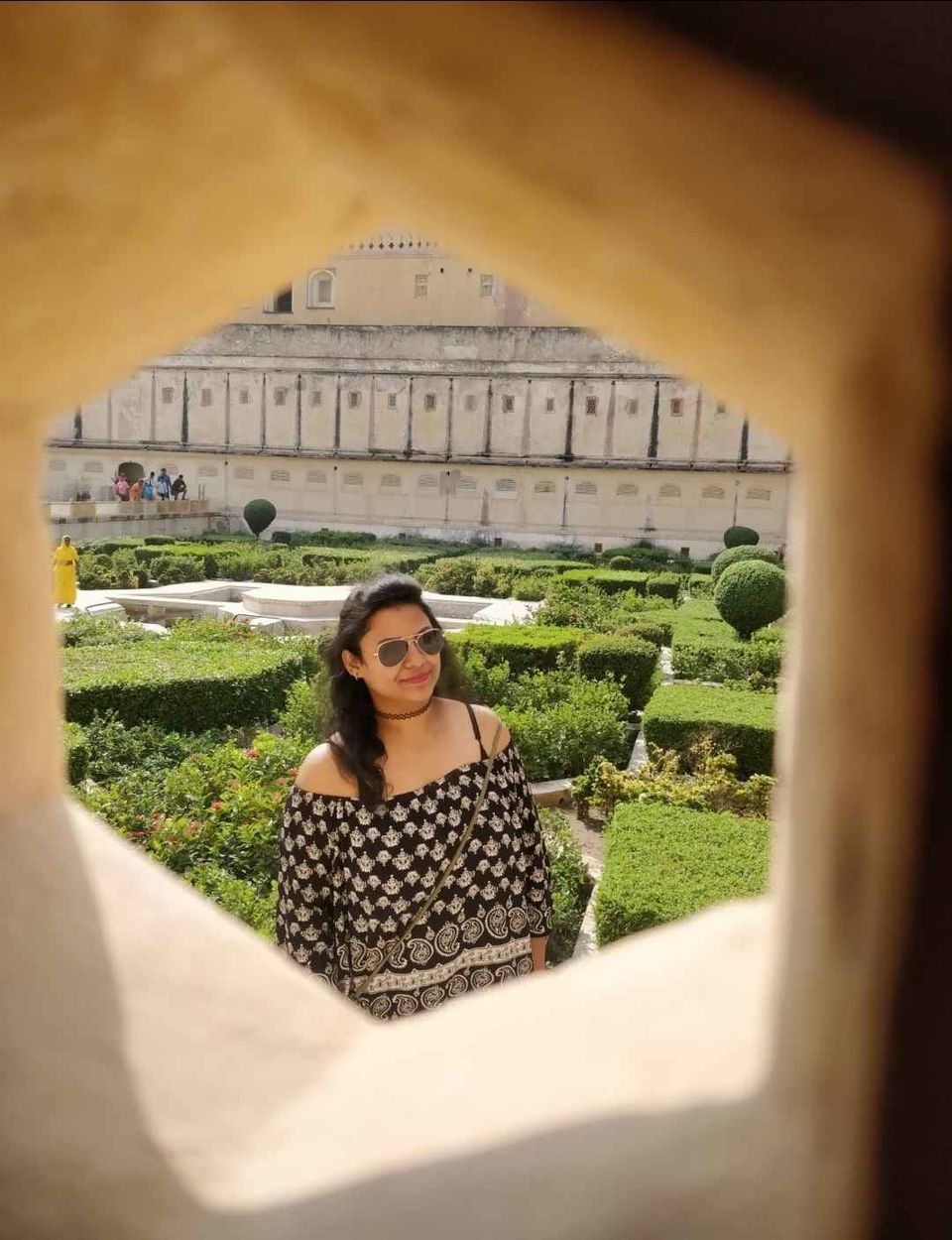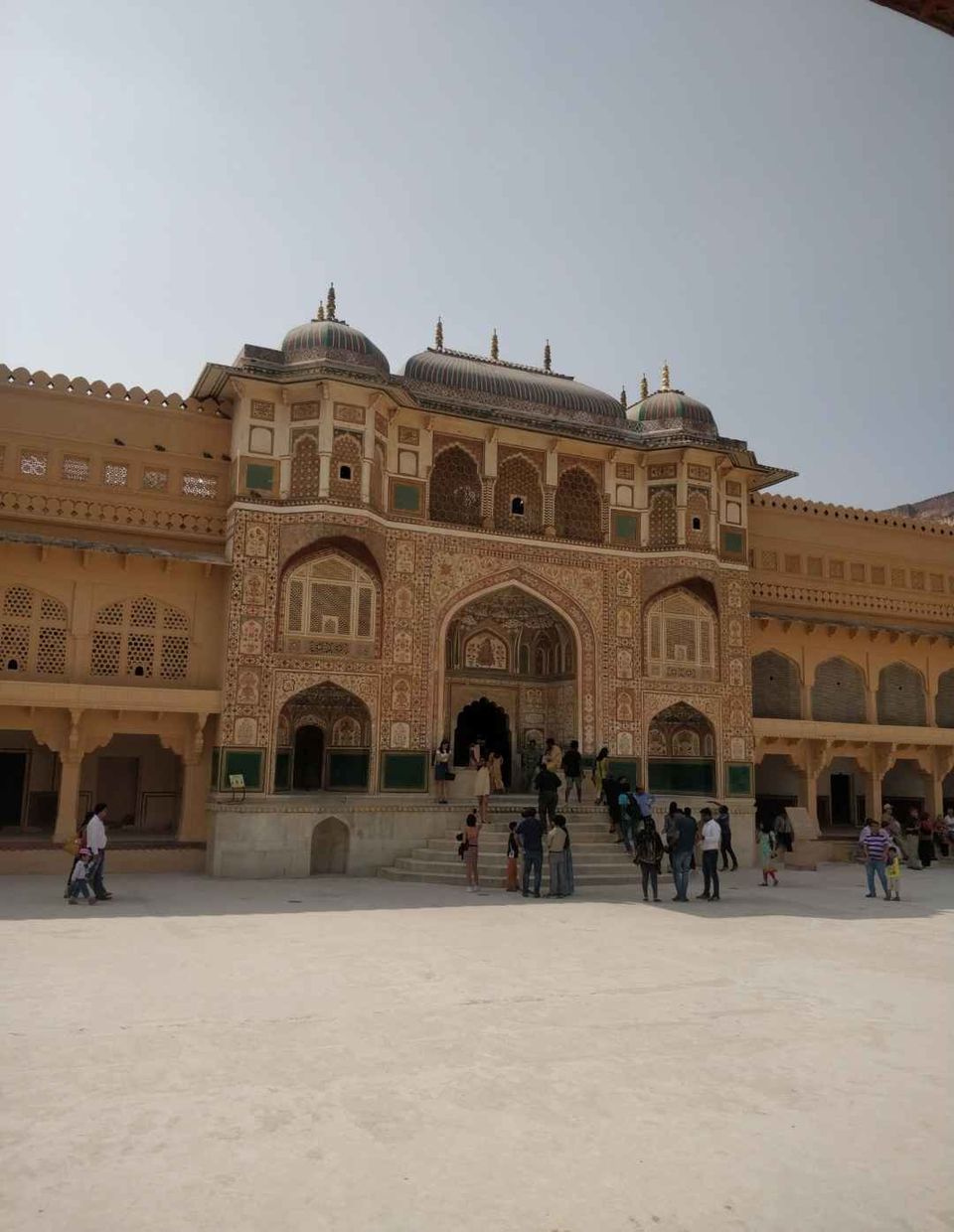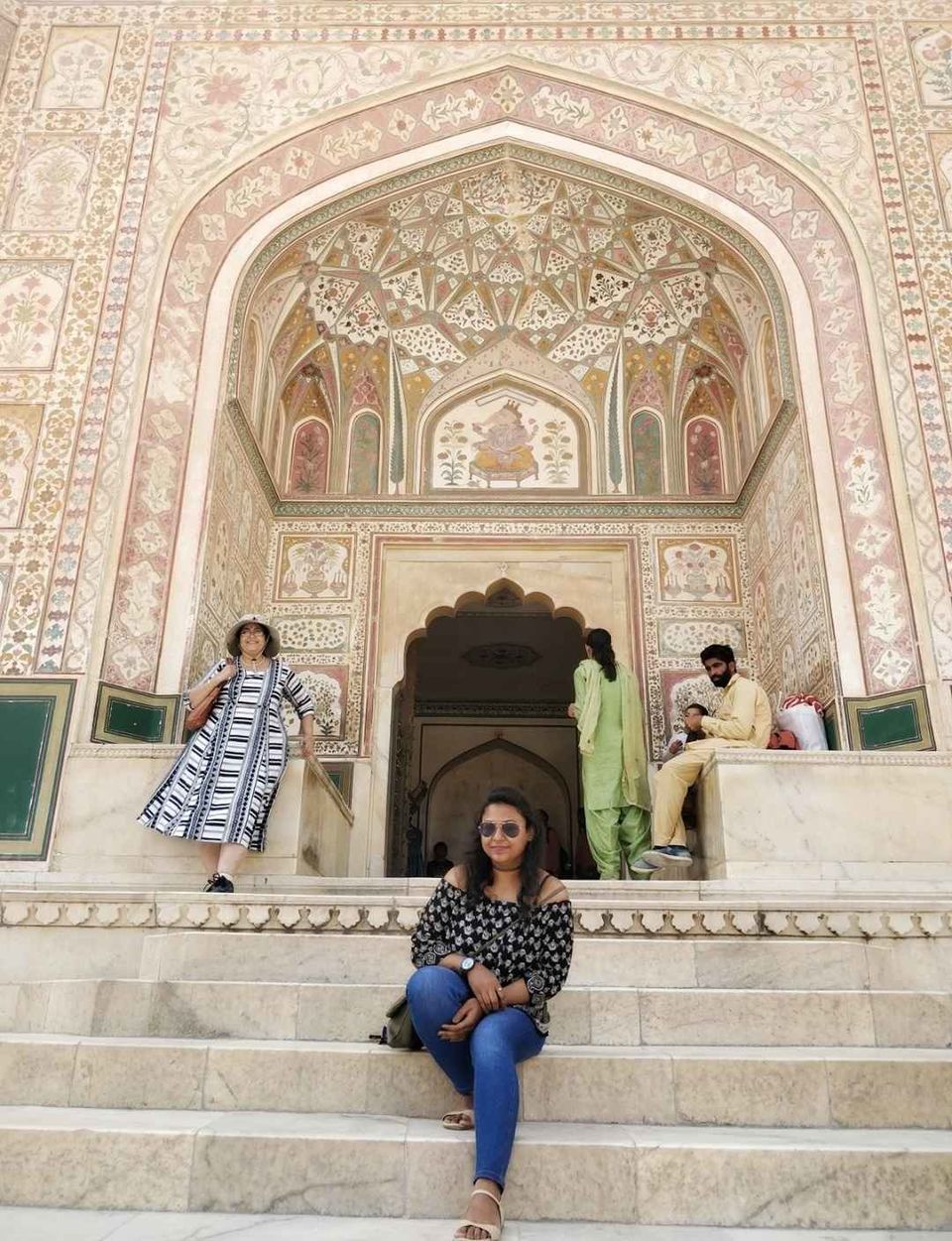 On the way view of Jal Mahal from Jaigarh fort uphill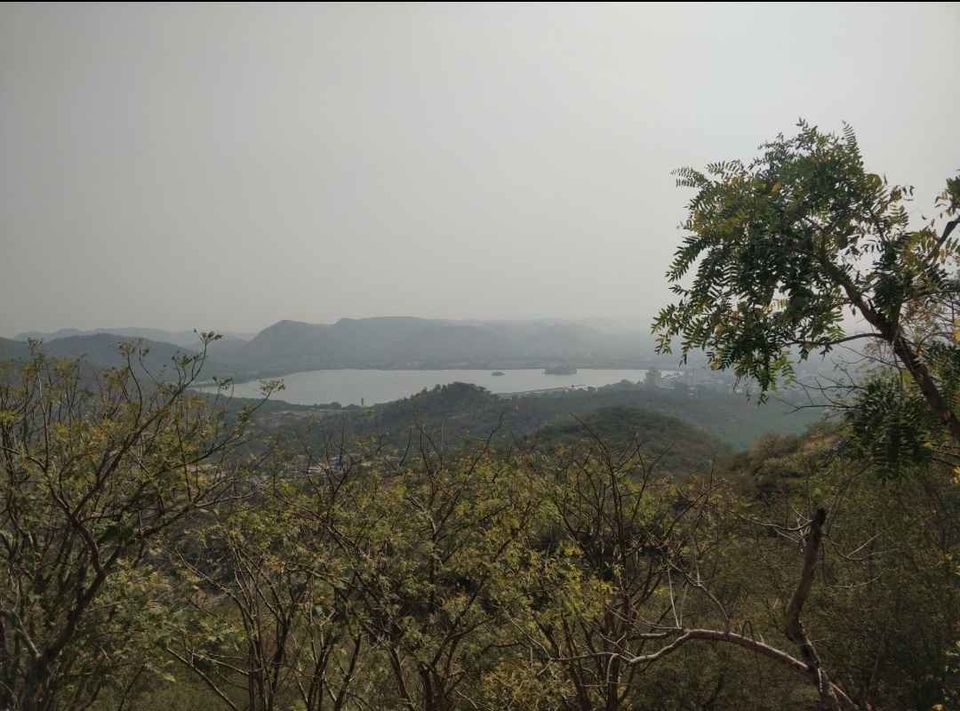 Jaigarh fort too is located at the Hill of Eagles of Aravalli range. It overlooks Amer and Maota lake, named after Jai Singh II. This fort is known as Victory fort. It has one of the world famous Jaivana Cannon and has passages connecting to Amer fort. It has a beautiful Charbagh Garden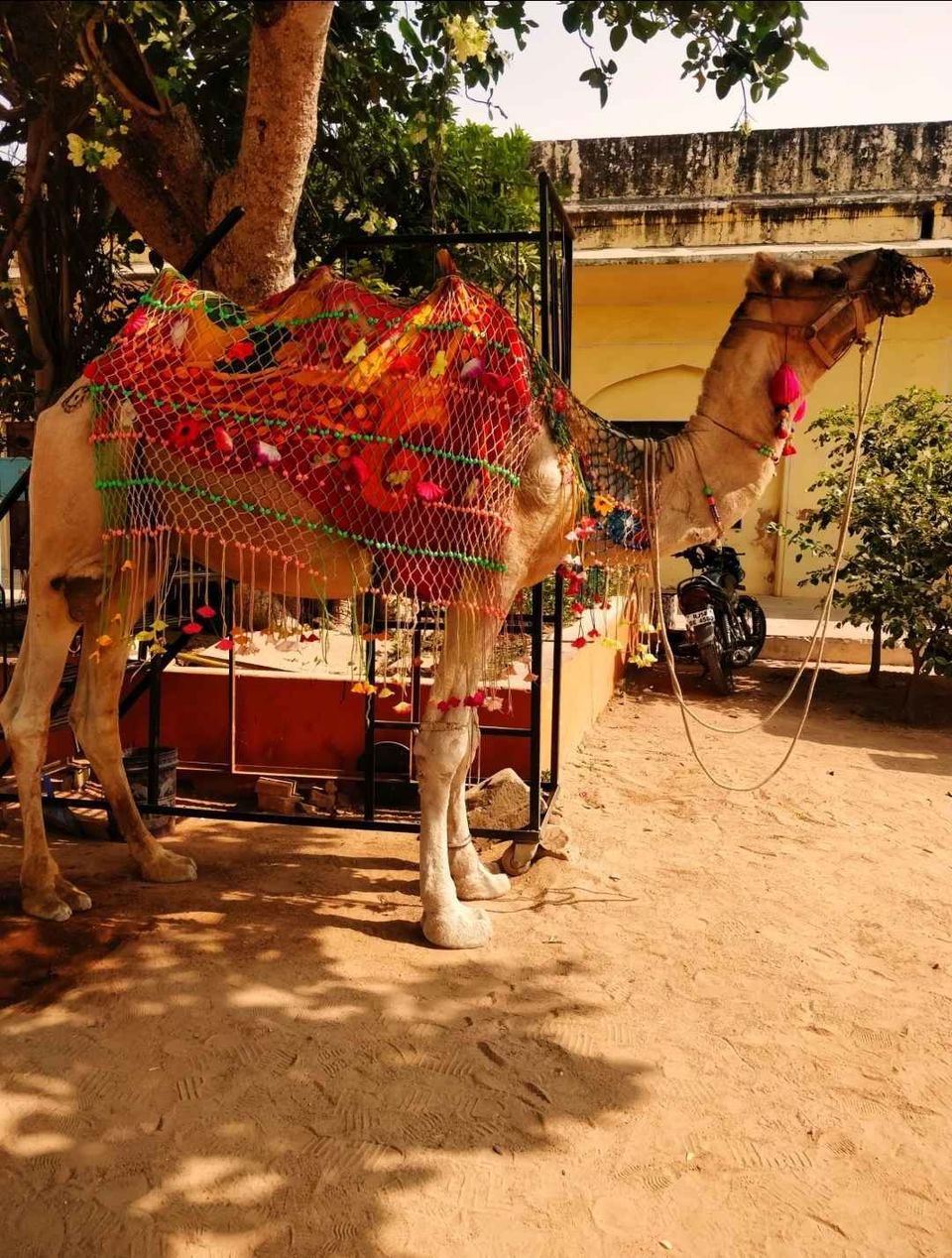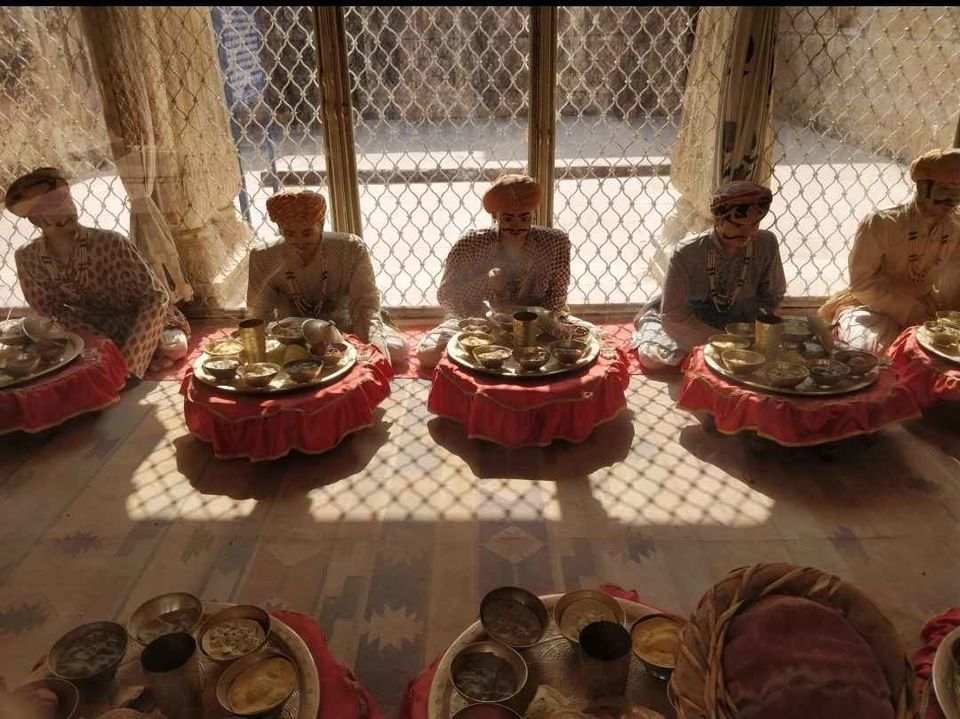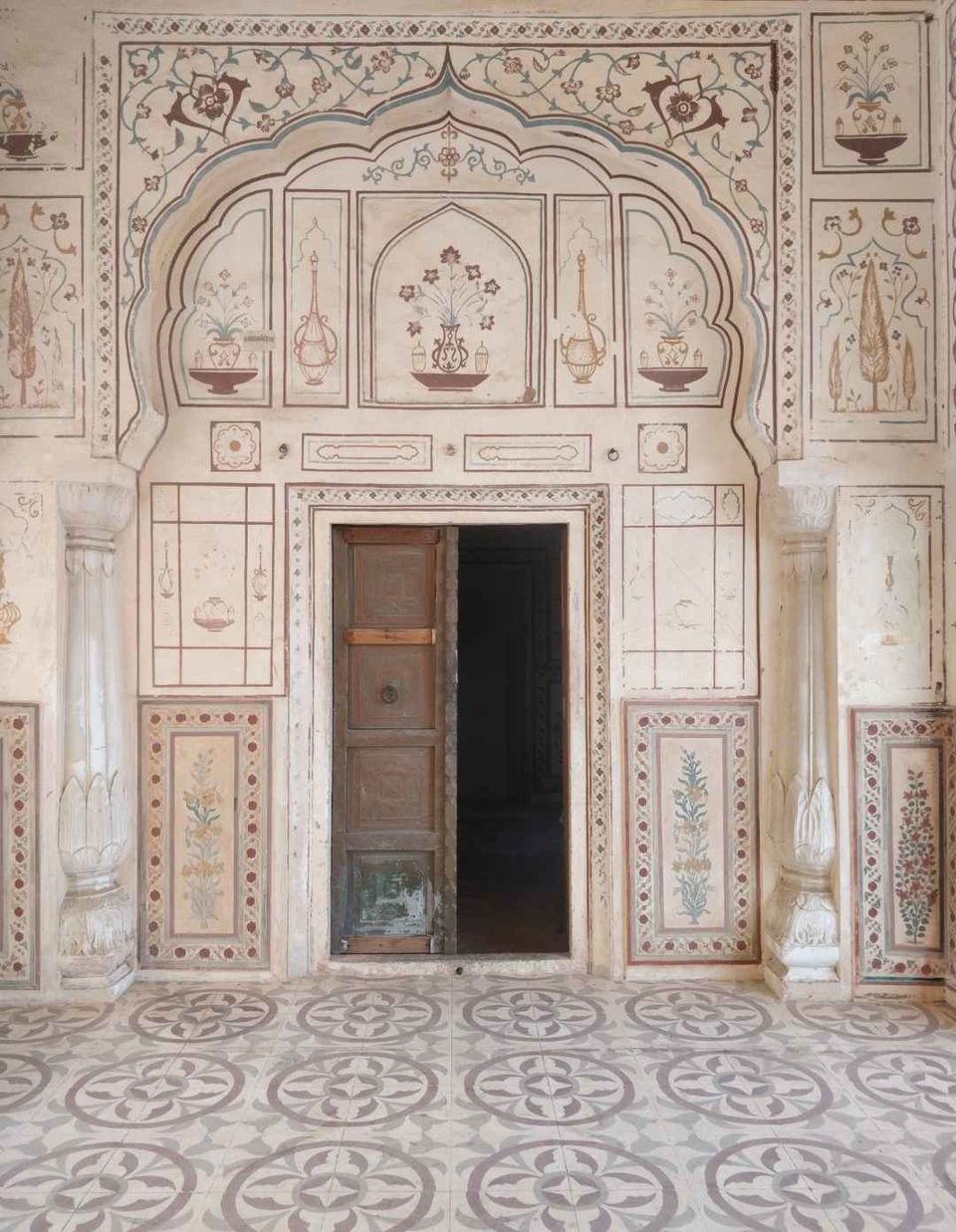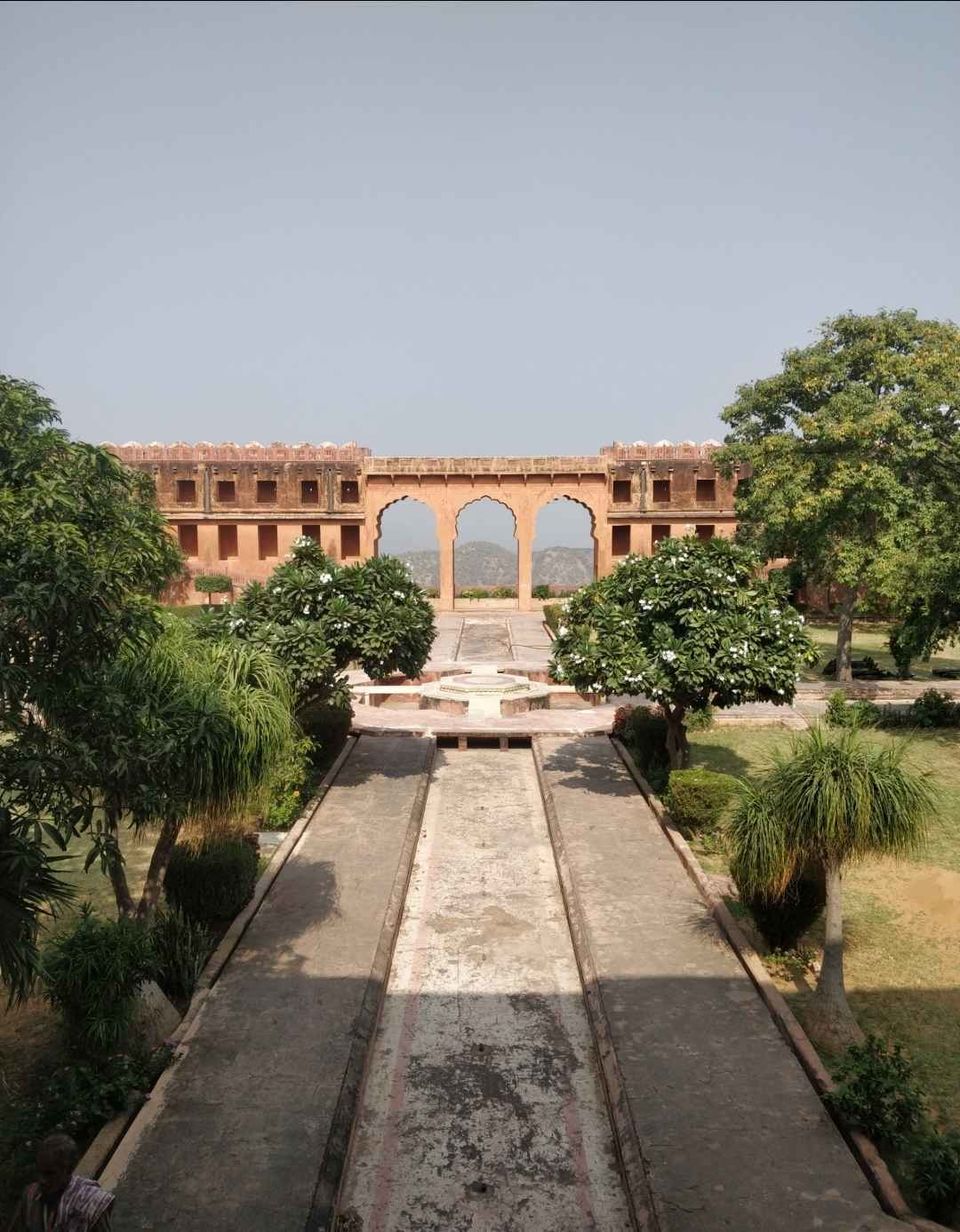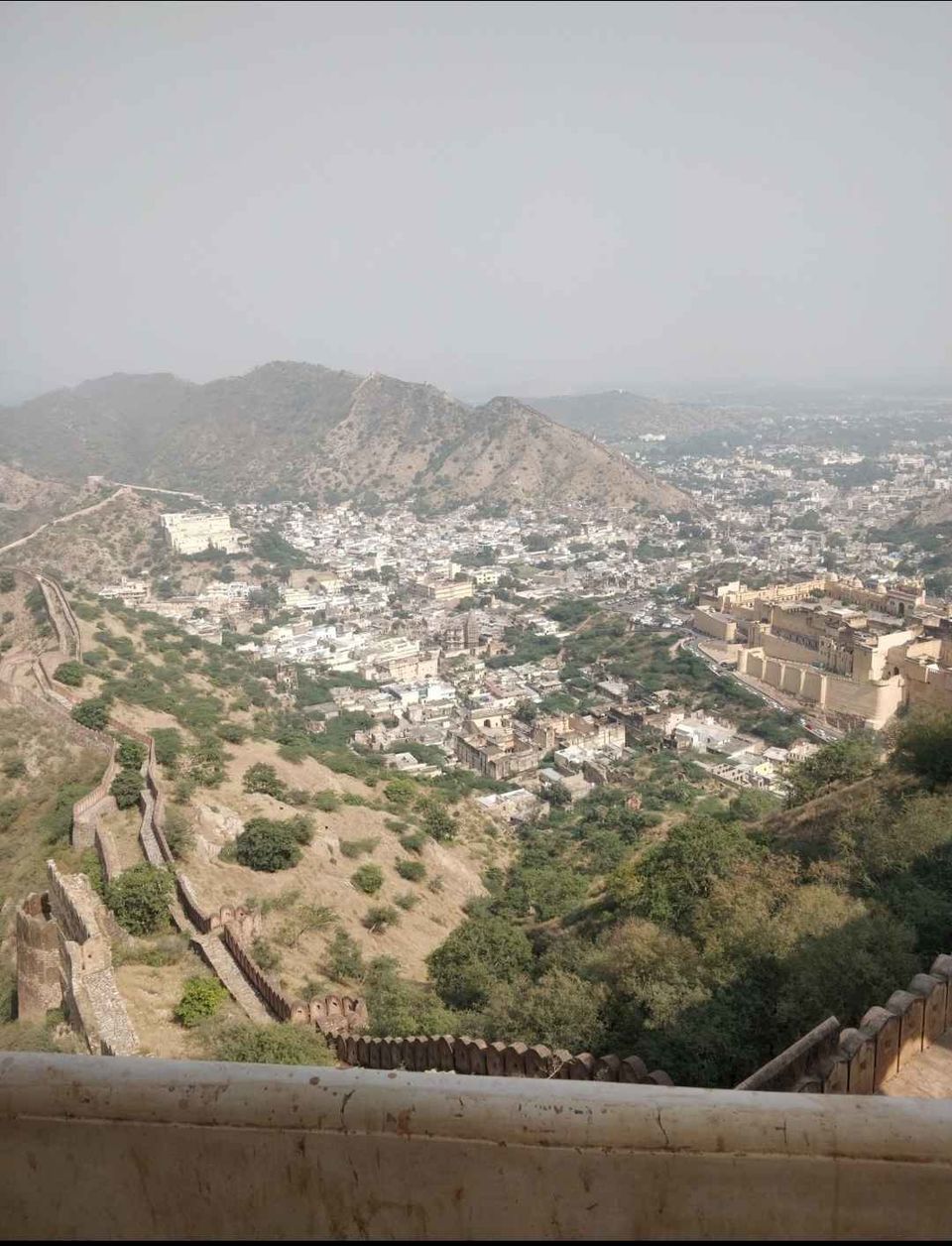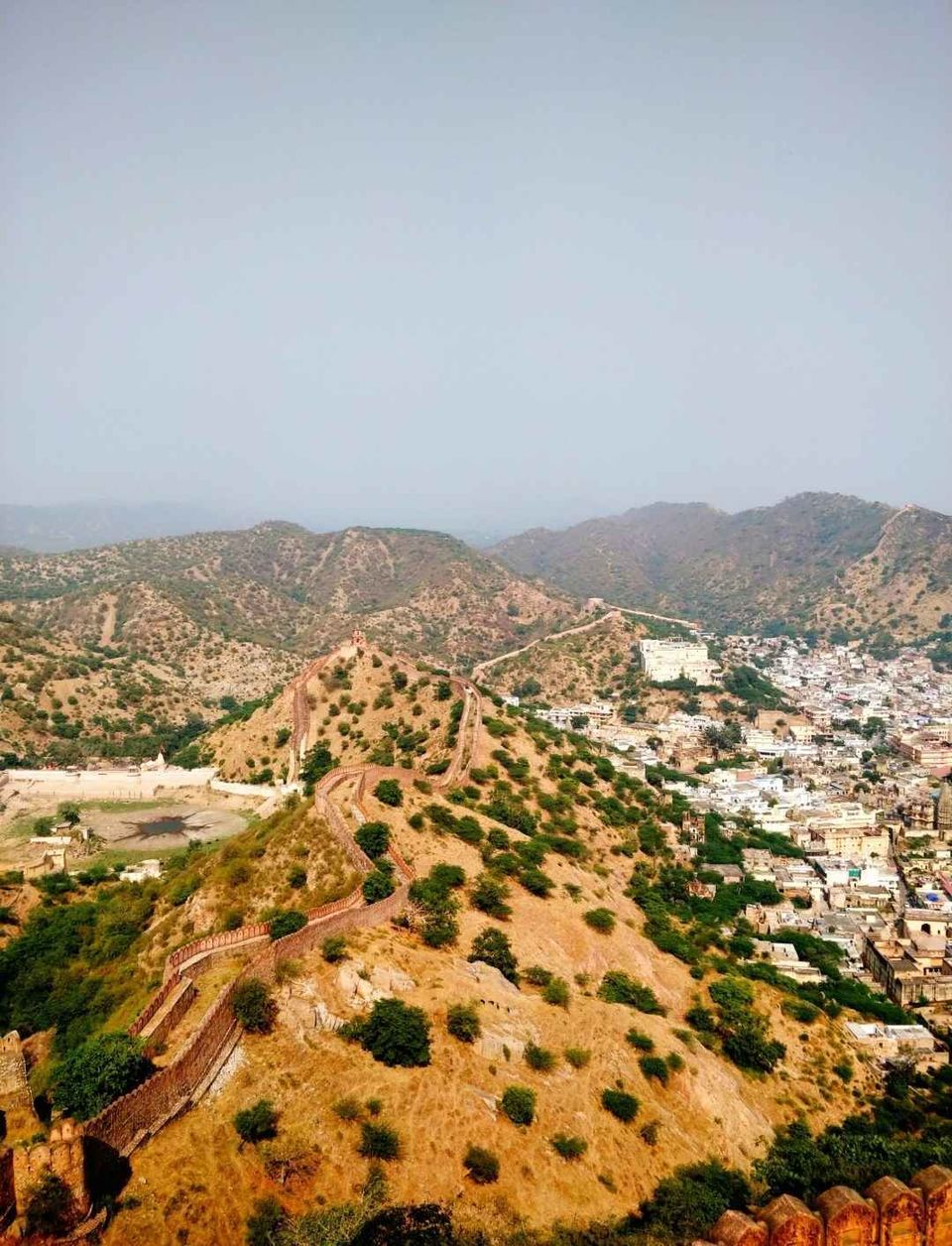 Nahargarh Fort is located at the edge of Aravalli hills, built by Maharaja Jai Sawan Singh overlooks the entire Jaipur city. The first attraction from the fort is the Step well, it is a water conservatory place.
The fort consists of many chowks which displays the art, armour , missile and other gallery of the ancient times. The fort attracts for its art display and the rooftop terrace of the Madhvendra palace from where the entire jaipur city can be seen.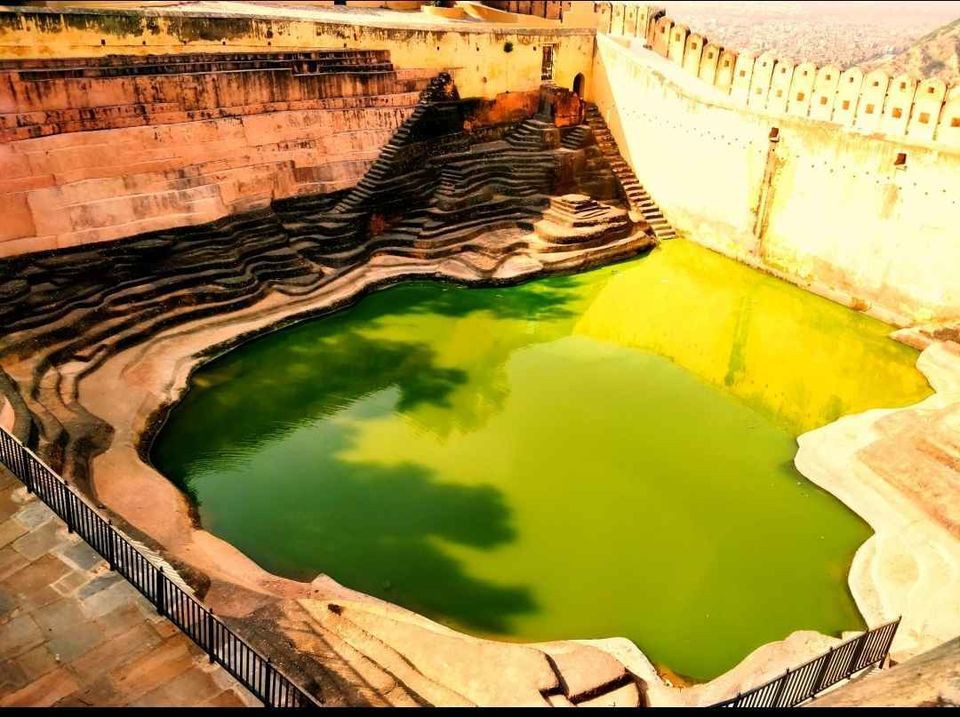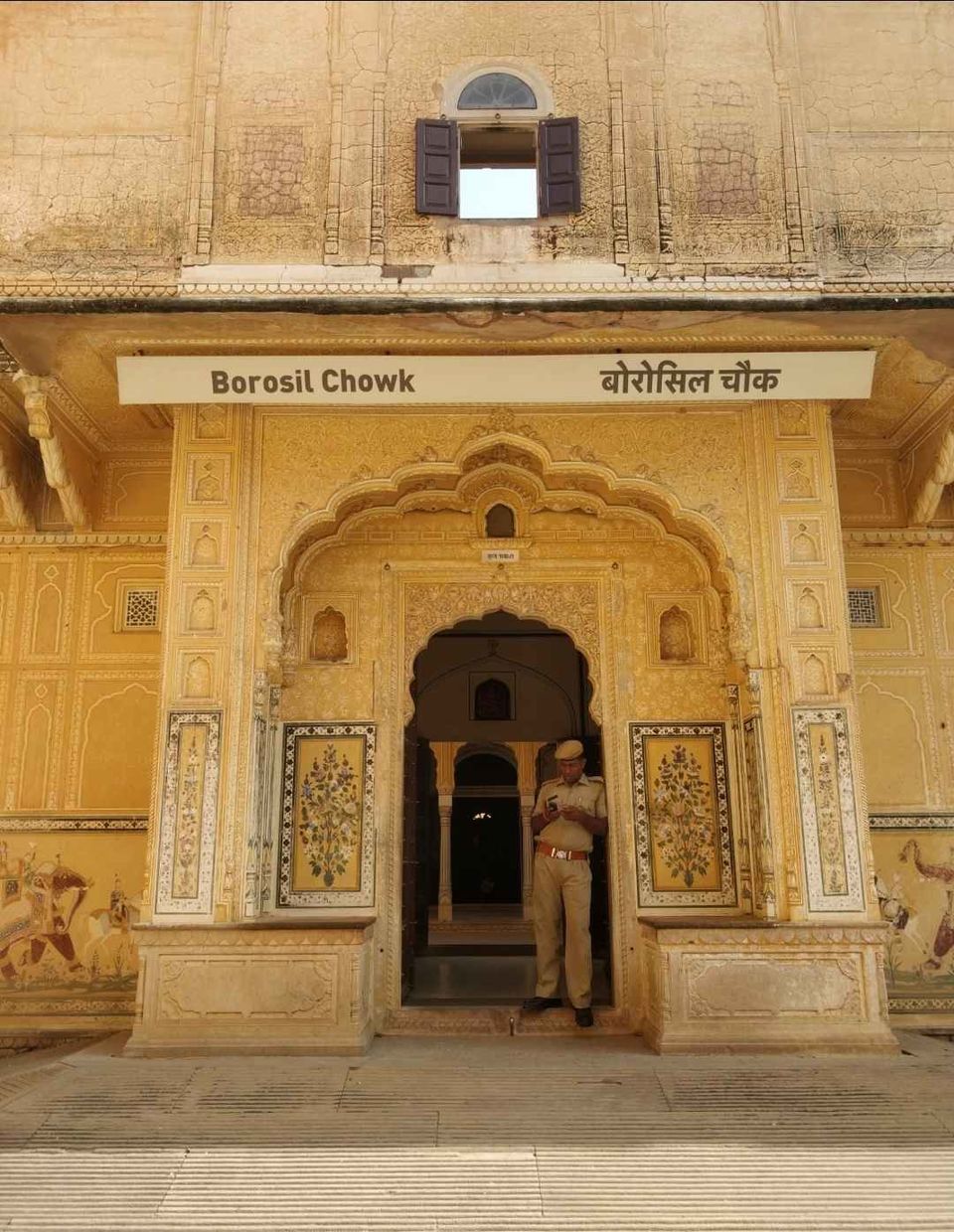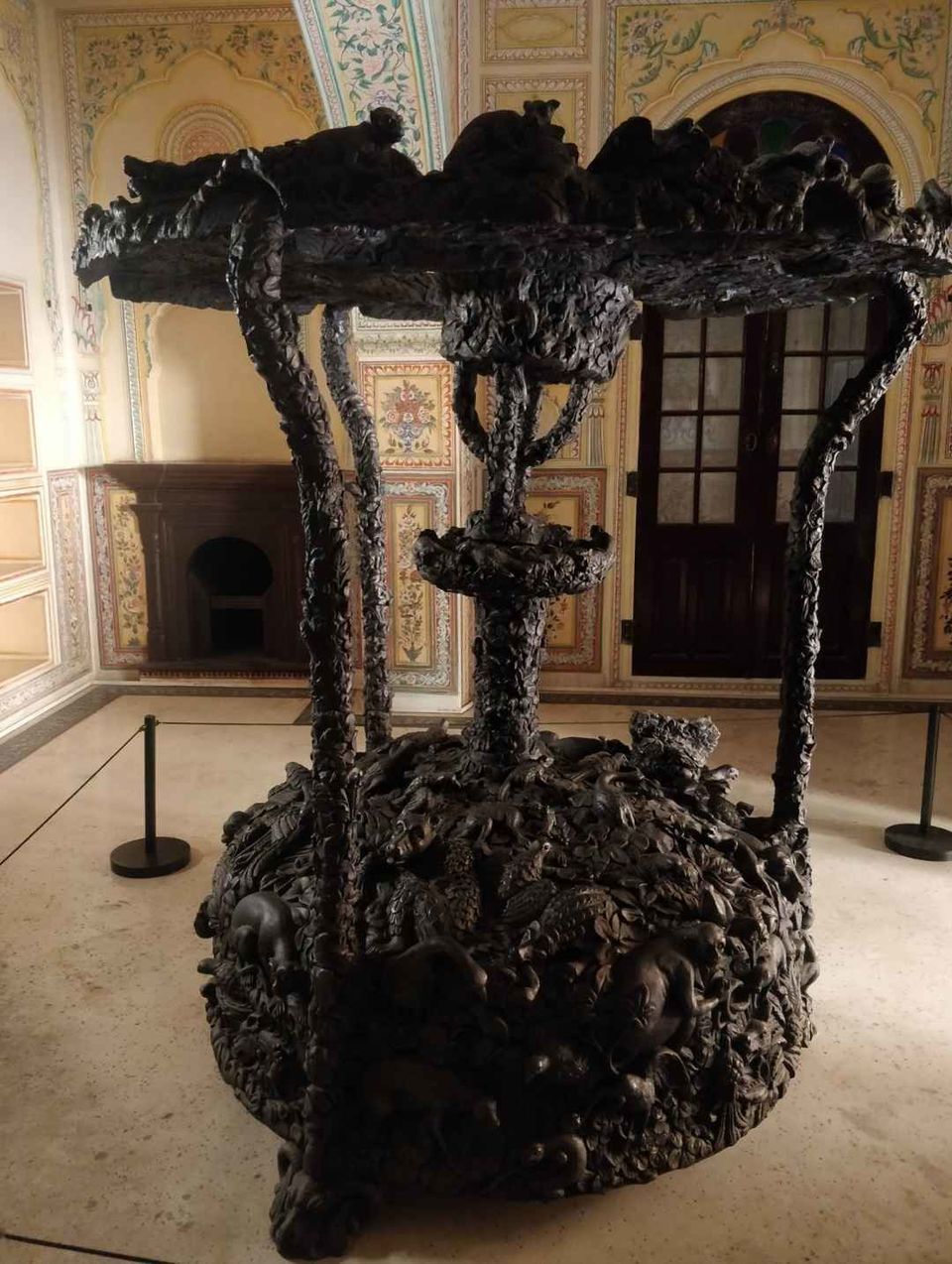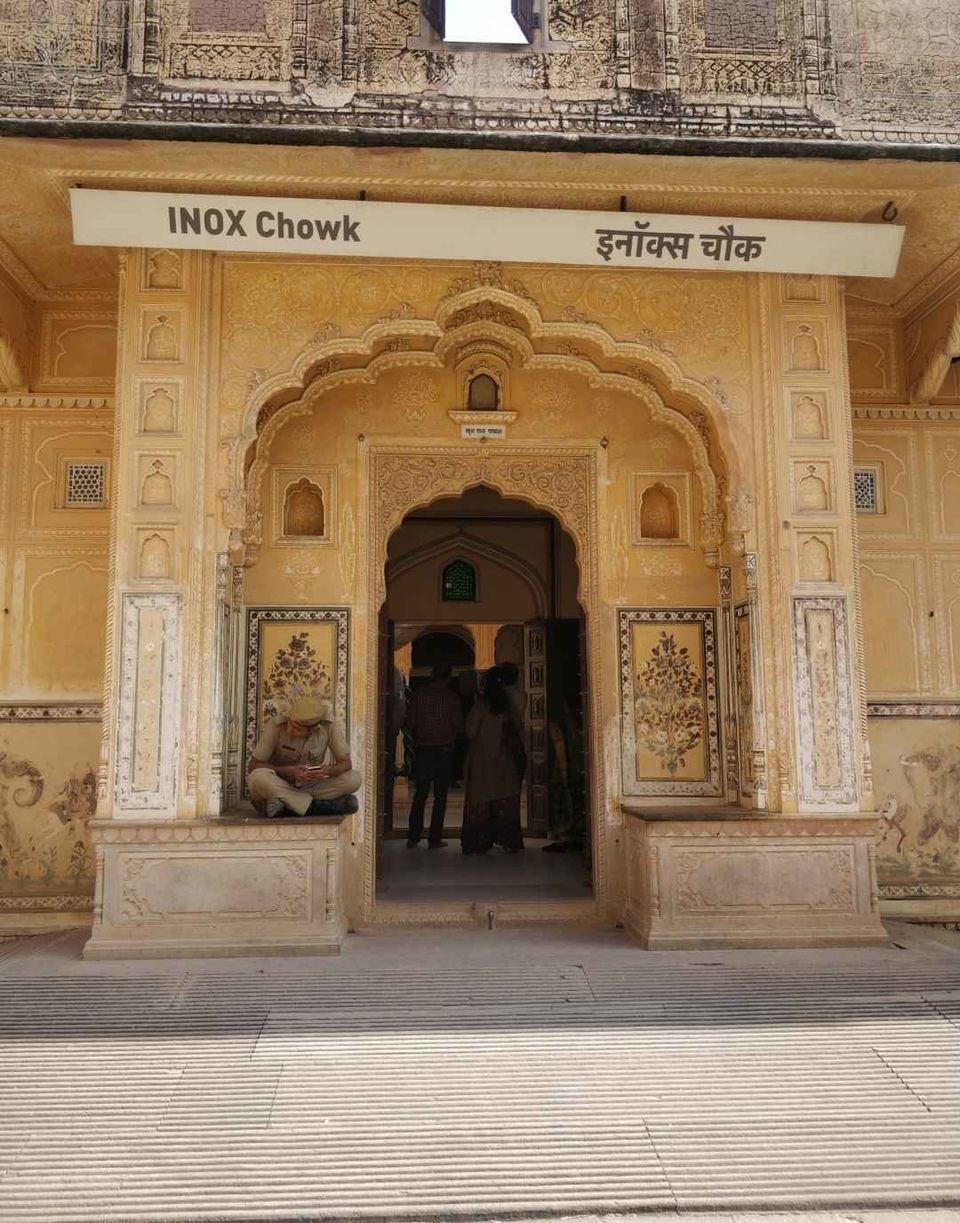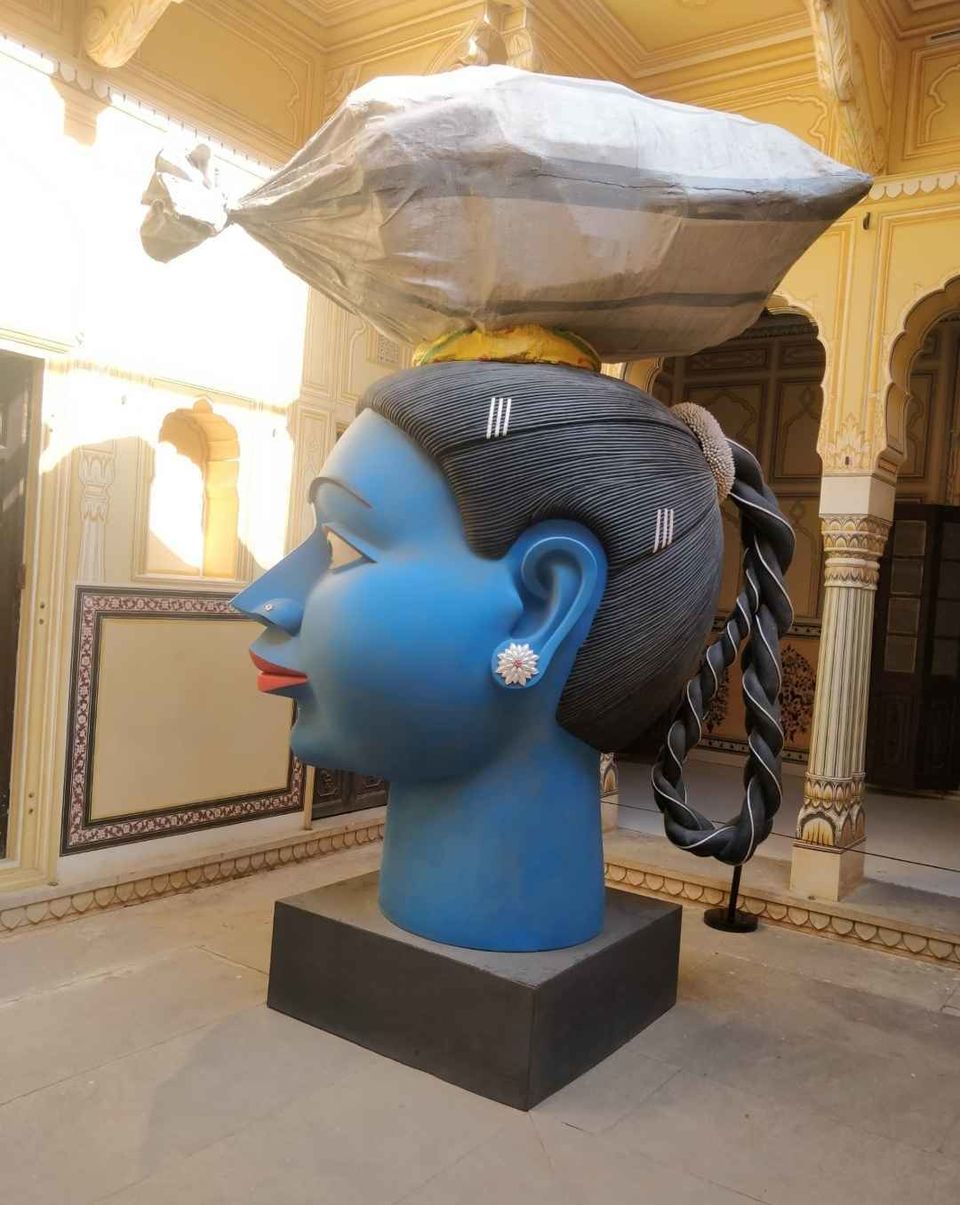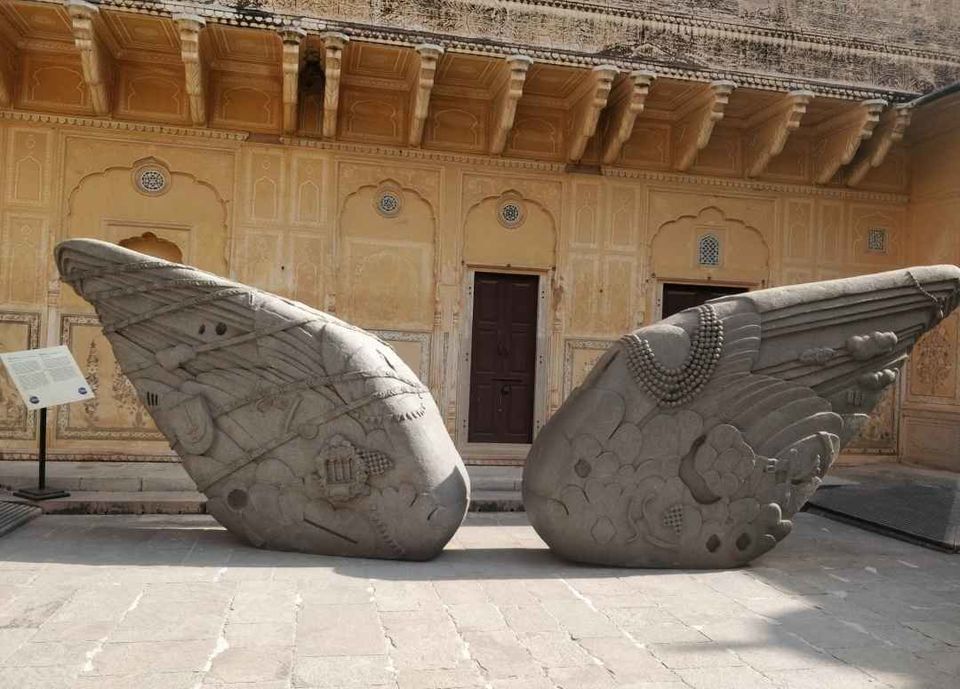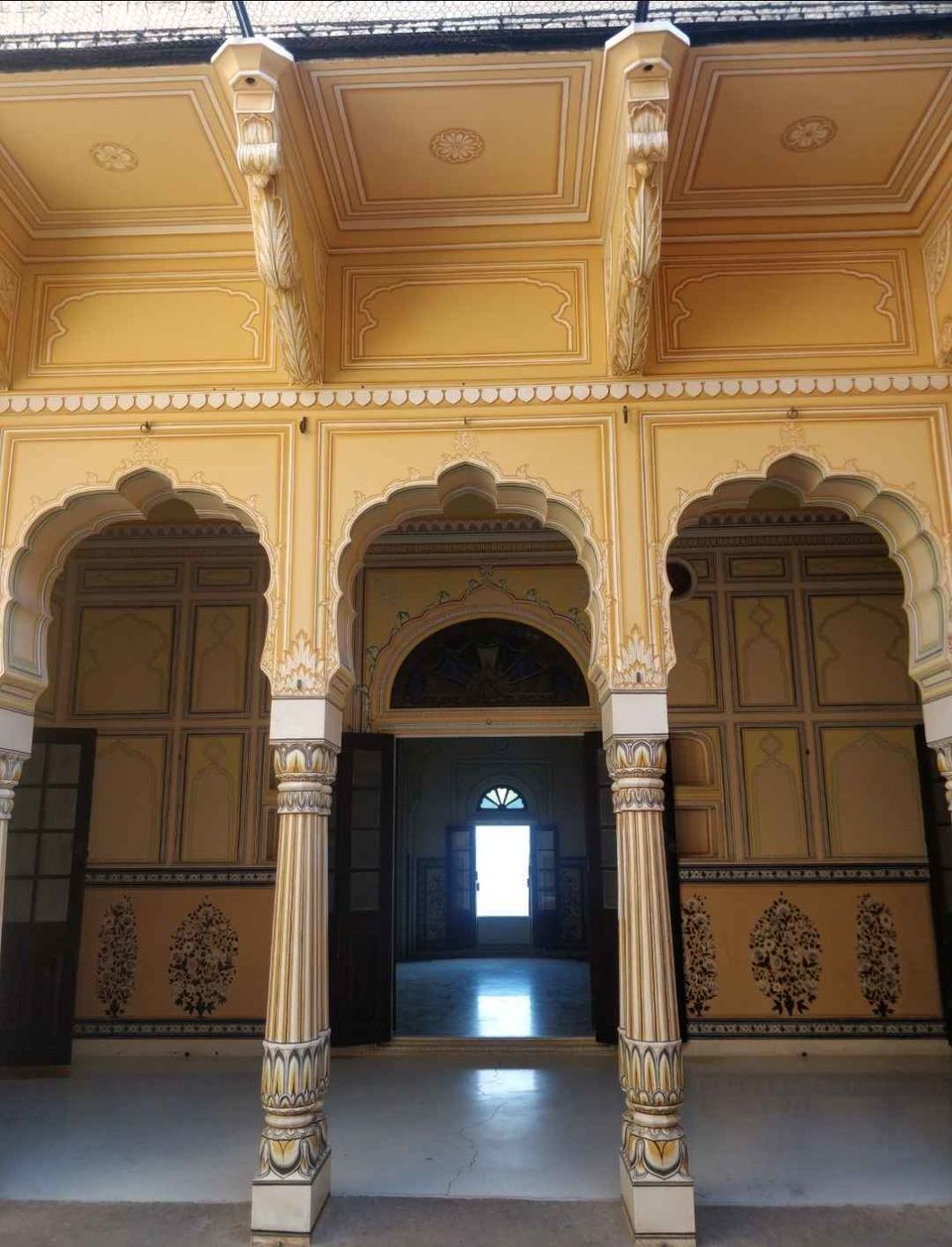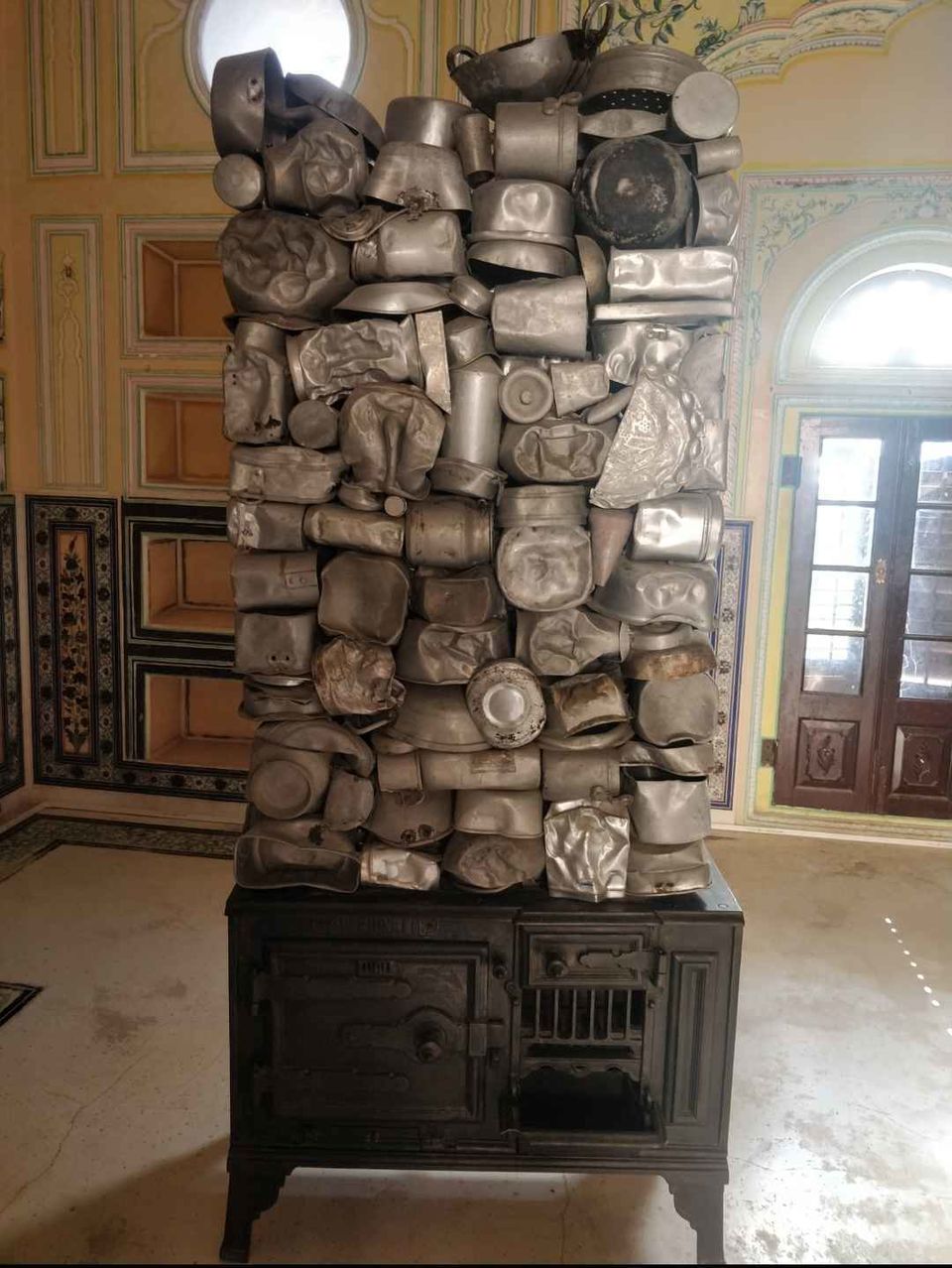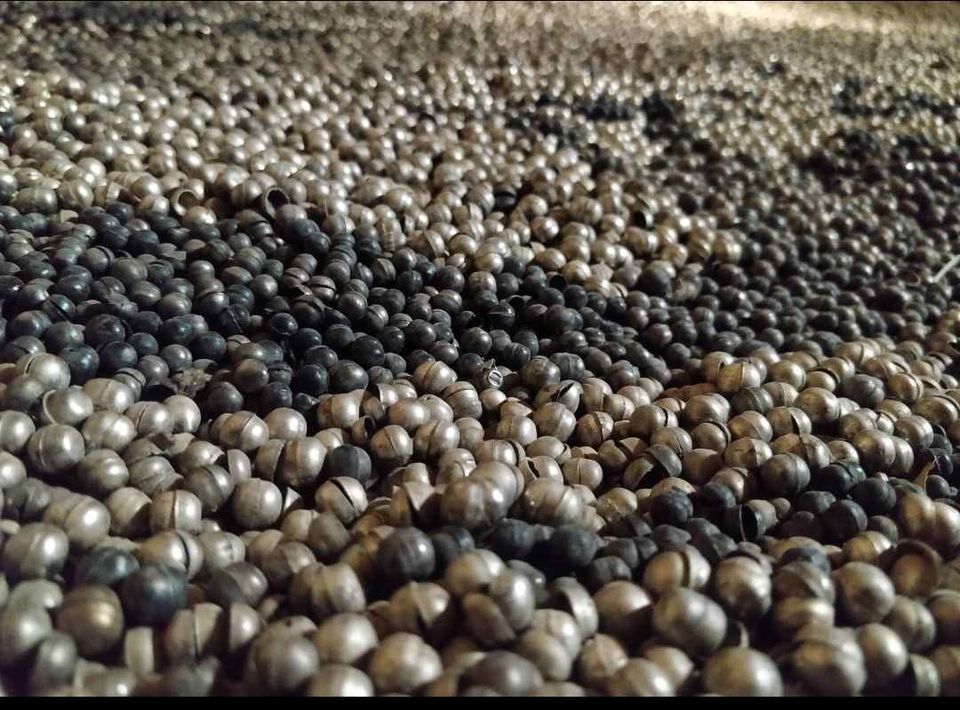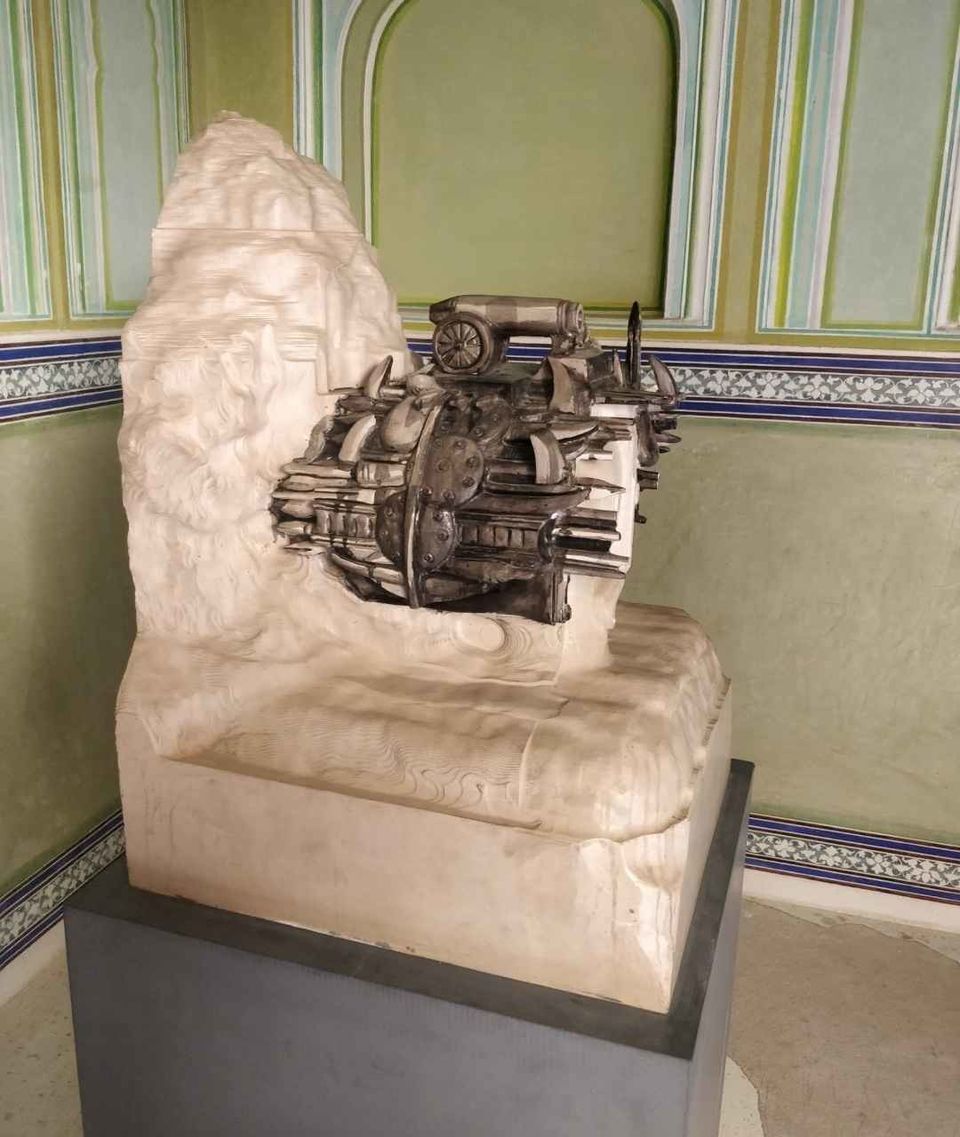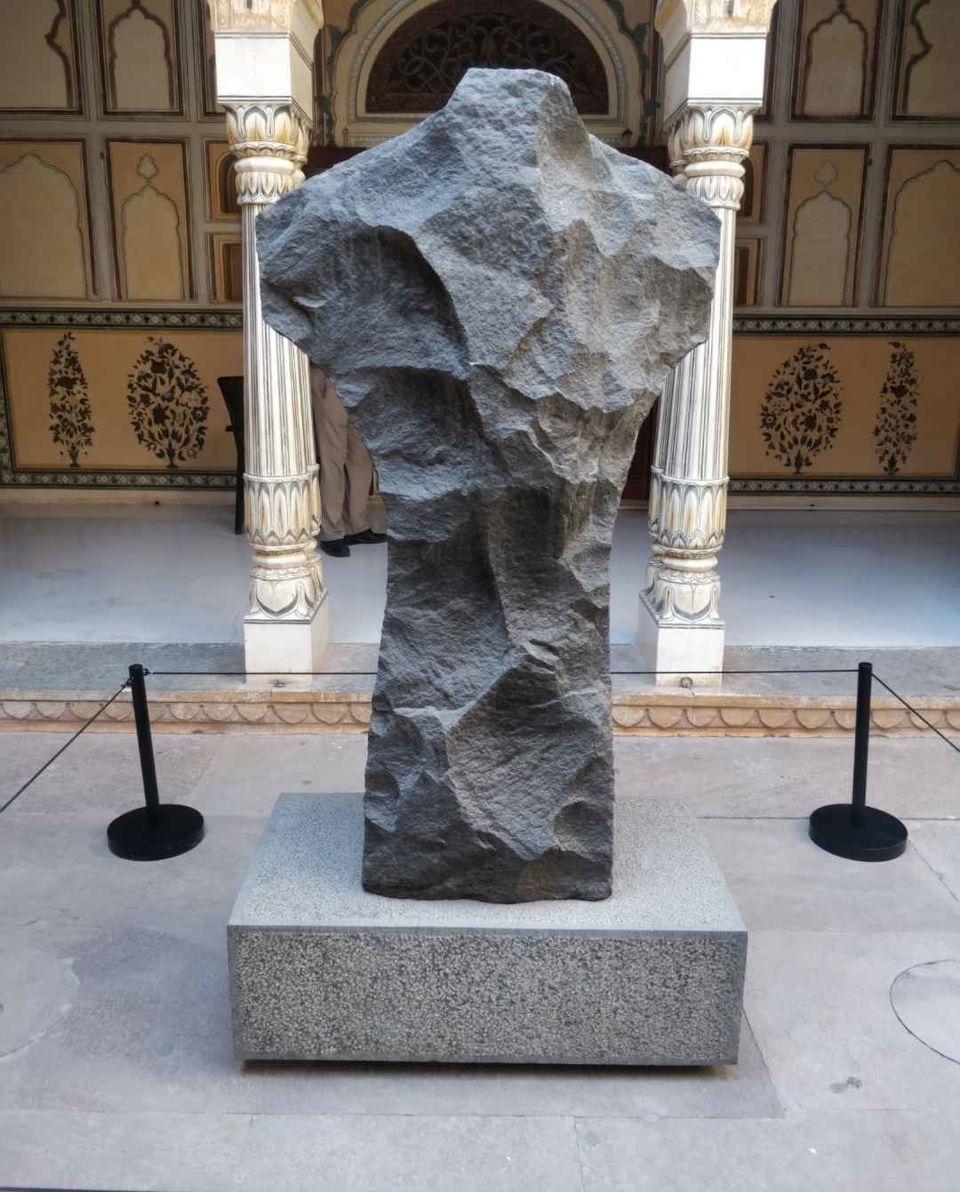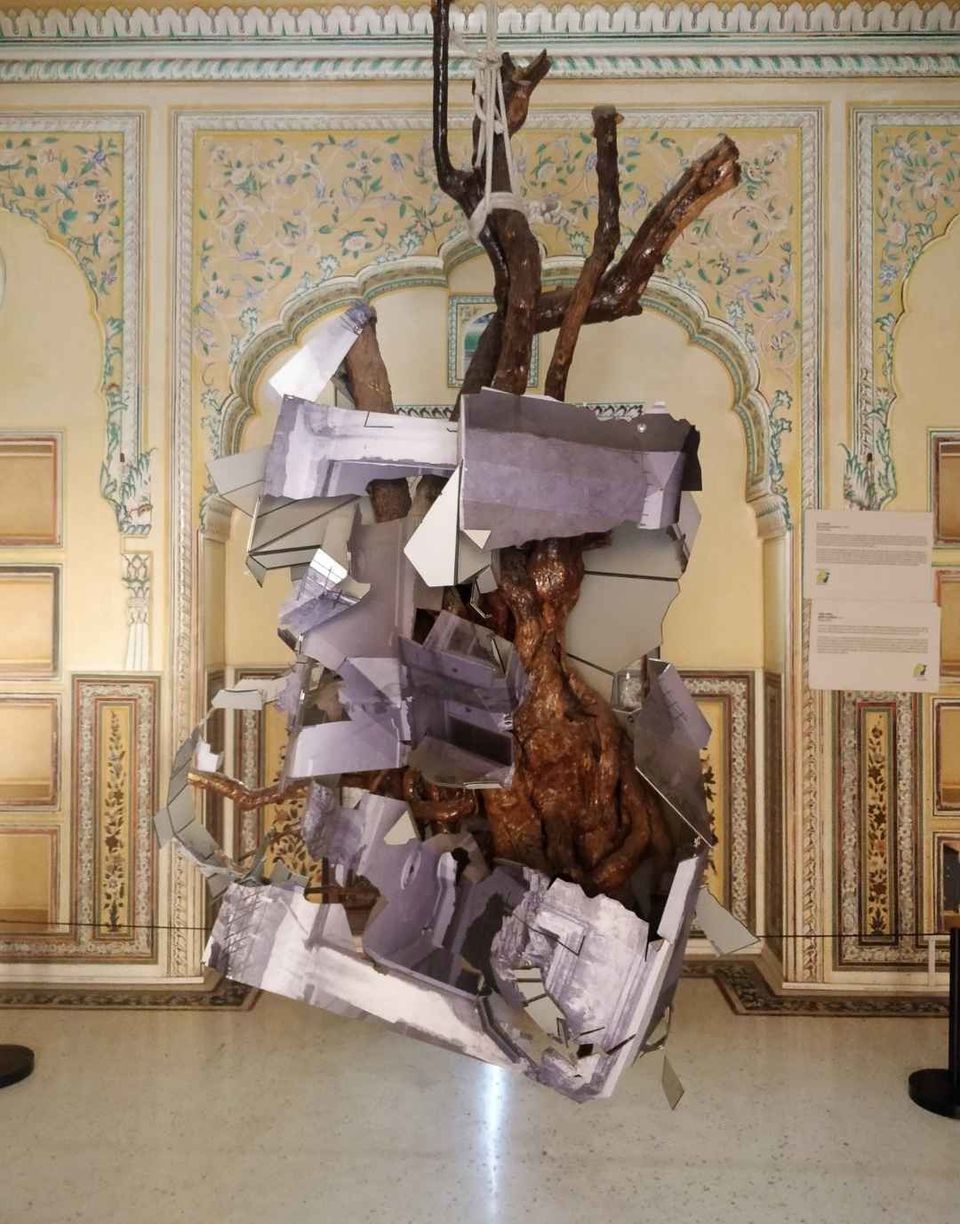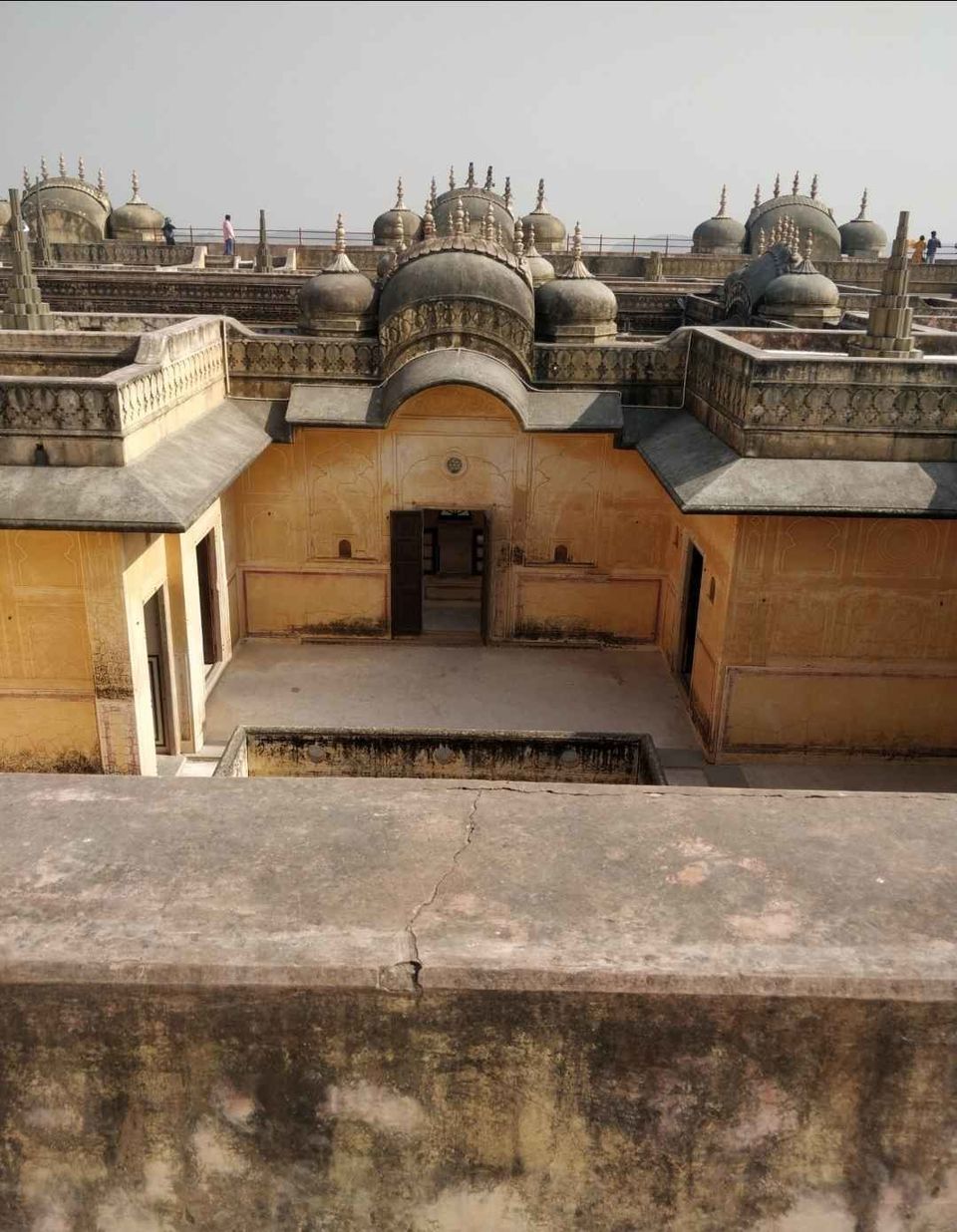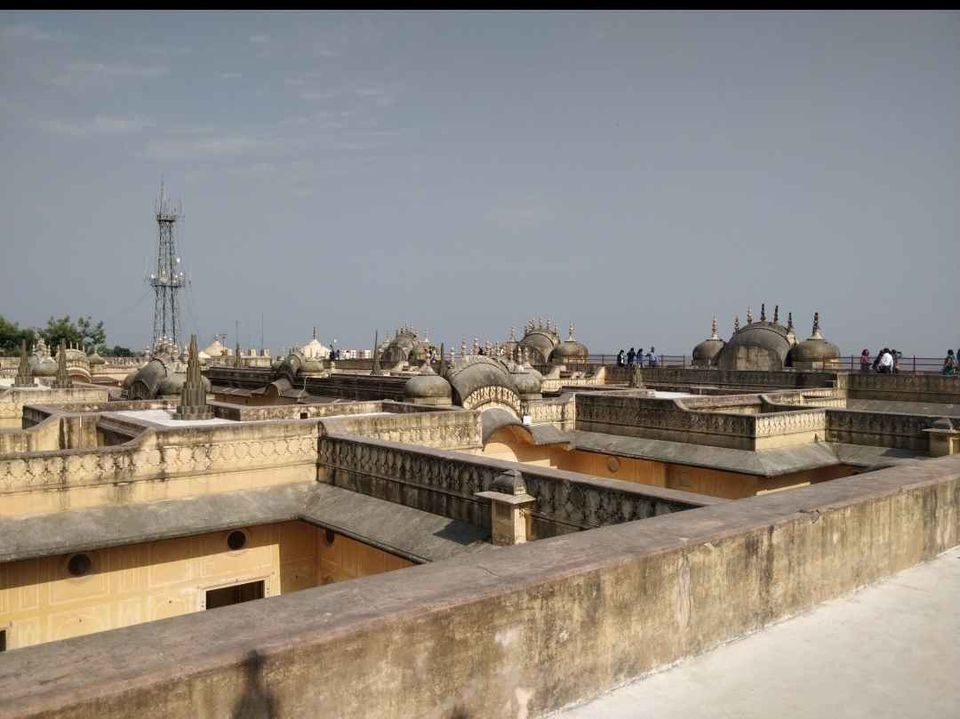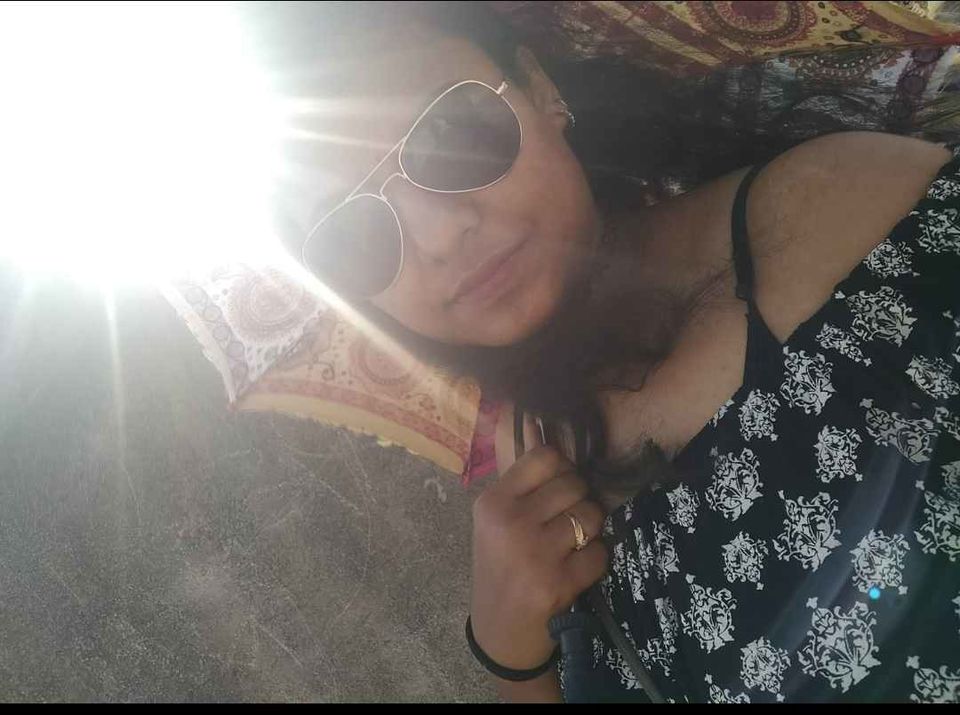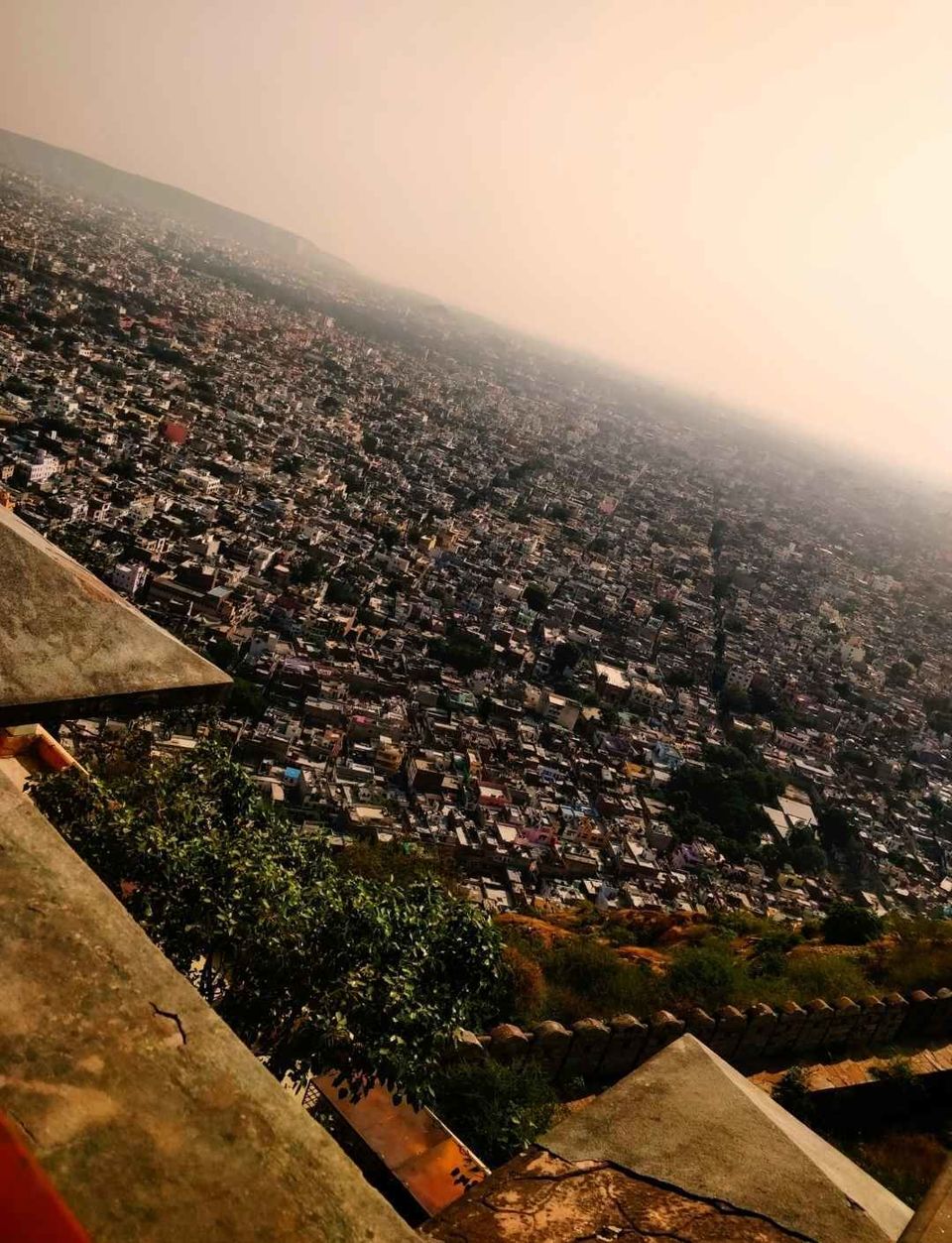 I took a quick camel ride for a photo to be honest :p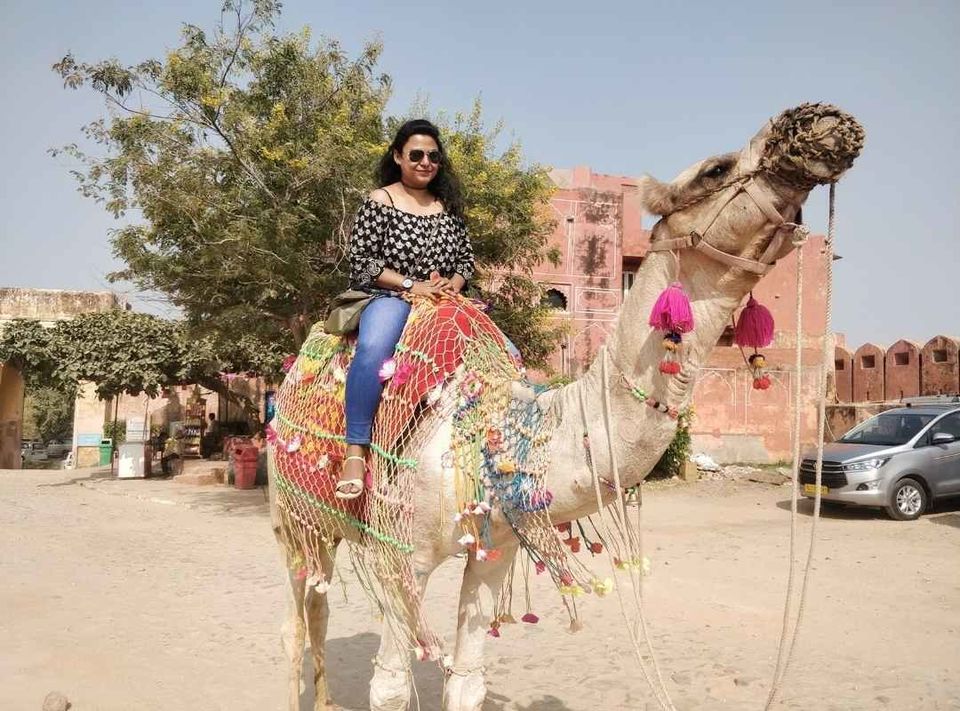 Evening view of Albert Museum Hall, i just loved the outside view. It is situated at Ram Niwas Garden and state museum giving an example of Indo-Saracenic architecture.