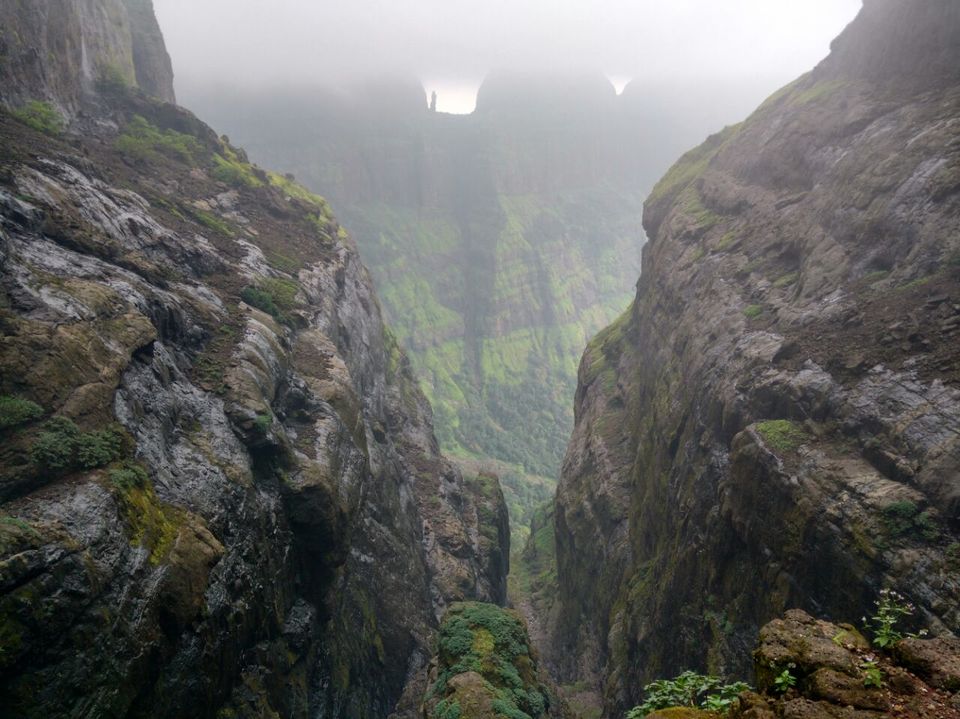 "There is no point in hurrying because you are not actually going anywhere. However far or long you plod, you are always in the same place: in the Jungle of Mountain."
On earth there is no heaven, but there are pieces of it.
Harishchandragad

Harishchandragad is a hill fort in the Ahmednagar district of India. Its history is linked with that of Malshej Ghat, kothale village and it has played a major role in guarding and controlling the surrounding region.

Harishchandragad Fort is quite ancient, considered to be from the medieval period. The Great sage Changdev (one who wrote the epic Tatvasaar), used to meditate at Harishchandragad in 14th century. The caves at Harishchandragad are also from the same period. Harishchandragad was captured by the Marathas in 1747 from the Moguls.(https://www.facebook.com/walkingsherpa/)
Taramati:
This is the topmost point on Harishchandragad Fort. It is the second highest peak in Maharashtra after kalsubai. Leopards are seen in the forests beyond this peak. From here we can have a glimpse of the whole range of Naneghat and the forts near Murbad (This will be visited only if time permits.)
Konkan Kada:
The most interesting point on Harishchandragad Fort is this cliff, which has always fascinated many people from many years. The cliff faces west and looks down upon the Konkan with a breathtaking view of the surrounding region and sunset. This cliff is not just vertical; it is an overhang, almost like a cobra's hood.
Kedareshwar:
The cave of Kedareshwar has a big Shivlinga, which is totally surrounded by water.
Type : Hill forts, Pilgrim temple
Harishchandragad Fort Range : Malshej
Harishchandragad Trek Grade : Medium(Hard in Monsoon)
Harishchandragad Fort's Maximum Height : 4500ft
Base Village:Belpada Village
Best Time To Visit Harishchandragad : Pre-monsoon, Post-monsoon, Winter
How to Reach Harishchandragad
Harishchandragad Route Information: There are 3 popular ways to get to the Harishchandragad Fort. One via Khireshwar Village, via Nalichi Vaat [Extremely difficult] and the easiest one via Pachnai Village.
The Khireshwar village route to Harishchandragad is the one that most people prefer as it offers a lot of scenic beauty while trekking. But this route is also a bit time consuming.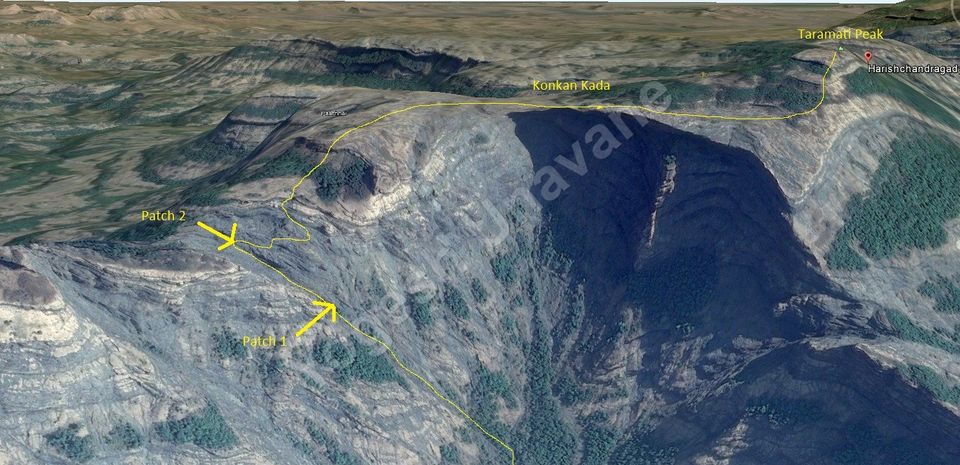 How To Reach Harishchandragad By Bus From Pune:
Harishchandragad Distance From Pune: 170 Kms
Harishchandragad Distance From Mumbai: 210 kms
From Pune District: There is a daily bus from Shivajinagar ST stand (Pune) to Khireswar village.
From Ahmednagar District: One has to board the bus for Nasik or Mumbai & alight at Ghoti village. From Ghoti, we have to board another bus to Sangamner via Malegaon & alight at Rajur village. From here, 2 ways diverge to the fort. 1) From Rajur, one has to board the bus or a private vehicle to the village of Pachanai. From here, the way is straight to the topmost point. 2) Recently, the way from Rajur to kothale (Tolar Khind) has been made available. From Tolar Khind (Tolar valley), the temple is about 2–3 hours by walking. 3) from kotul to kothale bus facilities available way to tolar khind every hour bus going towards kothale, private vehicles also available on this route.
Pune to Harishchandragad
The Harishchandragad trek routes with the best roads are
Pune - Nasik Phata - Narayangaon - Junnar - Khubi Phata - Khireshwar
Harishchandragad Trek Route 2:
The trek route with Pachnai as the base is the easiest way up
The route to Pachnai
Pune - Nasik Phata - Narayangaon - Junnar - Otur - Brahmanwada - Kotul - Vihir - Pachnai.
Take a 4:30 am ST bus from Shivajinagar to Kalwan via Nasik
Get down at Ale-Phata around 6:30 am
Take another bus going to Kalyan from Ale-Phata. You will have 2 to 3 buses around 7:00 am
Reach Khubi-Phata village around 7:45 am and start walking towards Khireshwar along Pimpalgaon Joge dam. You will reach Khireshwar, the base village in 1 hour
While coming to Pune, around evening, there are many buses available around 5:30 pm from the Khubi Phata village on Malshej road.
From Mumbai :
Kalyan -> Sawarne Village – > 2hours walk to Walhivale village, no route for vehicle from Sawarne.
OR
Kalyan -> 20meters before Moroshi Naka take left reach Walhivale village(11 Km), vehicles can directly reach till basecamp.
Harishchandragad Trek Tips
Here are the things to carry:
1. Torch with Extra Batteries (must)
2. Good trekking shoes (must)
3. Water (at least 3 Ltrs)
4. Some ready to eat food. Plum cakes, Biscuits etc
5. Extra Pair of Clothes, Warm Jacket to wear in the morning.
Nature always wears the colors of the spirit.
Green is the prime color of the world, and that from which its loveliness arises.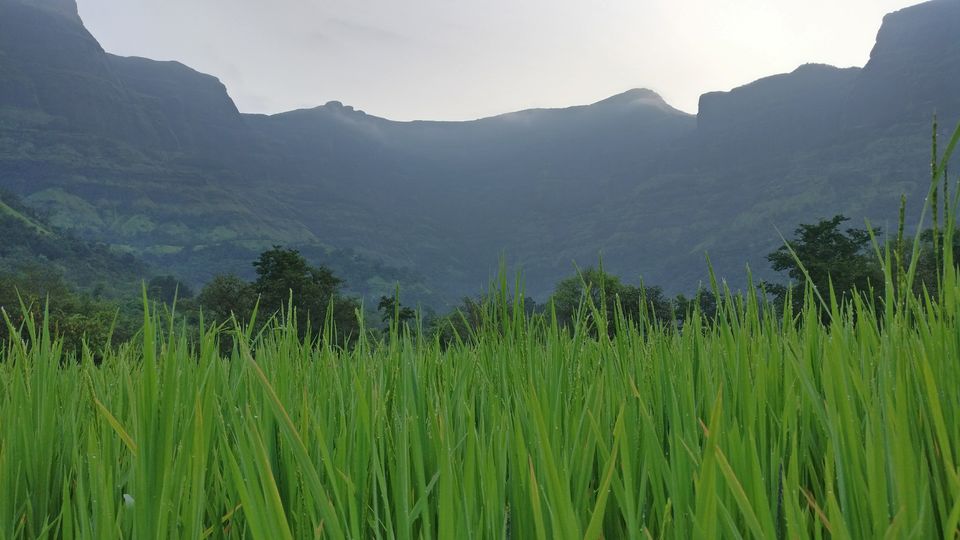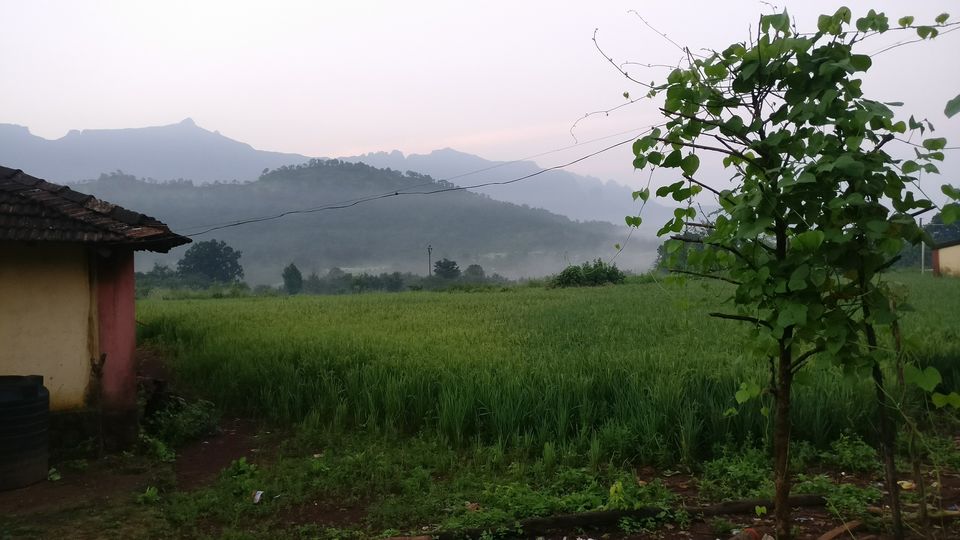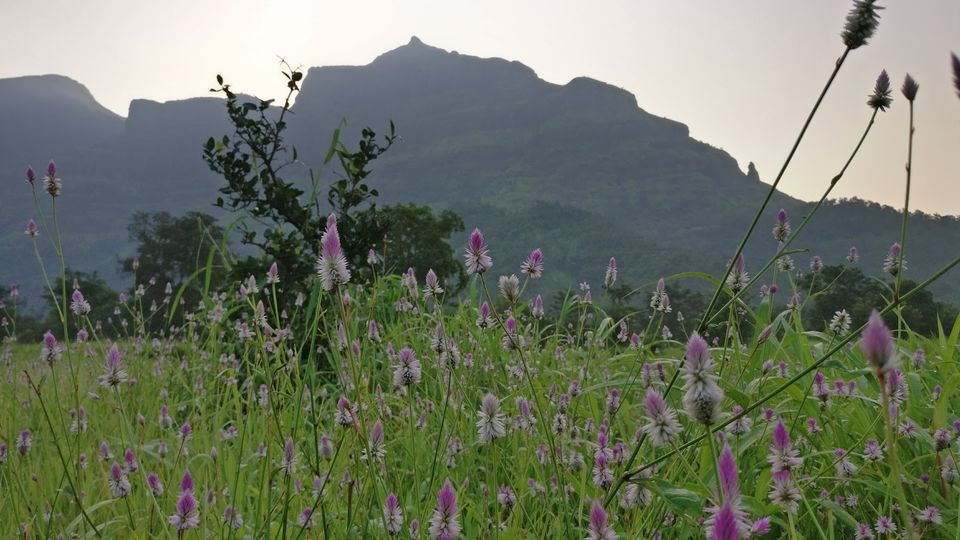 Now Start The journey To Harishchandragad via Nalichi Vaat .
"Jungles and mountains are not like other spaces. To begin with, they are cubic. Their trees surround you, loom over you, press in from all sides. Woods choke off views & leave you muddled & without bearings. They make you feel small & confused & vulnerable, like a small child lost in a crowd of strange legs. Stand in a desert or prairie & you know you are in a big space. Stand in the woods and you only sense it. They are vast, featureless nowhere. And they are alive."
We Started the Harishchandragad Trek From Belpada Village -Nalichi Vaat from right side of Bhavani Dwar.(https://www.facebook.com/walkingsherpa/)
GUIDE INFORMATION:
You should hire a guide from the village if none of your group members have prior experience of trekking at Harishchandragad. The usual charge for a guide is around 200-300 during off-season time. During winter and the monsoon season they charge around 400-500. These guides are also useful for carrying tents/trekking equipment and will also educate you about the History of Harishchandragad Fort.These days the locals provide tents on rent for as low as Rs100 for a person.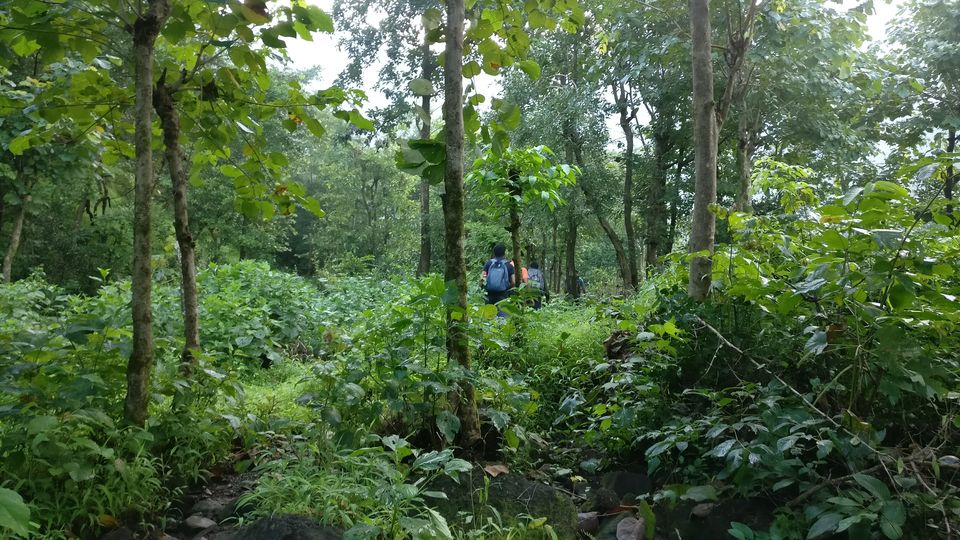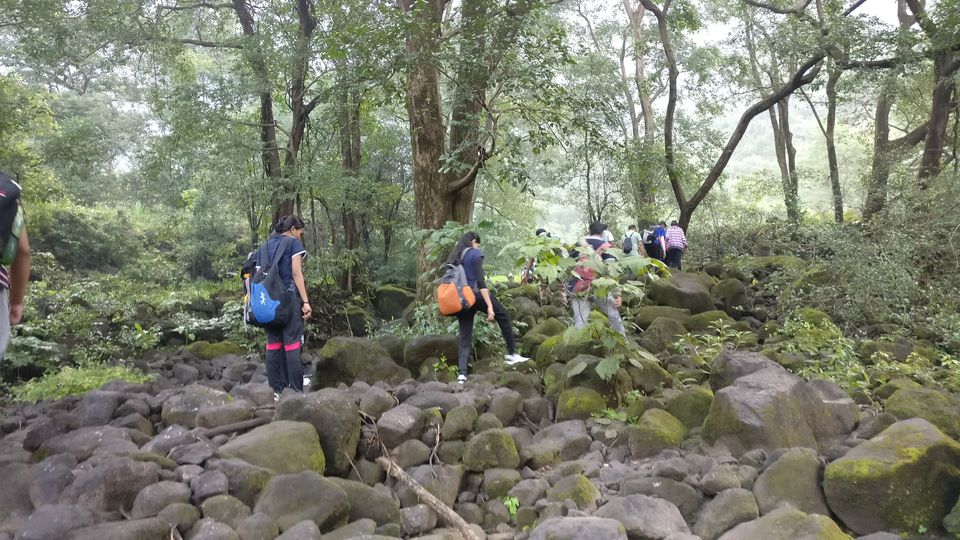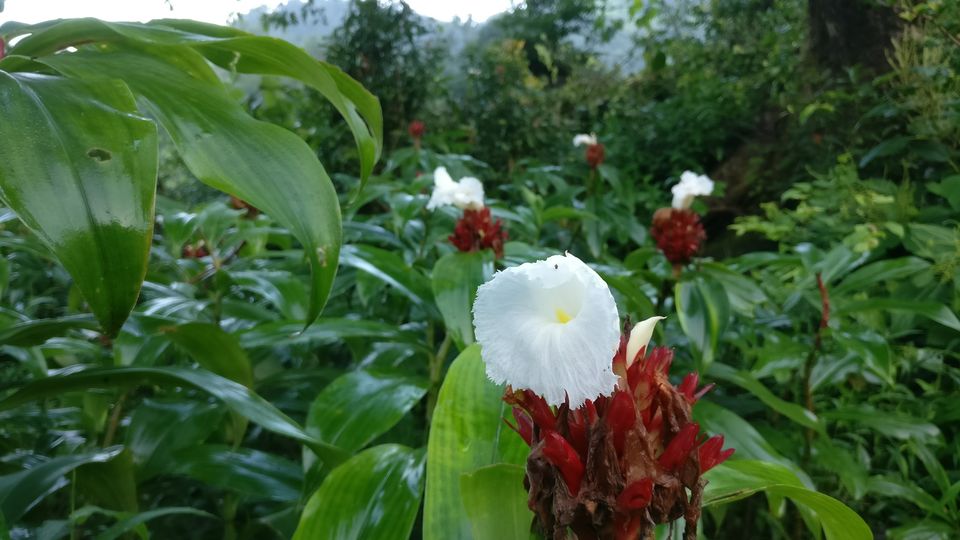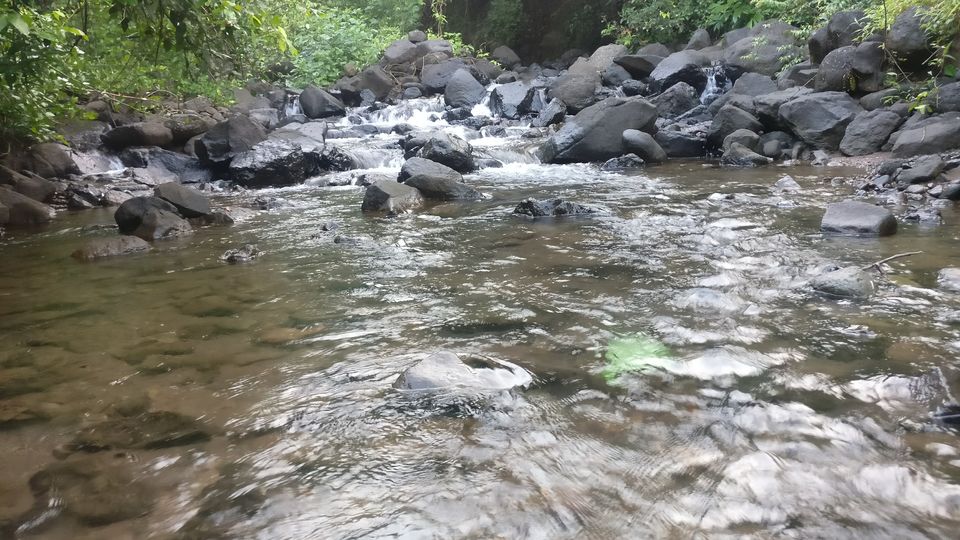 you can see the beauty the of trail while on trek,different terrain .
In every walk with nature one receives far more than he seeks.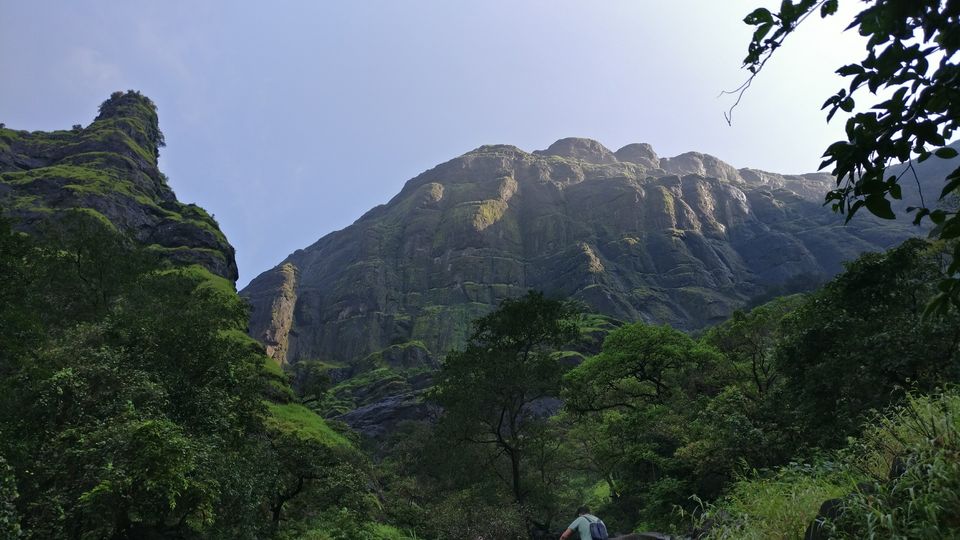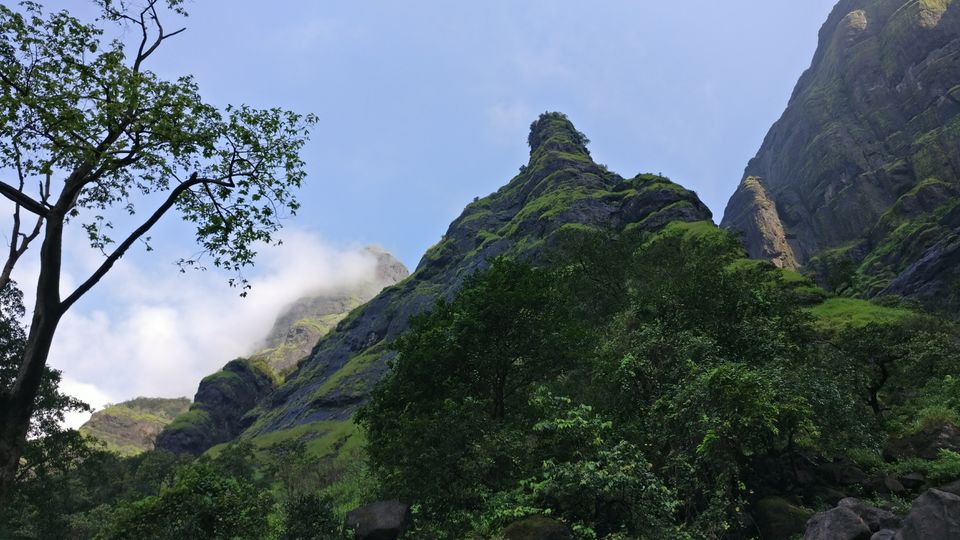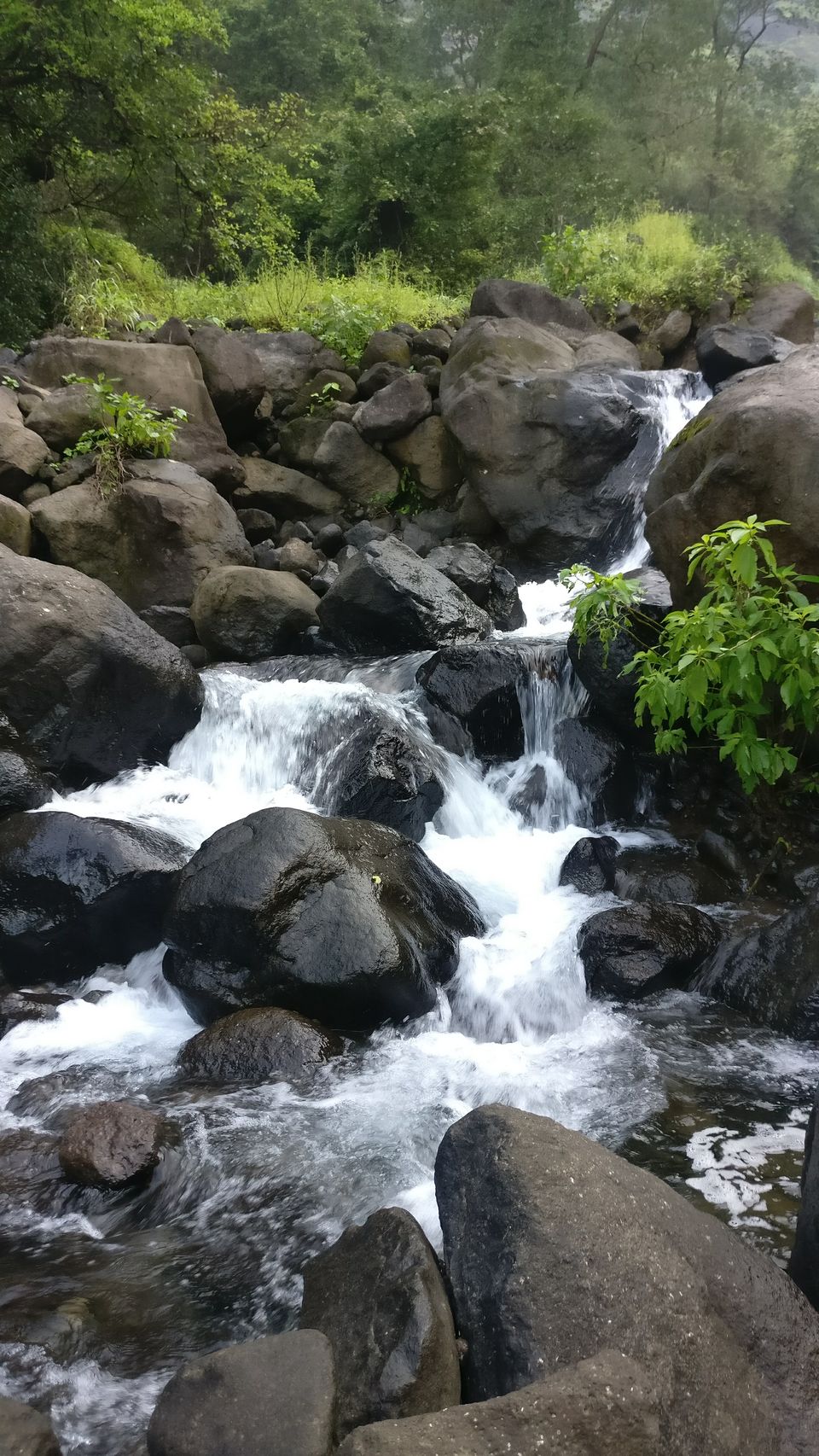 the Route is Rocky lots of rocks and rocks everywhere ,mountain test your endurance,it will challenge you every time you go there,just believe in yourself.
The movement of the Rocks keeps changing every year, due monsoon washout. Rocks are huge and one is suggested to hold or support rock carefully.
Our peace shall stand as firm as rocky mountains.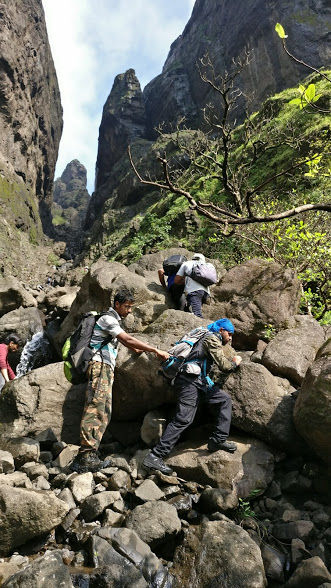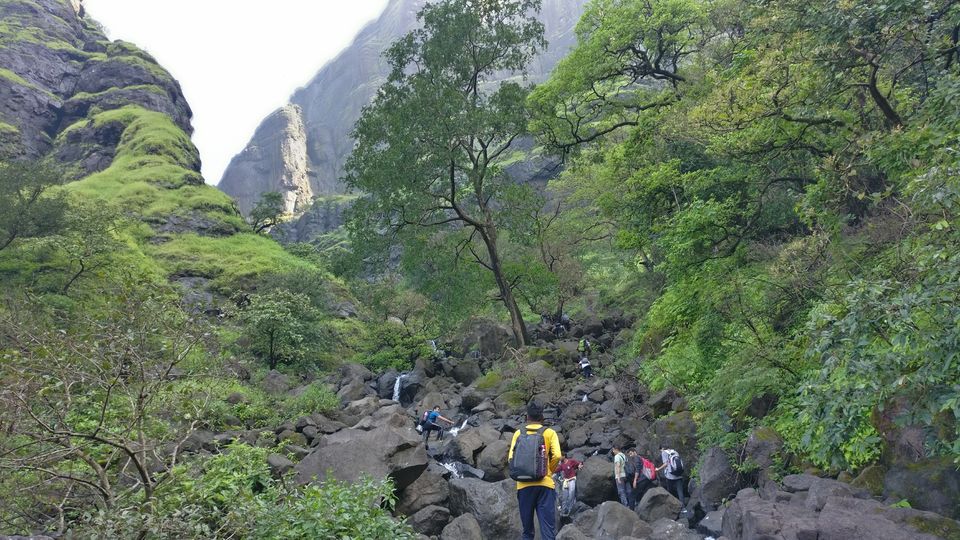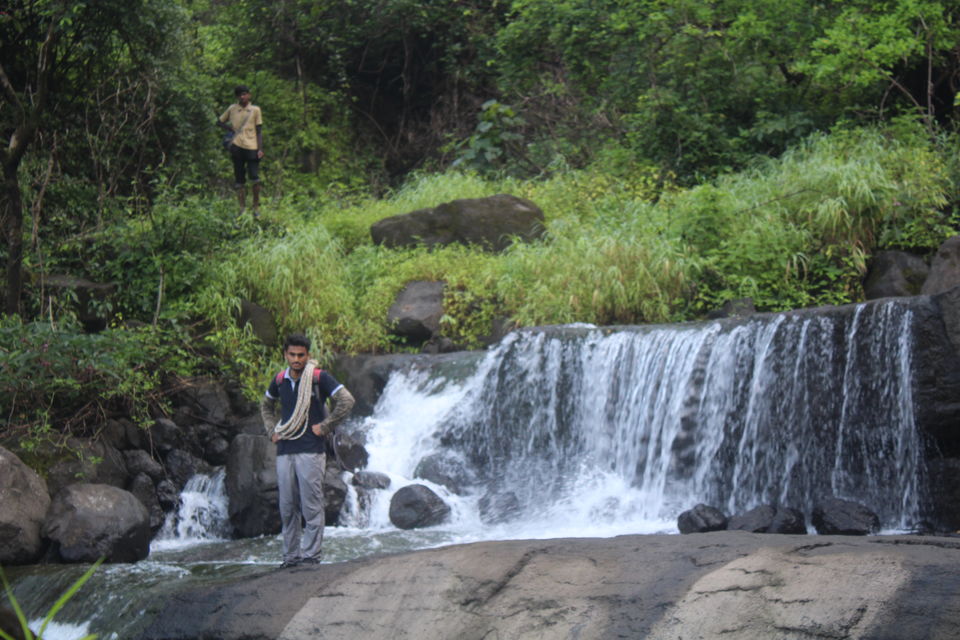 after climb of few hours,we took some rest because climb was not completed,we need to burn more calories,its a mountain you just like that cant climb,enjoy the pain it will lead you new home an unexplored your dream home where you and nature meets and enjoy the happy loneliness where you can feel air where you can talk to yourself where you can enjoy yourself only.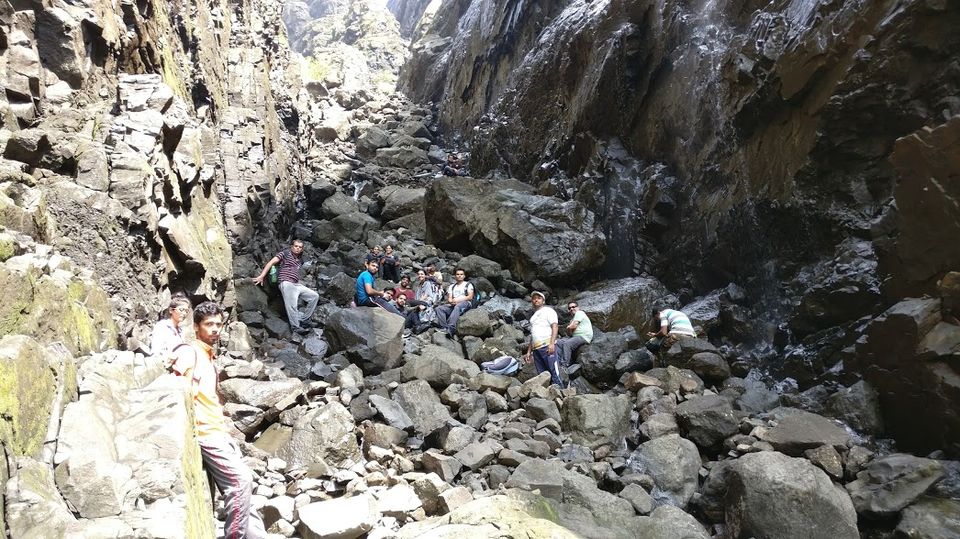 A climb without A rope is not climb.
you'll find the 1st patch, it is steep, but easy except monsoon. So ropes might required.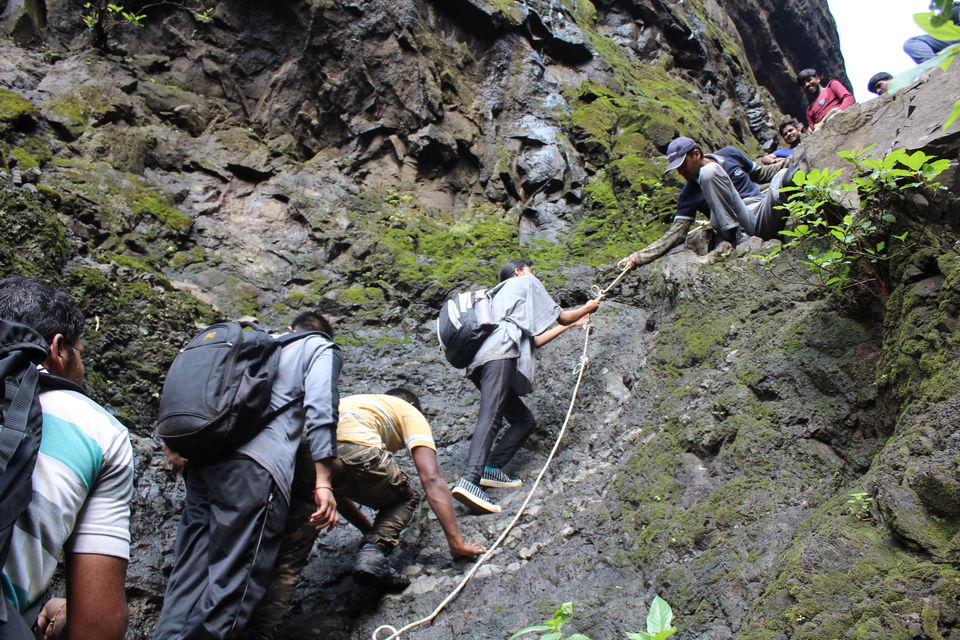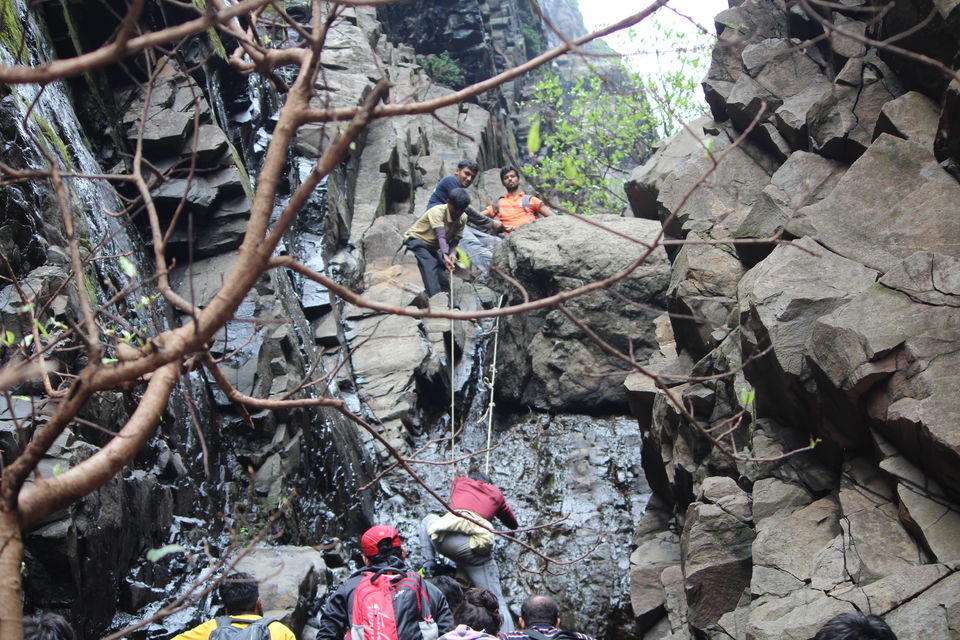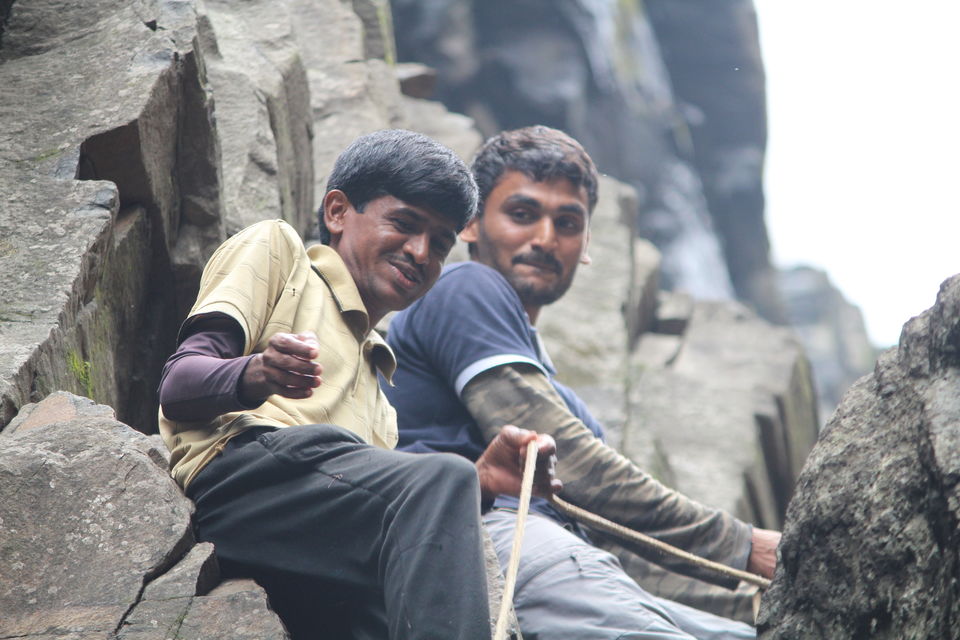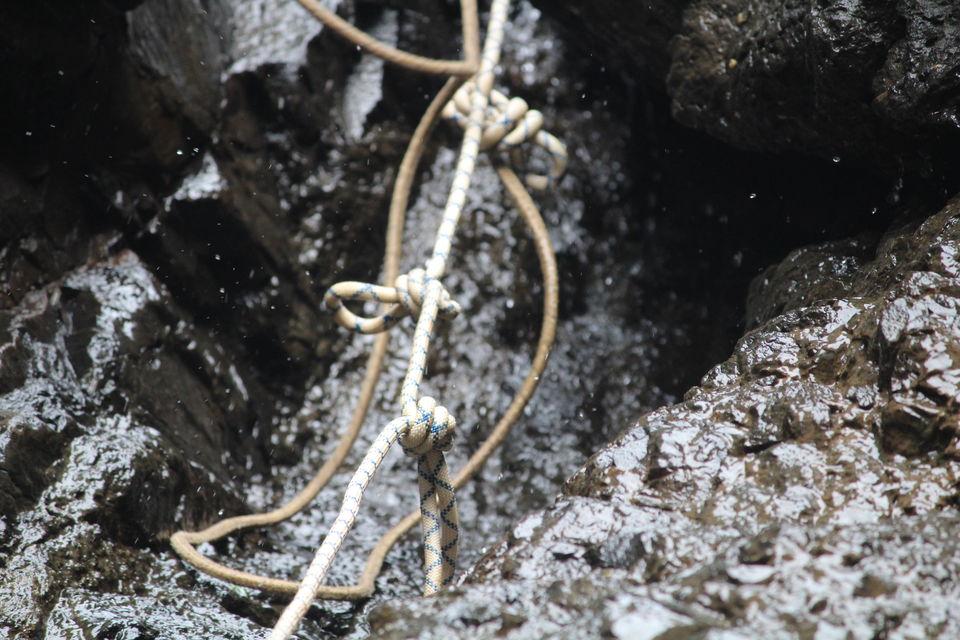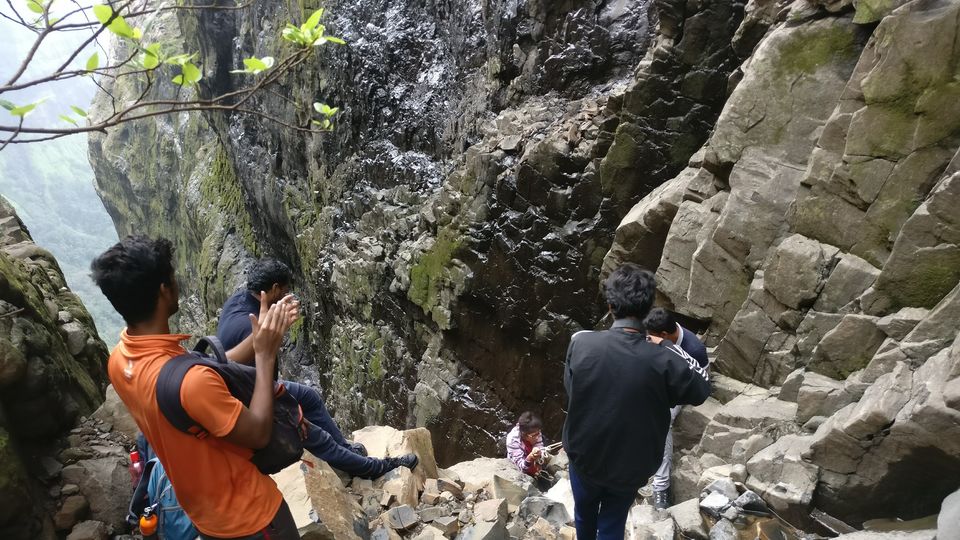 when you get moral support you can achieve the things which you never had thoughts.Moral support is secret of anybody energy.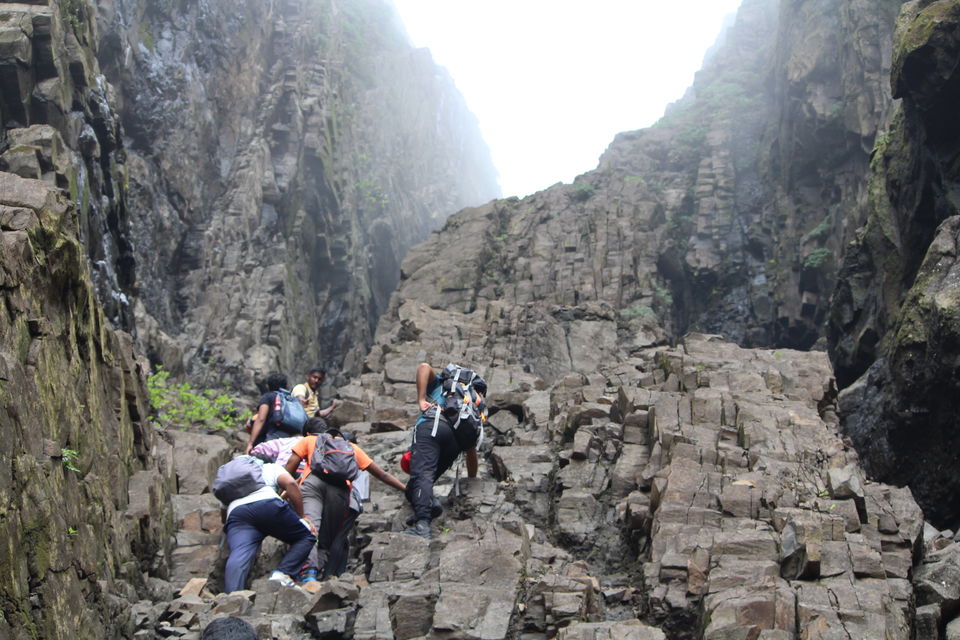 you think ,you finish ,you climb. you again think you finish ,you again climb repeat till you stop thinking .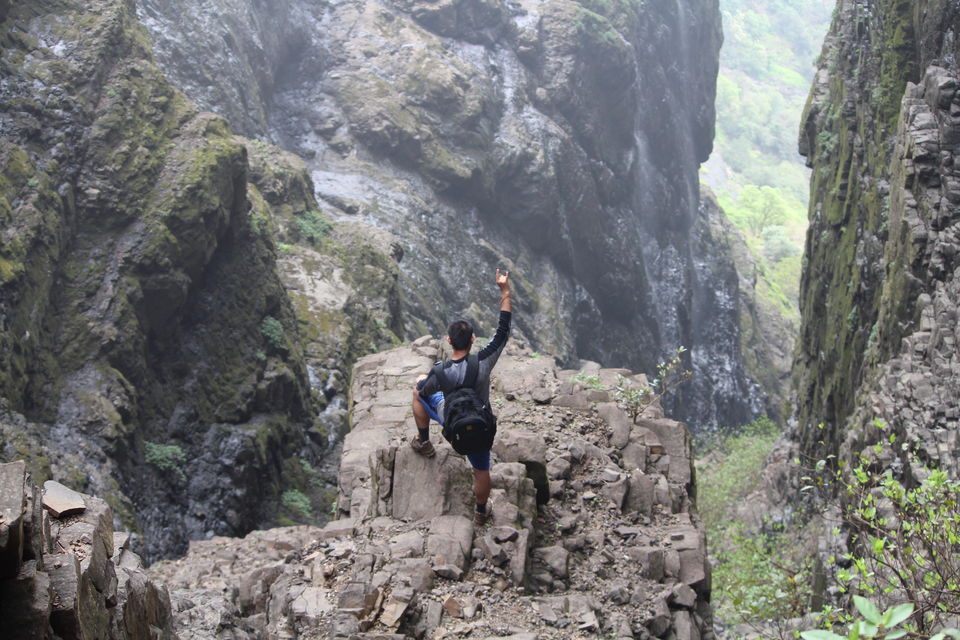 you are still not done my boy......patch 3 is waiting for you.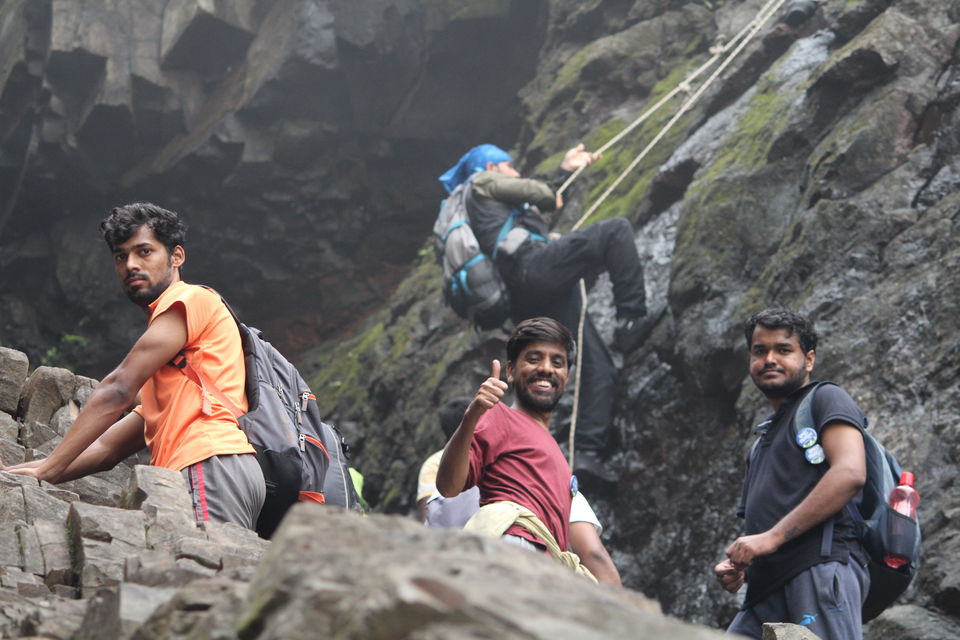 keep moving this not an end.After some climb you have to leave this Vaat you are climbing and take right for a wall perpendicular to Nalichi vaat you have to move adjacent to Nalichi vaat.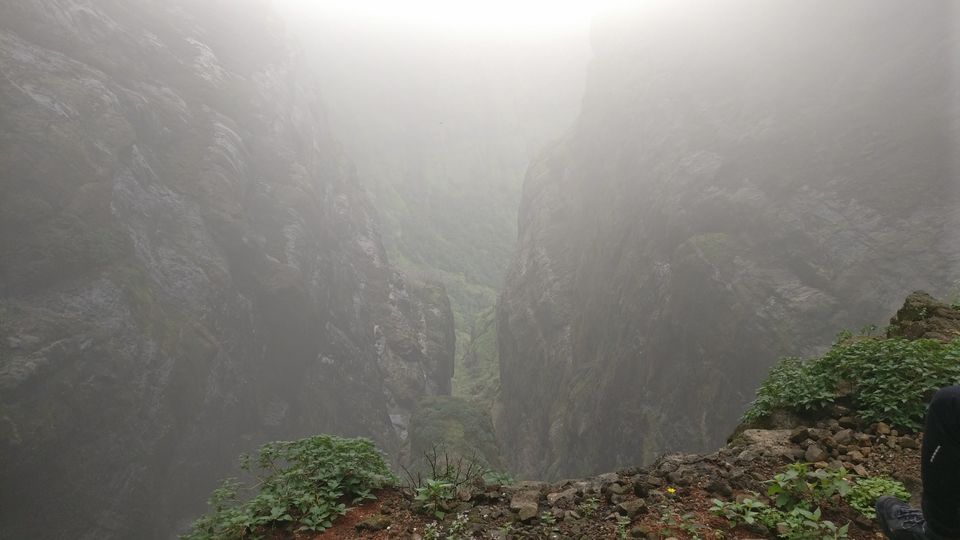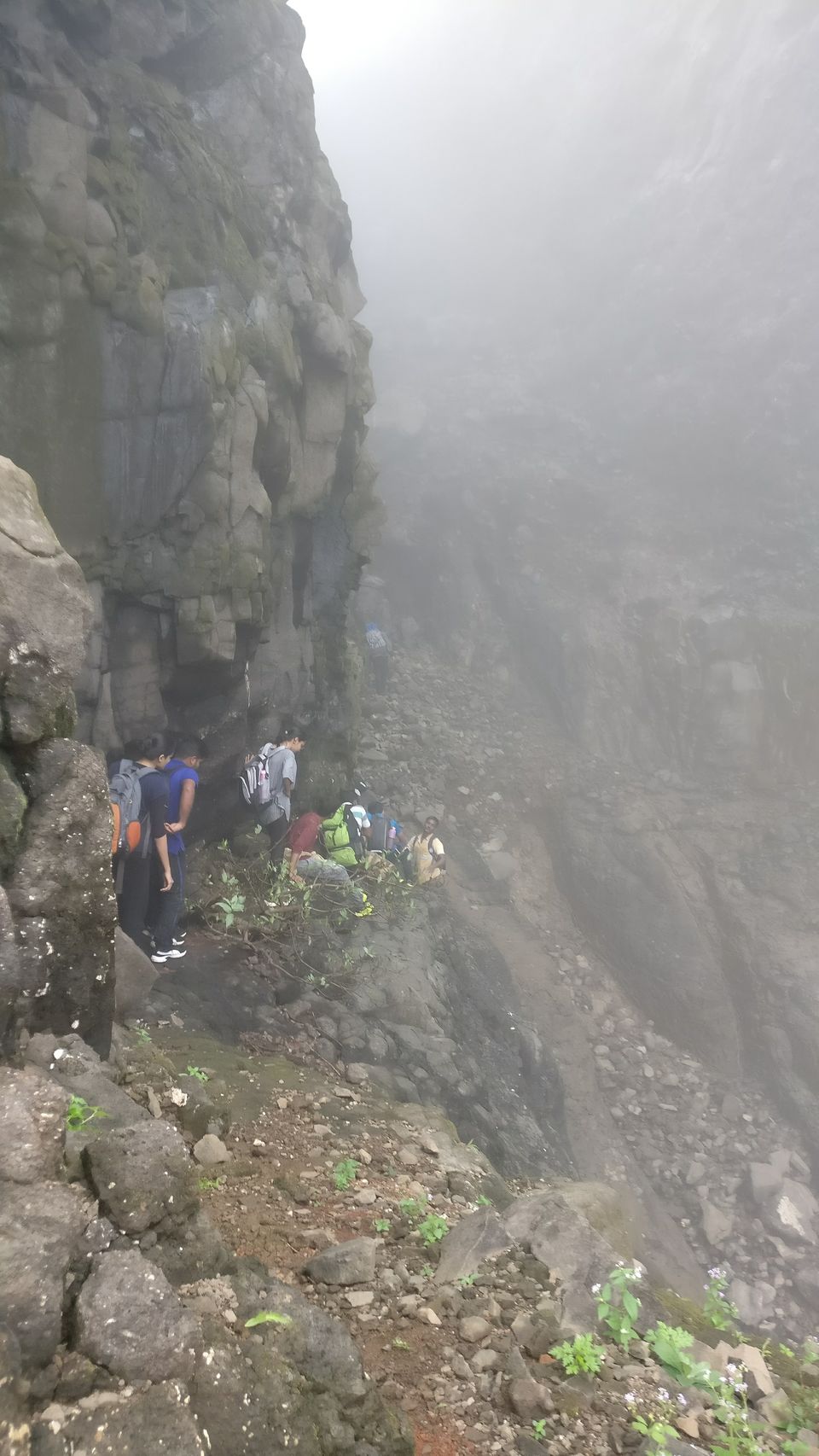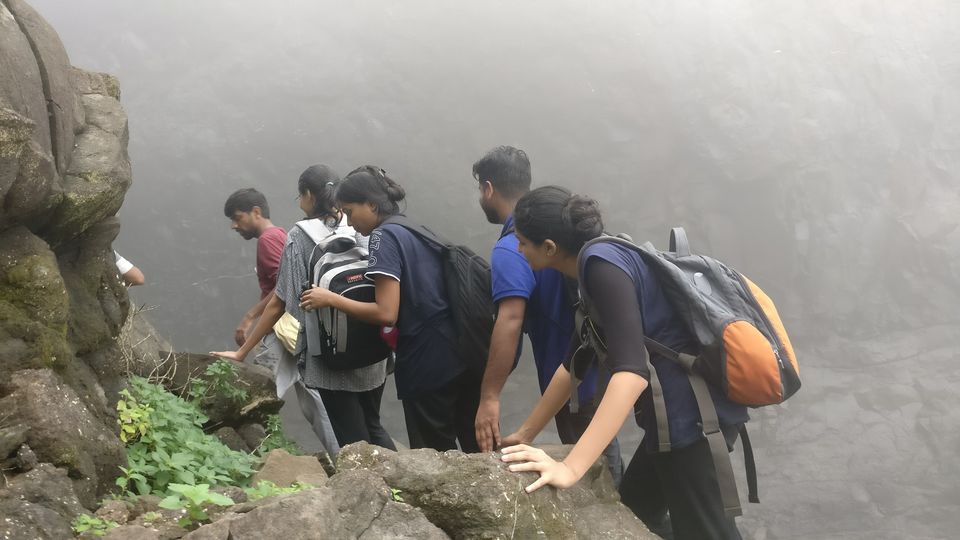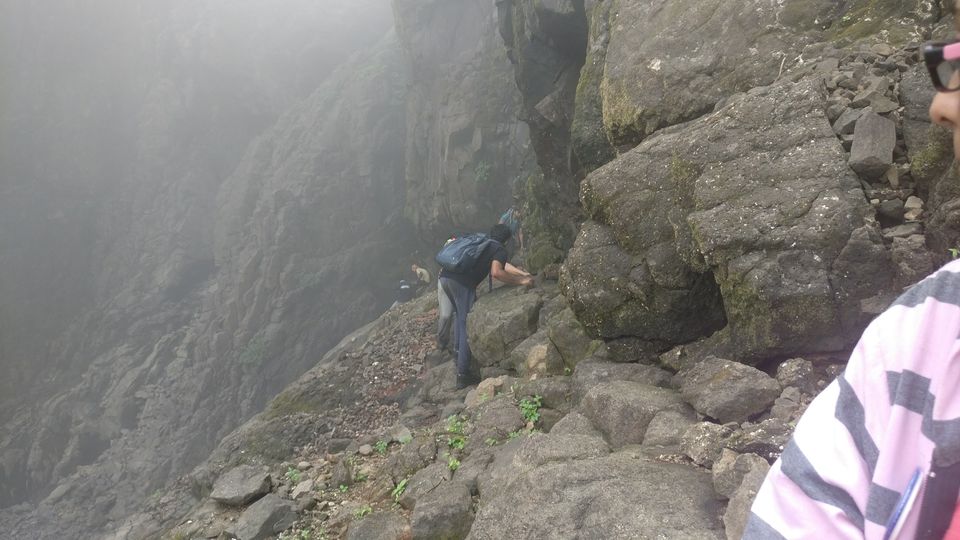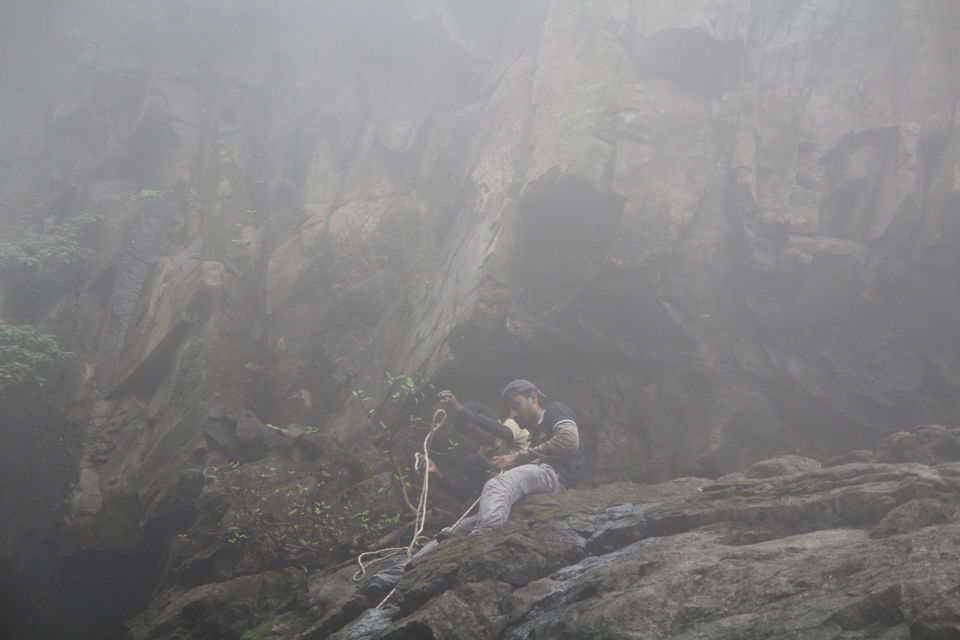 Now You can say its end of rocks and start of heaven,beauty is waiting for just follow trail,after the hardest climb you deserve the best of nature and here we are....
we were start Descending to Sadhale Pathar & Bailghad - Kokankada via Tatband.
Every flower is a soul blossoming in nature.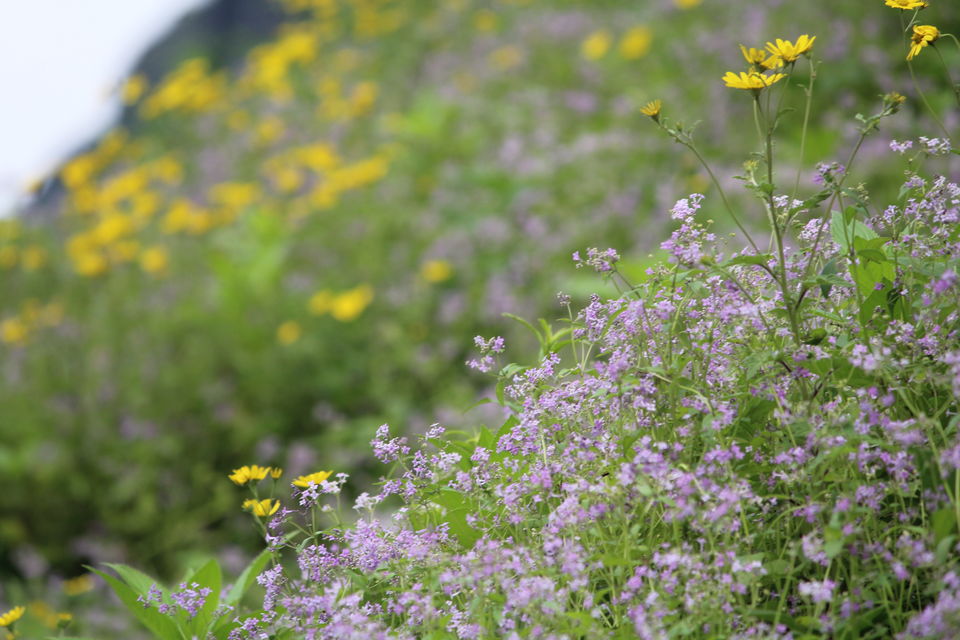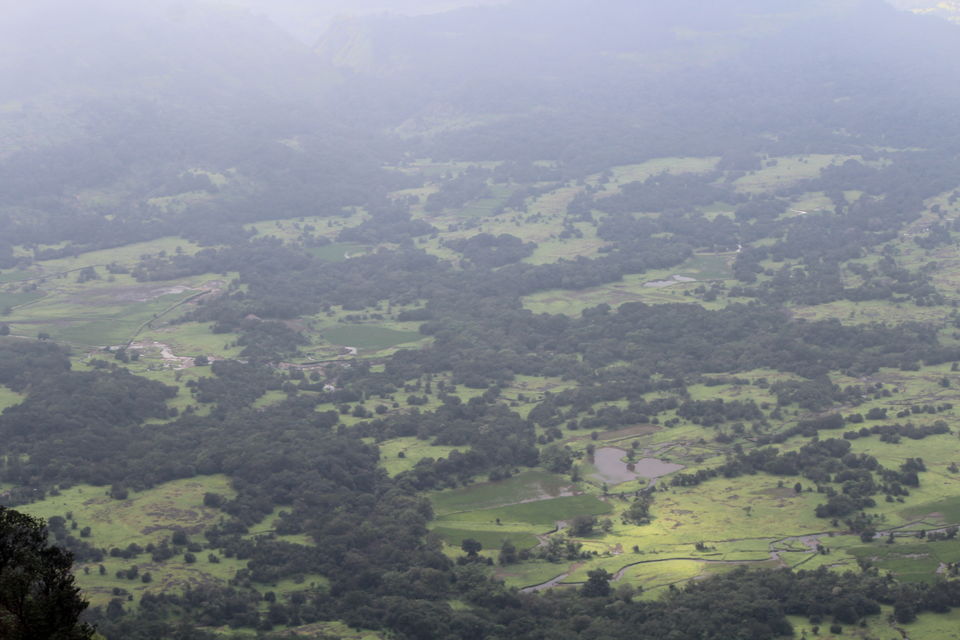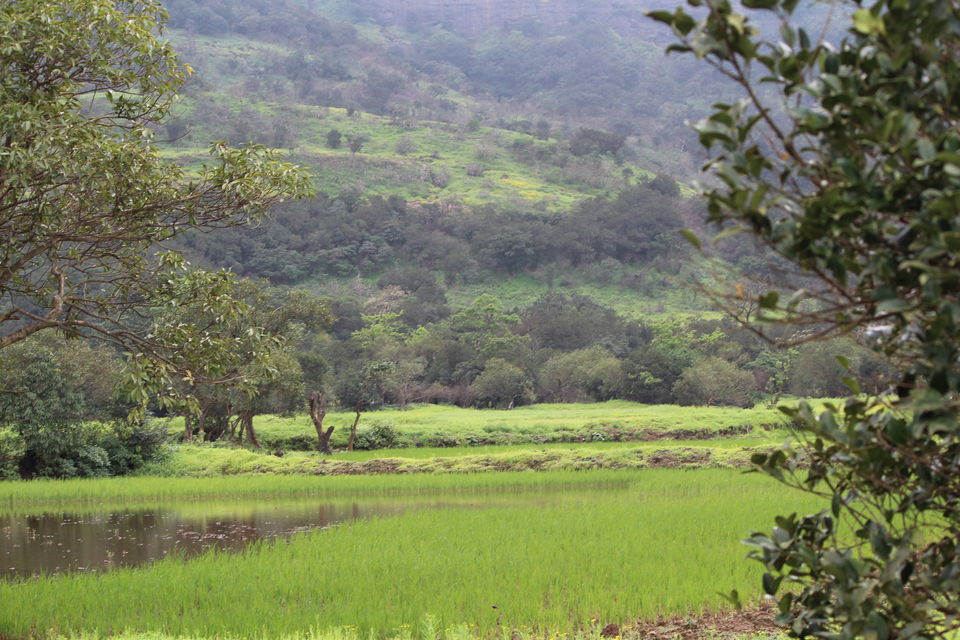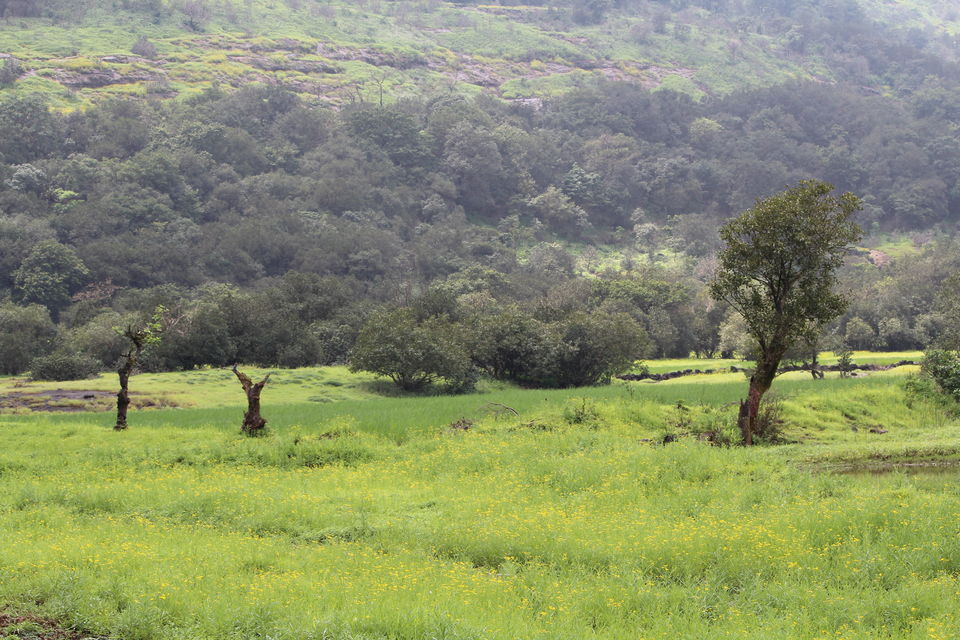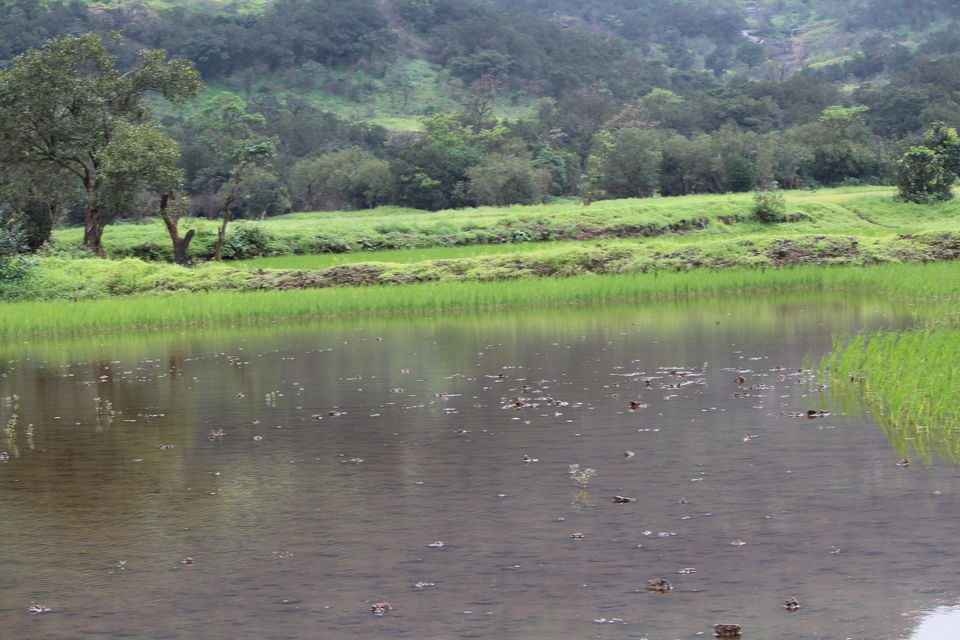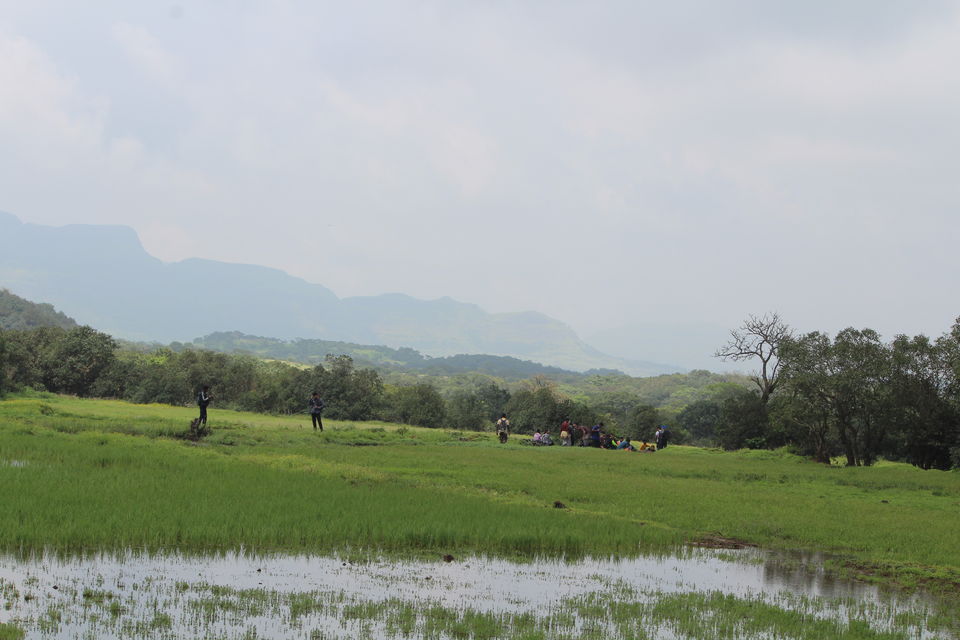 Just living is not enough... one must have sunshine, freedom, and a little flower.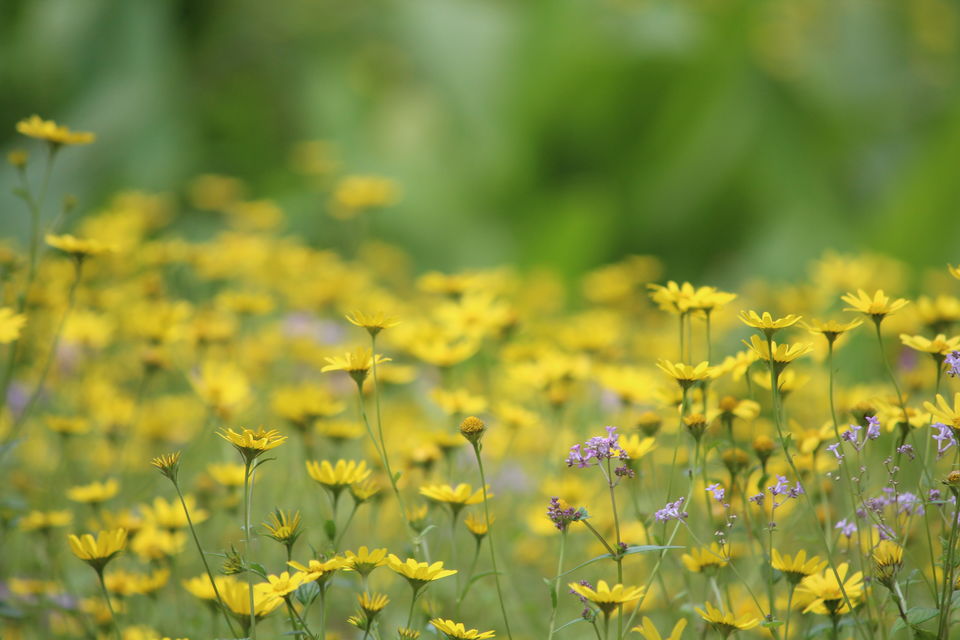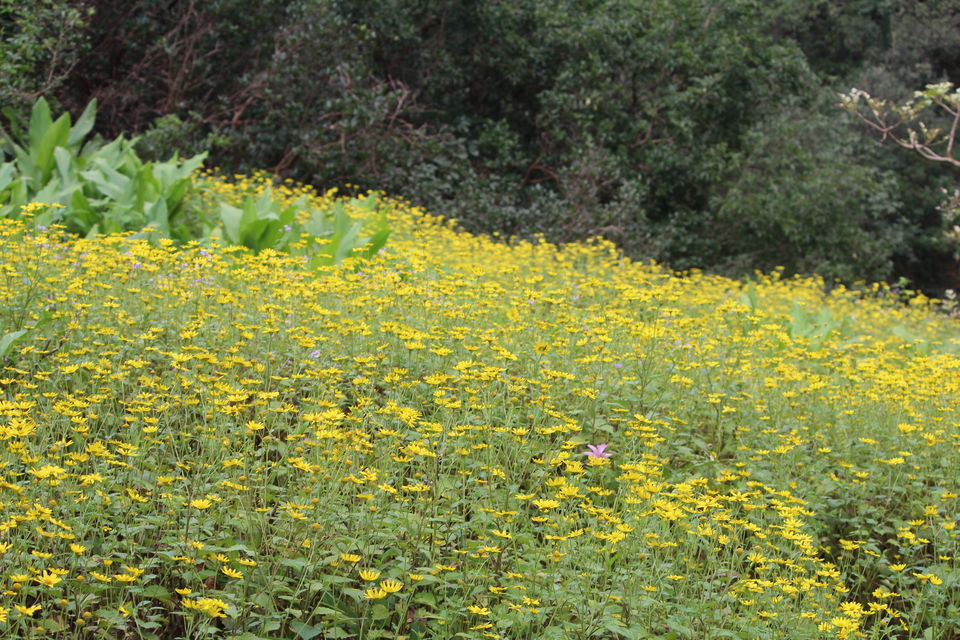 some more....i cant stop myself to share with you.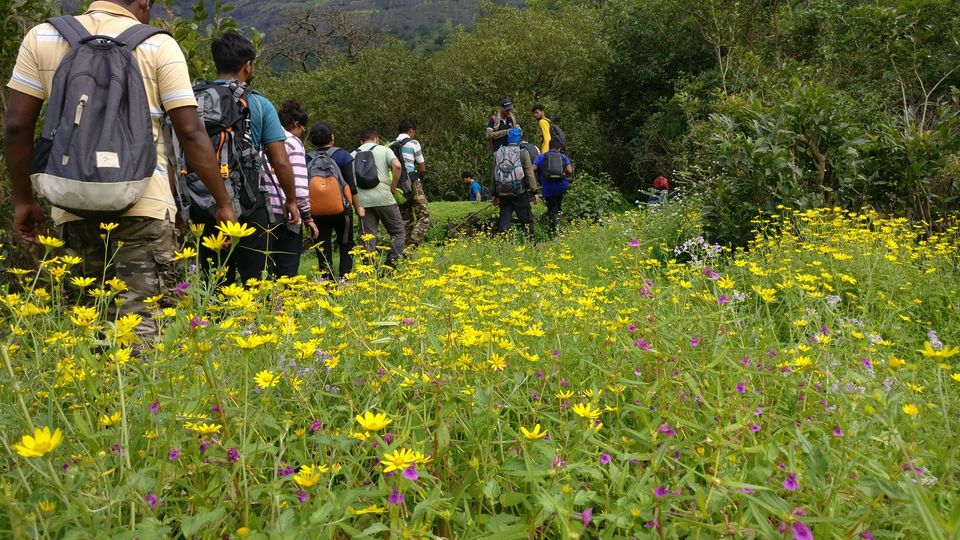 In nature, nothing is perfect and everything is perfect. Trees can be contorted, bent in weird ways, and they're still beautiful.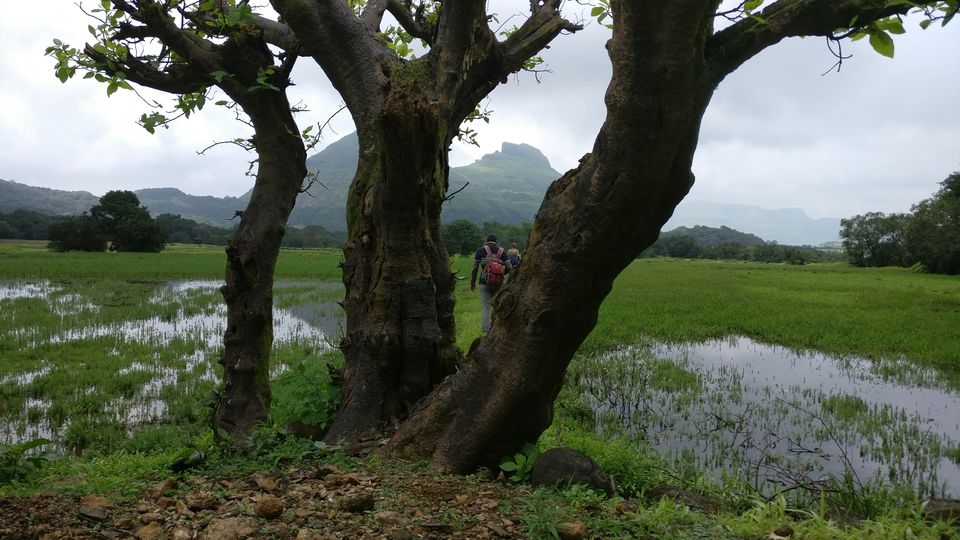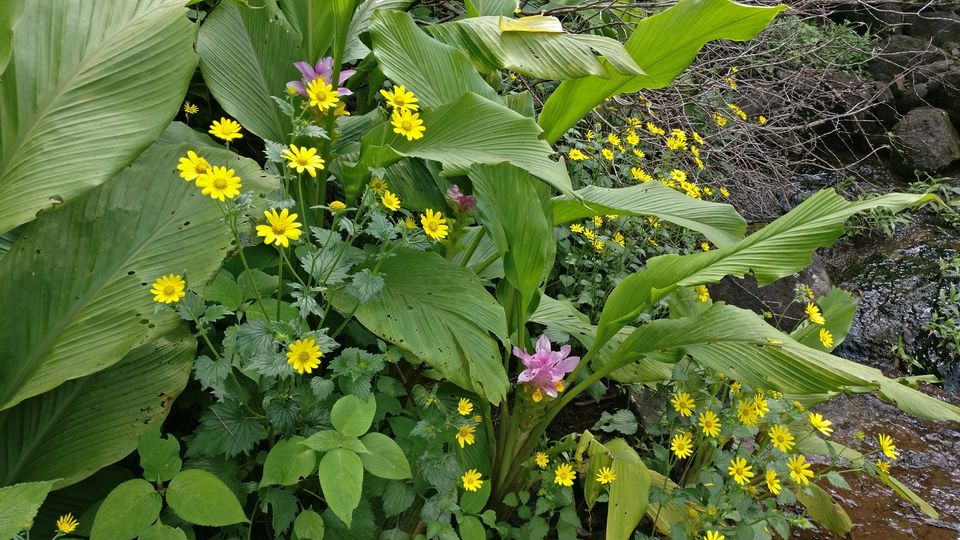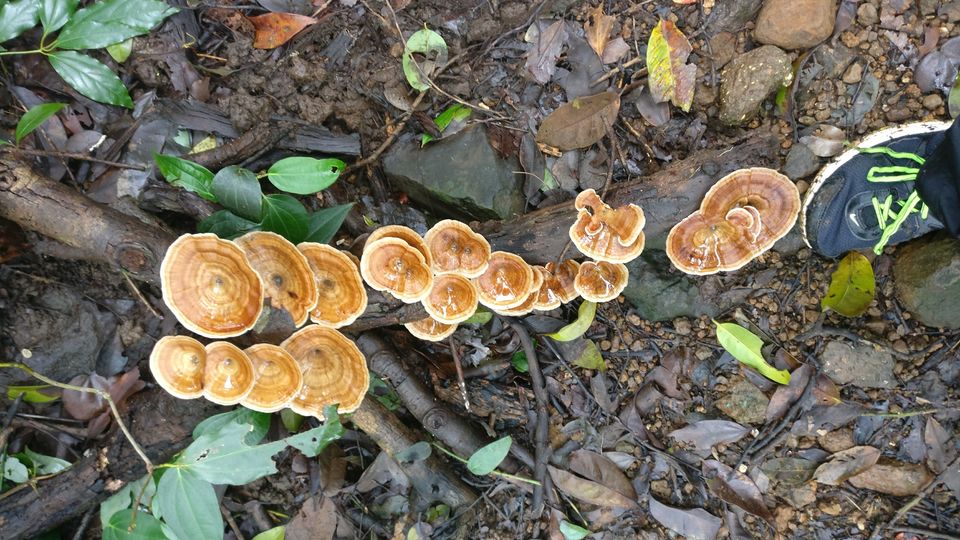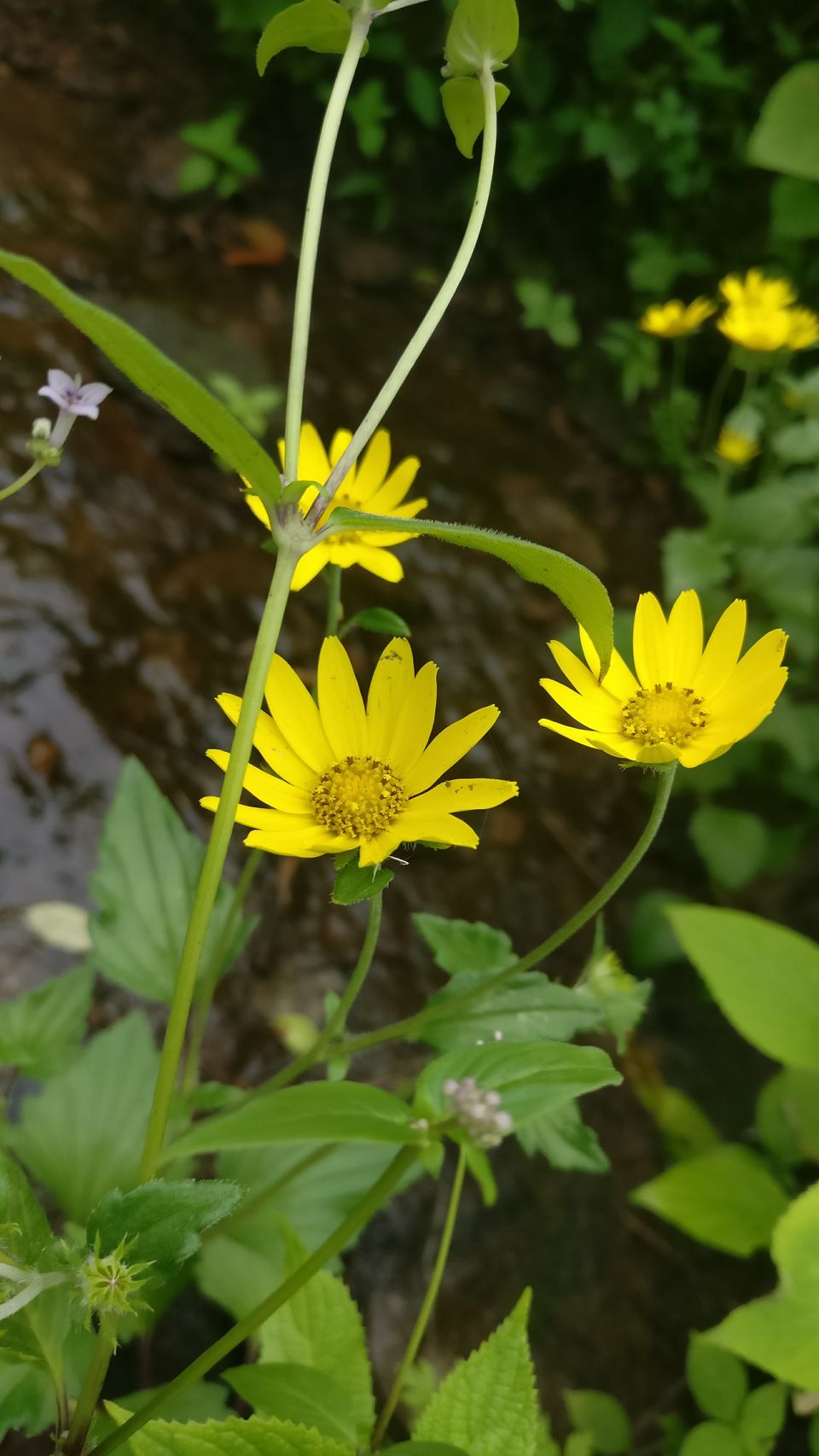 The clearest way into the Universe is through a forest wilderness.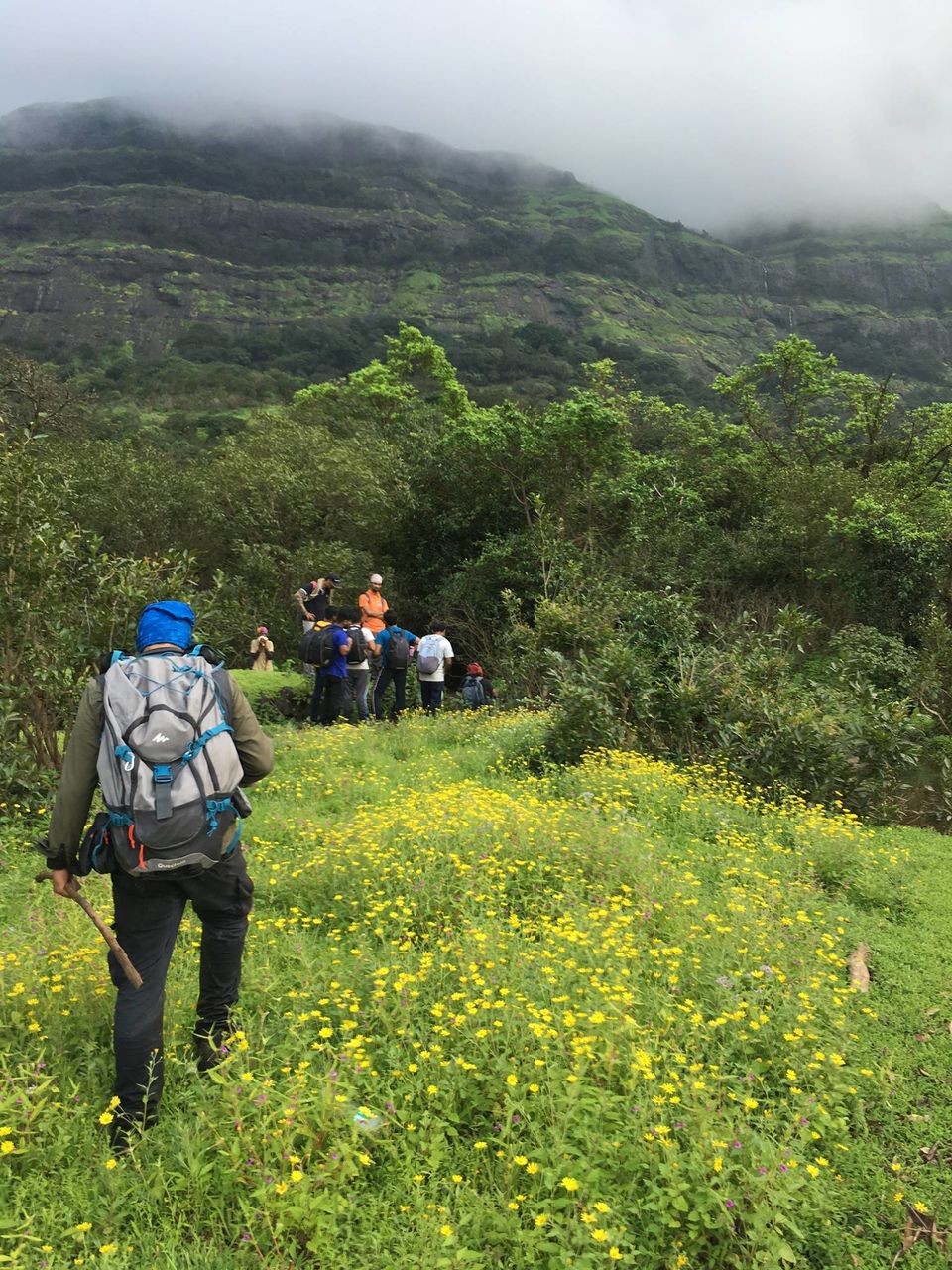 we were continuously Moving by Bailghad,we all were fill with new energy because our lunch was waiting for us at the top of Bailghad,without second thoughts we were walking and walking.
People will travel anywhere for good food - it's crazy.
the route to Bailghad top was quite easy as compared to previous one.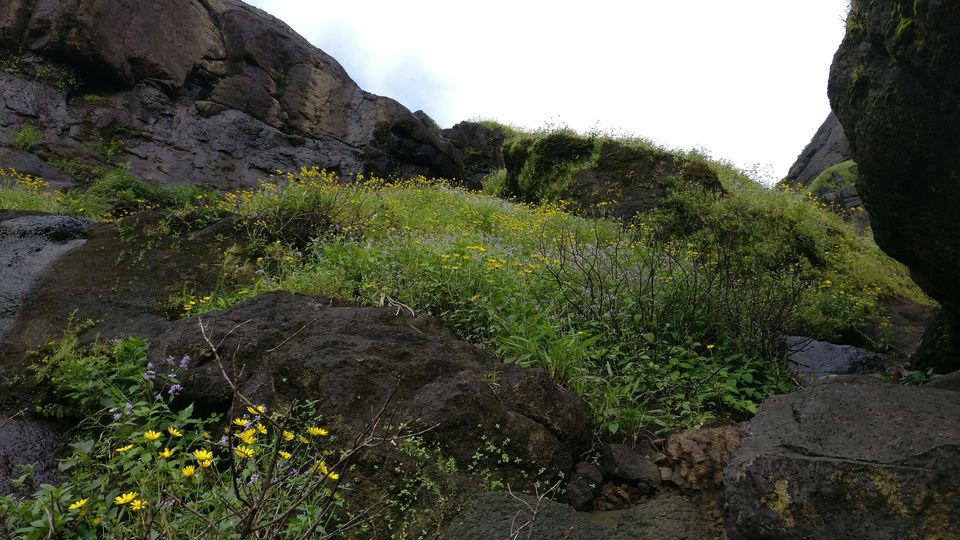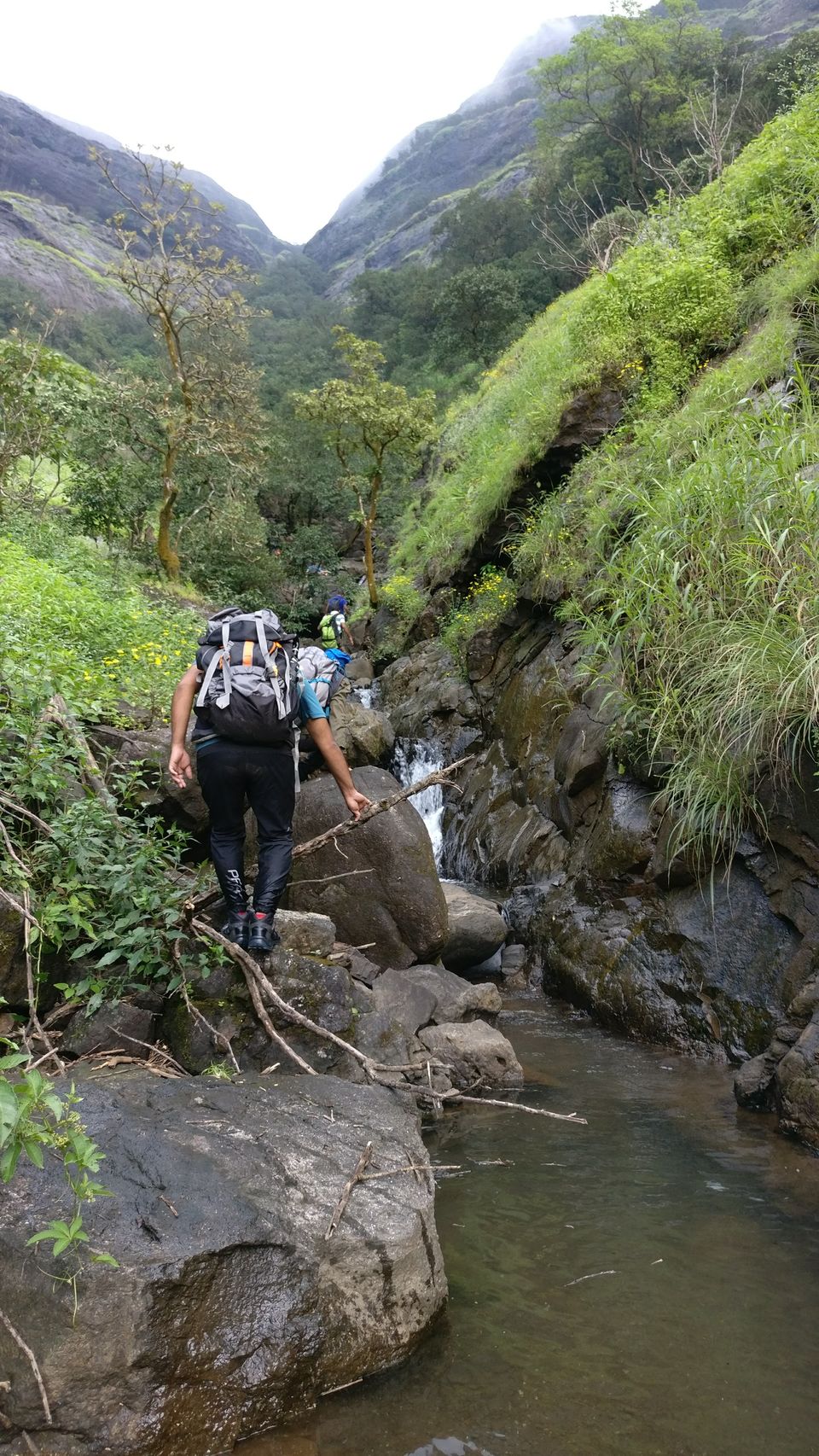 "The best view comes after the hardest climb."
The hardest climb will take you to another place where you find no words to explain.at that time you have no words ,just you will collect memory.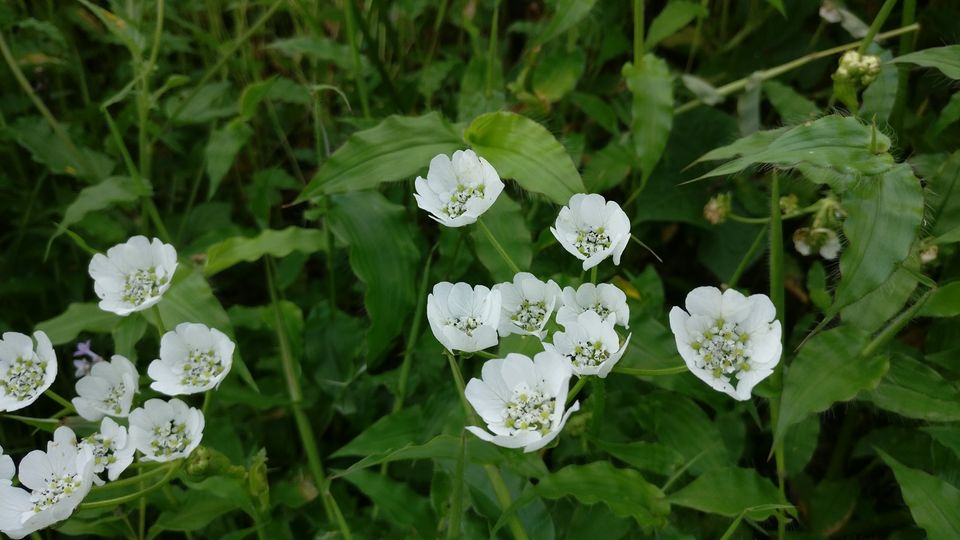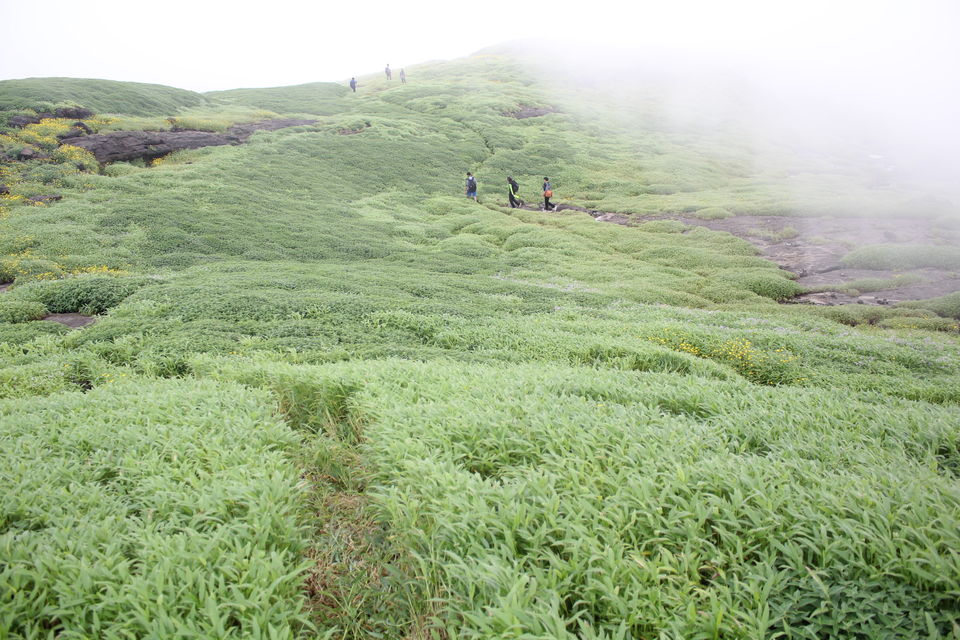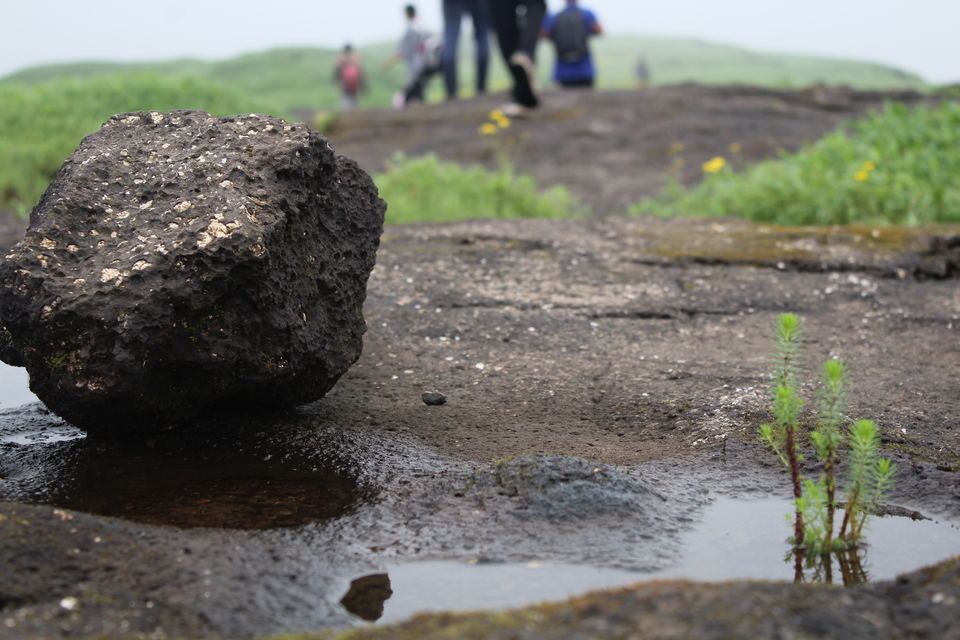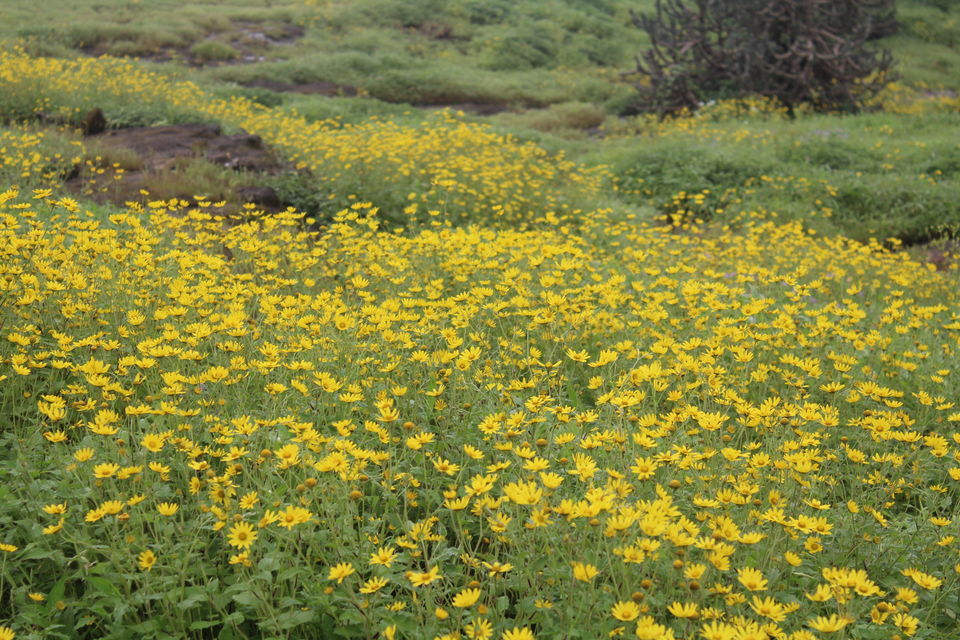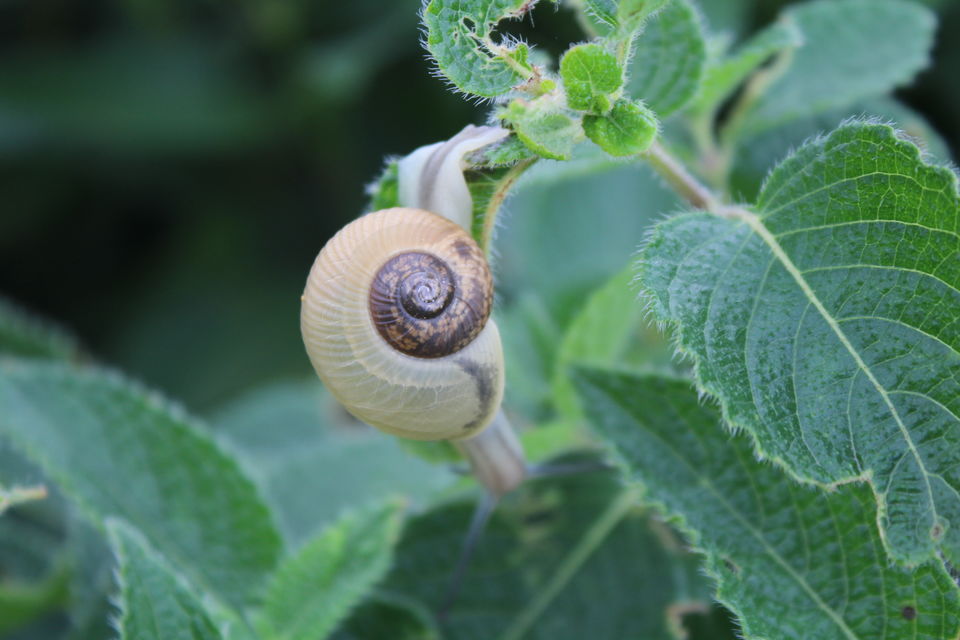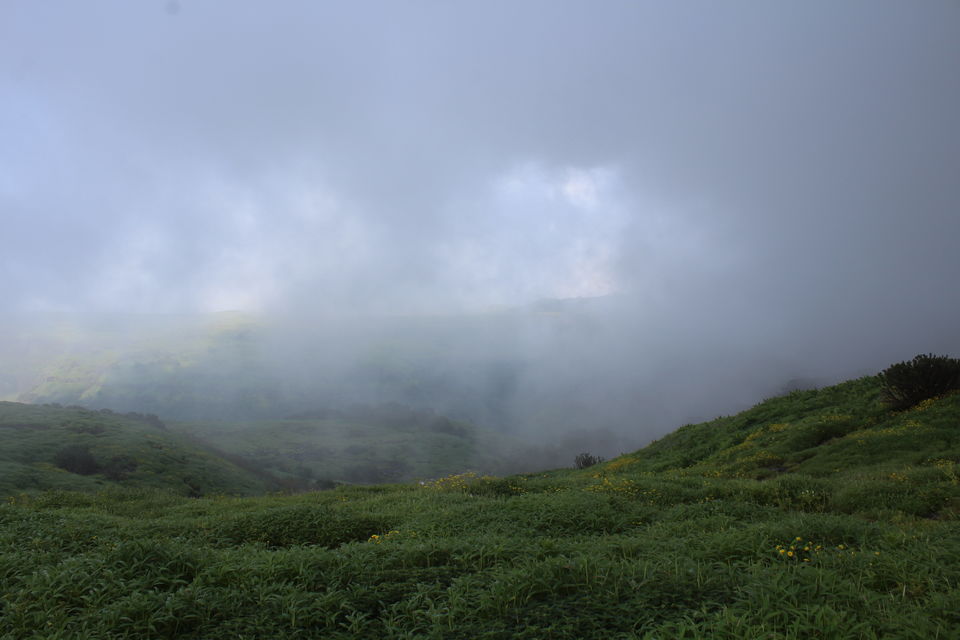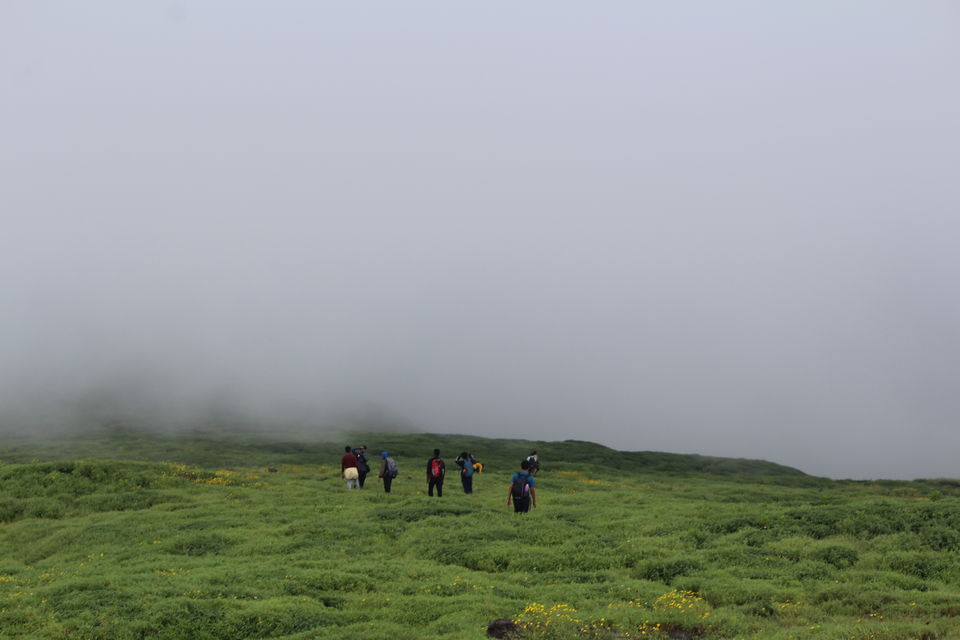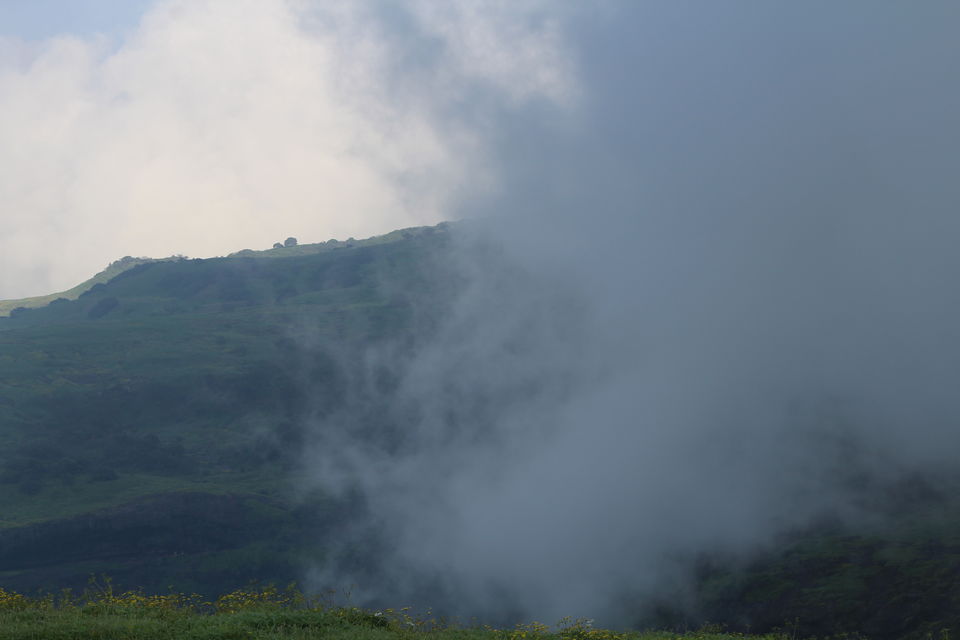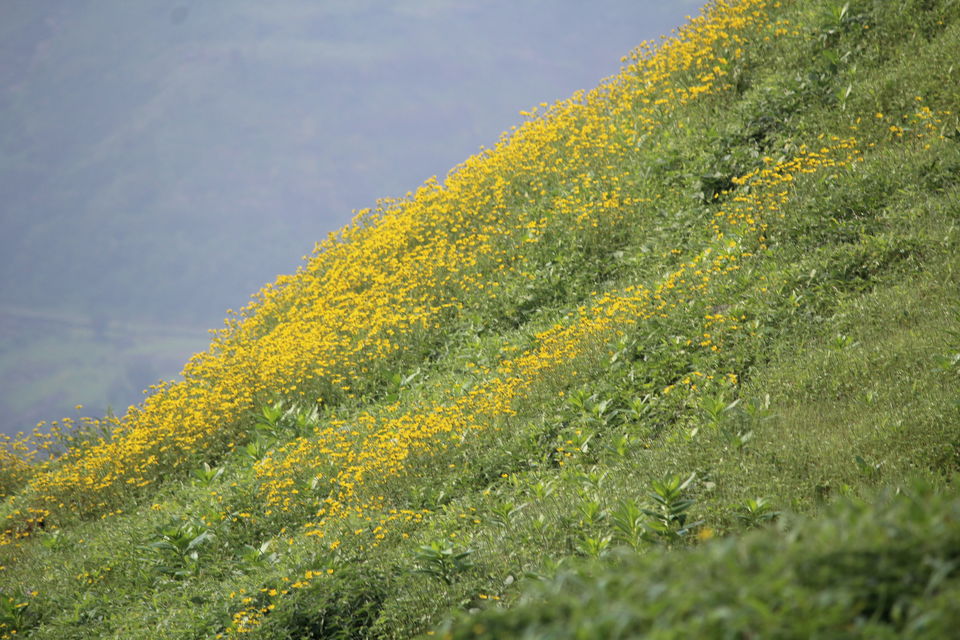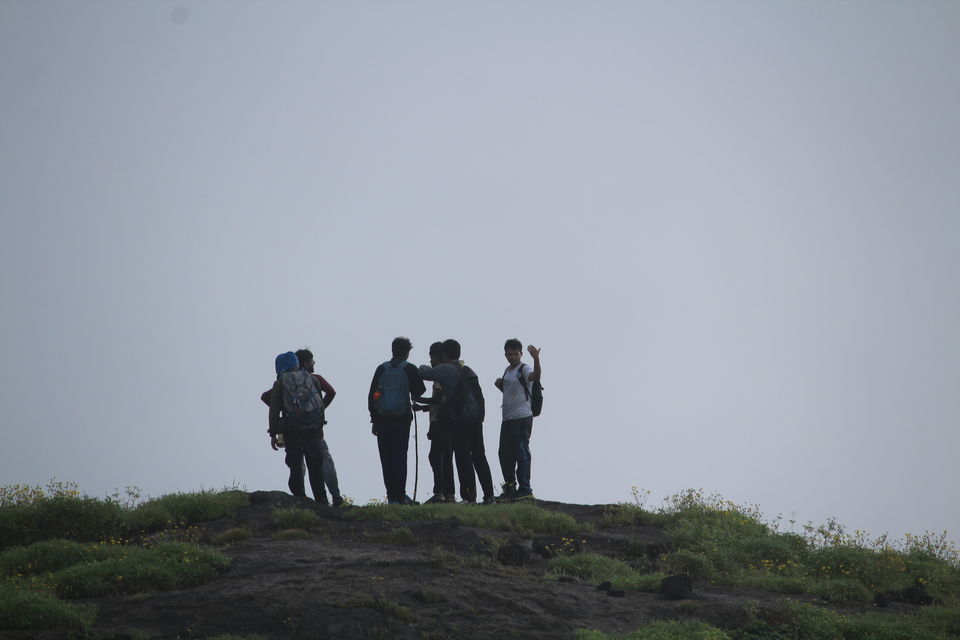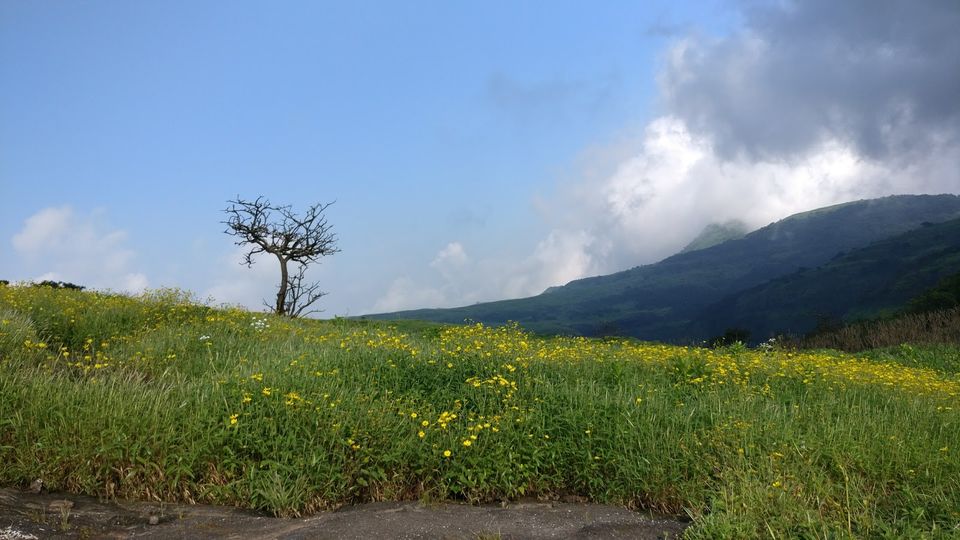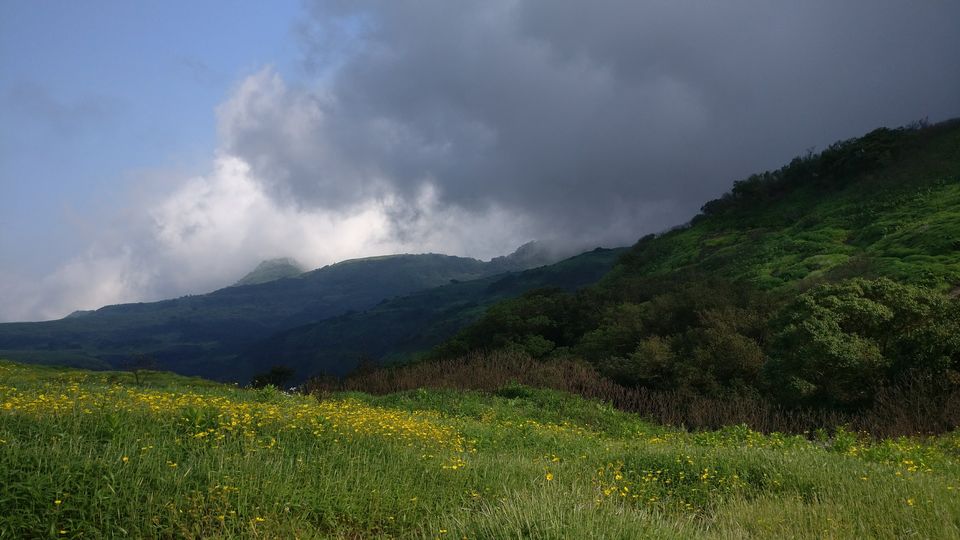 Joy in looking and comprehending is nature's most beautiful gift.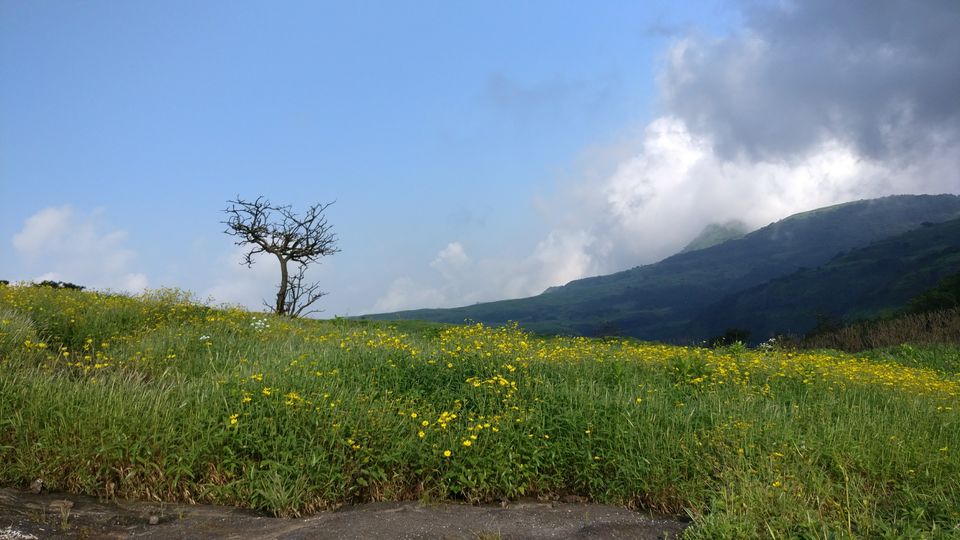 Reaching on Konkan Kada, we had our lunch and Tea from the Villager's. It was damn tasty, all ate more then their tummy.
In summer and winter, arrangement for food cooked by the villagers is available near the caves. However, in monsoon, due to adverse weather conditions villagers do not prefer cooking and serving near the caves. One should make the arrangement themselves . hotel morya Harishchandra gad arange lokel food mineral water, breakfast, fast food and tent,, gide.... Contact number :_9763732201 /7798051517 email address vishnubharmal25@gmail.com
You cant imaging what we were feeling at that time,when we got tea,its like a Amrit for us and food was like second life.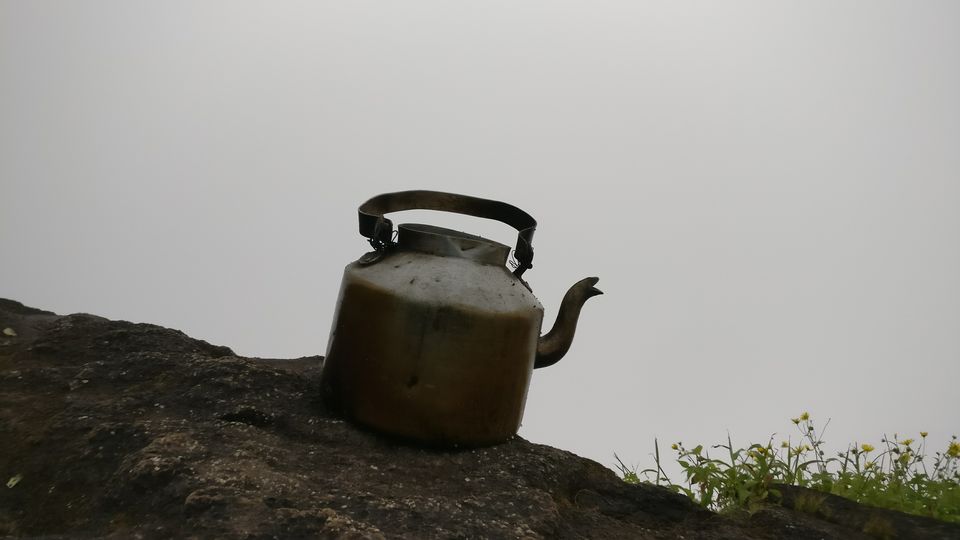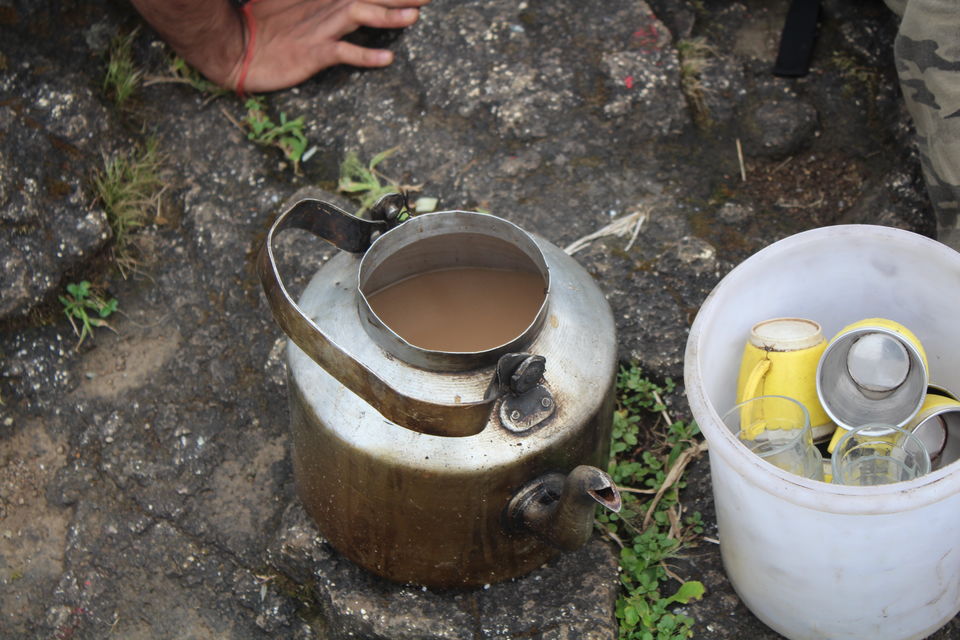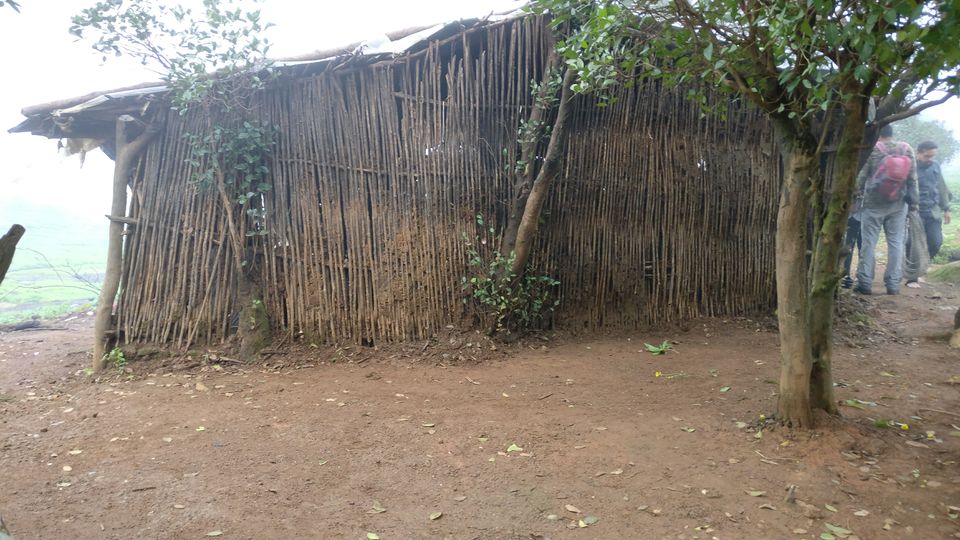 This a place where we did lunch at 6 Pm.The Lunch was delicious & Tasty.. चुलीवरील Zunaka Bhakri ( Pitthal Bhakri), Potato Usal mix Bhaji, Dal Bhat.
Cooking is all about people. Food is maybe the only universal thing that really has the power to bring everyone together. No matter what culture, everywhere around the world, people get together to eat.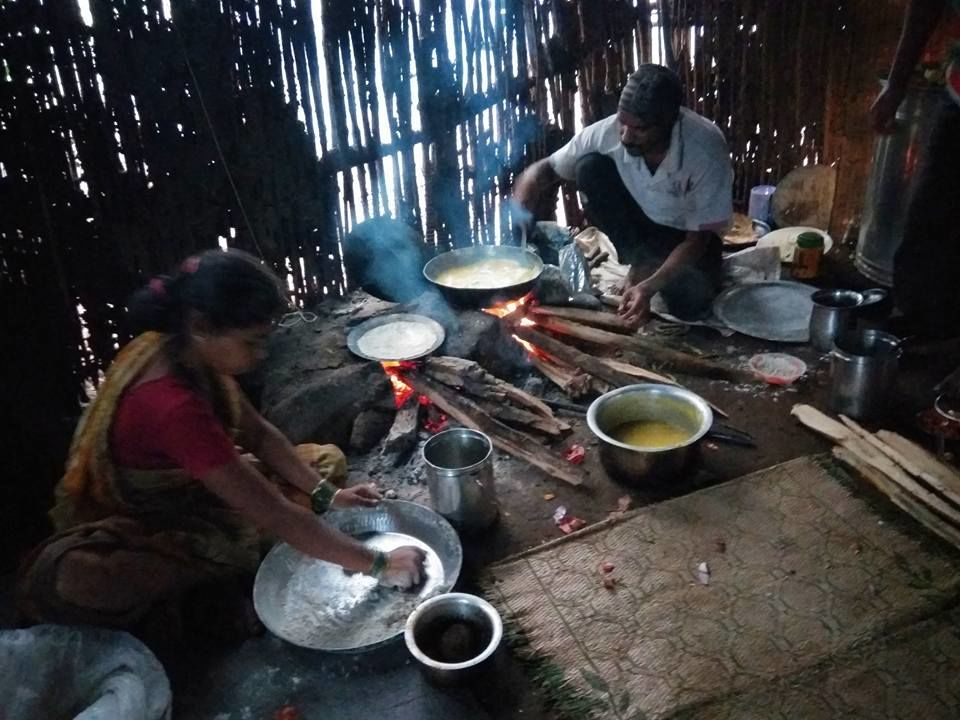 Food is for eating, and good food is to be enjoyed... I think food is, actually, very beautiful in itself.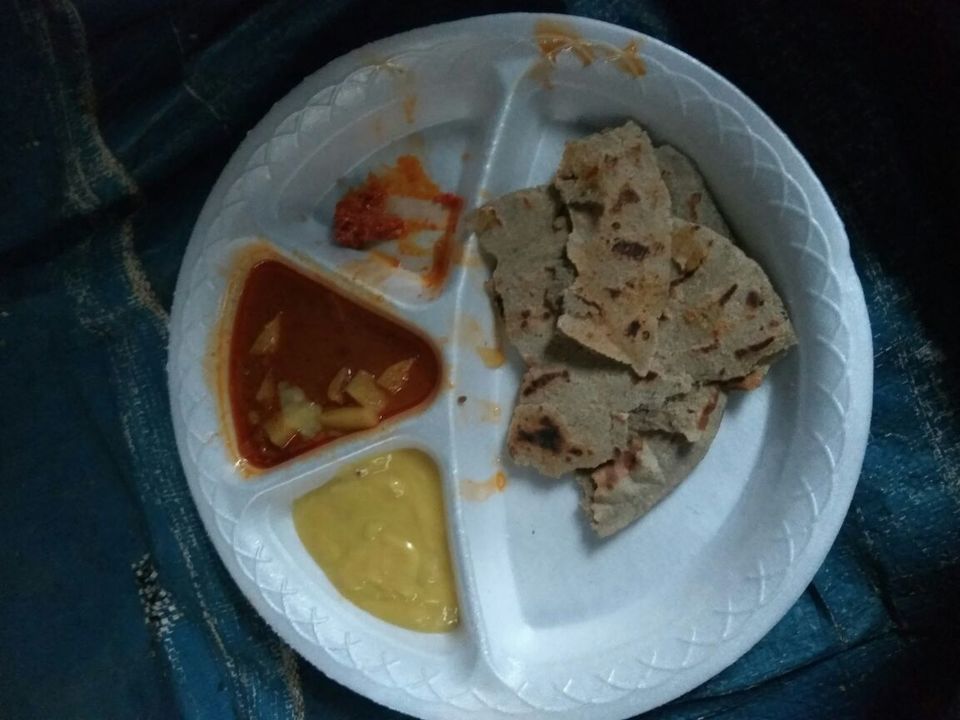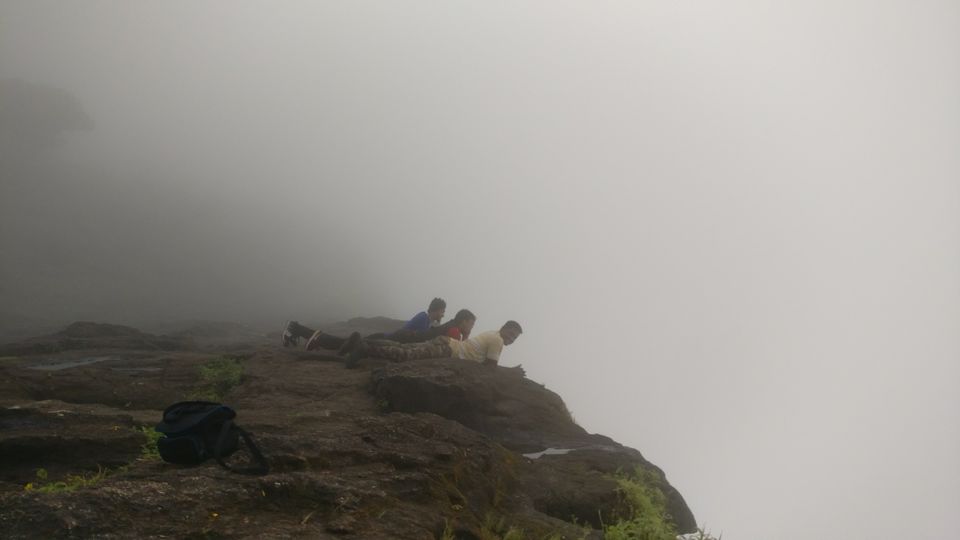 Things got windy and freezing, we hope into tents and slept, all time wind was blowing extremely.
after the lunch on Kokankada - Harishchandreshwar Temple we stared descending,climb down via Tolar khind - Back to Khireshwar Village (Another base Village).
"Hiking is a bit like life:
The journey only requires you to put one foot in front of the other…again and again and again.
And if you allow yourself the opportunity to be present throughout the entirety of the Harishchandragad trek,
you will witness beauty every step of the way,
not just at the summit"
Where to Stay If you want(In case):
There are lot of caves on Harishchandragad Fort behind Ganesh temple and in Harishchandreshwar temple so at the most more than 100 people can be easily accomodated plus there are 2-3 houses belonging to people of Pachnai village hence getting food and tea is not a problem.In the water tank at Harishchandreshwar temple,there is abundant crystal clear drinking water available.
Also at base village Pachnai there are few houses who can allow to accomodate if requested.
we did descending at night it was completely dark,but night is night you never get a chance to walk in this type of night so we had enjoyed a lot, the Harishchandragad trek became adventurous more than just trek because we were thinking of trek would completed during day light but we got late and some of new fellows were not carrying torch light,big lesson to them always carry lights during trek.(https://www.facebook.com/walkingsherpa/)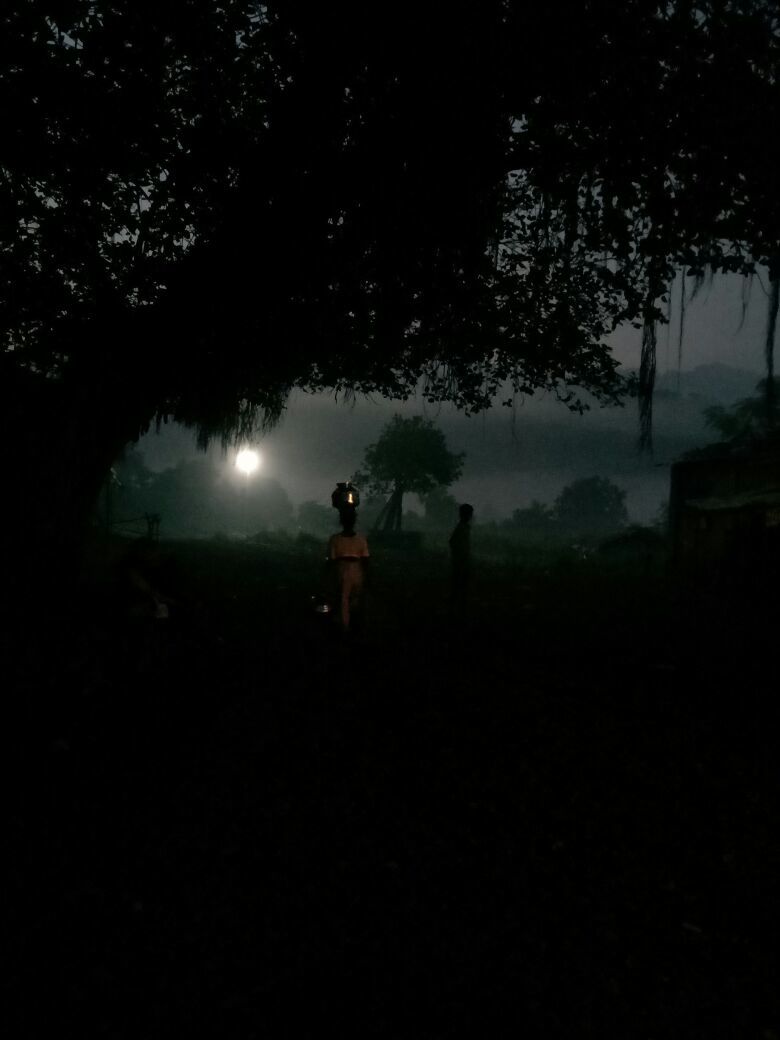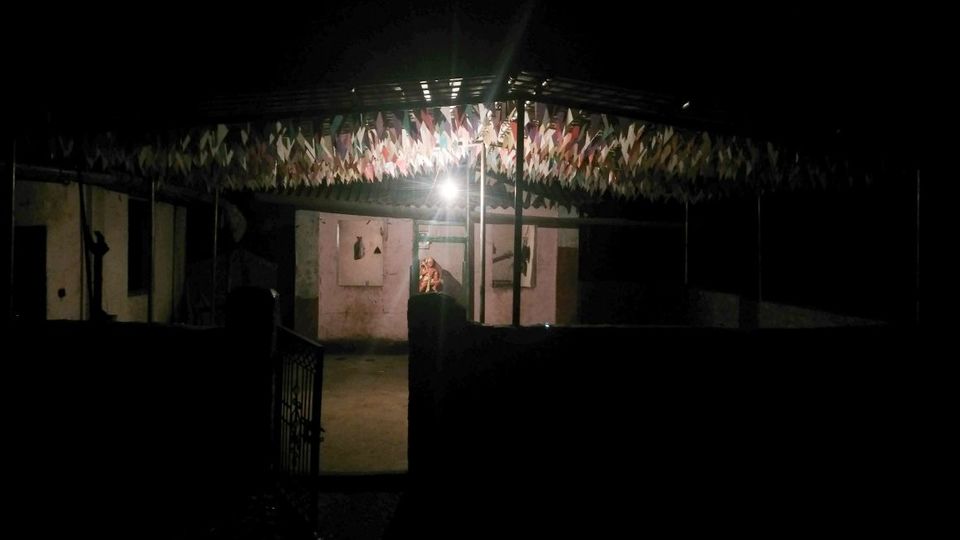 finally we reached to base village.we got our bus after some more walk at 1 am of Monday morning.In monsoon, proper care should be taken while trekking in the rockface after Tolar khind. It is advisable not to walk on the rock face in monsoon particularly during night where one can experience heavy rainfall with thunder strikes.
Harishchandragad is also known as trekker's paradise as rappelling, rock climbing & valley crossing can be done simultaneously in one trek itself. Harishchandragad is also famous as the best fort in Maharashtra for camping. There are nearly 9 caves in total inculding 2 big caves on Harishchandragad which can accomodate around 100-150 campers.
"Distance changes utterly when you take the world on foot. A mile becomes a long way, two miles literally considerable, ten miles whopping, fifty miles at the very limits of conception. The world, you realize, is enormous in a way that only you and a small community of fellow hikers know. Planetary scale is your little secret.
Life takes on a neat simplicity, too. Time ceases to have any meaning. When it is dark, you go to bed, and when it is light again you get up, and everything in between is just in between. It's quite wonderful, really.
Keep close to Nature's heart... and break clear away, once in awhile, and climb a mountain or spend a week in the woods. Wash your spirit clean.
"We don't stop hiking because we grow old –
We grow old because we stop hiking."
Keep hiking cheers!!!!
for more information and events ,Like us on
FB (https://www.facebook.com/walkingsherpa/)
Frequent searches leading to this page:-
kokankada trek blog, harish chandra garh trek, harishchandragad trek via khireshwar, harishchandragad from pune, harishchandragad information in marathi kalsubai