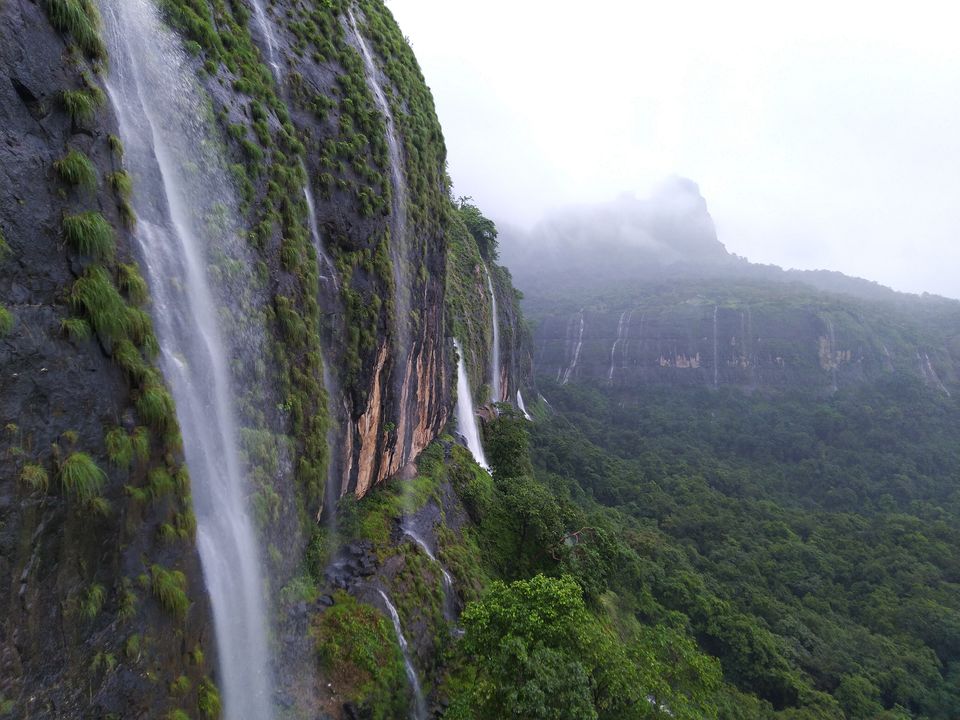 'No 3G, no 4G, only Shiv G', this can be the headline of this trek. Really it caught my eyes when someone in the Bhimashankar Mandir was wearing this t-shirt.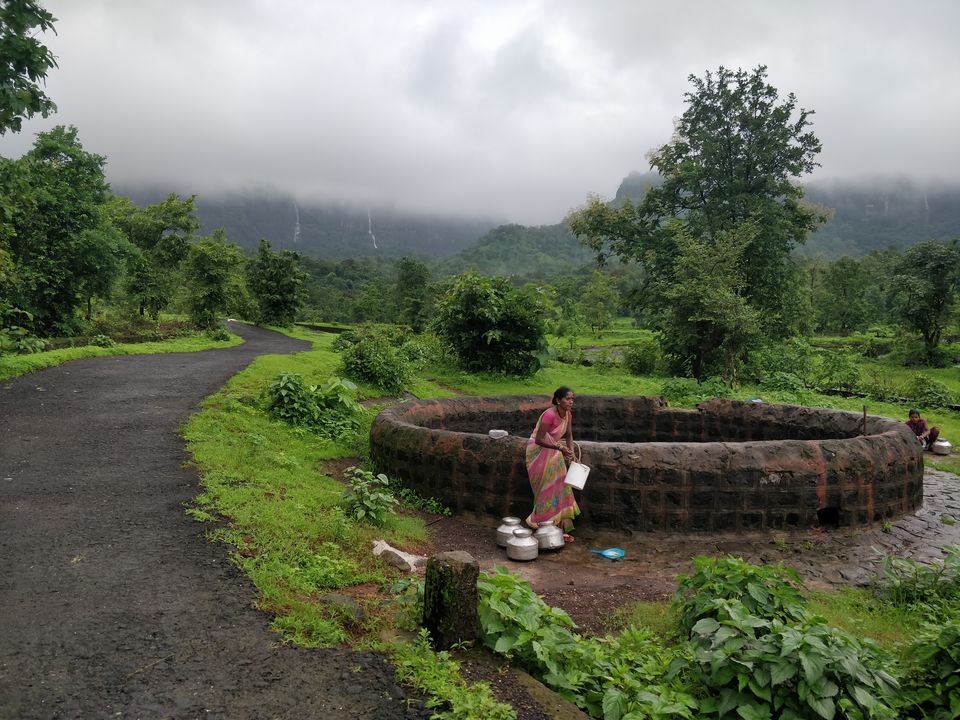 Bhimashankar is one of the 12 jyotirlingas located near Pune. Its a monsoon trek, we took sufficient amount of water, snacks, trekking shoes and rain coat though it can't resist you from drenching in the rain. We started from IIT Bombay by a traveller at 4:30 am. We reached the base village Khnadas by 8:30. It was a nice village in the foot of the hill. One can also reach Khandas from Neral railway station.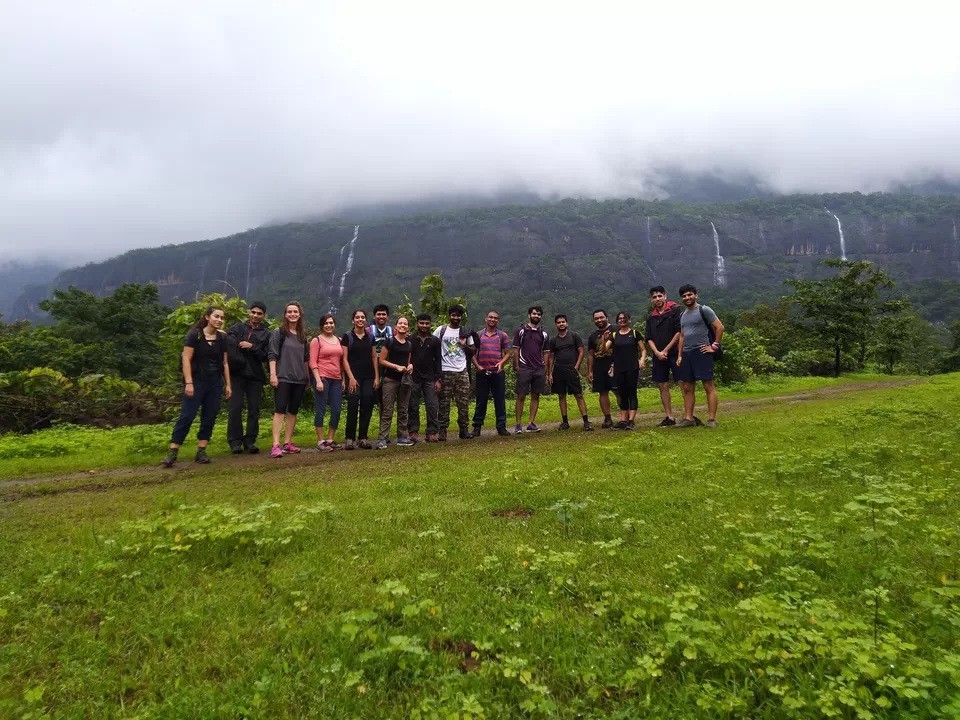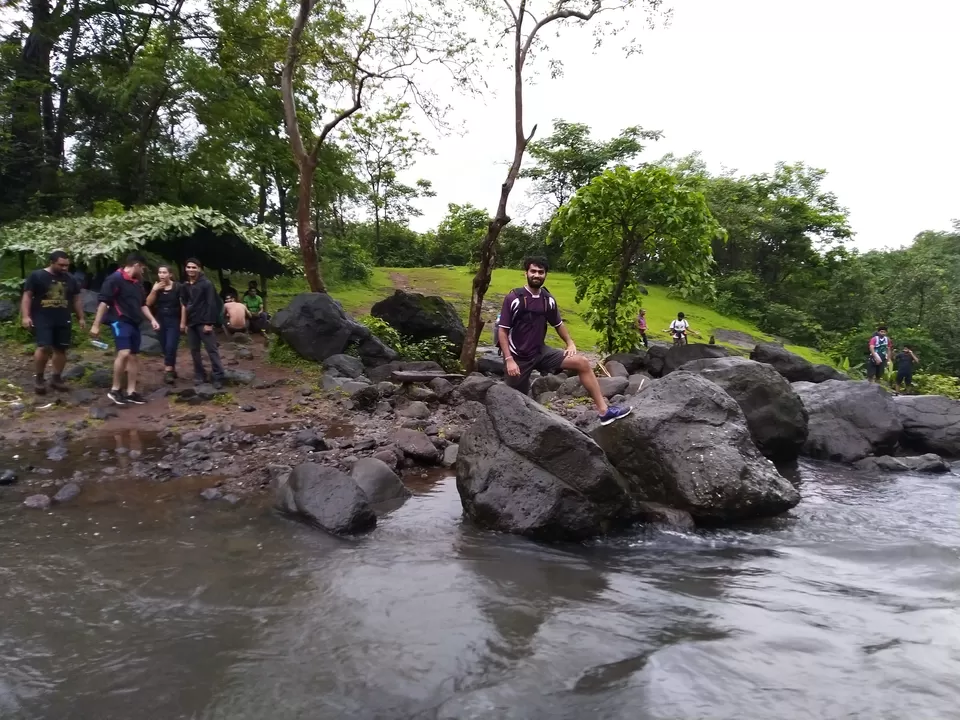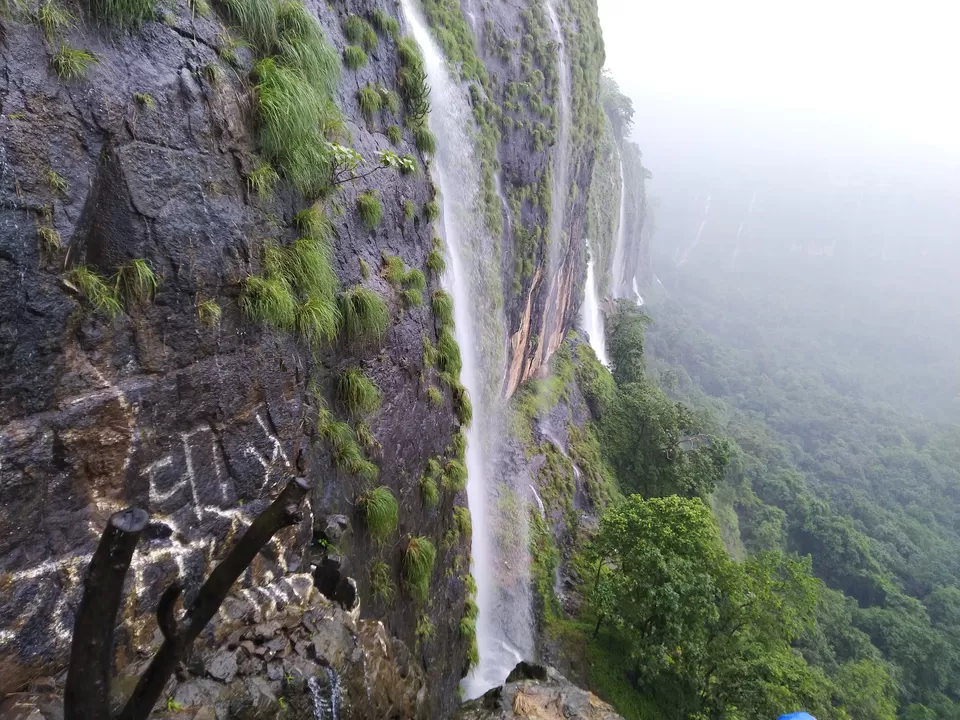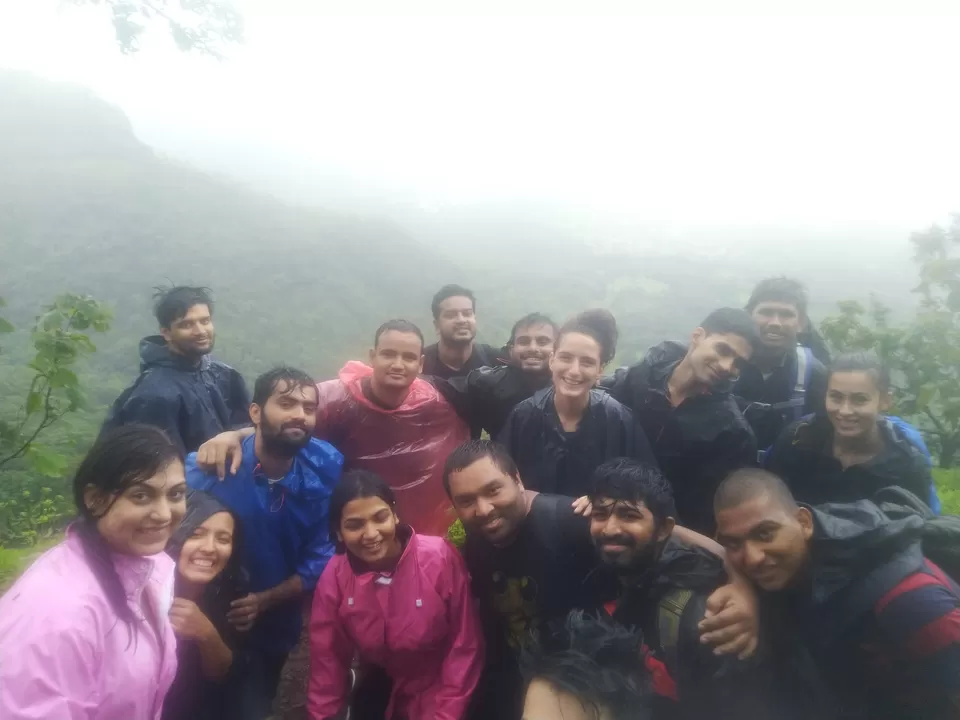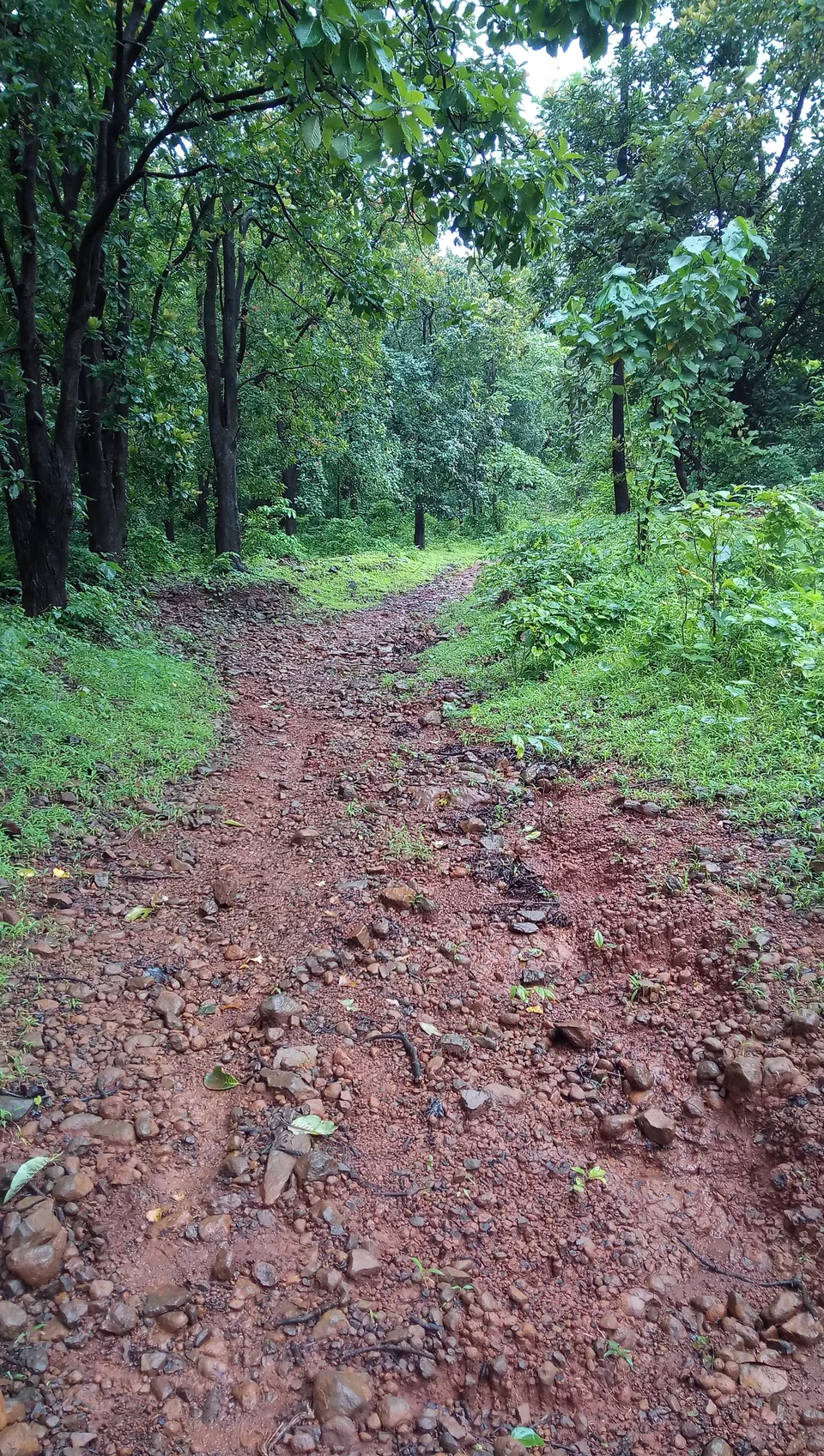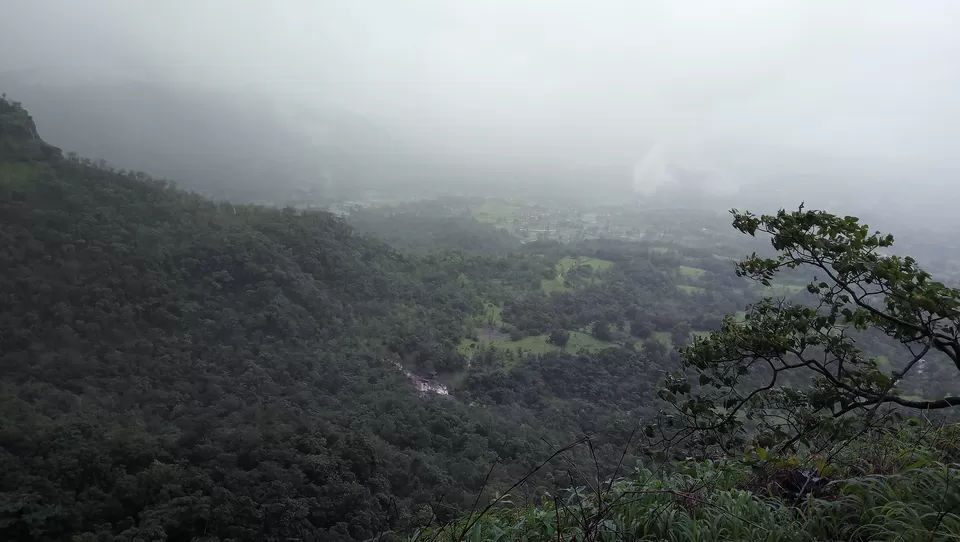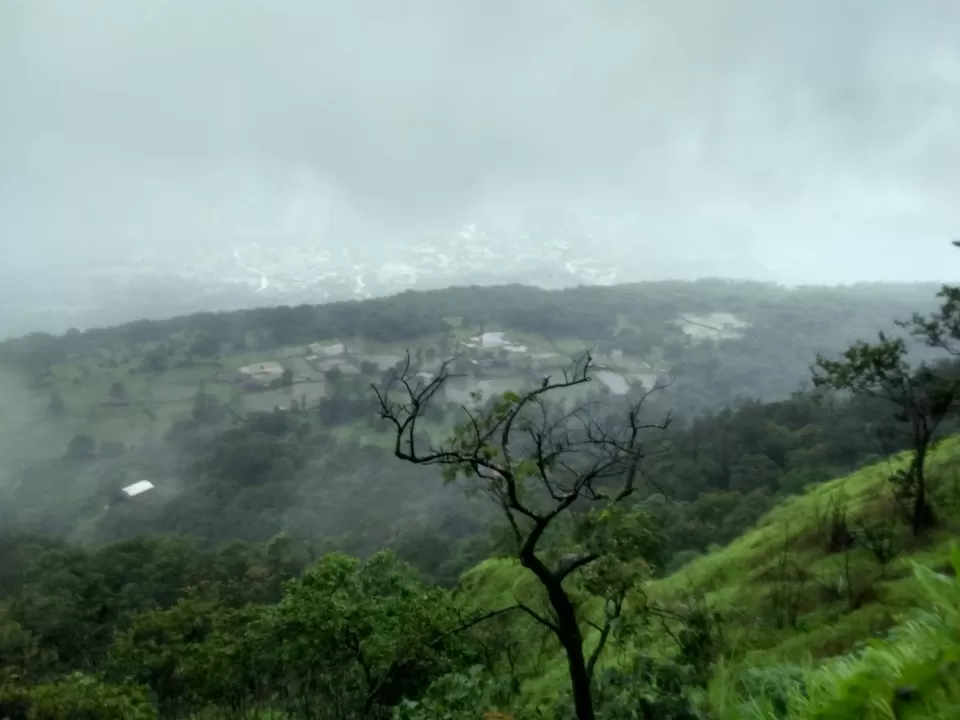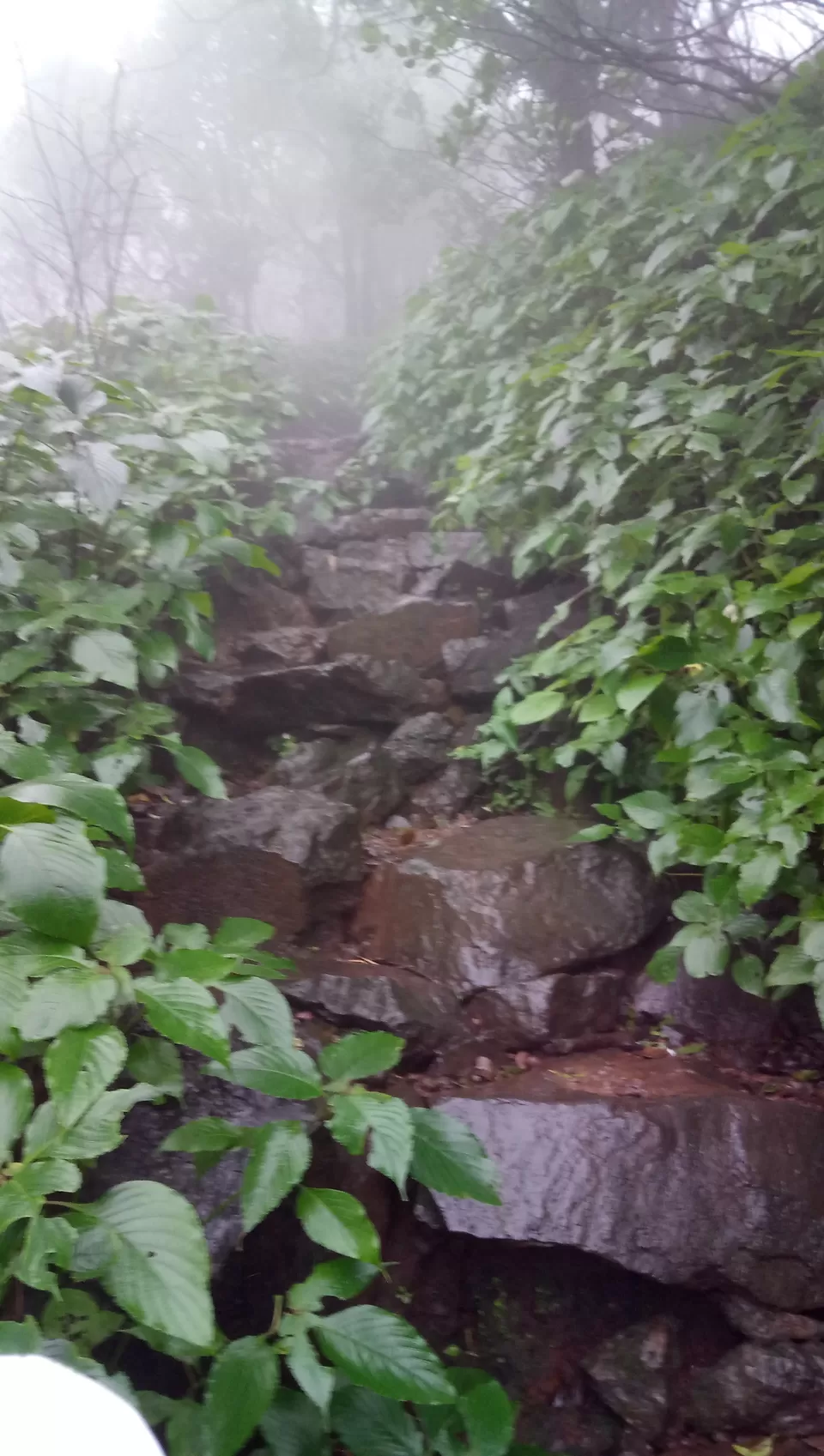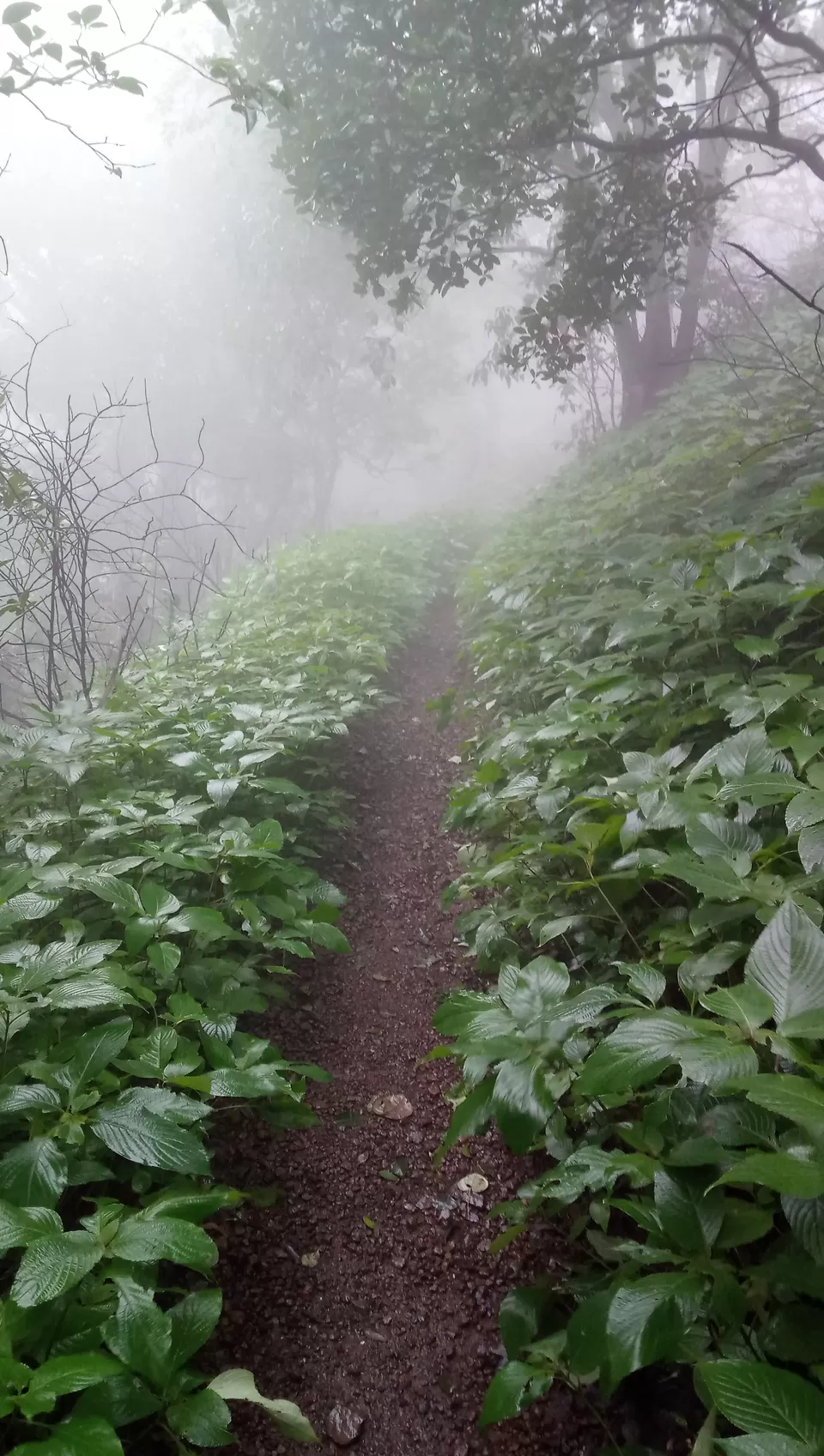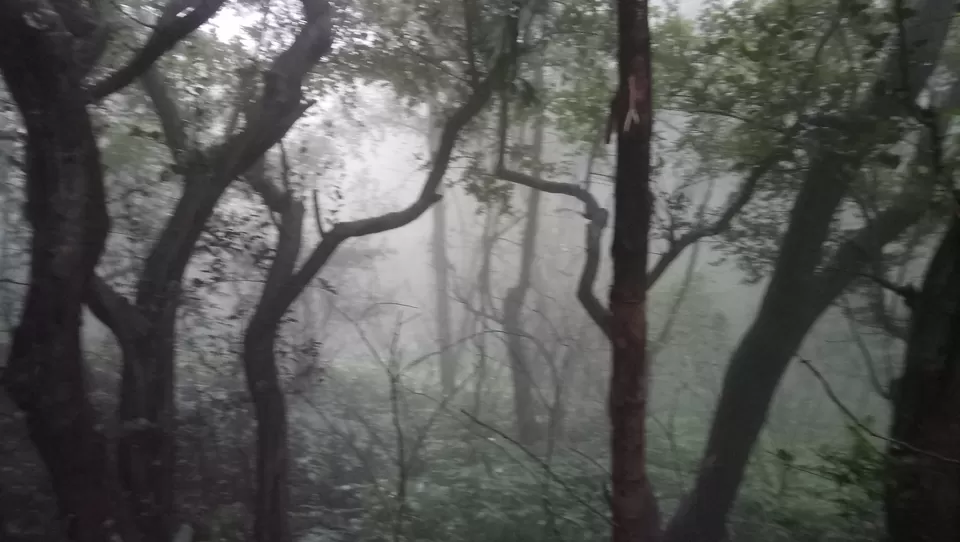 Then we started our trek at 9. We took Sidhi Ghat to ascend to the top. At first the way was smooth. Then it started to ascend. We crossed some small streams. There were green trees surrounding, sometimes the path was steep, sometimes plain. It started raining also. The views every time you will get is awesome. After sometimes we reached the most challenging part of the trek, the place why its named Sidhi ghat. Between two waterfalls there is no way but some huge rocks. But there are two ladders connecting them. While ascending through the ladder you can see is nothing under beneath your feet. Then you have cross the rocks where you have very little support, one slip and... You have to go through waterfall also. Then we reached a plateau where the two roads Sidhi Ghat and Ganesh Ghat meets after 2 hours of journey. Then starts one of the top body frustrating journey. There is some heavily steep road ahead and you don't know where it will end and still you have 2 hours to go. Your back and legs will start aching, but the beauty surrounding you will keep you motivated and strong. After some times there will come the dense forest where there is thousands of leaves lying on the ground. Be careful, sometimes monkeys can snatch your valuable things. There will come some way where the path is narrow, one side is straight down. After 2 more hours we finally reached the top crossing the Bhimashankar Wildlife Reserve. Though not lucky enough to see 'Shekru' the state animal of Maharshtra.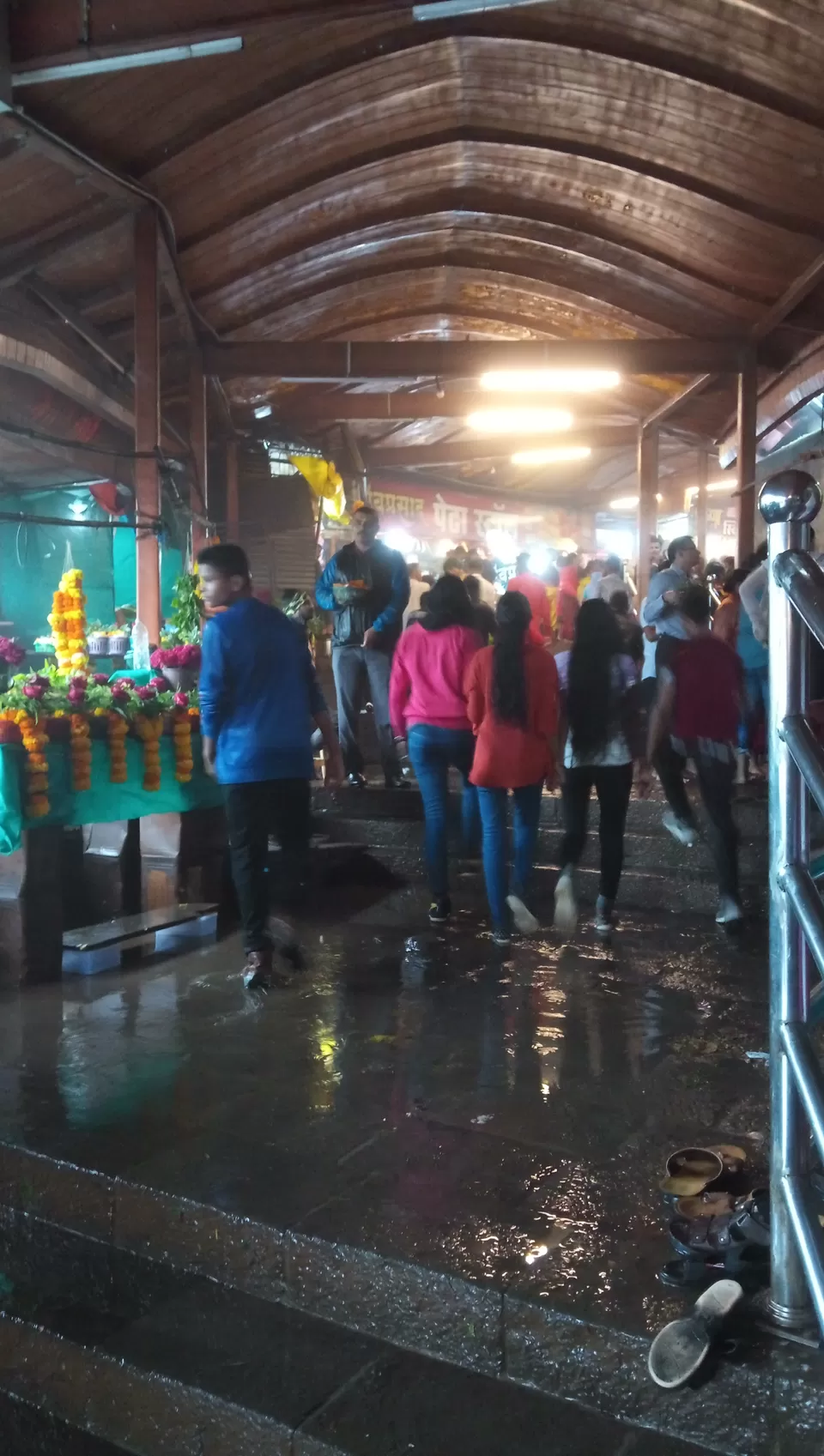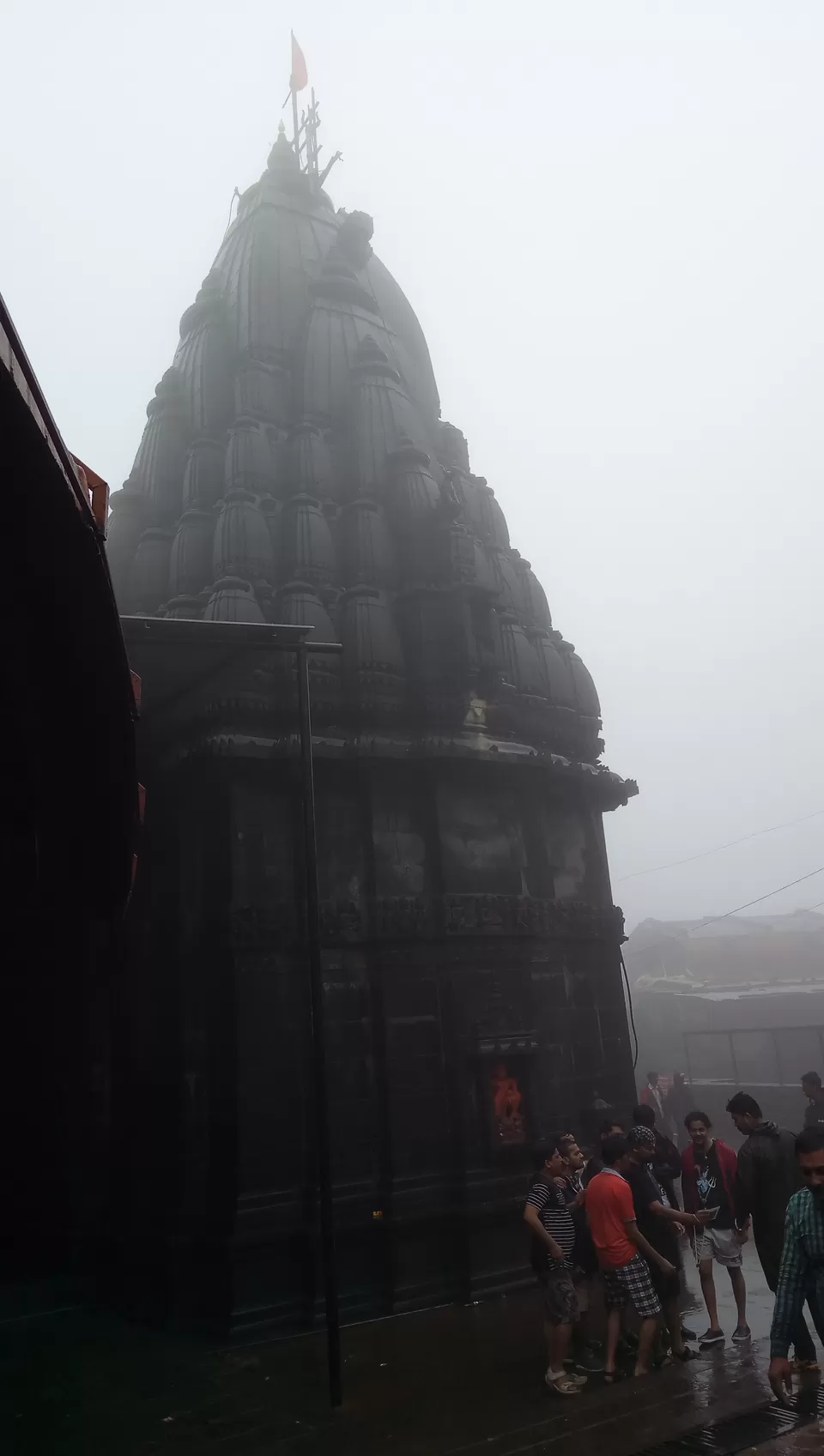 We entered the Bhimashankar Temple. Many people came to see this temple. There is market through out the main temple where you can find flowers to offer Shiva, sweet corn costing 20 per plate, sweets. There are lots of ox, dogs roaming in search of food. The main temple is built in Nagara style. There is always a huge queue to enter the main temple. There are two man-made pond where there is a large fish in one and a turtle in another. Many people was a taking a glimpse of it may be there is some stories related to them or for nothing. There I saw the shiv bhakt wearing that t-shirt. Due to time constraints we miss to see Bombay Point and the Bhim river origin. After spending 2 hours there we finally started to descend.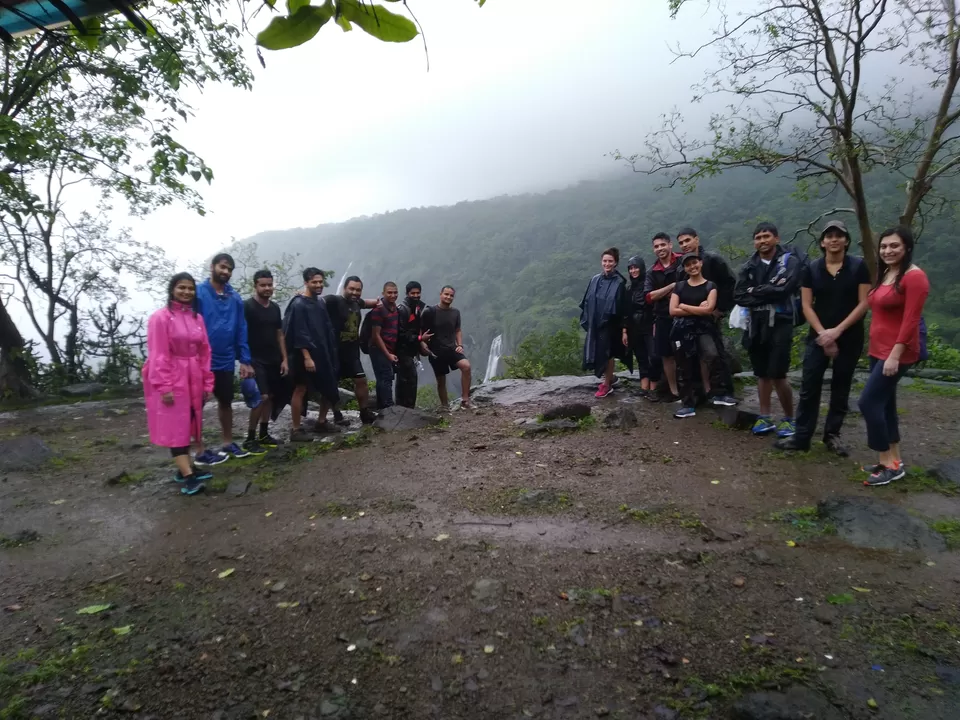 Descending is always easy than ascending but you have to be a bit careful. The same path, the forest, the same and evergreen beauty, the fog. We reach the junction plateau in 2 hours. Then we took the Ganesh Ghat to reach Khandas. The path has its own beauty. The way is full covered by forest. sometimes you have to descend through the small waterfalls. You will cross many streams. You will meet confident cows all ascending through the same path. After one and a half hours you will reach a Ganesh Temple. After half an hours you are finally in the base village. Looking at the hill in front of you will still wonder you have covered all this! Surely you will feel proud also. One can fill lucky also being alive. Just enjoyed the trek a lot. A lifetime experience.