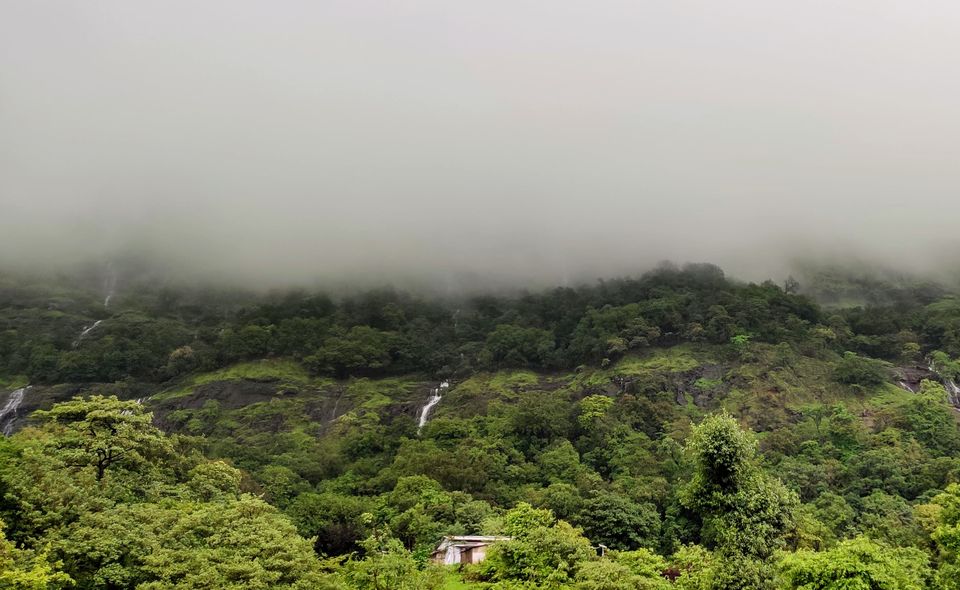 Bhimshankar is known as one of the jyothilangas of lord shiva.
It is one of the best treks of monsoon in Sahyadris of Maharastra.
To reach Bhimashankar there are two routes one is ganesh ghat good for beginners and another one is Sidhi ghat, in this way we have to cross 3 ladders and 3 rock patches, this route is not recommended for the beginners.
We started from Hyderabad by Mumbai express at 8:40PM.
DAY 1:
Reached karjat and had our breakfast at Hotel sai satkar, you will get a best vegeterain food here.
we hired 7 seater van from karjat to base village near khandas,He charged 850 rupees for trip.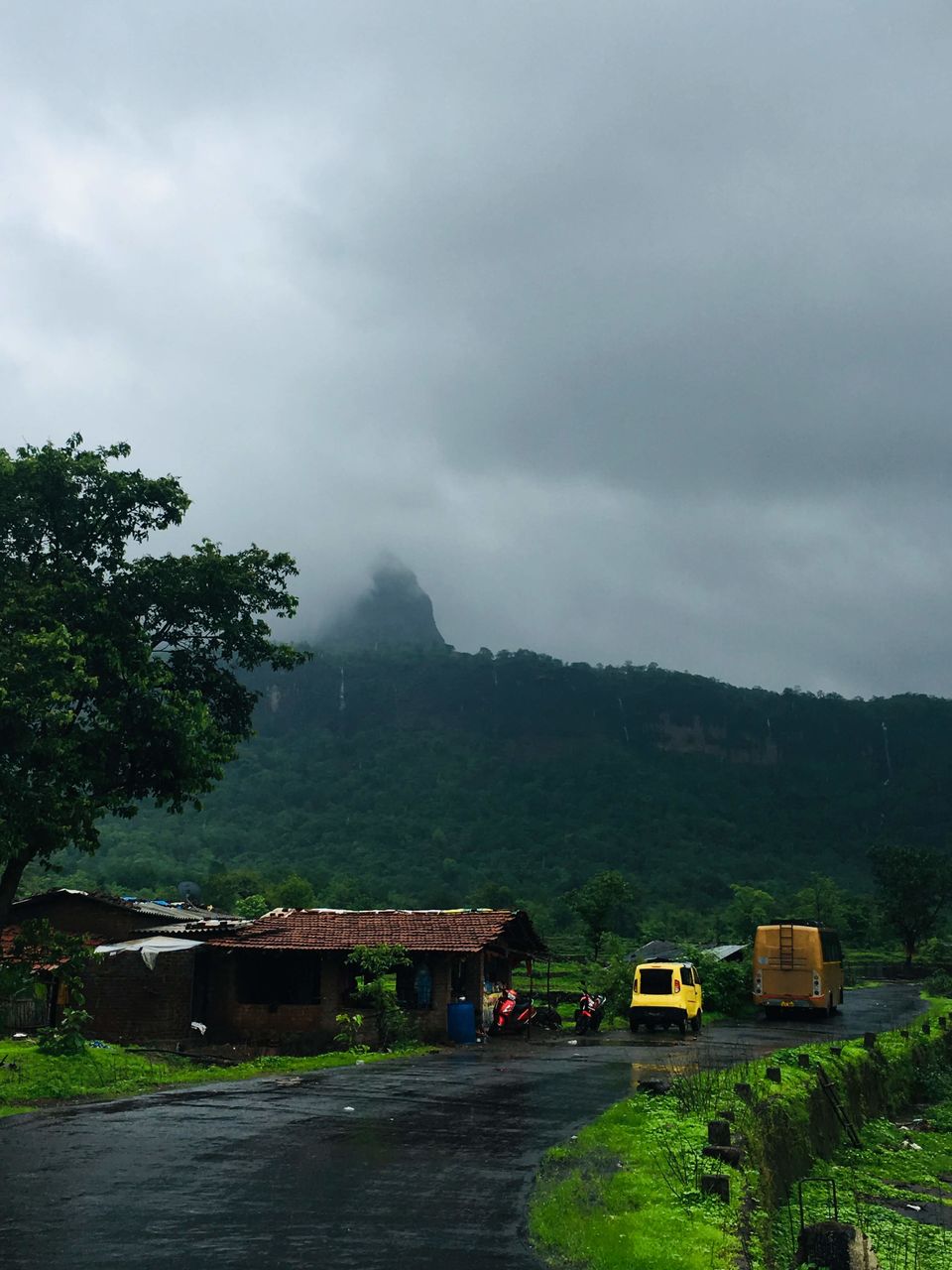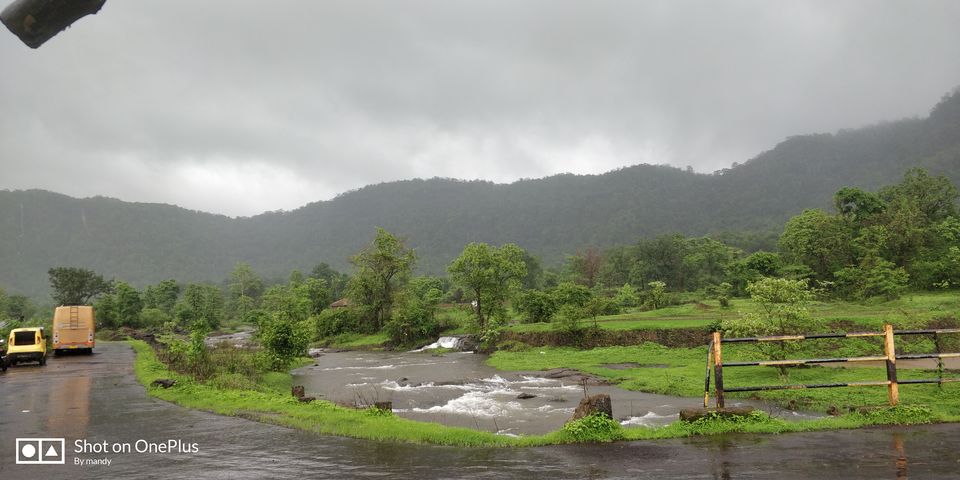 After reaching base village we started trek via Shidi ghat, after 15-20 minutes of normal trek you reach a water crossing, water flow is high due to heavy and continuous rains in the region, Be cautious while crossing use rope if available or make a human chain to avoid any accidents, After water crossing we have to start steep ascent uphill its quiet slippery due to water flow so it took more time.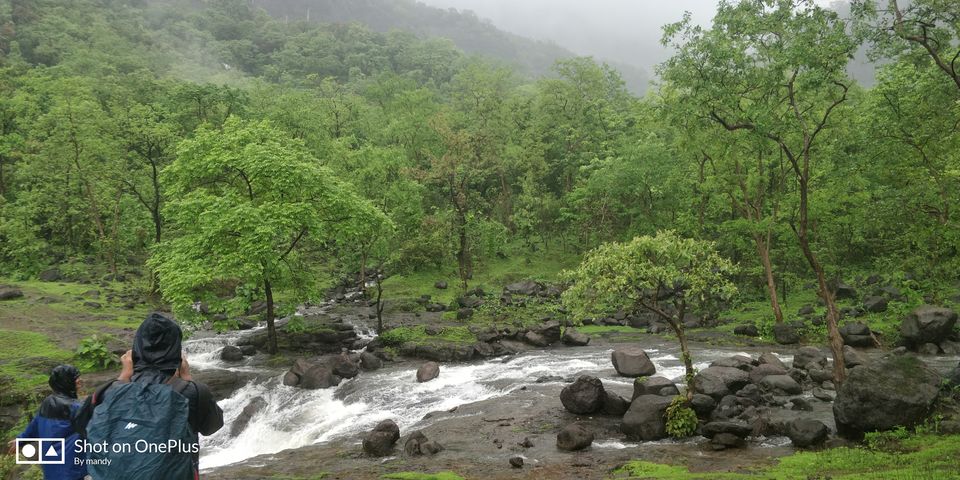 we have to cross first ladder which has has hand support but broken in middle.
And then after covering some distance we have to cross a rock patch which is very slippery and difficult to cross because of continuous waterfall after that we get 2 continuous ladders which are shaky,right after the ladder there is a rock patch which is very slippery and you do not even get something big to hold while climbing, its highly recommended to carry a rope if you are not familiar with rock climbing.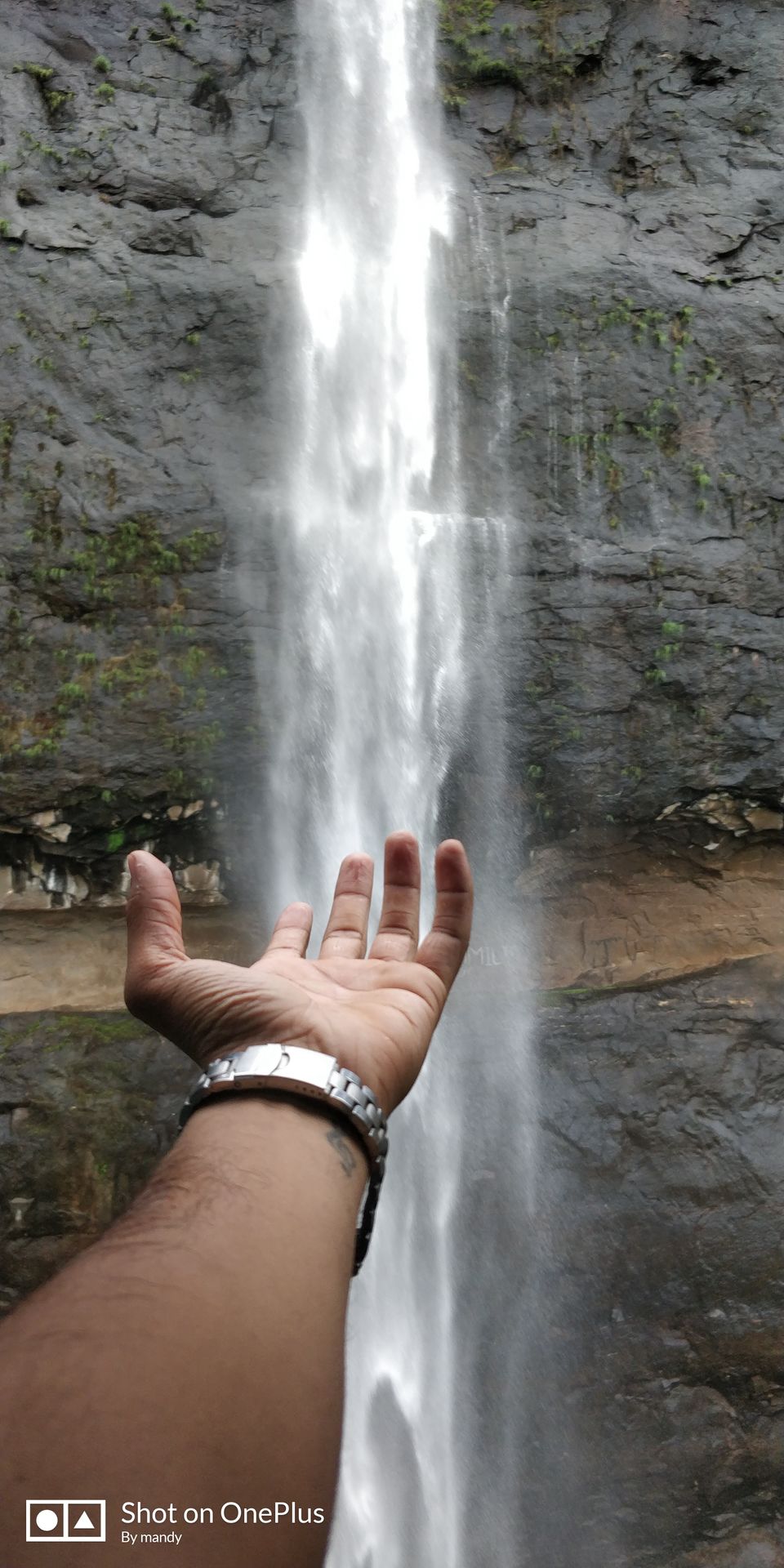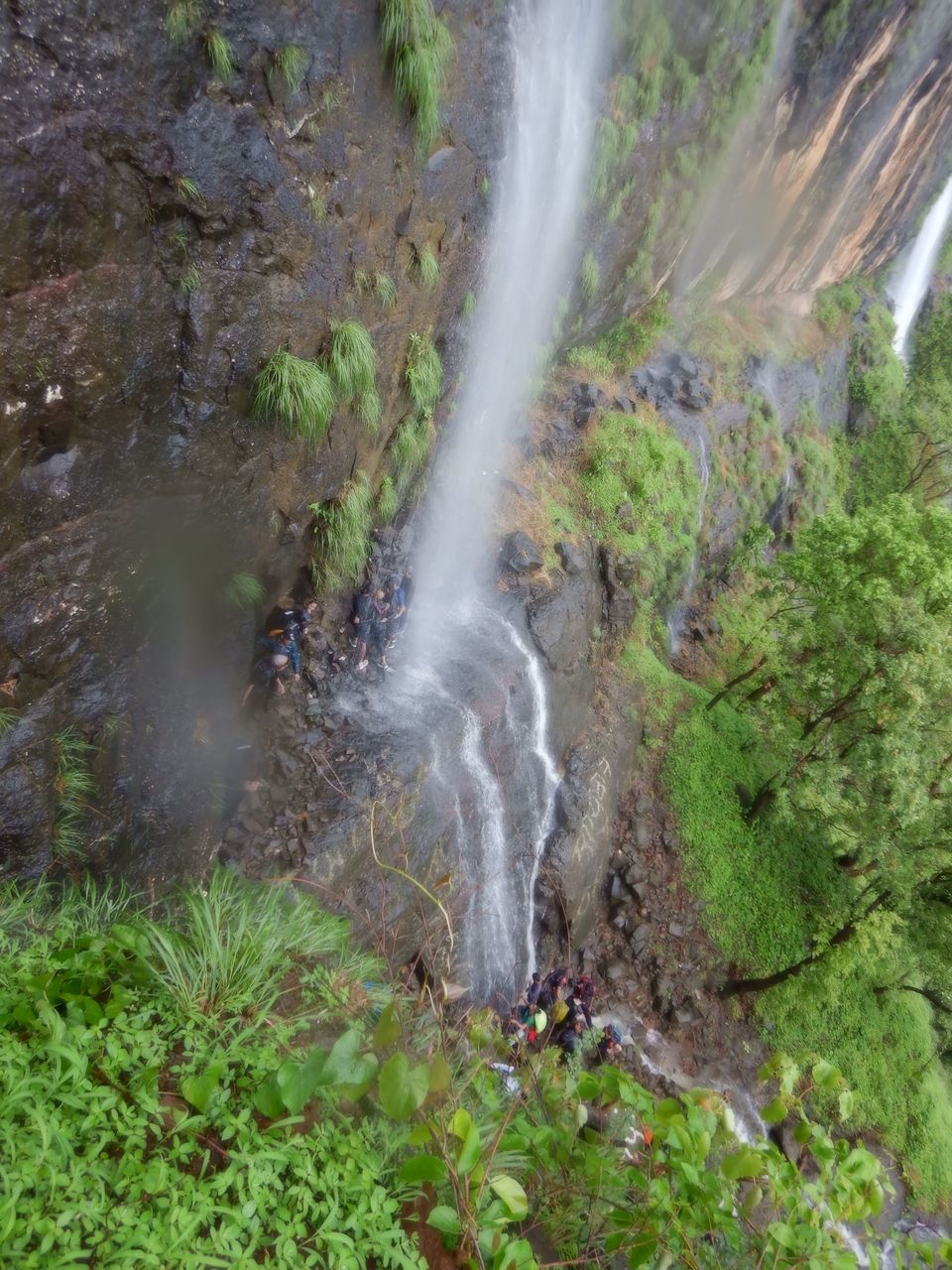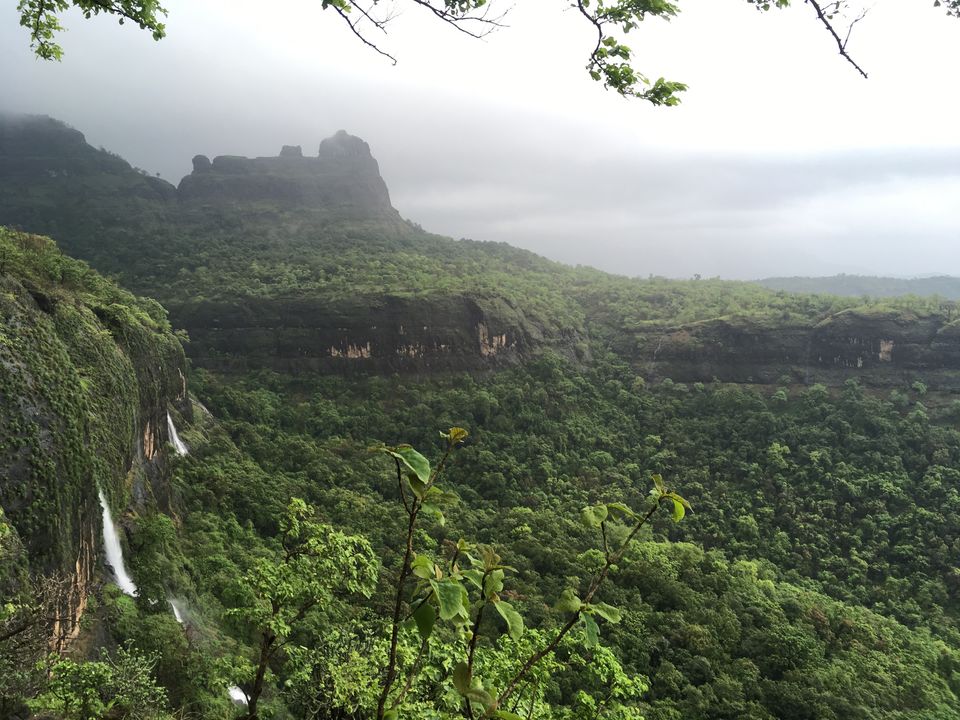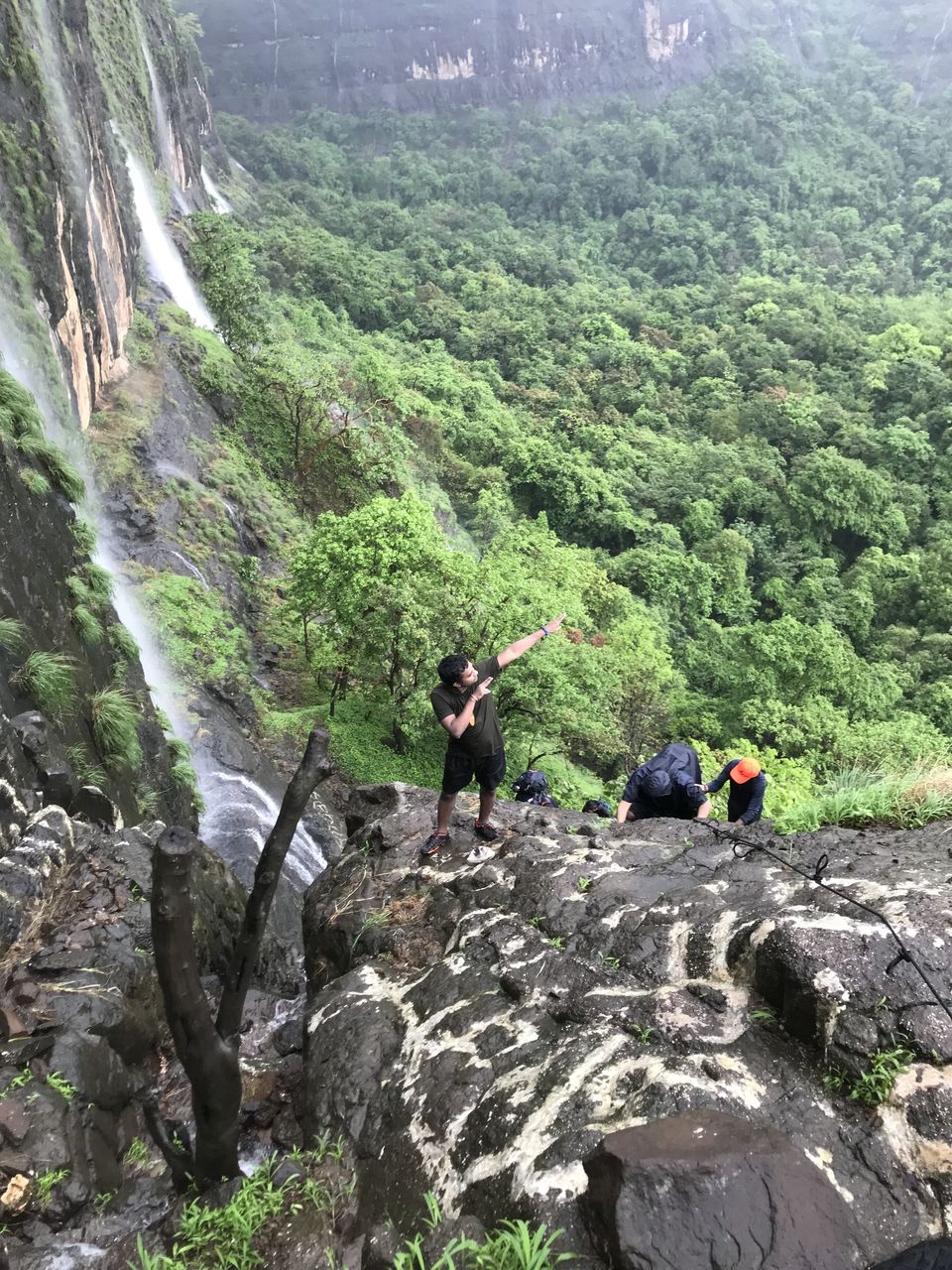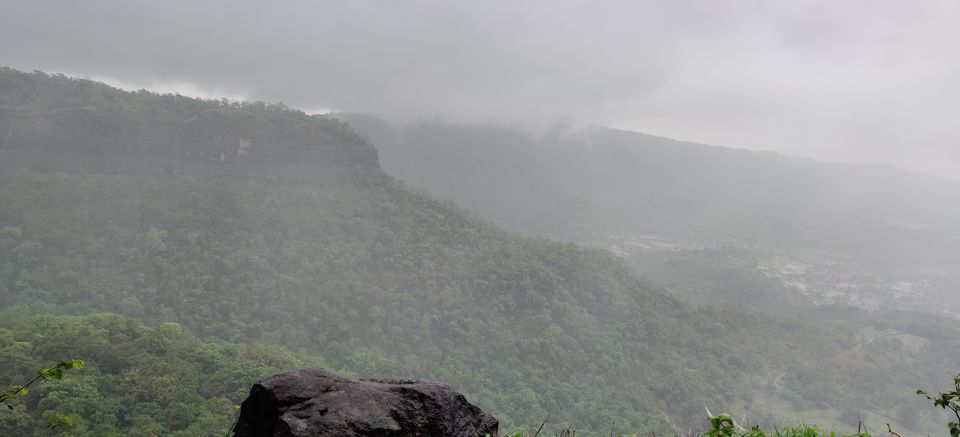 Its almost done and we have to climb just one rock patch and cross a waterfall, after a trek for 10-15 min we reach a small village called Padarwadi where 5-10 families live there for farming.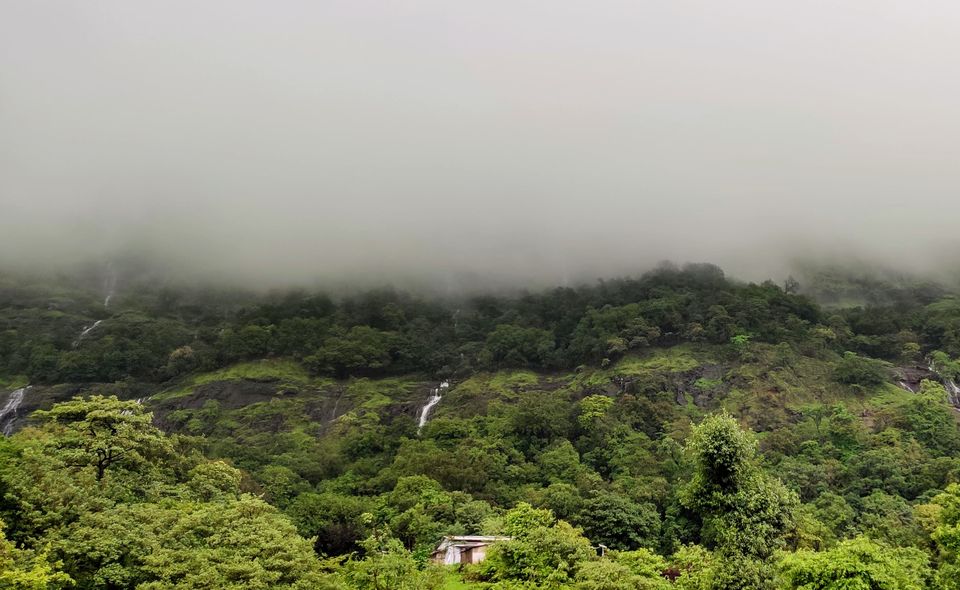 There you can find santosh hotel basically a home stay which will be operated by one family only in rainy season, They will arrange a night stay and delicious organic home made food for very reasonable price.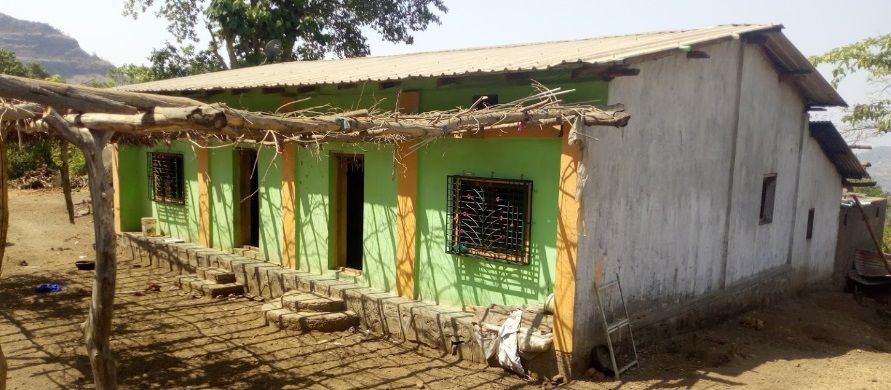 Its was already evening and left few minutes to become dark we enjoyed the beautiful view of sunset,since it was raining heavily and continuously we were unable to camp out tents so we stayed there for the night.
DAY 2:
After taking bath and a having delicious breakfast Poha, we started to trek uphill to reach Bhimashankar temple. From that villlage trek is complete steep and many waterfalls cross by your way and the foggy view in the morning with drizzling is awesome.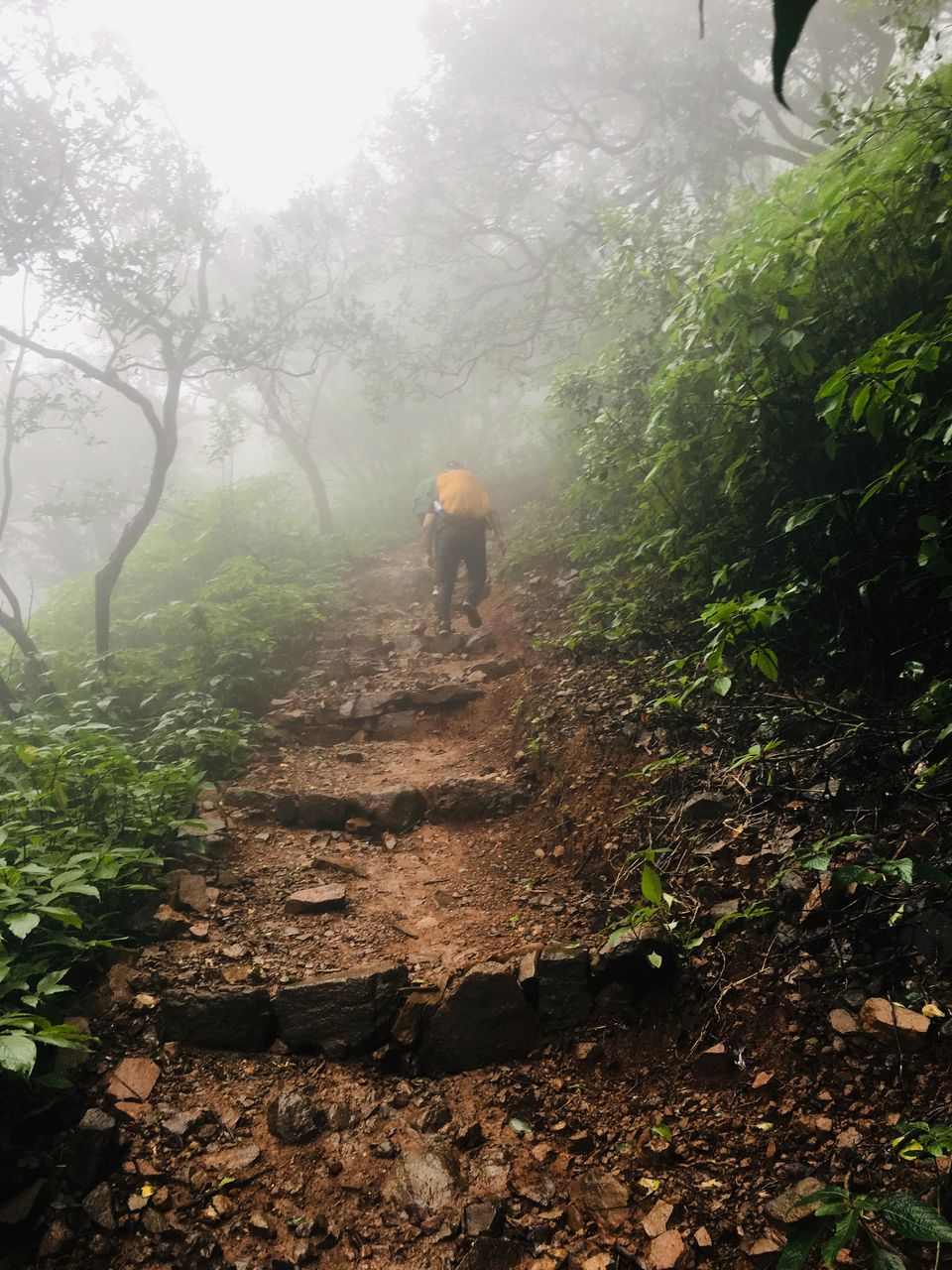 It took 1 and half hour to reach the temple, Area near the temple is fully covered by Fog and we were unable to see anything beyond 100 meters, Temple is too good and they maintained it very well, we were even allowed to enter garbaalay where most of the temples do not allow pilgrimages to touch the idol of lord but here we can even touch the shivling.
We completed our darshan did some shopping and had our lunch in Bhimashankar.
Later in noon we catch bus to Pune and started our downward journey to Hyderabad in Konark express from Pune.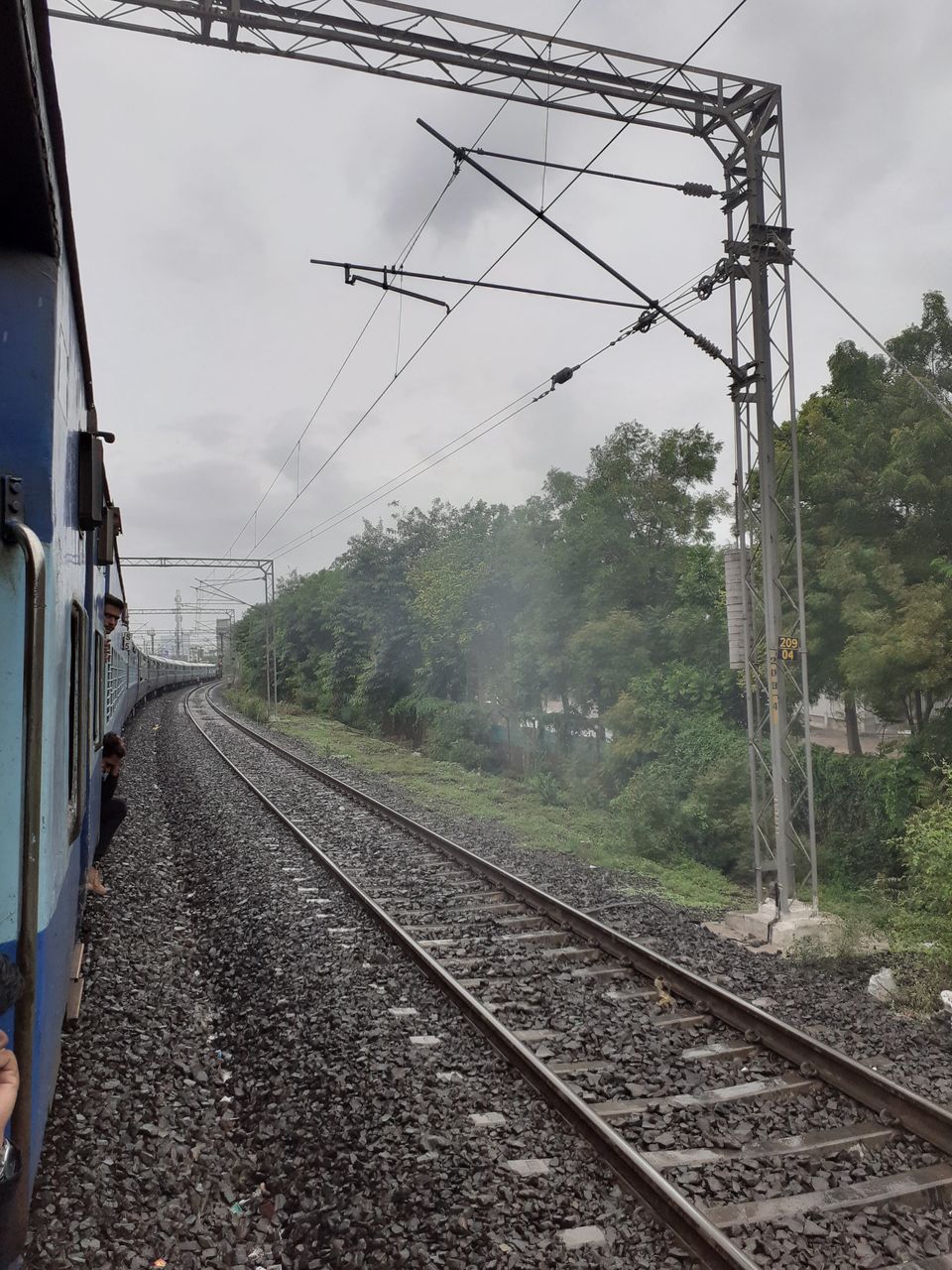 The overall trip was very good, adventurous and had lots of fun.I would definitely recommend you to try Bhimashankar trek in June or July if you want a Proper Monsoon trek.